Happy Wednesday friends! This Workout Wednesday is all about the legs. I despise doing leg exercises and maybe that's why my legs aren't in the best shape. I've been trying to make conscious effort to work on them more and focusing on what I can do to change their look especially with bathing suit season right around the corner (how the hell is it that time again, I swear summer sneaks up just like that!)
Something I started doing recently was challenging myself to go up 200 steps a day. My workplace is only three stories and in stairs that's 66 steps up to the top, which leaves me winded after climbing up the three flights. I hate walking up the fairs with other people, feeling out of breath by the time I get to my floor, barely being able to spout out a sentence. I seriously hate taking the stairs and would rather walk up an incline instead of taking stairs if given the choice.
I know taking the stairs is the healthier option so again, I've made a conscious effort to take the stairs instead of the elevator and aim for 200 steps a day. It's become a fun little game with myself, see how many steps I can fit in in a day and I'm stoked to say that most days I go above and beyond my goal. Anytime I need a little burst of energy, I go up and down the stairs and it does the trick! I get a little bit of exercise in, stretch out my legs and have some time away from my desk. Since I'm a dork who likes to look busy at work, I've created a spreadsheet to track my progress throughout the week along with the number of miles walked.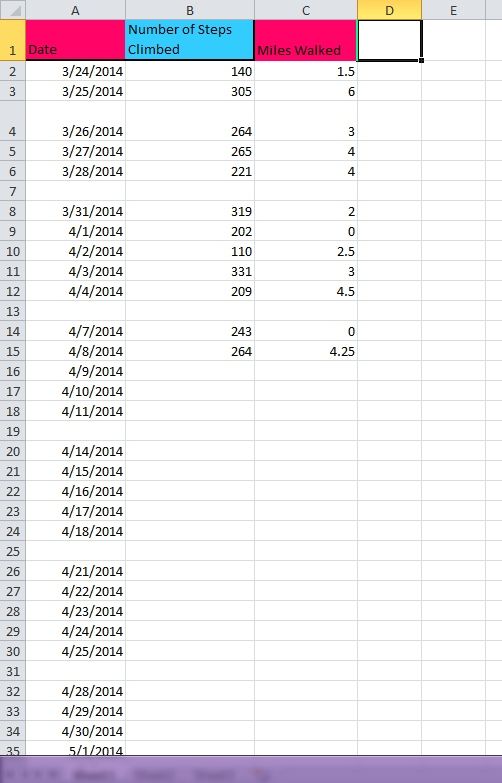 I'm going to keep doing this for the next month and I'm interested to see the progress within a month's time. My legs are definitely feeling this each day, I feel like I'm getting stronger and no longer as winded as I used to be. I found this awesome article from Transformation Trainer on stair climbing with these fun facts!
Just 2 minutes of climbing stairs a day can keep off the pesky 2 lbs that most adults gain in a year.

Taking the stairs firms up your glutes and quadriceps while increasing your bone density.

While climbing stairs, you're burning an average of 10 calories a minute!  That's 7x more calories a minute than standing in an elevator.

A brief session of stair climbing does you more good than walking or running for the same amount of time because you have to work againstthe force of gravity. 

According to a study done at Harvard university, if you can fit in 8 flights of stairs a day you could reduce your death rate by 32%.

Stepping on each stair with your entire foot can help prevent injury and straining of your Achilles tendon.

A British study states that 11 minutes a day spent climbing stairs at "a brisk but comfortable" pace will not only burn calories and improve your cardiovascular endurance, it will also help lower your LDL cholesterol level (that's the bad one)
Instead of doing the same hum-drum workout at the gym. I've been on the hunt for new classes and activities to do. I was on Yelp last week and saw that Empower Cycle was having a weekend of free classes to celebrate their recent grand opening. Since I love all things free, I made it a point to check out their site and classes. Turns out there are right around the corner from one of my favorite people ever, Kelly, so that meant I could get a free workout plus spend time with her. Win Win!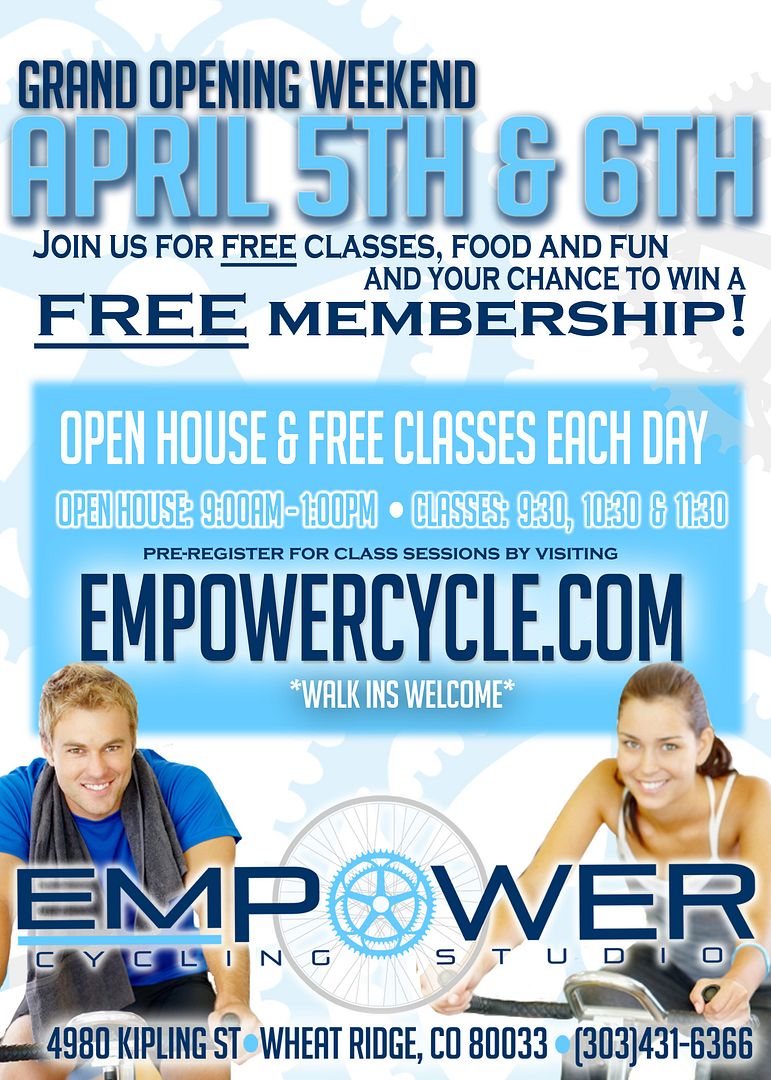 I've only done spin once before and it kicked my butt but in a stellar way. I've been wanting to take another class at my gym but I keep getting intimated because the people I see walking in there look really hardcore so I never follow through with going. Plus it's in a dark, jenky room that looks like it just locks stench and sweat in and that just really doesn't appeal to me. So when I walked into Empower and saw their open floor plan with the bikes set up right in the middle, I was taken aback. Natural light, air flow, turquoise blue walls, I fell in love!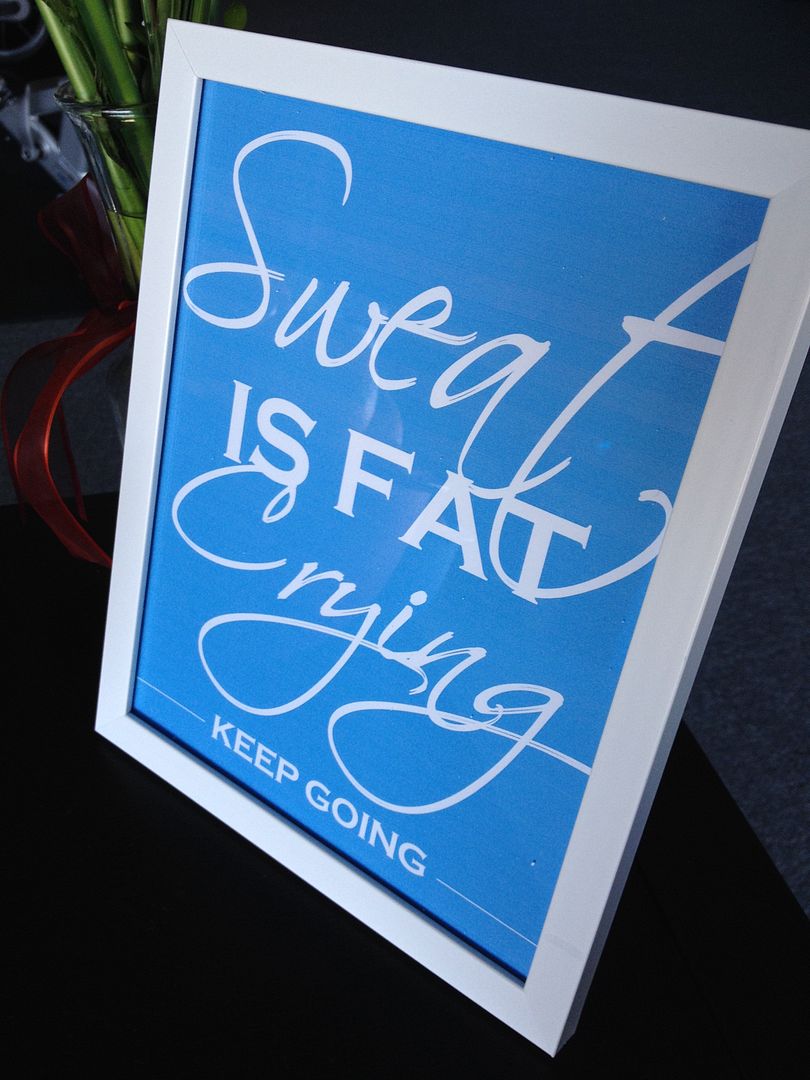 I was a little hesitant about going to a spin class since it's been awhile since I'd been to one but the 45 minute class was great! There were about nine other people in our class so it was intimate but we weren't on top of each other. There was a lot of EDM and dance music which kept me on my toes and brought a smile to my face since a lot of the songs are on my workout play list. Our instructor Sophie was awesome, she did a lot of "stand up" moves off of the seat which I prefer because the seats always kill my lady bits and butt. My only gripe was that my booty was hurting the next day which is annoying enough but even more so when I was in an associates meeting the next morning for five hours straight. Something I loved was she incorporated push ups as well as spin and that did a number on my back and shoulders….but in a great way! I was definitely feeling it the next day but oddly enough, wasn't feeling too much pain in my legs as I had before. Perhaps I'm getting stronger? That's something I can get behind! They had free food, coffee and goodies to celebrate their grand opening and something awesome happened–I won a month of unlimited spin classes at Empower!! I love workout and free stuff so this was a pleasant surprise! Since it's a bit of a hike for me I can only go on the weekends but I will be back for sure to get in as many classes as I can!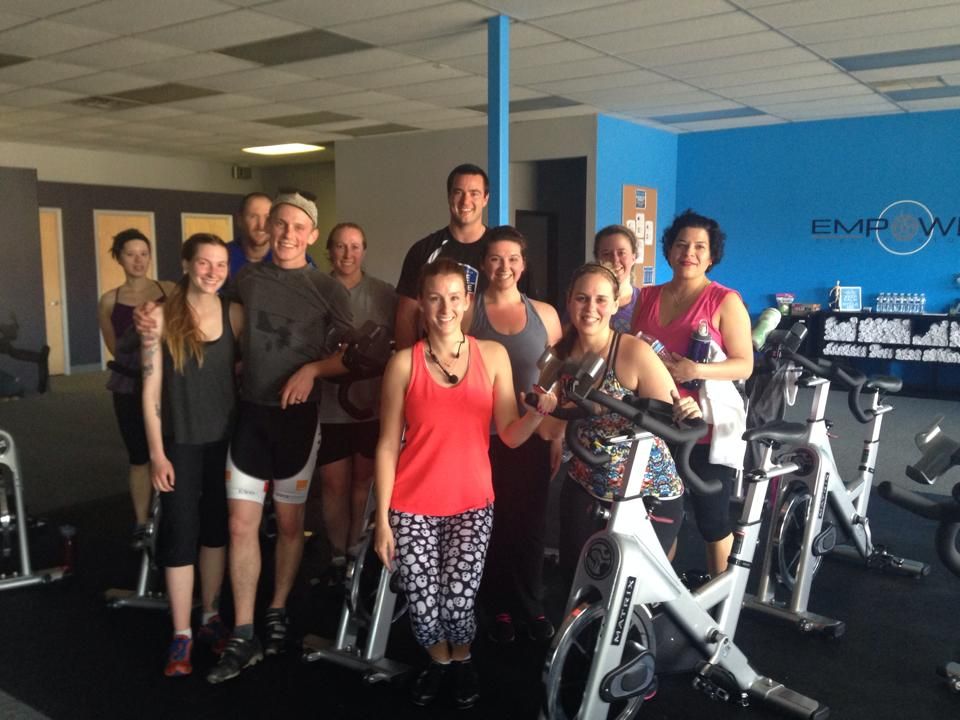 What's your favorite way to keep your legs in shape?