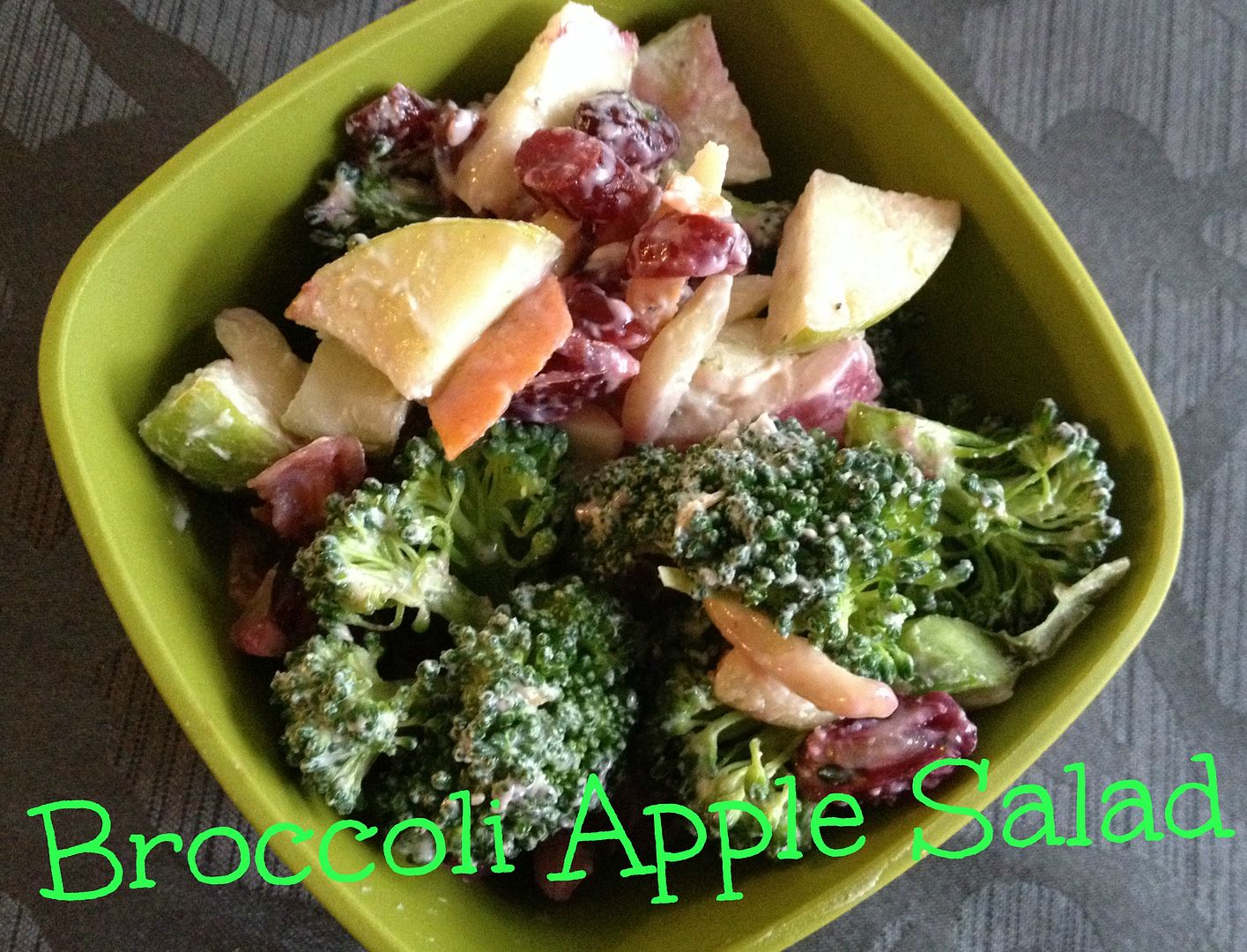 One of my favorite things about summertime is all of the vegetables in season that I can throw into a salad but it's eas to get stuck into a salad rut (yes, even with the help of Pinterest). So when I see new-to-me ideas, I keep it in the back of my head and pull it out on a rainy day. I saw a salad just like this at King Soopers deli and after perusing the ingredients, knew I had to come home and make my own rendition. I also loved this because it was something new to do with broccoli. I tend to stick with what I know when it comes to broccoli-stir fry or steam it. Sometimes I even get a little crazy and eat it raw but beyond that, my broccoli skills are non-existent. This was a great way to step outside of my comfort zone and try something new–even though I had it for lunch last week, this would be a fun dish for dinner, bbq, as a side or just to nosh on!
Broccoli Apple Slaw
Makes 6 servings

2 heads of broccoli, chopped
1 Granny Smith apple, diced
1 cup dried cranberries
½ cup almond slivers
½ cup light sour cream
½ cup mayonnaise
1/4 cup grated carrots
¼ cup red onion, thinly sliced
3 tbsp lemon juice
1 tsp sugar
½ tsp salt
1/8 tsp black pepper
Whisk sour cream, mayonnaise, lemon juice, salt and pepper in a mixing bowl and let sit. Once chopped, diced and sliced, add all other ingredients in a mixing bowl and add the dressing to it and let sit overnight. This allows the broccoli and apple to soften up and the lemon juice prevents the apple from going brown (because no one wants an ugly apple). The dried cranberries and Granny Smith apple are perfect additions because it brings a tart edge to the slaw and livens it up a bit.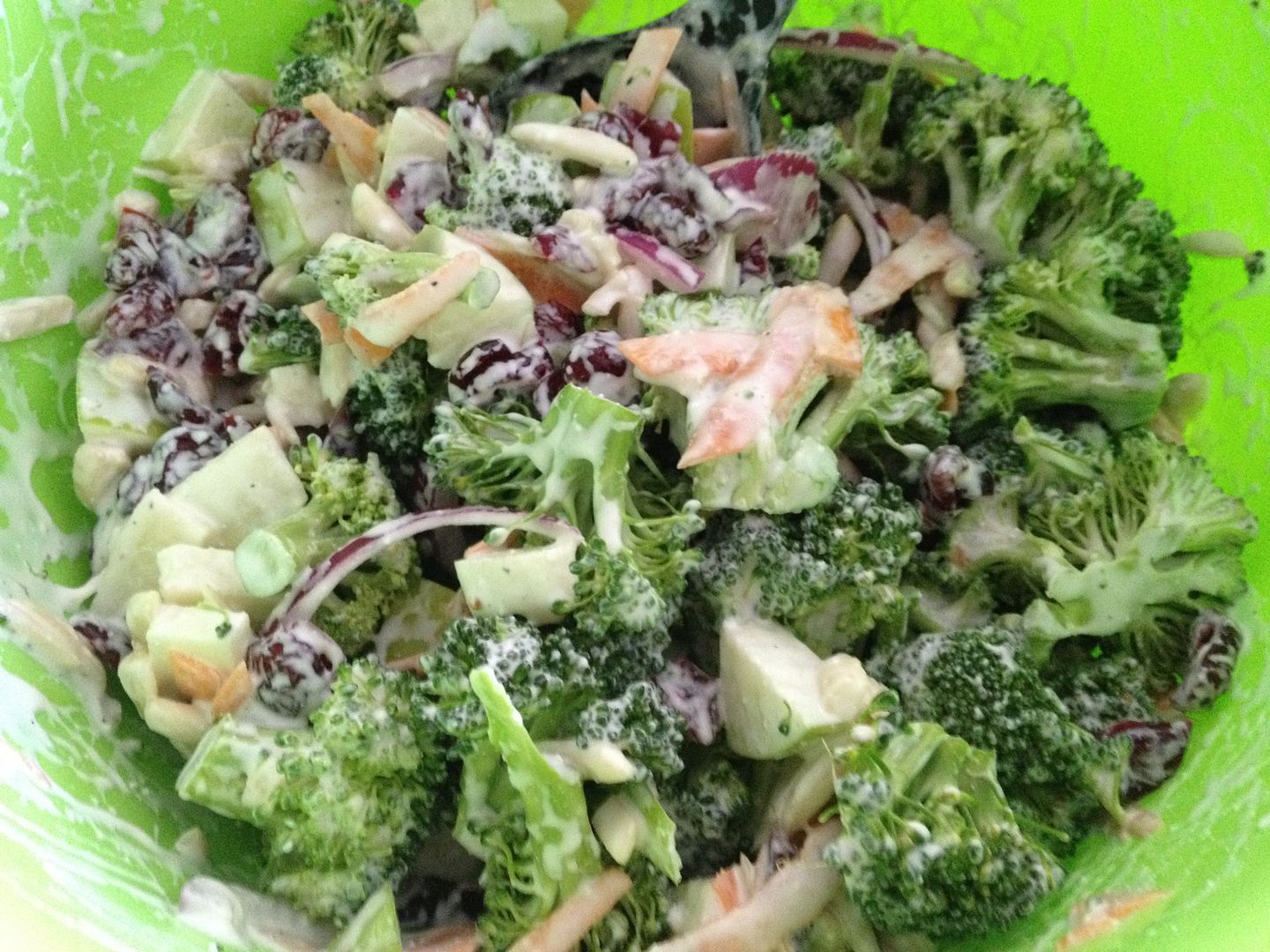 Let the salad sit overnight if possible, if you don't have that much time a few hours will do (it's more about tenderizing the broccoli and apple). After that, just serve up and enjoy! Fill me in, what;s your favorite way to enjoy broccoli? I need some inspiration!