Maybe it's the warm weather we've been having this week but I've been feeling spicy. In my quest to do more meal planning this year so I can save not only time but also money, I created a couple of fun dishes the other night for a little mini fiesta, starting with taco pizza the other night with spicy refried beans, peppers, red onion and cilantro.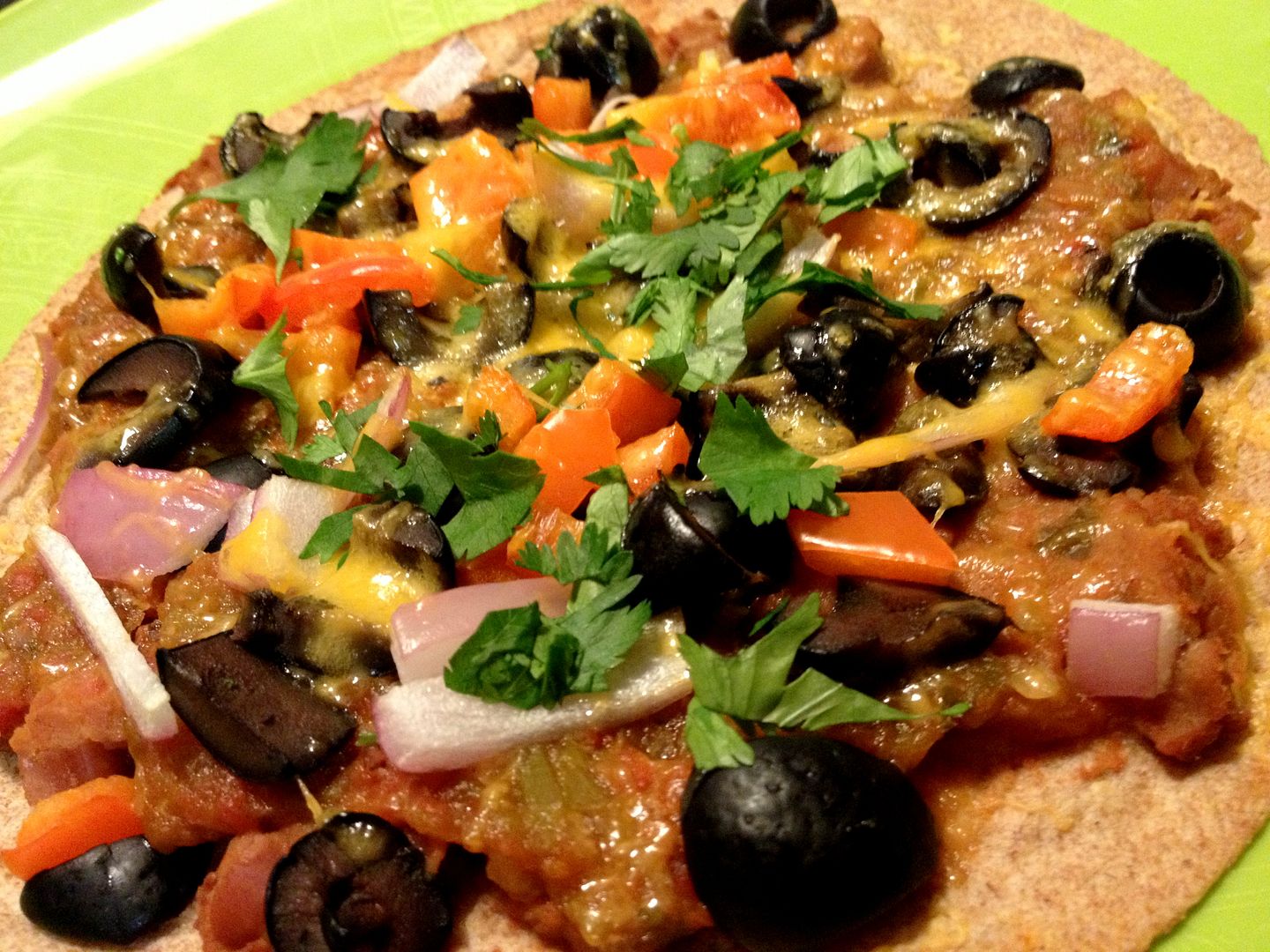 While nibbling on this, a throwback got stuck in my head
BTW, what is R. Kelly up to these days? I haven't heard anything about him so I hope that means he is with an age appropriate lady and not continuing to dry hump 13 years old on stage.
I wanted to cook but I wanted something easy that I could eat throughout the week and went back to my old friend, quinoa. Quinoa and I usedtobelikethis but after buying a five lb feedbag of quinoa from Costco, I took a hiatus it. I wouldn't say I've been craving it because that would be crazy, I crave wings and sushi (ohhhh, buffalo chicken sushi roll?) not earthy stuff like quinoa. So let's just say I've been thinking about it and want to bring it back into my rotation of meals a little more instead of rice and pasta. While I dig quinoa, I've always liked it better served cold than hot and I knew exactly what I wanted to make given the ingredients I just picked up at the supermarket for the taco pizza— Mexican quinoa salad!
Mexican quinoa salad
1 cup dry quinoa, cooked.
1 can black beans, rinsed and drained
1 red bell pepper, diced
1 green bell pepper, diced
½ red onion, diced
¼ cup cilantro, chopped
1/3 cup lemon juice
Extra virgin olive (I used my Misto and sprayed for about 10 seconds)
1 tbsp cumin
1 tbsp chile powder
½ tbsp. garlic powder
Salt and pepper to taste
Cook the quinoa and let cool. When cooled down, mix all the ingredients together and serve! It couldn't be easier and this made 6 servings so enough to eat throughout the week either alone for a snack or with a wrap like I've been doing at work.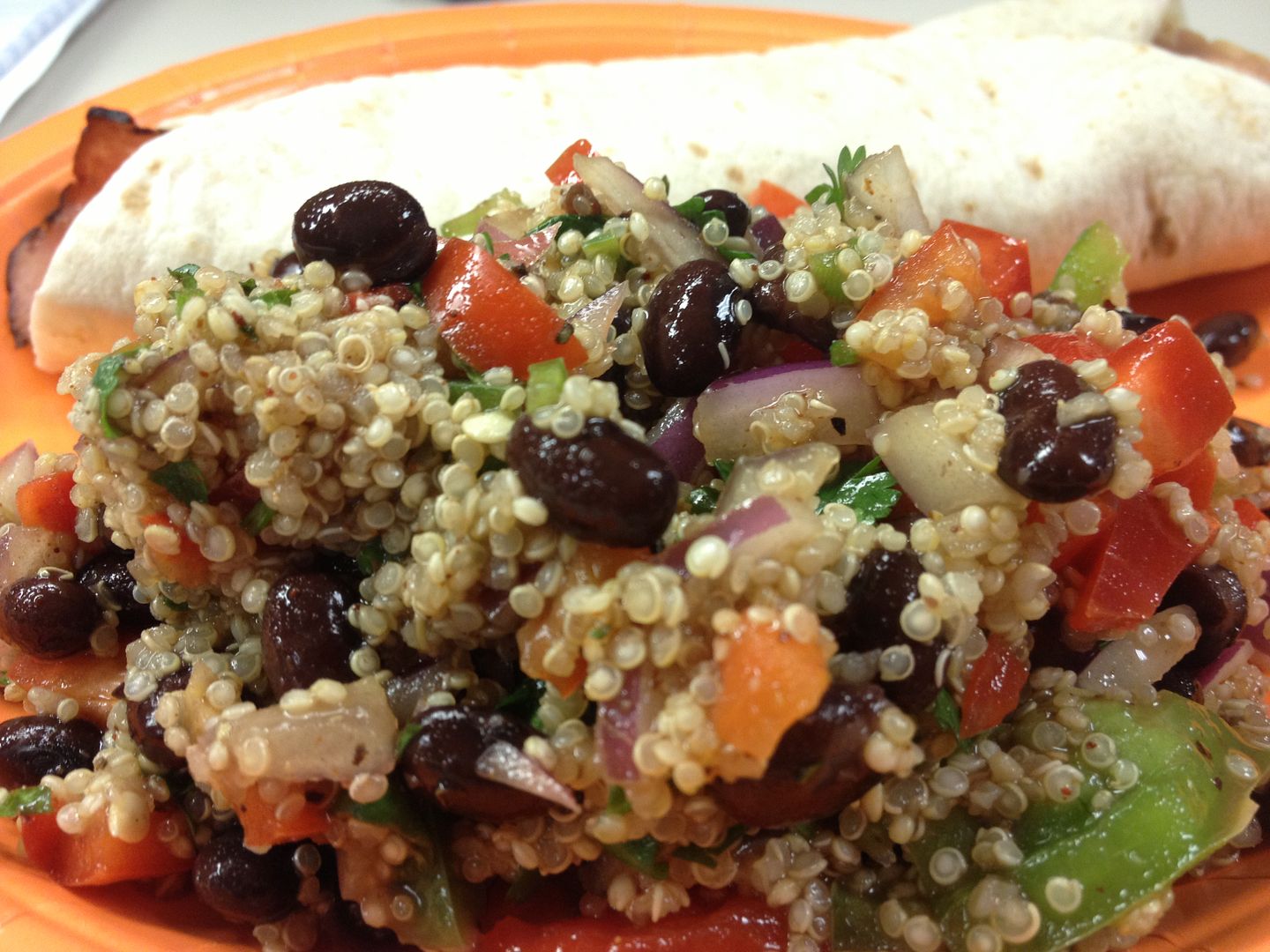 The only thing that would have made the lunchtime quinoa portion was a margarita, sigh……