I said goodbye to 2012 the way anyone who knows me would expect: With sushi. BF and I both had to work later than what everyone else seemed to be working on New Years Day so we made it to dinner around 8pm. We really wanted to stay away from the NYE crowd and go somewhere smaller. We drove around for a little and stumbled upon Sushi Katsu. They looked like they had a good crowd for it being NYE and we wanted to try something new but not be exposed to our usual bad service as we've been as of late so we chose to sit at the sushi bar. I love sitting at the sushi bar because we still get waitress service but also more interaction with the sushi chefs and be handed our sushi instead of waiting for it. One of the many waitresses that we would deal with throughout the night came over and told us that they have all you can eat sushi for only $23.99 so we did that because you get your money's worth even if you get a soup or salad along with two tolls.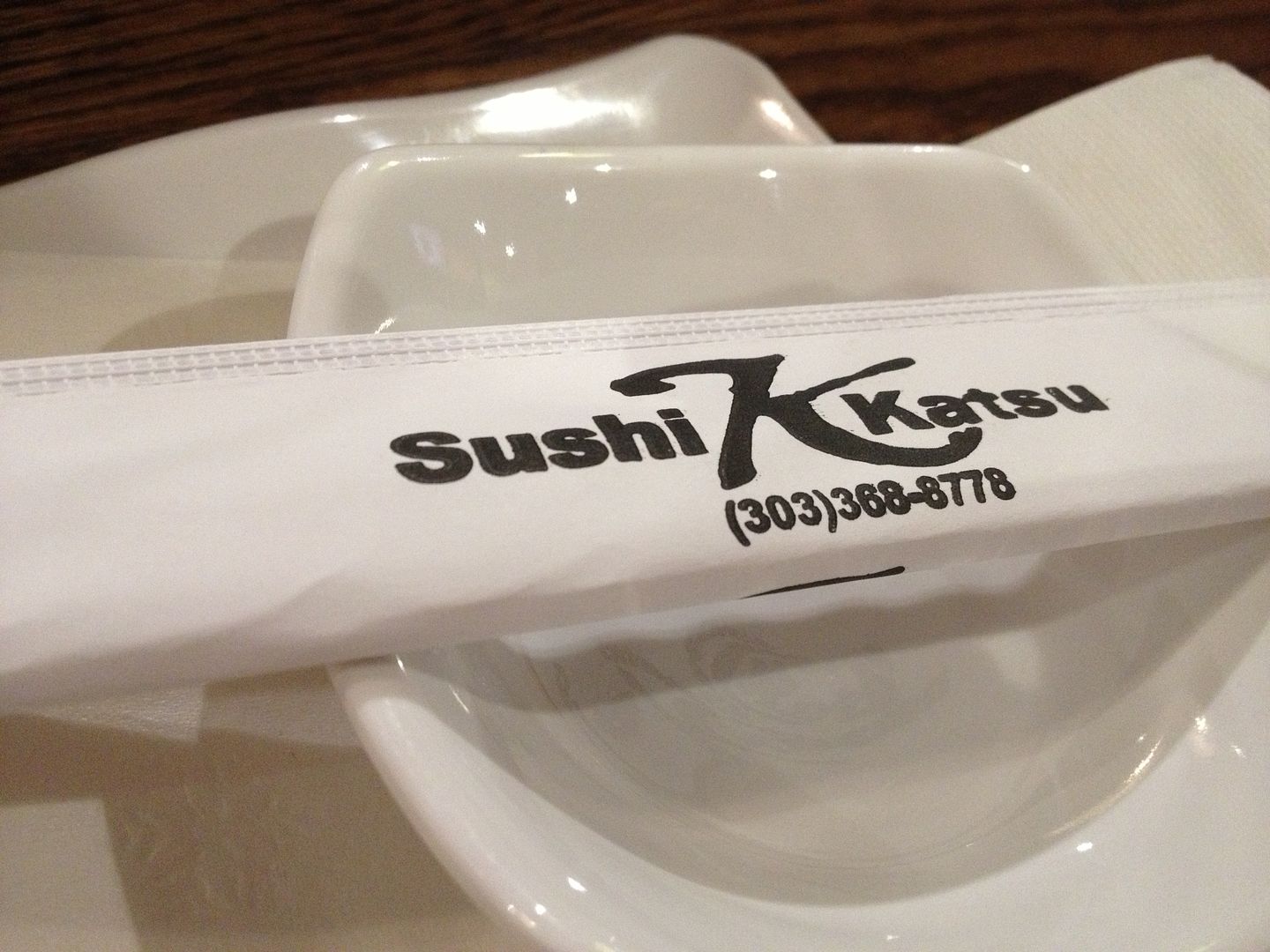 The all you can eat is menu is similar to my beloved Sushi Train but with less selection. We started off with soup, salad and seaweed salad. It was like an alternate universe-everything that should have been cold was warm and vice versa. The miso was room temperature so that wasn't really appetizing and the seaweed salad was warm as well. Instead of having a sushi food baby sitting in my tummy for 2013, we started simple with different pieces of nigiri like yellowtail, tuna, salmon, crab and scallop and ordered one of the rolls of their menu to nosh on as well. The nigiri took no time to make and looked beautiful; they were good buuuuuuuut something was just off. The fish wasn't bunk or anything but something was off about it, maybe it was a lower grade of fish than I'm used to because I consider myself somewhat of a sushi fanatic. While going through the nigiri pieces, there was one roll with seaweed on the outside stuffed with a florescent orange seafood salad of sorts. It was the last one I tried because I really had no clue what it was but soon remembered we order a scallop roll and there was it. I thought it would have been fresh scallop just by its lonesome but they had to drench it in mayo and too much dynamite sauce that it made it nasty.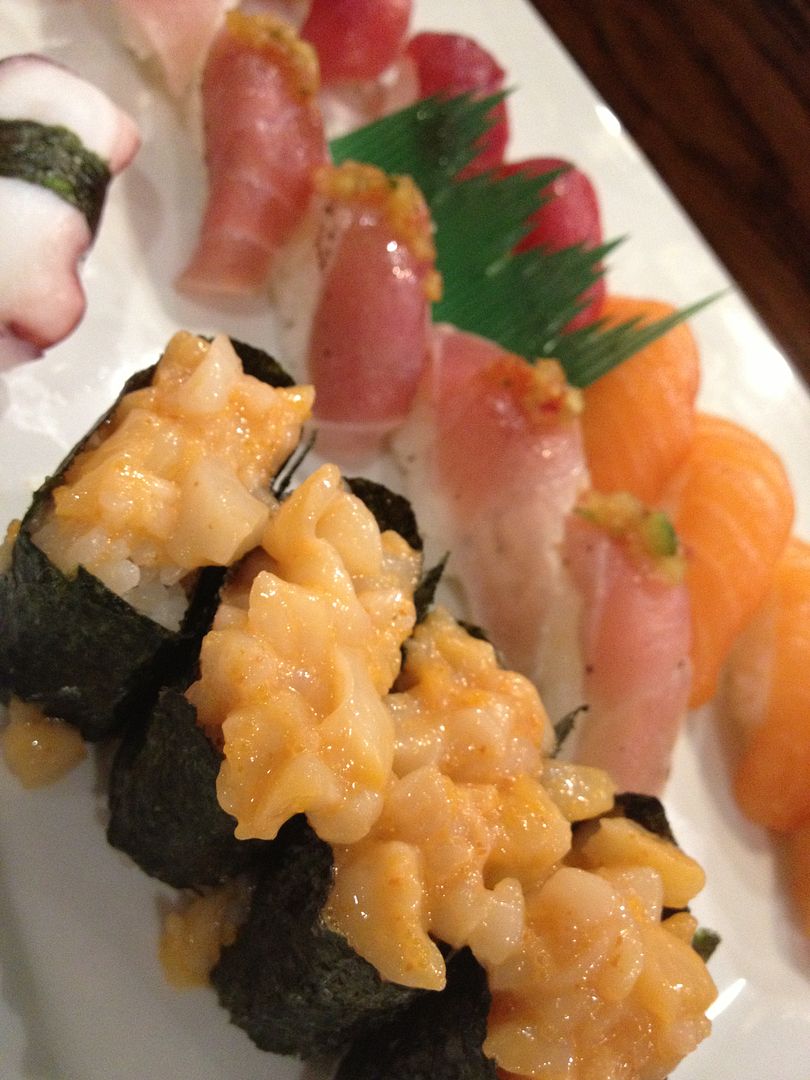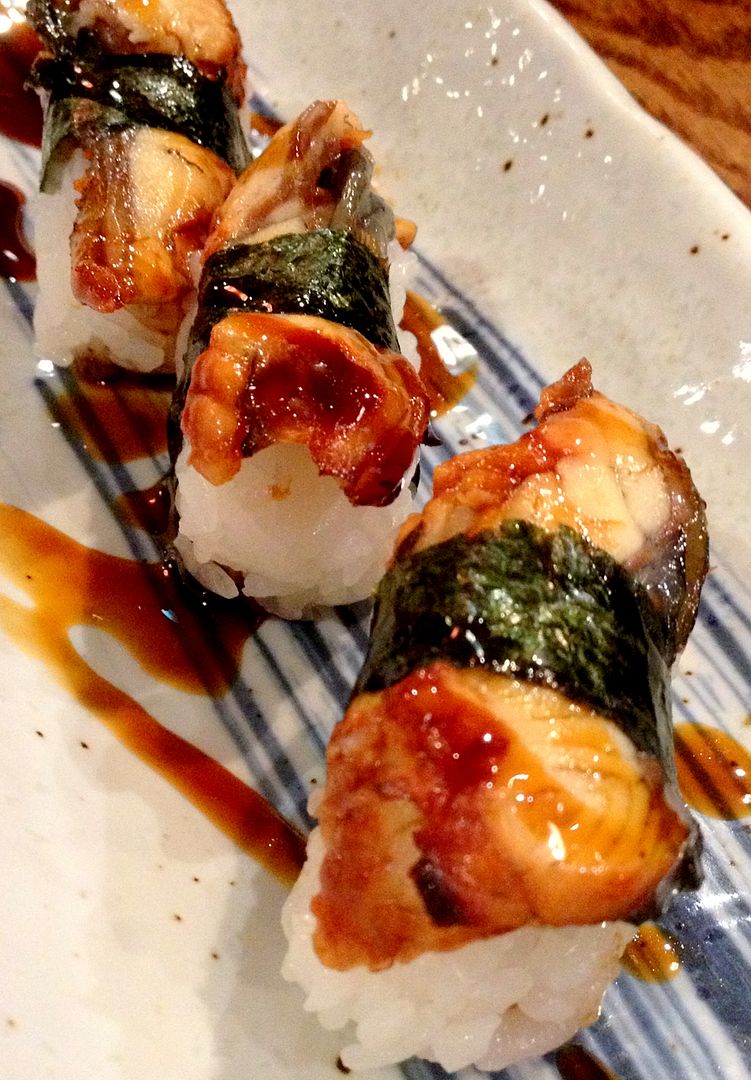 I wish I could say the name of the roll we ordered but I can't because that's how forgettable it was and maybe because it took about 20 minutes to make.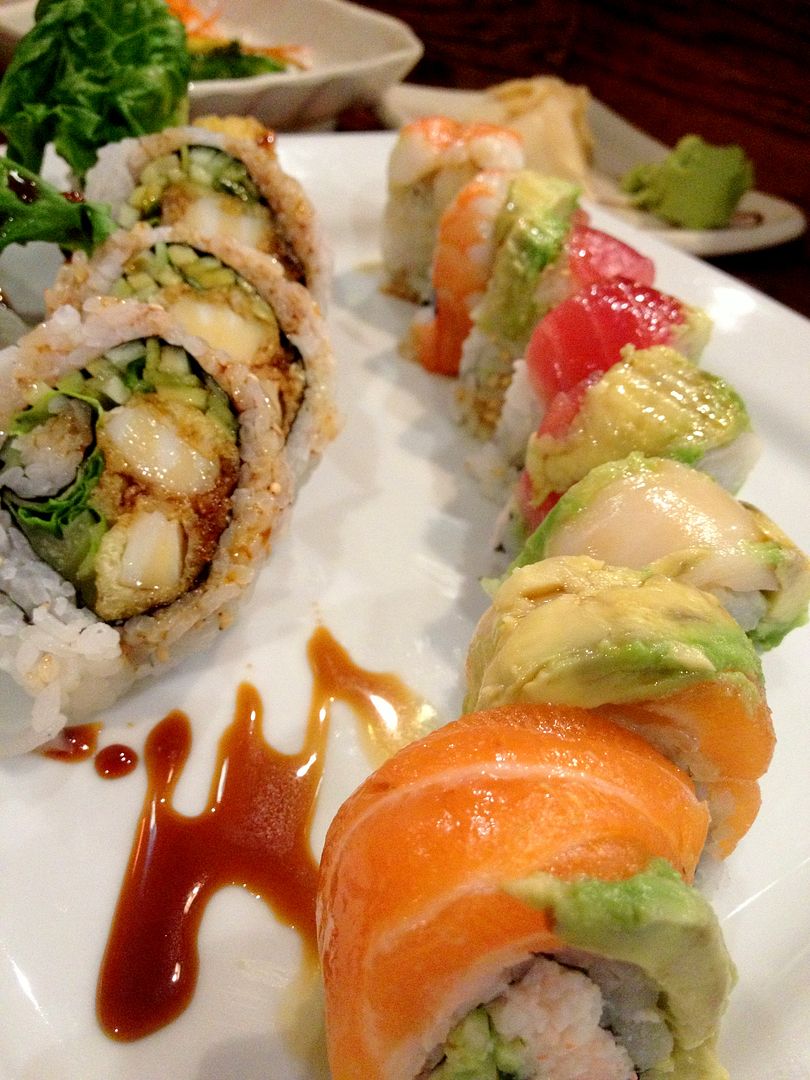 We were sitting right there and there was five sushi chefs working that night but they all seemed confused what was going on and everything was in disarray. The guys on our side were doing things at a quick pace and weren't in each other's way but the dudes on the left (along with a girl sushi chef which I've never seen—girl power!) kept running into each other and seem frazzled. So while we ate the forgettable roll (if only that were the real name), we ordered some more rolls of the menu. And just like the first roll, we ordered more rolls off the menu but I can't remember the names of them because they were more meh than anything. The rice didn't have enough vinegar and the rolls were doused in a spicy mayo sauce that made me want to call it McSushi more than anything. It was just one big of a sushi fail and now I know that for my all you can eat needs, Sushi Train is the only place to go in Denver. But we didn't let that get our New Year's Eve down, we had a wild and crazy night afterwards—fell asleep at 10:40pm, woke up at 11:56pm just in time to watch the ball drop.
And the good times kept rolling on New Years Day! I met up with Kelly for some coffee at Starbucks, chatted over Salted Mochas then strolled into the flagship REI store (proud of myself that I called it that since I have a habit of calling it the mothership). window shopping at REI since she had never been to the store before.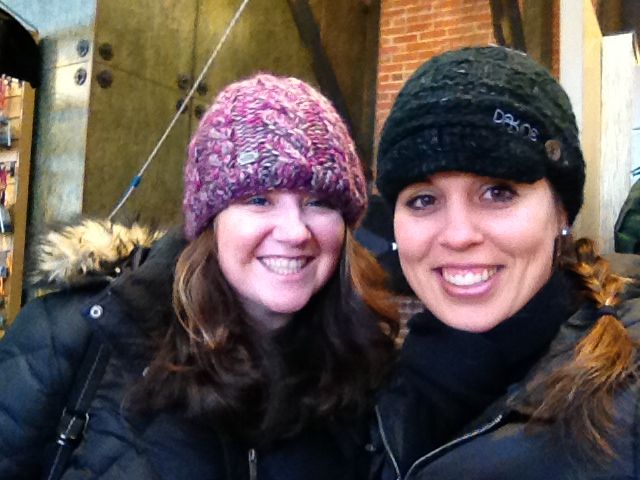 For anyone who's never been or seen it—the flagship REI store is basically a REI on crack. I made it the mistake of it being the first REI I ever went to so after that I expect all of them to be like the monstrosity that is the store, complete with huge rockclimbing wall, tri levels full of things that make outdoorsmen wet their pants. Unfortunately, other stores are just normal and really nothing special about them, it's a bit depressing.
They had their huge clearance sale going on so we went window shopping, tried on hats, spilled water all over said hats (I'll let you guess who did that one. One hint: Not Kelly) and ooh-ed and aah-ed over so many items in the store. Lynne told me about the winter sale they have going on so I went onto their website this weekend through Ebates and found two cute hats on clearance plus I got cash back for purchasing them and free delivery with shipment to the store (perfect since I'm moving this weekend!)
The rest of the day was spent running every errand in the world at Northfield Shopping Center. I love their open shopping center and it's a perfect way to get walking in vs. repeatedly driving your car and parking.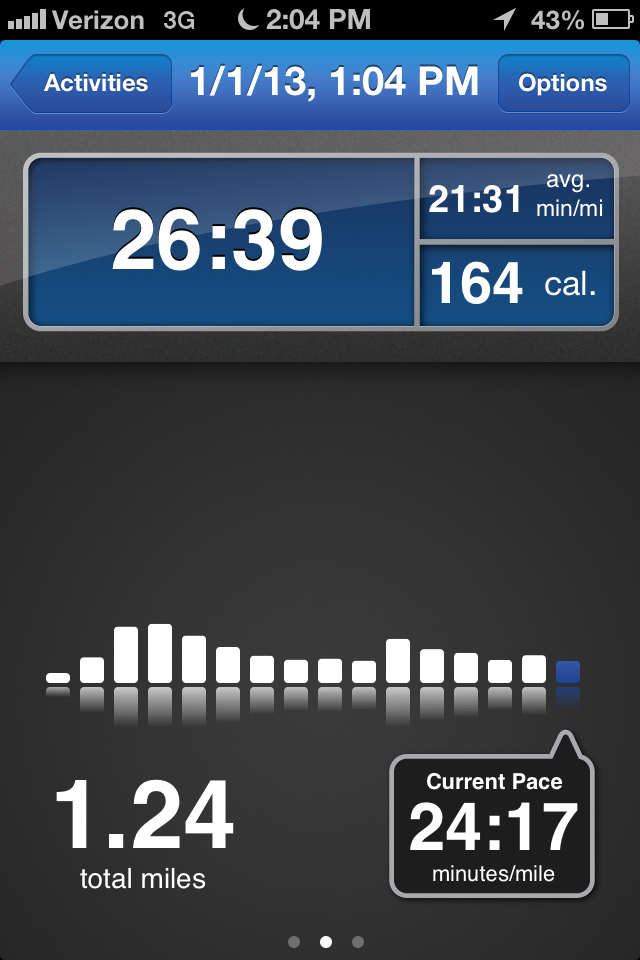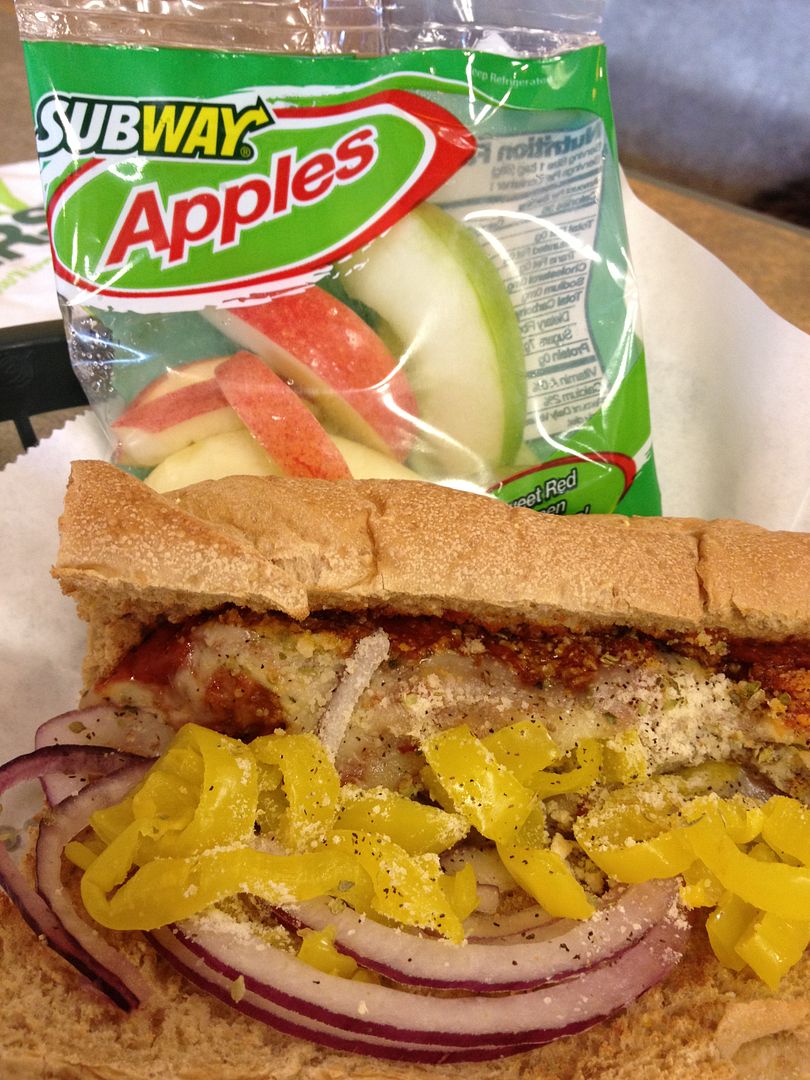 When I walked over to Target, I saw this lovely sign displayed in their Christmas aisles:
Alright, do I really need candy? No. But at 70% off, I just couldn't pass it up. Candy, cookies and other yummies for under $.95? Don't mind if I do!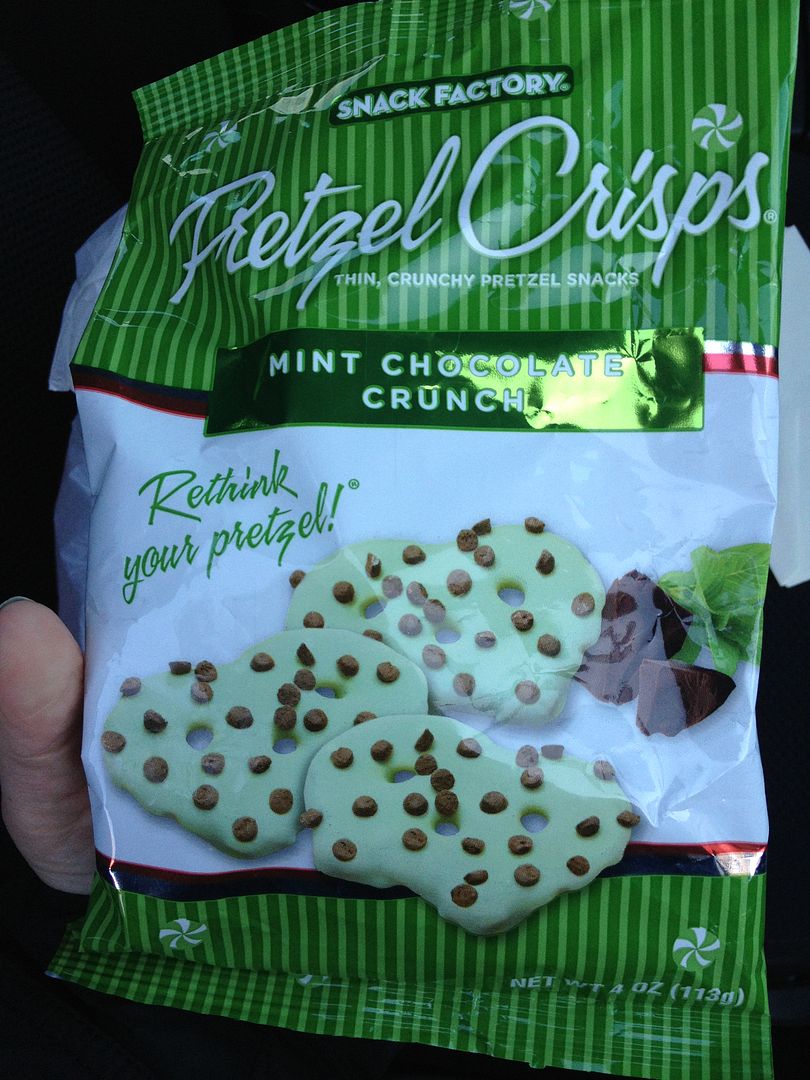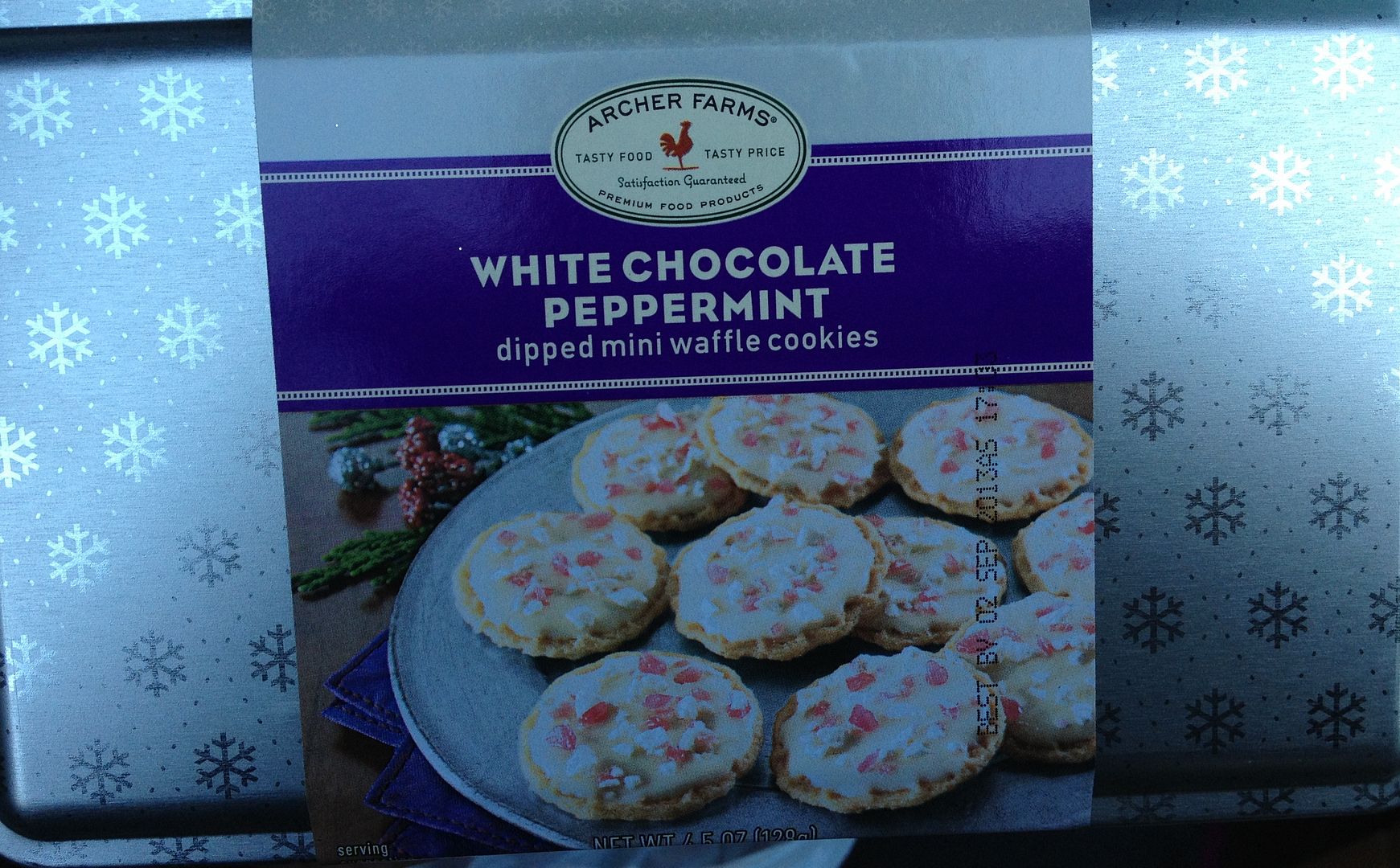 I did a double take when I saw this and just had to get them! They are either going to be absolutely heavenly or disgusting, for $.65 I'm willing to take the risk.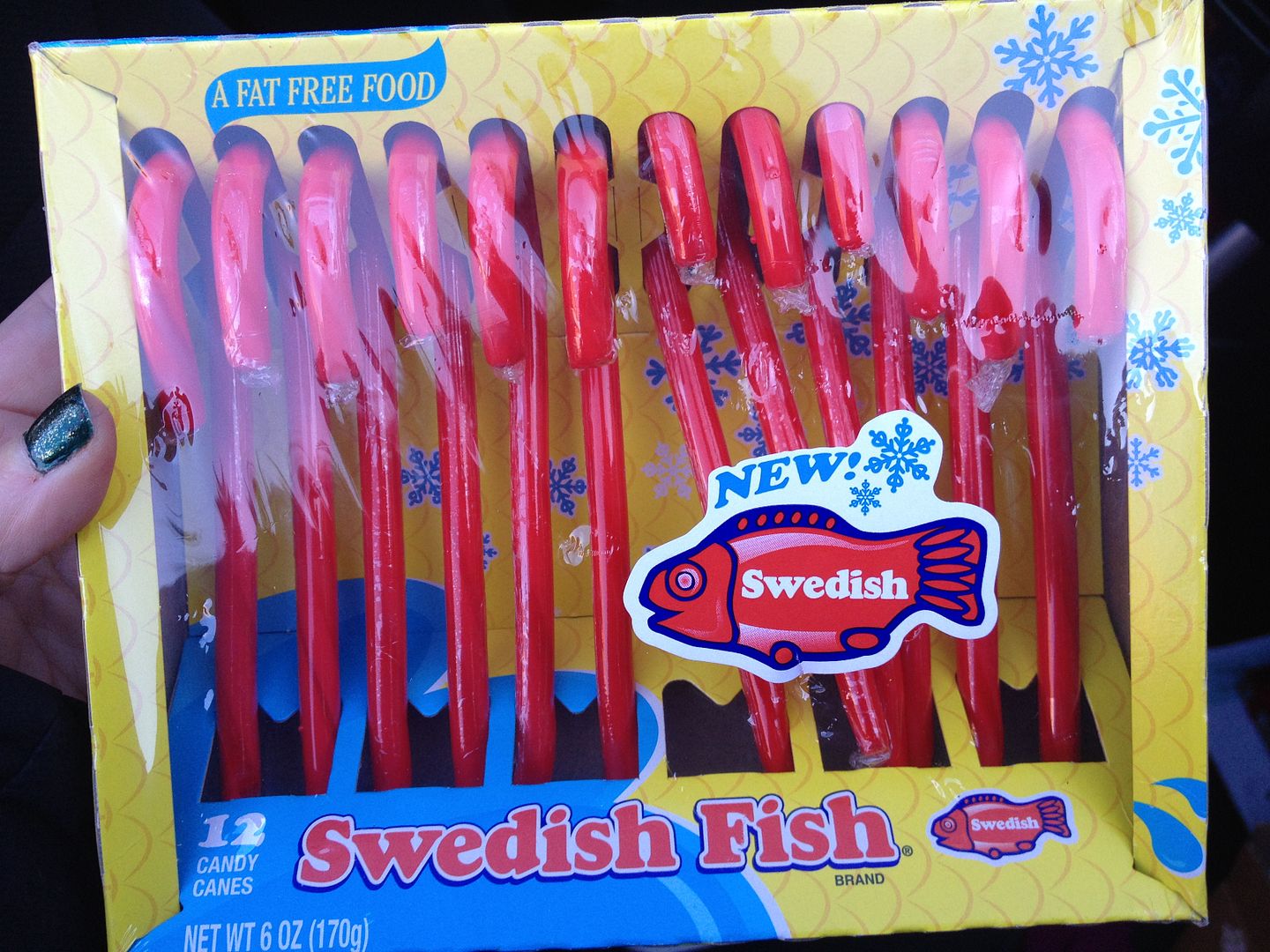 I tried something new for dinner. I don't know if it's just the time or year or that I was moving this past week and had a majority of my things packed up but I've been in a cooking rut as of late. I saw this Saute' Express on sale at King Soopers and had a coupon for it as well and thought it would be something fun to try.
I peeled and chopped up eggplant, zucchini and onion and let cook with half of the pad of butter then threw in the shrimp for a few minutes and dinner was served over spaghetti. They have a variety of other flavors so I look forward to trying those out in the new year!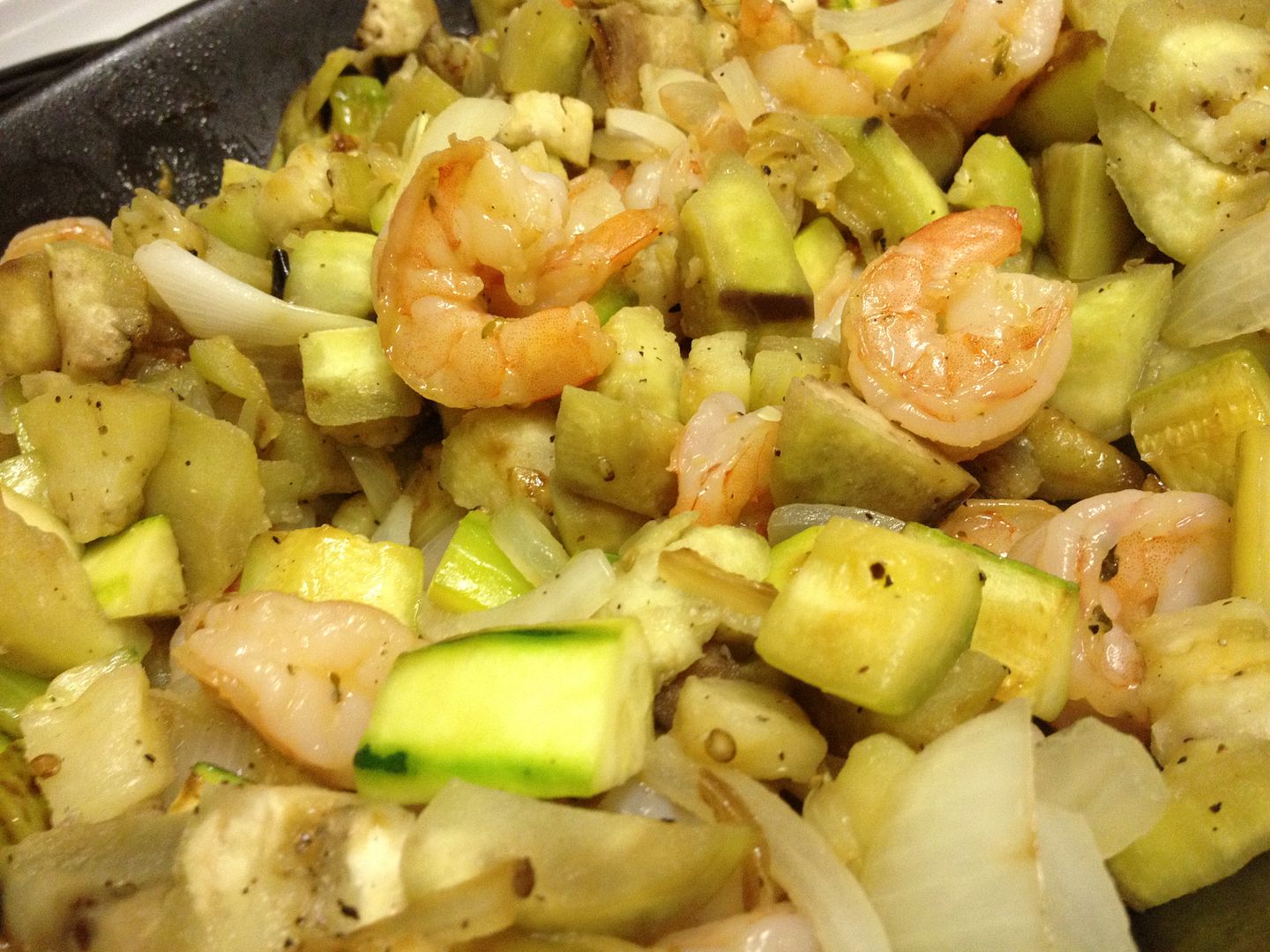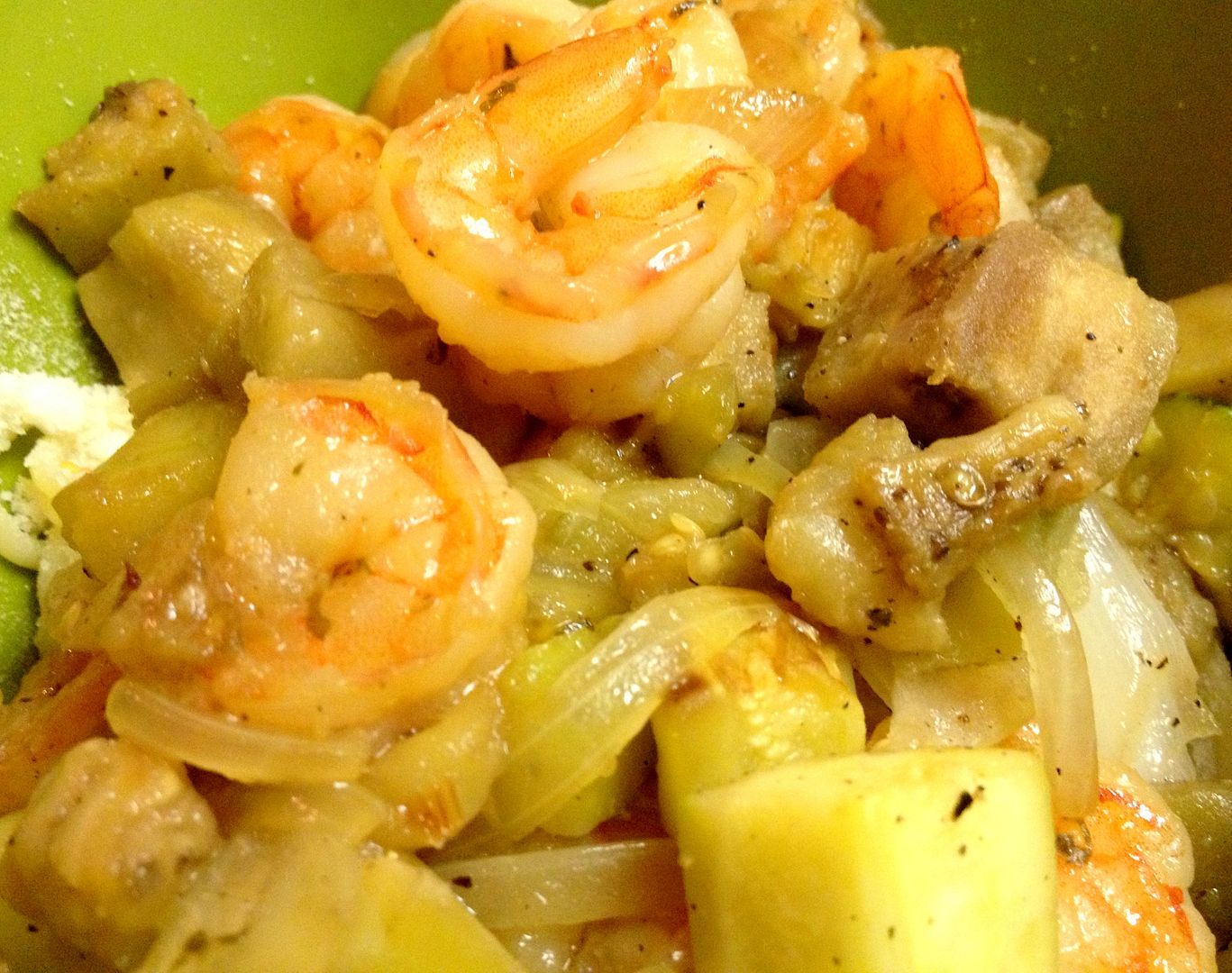 Now for some resolutions…..those bad boys will be coming up soon. Hope everyone had a safe and happy New Year!