One thing about living in an awesome city is that people are forever coming to visit. Colorado is not only a mecca for outdoor lovers but also for those who are a fan of arts, culture, food and beers and c'mon, doesn't that cover just about everybody? This weekend was no exception with a visitor in town and I did so much that I felt like a visitor in my own city. From exploring the outdoors to trying new-to-me restaurants and going to concerts and more, this weekend rocked. And since it rocked, naturally it just flew by and left me wondering where the time went. Remember my goal for only eating out twice a week? Yeah that went completely out the door this weekend. From hot dogs at Chicago R Dogs
to brunch at Great Beginnings Café (where of course I inappropriately joked it that they should have a sister restaurant named Happy Endings), the grub all weekend was good. Great Beginnings had stellar reviews on Yelp yet randomly located in a business park in the suburbs so I was intrigued to see what it would be like. We hit the jackpot with seating since we got there right before the church crowd and only had to wait five minutes. By the time we left, the wait was 30 minutes and I was happy I wasn't one of the chumps having to stand around and wait.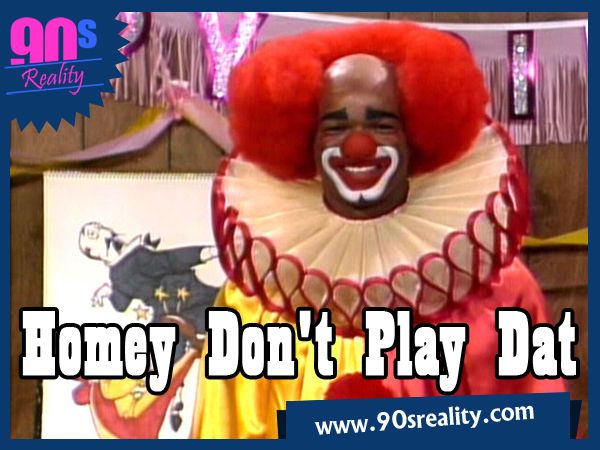 Not only did they have a sweet selection of Eggs Benedict like the California Benedict I ordered complete with pico de gallo, avocado and spinach along with home fries but they also had cappuccino—score!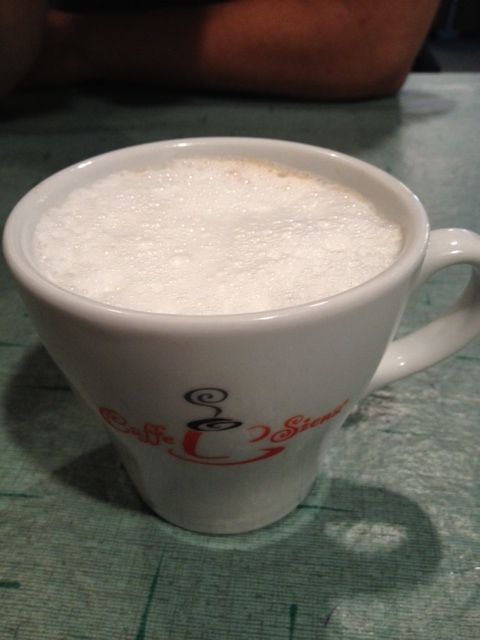 And can I just put it out there that I did not have one coffee on Saturday? Yeah, no……frickin…..coffee in my system the entire day and I lived to tell about it. So Sunday I was in major need of caffeination and the cappuccino hit the spot. Since it was Mother's Day it was a bit awkward b/c they were handing out roses to all the women there. I got one which I found a little presumptuous but took it in stride since I'm a dog mama and all.
Later that day we hit up Great Divide Brewing Company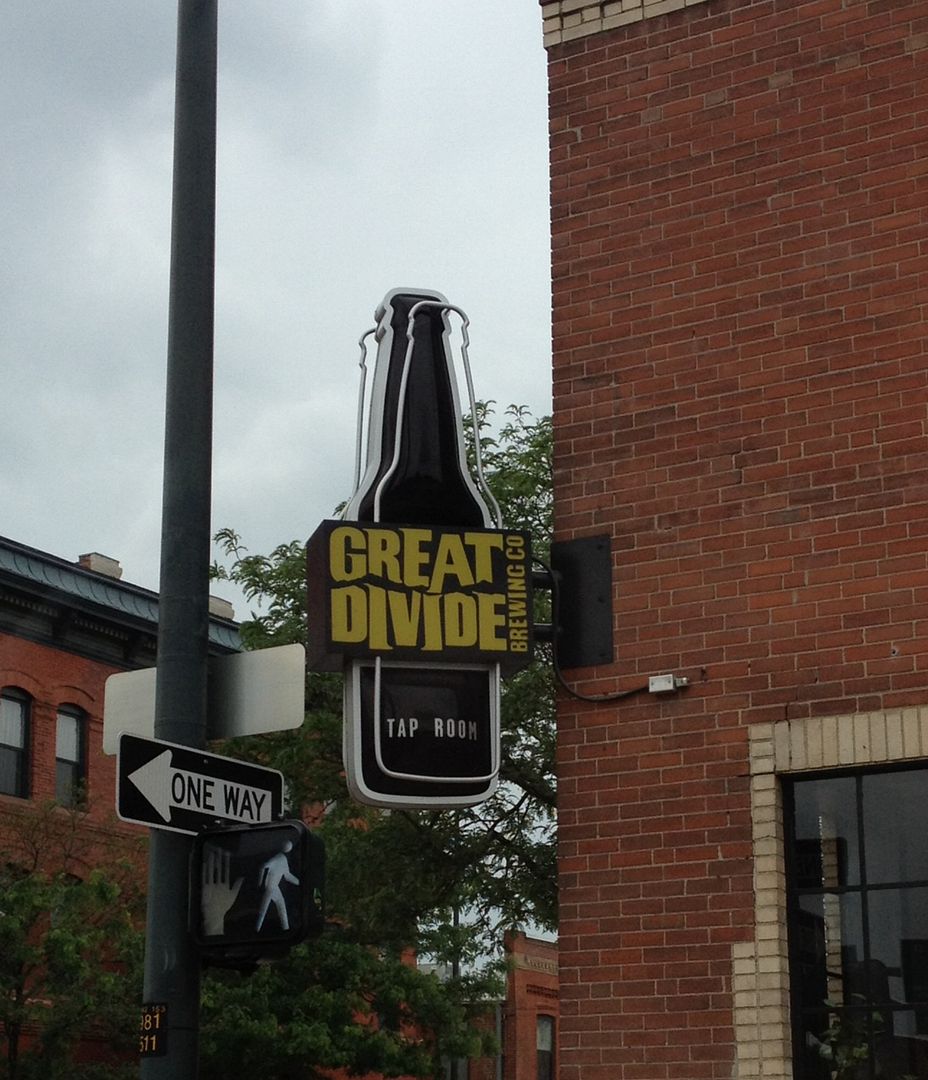 I've tried Great Divide a few times and am a fan of their Samurai Rice Ale and Titan IPA. They've been in business since 1994 and in the same location, which just goes to show how big a small, locally owned home brewer and business can get! They do brewery tours and have an awesome deal of 3 beers for $3, that's something I can get down with!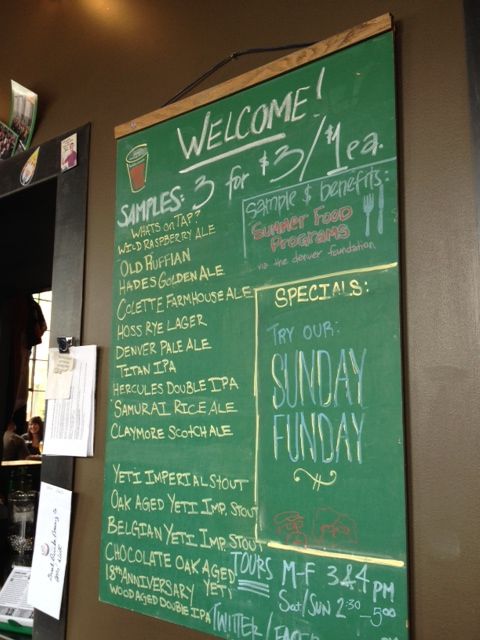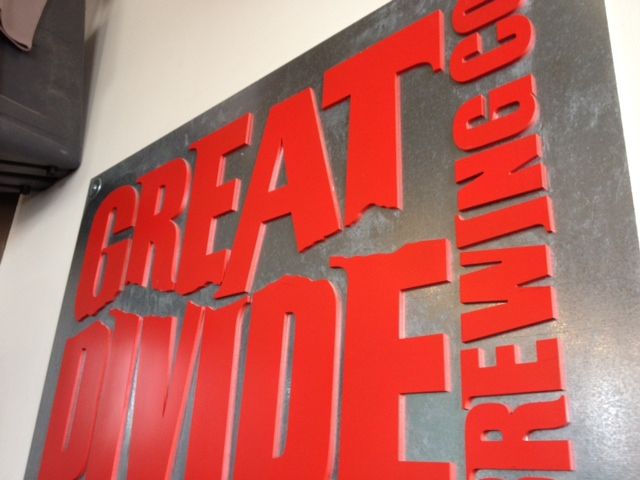 I tried their Wild Raspberry Ale, Denver Pale Ale and Hercules Double IPA, all were equally awesome but I was a little disappointed by the Pale Ale. I love me some hoppy beers and it seemed a big lackluster compared to other Pale Ale's I've had.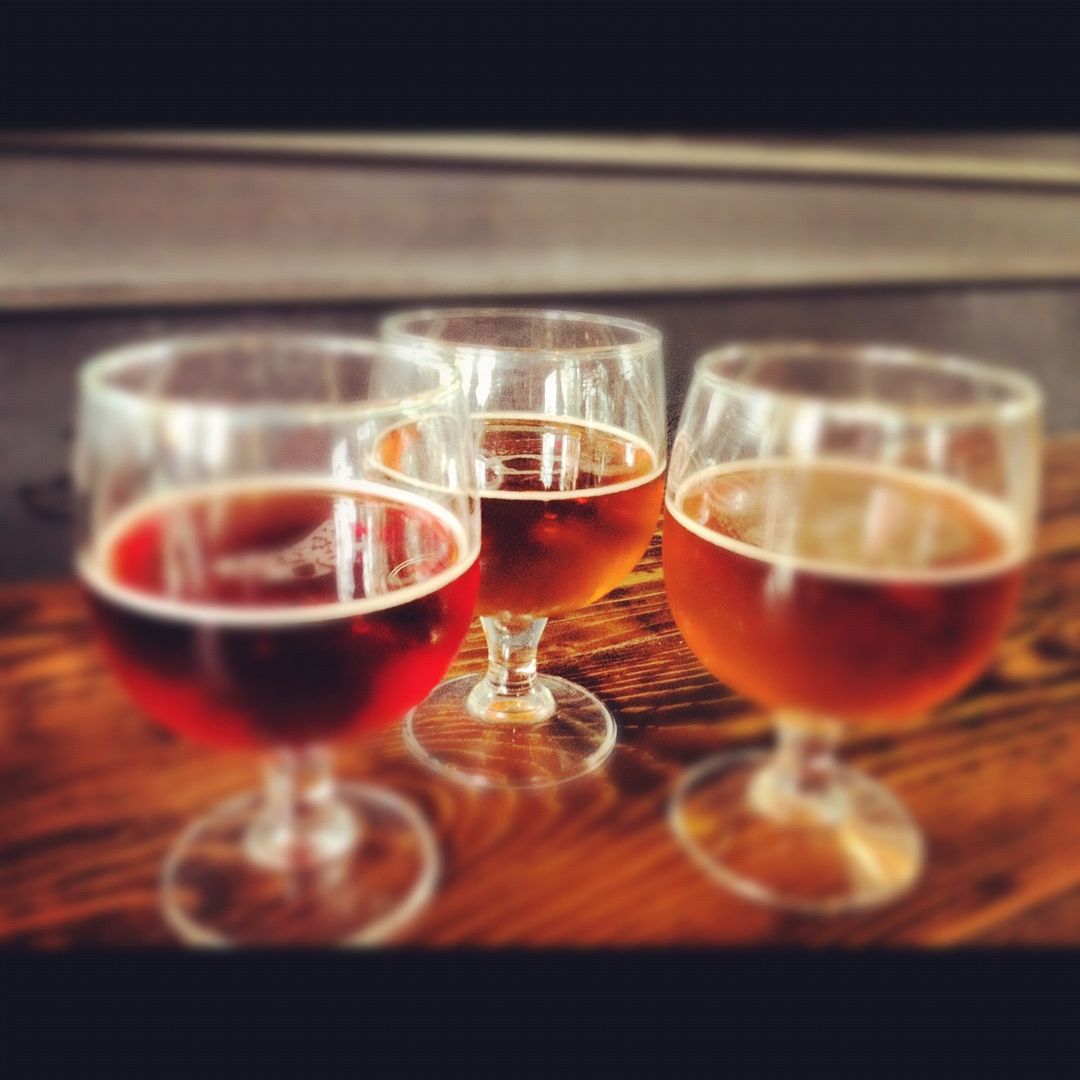 Oh yeah…..and I got an iPhone this weekend which I'm sure deserves an entire post of it's own. I am now wondering how I ever lived without it, can't put it down and want to hold it close at night. Any app recommendations are always welcome—hook a girl up!
When we walked outside of Great Divide we found Sweet Dixie's food truck.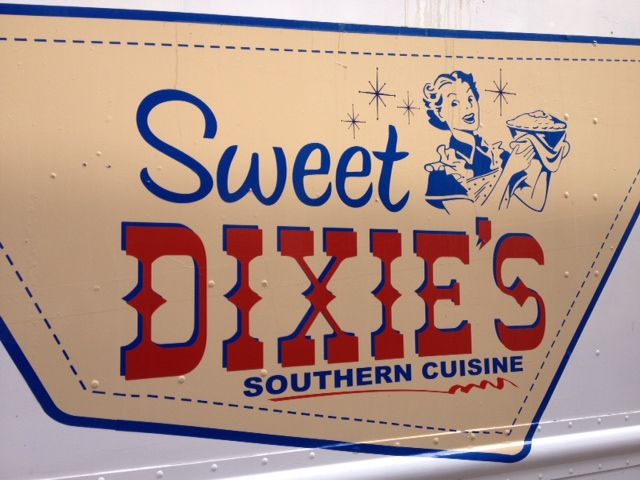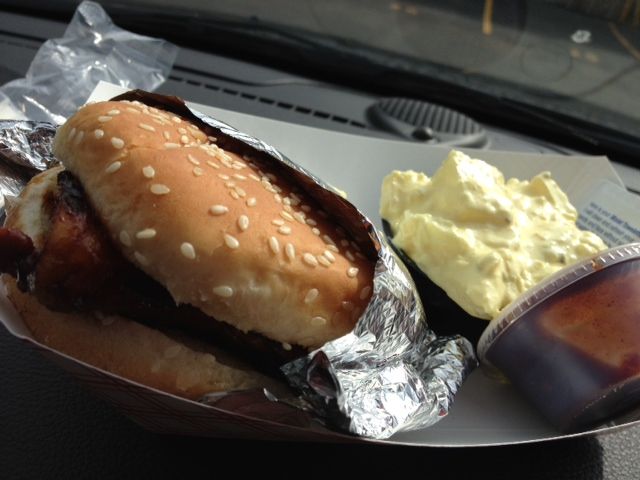 Southern cooking combination with a food truck? Oh yes. Soul food + food truck = me dying and going to heaven. They have a kick ass selection of southern goodies that made me actually miss living in the South for a hot minute. We paid and it barely took minutes to whip up their spicy chicken bbq sandwich (I can't remember what the technical name was) along with potato salad. Let's talk spicy. Being a spice lover, one of my pet peeves in life is when an establishment says something is spicy and it's not. Sweet Dixie's is NOT one of those places. Their sandwich had me graciously reaching for my water and I loved every bite. Their potato salad was decent but could have used an extra kick of each spice or salt. All in all, great food from a local business–I can't wait to see where I run into them again! The icing on the cake (errr…beer….chicken sandwich?) was the mural of the Muppet band, The Beatles and all other things funky right around the corner from Great Divide!
On Saturday night, we went to the Red Rocks to see The Fray. Now you all know I've been to the Red Rocks a number of a times but never for a concert so this was a real treat. Well, a real treat except for the 50% chance for rain Saturday night. Things seemed hopeful at first, it was a bit overcast during the day then it turned sunny in the afternoon so naturally things would only get better yes?
Ok, not so much. We met up with Lynne and her fiancé and were having a dandy time tailgating until the rain hit. At first we stuck it out and stayed outside only to enjoy beers and food under our umbrellas but then we got it smart and took the party inside (aka inside the car).
Nothing like some meat on the dashboard! After rigorously checking the weather and doing a no-rain dance, the rain cleared and it was as if the gods were on our side because it was right in between the opening acts and the Fray.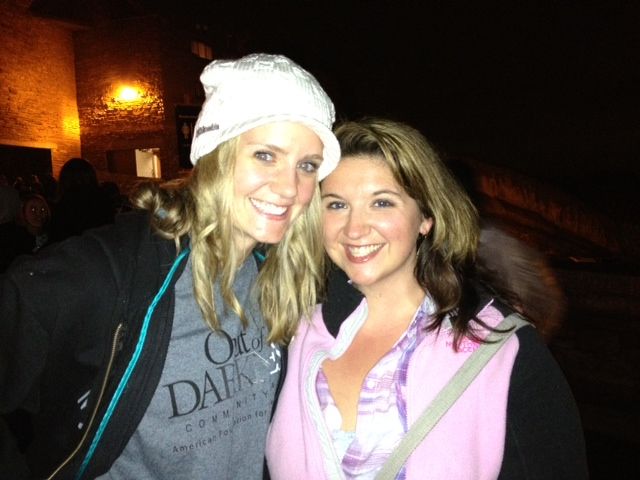 If there was one word to describe my first concert experience at the Red Rocks, it would be amazing. The acoustics along with the lights and hearing Denver's own Fray was absolutely priceless. I've always been a fan of them but never so much a diehard fan and the performance they put on changed my view of them completely. Even though it was a bigger venue it really felt intimate and personal. They displayed so much passion while playing that could literally feel the emotions in the air and on your skin. To make it even more intimate, they came out into the crowd and played a couple of songs. I kept hoping they would climb a few more rows and be close to us but no go. Just when I thought they were done, they broke out with their encore. Outstanding again, playing a couple of their biggest hits and breaking out a disco ball which then reflected on the Red Rocks (making the 70's child in me so so so happy). That along with great company made it a night that will forever stay with me and I will never forget.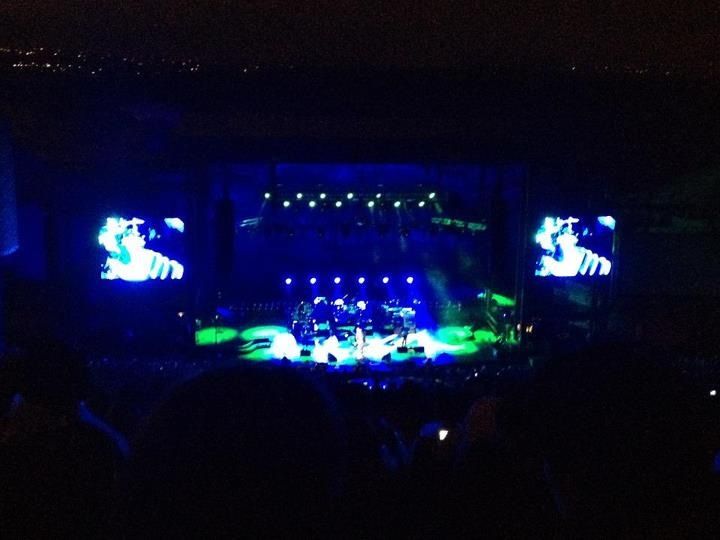 The nature loving didn't stop there, Monday I made my very first (and most definitely not my last) trip to Rocky Mountain National Park. The goal was to make it there by sunrise and even though I'm a morning person to the max, waking up at 4:30am is tough enough. I would have had to wake up at 3:30am to get there by sunrise so getting there around 6:30/7am was quite alright with me.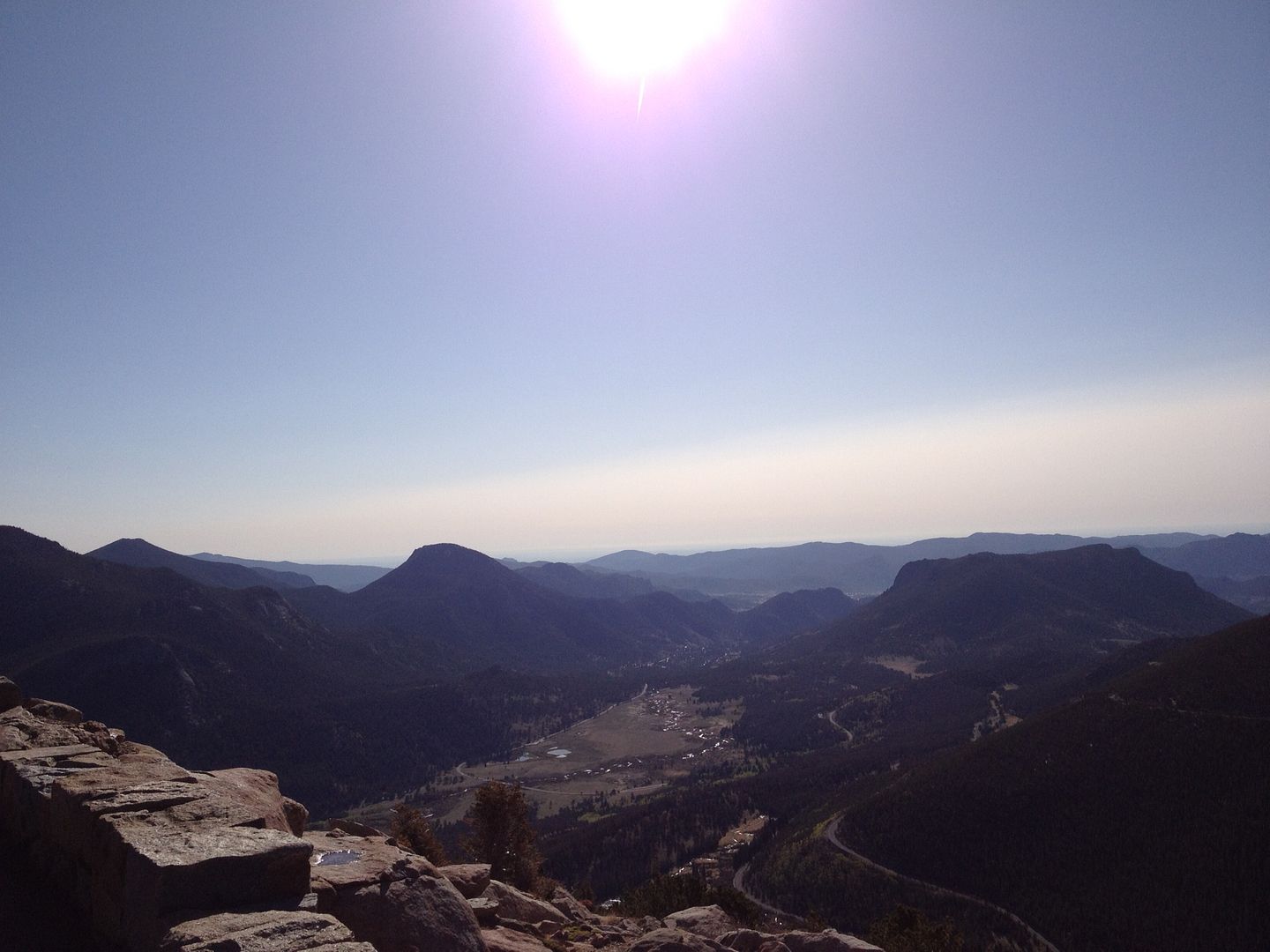 Alright, I went to college in West Virginia and the mountains there are beautiful but they don't hold a candle to the Rockies. The mountains looked like something out of a movie and it still takes my breath away looking at the pictures days later.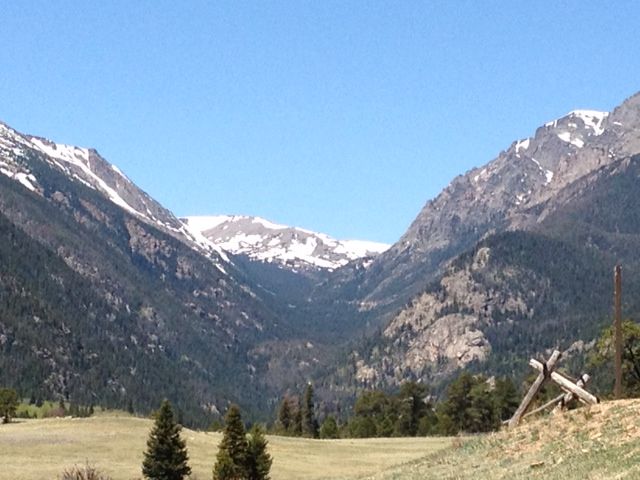 So yes, being a visitor in my own city for a weekend was quite awesome. Who knew staying in town could be so much fun??
Are you ever a visitor in your own city?