Yet another last day at work, I feel like this is becoming quite a regular thing for me with all the job hopping I've been doing. At least I got to start my morning off right with a Black Cherry greek yogurt courtesy of Chobani (have I said thank you Chobani?? If no—thanks for hooking me up!)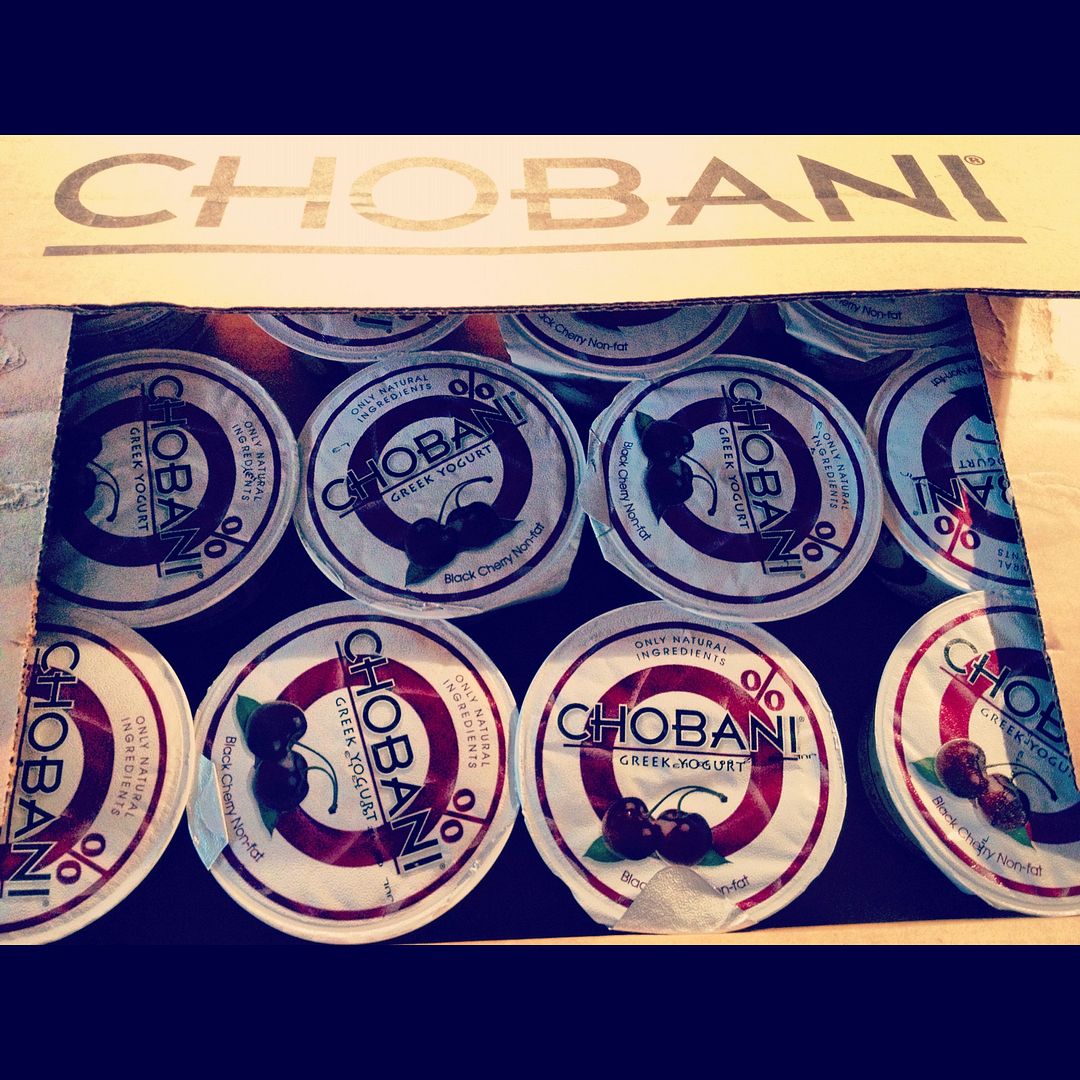 Then when I thought things couldn't get any better I saw this sitting on my desk when I rolled into work
Even though there was nothing planned for my last day and an email didn't go out about me leaving, it's nice to know my co-workers got my back (plus they totally know the way to my heart). Mind you I already had a Diet Coke in hand, multi-tasking is one of my strengths and multi-tasking with drinks is no different whether it be caffeinated drinks or adult friendly ones.
The day was just like any, working and chugging along but by 1pm I had officially checked out and was ready to go home.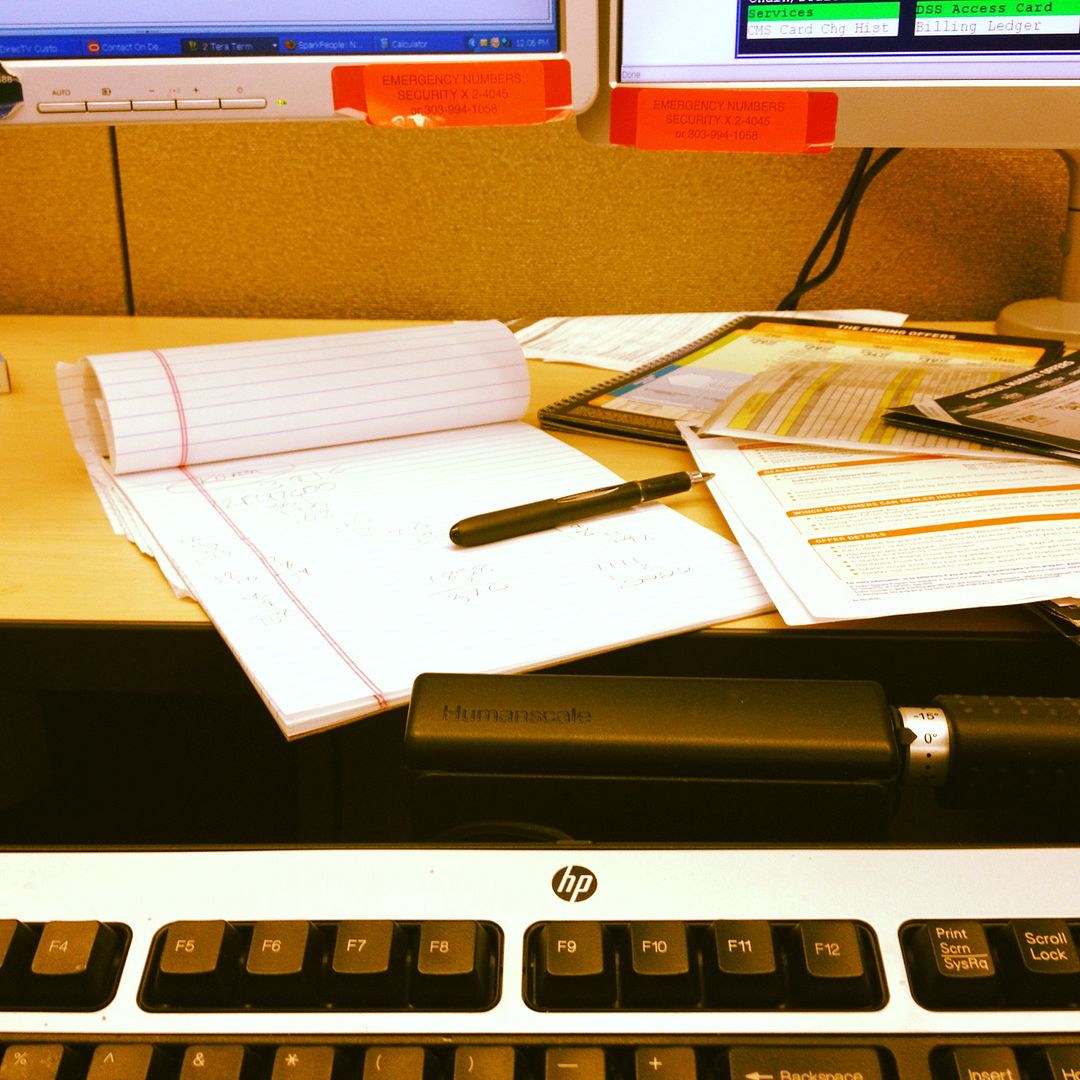 Instead of eating a freezer meal like I usually do, I went ahead and splurged on some sushi from Sunflower Market. Celebratory sushi seems to be a common theme with me on last days of work since I hit up a wonderful sushi buffet on my last day at the bank. This was a nice combo meal and only $8, plus the California Rolls were made with brown rice so that was an added bonus. This was surprisingly delish for supermarket sushi!
While at Sunflower I saw that chocolate covered raisins from the bulk bins were on sale for only $1.99/lb. Seeing that chocolate covered raisins are one of my favorite candies out there I couldn't pass up on a deal like that, that would just be dumb of me. I bought two pounds which I promptly divided out into individual baggies once I got home. I got 14 bags out of two pounds which is a great day plus wonderful portion control for me!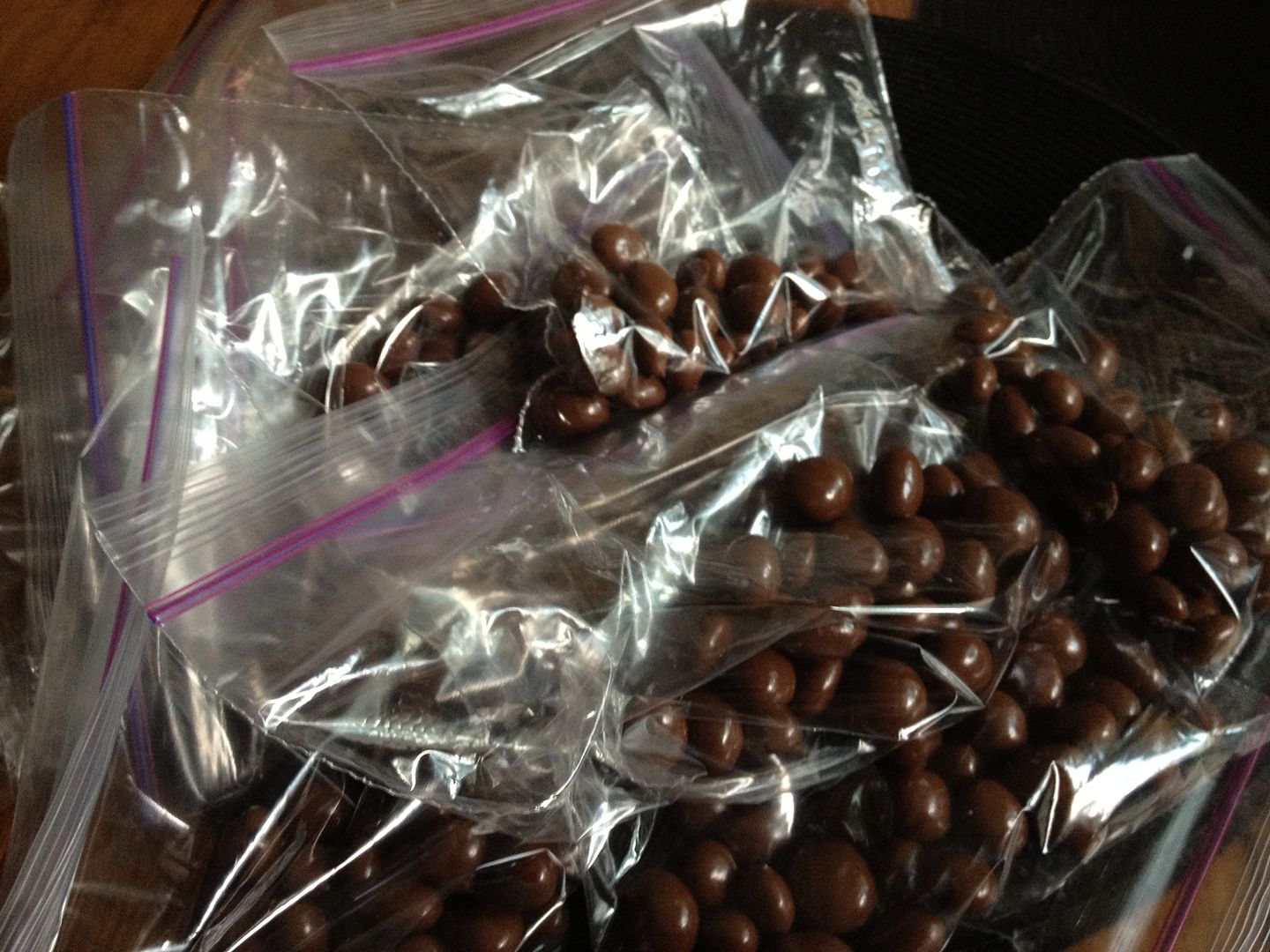 And so my last day at work passed. Everything was normal and when I went to the security desk to hand in my badge I explained how it was my last day. The security guy then told me that was a shame because he would "miss my face". Excuse me? I've never even talked to this dude and he was going to miss my face? Good thing I was getting out of there before we definitely don't want a borderline stalker situation like a security guard in Charlotte (another story for another time). Let's just say security guards really dig me, it's quite odd.
I said my goodbyes to those who I actually enjoyed working with, exchanged contact info and such and was on my way. I wasn't sad or resentful about the experience, I truly felt as if another day had passed and I was done for the week. I had $9 in Sports Authority rewards cash back to spend by Saturday so I made a trip after work to see what I could spend it on.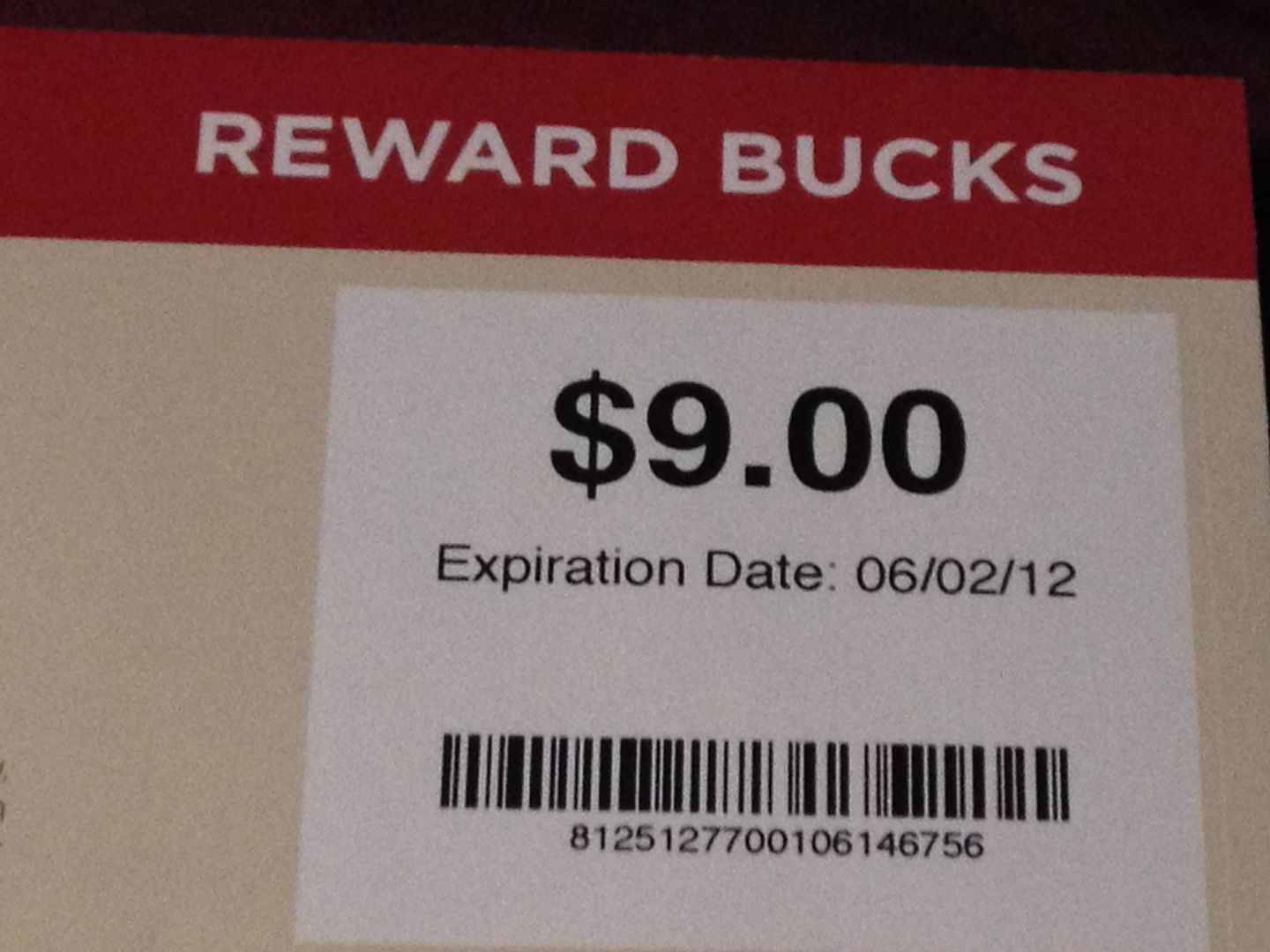 I really wasn't looking for anything specific since I really don't "need" anything. But when I laid my eyes on Alpine Design Convertible Skirt Dress, I knew it must be mine. Like right that second.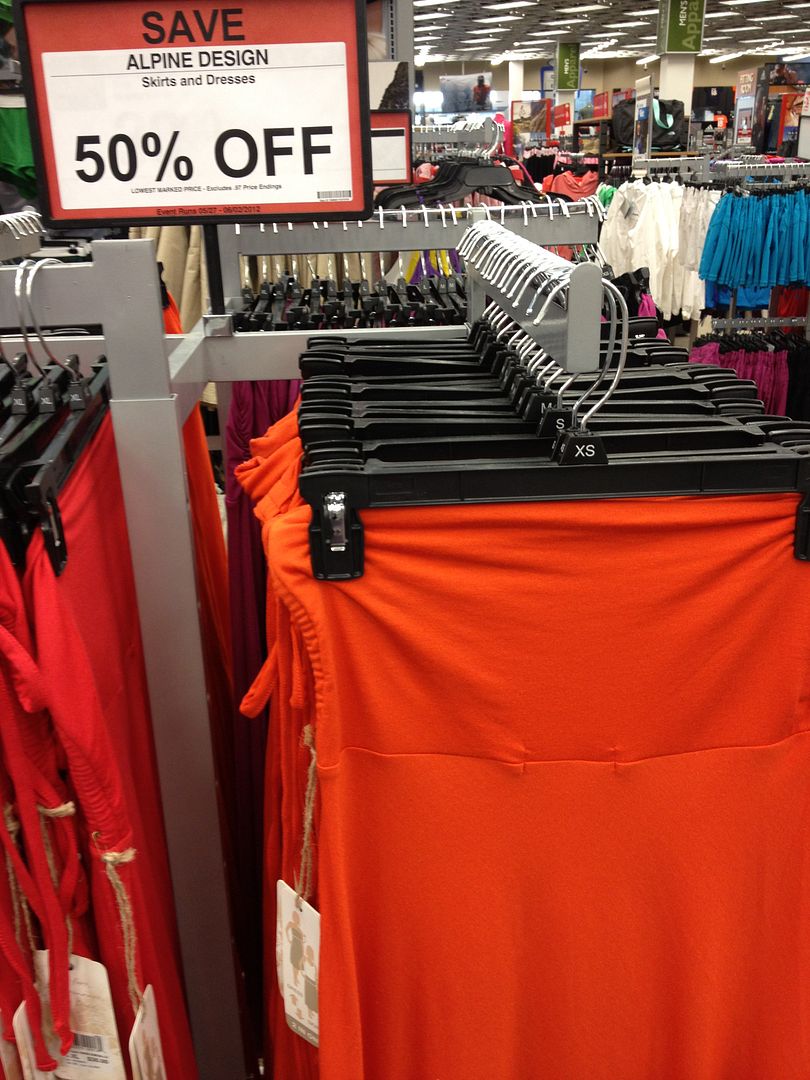 Not only is it versatile and completely comfortable but it's currently 50% off (until Saturday night) making it only $15!! I tried on a black one and loved it so much I grabbed a red one but stopped myself there. Well, that is until I got back home and fell in love with the red just as much as the black dress.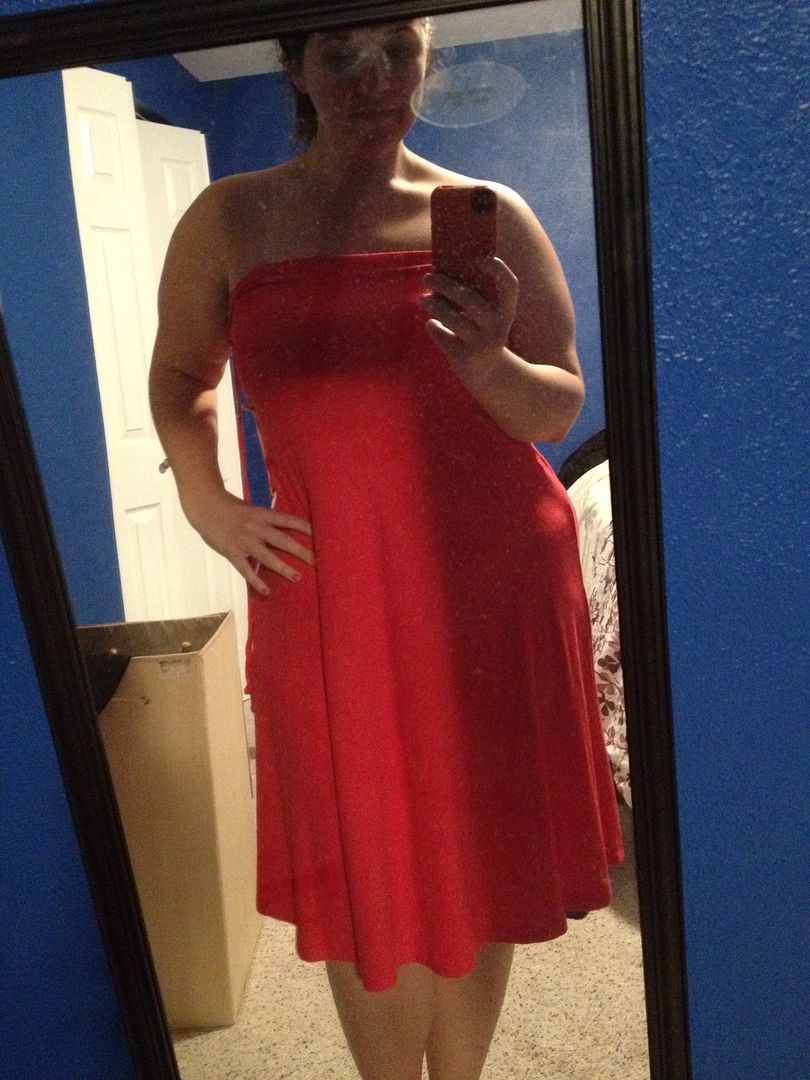 Yep, I will be making yet another trip to Sports Authority today! I think a blue dress would be perfect, you know, to match my blue Tobias Funke walls.
No happy hours or celebrations were on hand Friday night, just cleaning, relaxing and packing for Florida. At least one thing that was exciting was that I had a hot date with this little man and a glass of red. You really can't go wrong with either one!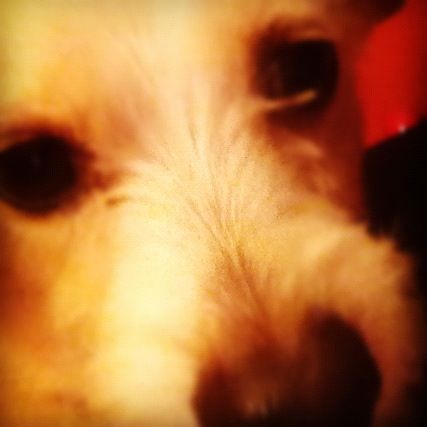 And even though I didn't get to celebrate National Donut Day, I got to wear my donut shirt with pride
Looks cute, less calories!
Does your workplace do anything when it's someone's last day?