On Friday I decided to go out for some warm and hearty pho. I went to Pho Saigon, my favorite place to for pho and there was a line out the door already at 11:40am. I didn't think anything of it since they have limited tables and usually turn them around pretty quickly. The host asked if there was anyone waiting for a table for one or two and I raised my head and he sat me…….right in front of the door and line of people.
Not only was the cold draft hitting me uncomfortable but so was about eight or nine people right in my face about to watch me chow down. I tried the shake away the uncomfortable feeling it left me, re-assuring myself that they had better things to do than watch me but I just couldn't escape the thought. I love Pho Saigon because you can get a small bowl of pho for $6 and while the menu size says small, it's anything but. I've always been completely satisfied because even the small portion is enough to hold me over for a while. I also love that they are pretty quick when it comes to getting the food out and my bowl of pho was ready within minutes. I doctored it up with my standard add ins-bean sprouts, basil, jalapeno, lime and Sriracha.
All was right in the world……except for the group of people right in front of me watching me eat. Was I being narcissistic? Possibly.  Was this fear of them watching me eat due to the body image of myself? Definitely. I've been overweight a huge portion of my life and while I like, no wait, LOVE being the center of attention (although I say I dislike it), I'm weird about people watching me. When I know people are actively watching what I'm doing and the moves I take, I get weirded out and that's where my anxiety hits. I start to get nervous, heart beats a little faster and I lose coordination because I'm too fixated on the people supposedly fixated on me.
Here I am eating one of the unsexiest foods (second place to the gyro but not I'm having second thoughts about who should really be in first place) and I keep feeling stares upon me. To eat pho you gotta work it between the chopsticks and spoon, sipping and slurping all the while getting the noodles and meat in your mouth without looking like a complete slob. I took a few sips and was so annoyed about the table of choice and audience that I ended up getting the pho to go. I was actually in a world of pissed off since I never go out for lunch during the work week. I eat lunch at my desk while working then dedicate my lunch breaks to walking. I pretty much eat the same thing every day so going out is a big deal for me and all I wanted to do was sit down, enjoy a nice meal then go back to work. They packed the pho to go in two parts (thank god, soggy noodles are the worst) and I left right away. I had a half hour to kill and didn't want to go back to the office and eat pho without having a big bowl, chopsticks and spoon. Not even the gorgeous view of the Rockies were cheering me up (and this view always soothes my soul).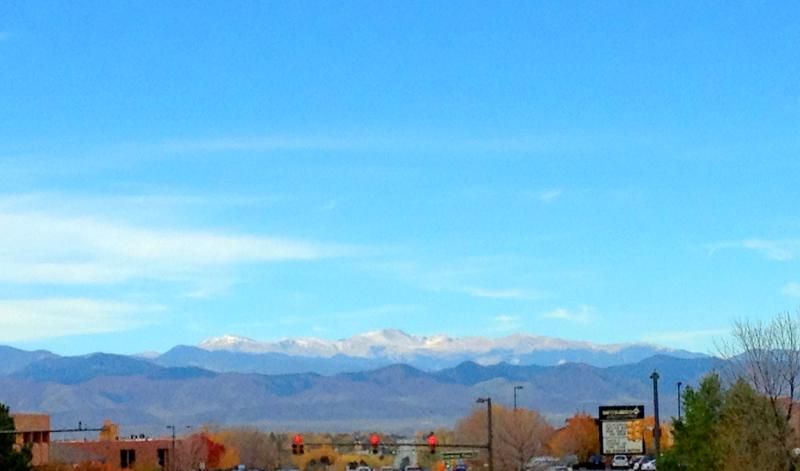 Sprouts is right down the road so I went in there to grab something and once I saw their variety of sushi game was on! For supermarket sushi Sprouts actually has some decent stuff and it's always tasted fresh to me plus you all know that if there is an opportunity to eat sushi that I will jump on it! While I was looking for something warm and hearty, I ended up with something cold and raw-go figure. When I was ready to check out there were only two lines open and then another one opened up. A couple got there first and when they saw me they told me that I could go in front of them since I only had one item but then I looked at their cart and saw they only had two so I told them it was ok and they could go ahead. They insisted I go ahead of them (perhaps they could read the frustration on my face from the pho experience) and I thanked them then continued to have diarrhea of the mouth and sputter out details about the experience at Pho Saigon. Why do I do this??! Sometimes I think I just have so much enthusiasm locked up in my body that I just have to get it out, even if that means I look like a crazy woman blabbering to strangers in the supermarket. I got the Rainbow Roll and it was just what I needed at that point, even if my original plan of attack was going for something completely different.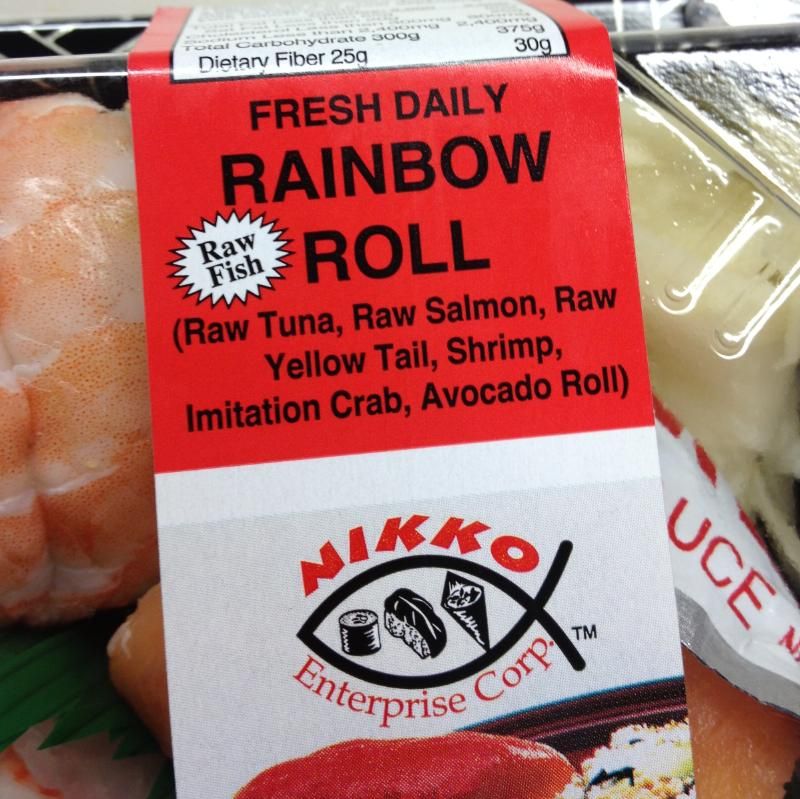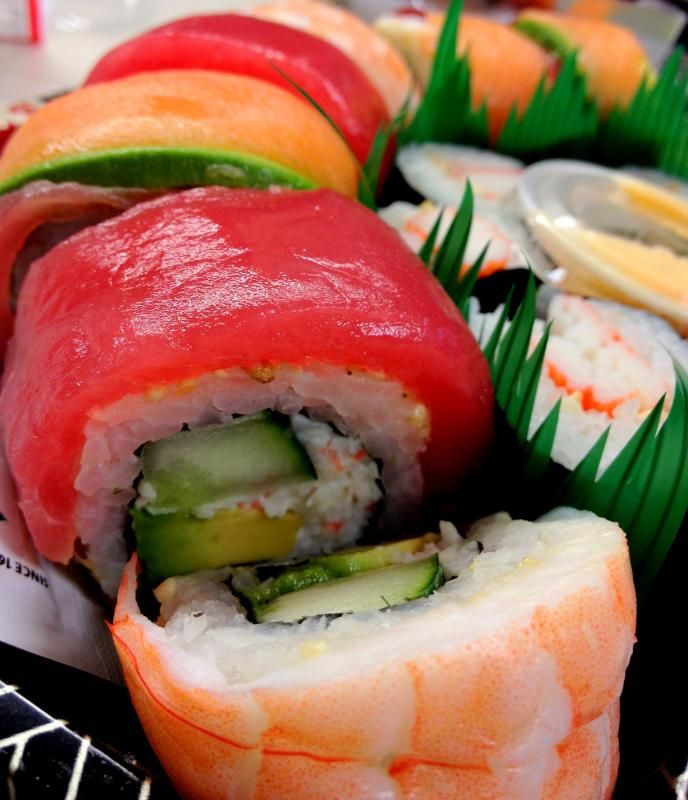 And just like Sushi Fest a couple years back, I double dipped and went for sushi again later than night with the bf. I wanted to stay in and make something that night it was Friday. By the end of the work week I'm usually burnt out and like to spend my Friday night lounging and relaxing but he had a coupon (can I say how much I love that he uses coupons??) for Rice Bistro. Lynne and I visited Rice Bistro before and didn't have the most stellar experience so I really wasn't expecting it to be that great this time around. And I was wrong—this time around the experience was completely different and pleasant. We had a personable, attentive waiter and all the food we ordered was top notch. We started off with the calamari appetizer which was crispy and drizzled with a sweet chile sauce then we had the Grand Canyon sushi roll with salmon, jalapeno, cilantro and topped with spicy tuna. The roll was good but I was expecting a lot more flavor to pop out instead of it being as mellow as it was.
The experience at Rice Bistro definitely evened out the bad experience I had at lunch. But still, the whole lunch experience just rubbed me the wrong way. Perhaps I should just stick to my lunch time walks instead of chancing it and going out to eat?