This weekend was all about mountains and Mexican food, two seemingly separate ideas that seemed to go together perfectly in my mind. Before taking on some mountains, I went to REI Friday night for their huge sale. I went a little buckwild by getting not only a hat but two pairs of socks. I know, you're jealous of me…..go on.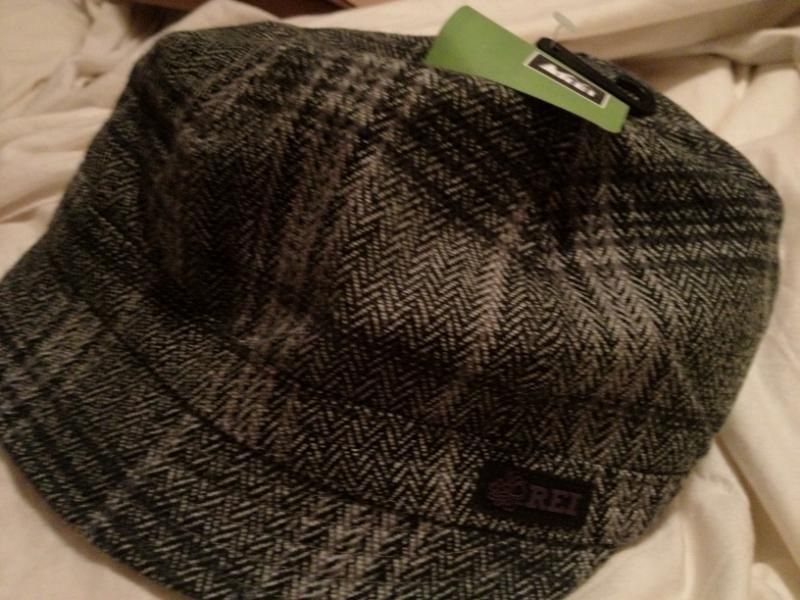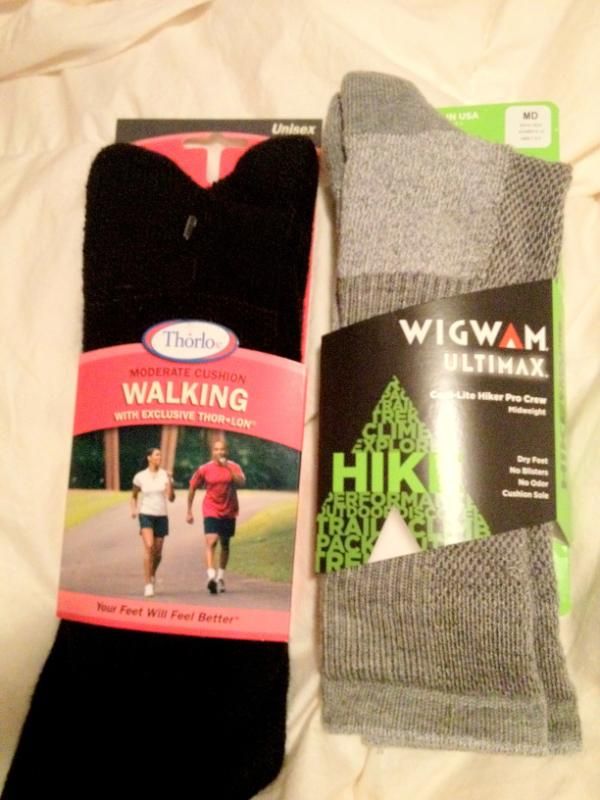 But also I needed to get over there because my cousin's wedding is coming up and they are registered at REI, which is one of the coolest things I've heard. I'm so over going to Target or Bed, Bath and Beyond and want to actually have a little fun when buying a wedding gift. They are huge outdoor people so this is the perfect place for them (their first date was hiking Mount Kilimanjaro) and it was fun to see the items on their registry.
I put my new socks to the test Saturday morning at Lookout Mountain. I haven't been hiking in awhile and by that, I mean I really can't tell you the last time I went hiking (and I'm too lazy to do a search through my blog). Since I tend to go to the same spots to hike, I wanted to try something new that would challenge me a bit so Lookout Mountain it was (not to be confused with the other Lookout Mountain in Chattanooga).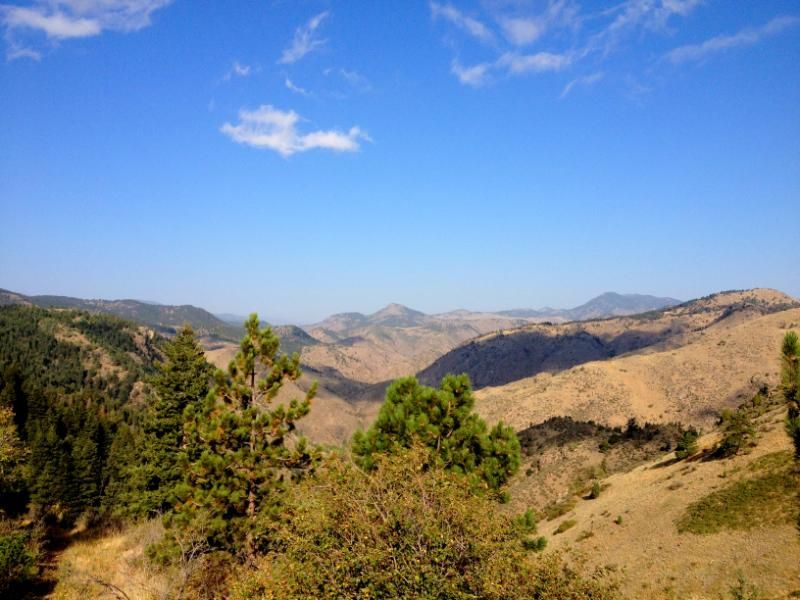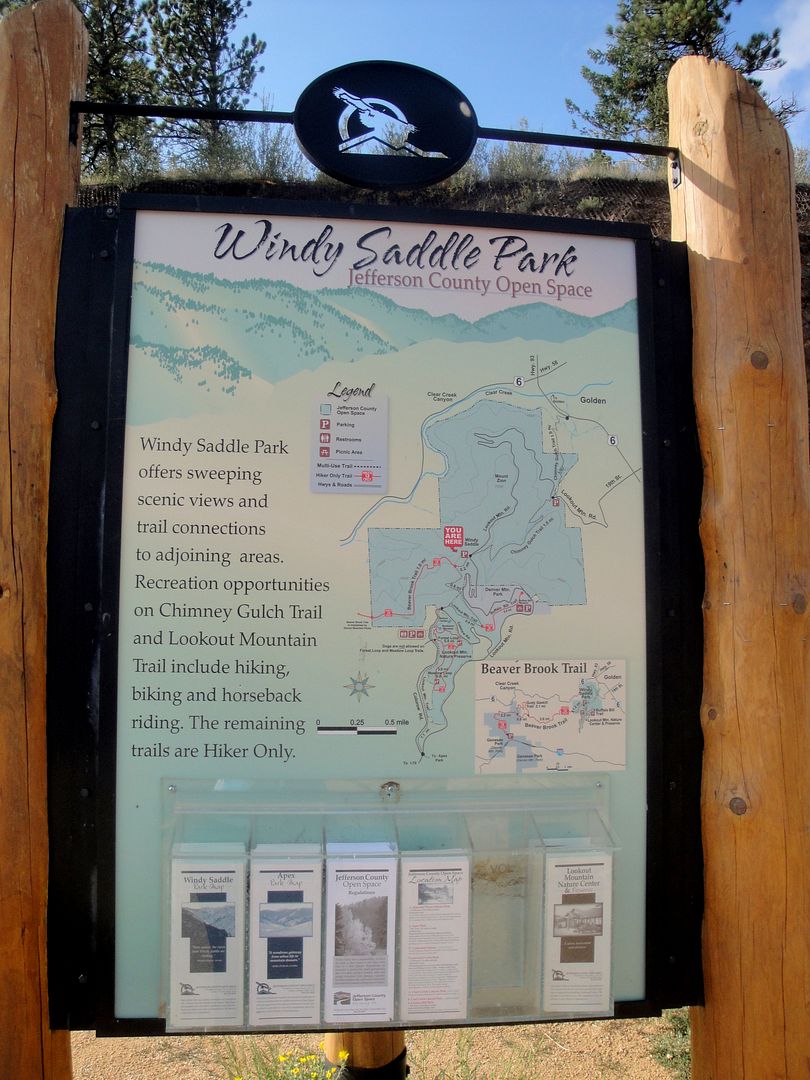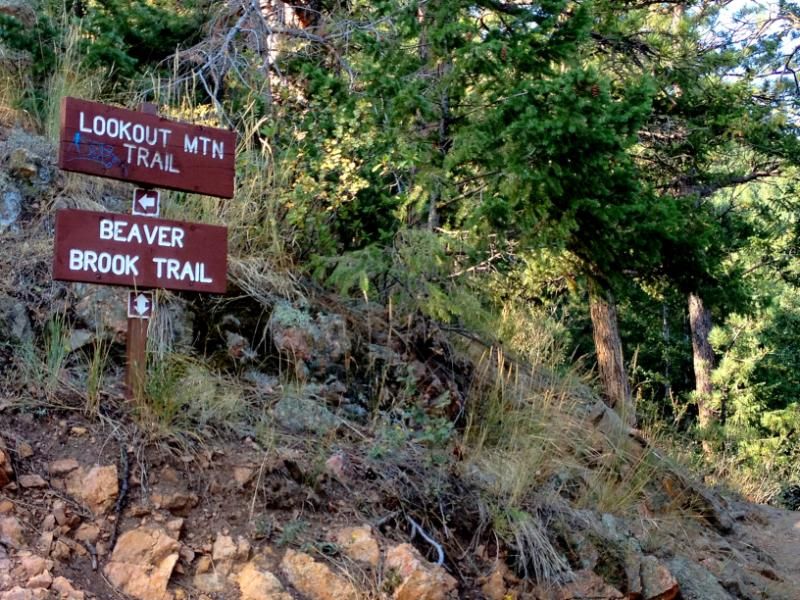 Alright, there was no one there which was a little creepy yet refreshing. Actually I lie, there were other people there but they were all cyclists…..going up the hill….clearly they had some kind of mental condition to have the desire to do that. The cyclising up a mountain and mountain biking intrigue me because it just seems like a painful, tough process. I'm curious when the lightbulb goes off in their head that they would like to challenge themselves to cycle up a hill and what it's actually like. But until then…….let's get back to the hiking. It was serene, desolate and quite peaceful. I started out on Lookout Mountain Trail, which gave me a run for my money from the get go. It was all uphill and not so gradual so my heart got racing within a matter of minutes. I t was challenging for me and had to stop a few times in the beginning just to catch my breath. One of the things I love about hiking solo is that I can stop whenever I want and not feel guilty about it. I feel like everyone I go hiking with has no issues with going up a hill and that they never have to stop or take a break so often I feel like a burden. Then when I mention I'm going hiking to someone and they suggest we go together I have to give them the whole speech about how I feel like I'm holding people back and it gets awkward. Instead, I don't tell anyone yet check in so I don't get all 127 hours'ed out (which I finally got around to watch the other week, cut his own arm off? Kudos man, I wouldn't make it and would have most likely died there).
Um, yeah, so hiking. I was glad I wore layers because it was a bit nippy while hiking. When I parked my car it said around 57 degrees which is much welcomed since it's still summer and I'm ready for fall to be here so I can wear long sleeves, drink pumpkin lattes and make soup every week.
I hiked on Lookout Mountain Trail for 30 minutes then saw a sign for Chimney Gulch, the original trail I wanted to go on but couldn't find at first.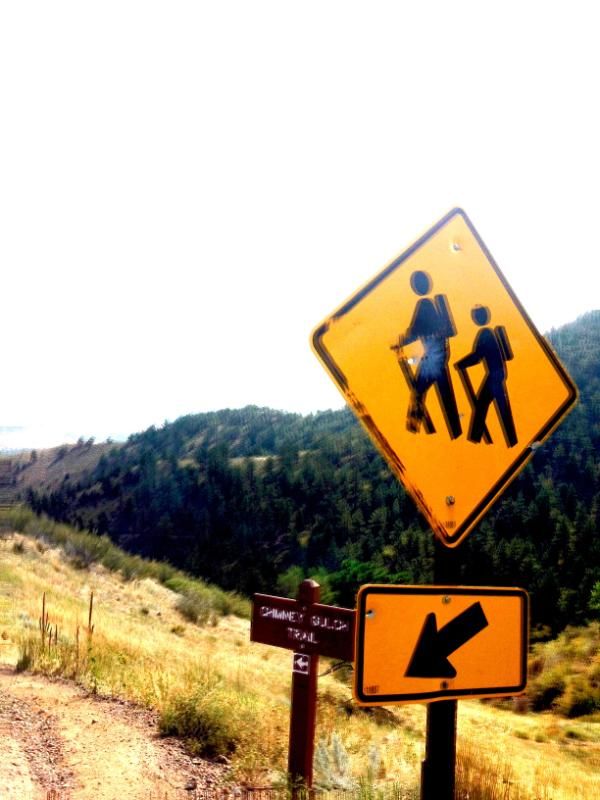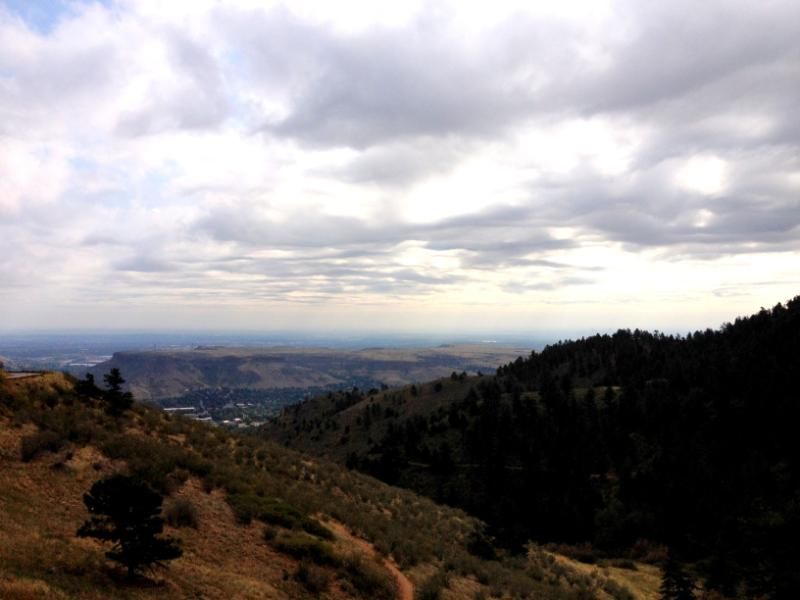 This trail was wonderful and a 180 from Lookout Mountain Trail. It was less rocky and definitely less shaded. They were only a few tree covered spots and for that I was happy I brought my SPF. The mountain bikers were aplenty on this trail thanks to the abundant number of switchbacks on the trail. At first I was all happy because I was going down the mountain and my quads were thankful for that. There were practically no other hikers and all the mountain bikers gave advance notice before making their way down so I could hop out of the way easily.
I walked across this bridge which had a tropical feel to it and even more so when I heard a bird squawking. The bird sounded like it should have been in Jurassic Park because I thought it was either mating or getting killed so I walked as fast as I could on it.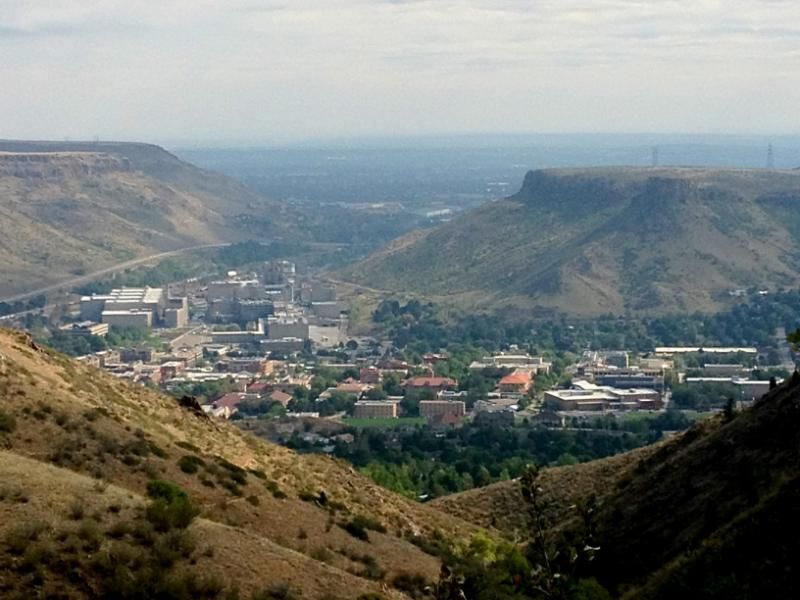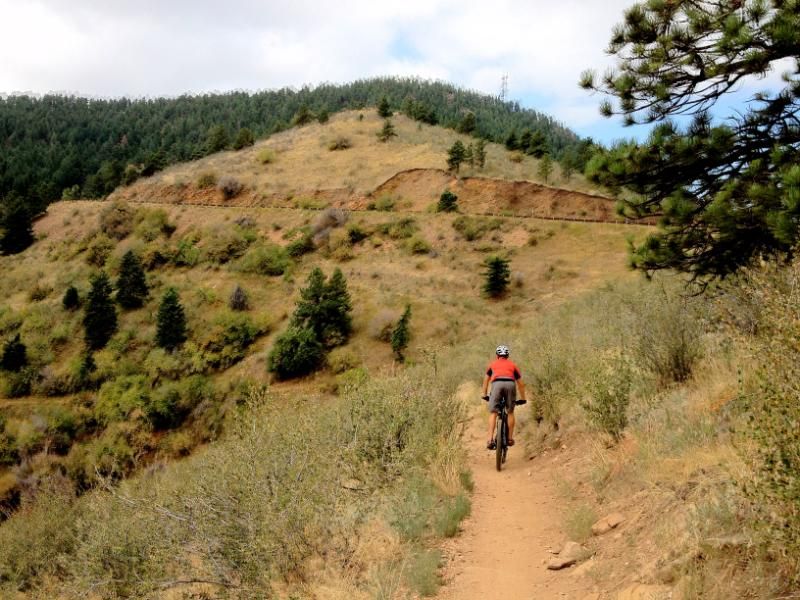 I stopped about a mile down and took a breather, hydrated and enjoyed the views. Chimney Gulch offers a great view of downtown Golden and even though there were a few clouds out, I could see Denver in the distance.
As many issues as Runkeeper and Map My Run have been giving me lately, I still used Map My Run to track my workout. Who knows if this time was accurate or not? I'm so frustrated with these programs that I'm seriously considering buying a Garmin just to wear on my walks since I hear they're the best.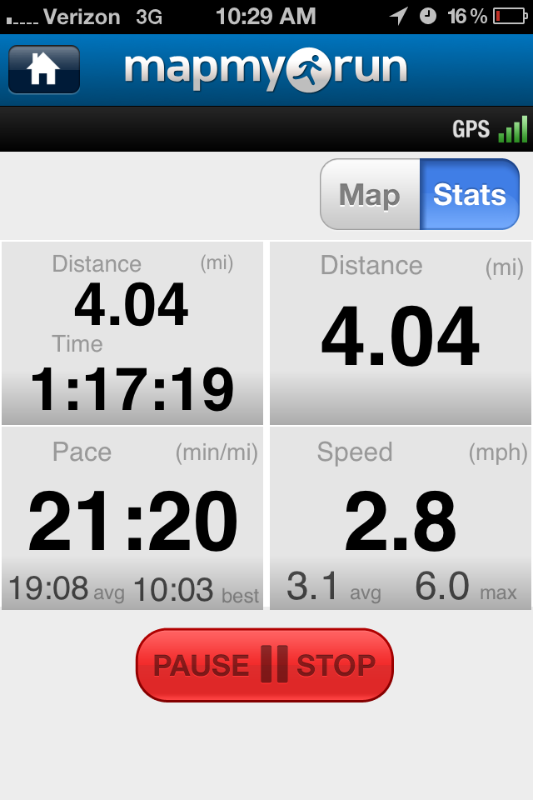 When I got back to my car, I remembered an app on my phone that I rarely use—Peak. ar. This app was free and all you do is go to it, point at the mountains and it shows you the mountains and elevation, pretty cool huh?
Then I made the mistake of getting food right after my hike. I was famished thanks to a small lunch and remembered a Living Social deal at Mezcal for $10 worth of take out or delivery. I ordered online which is an absolutely fantastic perk that they has going on for them (I'm a social person but if I don't have to talk on the phone then I'm a happy girl). It took me maybe two minutes to complete the order and bam, got a confirmation email saying it would be ready in 30 minutes. That seemed a little steep for a combination meal but no worries, I would go in early just in case. I got there and there was a good amount of people there for lunch time on Saturday afternoon. I went to the bar, let them know I was there to pickup and the food was already there, so suck on that 30 minutes! I went home and was ready to dive into my food. I got the combination plate with one chile relleno, enchilada and tamale and when I opened up the box, felt like a dark cloud was set over me.
All three items were in the box however they were swimming in what seemed to be dark, flavorless, enchilada sauce. Why they put sauce ON TOP of the items for a to go order absolutely baffles me and even though I was disappointed, I was more hungry that anything so I dug in, hoping to be wowed by the food. And I wasn't. All three items (and the sauce it was residing in) was flavorless and kind of tasted all the same even though the tamale was pork and enchilada, chicken. But still, the main factor was the sauce, why was it swimming in a bland sauce? Why didn't they put it on the side? Thankfully I didn't pay full price for the meal but it was a fail of a meal if I've ever had one.
The Mexican gods redeemed themselves though Saturday night at Garcia's. I went out with the boy and he surprised me by taking me here. I didn't tell him about the whole Mezcal fiasco before so when he pulled in there I mentioned how I had Mexican food earlier but was in the mood for it again. And honestly, I would have eaten anything at that point since I was so hungry.
And eat we did, we chowed down big time. We started out with chips, salsa and queso dip which was damn good. It was all ooey, gooey melted and tasted like it was made with cream cheese which made it even richer and more delicious. I got the grilled fish tacos with a fresh mango salad, rice and beans and even though they only give you two tacos, it was more than enough food. The fish was perfectly seasoned and grilled and the mango salsa was fresh.
It's just a shame I forgot to take a picture of the mint chocolate mini chimichangas we had for dessert……they were heavenly! Redemption, Garcia's, redemption! The next time I go hiking, I believe some other ethnic flair is in order.