Yep, that about sums up things around these parts as of late.
Oh yeah, BAU =business as usual. I guess you could also throw MIA into the acronym mix because that could explain my presence (or lack thereof) as of late.
I've just been working, going to the gym, having fun and everything in between, in
short, life is good. I'm sure you all are sick of me saying how happy I am as of late but I can't help it. I guess when you feel like you've hit rock bottom in different aspects of your life, once you rise above it you can then see how unhappy you were. I've done a lot of self reflecting on that and instead of being angry at the way things didn't work out for five years of my life in Charlotte, I can appreciate the experience. It allows mw to appreciate every day I have here in regards to work, personal life, health, etc.
There's nothing new going on with the current job except I've been there for two months now—when did that happen? It's definitely more of a job than a career for me but I heard some good news regarding a job with a bank that I applied for. It's for a position within their syndications and participations group (I won't give you all the headache of what that means exactly) along similar lines to the job I did with my former employer for four years. Everything that's stated on the job
description I know to a T and I know I can rock this position!
Apparently they think so as well since they called me yesterday to set
up a phone interview on the 24th so the wheels are in motion! Plus it's a full time job with benefits and dare I say, 401K? Holla! I'm trying not to get too excited about it because I hate being let down. If I do get the new job I only hope that they have desks
like the ones at my current job, which you can power up and down so if you feel like
standing you can stand and work.
I went to Colorado Springs for Easter but before I did, I made a dish
for my roommates Easter dinner celebration on Saturday night. I made a
side dish I made last Easter-Roasted beets with feta and scallions. I
haven't touched beets since then so thought a year was enough time to
pass from hanging out with my red friend.
It's funny how I erased all memories about what a mess beets can be , you know creating beet hands and all!


Tossed beets with extra virgin olive oil, salt and pepper then roasted
for 40 minutes


Garnished with feta and scallions


You would think that this would be a single portion but oh no, it's
the entire batch of beets. The recipe I used said 4 beets but forgot
that I doubled that last year when it was just me so I would have
leftovers. However because I like to confuse myself, only did a single
portion this year for four people-doh!
But on a brighter note, cookie decorating turned out a success and
I've been eating cookies for breakfast all week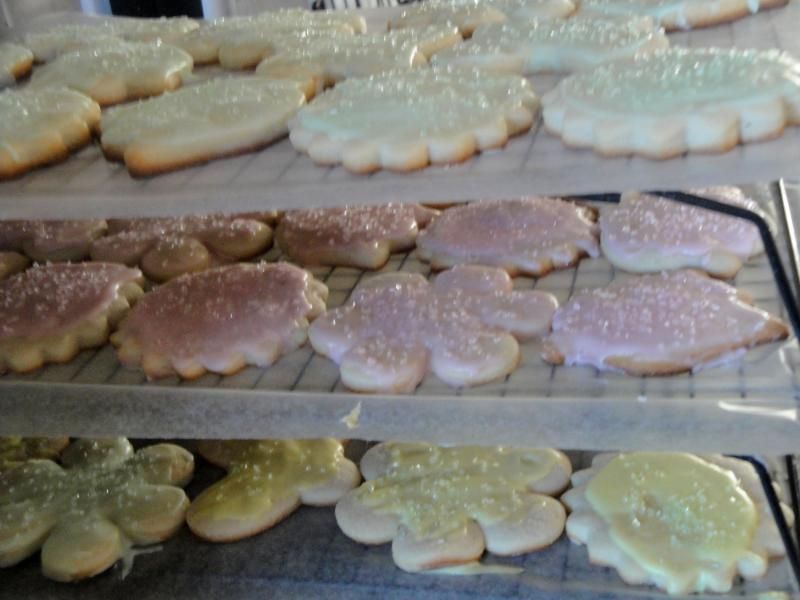 And as much as I love to cook, sometimes it's nice to not worry about what is going to be the next menu item to make.
We went to the Army base for Easter brunch and while I didn't have
high expectations for it, the grub was actually decent. Plus they had
Bloody Mary's for $3 so that didn't hurt either!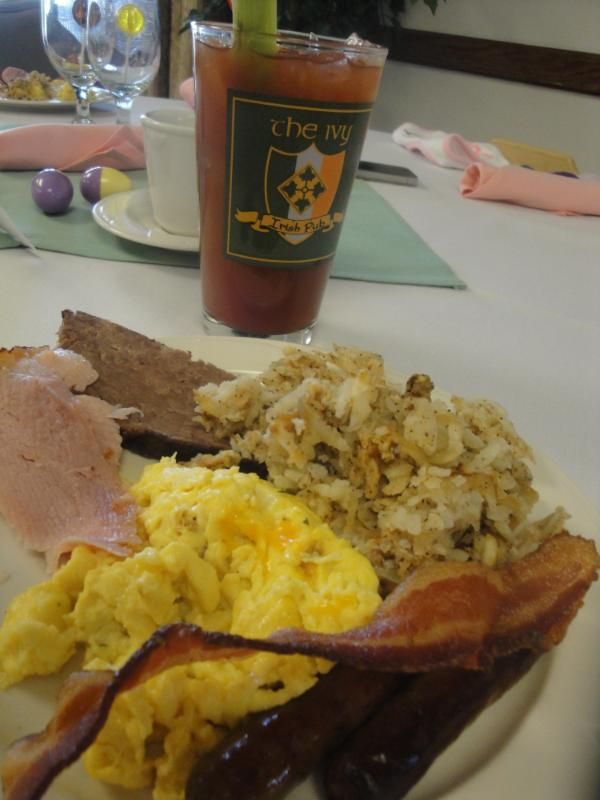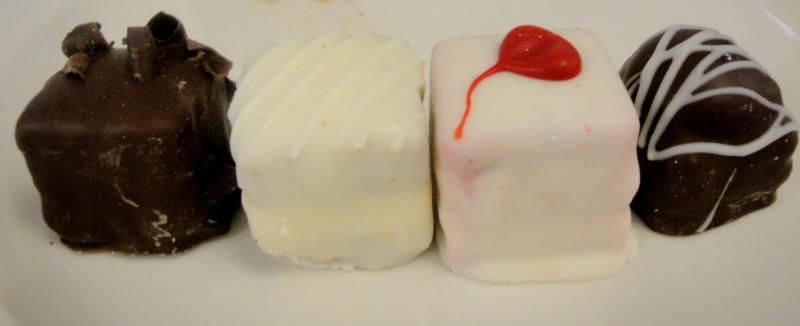 Plus, the Easter bunny even stopped by an hooked me up!
So maybe getting Godiva truffes and Poprocks aren't a regular thing in my life but I would like it to be very, very much!