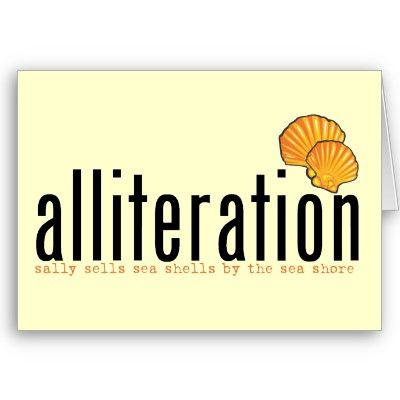 Ah, alliteration, how I heart thee. Does anyone else ever sing "Alliteration" to the tune of Rod Stewart's Infatuation?
*crickets crickets* Probably not. Not only do I dislike Rod Stewart but I have no clue why I sing Alliteration to the tune of the chorus. Welcome to my life!
Anyways so hello!
This weekend was full of fabulous fun (hi, alliteration, it's nice to see you again, it's been so long) all thanks to the Blend Retreat going on in Boulder. I've never been to a blogger retreat/conference before and honestly never had any desire to go since all the ones I've seen basically put you on a set schedule with speakers. Um, hello, if I'm paying and flying to go somewhere why would I want to sit in a hotel ballroom all day and listen to speakers? I want to meet other bloggers/readers, interact and explore the city that I'm in! So when I heard about Blend kicking off their first retreat in Boulder, I yawned a little and figured it would be like all the others. Not only was one of my most favorite bloggers ever, Janetha from Meals and Moves organizing the event with Lindsay and Kate, but they also had a pretty light schedule that allowed you to explore on your own instead of going from one thing to another. Plus to be honest, I want to meet bloggers who have actual jobs and do this as a hobby, not these so called megastar ones who make a living from it and think that they are holier than thou. Real people is where it's at yo!
Since we live so close to Boulder, Lynne and I decided to drive up on Saturday and Sunday respectively and hang out for the day. I was sure to pack a change of clothing since we were going hiking along with tons of water and my business cards that I ordered a while ago but never seen to use. Lincoln was a little pissed off that I was leaving for the day and he even shunned me when I was trying to say good bye to him.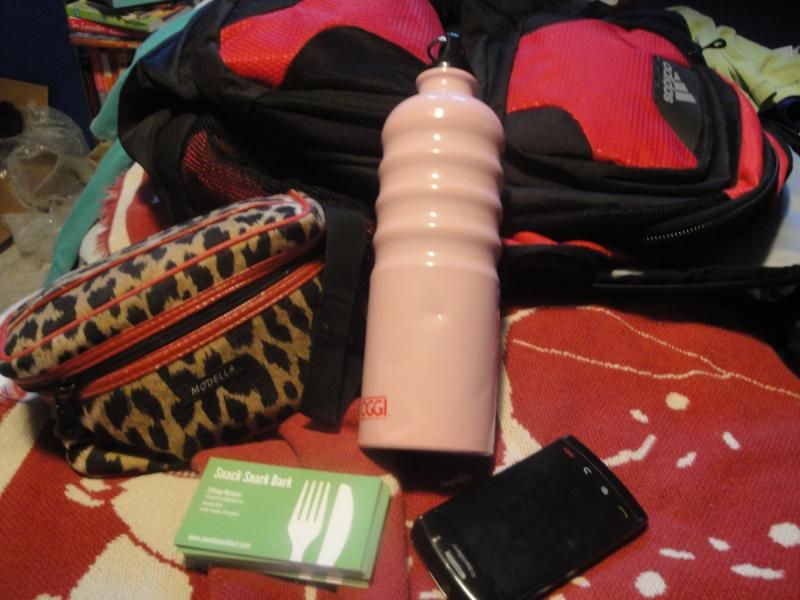 We got up to Chautauqua Park where the retreat was just in time for breakfast sponsored by Xagave. It sucked coming in the day after the retreat started because I felt like a lot of people already mingled the night before but once we found the table with Lauren, it was smooth sailing!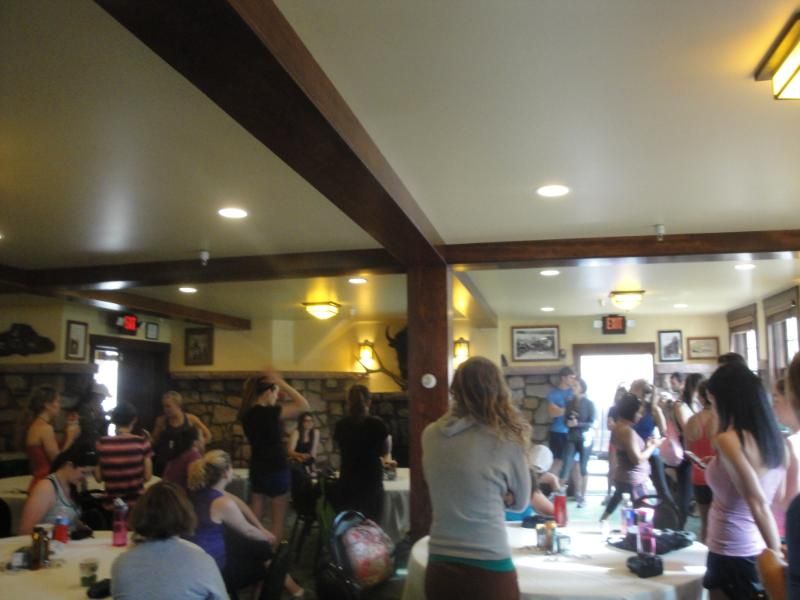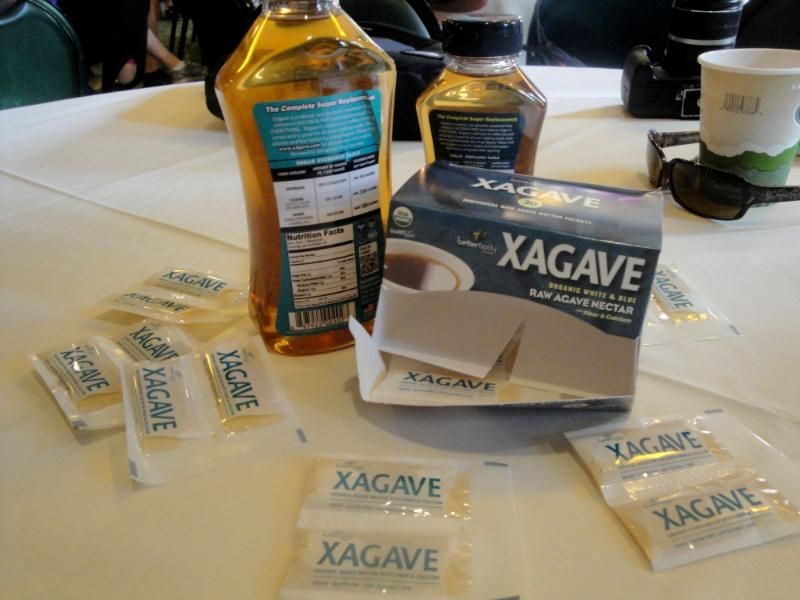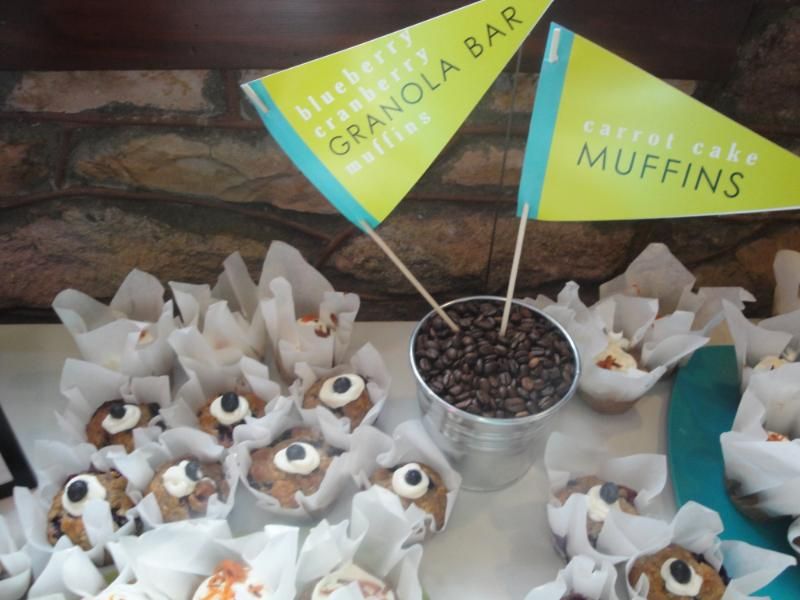 Good thing I loaded up on cupcakes, bagel and fruit because it was time to hike and I turns out I was going to need the energy. I've heard from a few people that Chautauqua is a wonderful place to go hiking however I've only stuck with the west side of Denver in my hiking explorations each weekend.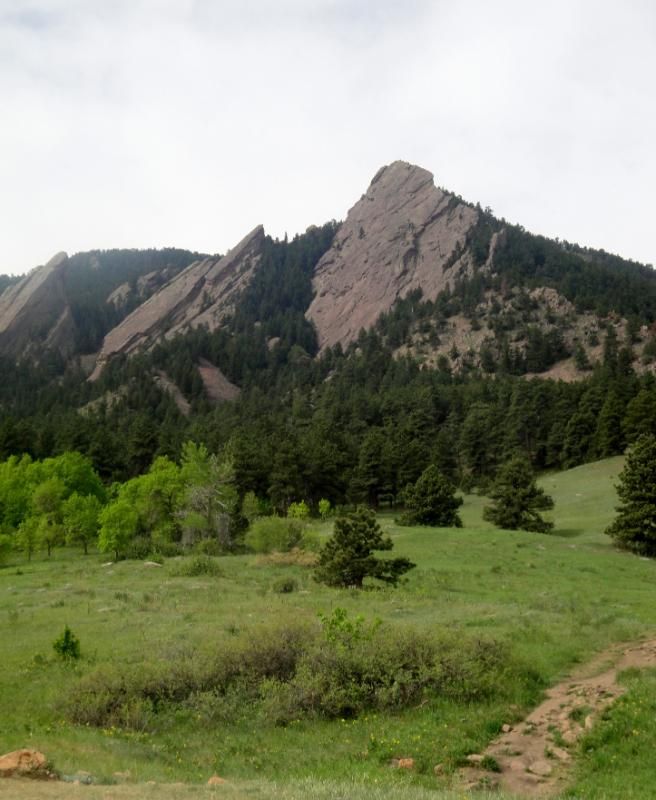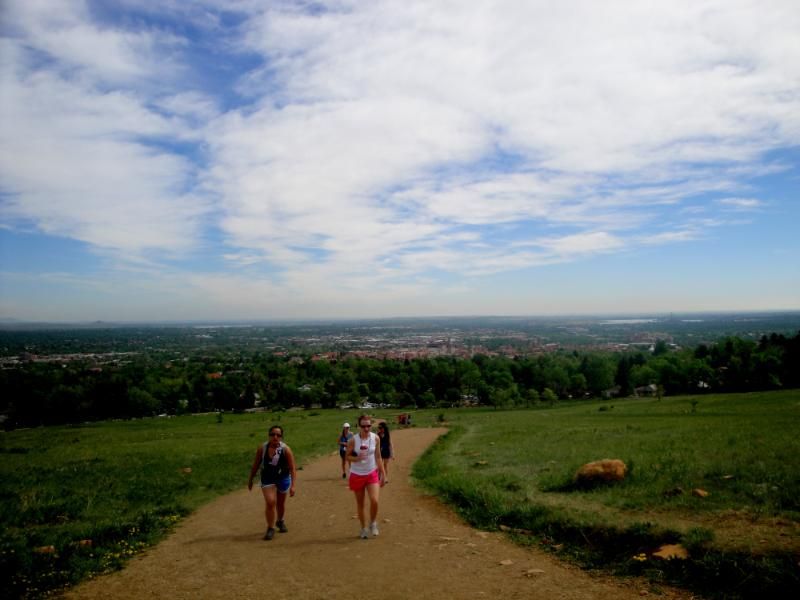 Alright, don't let the picture fool you, this was one steep of a hike. After a few minutes of walking up I had to stop off to have some water and catch my breath. The other trails that I've been on in the area have been pretty easy compared to this one and I had no clue what to expect.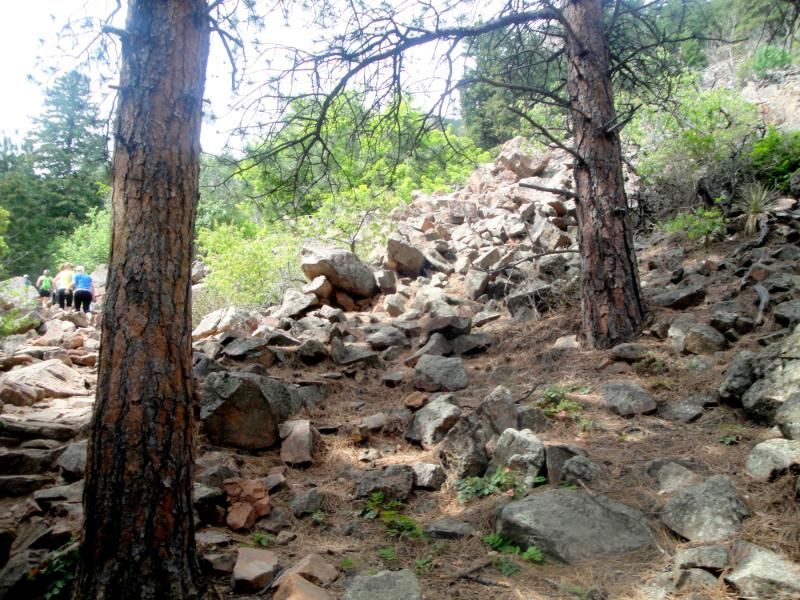 And then the rocks started to make an appearance. I will give you one hint as to who the girl was that left her hiking boots in her car and was wishing that she brought her sneaks instead. It has two thumbs and pointed my way which completely sucked since my New Balance sneakers offered no traction whatsoever. At least I was in good company and had two other Denver-ites along with me for the ride—Lynne and Heidi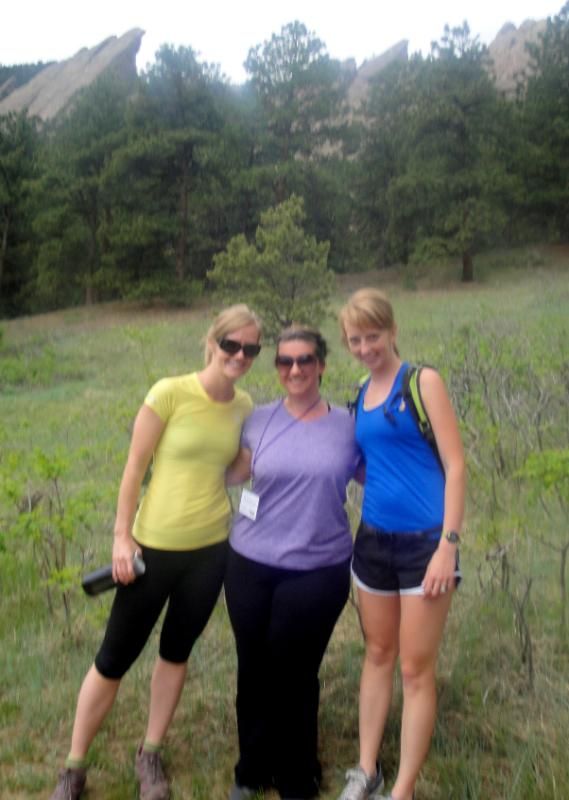 Ah, sweet smiles, how you would soon disappear. I must mention again, how I didn't know how steep and moderate the hike was going to get. If I knew the level it was, I would have definitely dropped back and gone on a different path. But a little challenge every now and then doesn't hurt right?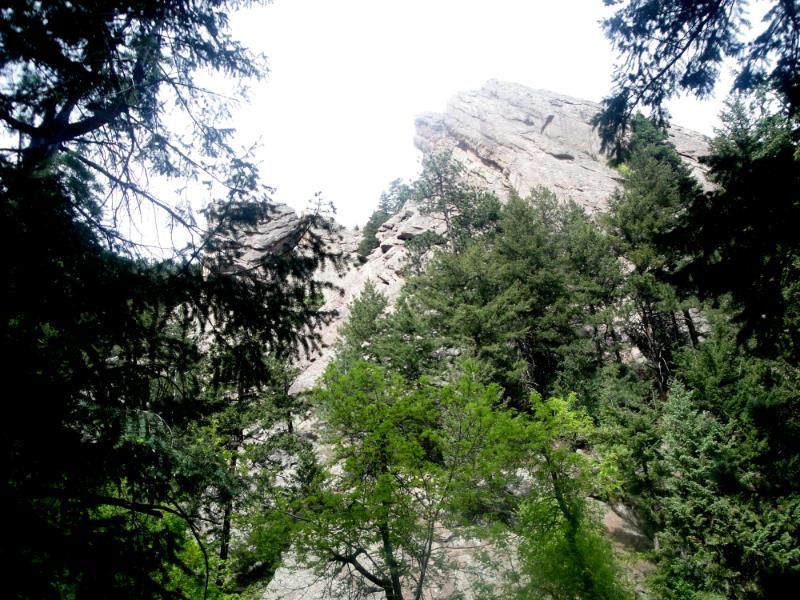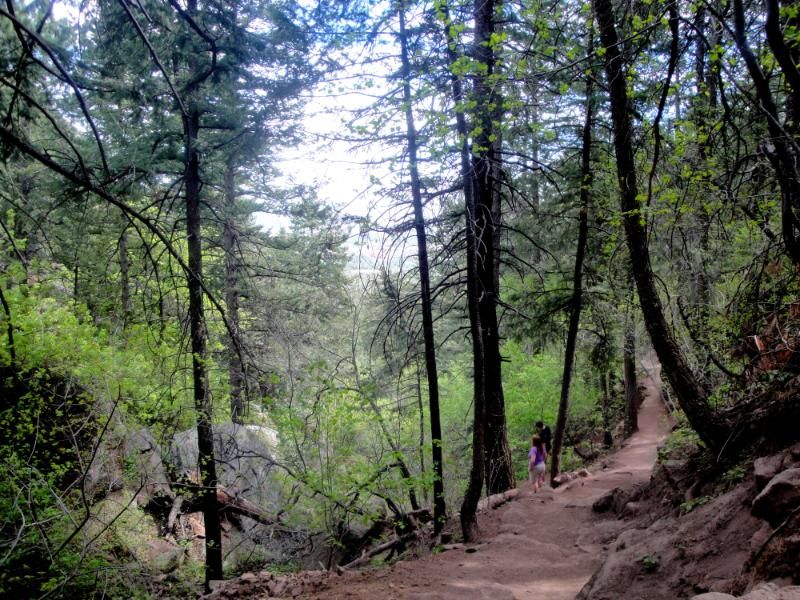 While the scenery rivals pictures that I've seen in books and magazines, my knees and body in general was not having it. The goal was to go to the Royal Arch which was about a four mile round-trip hike but there was a summit about .23 miles before the arch to stop off at if you didn't want to keep going. I stayed back while others went to the Arch and couldn't have asked for a better stopping point. It was a well shaded area surrounded by not only natural beauty……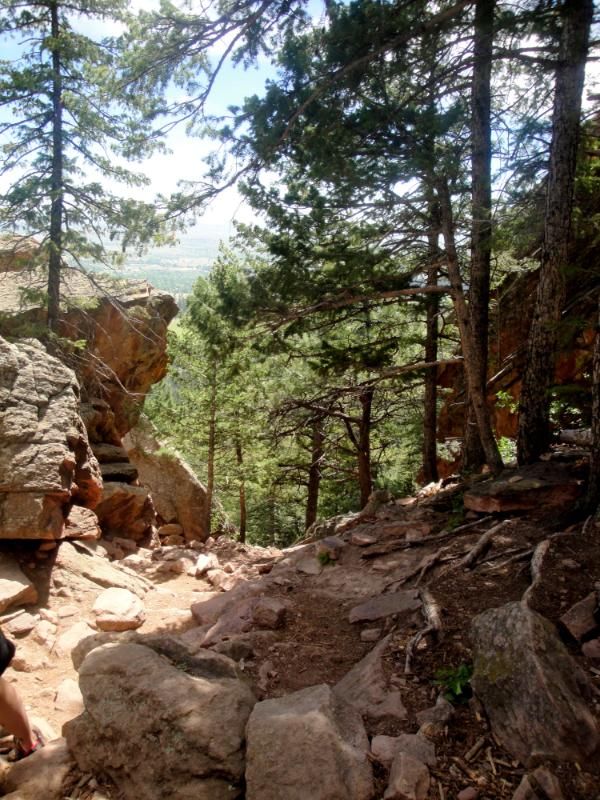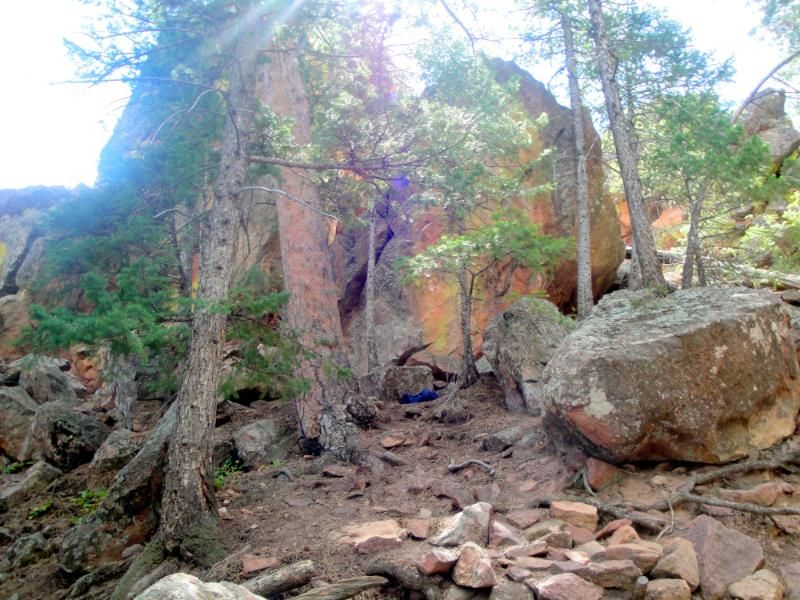 …..but also canine beauty like Bella, the Yorkie-Chihuahua we ran into!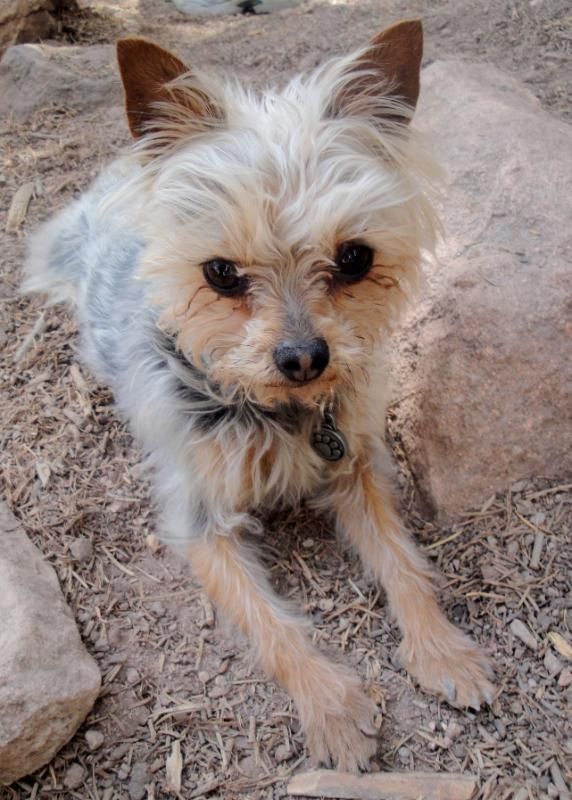 I smell a love connection in the air for miss Bella and Lincoln…..just sayin'
While at the summit I started talking with Dena and so happy I did because she turned out to be a great hiking buddy! I hike on the slow side so I hate holding others up so it was fun to not have to worry about holding someone up and be able to go at a regular pace. Plus I love meeting new people and even though there were 40+ bloggers at the retreat, it can be difficult getting to know more than just the basics of someone. We took in the sights of the trail and talked about life, blogs, our pups and travel and despite a few slips, it was the perfect ending half of the hike.
Once everyone was back from the end of the hike it was time to get our stomachs satisfied. We wanted to find a place that would be friendly to people of all dietary needs and found that Mountain Sun on Pearl Street was the perfect choice! If it looks familiar, that's because they are the sister restaurant of Vine Street Pub here in Denver (or vice versa, not sure) Mountain Sun is so friggin hippielicious that I felt like I channeled the Grateful Dead just by sitting in there for an hour.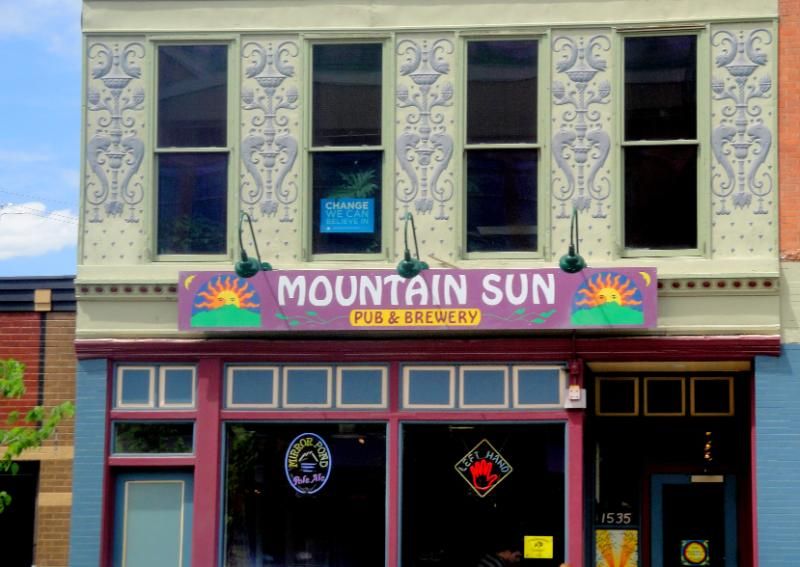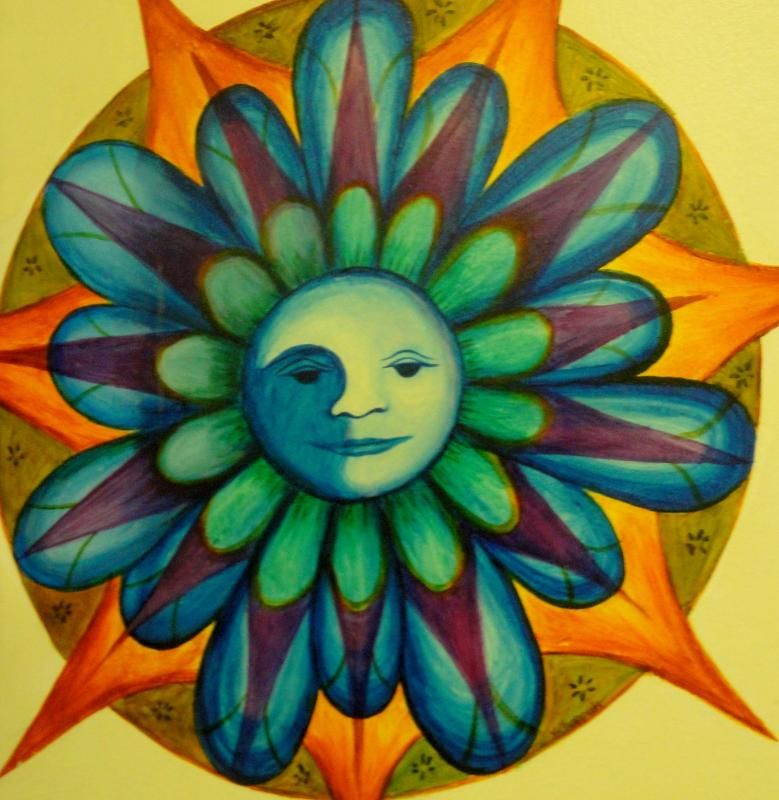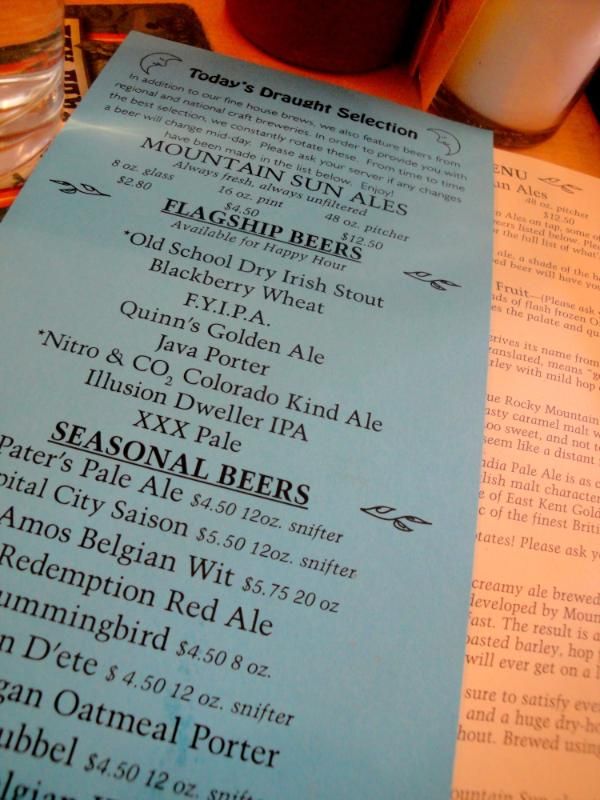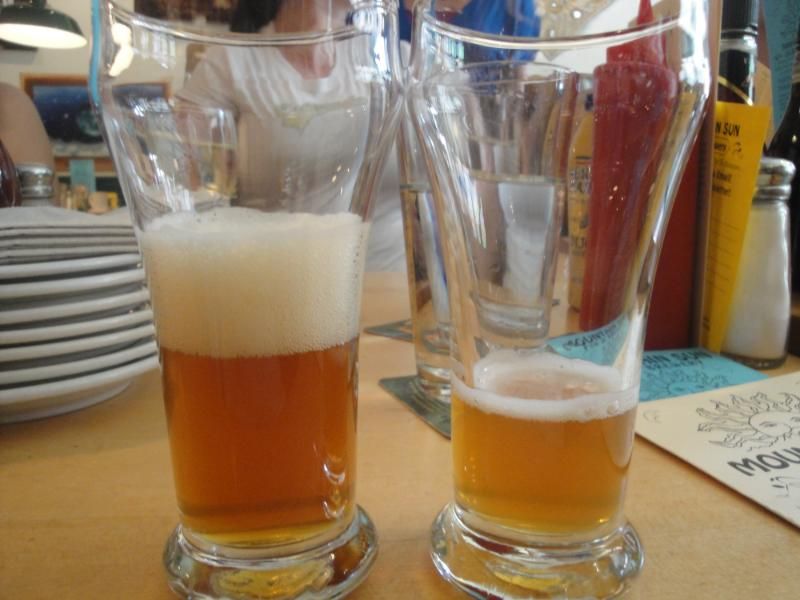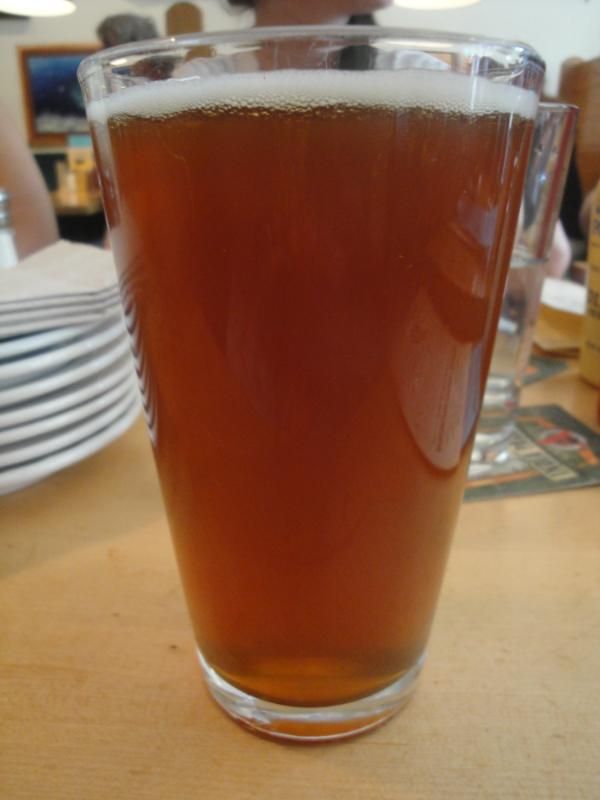 I got the FYIPA (cmon, with a name like that, how can you not order it??) which they make at Mountain Sun and soon I was in a perfect IPA-bliss. Colors aside, the other cool thing I love about Mountain Sun is that they let you sample beers until you "decide" on what beer you want. So, if you're ever looking for a place where you can explore different beers for free, Mountain Sun is the place! In lieu of it being Cinco de Mayo, I chose to celebrate via food (shocker) and ordered the Cinco de May burger.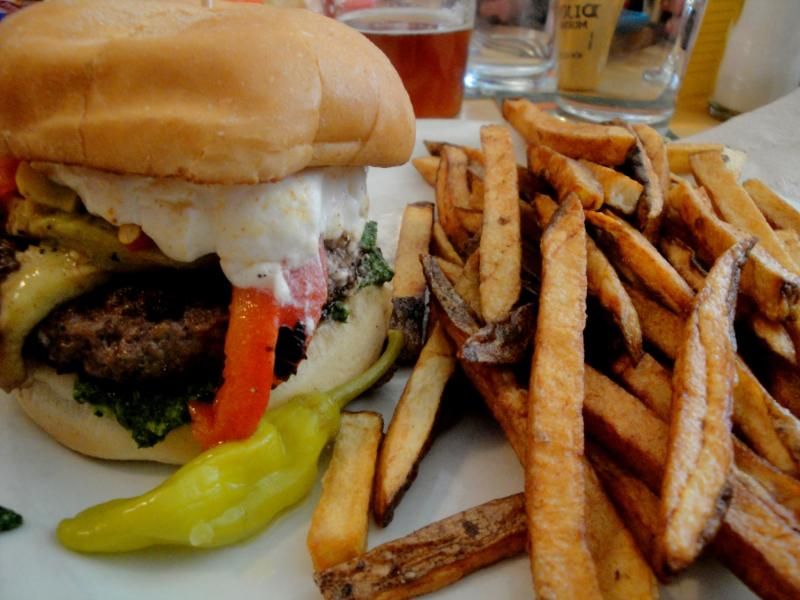 I've said it once and I'll say it again-I would die if I was lactose intolerant. Just looking at that huge, melted glob of goat cheese makes me warm and happy on the inside and makes me want to buy a goat so I can make goat cheese at home. I've had some good burgers in my time in Colorado. Some have been mouthwatering, others more meh and these hippies make a mean burger. Putting it simply-it was heaven in the form of a burger. Like anything good in life, it had a little bit of everything with a perfect balance: quality meat, cheese, PESTO (excited a little? Yes.) roasted peppers and squash. I wanted to moan at the table but didn't want to be a freak but it was definitely mouthgasm league. I love that I was a group of gals who not only like to grab a drink at 3pm but also who ordered actual meals and ate (for the most part).
And this wasn't even the end of the first day. More alliteration coming your way, be prepared!