As always, a Target trip specifically for dog food meant I left $57 later with a bag full of goodies. The one spur-of-the-moment item I was most excited about was Buffalo style pizza sauce!
Buffalo style pizza sauce you say? Why I'd never heard of it either so I was beside myself when I saw it sitting on the shelf and on sale to boot! I had a tube of Pillsbury Pizza Dough sitting in the fridge for some time now and no set meal that I had in mind. I grilled up some chicken this weekend and immediately put everything together in my head-I had the dough, sauce, chicken and prayed that I had some cheese on hand. This is where randomness took a turn for greatness!
Buffalo Chicken Pizza
Ingredients
1 tube Pillsbury pizza dough
1 cup grilled chicken, cut into pieces or shredded, whatever your heart desires!
1/2 cup Buffalo sauce pizza sauce
1/2 cup shredded monterrey jack cheese
3 sliced white american cheese
2 sprigs green onion, chopped
2 tbsp Frank's Red Hot
2 tbsp ranch dressing
This meal was so simple and ready in no time, there's no reason NOT to make it! As with any time I'm making pizza at home, I lay out the pizza dough on a cookie sheet (or pizza stone) and bake in the oven for about 10 minutes. You definitely don't want to top raw pizza dough with all the pizza toppings because in the end all you will get is a soggy pizza and no one wants that. Once that was done cooking, I loaded the cooked pizza dough with sauce, chicken and cheese (in that order) and baked at 400 degrees for 12 minutes.
A little goes along way with the buffalo pizza sauce. The sauce isn't as terrible for you as I thought it was going to be but still it's a sodium bomb so it may be best to indulge in sparingly.
I went into the living room to catch the news and 10 minutes later, I could smell buffalo wings. Oh, sneaky deceiving pizza! I'm not trying to toot my own horn but how beautiful is this pizza? I let it cool down for five minutes (not that I was watching the clock or anything) then sprinkled the Frank's Red Hot, ranch dressing and green onions on top for some flare!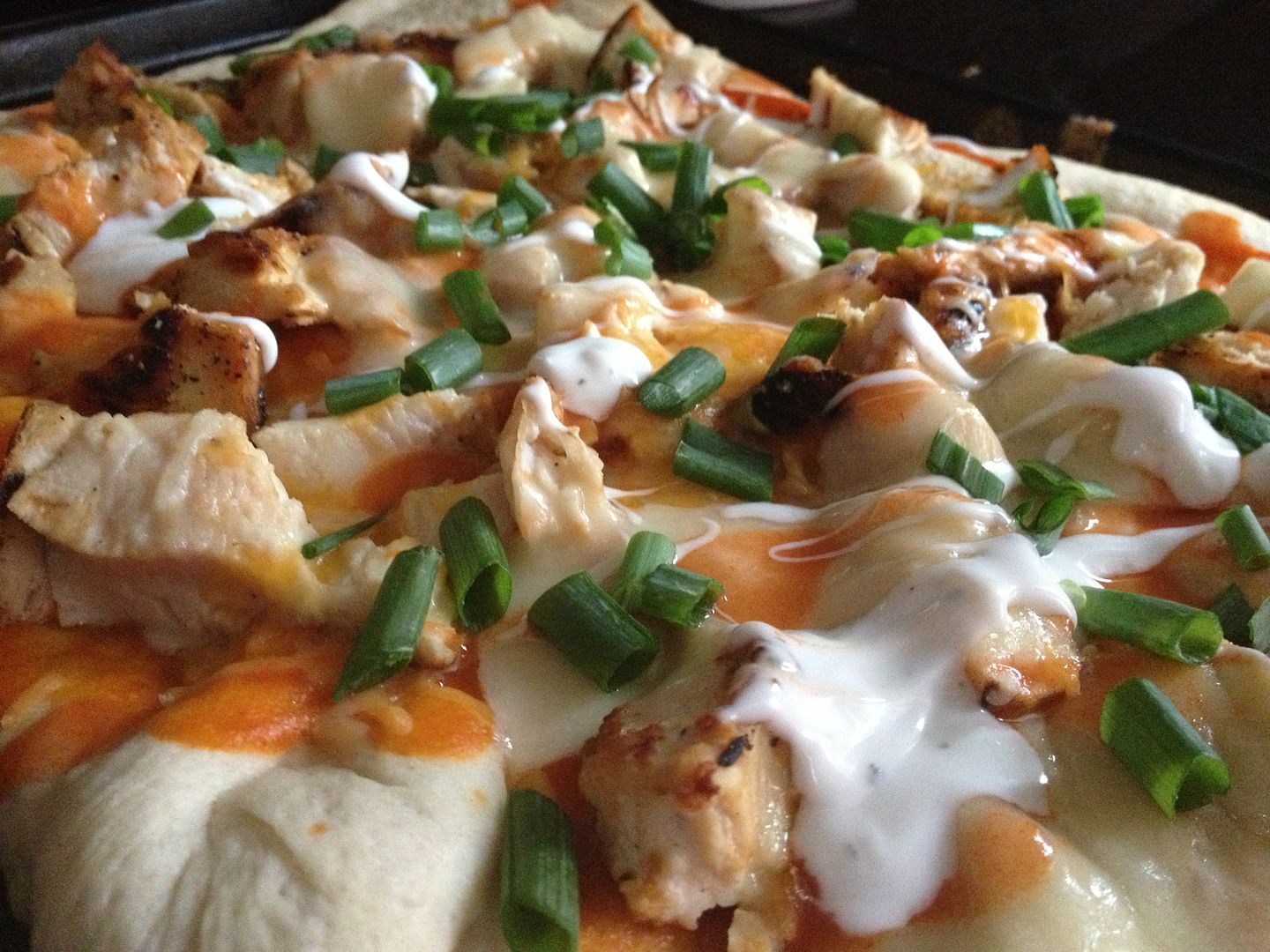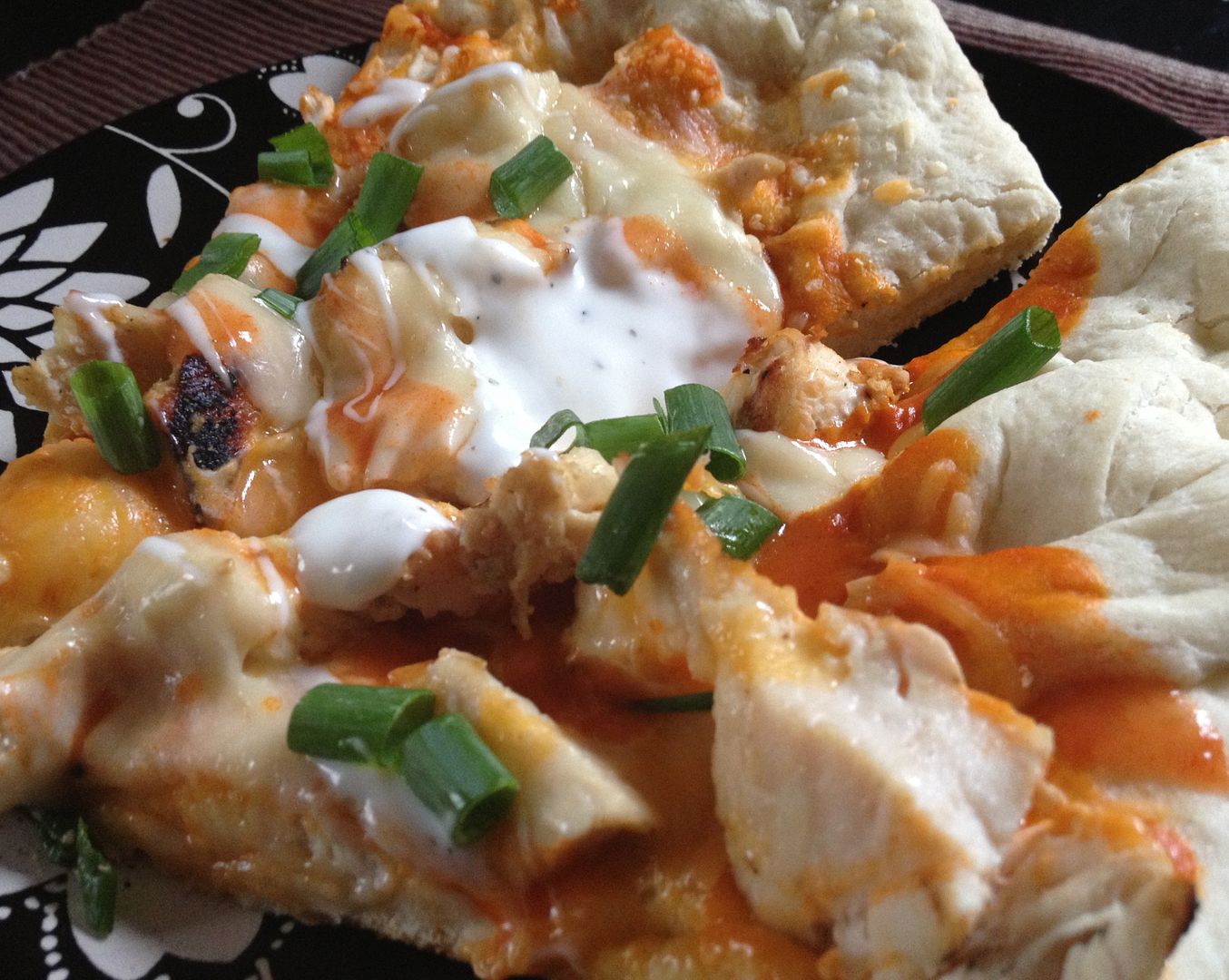 It was serious perfection. I had some self restraint and limited myself to a couple of pieces and in the end this made five servings—perfect to nosh on throughout the week by yourself or share with others!
I've made buffalo chicken enchiladas, buffalo chicken eggrolls, buffalo chicken quesadillas, buffalo chicken burgers. Now, what will my next buffalo chicken creation be? I'm always open to suggestions