Operation cut down on carbs has been going well and not as painful as I thought it would be. I've been enjoying pasta, rice and bread sparingly and not feeling guilty if I do indulge in that or a crispy snack like my nori maki seaweed snacks or potato chips. Some meals have been a challenge though such as breakfast. I used to have breakfast wraps, yogurt and granola or oatmeal every morning so I've been creative. This week I was all about making egg salad with a 100 calorie Wholly Guacamole packet, two hardboiled eggs, salt and pepper or just topping hardboiled eggs with the guacamole.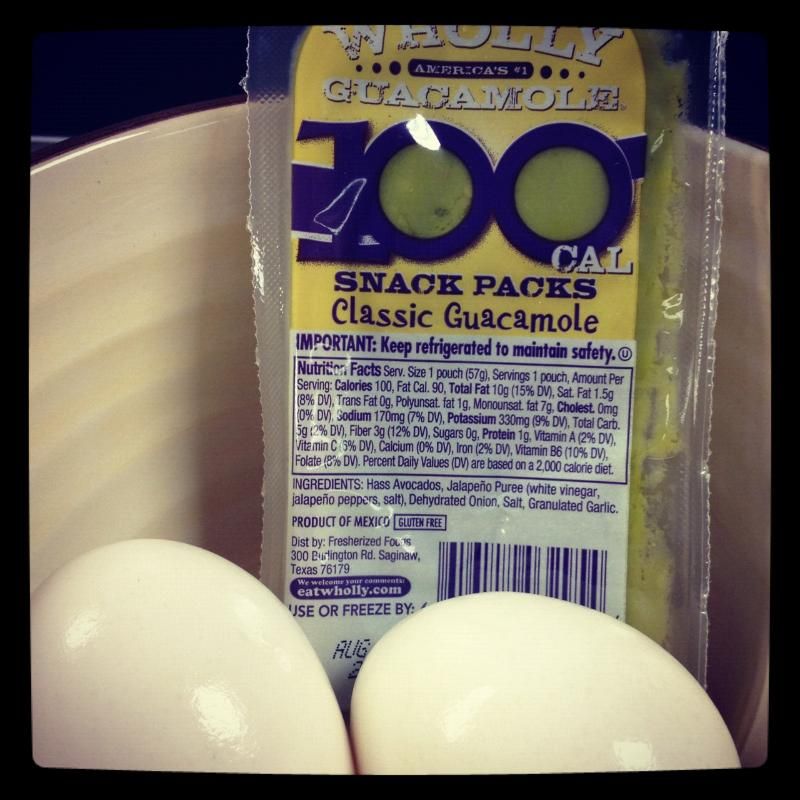 It's so rich, creamy and filling that I think this may become a regular meal in my rotation. Since Chobani is on sale at King Soopers this week for only $.77 (Also on sale at Sunflower Market for $1), I tried to stock up on as much plain and vanilla yogurt as I could. Plain yogurt has always been difficult for me to eat since it's so bland but instead of choking it down as is I've been adding a tbsp. of jam to liven it up.
Finding items to snack on has been easy and semi cheap to thanks to the bulk bins at Sunflower Market. They have an array of trail mixes, nuts, candies, etc. where I picked up salted almonds (I will cut down on carbs but I can't nix salt all the way). Hummus and veggies has also been in the rotation, being my number one go to afternoon snack. Instead of buying it as is, I'm finally going to try out making it at home since I finally have a reliable food processor.
I've been feeling a lot better than say a month ago and feel like I have more energy that I used to. I guess can attribute that to eating less refined carbs and sugar or that I've been walking more and more each day. Another perk? I've lost eight lbs in the past month so that's something I'm proud of and would like to continue. Not only is it both a vanity and health thing that I'm happy about but I have so many clothes that I have from my less hefty days that I can start wearing again! It's like I have a whole new wardrobe and some things should eventually come back into fashion again (I hope!) Friday was a great day for a walk and I went on one of the longest walks I've been on while at work, I almost hit three miles.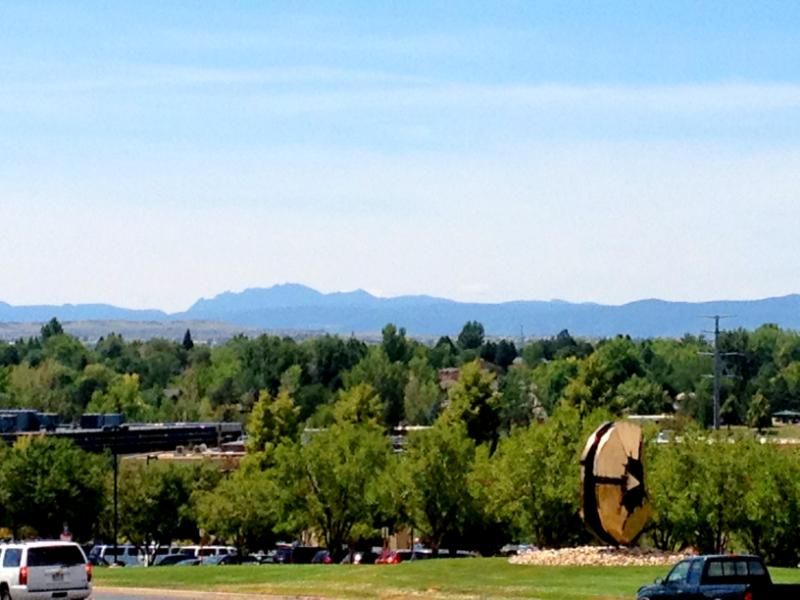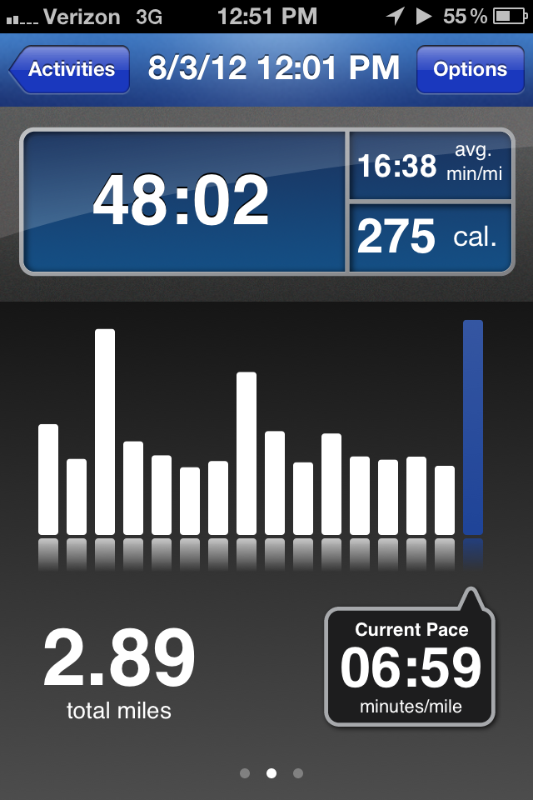 While I love walking, jamming and clearing my head, it was a complete 180 from the leisurely lunch I had with Lynne on Thursday at Rice Bistro and Sushi. I love that I have friends who work in the area and can meet up with for an *ahem* longer lunch than I should take. We were planning on going elsewhere and somehow stumbled upon Rice Bistro on Yelp with fantastic reviews so we headed in for their lunch specials. I was craving something hot but couldn't resist getting sushi, once I heard Lynne order shrimp nigiri, I had to follow along and get the same.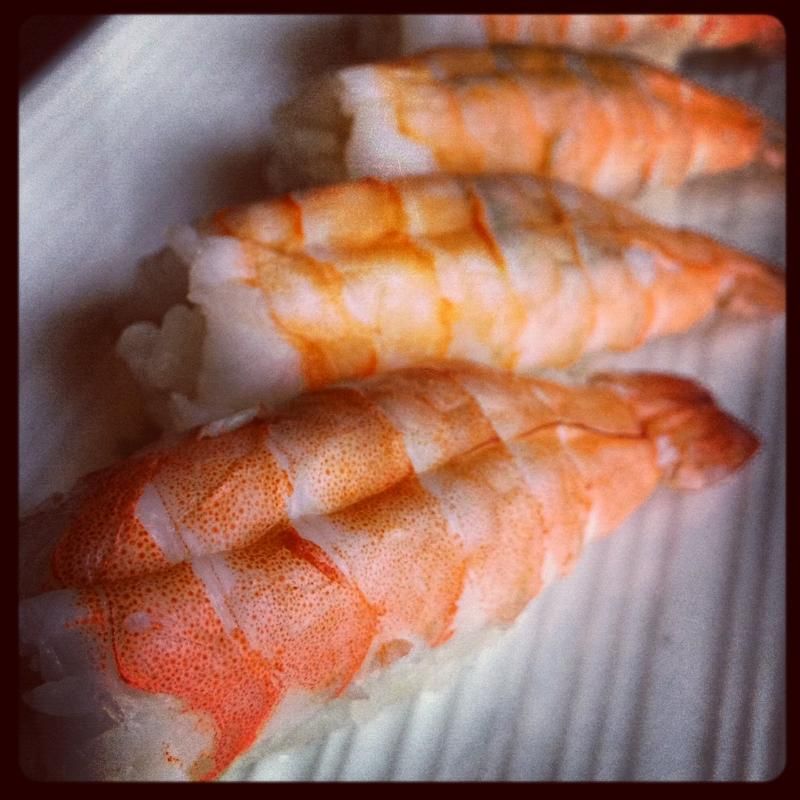 I also got the black pepper beef and while the flavor was spot on, I wanted to yell out "Where's the beef?" since there were only four or five little pieces. It was a let down and I would've said something but our waitress was nowhere in sight which is a HUGE pet peeve while going out to lunch. You get the order, check back, drop the check and voila, done. Even though the service experience wasn't the best, I finally got a good fortune! Mine usually suck and are something vague or completely non relatable such as "The sparrow sings your wish if you go to war with the plebeians around you".
Something big was on the horizon Friday night. I stayed over at the boy's place and Lincoln even came over for the night so it was a big party that deserved a big treat. Lincoln did surprisingly well and I'm still a little shocked. For being so little, he is a tad neurotic and suffers from anxiety. Maybe it was because he didn't have hoodies next to him dealing drugs or listening to the nine puppies next door in what I'm now convinced is a puppy mill. Maybe it was because we finally got some peace and quiet without any stress around us but Lincoln was a perfect gentleman. He barely barked and was his what-used-to-be normal happy pup self that I haven't witnessed in awhile. Perhaps this right here (and said drug dealers and puppy mills) that I need to move sometime soon? I think so.
I haven't made pizza rolls since Super Bowl and figured seven months was too long to go without them. Friday nights are my usual chill, do nothing nights and I've been craving pizza in the worst way lately. I made these with sliced pepperoni, genoa salami and provolone along with whole wheat pizza dough and I was in carb heaven.
A carb heaven that I won't see again for awhile. Who cares, it was totally worth it!