There was a whole lot of cooking going on Christmas Eve and Christmas day. While I imagined being able to relax and kick back, I spent most of the time cooking and couldn't have been happier.
I wanted something hearty and warm for Christmas morning and knew a breakfast casserole would be the perfect thing. I thought of this idea with no real recipe in mind and consulted one of my foodie co-workers who advised that I should make it ahead of time. We had an orphan coming over for Christmas so I had to make something that would serve a few people and then some in case they wanted seconds and this breakfast casserole came to be.
Sausage and spinach breakfast casserole
Ingredients:
6 eggs, beaten
6 pieces whole wheat bread, torn into pieces
1.5 cups frozen spinach, pressed to get all the moisture out
¾ cup shredded cheese
¼ cup sour cream
¼ cup milk
½ onion, sliced
6 sausage linked, cooked and cut into slices
½ tsp cayenne pepper
½ tsp garlic powder
Salt and pepper to taste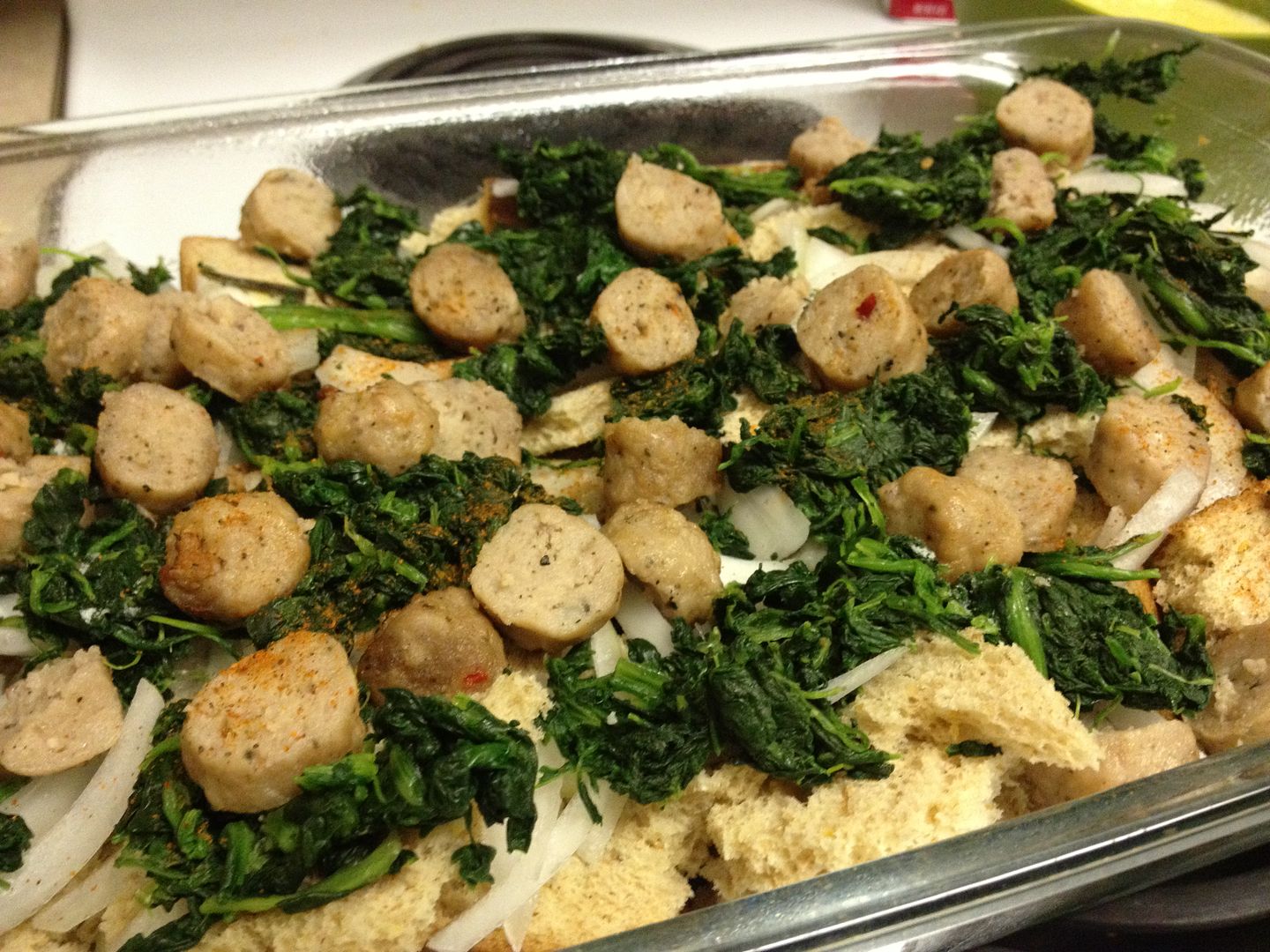 Grease a baking pan and lay out the bread pieces then top with the onion slices, spinach and sausage then sprinkle with cayenne pepper and garlic. I threw the rest of the ingredients together-milk, sour cream, cheese and eggs then poured over the spinach and sausage mixture and let soak overnight. This turned out to be a great idea because all I had to do Christmas morning was pop it in the oven, covered for 45 minutes at 365 degrees and voila it was done!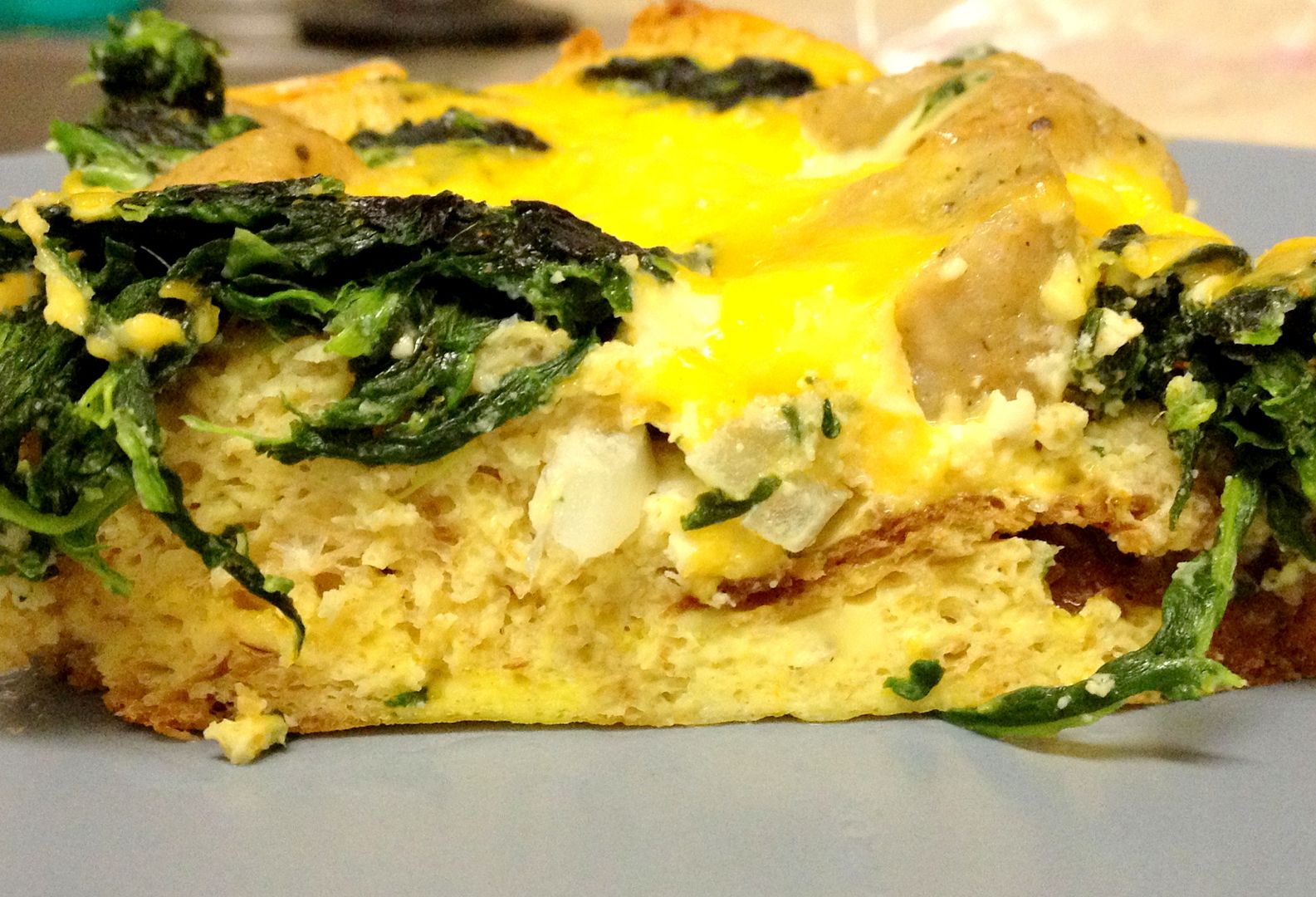 This made enough for my boo, his friend and I plus and extra leftovers during the week so all I have to do is heat it up for two minutes and have an instant breakfast at my hands while I'm at work. I can't wait to try different variations of this in the future and think it's going to make an appearance into my menu more often since it's so quick and lasts awhile.
While this was good, the main event was on Christmas Eve on was something major.
Sushi.
Ya''all know I'm addicted to the stuff but believe it or not, I've never tried to make it on my own. I've wanted to but have envisioned it being a huge process and complicated but thanks to this sushi making kit I purchased on Amazon, it was anything but. Seriously, if you like sushi just a teensy bit—check out this kit! It's been the best $25 I've spent in the past few months and made the process not only easy to comprehend but also fun and packed with recipes!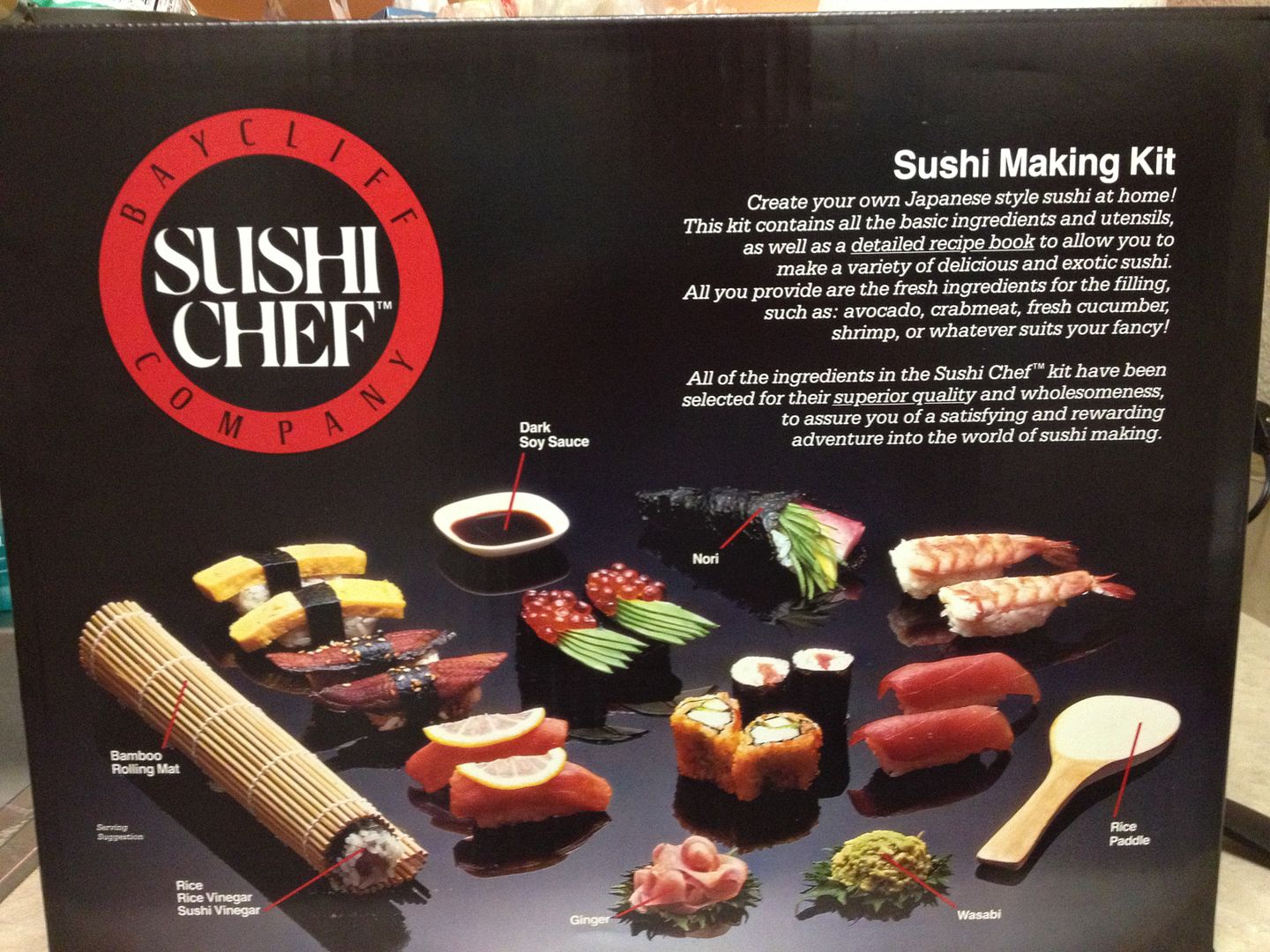 We went buckwild with buying fish because I didn't know how much we would really need. A few friends told me that Whole Foods has the best fish and while I trust them in every sense of the word, I can't afford to spend $24.99 on a pound of tuna. I went to Sprouts after that and found the tuna at a much more reasonable price of $11.99 a pound and salmon was on sale as well so I picked up a good bit for under $30. And all of this? Waaaaaay too much. We ended up making three generously sized rolls and still had a bunch of fish leftover which we would later use on Christmas day.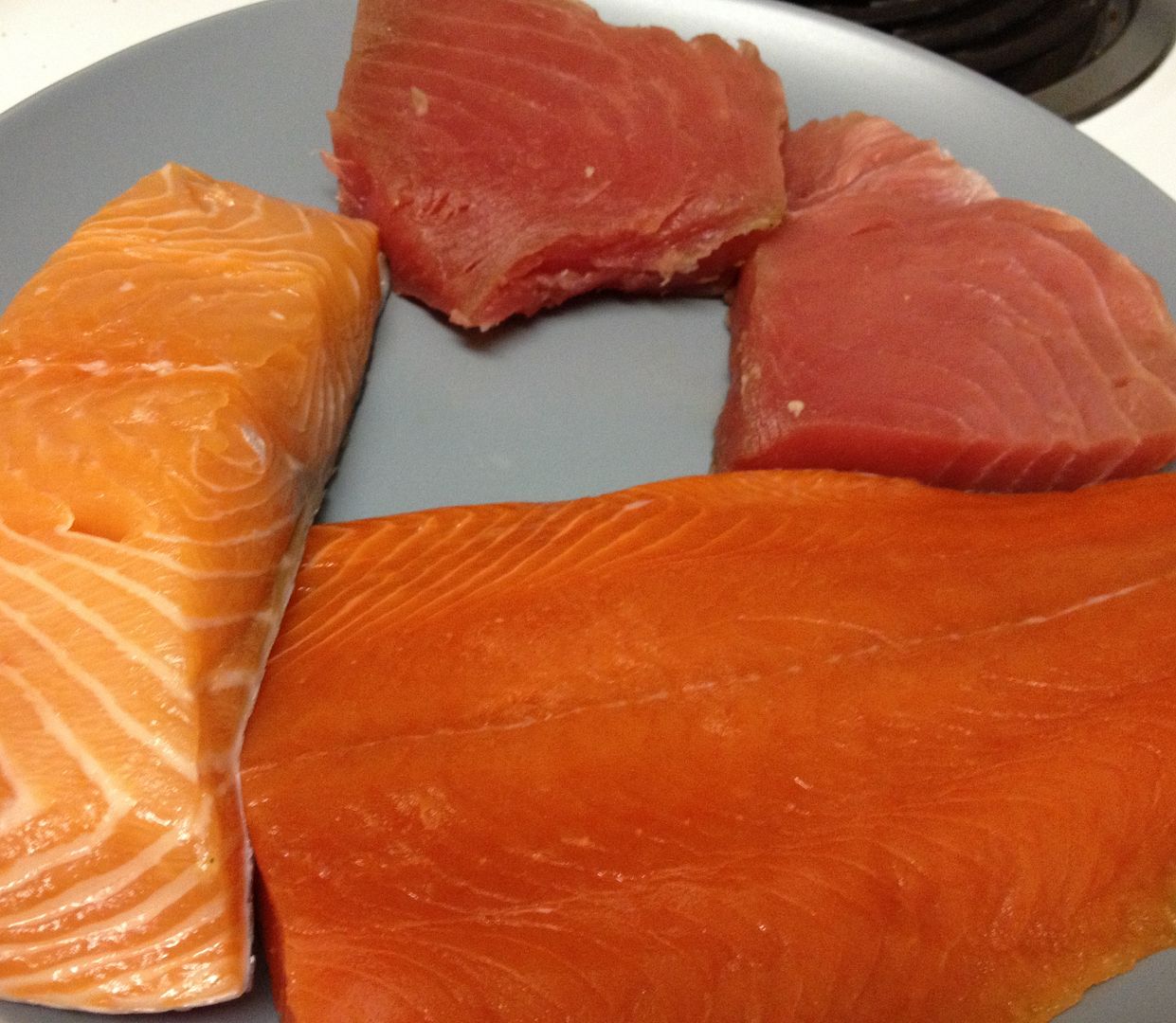 We wanted to keep things pretty basic with the rolls so we paired the tuna and avocado and salmon with cucumbers. The first roll we did was the tuna and avocado and it was a bit of a struggle to spread the rice over the allotted space on the seaweed since it was so sticky. I've heard the key to the rice is the seasoning which we forgot to do but it still turned out excellent due to a high tech rice maker the boy has and 1/4 cup of rice vinegar that we threw in while the rice was cooking. We let the rice cool for about 15 minutes after we took it out of the cooker and it was still sticky that it was easy to work with and keep solid without pieces going array.
I handled the first roll of tuna and avocado and wish I would have sliced the avocado into thinner and longer strips instead of the tiny chunks I usually cut them into. They kept sliding all over the place but lesson learned for next time.
He made the salmon and cucumber roll and before we knew it, we had a huge plate of sushi to eat while watching Christmas movies.
And not to toot my own horn but the rolls turned better than I expected. Slap me on the butt and call me Morimoto because I think I would make a fantastic sushi chef—I'm innovative, creative, love the sushi and like to drink sake bombs. Why haven't I ever thought about being a sushi chef??
But more importantly, why did it take me so long to make sushi at home? The process was so easy thanks to the sushi making kit instructions and I didn't need nearly as much fish as I thought I would. But the best part of this is now I know how to do this so I can experiment with different ingredients, techniques (rice on the outside) and never be bored! Like I said before, if you dig sushi and want to try something new at home, look into a sushi kit. You will be all smiles just like me!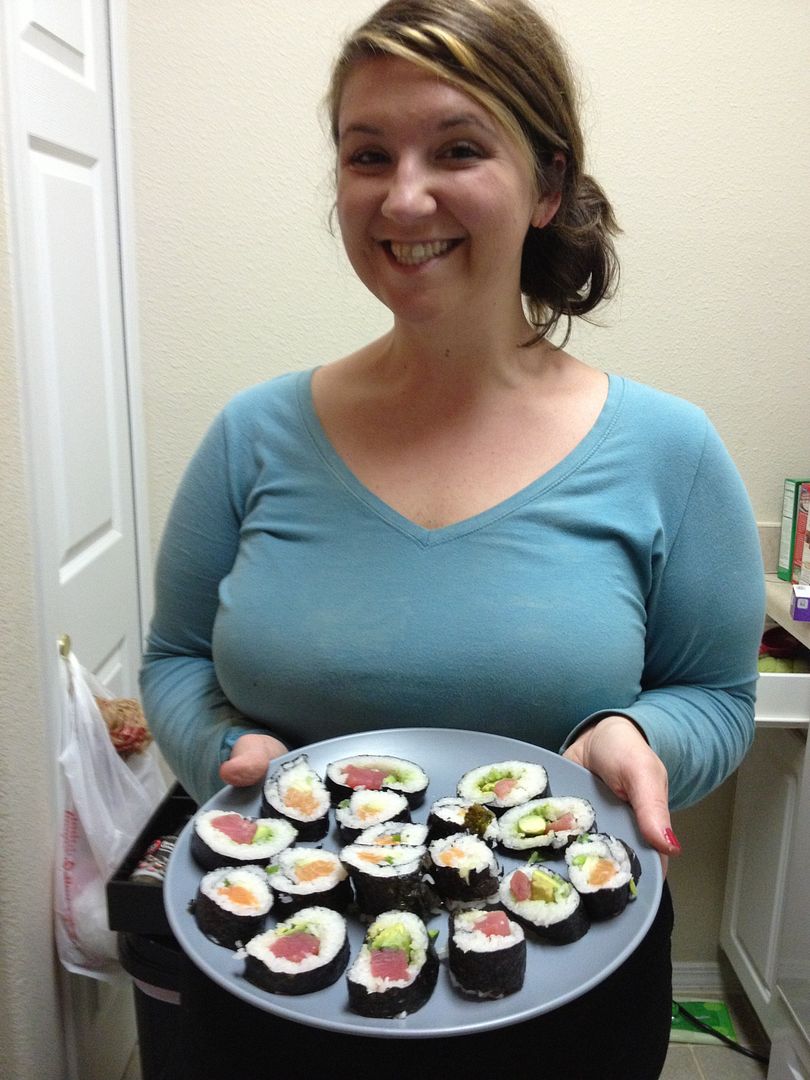 Along with the sushi, we had miso soup—just like we were at a restaurant! I picked up this instant miso soup from Trader Joe's and all I had to do was pour the packet into boiling water and added some fresh green onions—it tasted like the real thing!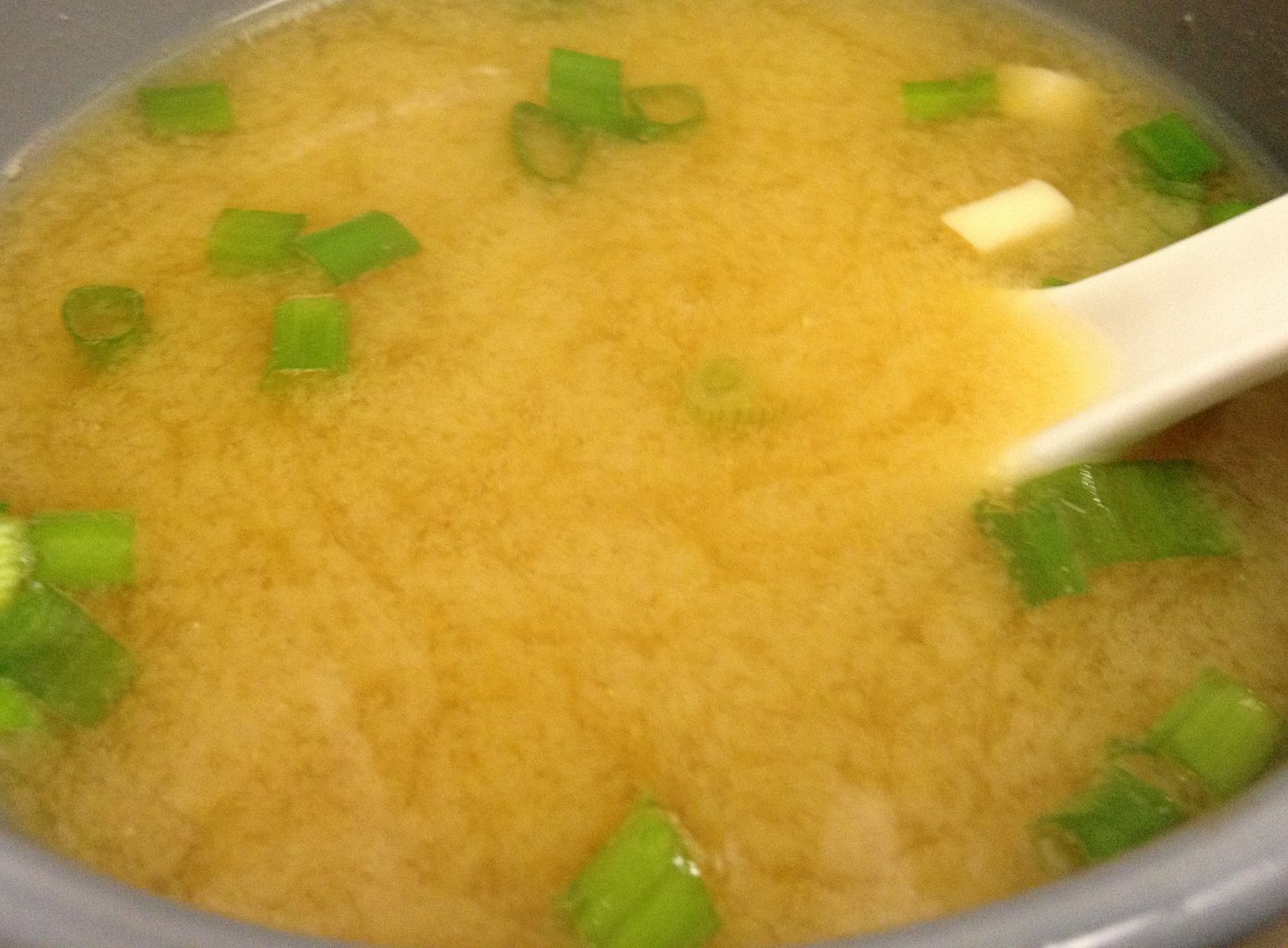 The good times in the kitchen didn't last for long because after sushi, it was time to bake cookies. I don't bake, I don't like it and that's that. But in the name of Christmas I decided to push my feelings about baking aside and give it a go. I even took the lazy approach to it by buying the boxed stuff and it still went badly because I chose to ignore the directions. You know, important ones that you may want to follow like roll the balls and place them onto the cookie sheet. Instead, I threw caution to the wind and just scooped a glop of the cookie dough from the bowl and threw it on the cookie sheet. Being a lover of all things chocolate peppermint, I was so excited about these cookies but alas it wasn't meant to be.
And if you do that with chocolate cookies they tend look like a butt when you do that or even worse, breasts when you throw the candy cane pieces on them.
I salvaged a few of the cookies but put the others in a group of it's own which I promptly named "Island of Misfit Cookies"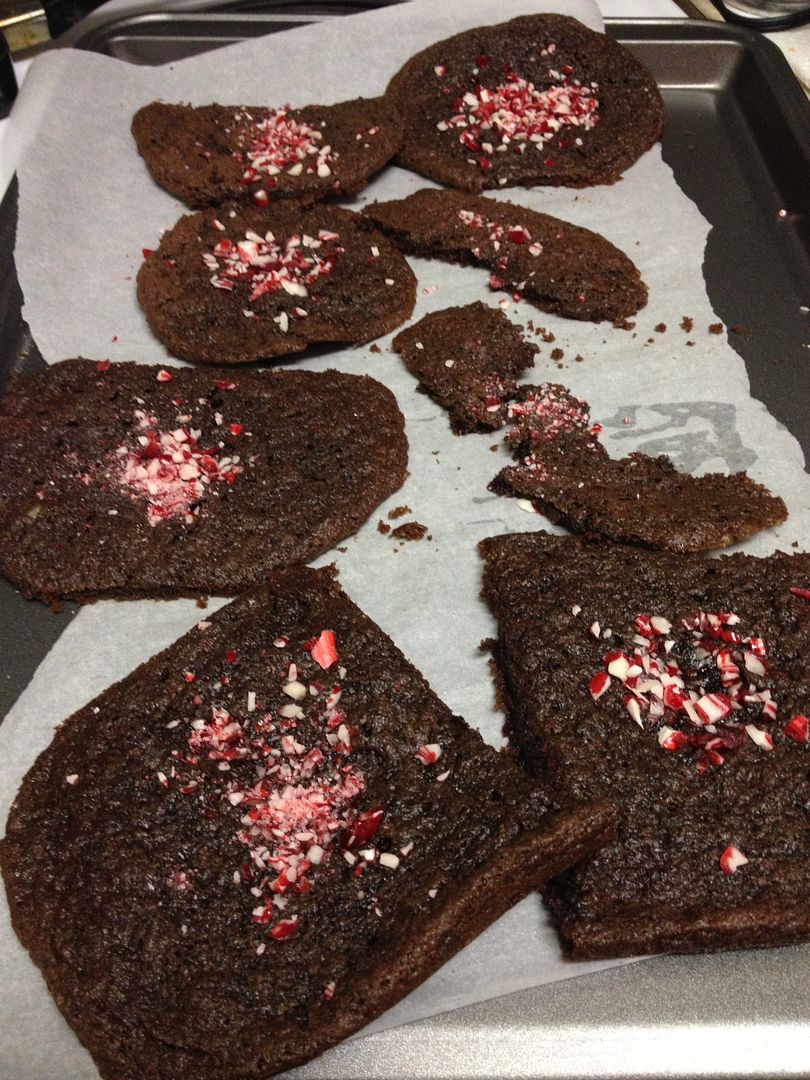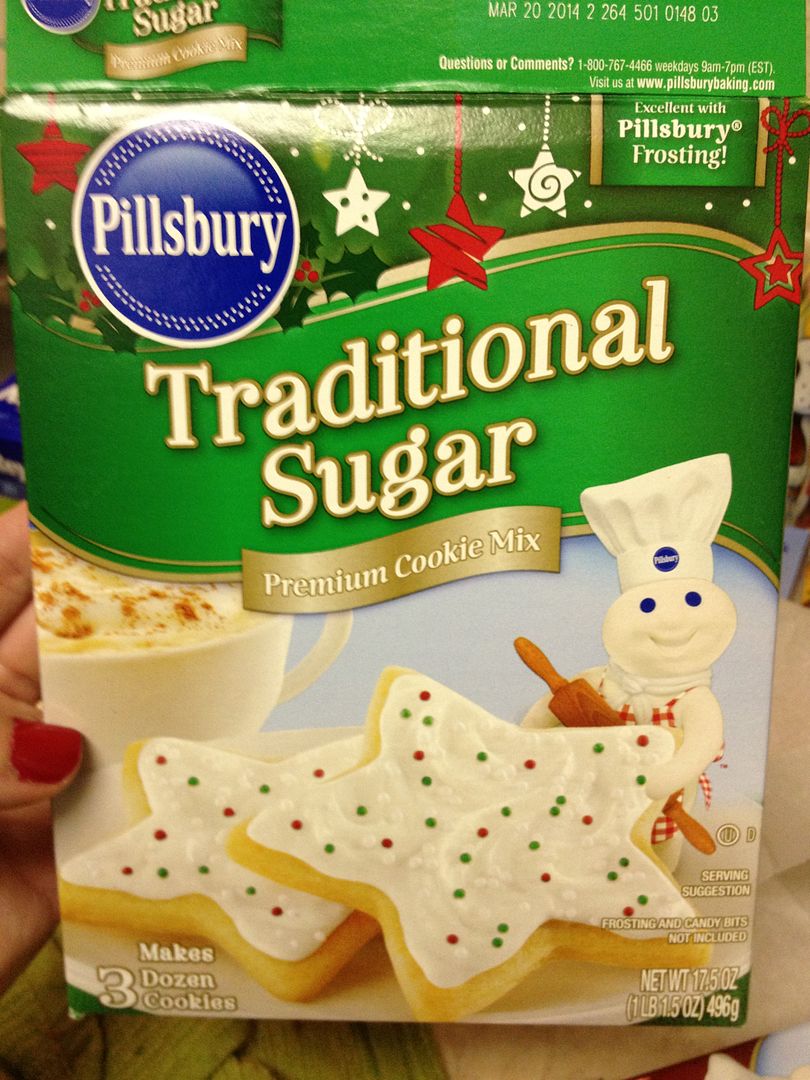 Luckily, the sugar cookies worked out perfectly because I followed the directions. I've never really been a huge fan of sugar cookies but bought the box on a whim because they seem to be popular. They turned out almost picturesque and while I had plans to frost them with peppermint frosting (which is still sitting in my pantry), I let those babies cool down overnight. What else was picturesque was Christmas morning because we had a white Christmas! It truly was a Colorado Christmas as I've always imagined it.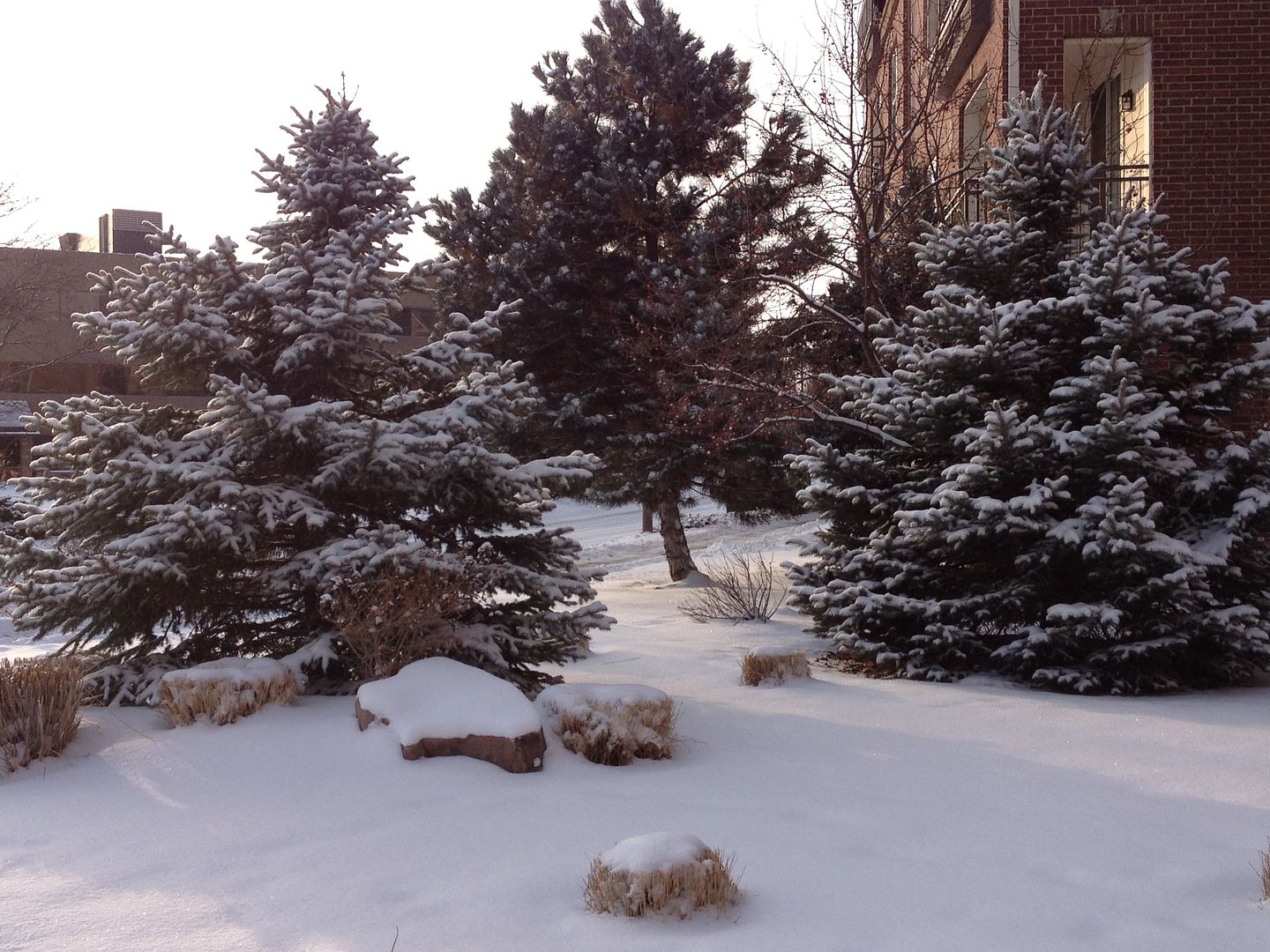 It was an absolutely perfect Christmas morning-we spend it opening gifts, noshing on breakfast and cookies and watching some of my favorite movies such as Elf, Christmas Vacation and Scrooged.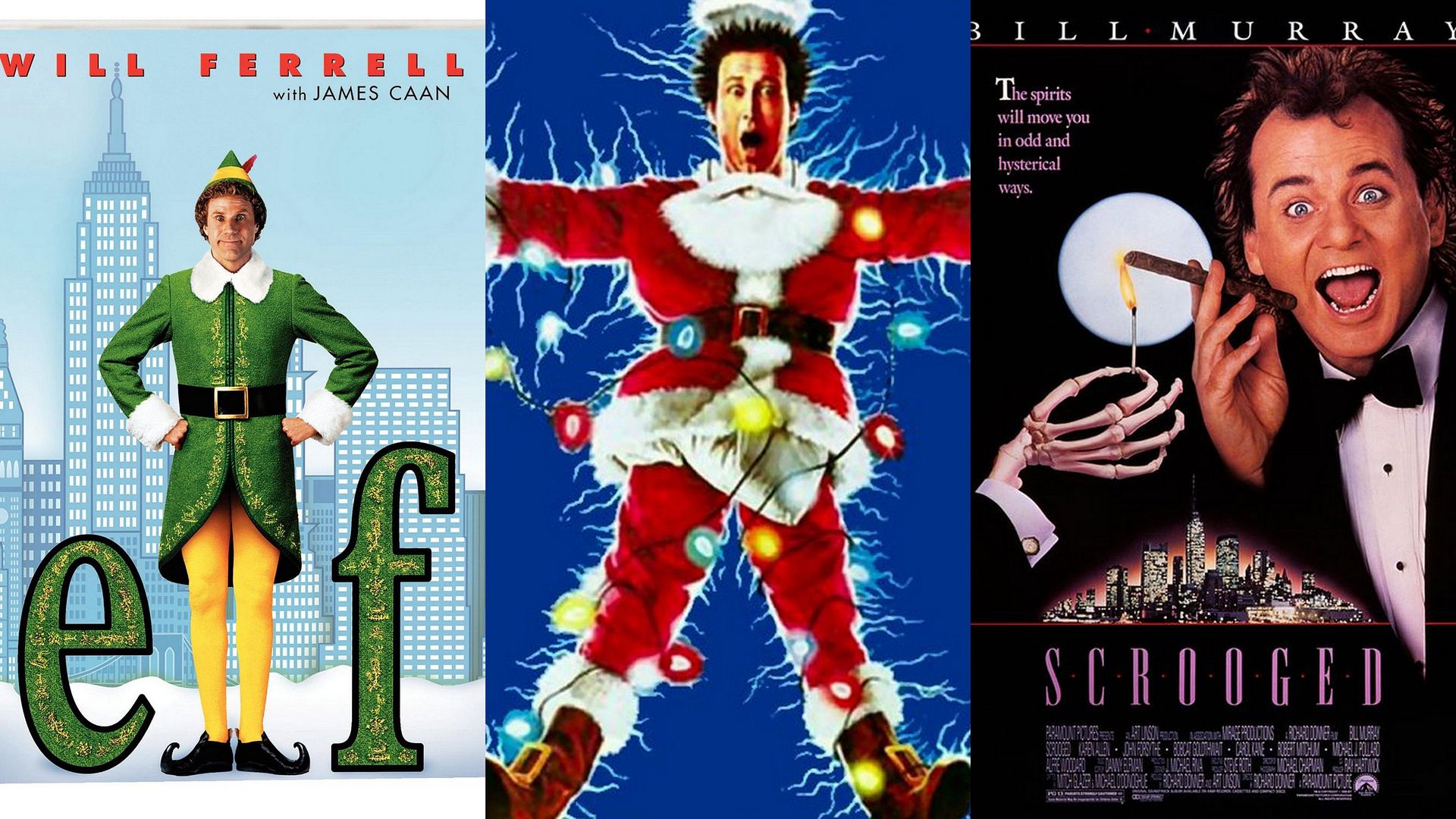 It was so relaxing…..so relaxing that I almost fell asleep two hours into the day. I'm used to Christmas day being crazy around my family and all so it was a refreshing to spend it in an intimate setting with a couple of other people. Lincoln being adorable on the bed sleeping didn't help my mission to stay awake either…..why is this dog so cute?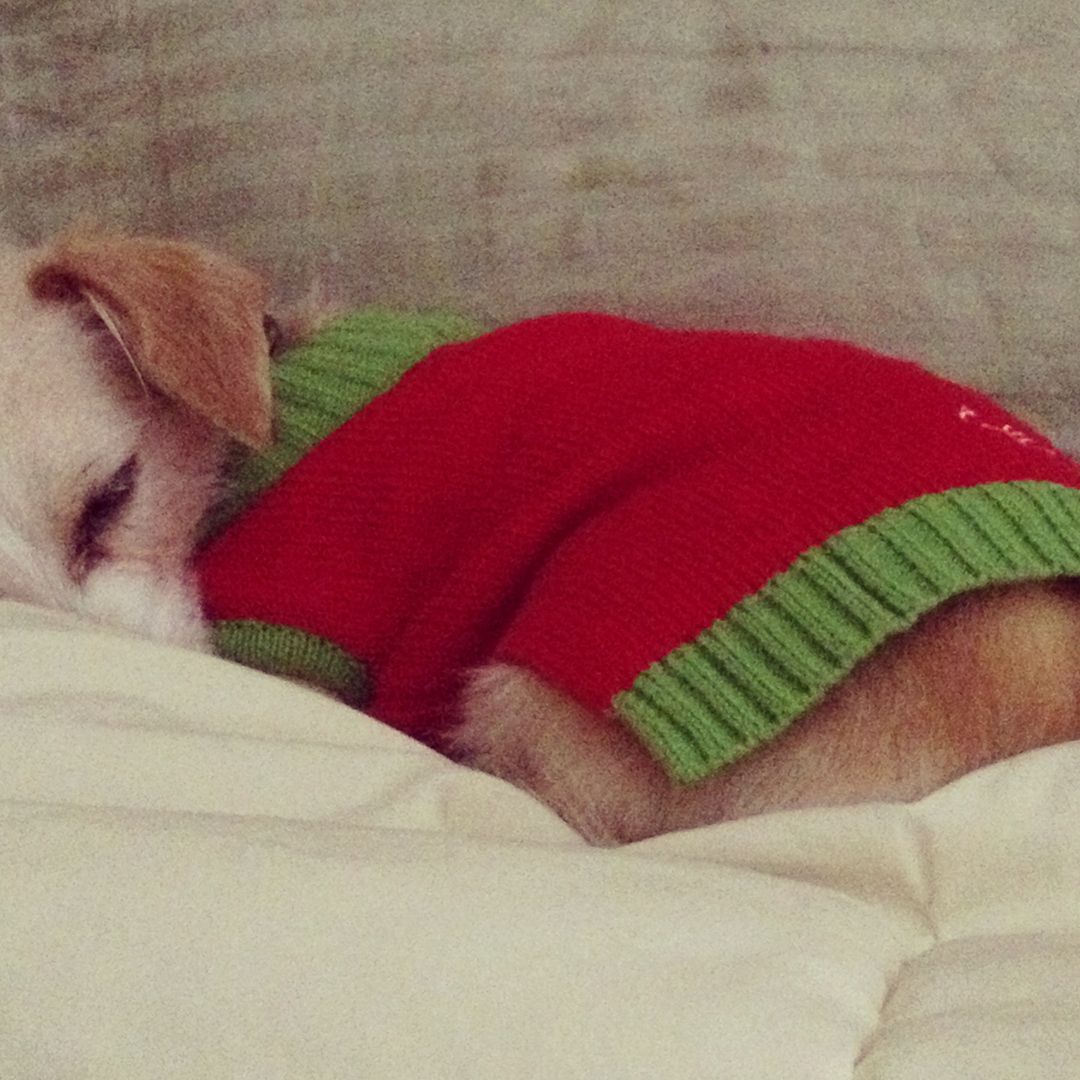 But I powered through and keeping up with the Japanese theme from the night before, we had shabu shabu for lunch. If you don't know what shabu shabu is, don't feel bad because I had no clue either. When my boo mentioned it, I thought he said Shamu Shamu and that we were going to eat the beloved whale (who's been dead for awhile so that wouldn't even make sense). So naturally I went to my bff, the Interwebs to find out what it was and Wikipedia(as always) schooled me—it's basically a hot pot of soup along with different kinds of meats and veggies. Funny how it sounds like any other soup out there yet it was completely different. We used the fish from the night before along with scallops and shrimp. We threw everything together in the pot and let it do it's thing for 20 minutes before digging in.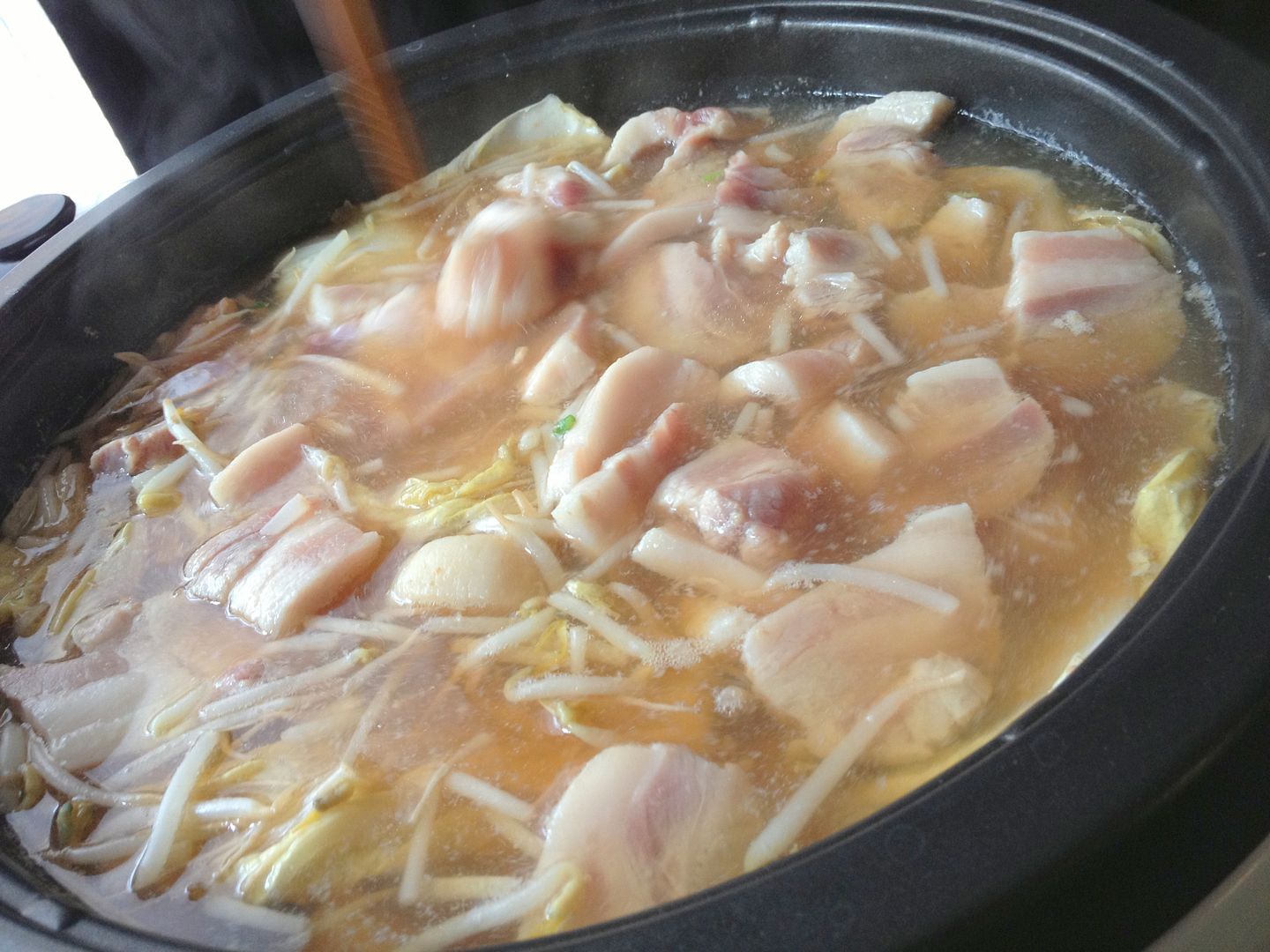 Right before we started to serve the soup, we cracked a few eggs in the hot pot and let cook for another minute or two while the egg cooked through. When I heard we were having it with fish instead of meat, I winced a little. I'm not used to a straight seafood soup and the idea sounded quite odd to me. But it worked and it worked good—it was like a huge bowl of comfort and I even went for seconds. We had soy sauce and Korean bbq sauce on the side but I didn't even need to doctor it up in any way because it was perfect the way it was.
All in all, it was a nice Christmas. I was with people I care about, had some good grub but didn't go into a food coma and I got to open up a wonderful gift……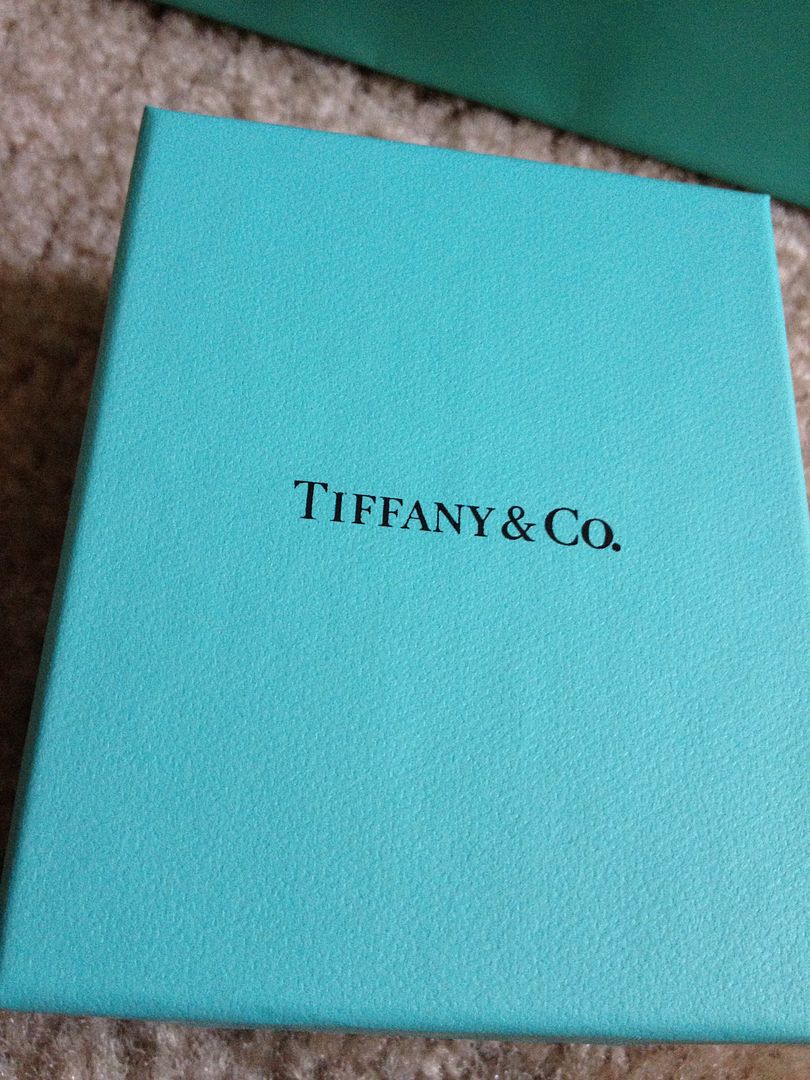 No, not an engagement ring—a beautiful necklace from my namesake! I've never owned a piece of Tiffany jewelry before so I am completely psyched about this necklace and kind of in love with not only it but the fact that my boo picked out a perfect gift for me.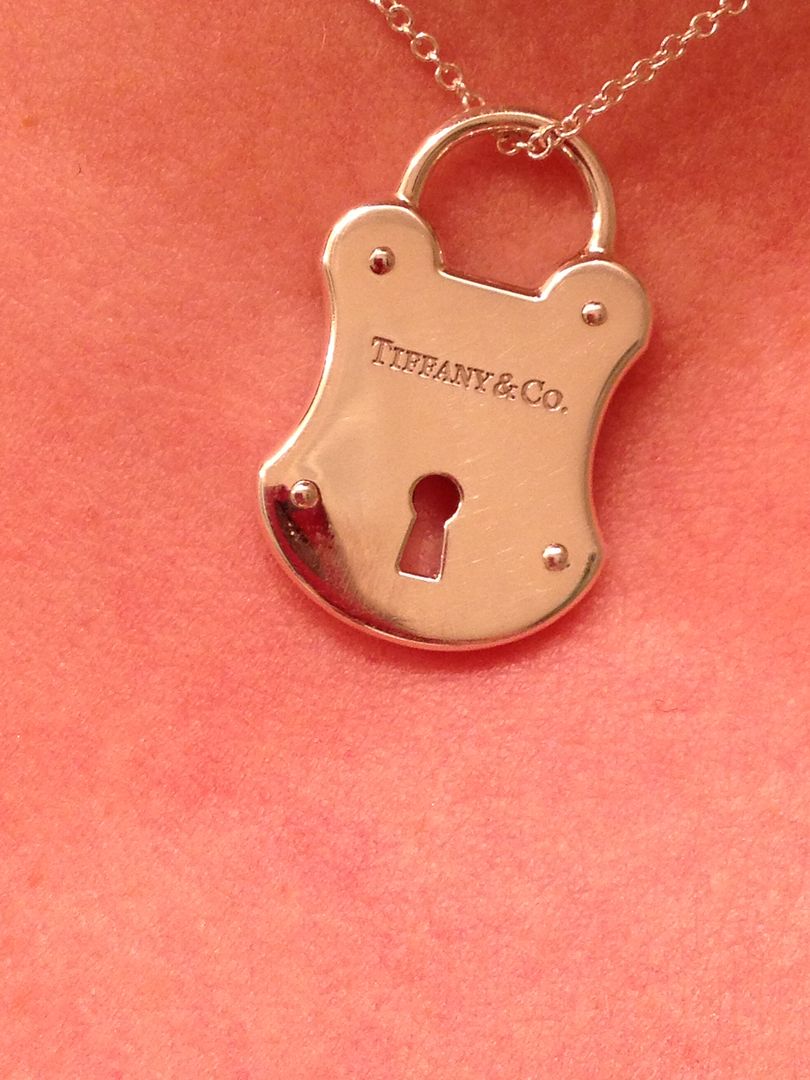 He didn't go to Jared…..and I couldn't be happier.