This weekend was one of discovery and re-discovery as well.
On Friday morning, I rediscovered the feeling of a wanting a workout to be over with. Ever since Murray came back into my life, I've really been enjoying exercising as I don't feel like I'm counting down the seconds like I do when I'm at the gym. I was bored and decided instead of driving to the library, I would burn some calories and bike there. Great idea right? Not so much. Maybe I'm a novice when it comes to going out on bike rides but I felt like I should have been more aware of the wind situation. When I walked Lincoln that morning, it felt calm and still however when I went out for my ride, it was anything but. I felt like it was against me the entire time and by the time I was on my way home, I was ready for it to be over. Even when was playing, I just wanted to get home which confused me since I have enjoyed all of my bike rides up to this point. It sucked but at least I can say I got a decent calorie burn out of it.
Discovery of Friday night? This gem of a pizza slice found at Whole Foods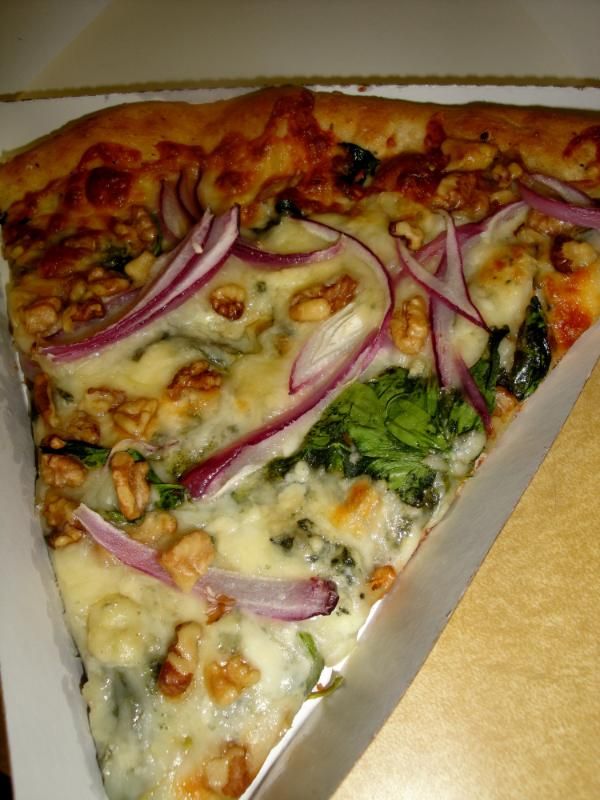 That would be spinach, walnut  and bleu cheese. Just go out and get it. I think it may have changed my life.
I discovered some new wine for cheap at Total Wine.
After a few sips, I discovered I didn't like it. But it was $8/bottle, so  I really can't complain
And discovered How I Met Your Mother
I've only seen a few episodes of the show over Labor Day weekend. Seriously, how have I not been watching this?
All of this complete with quality time with Lincoln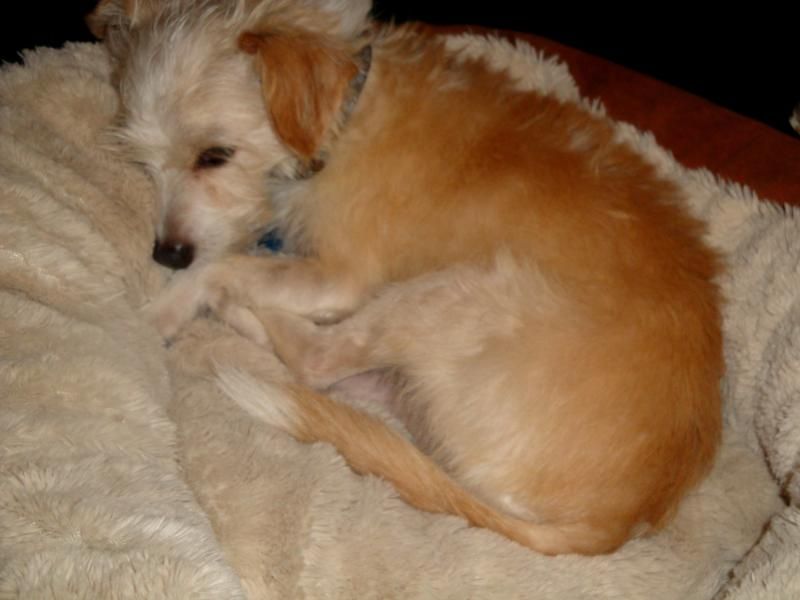 I discovered a new nail polish color that I would have never tried in the past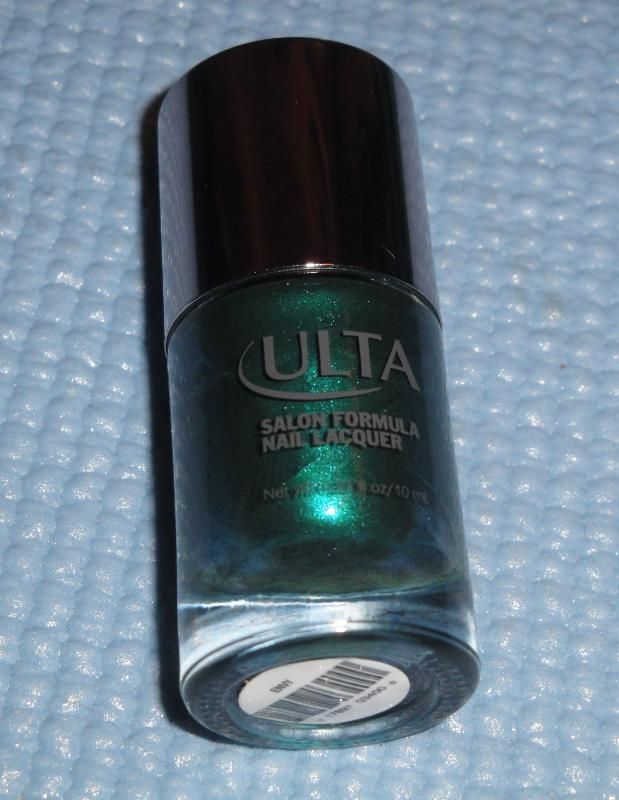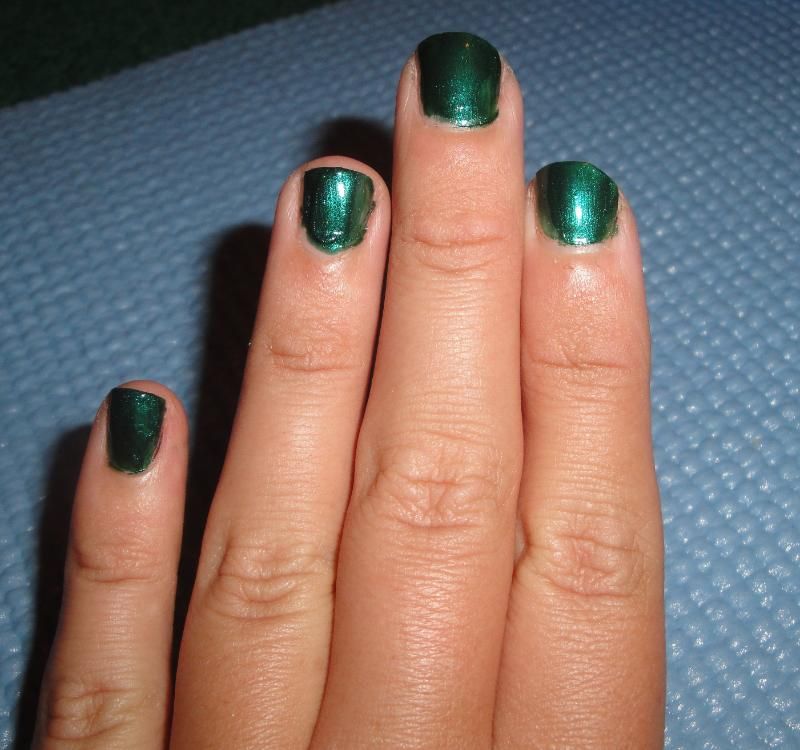 Envy by Ulta
I'm happy to say that after the crappy wine incident I discovered a new to me wine that I fell in love with:
I rediscovered Atlantic Avenue in downtown Delray Beach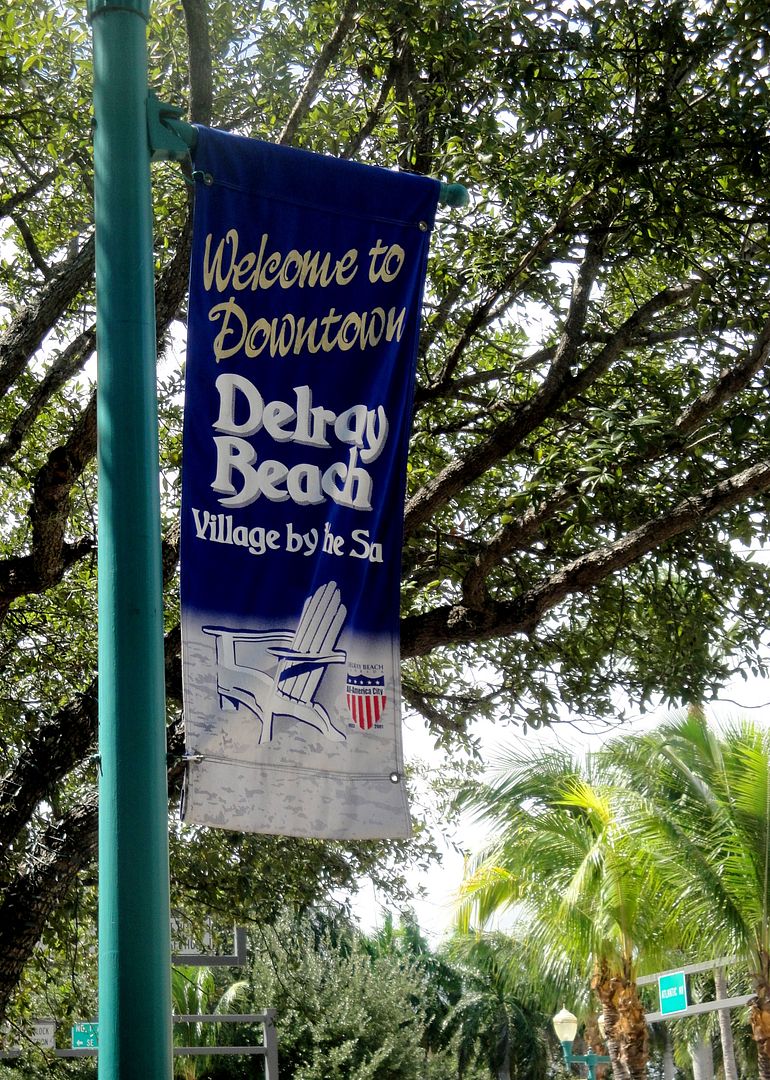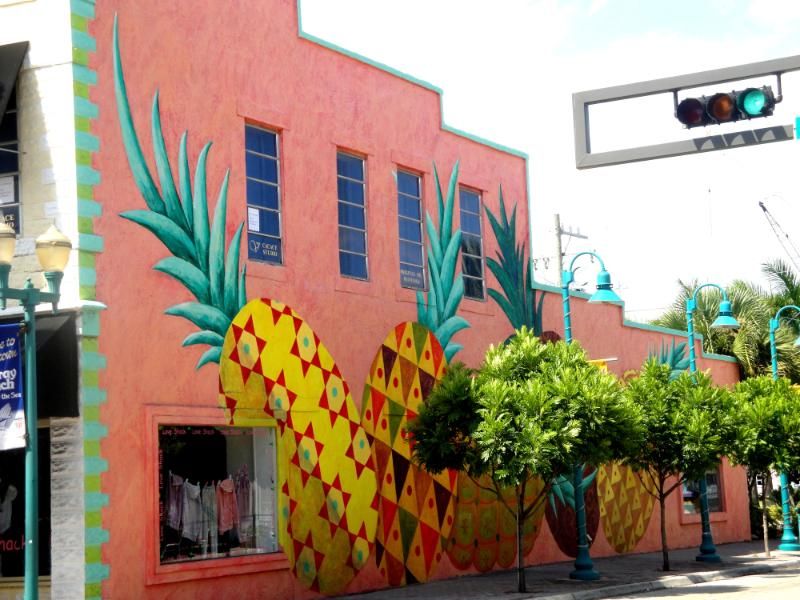 I've only been to Atlantic Ave a few times in the past few years and mostly it was a get out and get in situation. This time, we parked and walked around and it brought back memories. I love the funky, eclectic vibe Atlantic Avenue brings and seeing the number of people out today, I wasn't the only one who loves it. They have a number of stores, restaurants, art galleries, coffee shops (TWO, yes, TWO Starbucks!!) and they had an art fair going on. We were trying to figure out where to go to lunch and when my friend said she had never been to Mellow Mushroom, I insisted that we must go. I haven't been to Mellow Mushroom since right before I left for Italy and completely missed this mural last time since I was sitting at the bar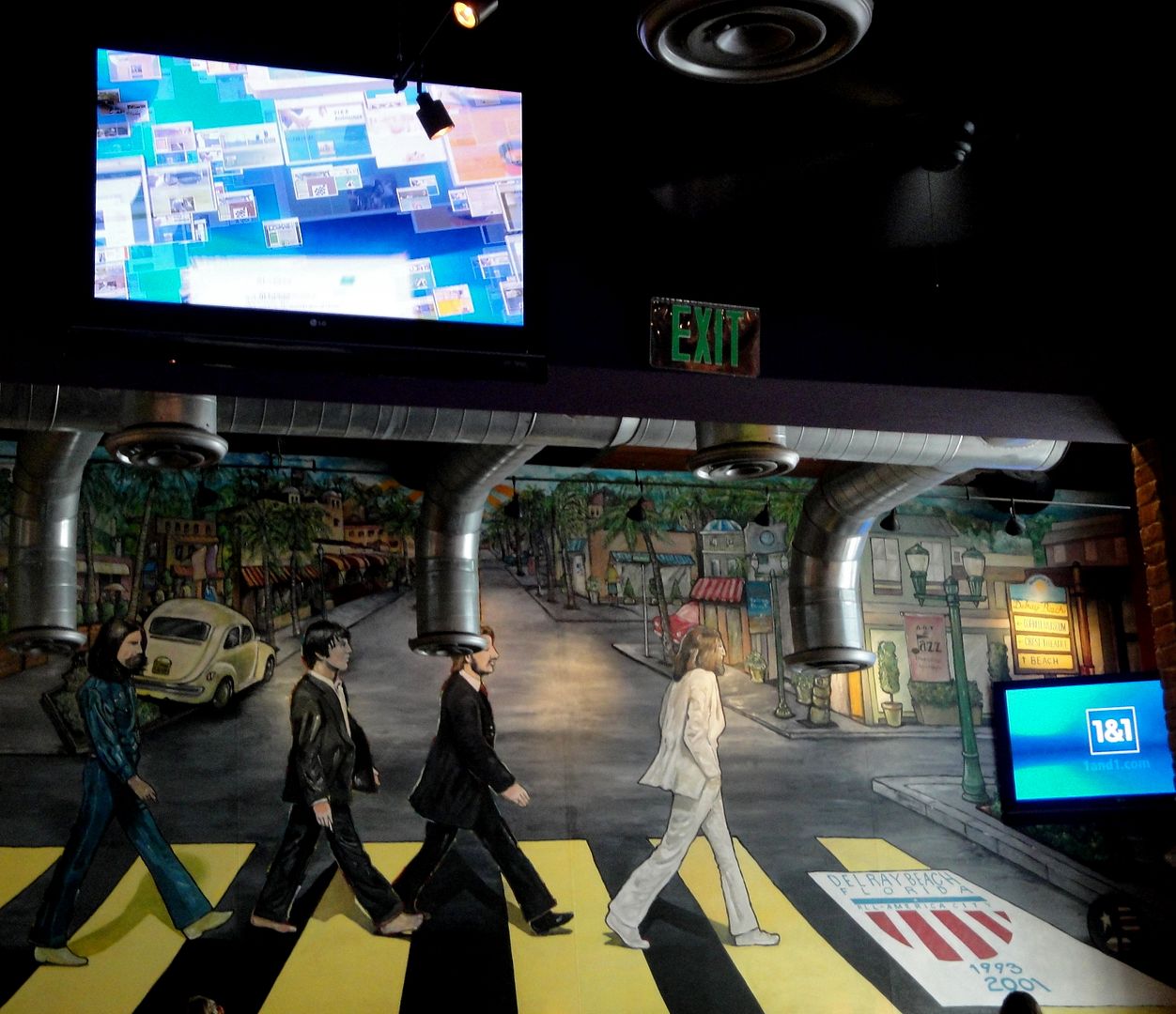 What I dig about the Delray Beach Mellow Mushroom is that they have the regular menu but they also have a local menu. I took a chance and decided to try something other than the Magical Mystery Tour Pizza-I got the Mellow Submarine sandwich.
Fantastic. I killed this bad boy. I ended up eating half of it then the toppings off the second half. My belly was happy but I decided it needed a little more fulfillment. And this is when  I rediscovered Cupcake Couture.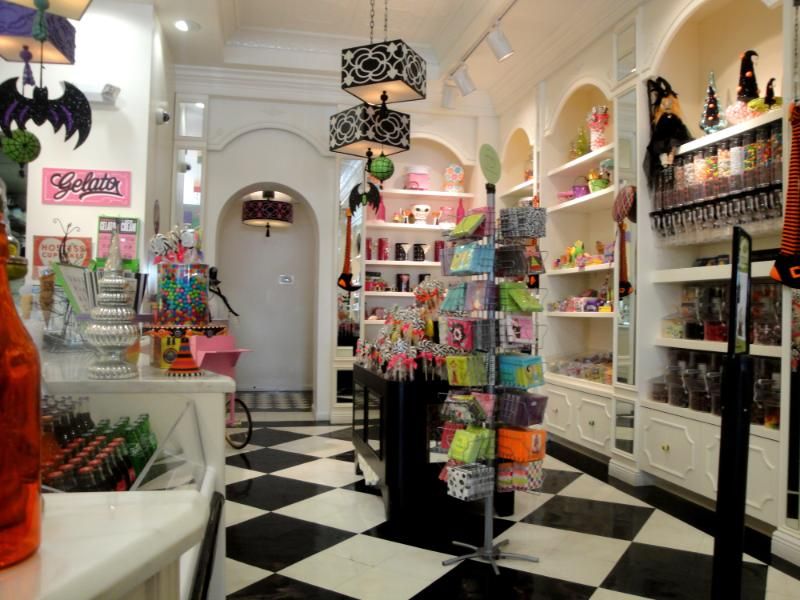 After a horrible cupcake experience last time with their Dolce & Banana cupcake, I tried something new-the Oscar de la Raspberry (seriously, how frickin cute are these names??) It is a vanilla cupcake with a raspberry center along with some of the best whipped frosting I've ever had.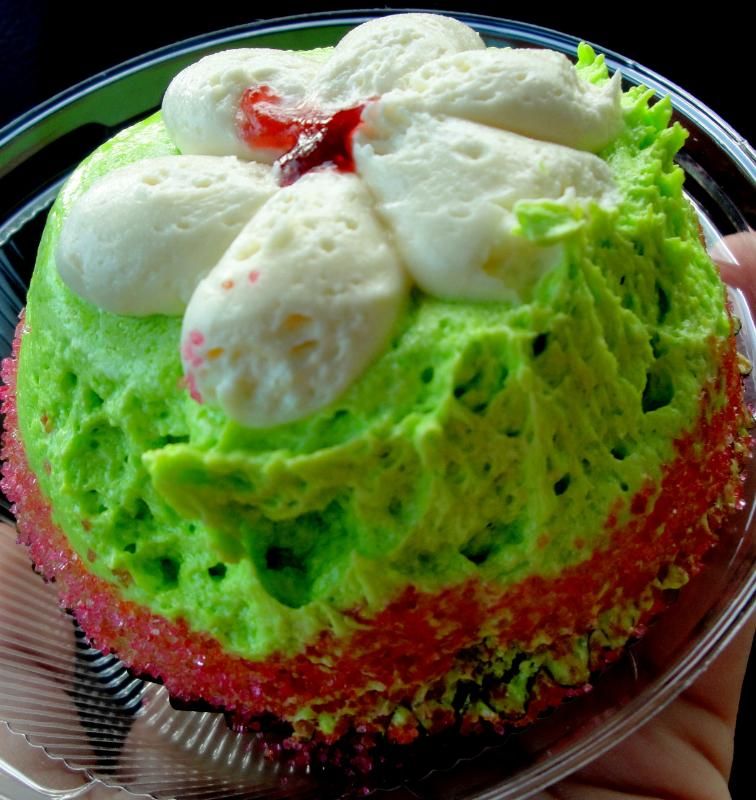 Good lord. I may need to go there again (read: tomorrow) to get another one.
Discovered that I can't stop listening to the Bruno Mars cd
And then one final rediscovery of the weekend-stuffed chicken. I can't even think when the last time I made this so obviously it was long overdue. I made sure to have some chicken defrosting in the fridge and that was pretty much the plan as I'm sure I would find something to fill it with. Maybe I was still in an Italian state of mine since I filled with the colors of the Italian flag-sun dried tomatoes, onion and spinach
I cooked on the stove top with extra virgin olive oil, set aside and mixed with mozzarella cheese and red pepper flakes then filled half of the chicken breast with the mixture.
Apparently my parents are not as frugal as I am because they had some toothpicks on hand…..like from a store. Unlike me where I choose to swipe them from Chipotle and other places. This made closing up the chicken a lot easier since I wasn't thinking of creative ways to use seven toothpicks between two chicken breasts.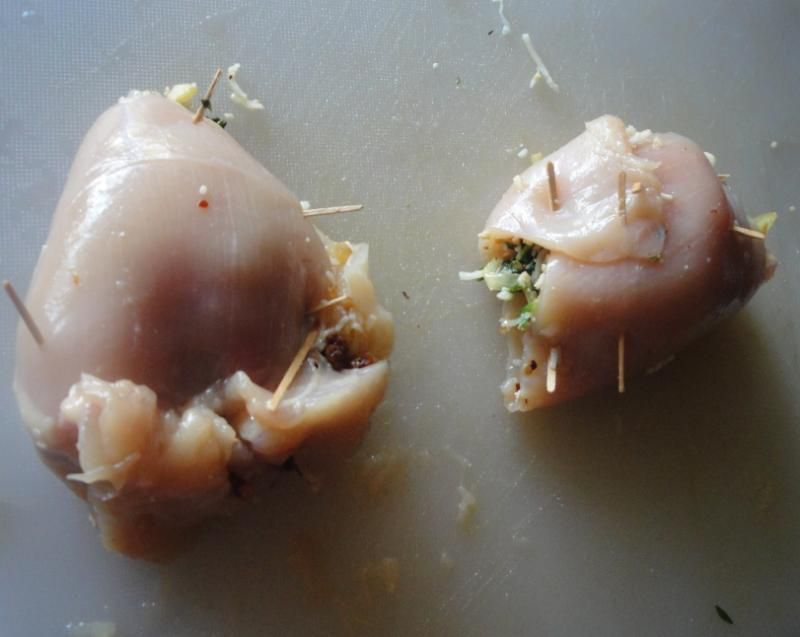 I poured one tablespoon of vegetable oil in the skillet and let cook. I can never time it quite right so I put the timer on to see how long it would take. I usually try to eye it and take it off when it is near charred so hopefully this would give me an estimate of how long it takes to make.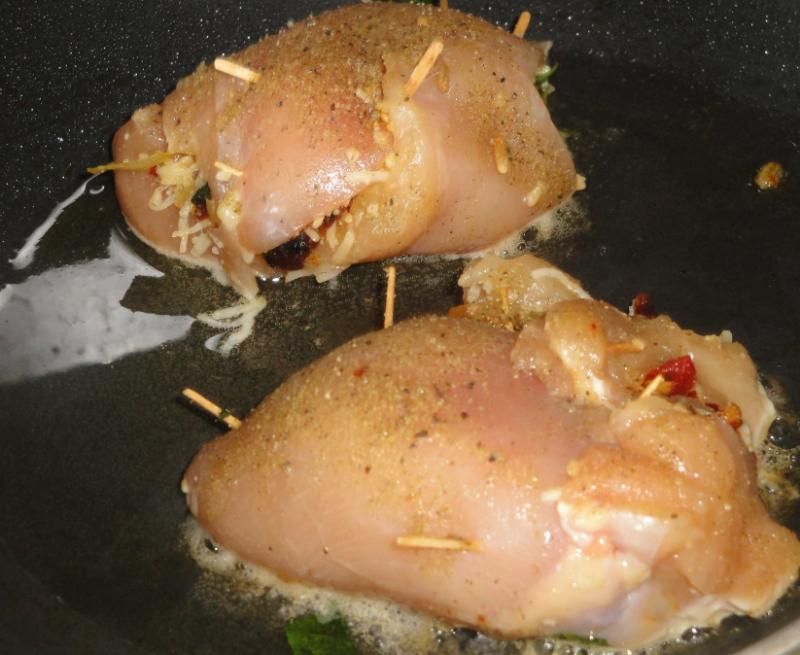 While that was cooking, I threw in some red potatoes and sweet peppers in the oven
20 minutes later, the chicken looked done and so did the veggies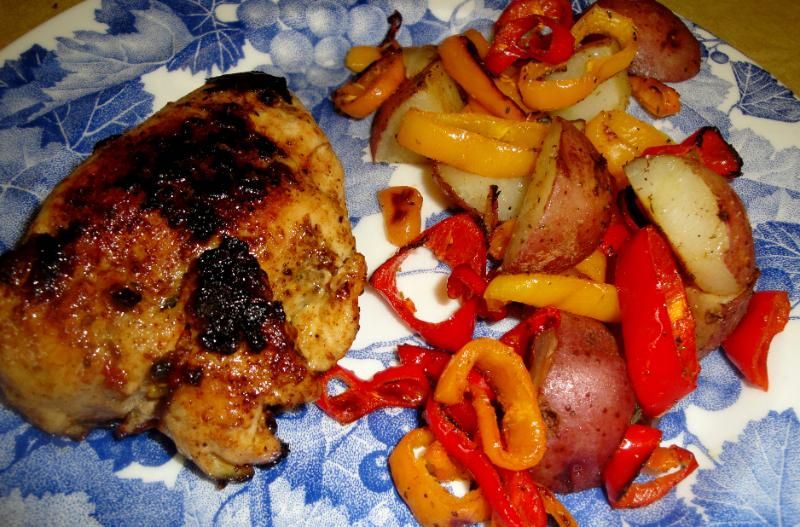 I took the true test and cut into it to see if it was cooked all the way through……
Success! But of course I cut right into the toothpick…..I'll figure it out one of these days….
Have you discovered or re-discovered anything lately?