Thank you to all for your words of encouragement, thoughts, etc. from my post the other day about the funk I've been inand what's going on in my life. Every single comment and email meant so much to me, more than I can ever say so thank you. Even though I've been in a major rut, it doesn't mean I haven't been enjoying myself at all. I've been out and about doing more stuff than I did when I lived in Charlotte and what's even better is that most of it has been free!
Starting off with tons of culture up in this piece! Thanks to Yelp I've had the opportunity to see some fantastic shows like Book of Mormon, Stomp and Memphis. All shows were great, Book of Mormon was so wrong (cmon, it is by the creators of South Park) and Memphis was absolutely amazing but I was less impressed by Stomp. I know the show has been around forever and has rave reviews for being so creative and innovative but it was a bit lackluster in my book. I think it was because the cast was primarily men and the couple of girls that were performing were trying to hard to be as aggressive as the men were performing. It was off-putting to say the least but at the same time it was pretty interesting to see how and with what music can be made.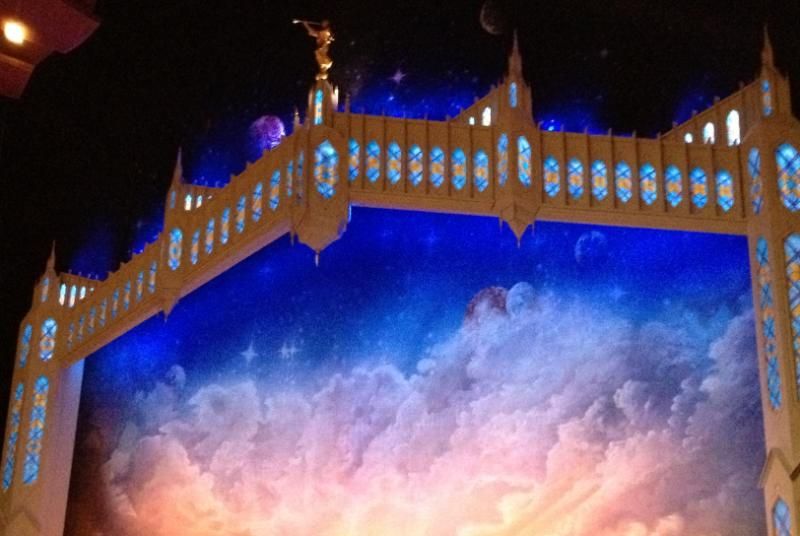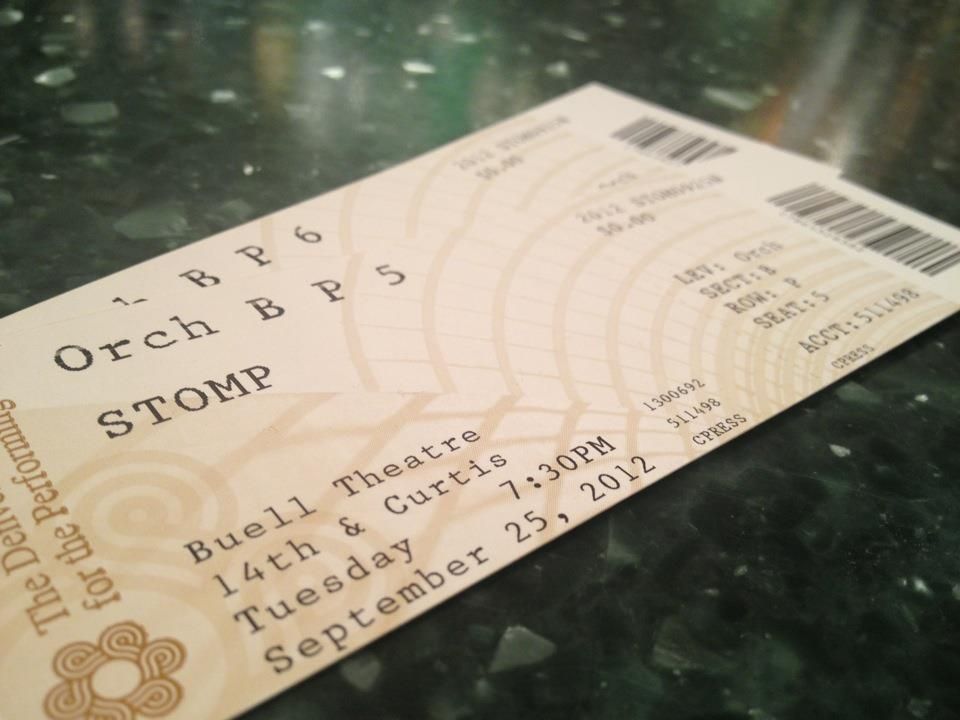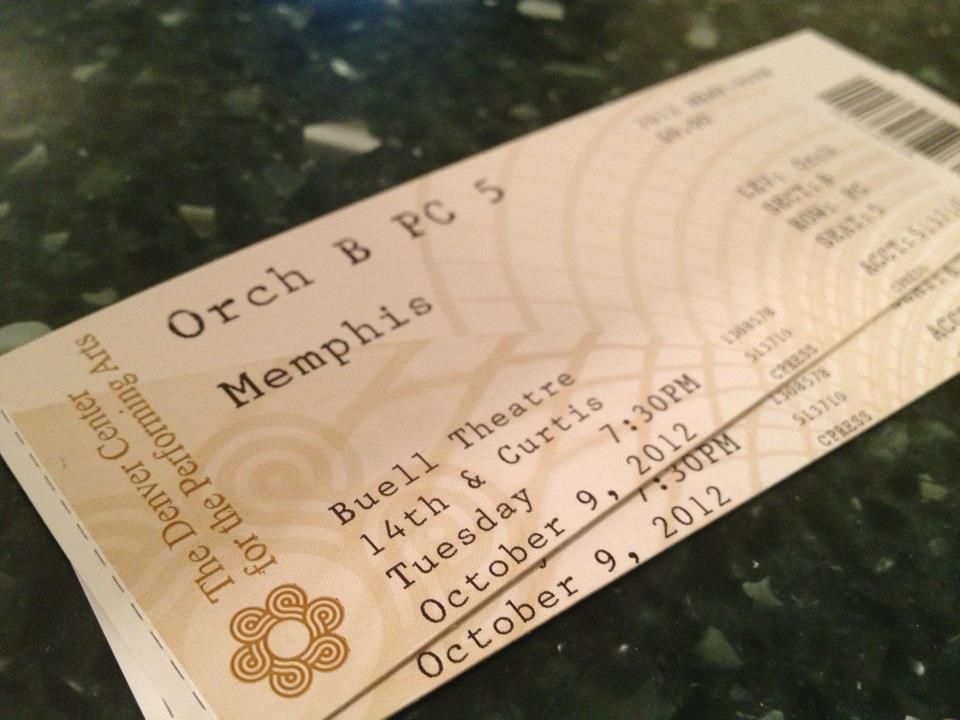 The bf told me about free museum day sponsored by Smithsonian Magazine a few weeks ago and even though it's not a museum, the Denver Botanic Gardenswas on the list.  I pass by the Botanic Gardens every day on my way to work and it the way it's set up just looks magical plus most mornings there is a crowd of people waiting for it to open so the masses have to know what's up. Plus, going on free museum day saved us $12 each so props for saving money!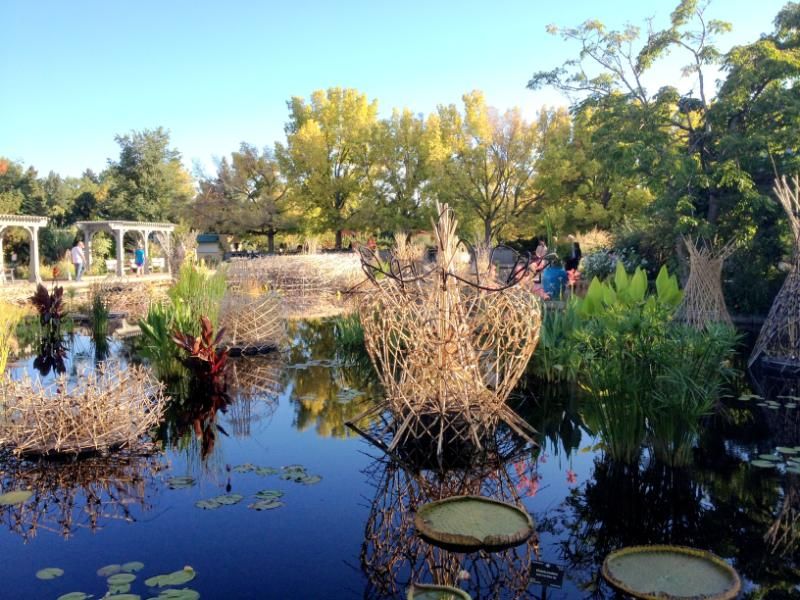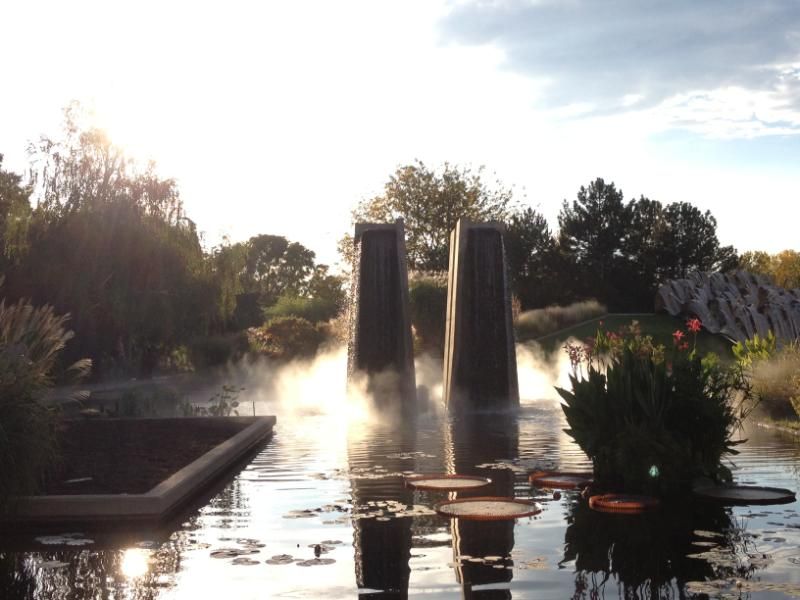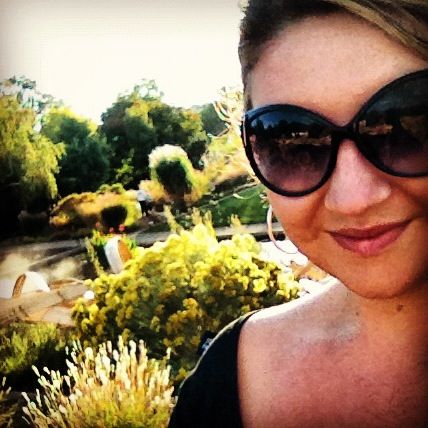 The gardens were so serene with different exhibits set up. Even though it was like a maze it was still enjoyable to walk through and they have a few different patio spots where you can sit and enjoy free wi-fi. That right there may motivate me to become a member!
Then one day at work there was a mass email sent with one of the strangest subjects-the Red Hot Chili Peppers. If I had a fun, exciting job maybe I would hear about them but in the world of banking, it rarely comes up, even in conversation.  They had tickets to see them live in the club section and wanted to take a head count of who would be interested in going.  I've always wanted to see them and can even remember the first time I heard "Under the Bridge" when I was in sixth grade. And yes, I just totally dated myself and would like to remember that was in 1992…..1992! The song is absolutely timeless and most of RHCP are in their late 40's so the fact that they are rocking out more than I ever could is just awesome. And what do you know, I won!
My employer provided tickets in the club area along with a parking pass for the show that was originally scheduled for March but had to be rescheduled due to an injury with Anthony Kiedis.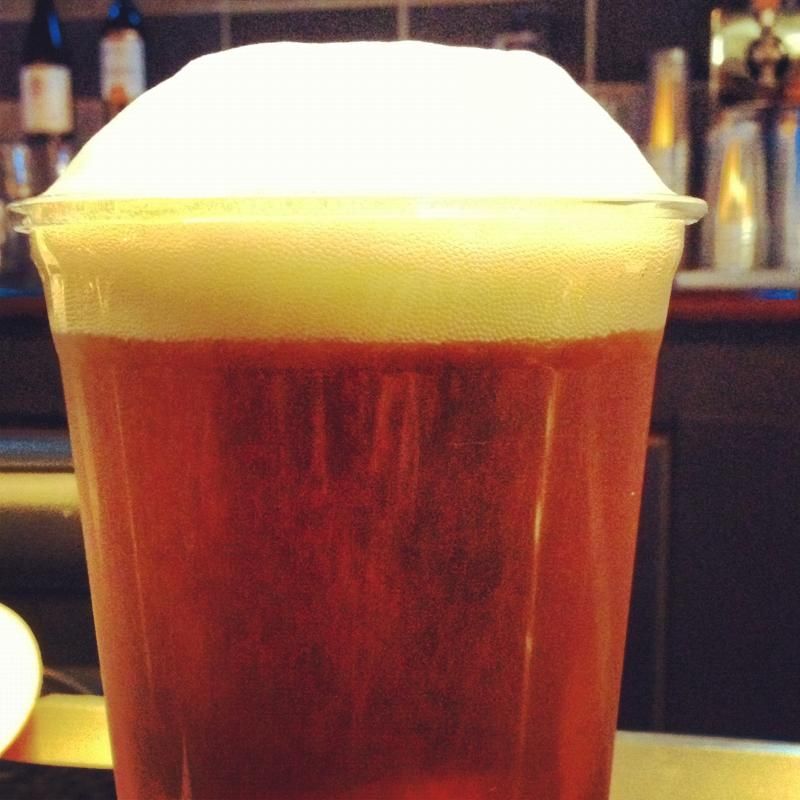 We skipped the opening act because they sounded like a measly excuse of a wannabe death metal band and choose drinks instead. The beer I got still cracks me up because it looks like a dome, I've never seen head like there before. We got to our seats right before RHCP took the stage. The concert was outstanding and they sounded clear and just like how they do when I'm listening to them at home or on the radio. It was awesome to hear old and new songs and when they performed "Higher Ground" I was doing the dance from CenterStage in my head (best. movie. ever.). The energy was out of this world, I've never been to an indoor show and it was at the Pepsi Center where the Denver Nuggets play so the sound was ridiculous! So ridiculous my ears were ringing the next day until lunch time but it was worth it.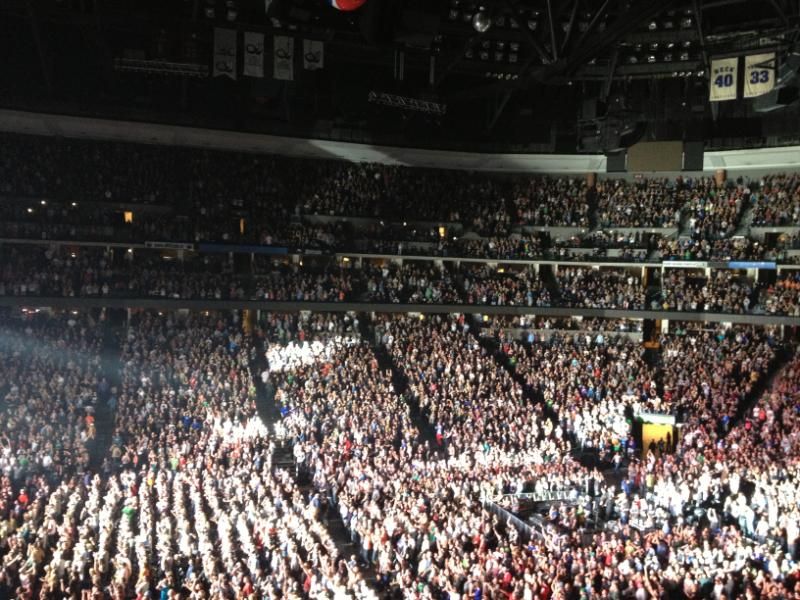 Before the concert we stopped for a quick dinner at Noodles and Company.
I've never understood the appeal of noodle places like Noodles and Company. Yeah, it has a variety of noodles from different regions of the world (Mediterranean, Asia, etc) but a noodle dish is something I can make at home so I never think to stop in for a meal (unless I have a coupon of course).  The food was tasteless and really had no substance. I ordered the Indonesian Peanut Saute and it was packed with veggies but held no flavor in it. My bf ordered some kind of chicken marinara pasta and they forgot the chicken with it.  It took them some time to get the chicken out and he was halfway through his meal when they did finally bring it out. Plus the place was an ice box and all I could think about was 1) Getting out of there to warm out 2) What other establishments were in the area that I could grab a quick bite at to make up for the weak dish I had. 3) Hoping that we would get out of there in time for the show.  It was the perfect storm.
Me being one for consumer rights, I wrote the company letting them know about the experience and a manager from the location was quick to respond to me. He apologized for the experience I had and told me he would like to make it up to me if I wanted to come in again. I told him he didn't have to do that but may just stop in again (of course I would, y'all know I won't pass up a free meal). That being said, Noodles and Company has redeemed themselves in my book.
I stopped in there for lunch this past weekend and it was a complete 180 from my last experience. It wasn't freezing in the restaurant and I ordered something absolutely heavenly-the truffle oil mac and cheese. This dish was like a huge bowl of comfort—rich, creamy doused in truffle oil and adorned with portobello mushrooms. I had the grilled chicken with it so I could get some protein in and I can say with 100% confidence this is a dish I could come back to Noodles and Company for. While it may not be my top pick for somewhere to dine, I really appreciate how proactive and customer focused the management is.
Other than that I've been enjoying various free things such as walking during my lunch breaks and at the park near my house.
And hanging with my beautiful, dapper dog.
And playing Words With Friends. I finally joined the cool kids and downloaded it and I'm a wee bit obsessed (name is RoomonFire13 if you want to play). This little app is making my day at work go by much quicker than it did before! But the sad part is I only know two people on there so it's really not friends…….soooooooooo…..if you wanna play, hit me up
And as you can see, I keep it classy when playing Words With Friends. Holla bitches (30 points, woot woot!)
What free stuff have you come across lately?