Happy Friday and happy November! November is one of my favorite months because of the weather and the feeling of holidays in the air after Halloween being out of the way. But I especially love the first days of November since that's when all the stores have their Halloween stuff on clearance! I haven't found as many deals as I have in the past though. I went to Walgreens the other morning and they had all Halloween stuff 50% off with candy excluded. Say what? That's exactly why we shop the days following Halloween right? So I made my way over to Target in hopes of better sales and it was a bit better with 30% off candy and 50% off Halloween items. I didn't buy any candy because I'm cheap and like to wait for 50 or 75% off candy but I got cake mix for $.68 and mini marshmallow packets for $1.40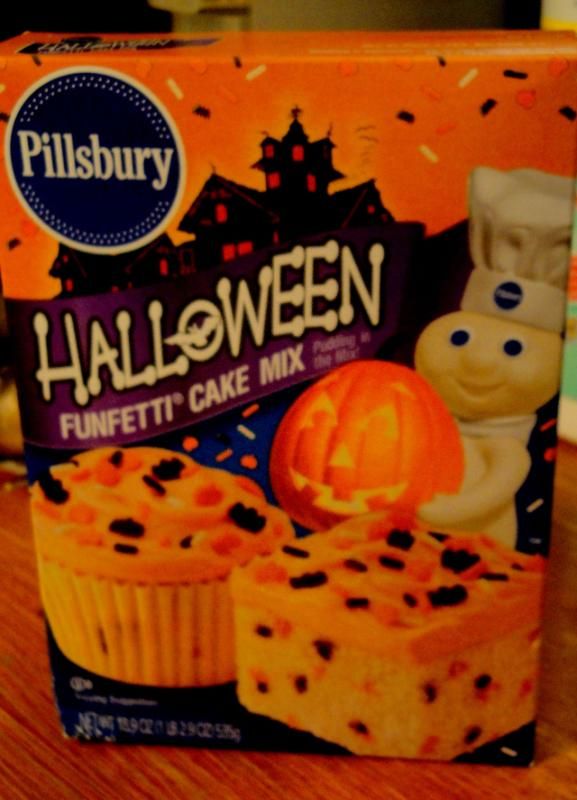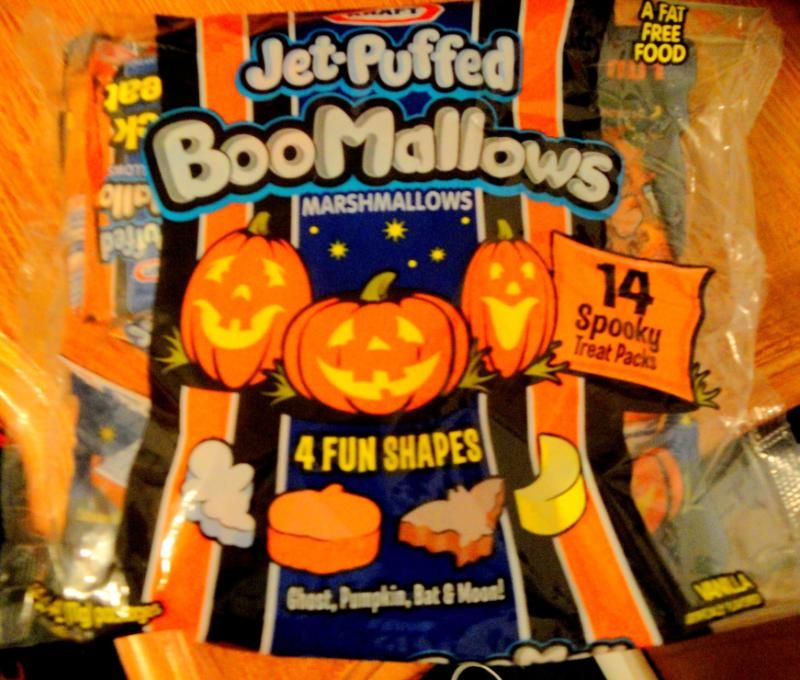 Since I'm leaving Florida for Colorado next week, I'm once again going through my Groupons and Living Social deals like crazy. I bought a Groupon for a mani/pedi at Phenom-a-nails in Pompano Beach awhile back so I definitely wasn't going to let it go to waste.
I wasn't familiar with the location but after getting directions, I made my way there without any issues. Well except for thinking I was in the hood since it was a very questionable part of town. The building that it's in is very run down and doesn't look like there are legit businesses in there. But maybe I was being a snot by prematurely judge the place by its appearance? Negative. I went in at 1:45pm and was out of there at 3:55pm. More than two hours for a mani/pedi  is absolutely ridiculous especially when the place appeared to be fully staffed. They didn't have the standard spa pedicure chairs, instead they had regular seats surrounded by cushions and stuck your feet in an electric foot bath. I'm not sure why Florida nail places do this but I think it's kind of trashy. If I was to open up a nail place, I would splurge on the chairs but that's just me. The best thing I can say about Phenom-a-nails is that they had my favorite OPI color, Lincoln Park After Dark
I had to time to kill before getting my nails done and went to Big Lots to see what they had in stock. I wanted to pick up a few snacks for the car ride next week which is a bummer because I could've cleaned house with Bob's Red Mill products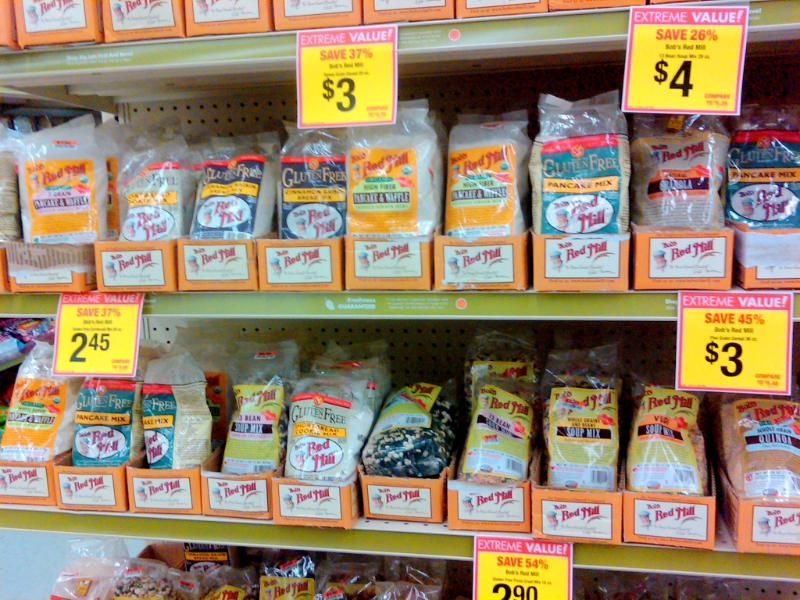 Instead, I spent about $4 on the following, including one of my most favorite snack foods ever-Snyder's Hot Buffalo Wing Pretzel Pieces!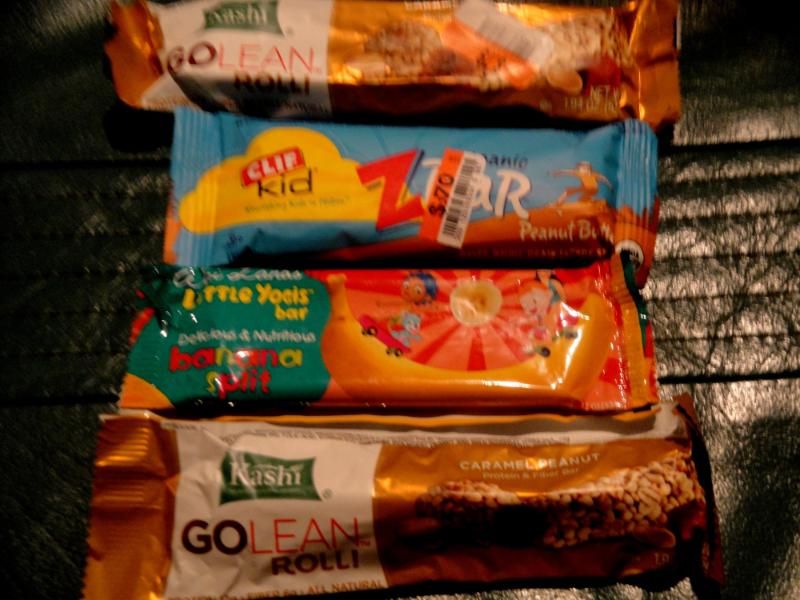 And for those wondering, that is a peanut butter Z bar in there. I don't know why but I've been digging peanut butter lately (and no not pregnant). I tried a fun size Peanut Butter Snickers this past week and it was heavenly. If I see a bag of them on clearance, I will be in trouble.
I used the Walgreens circular and my coupons to use this week and got the following four items for $8 along with $4 Walgreens bucks to use in the future.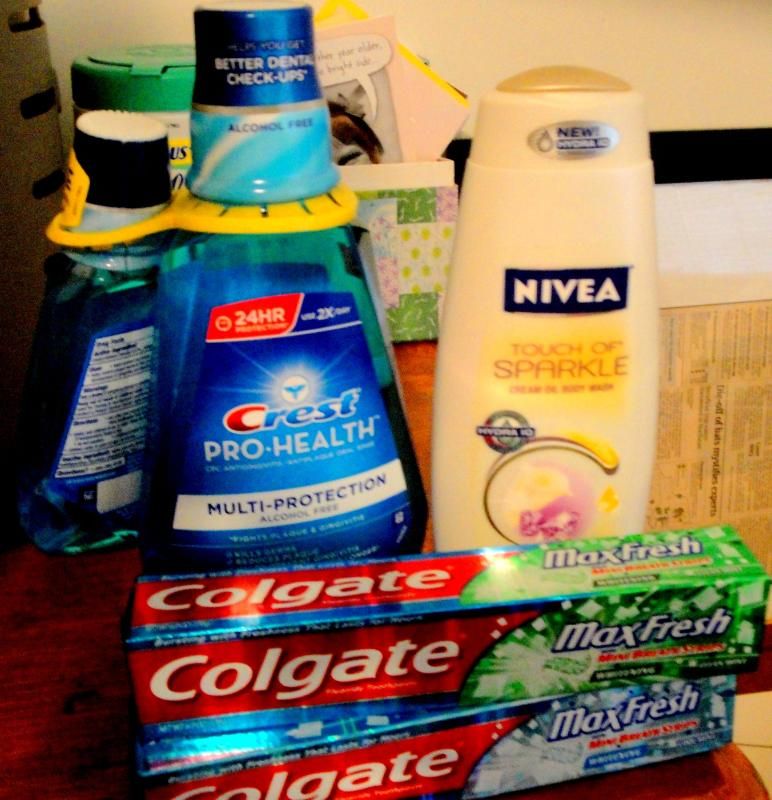 I even scammed the system a little and chose the Crest Pro-Healthy with an extra little travel sized addition to it. If I'm going to put my savings to work, I may as well try to get the most bang for my buck, yes?
My dad and I were going to use a Groupon for a sushi restaurant in Fort Lauderdale on Monday night but they were closed for Halloween. A bit odd yes but we had a back up plan of Benihana since they have a great happy hour special from 5-8pm Monday-Thursday. It's a great way to save money while dining at the bar and another way to save money at Benihana is to join the Chef's Table, where you sign up for their email notifications and they will send you a $30 gift certificate for your birthday dinner to use during your birthday month! I haven't been to Benihana since my last visit in August so I was excited to partake in some happy hour action both on the food and drink side.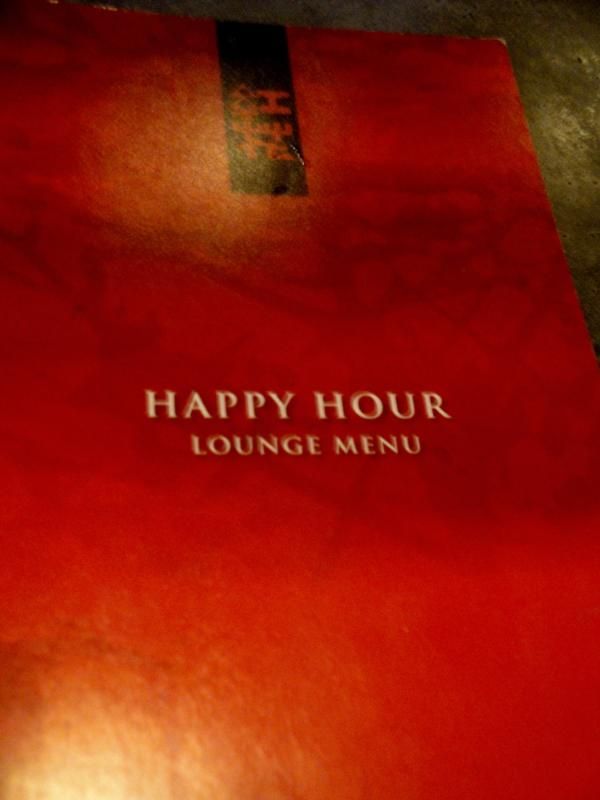 I got the edamame, Las Vegas Roll and the Dragon Roll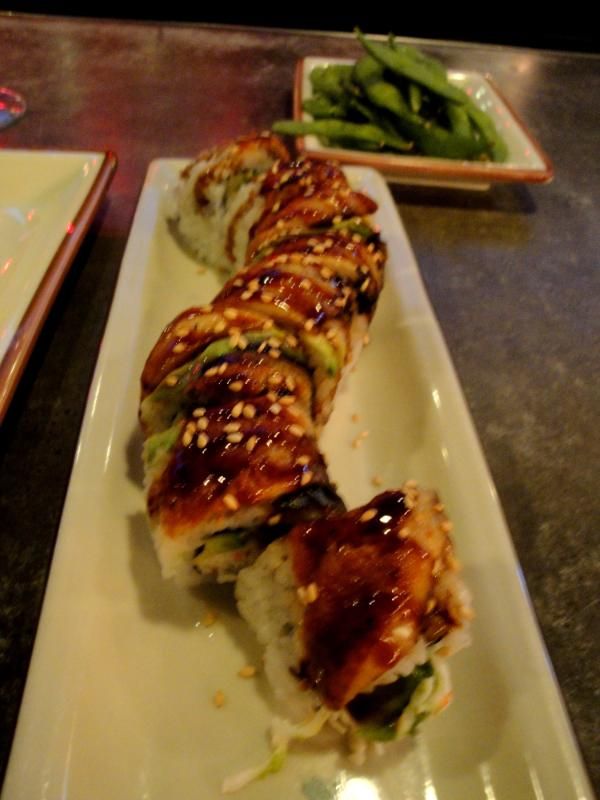 As you all know, I respect when a company has great customer service. I wrote Whole Fruit a few weeks ago regarding their Strawberry Fruit Bars, which I bought after reading about them being voted as a favorite for low calorie novelty item. But when I opened up the package and had one, it was as if I was an ogre holding the fruit bar. There wasn't enough room for my index finger and thumb to hold it without it melting all over me and I could barely handle it. I shot them an email to see if this was standard with their items and they got back to my pretty quickly apologizing for the inconvenience and thanking me for letting them know about the idea at hand (pun intended)
I got back from Colorado and was going through my mail when I saw they sent me not only a coupon for a free box of Fruit Bars but also a $.50 off coupon for future purchase. Thanks Whole Fruit for sending me these and listening to my concern!
What deals have you found this week?