As soon as I booked my trip to Colorado, I did one thing: check out Groupon, Living Social and all group deals I could find so I could try new places and save some money while doing it. I somewhat stumbled upon this site (although would have been awesome if I stumbled upon it using stumbleupon)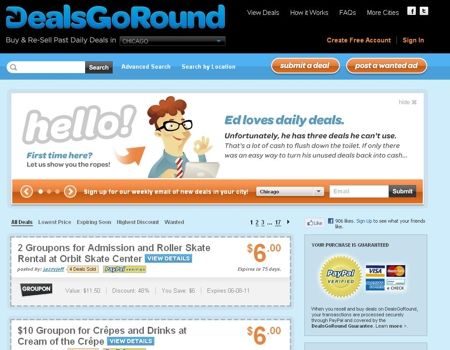 Deals Go Round is your solution if you are looking to buy deals that you may have missed before or want more of. They also take it a step further with giving people the opportunity to sell unused deals you won't be able to use or don't want to. I have bought two deals off of there so far-one in Colorado and the other in Florida. You can also use Deals Go Round to keep all of your deals in one place such as from Groupon, Living Social, etc. instead of having to go to each individual site to see them. They send you a weekly email update to let you know when your deals are expiring and others that are available in your area. This has been a saving grace for me since I am so unorganized when it comes to my deals and as you know, all about saving moola.
The first one off of Deals Go Round was for Jives Coffee Lounge in Old Colorado City which is part of Colorado Springs, CO. The deal was for $8 worth of food and drink (for only $4)  however it's a bit awkward since when you buy it on Deals Go Round, the name of the original buyer is on there.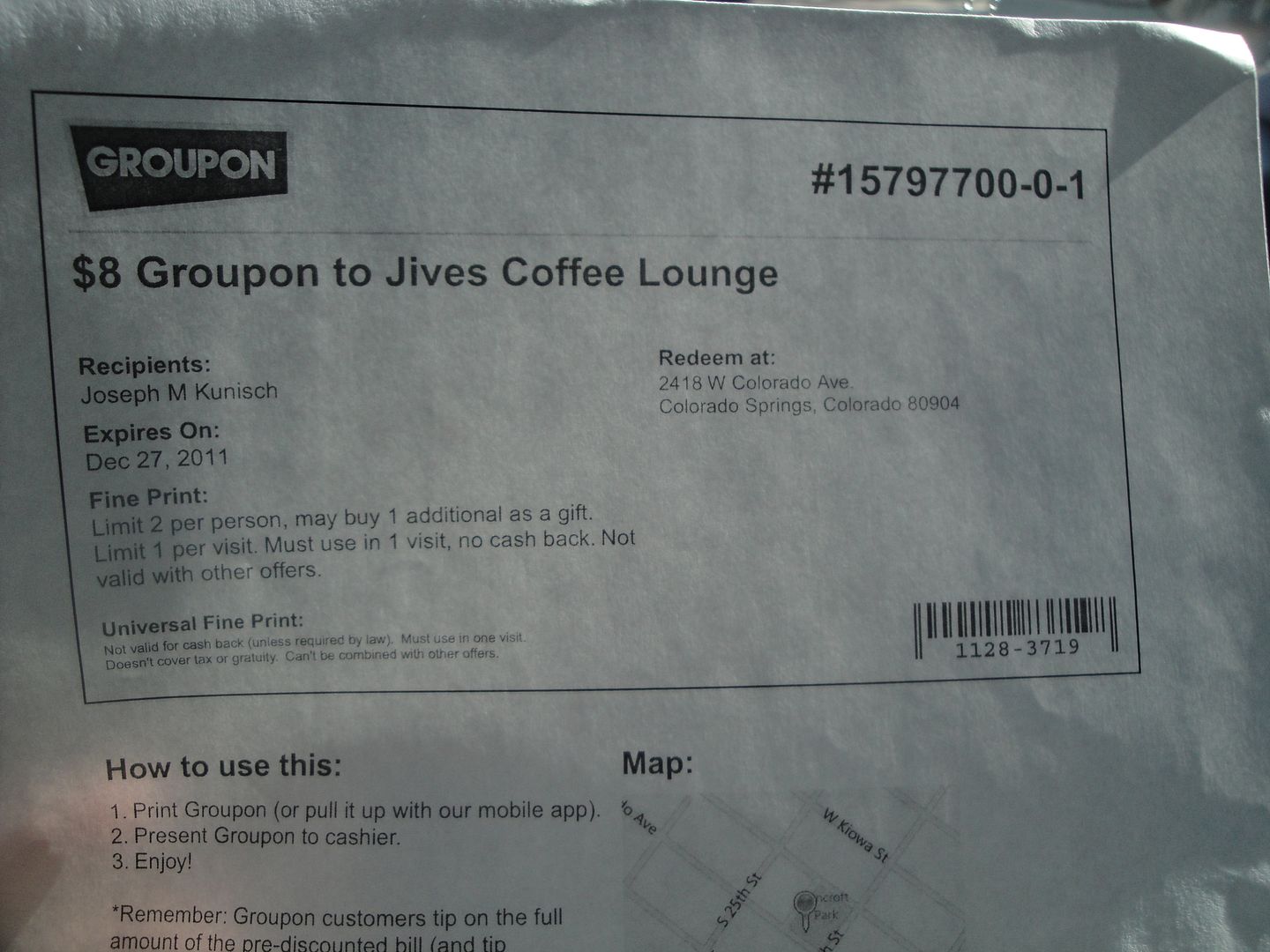 So for a day I would be Joseph Kunisch. Rock on.
Walking into Jives was everything I thought it would be: hipster on a phone in front of the place, spacious inside with a stage for local musicians and local art on the walls for sale. Sometimes cliches can be a good thing!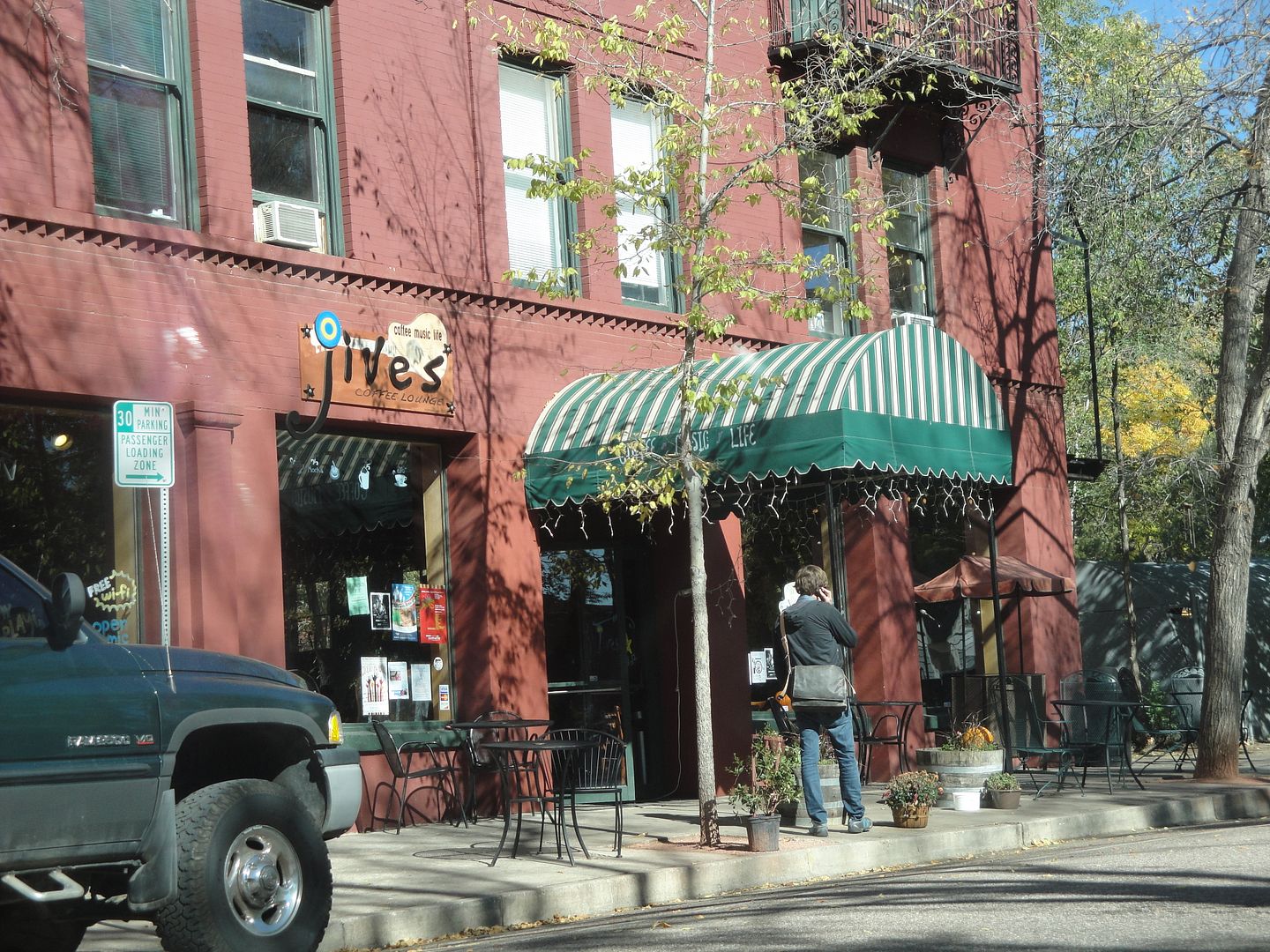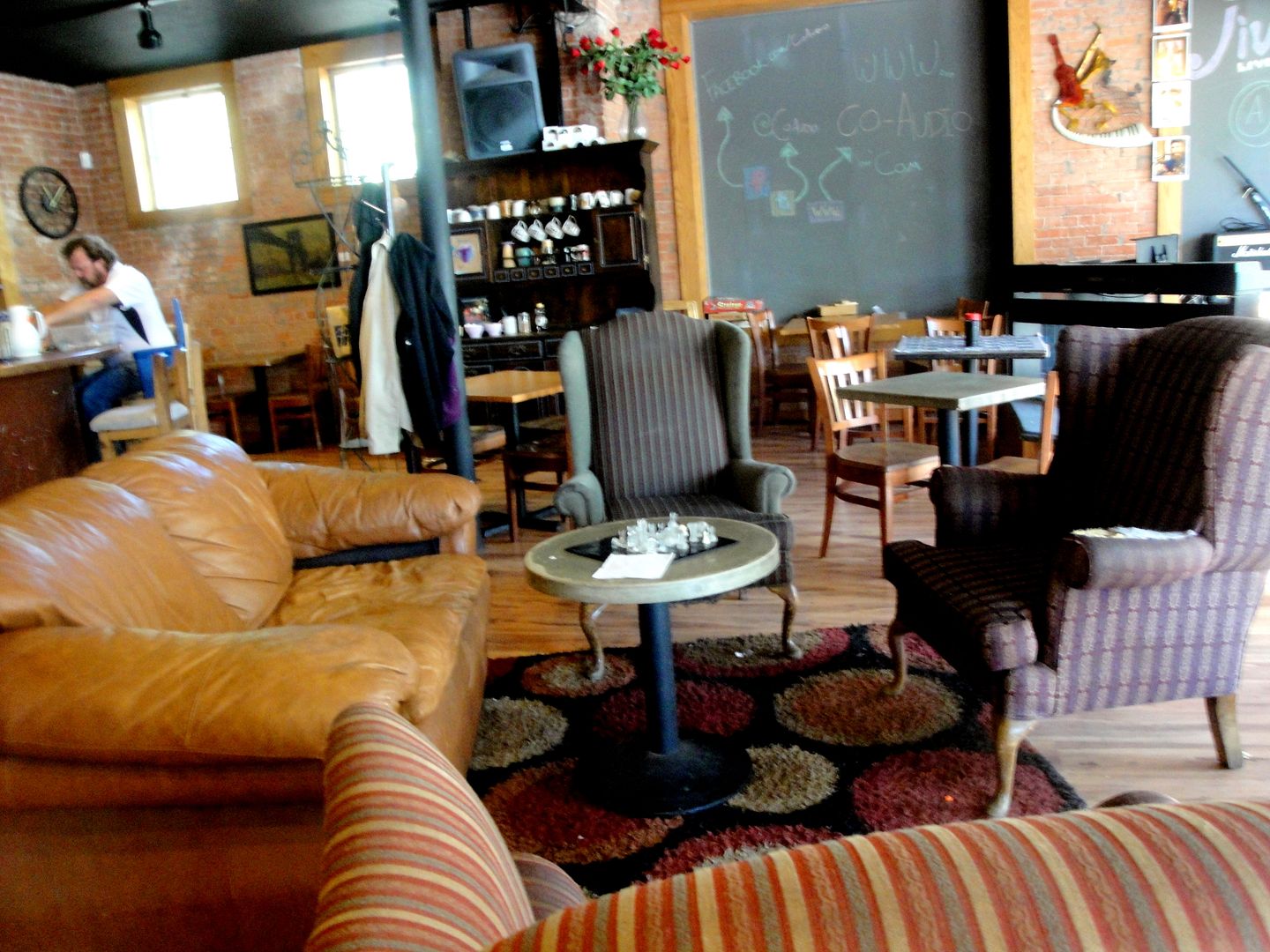 There was only one barista working but she was so sweet and we chatted about my upcoming move and recent adventures. This kind of brought Italy flashbacks to mind because I would sit there, talk and enjoy my drink without being in a rush (because I loaded the meter full of coins) I ordered an iced latte and a turkey and provolone bagel sandwich, both which were awesome.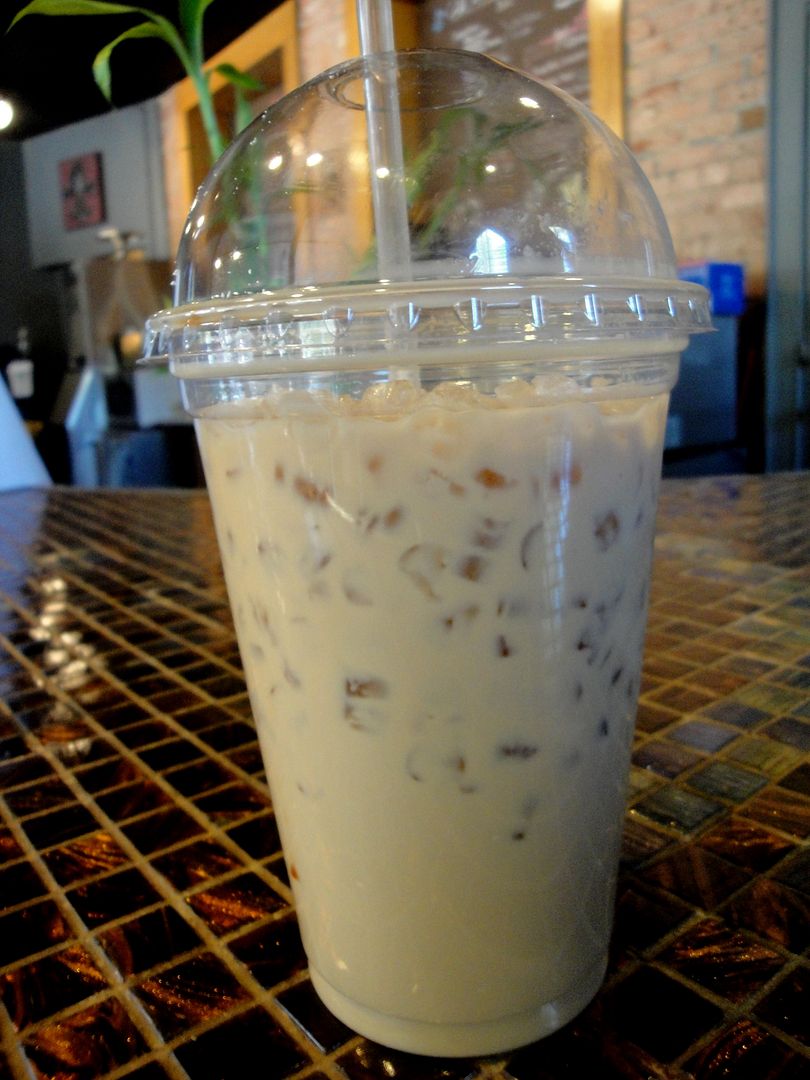 I started chatting with a man sitting next to me at the bar. He was making jewelry and sells his stuff there and showed me his work. He had some bracelets and necklaces made out of coffee beans. Say what? Screw Tiffany's, my two loves of jewelry and coffee comingled together?? Yes please. He started to make a coffee bean bracelet for me with some red beads mixed in.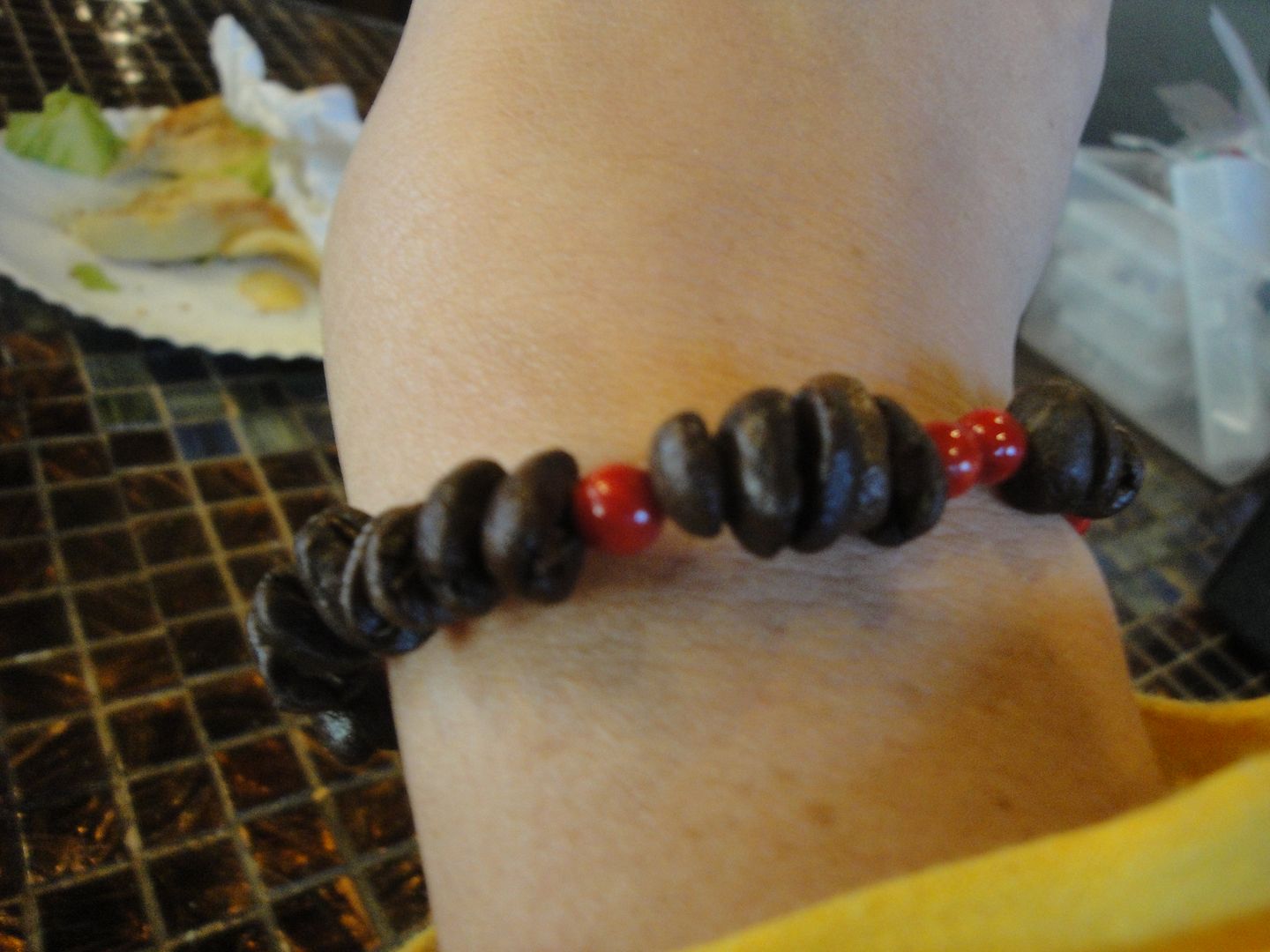 Supporting the local art scene and only costing $5? I'm in.  I also scored a deal for $10 worth of food for $5 at Olde World Bagel and Deli. Guess I'm on a bagel kick eh? I went in and got a Reuben bagel sandwich, soda and a bagel to go for breakfast the next day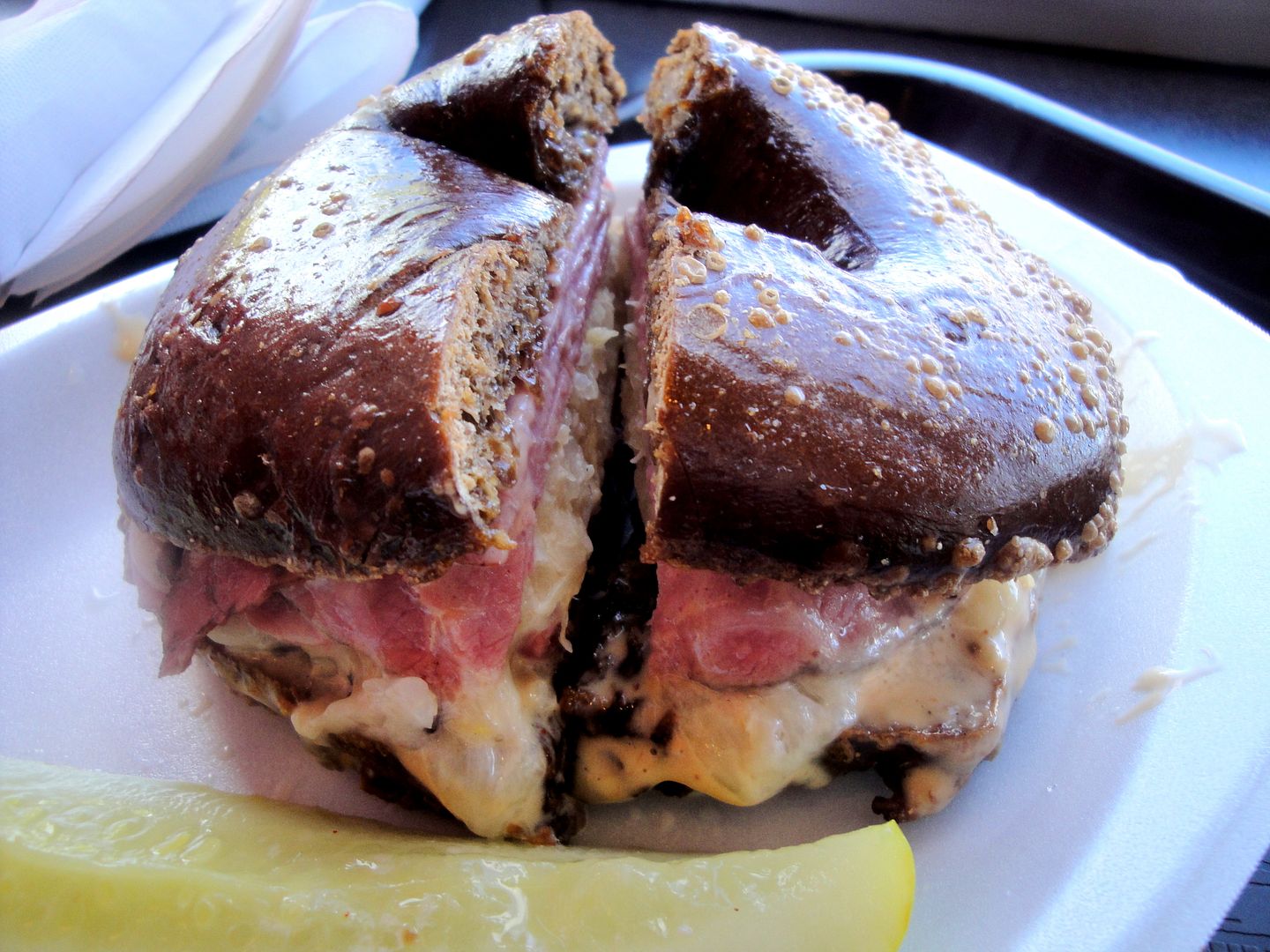 They definitely weren't shy with the meat and sauerkraut however I felt like this sandwich was too ambitious. It had too much going on and was too…..how do I say….slippery? The sauerkraut kept slipping out and it was just gross after awhile. Then I pondered if fraternity boys ever use sauerkraut for girls wrestling like how they used in Old School
Blue looks like a man who could get down with the sauerkraut
Other than that I've been cooking up a storm. Ok, maybe not a storm per se, but a couple of meals here and there. My friends who I'm staying with are both in the Army and her husband is out in the field for the next month so she is all alone with a four month old baby. I figure the least I can do is cook some food for her so she doesn't have to worry about one more thing after she gets home from an 11 hour day. The first thing I made was lasagne since it's an easy, go to meal. Plus I've made it enough times that I don't get nervous about if someone will like it or not. I decided to health it up a bit by making it with spinach, onions and Morningstar Veggie Crumbles plus using about 1/3 less shredded cheese than I usually use when making it.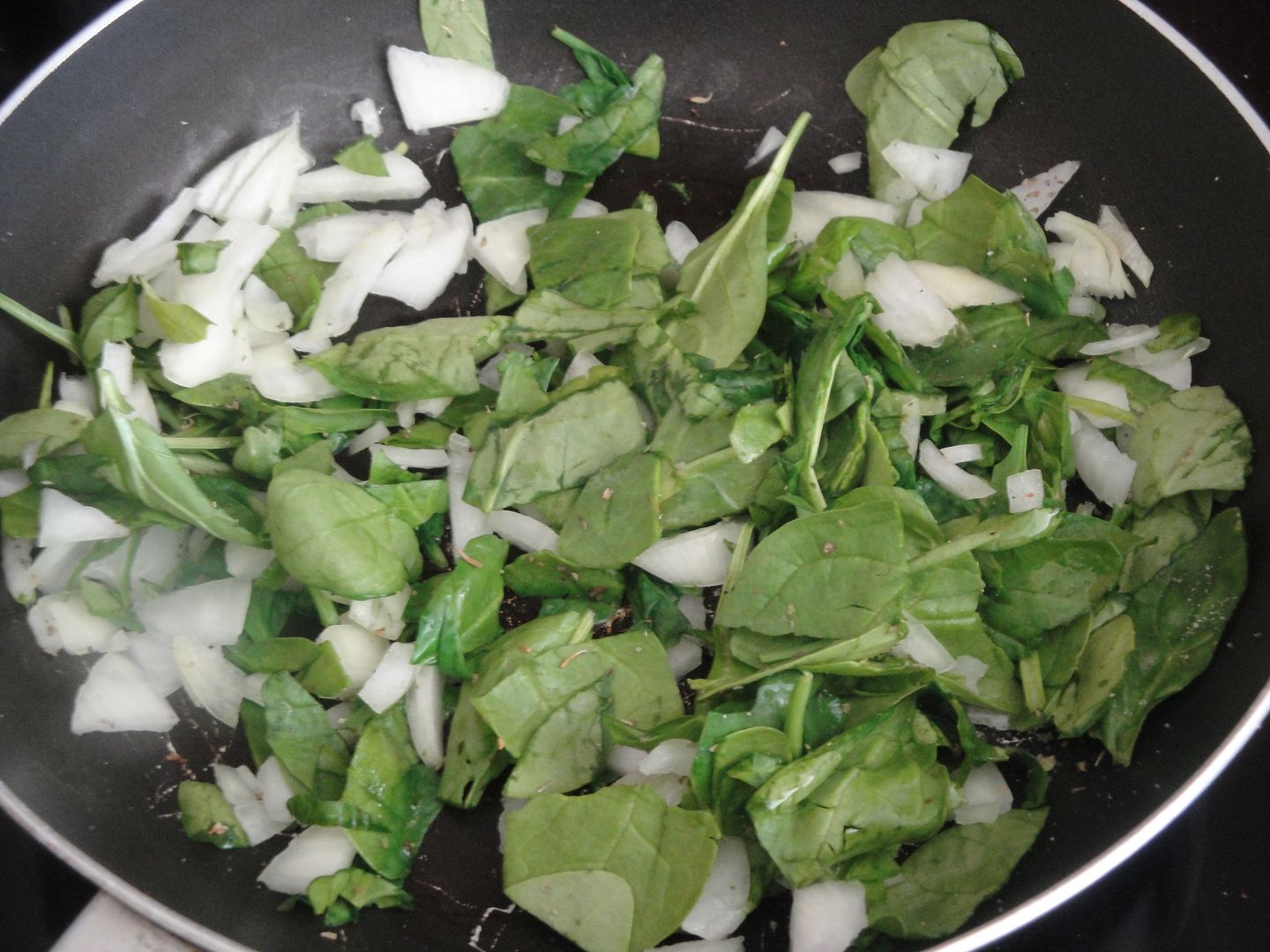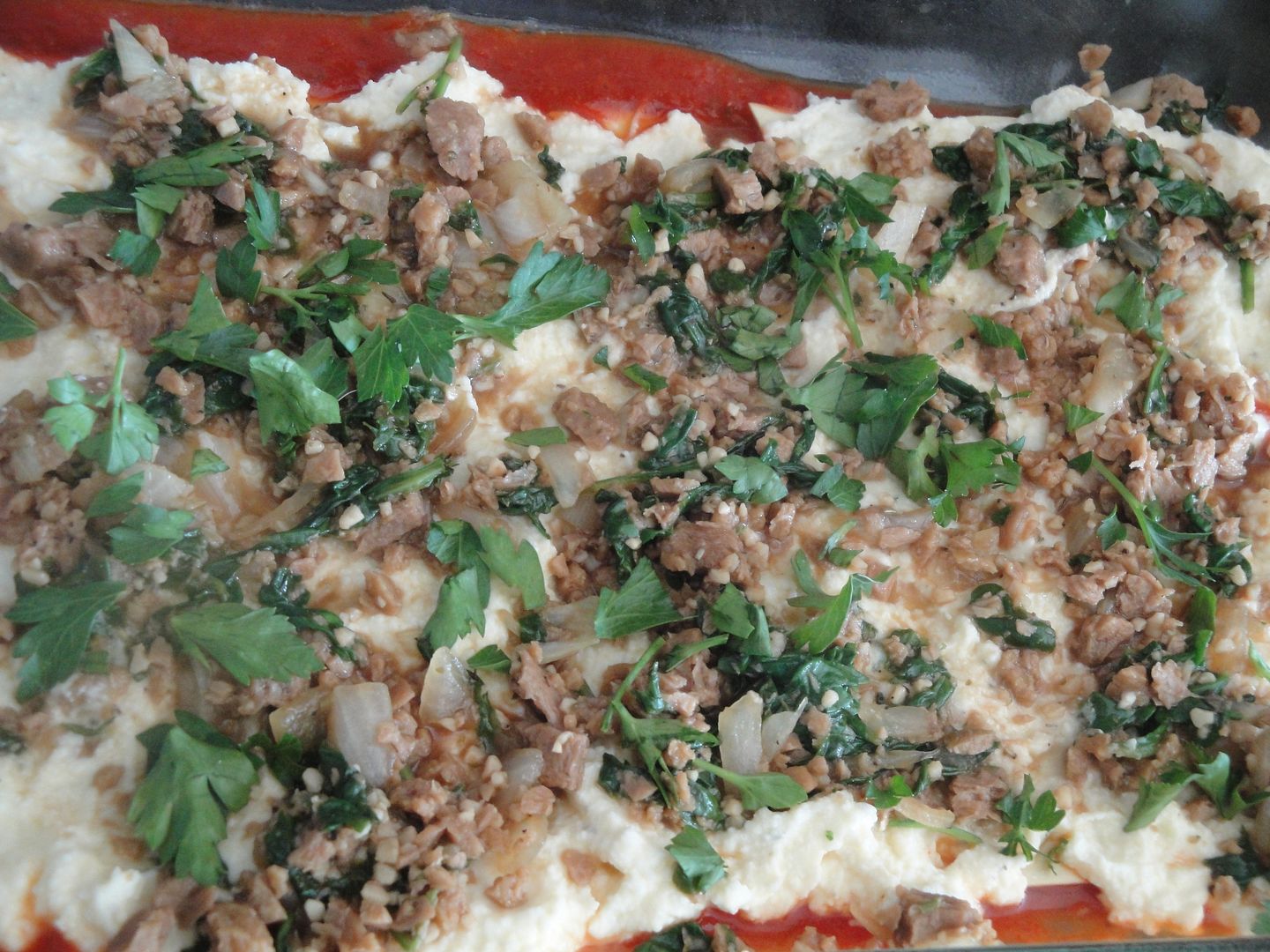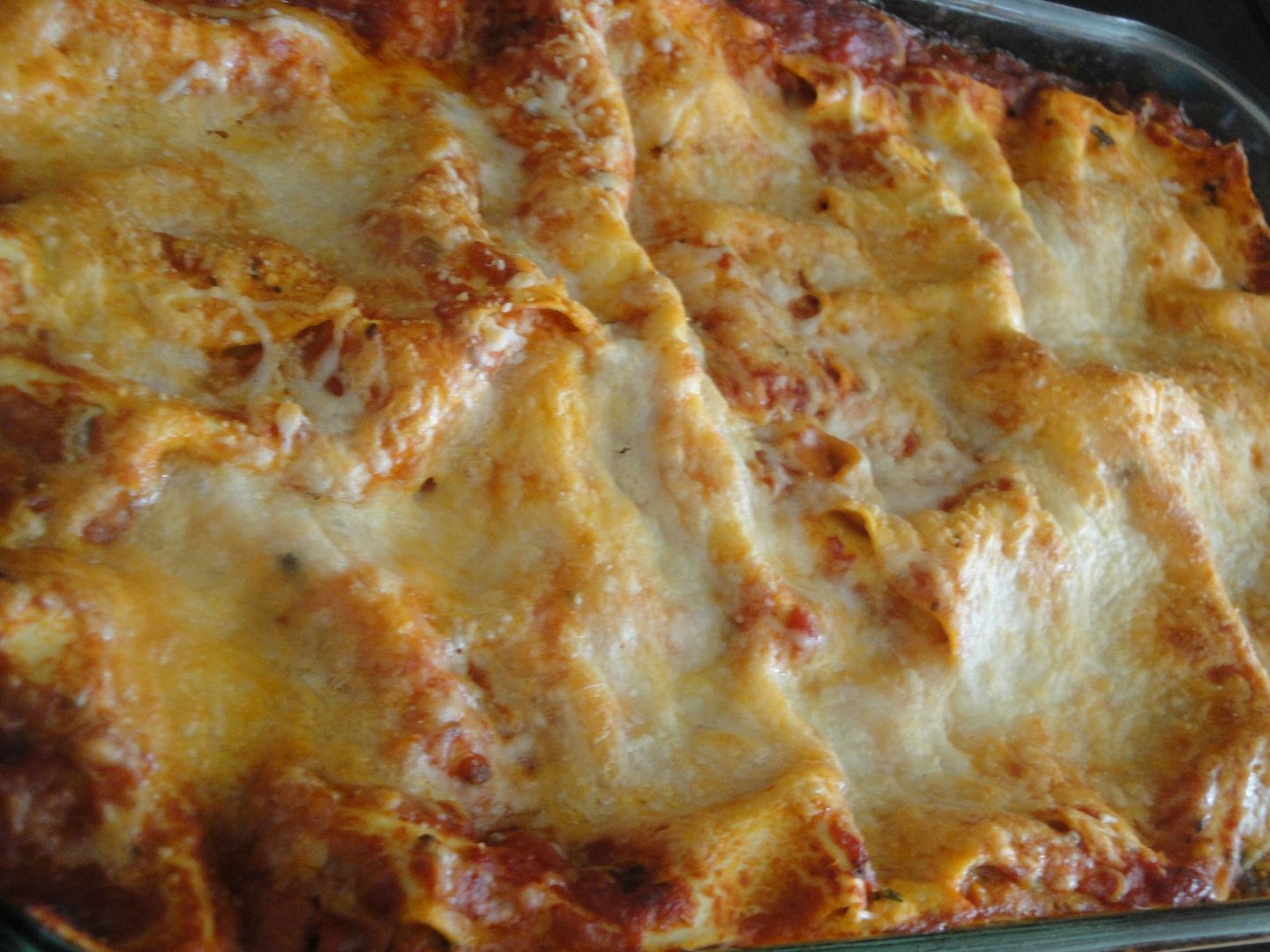 The other meal I made was chicken and black bean enchiladas. I was so stoked to see El Pato at Wal-Mart when I went the other night (note: If you're in a military town, do not ever go to Wal-Mart the day on or after payday. I seriously thought Armageddon hit by the way the aisles were cleared)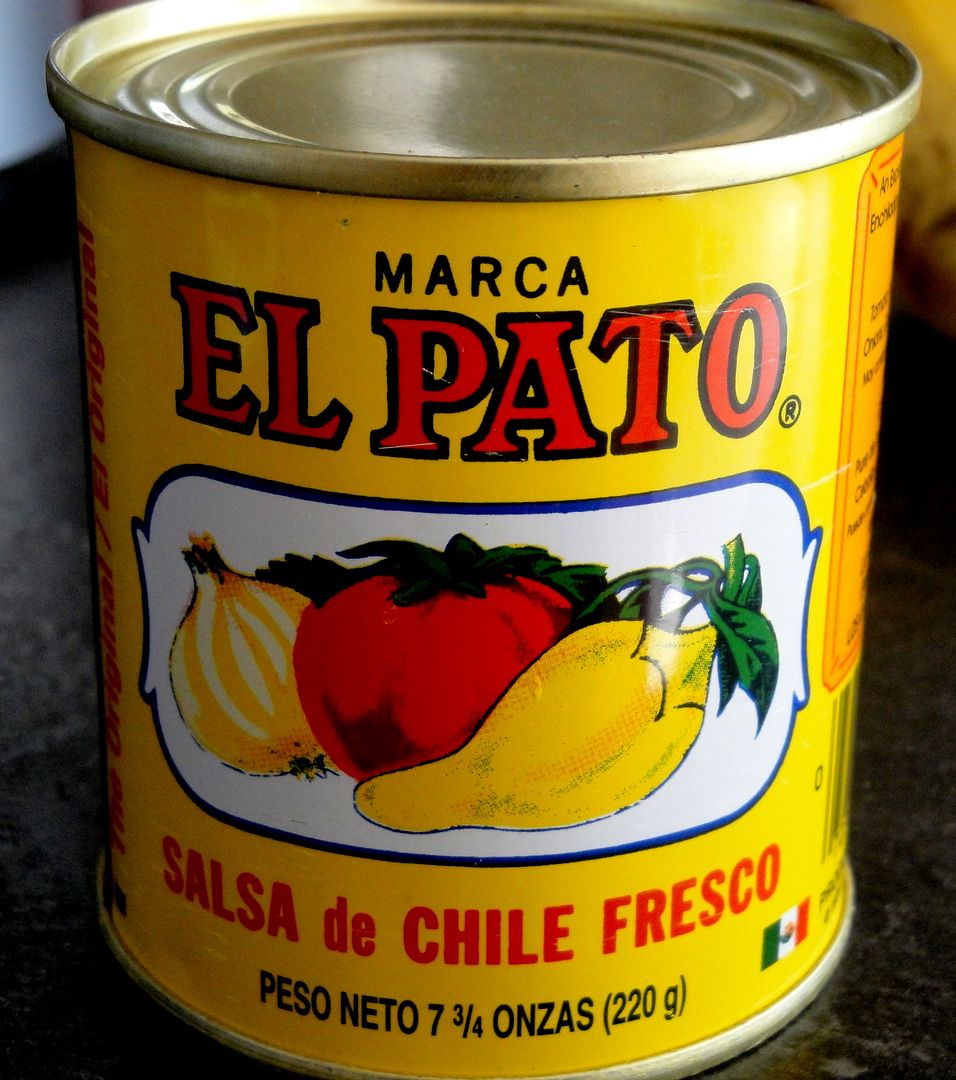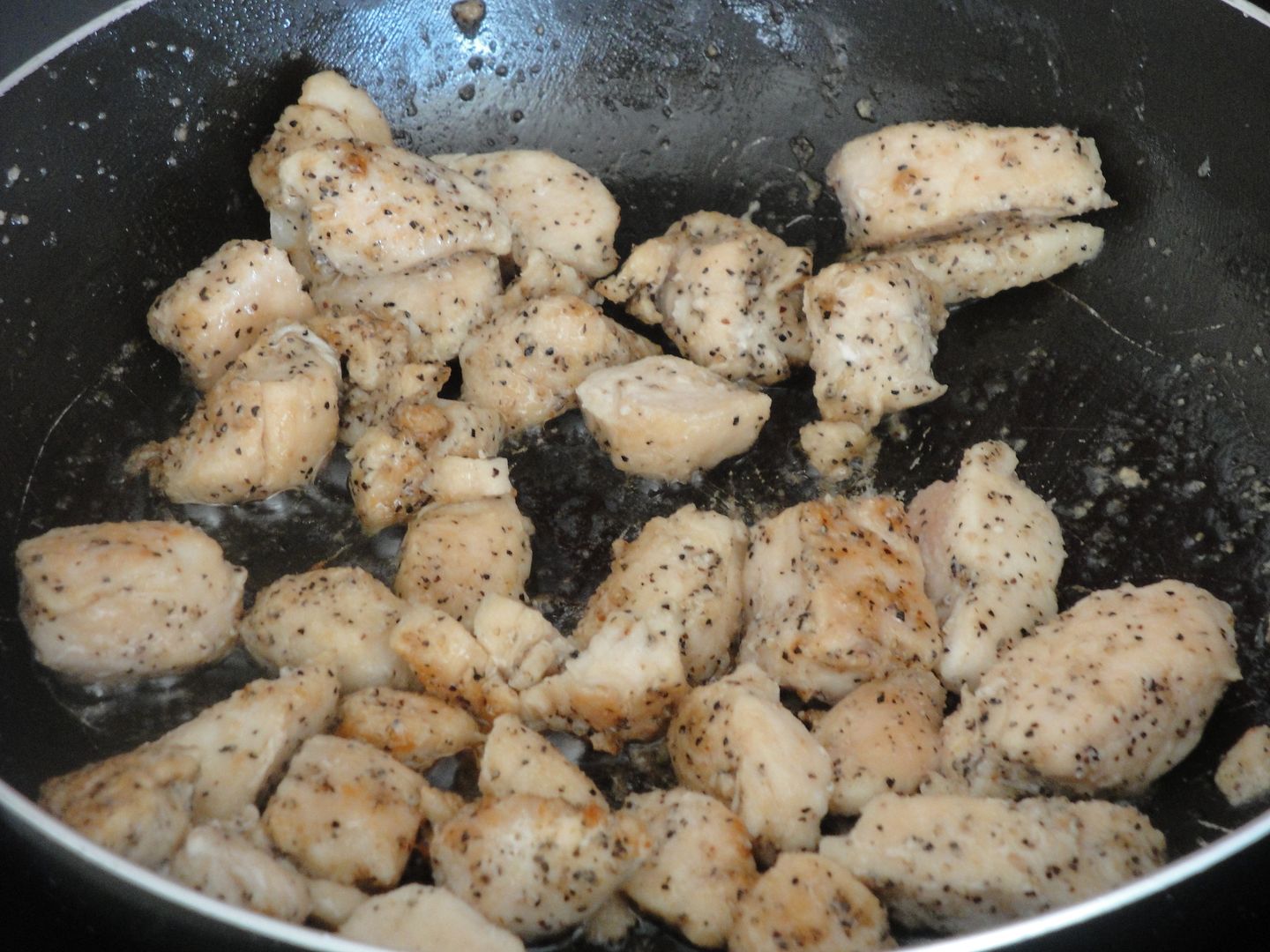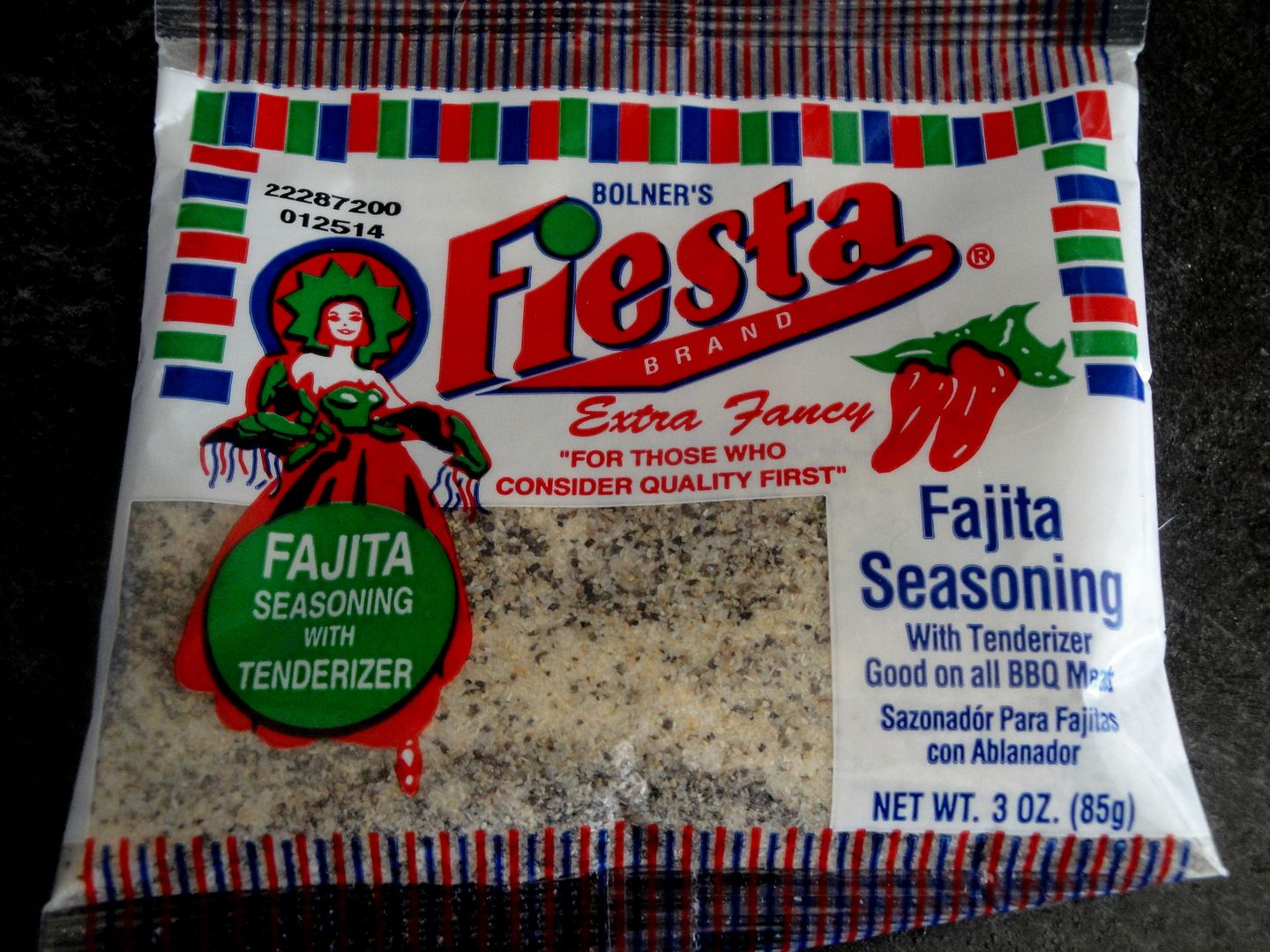 I seasoned the chicken with this Fiesta Fajita seasoning that I found at Wal-Mart. It was only $1 so I thought I would try it and I wish I didn't waste my dollar. It's my fault really because I didn't look at nutritional value and this stuff is loaded with sodium. So much that after the chicken was cooked all the way through and cooled down, I washed off some of the seasoning since I didn't want to bloat up the next day. Besides for my normal enchilada recipe, I didn't use any peppers which is very unusual for me. My friend doesn't like spicy stuff so no Jose Jalapeno this round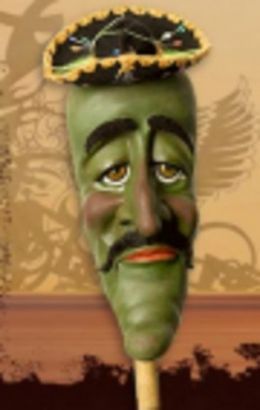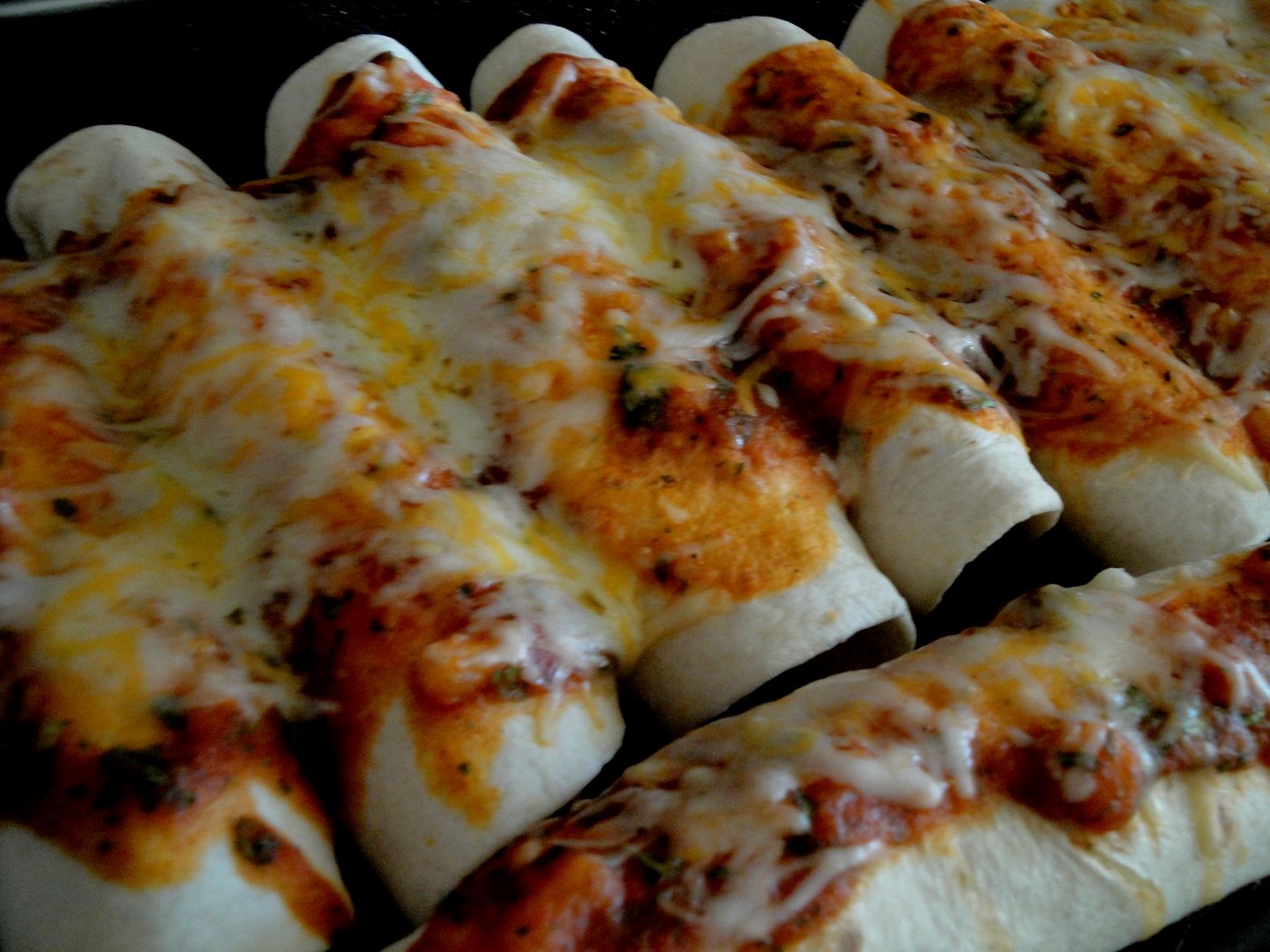 Even though there was a lack of of peppers, it still turned out pretty well. I used more cilantro than I normally use to give it a little bite so it wasn't completely bland but wasn't burning my friends mouth
Also, I won some money! I went to Pike's Perk Coffee to start my day before wondering around downtown Colorado Springs yesterday. I got a medium coffee and went upstairs to hang out and charge my phone. I  did some budgeting them remembered I had a few scratch off tickets that I bought the other night sitting in my wallet.
I'm sure I looked a bit sketch scratching off my tickets right there in the coffee house but I'm $11 richer—I'm rich biatch! Maybe things will turn out well for me in Colorado?
When you travel do you try to stay with friends and family or do you tend to stay at a hotel?
How do you save money while on a longer vacation?