Happy frugal Friday everyone! I've been slacking on Frugal Friday posts lately and it's not because I haven't been finding any deals-it's just due to pure laziness. So in my attempt to catch up, here are some ways I've saved in the past couple of weeks.
Fashion: I didn't really have any plans for New Year's Eve so I learned a day in advance I would be attending a hipster party. However I didn't know it was going to be hipster so I was on the hunt to find a semi-cute dress for the evening at a reasonable price. The issue I ran into was at Ross Dress for Less where I found too many dresses that I liked (thank you designers for understanding the too much junk in the trunk situation). I ended up getting a basic purple dress for $8.49 that was originally $98.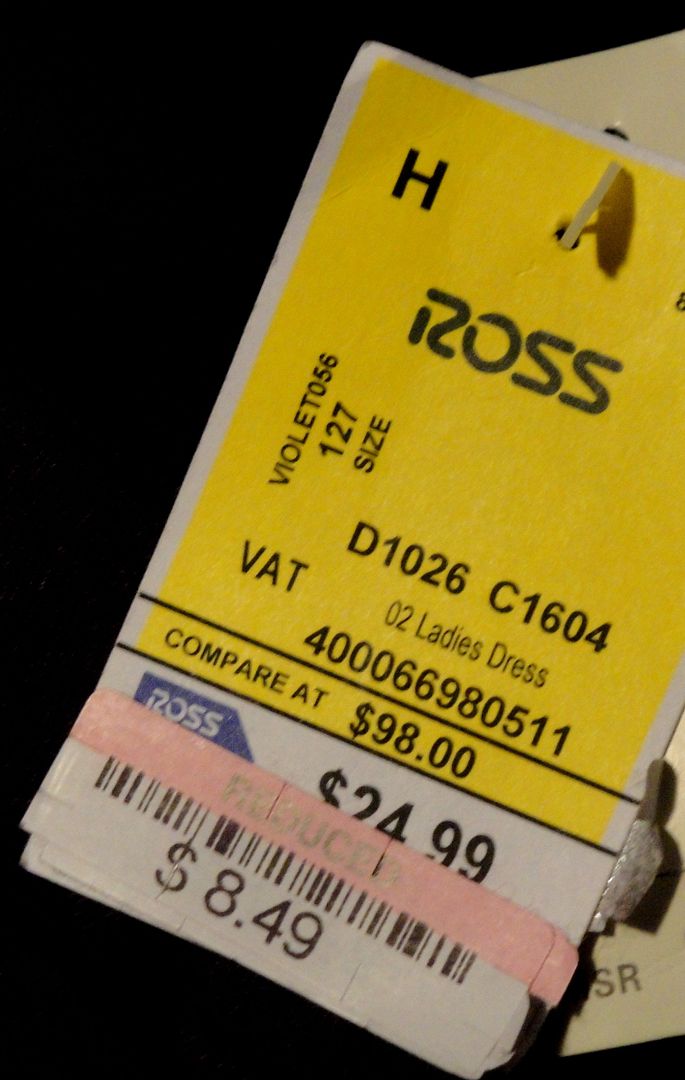 I would be extremely pissed off if I saw a dress that I paid $98 hanging on the racks at Ross!
Beauty: I miss CVS with all my heart but there are no locations in Denver. Walgreens has become my go to drug store to visit and this week they actually had good deals. They had a store coupon in their circular for $5.99 Garnier hair dye and Suave lotion was on sale for $3/bottle. I had manufacturer coupons for both products so I got these two items for $5.19.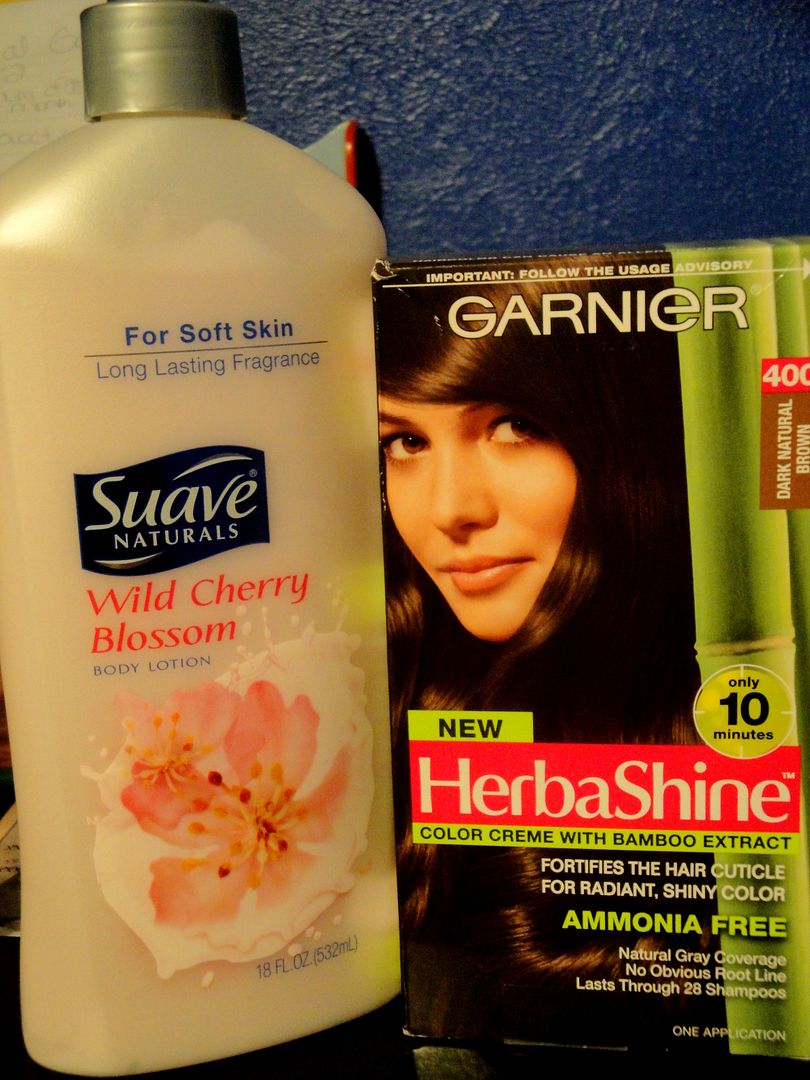 Tip: Stack coupons if possible! Stacking means using not only a manufacturer coupon but also a store coupon for the same item on top of that. Many stores offer coupons online or in their circular such as Target, Walgreens, CVS, etc. so you can make your dollar stretch even further!
Cheap meals that require no thought:  I eat frozen meals…..I know, the horror. But  I can't eat them every day because I would practically starve enough since it's not enough food for me. But every now and then they are a great item to have on hand just in case I forgot to bring my lunch to work (or someone steals it, like they did with my lasagne sitting in the freezer this past week)
Now, I love my veggies I do but my main complaint with this Sesame Lo Mein from Michelina's was that it has more veggies than noodles so I felt like I was getting cheated a bit. I knew this meal wasn't going to satisfy me but I was just hoping for some more carb lovin'. Add some Sriracha to that bad boy and despite the lack of noodles it was actually a decent tasting meal that I would buy again. But I will definitely add some kind of protein to it to fill me up a little more. The pricetag for the meal? $1-thank you very much Wal-Mart! So for a meal being that cheap I really can't complain and it gives me an emergency meal for times when I don't have anything on hand or want to cook.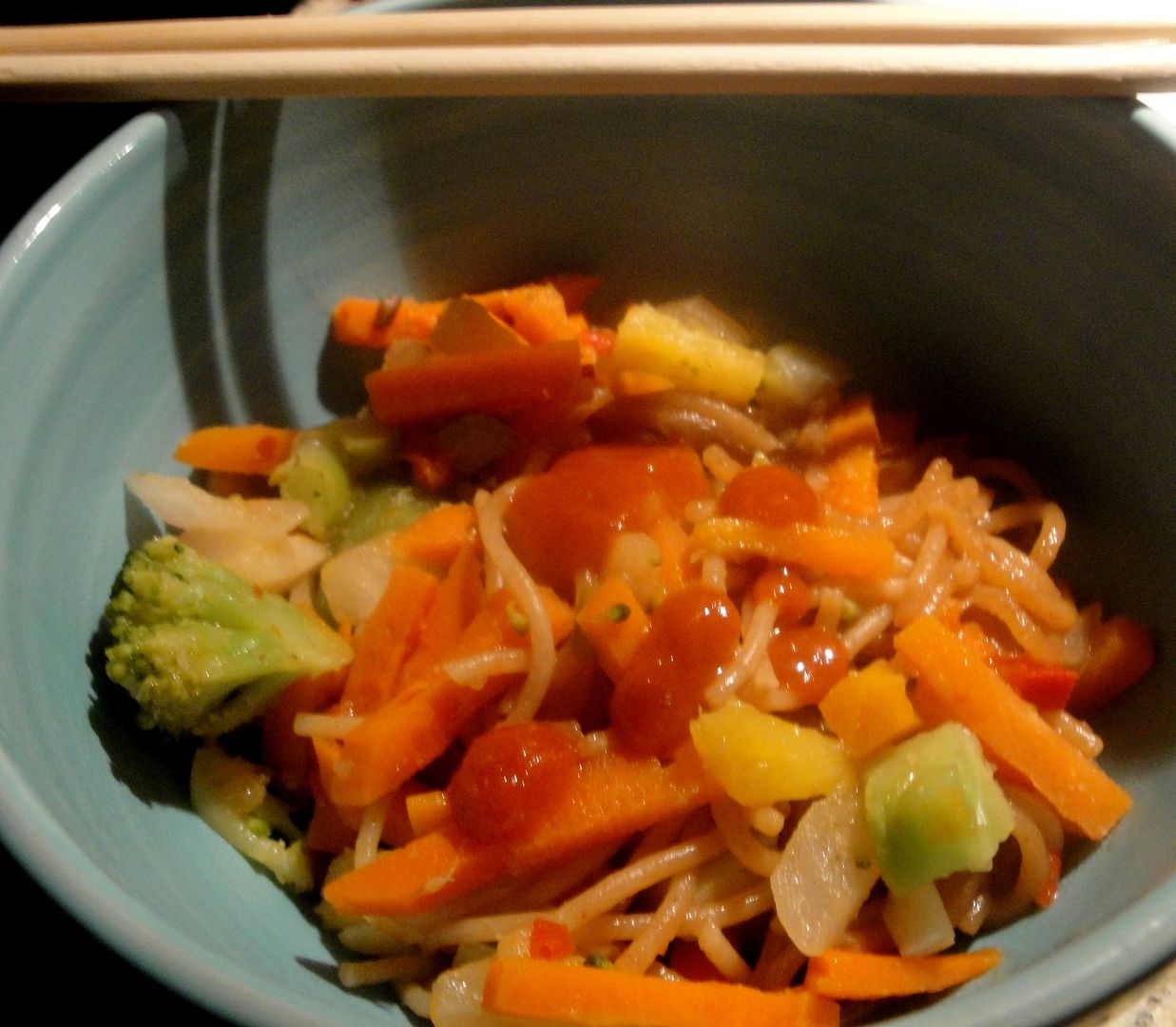 I've discovered that I need to just stick with American and Asian cuisine when it comes to frozen meals. The Italian stuff tastes horrible and the Mexican food not only tastes horrible but smells horrible as well. But the Asian stuff, these frozen food companies actually do a good job with the flavors.
Cooking at home:  It was my turn to host lunch for my co-workers so I went with an oldie but goodie-Pumpkin Chili.
The only thing I changed this time around was I didn't add the Morningstar Veggie Crumbles and I doubled the recipe so my roommate and I could enjoy some. It was a must that I try the product beforehand because I didn't want to serve them something that didn't please the senses. I made it in the crockpot two days beforehand so it could sit and get the full chili flavor that comes out in it's leftovers. I tried it that night and it was all dressed up with only my belly to go!
I normally top chili with cheese and greek yogurt or sour cream but was kind of  skeeved by the idea of cheese on top of pumpkin chili. I had some avocado to use up thanks to these tofu quesadillas I made earlier in the week so waste not avocado!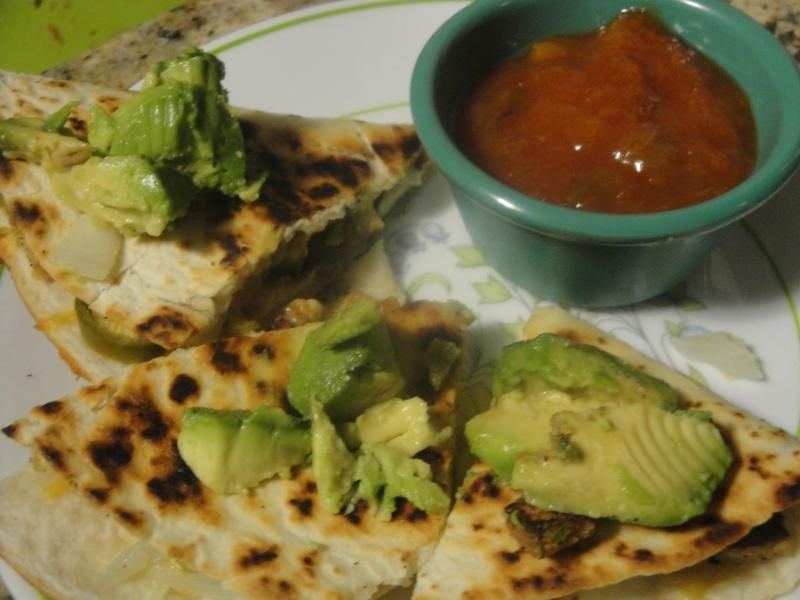 Besides that I've just been sticking with the basic meal plan of protein, carbs and veggies. And grated parmesan cheese, lots and lots of parmesan cheese!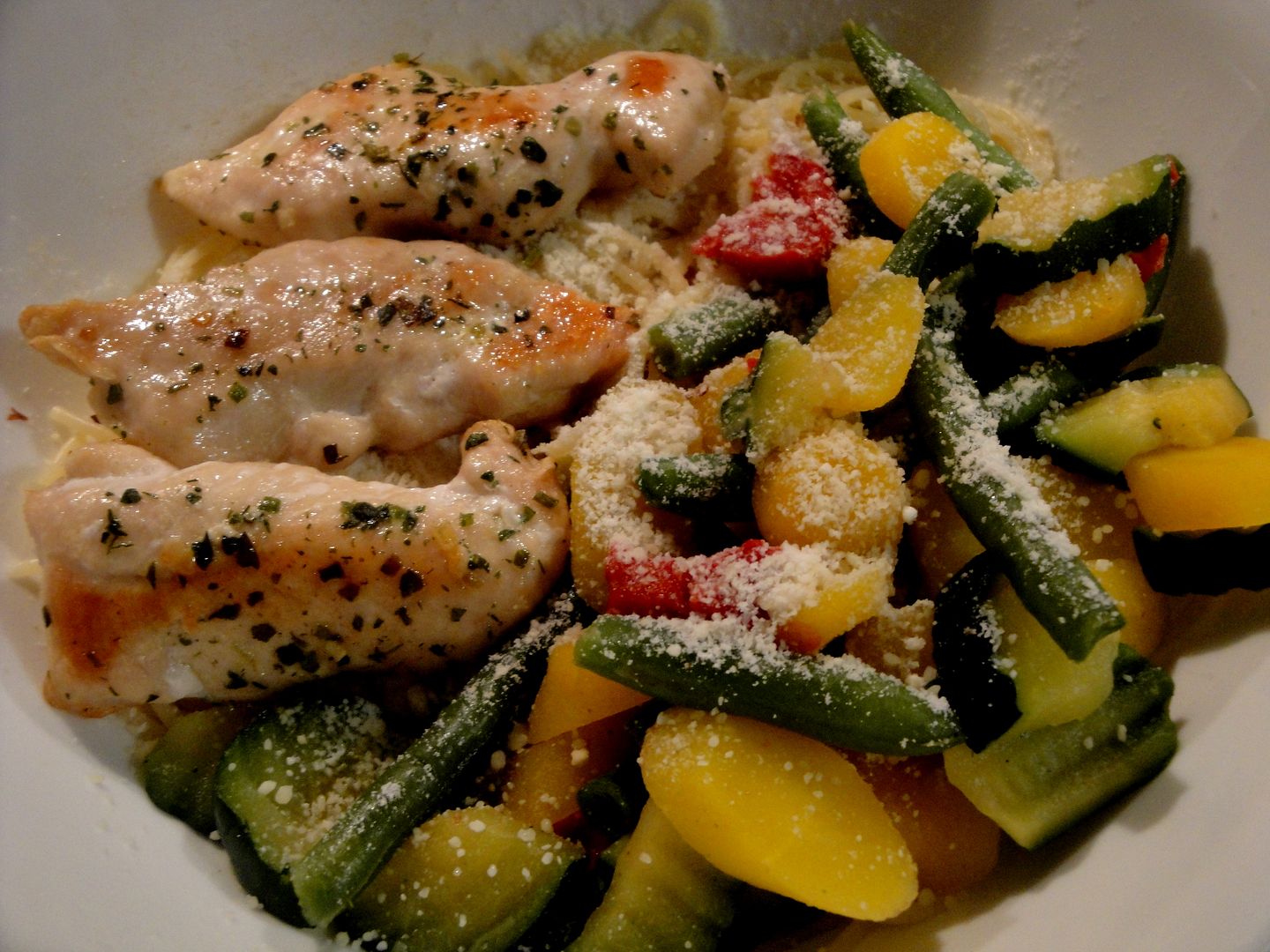 By the way, the veggies used in the picture above are Archer Farms and on sale this week 3/$5. I didn't even know yellow carrots existed but apparently they are awesome. Also on sale at Target is Chobani for $1/each!
Dining out: Operation eat-out-only-twice-a-week is going great! I've been sticking to my guns with not going out to eat and trying to get more creative in the kitchen (see tofu quesadilla above) or make meals in advance. This is so I won't use the going out to eat as a crutch and will keep up with my goal and save money. But after a grueling workout on Sunday afternoon, I knew leftovers weren't going to cut it. Enter in a Google Deal.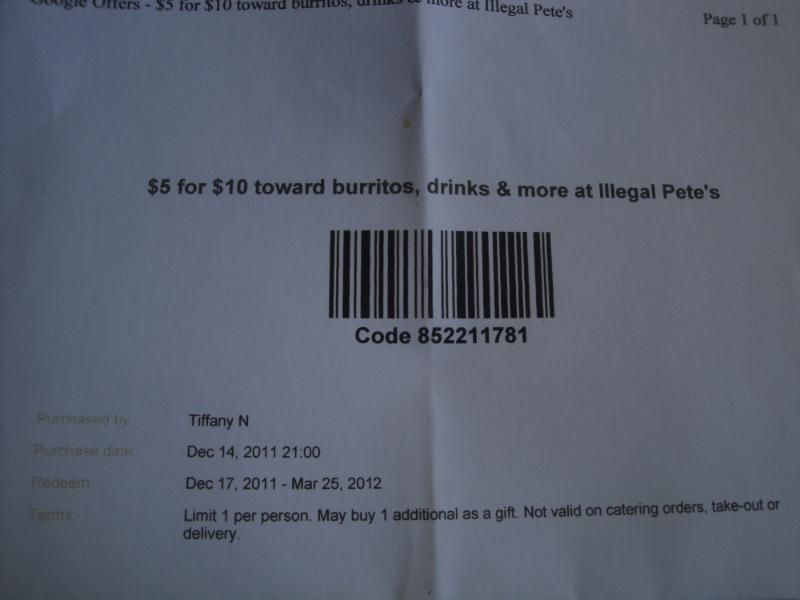 Yes! Google has deals now just like Living Social and Groupon only they aren't an every day thing. I bought this $10 Illegal Pete's deal on there last month and was storing it away for a day I didn't want to cook…..like Sunday. Illegal Pete's is a local fast food-esque Mexican establishment similar to Chipotle or Qdoba only they serve more hooch than the other two and have beer on tap. When going to these places I only get an entrée on it's own but since I had $10 to spend this time around I went big. I got the pork carnitas salad with a soda and chips to enjoy later and didn't even hit the $10 mark. The pork was absolutely terrific—tender, moist and full of flavor but my gripe was that the actual salad was little. They don't throw on the lettuce, tomato, onion and other veggies like that do elsewhere, it's already pre packaged and more along the lines of a side salad topped with meat, salsa, cheese and sour cream if your heart so desires.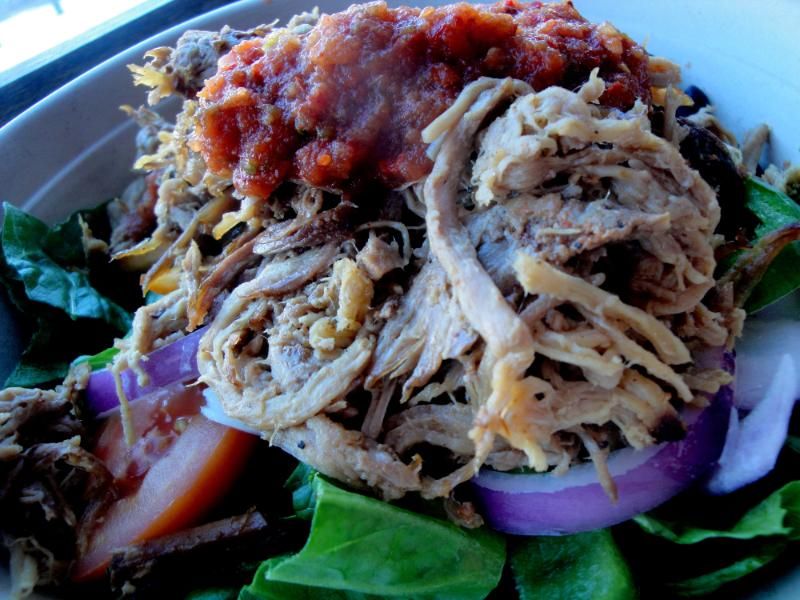 Organization: I found this adorable planner for 2012 at Barnes and Noble (yes, they still have bookstores!) for only $5. It's the perfect size where it's big enough for me to stick random scraps of paper in and it has a folder so I store all my LS/Groupon deals but it also fits in my purse!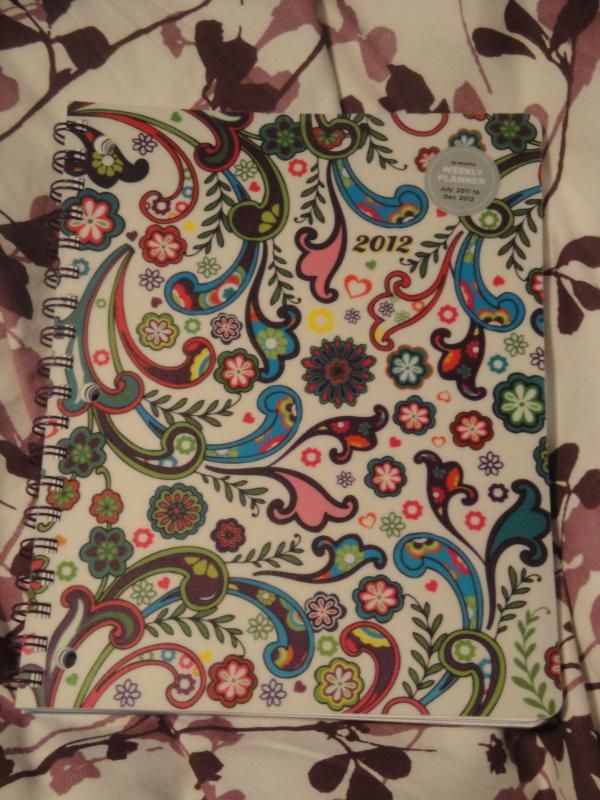 I've also been clearing out my closet and selling stuff on Ebay again. Funny story about how I started selling stuff on Ebay-it started in college with an ex boyfriend. We broke up, he had a bunch of his crap at my apartment and refused to pick it up. I called and called him telling him to pick it up and he never did. So one day I washed everything, took pictures of the items, then listed it on Ebay starting at a low price like $.05 then sent him a link of everything that up for auction. And you know what? I ended up making some decent cash off of it. Lesson-break my heart, I will sell your stuff.
I continued to use Ebay to sell stuff like clothes, purses, books and other trinkets and back in the day where I made over $1,000 selling stuff on Ebay alone. But then I started slacking and just quit all together. Every now and then I will sell a purse or item of clothing that deserves a better home but I miss the extra income. In an never ending mission to de-clutter, I remembered I had this North Face jacket sitting in my closet getting very little use.
I actually bought it on Ebay a few months ago for $25 but didn't like the fitted elastic waist band and only wore it a few times. I put it up on Ebay in hopes that it would sell and I would break even but I got a nice surprise—it ended up selling for $61. I need to start ebaying again!
Sweet tooth: I get a sugar craving every now and then but have more of a taste for anything tart or bitter instead of sweet. That being said, I tend not to keep too much sweet stuff in the house so if I'm really having a craving I need to either go out and buy something to tame it or go to the pantry and see what I got. Wednesday was my half day at work and once I got home, I was ravenous the entire night. Enter in the sweet tooth.
I completely forgot I had this stuff wasting away in my pantry! I don't know when the last time I had pudding even was but I figure for $.71 something that's coconut cream flavor is worth it. I only had almond milk on hand so I proceeded and mixed as instructed and waited for the results. There isn't even a picture because the pudding never thickened and it looked like funky spunk. So now I sit with four containers of pudding that I rationed out for me and my raging sweet tooth. Yet I refuse to throw it out based on principle alone because if I got something for $.71, I'm sure as hell going to get my $.71 worth. I'm froze one of the containers last night but haven't pulled it out yet to see if it helped or just made things worse. Any tips on what I did wrong? You just pour, mix and sit right?
How's your savings going in 2012?
Do you try to save in one area of your life or all around like I do?