Monday was difficult. I wasn't the only one who thought so either , when I walked into work it seemed like everyone was looking rough and not ready to start the week. Hmmmm…maybe this is a sign if everyone looks like a zombie when they walk in? Or maybe it's because there is absolutely no work and you can only look-busy-without-going-batty for so long? Don't get me wrong, I love having a full time job again but corporate America sucks sometimes. The whole you have to act like you're busy even though you're not, micro managing, etc. isn't for me one bit. But it's easy money and until I realize what exactly it is that I want to do with my life, this is it, which sucks but I will live.
Even though I was bored, I ate good. I had leftovers of shrimp and pasta from last Wednesday. I wasn't that girl to reheat her seafood in the break room so I ate the entire thing cold and dare I say, it was even better than the original?

One perk of being so bored at work is that it's easy to get my walking in each day (comfortable shoes permitting) and on Monday, fit in three walks.  I walked on the wild side on my lunch break and decided to take a new route instead of the normal one I go on through in our business park.  There is a park across the street from
work and I've only been walking there once but decided to go a
different way from the last time I went.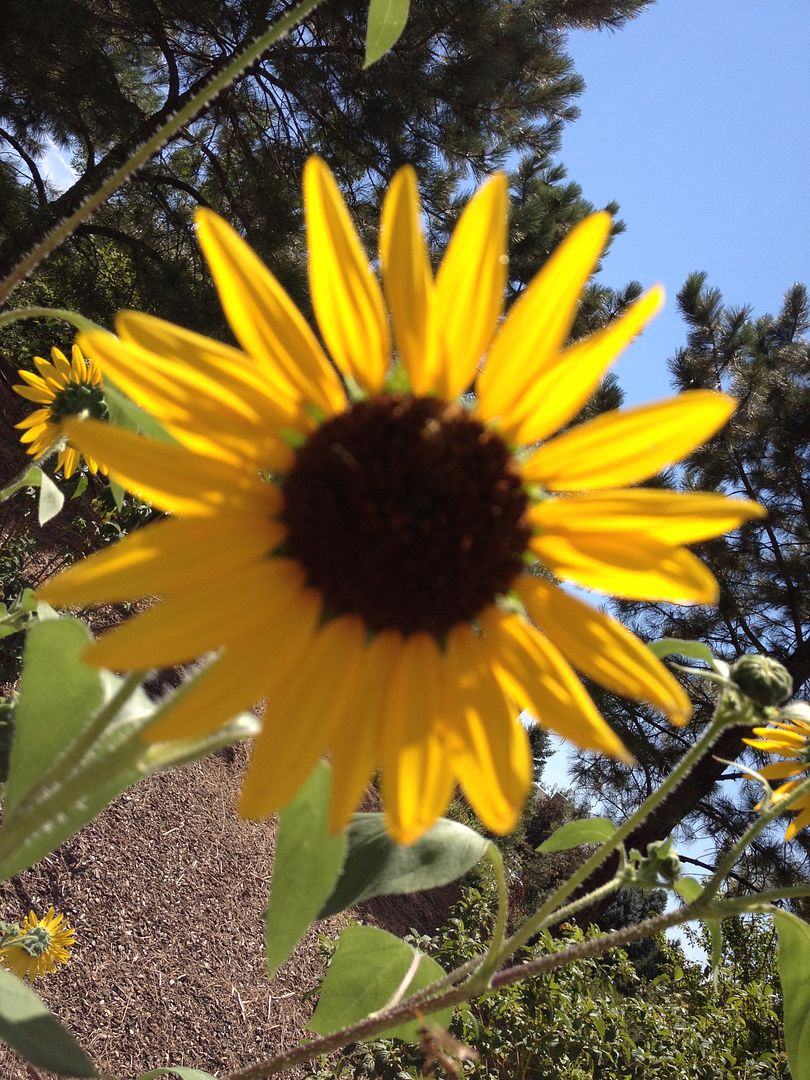 There was no one on this trail which was nice but also irked me at the same time. What if I wasn't the only one who thought it was a beautiful day for a walk but
also a serial killer? I thought of this after I was on the trail and
hadn't seen anyone for about seven minutes then as I was going
downhill this guy comes walking towards me with a huge grin like the
Joker. He looked a little too happy to be walking uphill but then
again he could've been induced by the endorphins of exercise and was
just happy.  I automatically wanted to start texting friends to let
them know about my whereabouts but instead chose to believe in the
good of man. Obviously here I am typing this so everything worked out.
I liked how the trail went through a residential area as well as
the park and it was serene compared to the business park I usually go
walking around in. However one huge mistake I made was not bringing
enough water with me. Anyone who knows me knows I always have a drink
in hand (nonalcoholic……most of the time) and I kind of freak out if I
don't have a water bottle handy because I'm weird like that about my
hydration levels. I brought a 32 oz bottle of water with me but only
filled it half way because that usually does trick but not on this
walk. It was in the lower 90's with the sun beating down and little
shade and I was practically done with my water come the start of my
way back to the office. And what little water I had left was hot water
and that's just straight up nasty. By the time I saw my office in
sight, I felt like Clark Griswold, excited for the hope of cold, ice
water (alright and some air conditioning)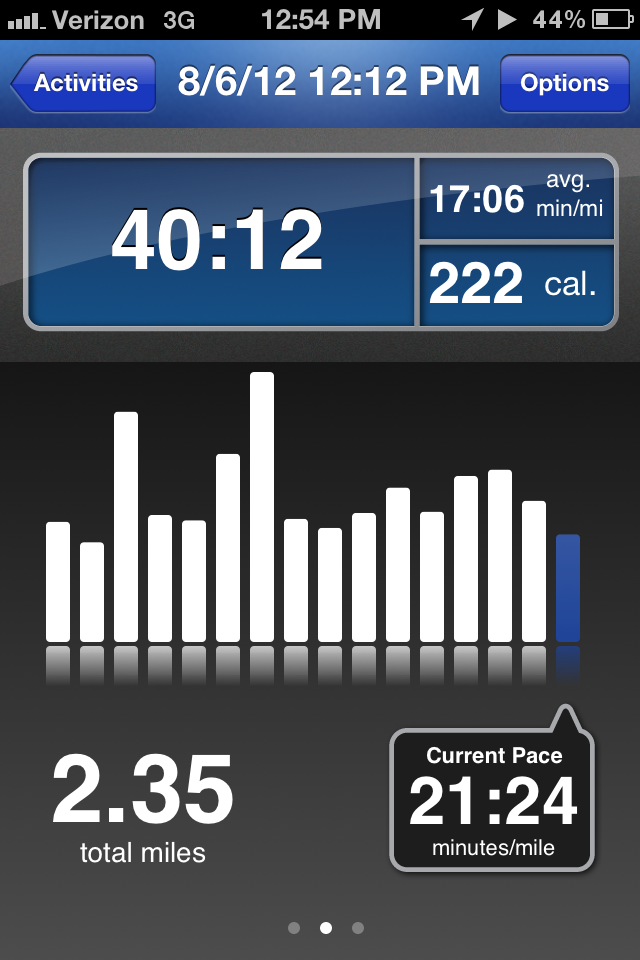 With the walks and the hot weather, no matter how much I tried to cool
down I felt hot all day. Good thing I had a cold meal planned for
dinner because I was going to go postal on someone if I had to switch my oven on.
Cherry and Walnut Chicken Salad
2 chicken breasts, cooked and chopped
½ onion, diced
2 stalks celery, diced
6 oz plain greek yogurt
½ cup cherries pitted, sliced
¼ cup light mayonnaise
¼ cup walnuts, chopped
1/2 tspn salt
1/2 tspn black pepper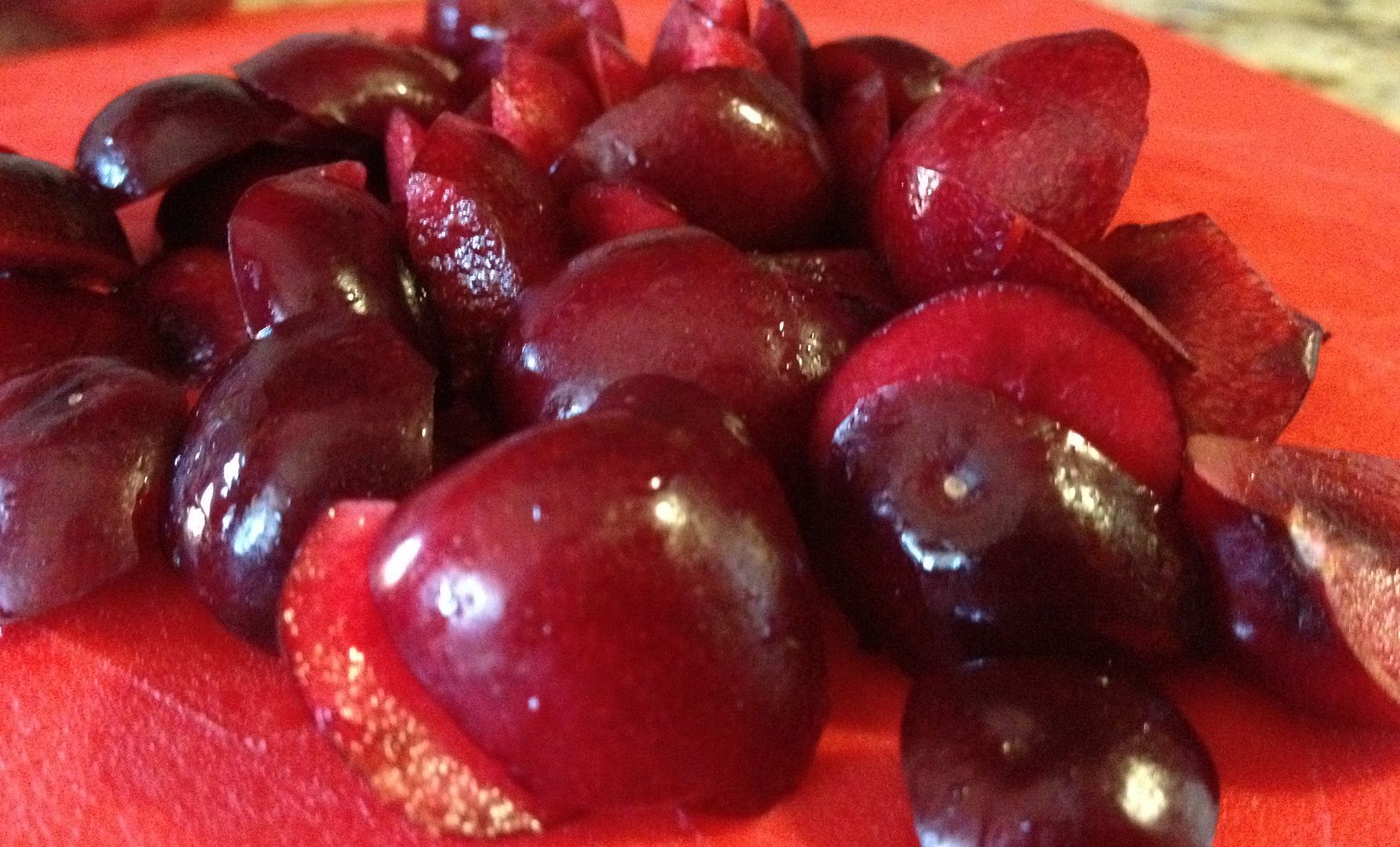 Mix all together and enjoy! When I made this I forget
the walnuts and it tasted good but something was missing, like more of
a crunch. So I added the walnuts and it was absolutely delicious and perfect for a quick, summer meal. I love the bitter yet rich flavor this chicken salad holds thanks to the cherries and greek yogurt and it's delightful on a pita, salad or by itself!
Because I'm nosy……for those of you that do work, how much do you work? Are you busy non stop, like me with nothing to do most days or somewhere in the middle?