Hummus and hookers, yep, those two things were the highlight of my Wednesday. The excitement started this morning when we had an archiving party
at work. Now, when I hear the word party, a fun, social event comes to mind and I got a little ticked off when I see that it is no such thing. I can appreciate the fact that they tried to make a menial, boring task sound fun but fun it was not. Said party was at 9am, I thought there would be coffee, refreshments, talks of archiving…..not doing manual labor. We had to build boxes and lids then fill them with our work, carry them to another area and then we were done, had I have known that I wouldn't
have worn a dress because that made things a little awkward. When we
were putting boxes, a girl from another team came up and took some of
the lids that I was putting together. I looked at her and said in a jokingly way  "Hey,
why you gotta work my corner?" because she was stealing my work. We laughed then the other girl next to us (who invited herself into the conversation, huge pet peeve of mine right there)  looked at me like I was crazy where as I muttered "Apparently I like talking like a prostitute". She was finally picking up what I was laying down and we laughed it off then went on our way of making boxes and lids, just as I dreamed I would have been doing as a child (along with working in banking). Then the girl who invited herself into the conversation came back over to where I was and just said "Move" . Well, that's a little rude so I just looked at her with a blank stare and said "You mean, move please?" and she just said "Move" and right
when another woman we work with was walking (hello alliteration) up to
us non invited girl said  "Well, you're the one who said she likes to be talked
to like a hooker"
Whoa.
What I do in my personal life is my business, alright?
Kidding, kidding  but seriously, saying that to someone who wasn't even in the conversation before (when she wasn't even in the conversation) was a tad annoying.
It was funny, awkward and harsh all rolled into one. The party came to a close right after that and that was enough partying for me right there. Plus the fact that I got to get away from my cubicle for 25 minutes was like a vacation!
So for those of you who were expecting a story about hookers and hummus, I apologize.  I love hummus and buy it every week but when it's $3/container and only get a few uses out of it, it starts to get expensive. Lately I've been thinking of it as need vs. want since I bring it to work to nosh on along with veggies and pita and it tends to be my afternoon snack when I need a little something to get me by until dinner.  But
spending $3 on multiple hummus (hummi?) throughout the week is
starting to put a dent in my wallet so I thought "Why buy hummus when
I have a huge food processor at home?" I've only made hummus once before, a few years ago and it didn't turn out stellar. I think that experience left a stigma with the hummus making experience but I couldn't let one bad experience set me back forever.
I finally bought all the basic ingredients like garbanzo beans, tahini and lemon juice and followed instructions that Sarah from The Smart Kitchen was sweet enough to send me.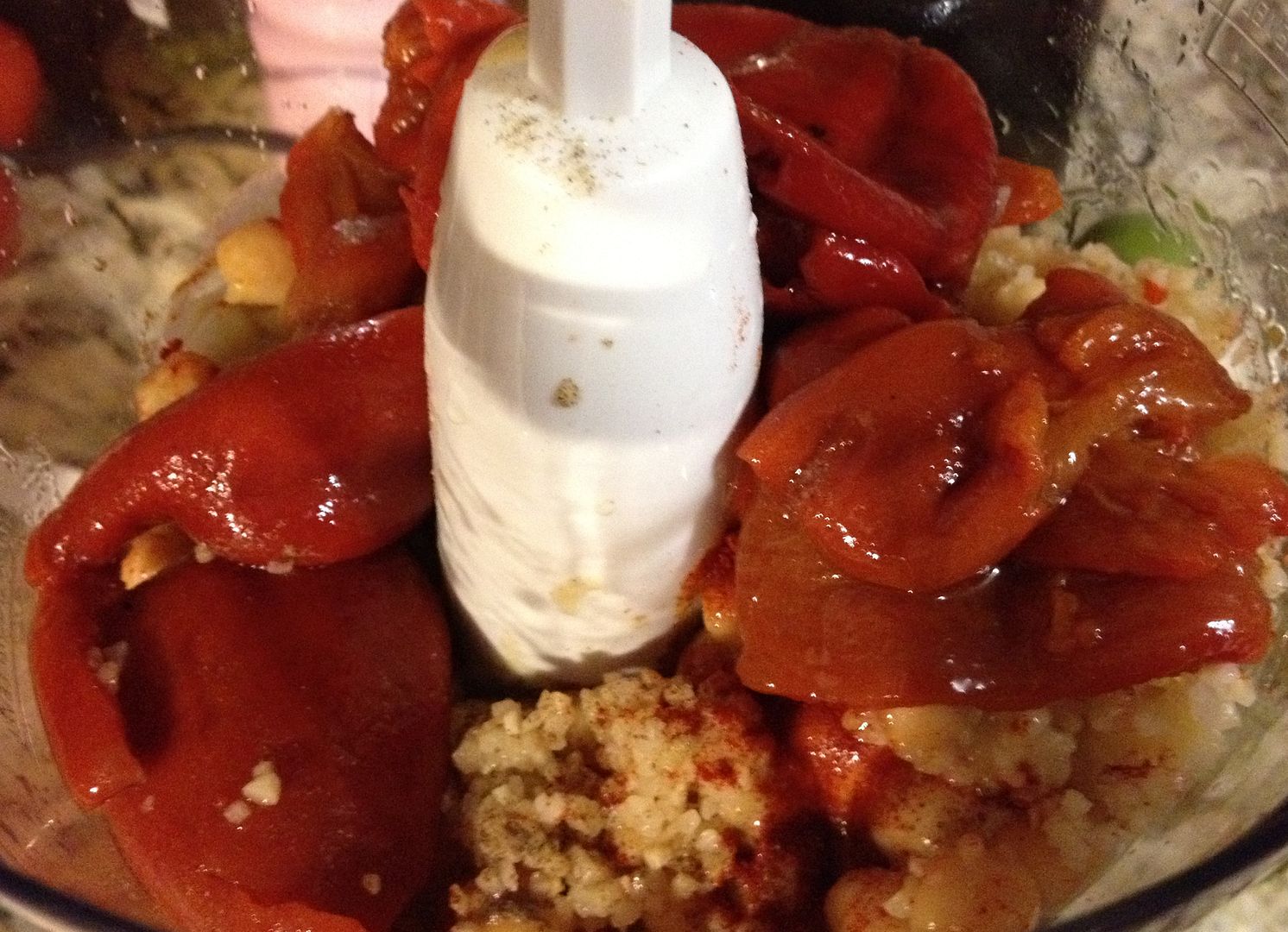 I added a few roasted red peppers to give it a little zing and finally tried out tahini. I've always wanted to try tahini but never picked it up at the supermarket because of my frugal ways. I finally shelled out the $6 for it at Sunflower and was surprised to
see that it was more like peanut butter than anything (tahini is sesame seed paste). I added less lemon than the recipe called for and threw everything into the food processor. Seriously, it couldn't have been any easier. After 10 seconds I
checked out the consistency and it was still a little lumpy for my
liking so I pulsed some more until I got the smoother consistency of hummus I
was looking for.
This was great with veggies, on my salad for lunch today and of course with pita bread! Now that I've made this I can't wait to buy more garbanzo beans and try out more concoctions and hopefully one day, perfect the art of hummus. This is going to save me so much money that I feel like a fool waiting this long to make it at home!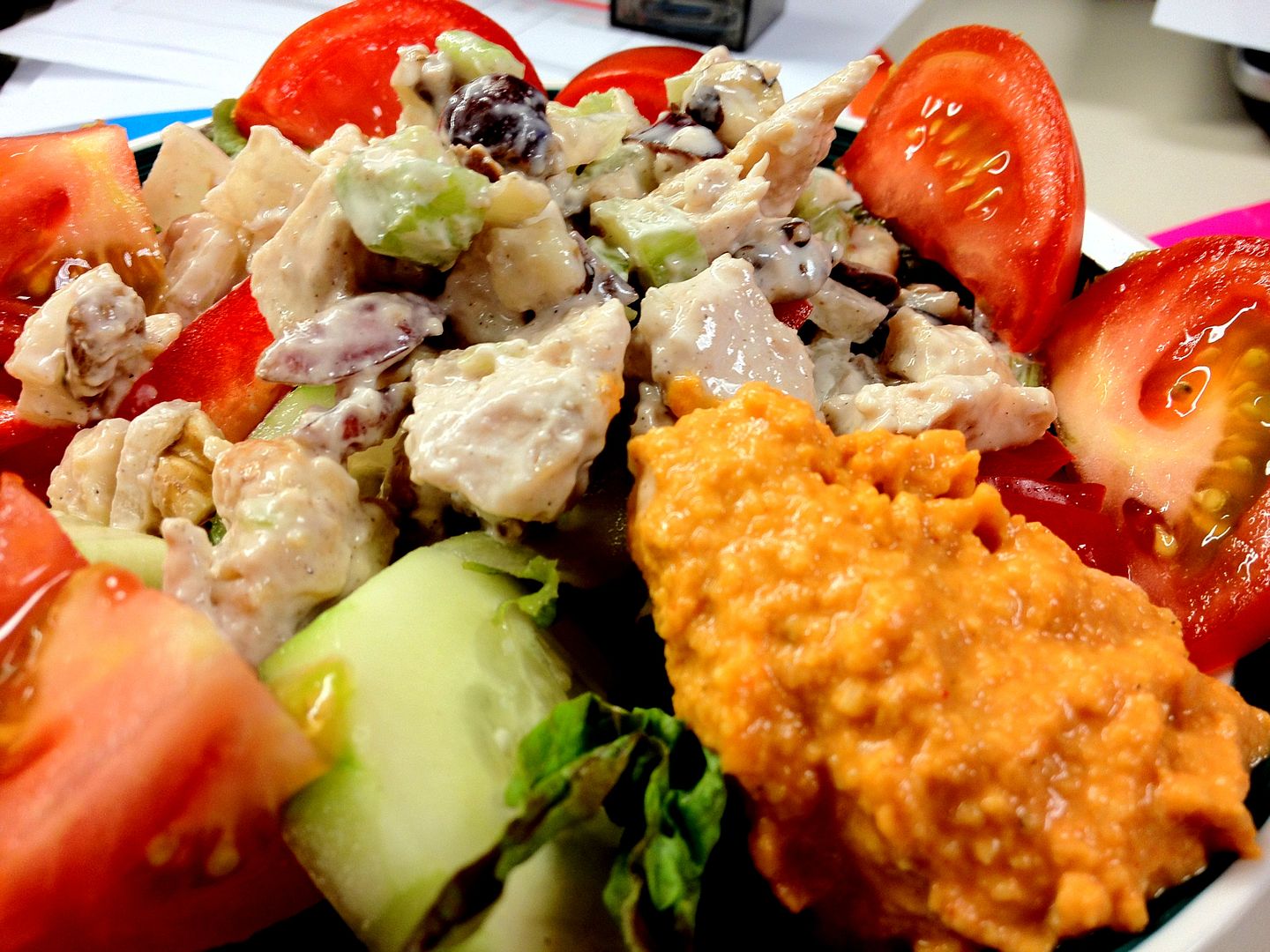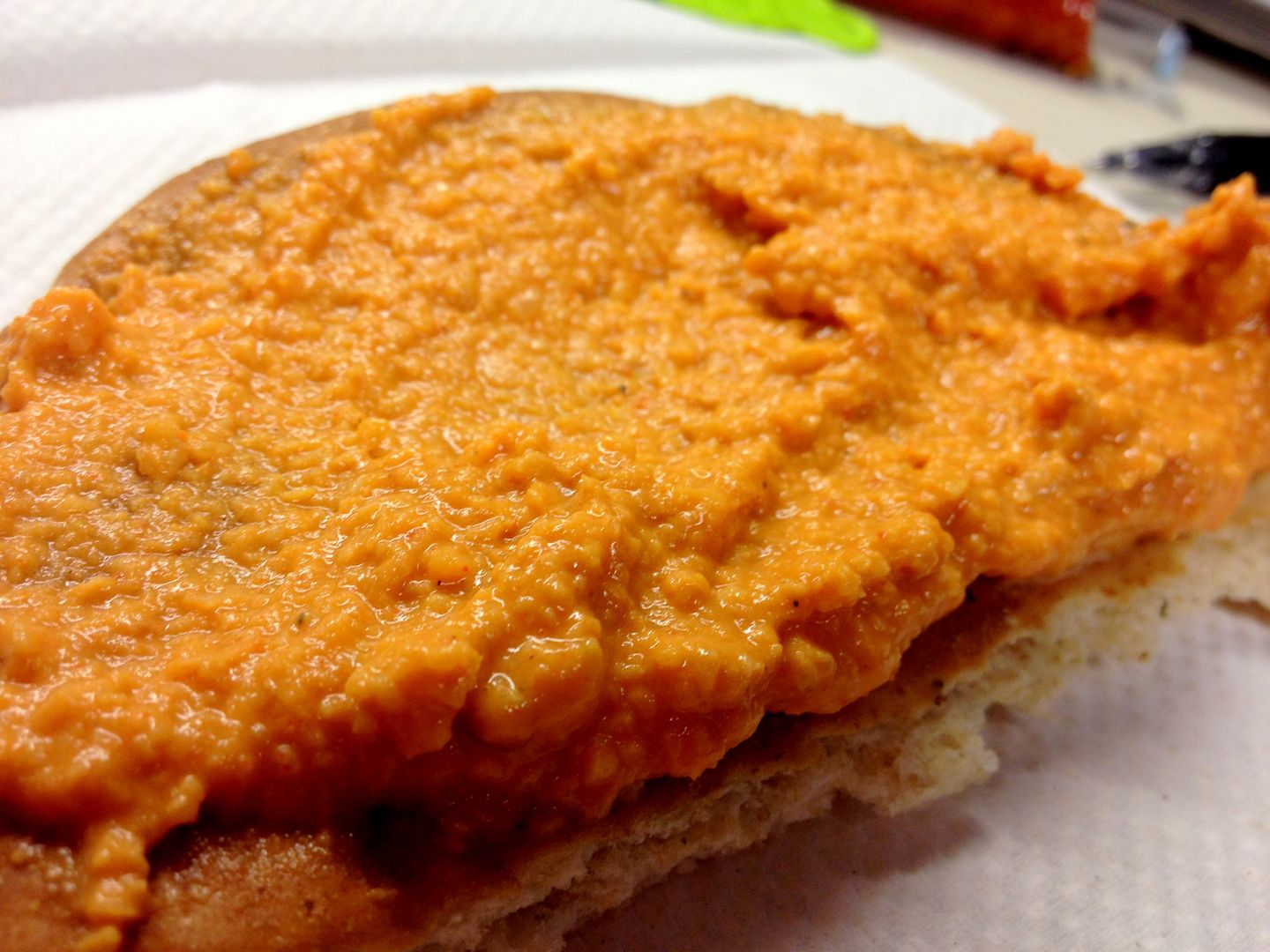 Do you make hummus at home?
Is there an item you make at home to save money rather than buying it prepared?