So some of my teammates have decided to affectionately give me a nickname.
Hoarder.
Thankfully not because of the show but all because I made the mistake of opening my desk drawer one day while they were standing there.
You see I have a little bit of a problem with swiping things. I'm not talking stealing items but swiping little things like Splenda, ketchup, mustard, soy sauce packets, creamers and more. I don't know why I do this but it's just habit. I go to Starbucks, pay for a coffee, doctor it up with cream and Splenda and swipe a few extra Splenda's while I'm there. I've always been this way and everyone close to me knows this and thinks it's a cute little quirk of mine (I hope that's what they think at least). But lately, it's getting a bit ridiculous and I can see it now since I have too much in my drawer.
I have chopsticks
And spoons from Menchies (how could I not take extras when they are this cute?)
Mayo that I grabbed from Panera Bread
And we won't even talk about crazy I go some days when I'm in the break room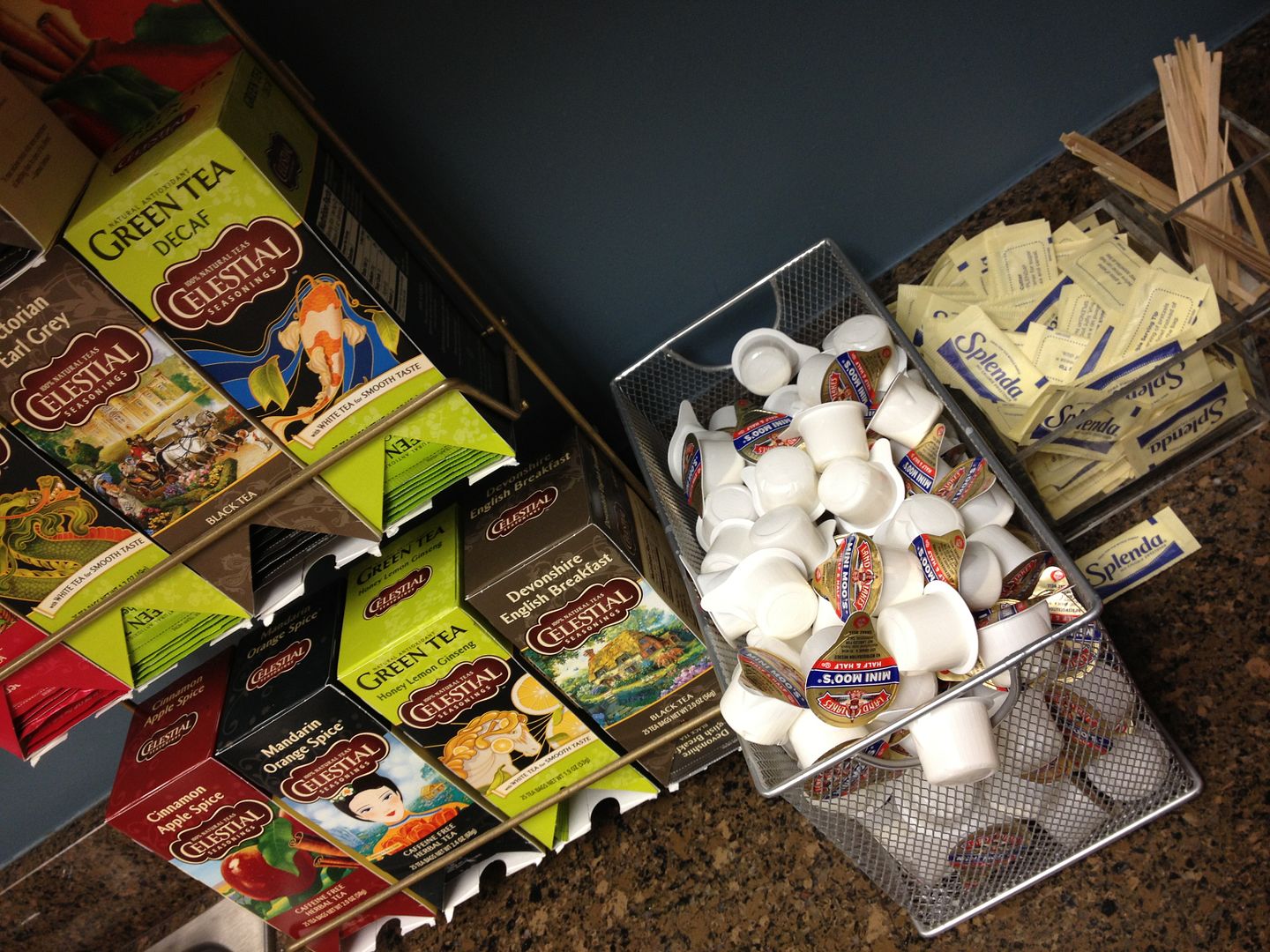 This is just getting out of hand and I can't stop! Yesterday was no exception but instead of random condiments, it was sweets. My department decided to have a trick or treat through cubicle land kind of thing and I signed up but of course I forgot to buy candy. I went to the girl organizing it and told her that I forgot the candy but instead could hand out nifty treats like soy sauce, ketchup, fish oil, vitamin B12 and more. She was looking at me like I had lost my mind (a look I get too often for my liking) and I think she thought I was kidding but of course I was completely serious.
My sweets intake was absolutely out of control. I've always been a fan of sweet stuff but wouldn't go as far to say I craved it or couldn't control myself around it. It was horrible since so many people in my department brought in treats for Halloween. It started off with donuts from Krispy Kreme……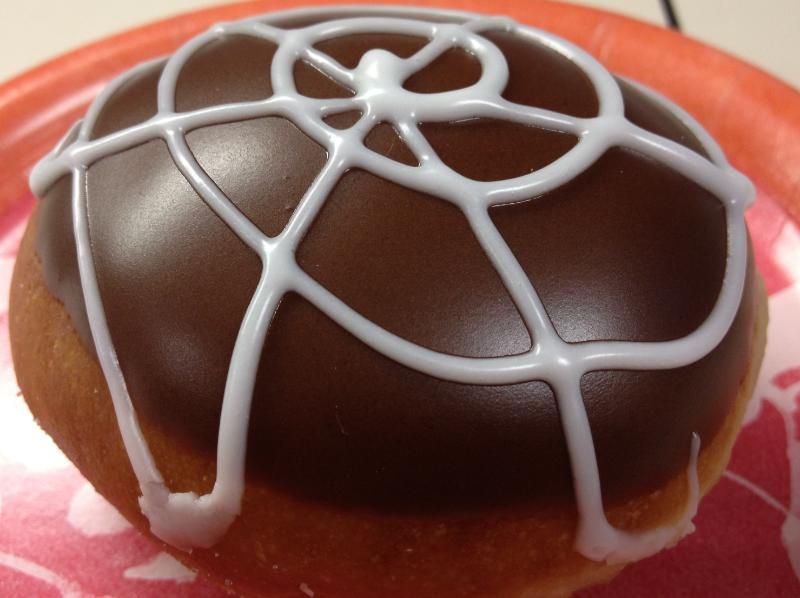 Then handfuls of candy that people were trying to pawn off…..
Then mini cupcakes from the supermarket with the cheap, sugar laden frosting that I love so much…..
In the end I just wanted to curl up on the couch and watch the Worst Witch, my favorite Halloween movie.
But instead we went out for dinner and it was one of the worst meals I've had in Denver. I've lived here for almost a year now and have heard numerous times that I must try Little Anita's, their food is phenomenal, etc. I don't know what kind of rock the people telling me this were smoking because it must be good because that's some delusional stuff right there.
When we pulled into the parking lot there were no cars there and that should have been an omen right there. Instead we walked in and were hit with a colorful palate of colors splashed all over the walls and furniture. They have about four booths where they kept sitting people back to back of each other and it was uncomfortable because the table itself didn't move so one person would have a bunch of room in the booth and the other person (me) not so lucky. So that sucked along with salt or something gritty all over the booth when I sat down along with a not so clean table, I'm not a baked potato and don't like to be seasoned like one.
There seemed to be only two ladies working the front of the house-a mother/daughter combo perhaps? They brought us our chips and salsa right away and as soon as I took a bite of the stale, over salted chip and the salsa I immediately thought that the salsa had to Pace salsa because it tasted that bad–canned, no flavor and not fresh. Surely a restaurant wouldn't be using that as one of their main staples right? I can tell if a place is going to be good or bad based on their salsa and I wanted to leave that second but was so hungry that I was hoping for a turn around with their food.  The older lady came over and asked if we were ready to order and we said we needed one more minute and didn't see her again for another seven to eight minutes. At least while she was gone we could listen to authentic New Mexican music like Maroon 5, Enrique Igleasias and Pink, set the mood it did not.
We ordered and the food didn't take long and now I know why–it was pure slop. I ordered a combo meal with a taco, enchilada, some type of marinated meat and chile relleno and all of it was craptastic nasty food that  reminded me of something they would serve on Mexican Madness Monday at a retirement home (do they even have that? If they do, my future if not looking bright). I got the green sauce with the enchilada and chile relleno and could barely taste the actual food because it was swimming in sauce. The only saving grace was that the chile relleno had cheese oozing out of it and who could say no to that? There were barely any rice or beans on the plate and I ate my food but then acted like a child, moving it around on my plate to make it look like I ate more than I did.
I was joking around how this place is barely a step above Casa Bonita but now that I think about it, it's worse. At least at Casa Bonita you get entertainment, cliff divers, a wild west show and other randomness. I was so depressed and angry with my experience at Little Anita's that I stopped to get a second dinner right after we left here. I wasn't really physically hungry but more mentally hungry for something that I would actually spend money on. They should seriously be paying people to come to Little Anita's because I don't know how people come here on the regular spending their hard earned money. Never again, never forget, never fit in my pants again.