Although it's not winter, the weather around here has been lame. It's been on the warmer side for it being almost winter in Colorado and I'm not happy about it. Maybe it's the lazy in me because I don't want to pull my warmer clothes out from the boxes and I admire sweaters because they hide my fat. So when I heard we were going to get snow on Wednesday, I was a bit ecstatic. By the way the news was talking about, you would have thought it was going to be massive snowfall like the city had never seen. I woke up bright eyed and bushy tailed ready to bask in the snow and woke up to dry land. I was confused but then 10 minutes later it started to fall and my snow day finally arrived! So I invited the day by sipping on my coffee,  watching the news and hanging with the pup.
I allowed for extra time to get to work because people out there get crazy when it comes to driving in snow, either too fast or too slow and ever since I've gotten my Subaru Forester, I've been in the former group. Subaru's all-wheel drive has put a safety net over me and I feel 100x safer than when driving my last car, a Toyota Corolla, where I heard every single sound while driving in the snow. I'm talking sounds like the Titanic sinking and whales moaning, it was a bit disturbing.
I got to work and half of our group wasn't there and people kept staggering in throughout the day. I got a cup of coffee, kept warm and business was usual the entire day. So much so that I still went on my walk during my break but was slipping and sliding all over the place so kept it at just one walk for the day. Luckily I didn't fall on my butt like I have in the past and got to admire the beautiful winter wonderland that developed within a few hours.
I was smart and remembered to wear leggings under my work pants and they were a godsend! I may have to start wearing them every day to work, especially since I tend to fit in 40-60 minutes of walking while at work. Now if only my conservative office would let us wear hats, that would seriously make me jump for joy because some days the hair just doesn't want to cooperate. After complaining about how cold it was inside, one of my coworkers surprised me with Christmas coffee. I perked up a bit with the thought of Christmas coffee, although I had no clue what Christmas coffee. Part of me was hoping for coffee with a shot of the good stuff like Baileys or Kahlua while the other part of me just wanted something to warm me up. Turns out it was hot chocolate, coffee and sugar with a sprinkle of nutmeg, it was like winter in a cup!! Even though there was no hooch, it was still fantastic and warmed me up in an instant!
I came home to snow still on the ground and puppy prints all throughout the yard.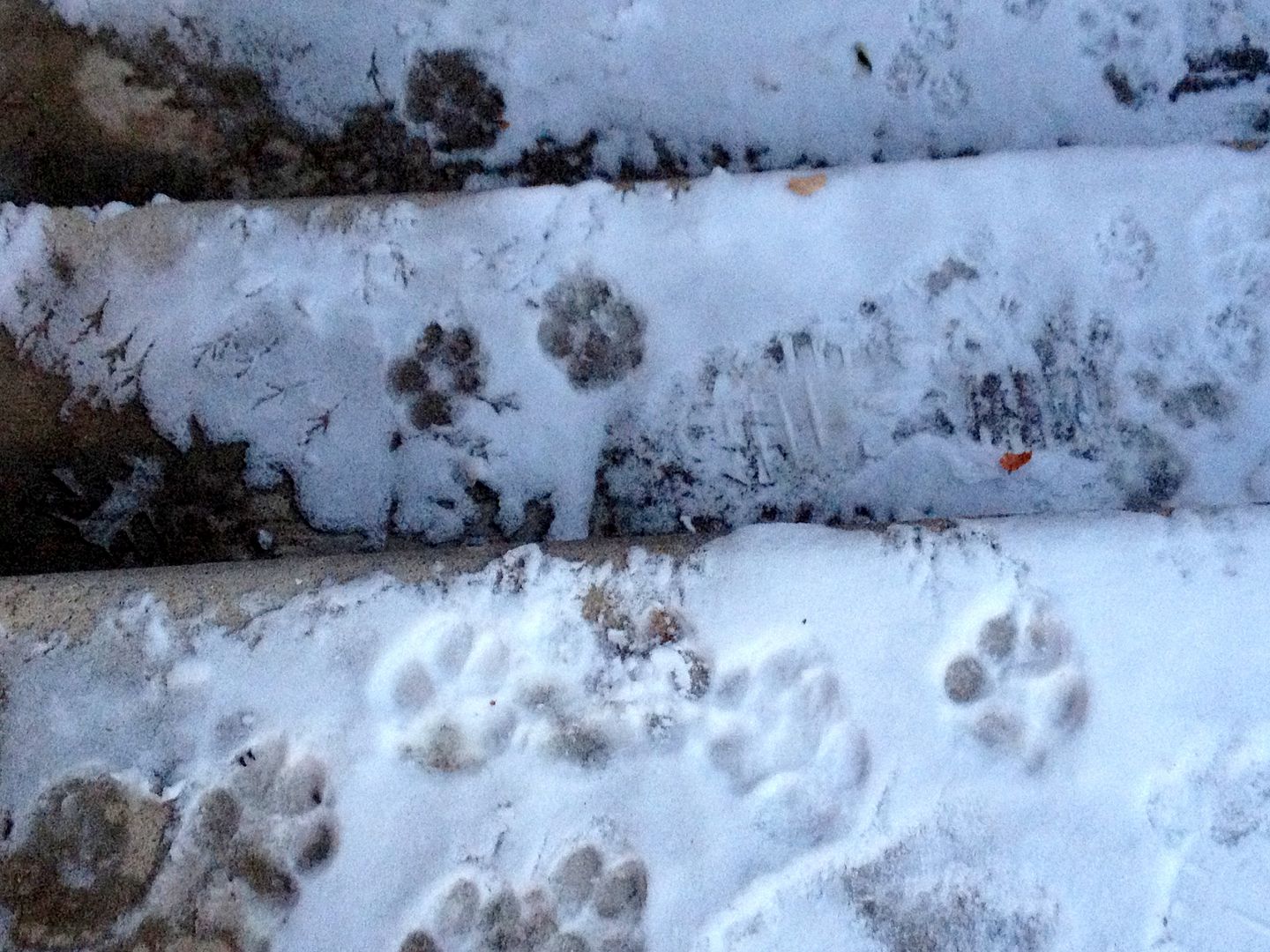 And after that, I was done. It's been busier than normal at work due to year end coming up and my mind has been working overtime, learning new processes, tasks, etc. When I get home from work, I just want to be and not think about anything or do anything for some time. But after taking Lincoln out, I needed something to warm me up yet again and remembered this Sweet N' Low martini shaker that I received thanks to the DailyBuzz Food Tastemaker program!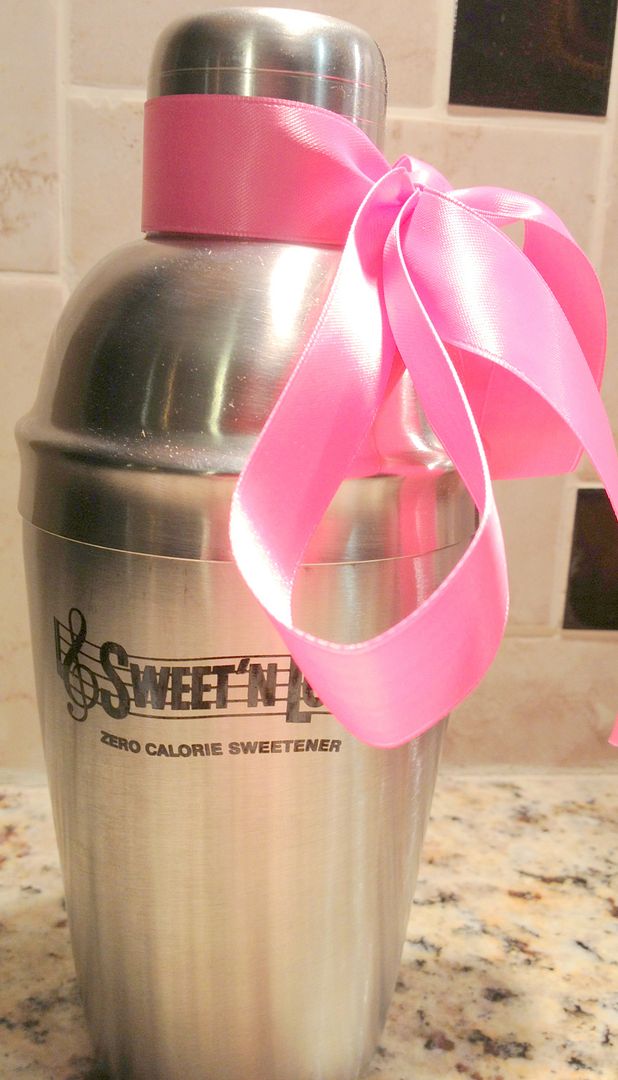 The martini shaker has been sitting around my place because, as stupid as this may sound, I didn't want to tarnish it and undo the bow. I've been wanting to create a drink using this bad boy but am not really a mixer kind of gal, I'm more of a wine kinda girl. I thought I would try to replicate a winter drink on my own instead of going out and paying $10 for it at the bar. And what's more winter and comforting than a Chocolate Peppermint martini?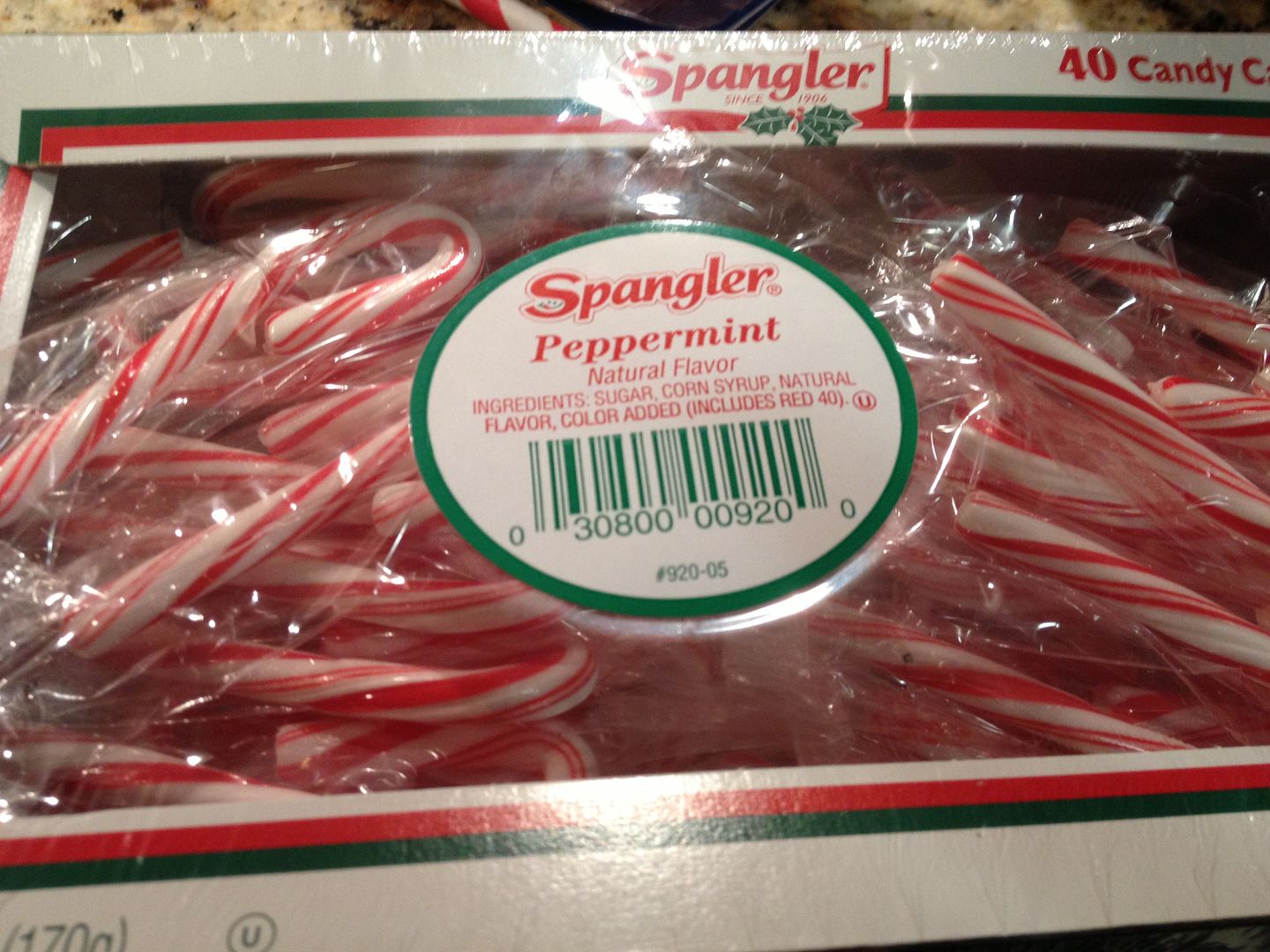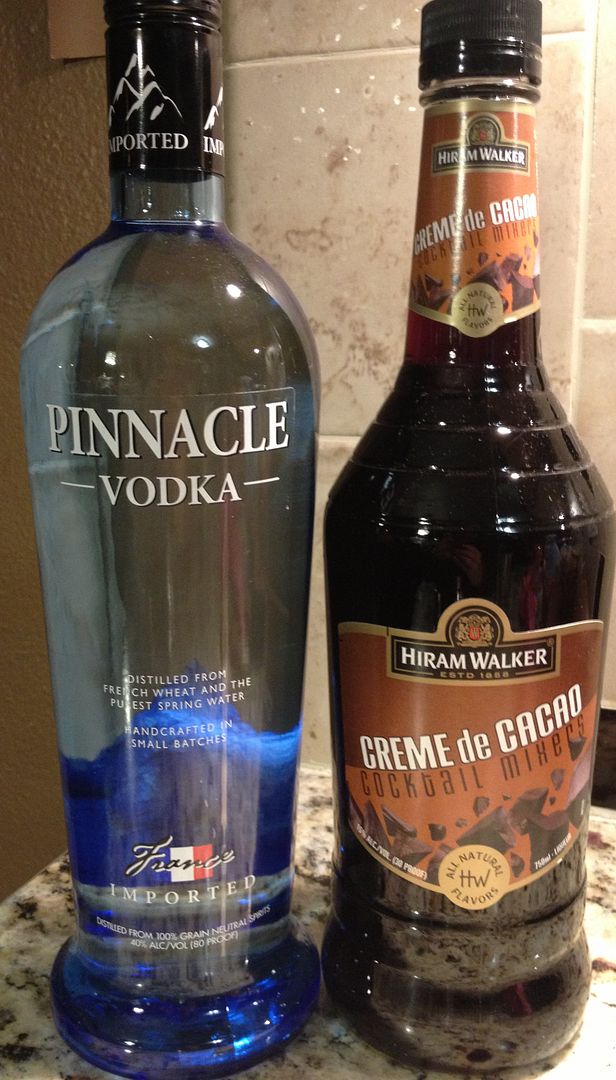 Chocolate Peppermint Martini
 4 shots vodka
2 shots crème de cacao
2 tbsp half and half
1/4 tsp pure peppermint extract
1/2 Sweet N'Low packet
4 broken candy cane pieces
Combine all wet ingredients in shaker along with ice cubes and shake. Place pieces of candy cane into martini glass and pour over for extra peppermint flavor! Makes two servings….or one generous serving, I don't judge.
Using Sweet'N Low was perfect for me since I have to watch my sugar thanks to my glucose levels being near diabetic. Even though I know I need to watch my sugar more carefully and cut out the sweets, the holidays are especially difficult to do so because there is candy and sweets everywhere. Whereas I would have normally used more crème de cacao in the past, I cut it down and used Sweet'N Low instead.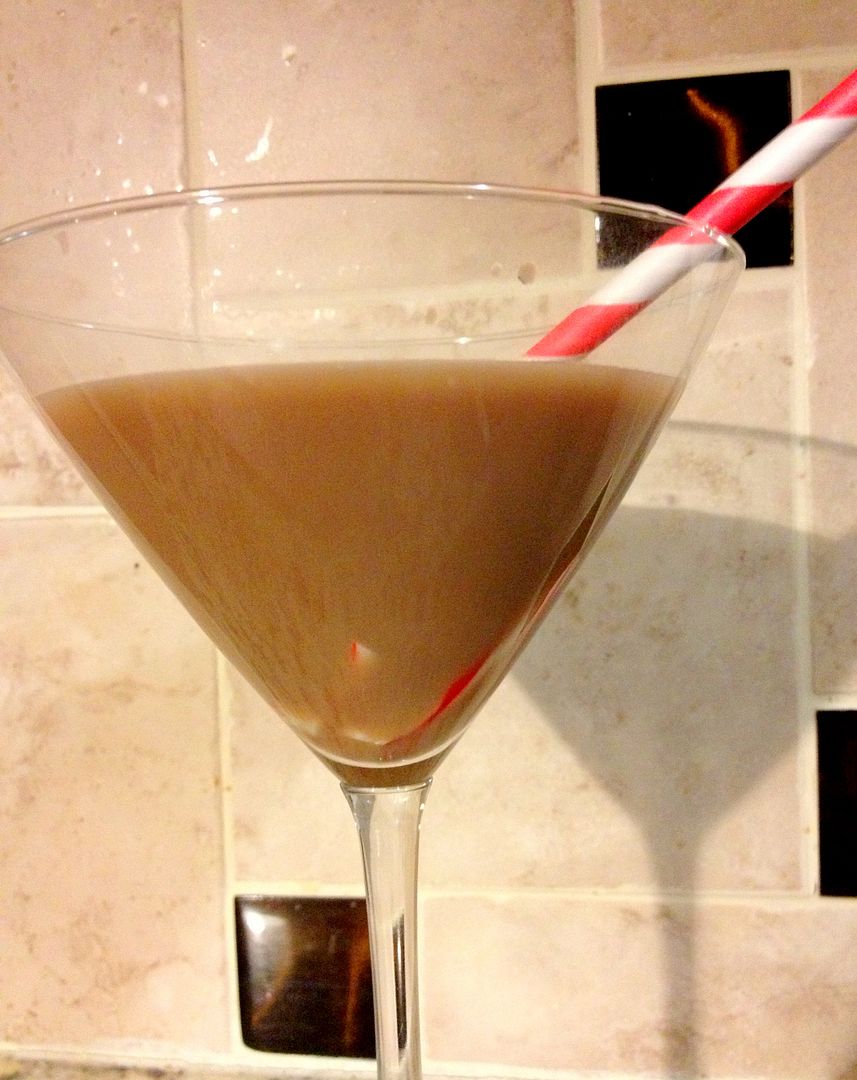 It was strong, sweet and tasted like winter! It warmed me up for the rest of the night and although I wanted to make more, knew that I should hold off until Christmas Eve to have one again because it has the potential to be semi-addictive. Thank God Christmas Eve is only four days away……
What's your favorite winter drink?