In limbo. Yep, that pretty much describes what's going on with me right now. My last day of work was Monday but now I'm just waiting on my drug test and background check to clear before starting my new job. They wanted me to start late this week but I haven't heard anything so until them I'm just hanging out and enjoying my days while I can. Tuesday morning started early with a fairly quick shoveling session. It was pretty chilly and snowing yet again and I would've loved nothing more than to stay in bed but I don't want to get into the habit of sleeping in. There wasn't as much snow as Saturday but more ice this time so the shoveling venture wasn't too successful. I couldn't help but snapping a picture of this snowflake. Sometimes it's just the little things that make me smile.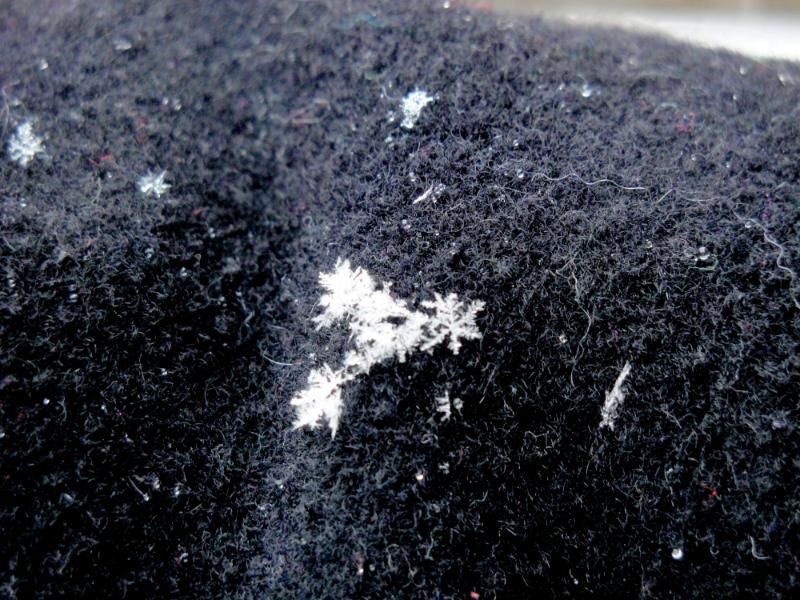 Afterwards I made my way to the gym then over to North Cherry Creek to grab a drink and hang out at Aviano Coffee. I was definitely interested in checking this place out since I was in the Aviano region of Italy this past year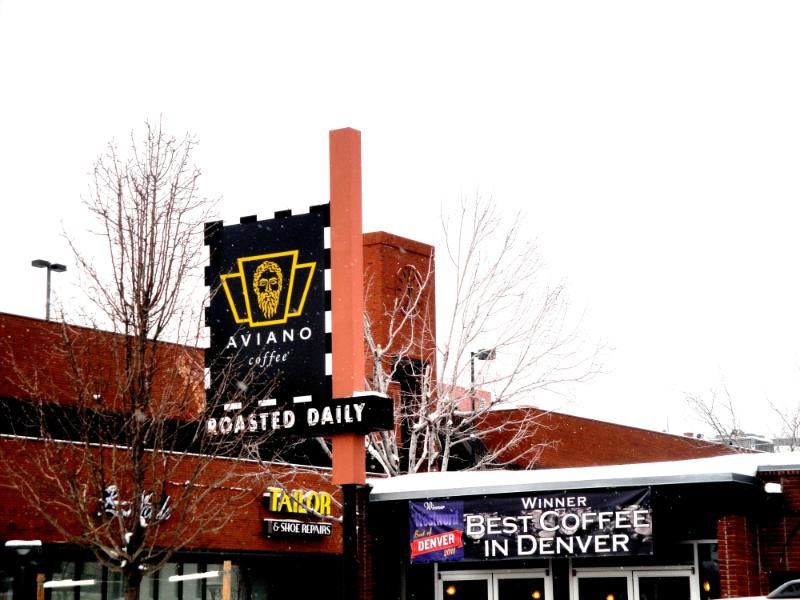 Best Coffee in Denver? You don't say. Usually when I go out for coffee at a chain establishment I will just order a drip coffee but when it comes to the local places, I like to order something more intricate. I either order a latte or cappuccino and a double cappuccino was on my mind. The barista whipped it up in no times and it was absolutely beautiful.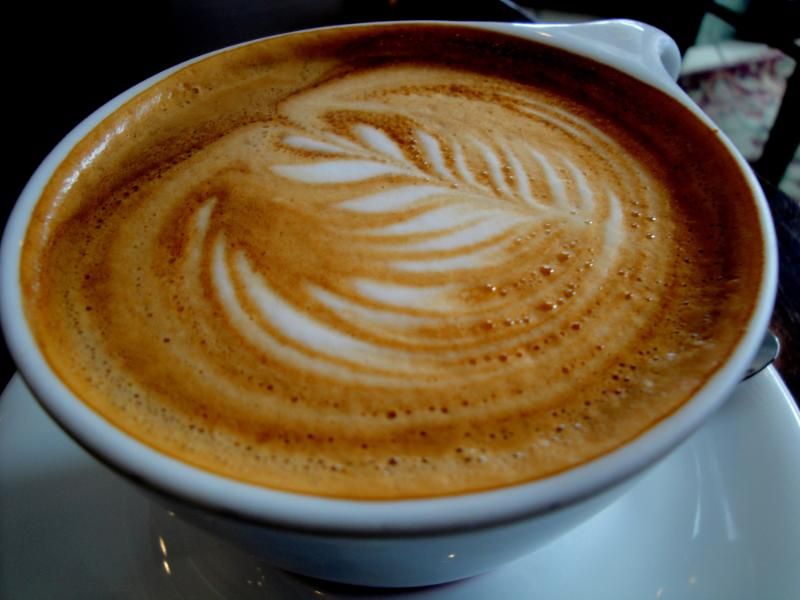 It was actually more visually pleasing than the coffee I had in Italy, imagine that!
Not only did it look good but it also rivaled the cappuccinos I had in Italy, this place was totally legit. The scene there was interesting, they had a surprisingly good crowd for a Tuesday afternoon, which makes me wonder, what do these people do for a living that allow them to hang out at coffeehouses during the work day (yet they could also be asking the same about me) Across from me was a gorgeous French man talking on his phone. God knows what the man was saying but whatever it was sounded tres sexy. Then  next to me a dude with a fedora and a bowtie, I felt like I was in a movie. At least I had people watching to keep me busy since their wifi connection was weak….literally. I brought my laptop with me to piddle around on but after four attempts I decided to call it a day at Aviano and scoot out.
I paid for two hours of parking so I was sure to get my moneys worth. Since I already have a double cappuccino I didn't want to go to Starbucks and spend more money or get even more hopped than I already was so I walked over to the library. Word on the street is that they have free wifi but when I got there I found out otherwise perhaps it just wasn't in the cards for me to enjoy the perks of free wifi?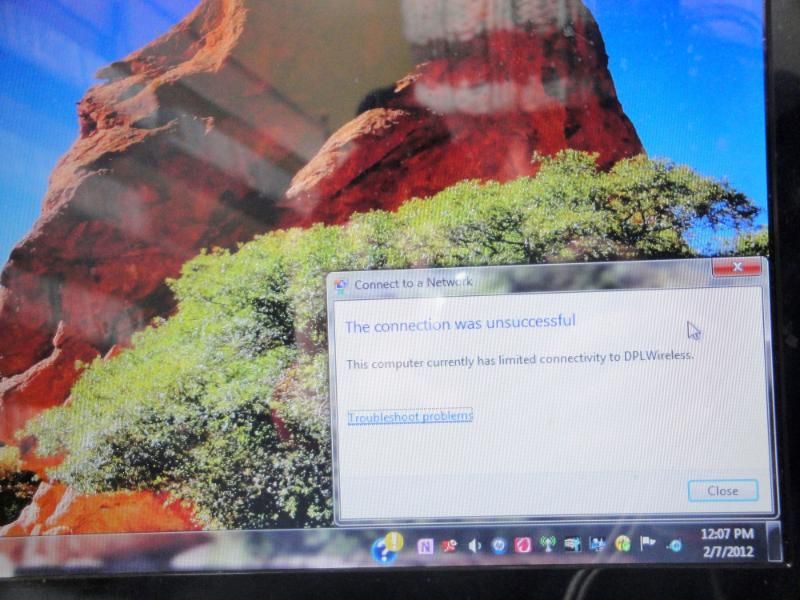 At least it wasn't a waste of a trip, I picked up two Wilco and Paulo Nutini cd's
And I even had an item waiting there for me! Neyal told me about The Girls, a story of conjoined twins. This is much welcomed because I can't get into any books lately. I even tried reading The Hunger Games and it didn't wet my pants with my excitement like it has seemed to do with everyone else. Teen books just ain't my thing.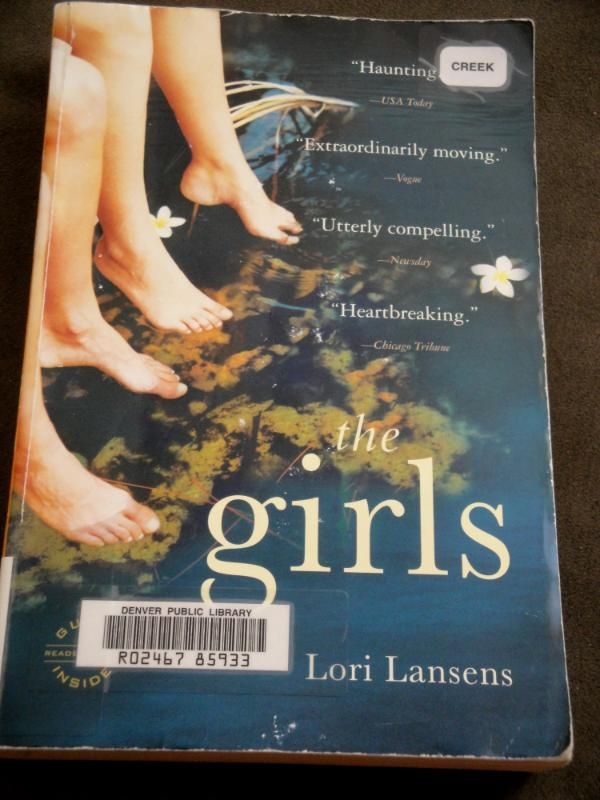 The afternoon wasn't completely shot though, I had leftovers of pierogies with kielbasa and sauerkraut then watched about four episodes of How I Met Your Mother before drifting off into nap-land. I might as well appreciate being able to nap at 3pm while I can because my days are numbered. And I'm saying that to the Linx primarily, with me being home pretty much the entire weekend due to snow, he is getting spoiled.
Went to dinner at Blue Fin Sushi Bar and Restaurant. Can we just talk about how long it's been since I've had sushi. Yeah, that would be my birthday…..in 2011.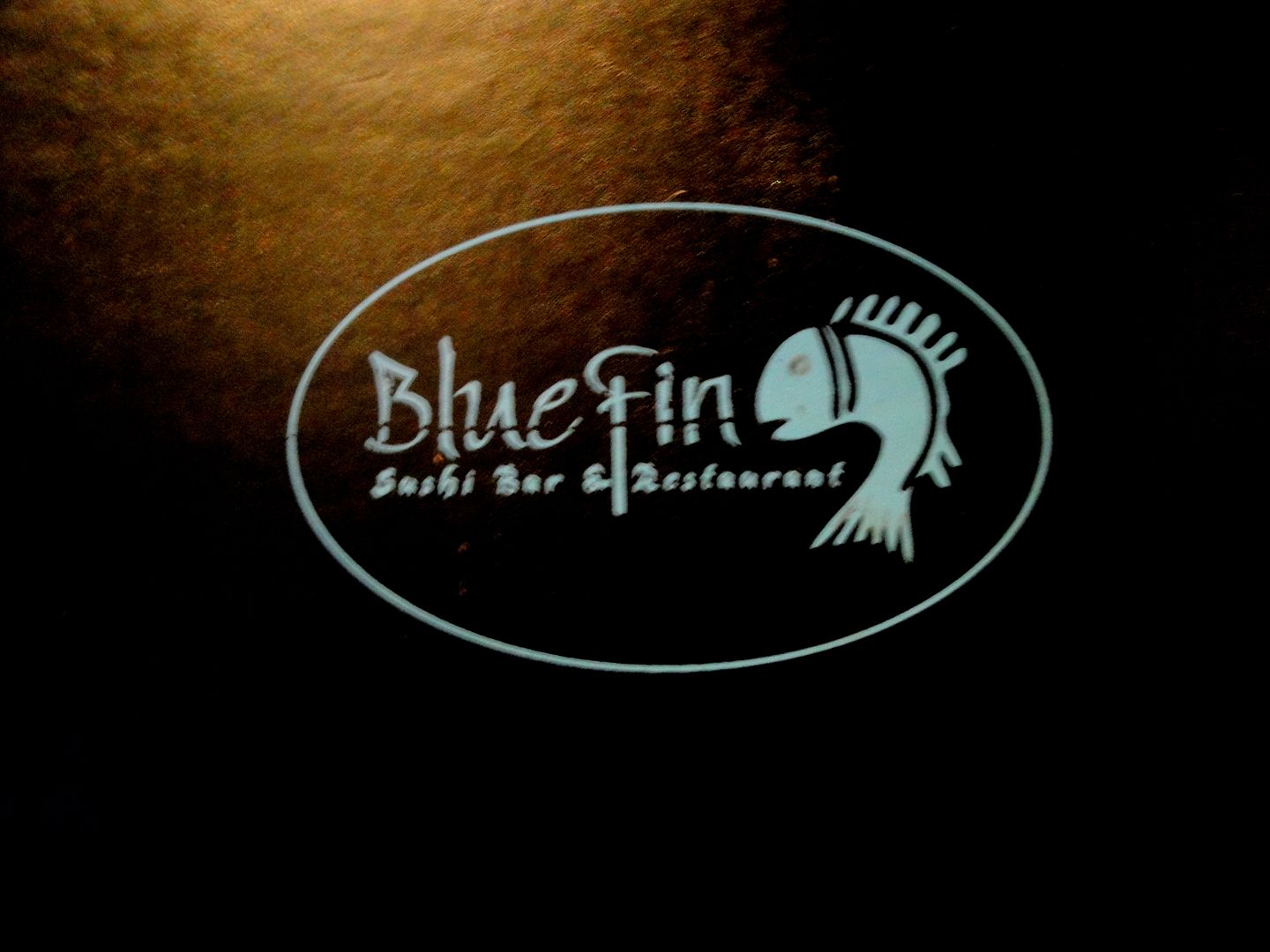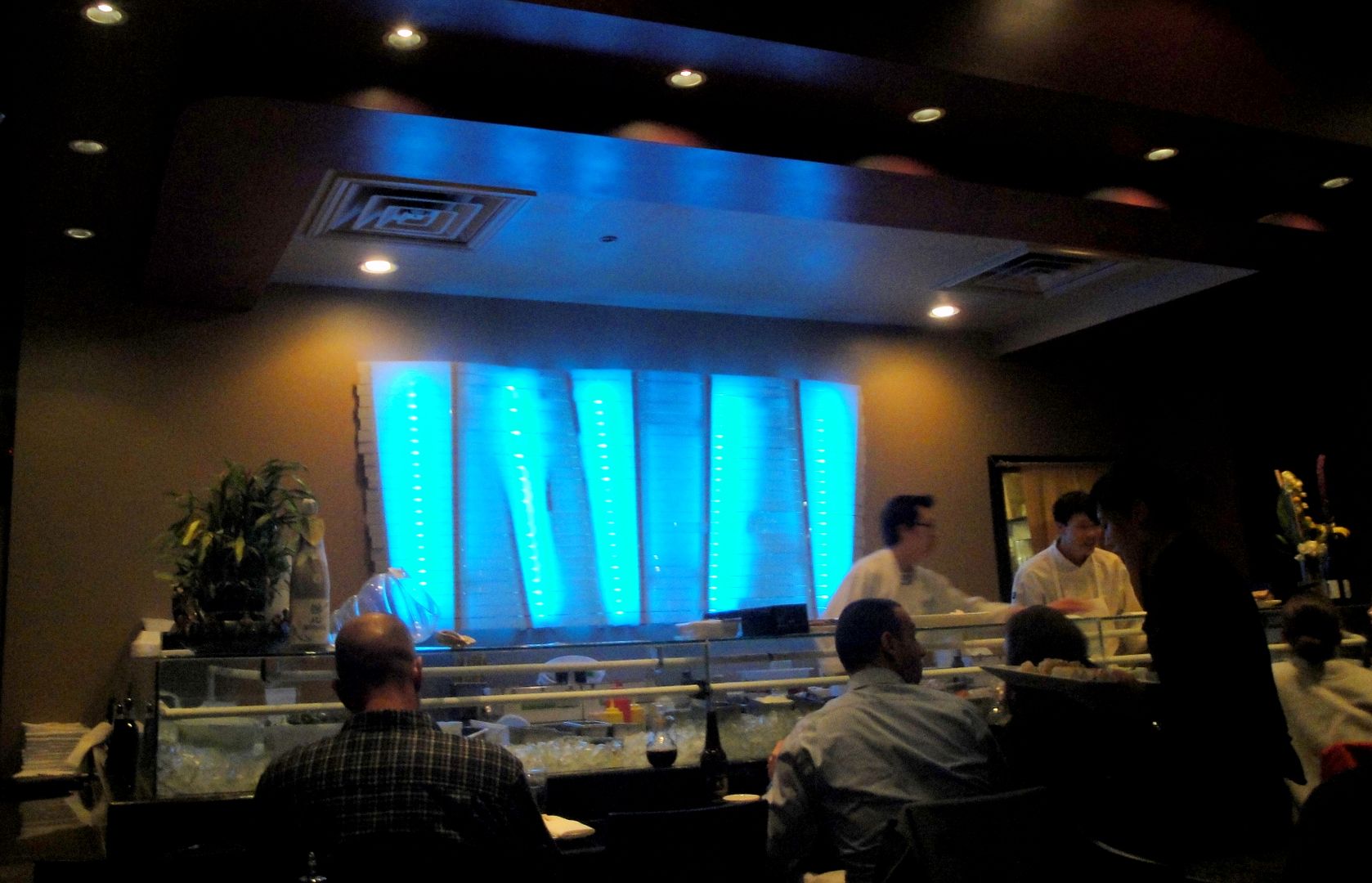 Good thing I read the reviews on Yelp before going!  From the reviews there seems to be two common themes that Blue Fin has going for them: fresh sushi with slow service. Honestly, I wasn't expecting to be wowed by Blue Fun.  In life I've figured out that low expectations are the best way to go because then you won't be too disappointed when something doesn't turn out the way you planned. This place was booming for a Tuesday night post happy hour!
But g-d it the service, it was pretty weak. They started with bringing us water and while some of us ordered green tea, they wouldn't bring us a pot of it so we would have to individually ask for refills whenever we could flag down our server. There were only two servers working and while I can understand that is somewhat reasonable for a Tuesday night, our reservation was made in advance so they knew there was going to be a big party coming in. Both servers were taking care of our table and while they were kind, it was tough to get a hold of them and when we did, we would ask for everything at once in case we didn't see them for awhile. The only thing that worked out in my favor was that I ordered a red wine and when they brought me my bill (which again, took forever, all I was trying to do was give them money!) the wine wasn't on there. Now, I like a deal and am quite frugal but quickly pointed it out to them that they left it off and asked that they add it on. I had to ask twice but they never did add it on and they told me not to worry about so hello free glass of red wine!
The sushi? Holy mouthgasm!  And I don't use that term lightly, it was terrific and totally made up for the weak service. There were only two chefs working so they did an excellent job with timing everything out with our orders and the presentation of it was impeccable.  I got the Red Dragon roll (soft shelled crab, eel, avocado topped with strawberries), never would I have imagined strawberries to be an integral part of a sushi roll but it brought a perfect balance to the salty flavor of the eel.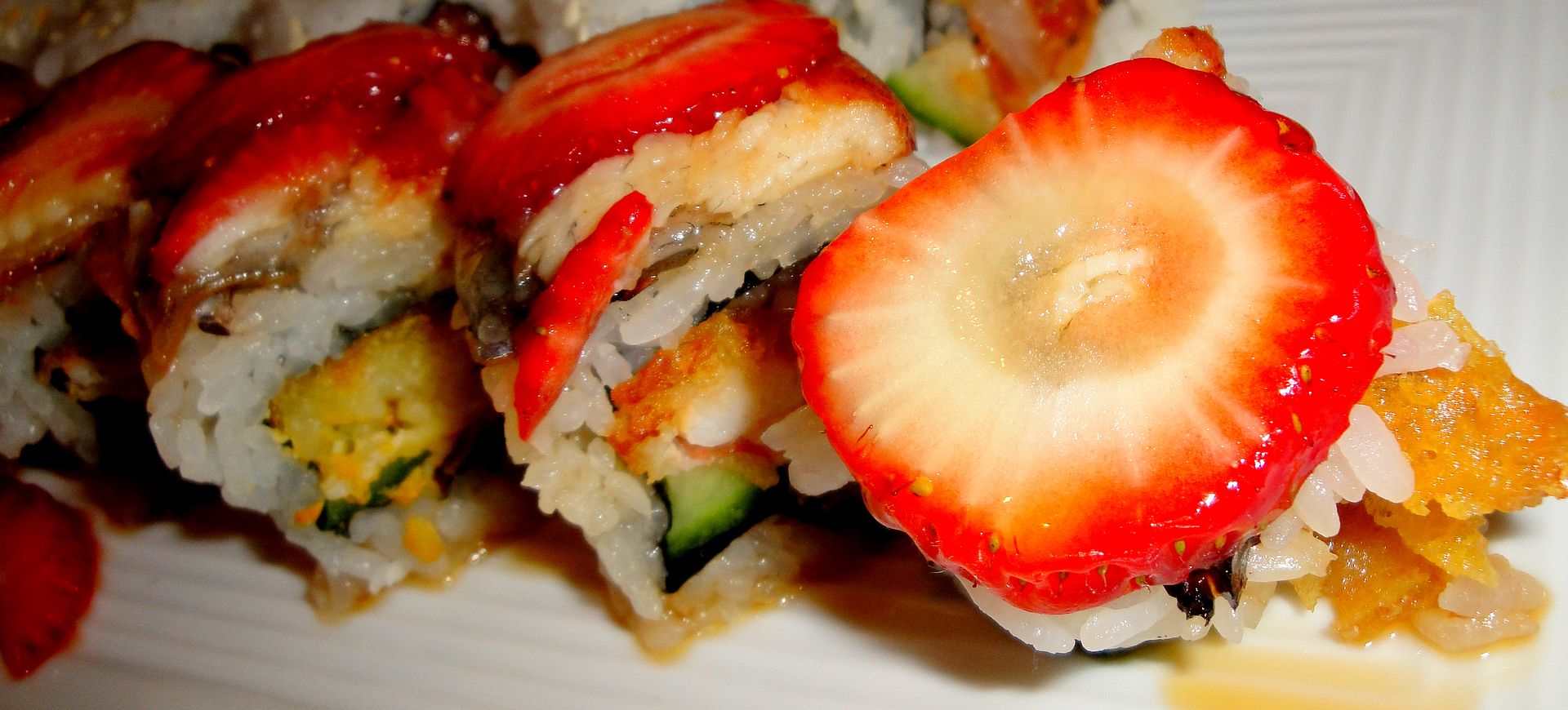 I also ordered Spicy Yellowtail roll and it was a bit of a let down. Fresh, yes. Spicy? Not so much.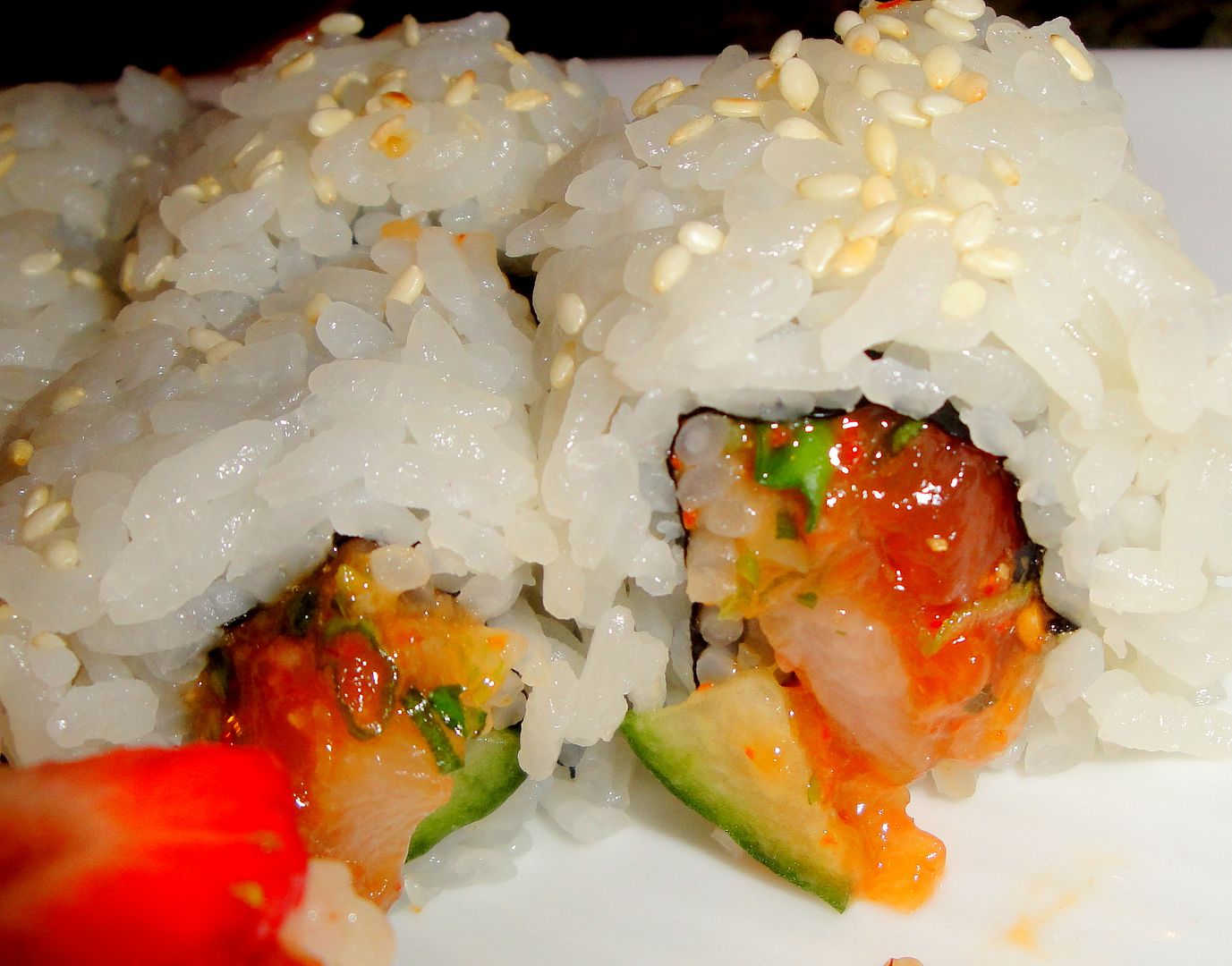 I tried a bite of the 29th Avenue Roll (far right) and it was so tasty I was about to re-enact the deli scene from "When Harry Met Sally" I'm a huge fan of garlic but would have never imagined a sushi roll brushed in garlic butter. I will go back just for this roll alone!
It's quite bittersweet though because Blue Fin has many innovative items on their menu but their service brings the restaurant down to a mediocre level at best. If it wasn't for the less than stellar service this could be my new favorite sushi spot in Denver, sigh.
Looks like today is going to be another day in limbo…..better find a way to kill some time!