1) Sushi
You all know I love sushi but have been on a huge sushi kick lately. I went three times last week-first at Aoba  (sorry homies, no pics!) but the experience was fantastic. Aoba is a new restaurant (like less than a month old) in LoDo, a happening area near downtown and the place was completely empty which was a bit of a shock. I think that it's too new that people don't know how wonderful it is yet but once the word starts spreading it will be packed.
Then at John Holly's Asian Bistro which was perfect because I was craving sushi but also something a little more substantial. We ordered a ton of food at once– lobster spring rolls, edamame, pepper steak and the Kimberly roll.  Enough food to feast on for awhile in proper order right? Well, almost. The timing of the food being brought out annoyed me because the apps didn't come first, the pepper steak did….then the apps….then the sushi roll. So we were just sitting there with a ton of food in front of us unsure of where to even start. The first roll we had was the Kimberly Roll with salmon, asparagus topped with seared tuna. It was so fresh I almost thought I was back in Florida for a hot minute! Get it hot minute….Florida….crack myself up I tell you!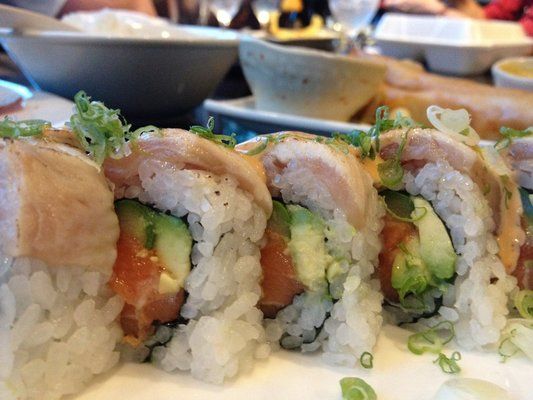 After all that food I decided more sushi was in order so I got one more and it was divine–the Brandy Roll with spicy tuna topped with crab, tempura flakes and scallions.
Last sushi stop was at Sonodas's since I had a Groupon that was expiring soon. I went on Sunday night and sat at the sushi bar.
They have a cozy wrap around bar that started out empty but soon started to fill up after I sat down.  I usually don't trust a white boy making sushi but good Lord, the white boys know what they're doing at Sonoda's! I started out with the Poki Roll
then had the Big Bang Roll
This roll was awesome and packed with flavor! I think I chose it not only for the ingredients but also for another new love of mine, The Big Bang Theory
And the fact that I had a Groupon and walked out paying $8 didn't hurt either.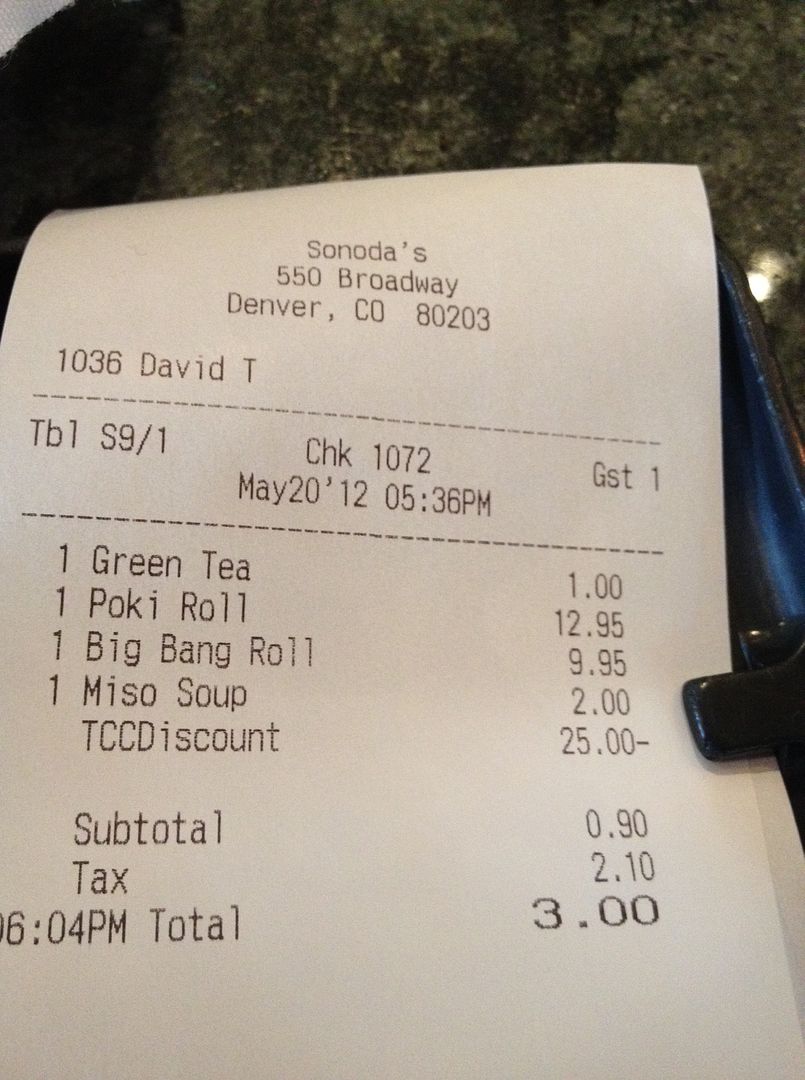 The sad thing? I still want sushi. I really need to learn how to make it at home!
2) Philadelphia Cooking Creme
I bought this a month or two ago and it's been just sitting in the fridge looking all lonely so I decided to finally break it out. I honestly had no clue what I was going to do with it so I winged it and just started cooking a few random things like macaroni, spinach, peppers and steak. I mixed them all together along with the Tomato and Basil Cooking Creme, crossed my fingers and hoped for the best.
Apparently crossing my fingers worked because this turned out to be the ultimate comfort meal with little to no work involved.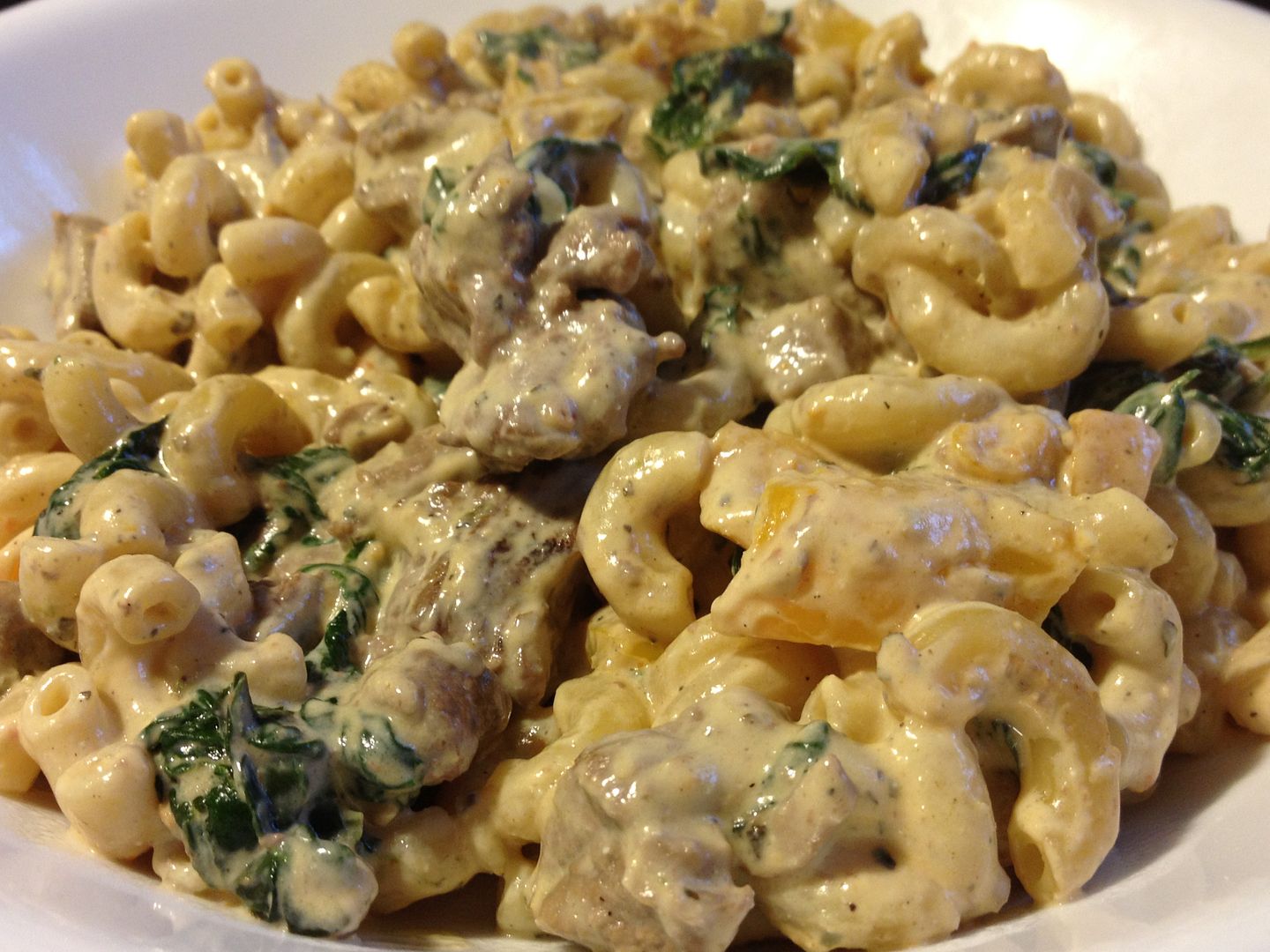 3) Australia Gold self tanning lotion

This stuff is legit! I bought this on a whim a couple of months ago and am digging it. I prefer the spray self tanner but this works in a pinch, doesn't stink nor does it take long to dry. The best part? it's only $7!
Plus, it doesn't make me look like this looney-toon nor give me skin cancer so win-win!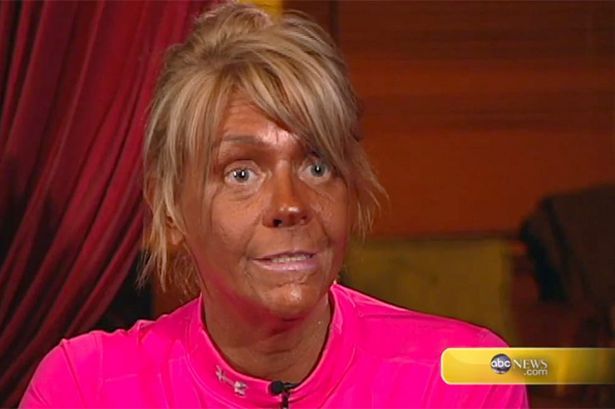 4) Wall art
There's so much wall art in Denver, it's sick! I vow that one of these days I will make it downtown, walk around and take pictures of all the beautiful murals I stumble upon.
5) New beginnings
The prospect of new things is exciting me so much–summer in Colorado, new job, new friends, etc., it just brings a huge smile to my face.
6) 401K with 6% match
It's not happening yet but this will be the case at the new job. When the recruiter told me this I literally squealed because that's hot how 401K action gets me. I can't wait to start building up my nest egg again!
7)Don't Trust the B-in Apt 23
8 ) Colorado
Nope, my love affair with Colorado has not subsided yet. I feel like it's going to be a lifetime thing but really, can you blame me?
What are you loving lately?