7:07am-Wake up and wonder where the weekend go and why am I sweating?
7:08am-Realize my little portable heater, Lincoln, is practically glues to my outer thigh hence why I'm heating up.
7:50am-Leave early for work. I have a third interview (eeeeeee!!!) on Friday morning with a bank and need to make up the time and figure what better way to start off the week than going in early?
8:00am-Regret the decision, Monday traffic blows.
8:10am-Wonder whatever happened to Johnny from the Karate Kid.
8:11am-Remind myself to Google that when I get to work but never do
8:32am-Get into work and tell myself, it's going to be a great day!
9:07am-Quickly change my mind once I hear the lady on the other side of my desk hacking her brains out. We have sick days for a reason people, use 'em if you got 'em!
9:25am-Read through Google Reader and sad that there aren't more posts to read for a Monday morning.
9:42pm-Consider going to Germany in July for my cousin's wedding. She is in the Army and will be coming back to the States this next year so I won't have a place to crash in the event I ever do decide to go to Germany. Even though they seem like a serious, assertive people I think I could be down for some time in Bavaria. I have frequent flier miles and look up a trip to Germany in July and it looks hopeful at first….until I realize that I don't have enough miles to cover the trip back.
9:50am-Start to look at different websites for a one way ticket from Munich to Denver and realize it's not going to happen.
9:51am-While bummed I get the Da Da Da song in my head from the old Volkswagen commercial.
10:00am-Think the first hour of work went by so quickly–today is going to be a breeze!
10:15am-Promptly change my mind due to time passing at a staggering rate
10:18 -Soon remember I brought items to help pass the time like Reader's Digest, Shuffle and my new favorite gum Extra Dessert Delights-Key Lime Pie
10:20-Look on the other side of RD and think that the ad should say Heartburn? Git R Done!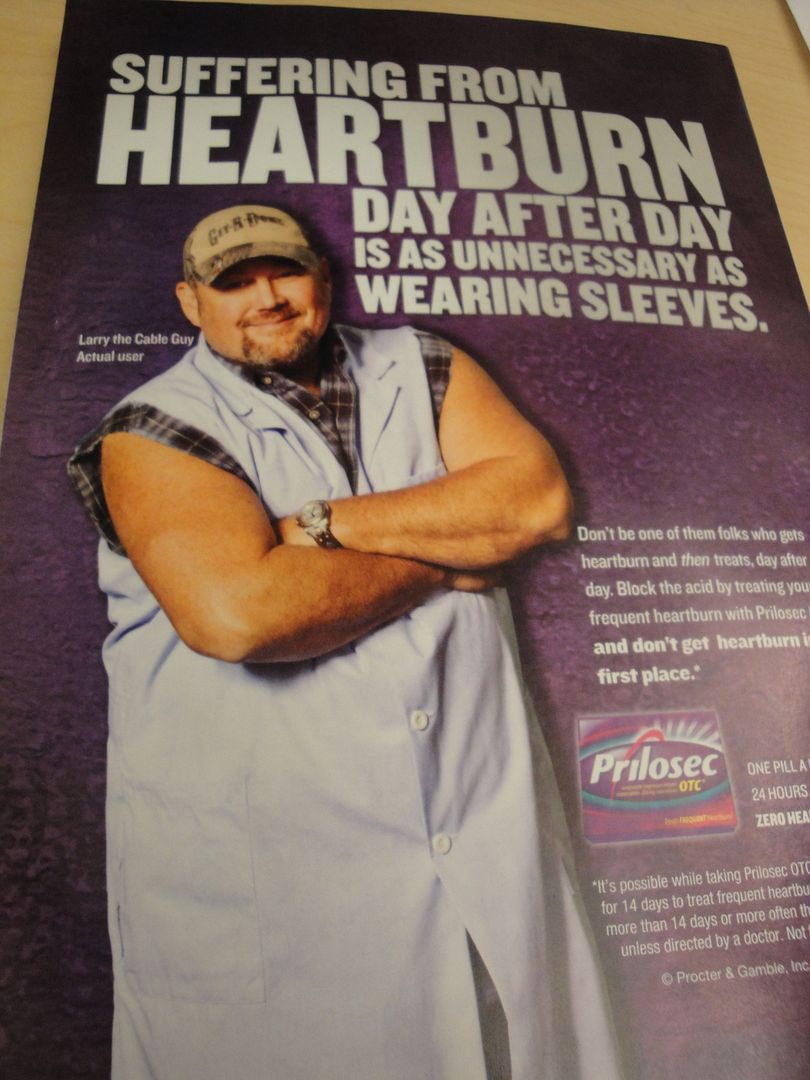 11:00am-Think what have I done for the past 40 minutes?
11:03am-Get emo about not being productive and eat Pop Chips to console myself (Thanks Blend for the goodies!!)
11:09am-Pop Chips devoured and ask myself why I don't buy them more often, they are tasty!
12:00pm-Instead of coughing her brains out, woman on the other side of me is having a phone conversation at a level too loud for cubicle land. She keeps talking about someone named Karissa who's been bad and I promptly get the theme song to "Clarissa Explains It All" in my head.

12:04pm-Start thanking my lucky stars I never had a ginger brother named Ferguson and stoked that I had a throw back moment on a Monday afternoon.
12:06pm-Ask people who sit around me if they remember "Clarissa Explains It All" and no one responds.
12:07pm-No longer emo, just confused how socially awkward people function in this world.
12:24pm-Think that I really need to get some goals in place. Life is getting too boring without them.
1:00pm-Get bored yet again and try to give my non socially awkward cube mate Cacaoberry tea that promotes women's health. No dice, he doesn't want any estrogen floating around his parts.
1:11pm-Still have the theme song to "Clarissa Explains It All" in my head.
1:12pm-Wonder whatever happened to Sam, he was hot.
1:15pm-Go to lunch and remember how much I love spaghetti with meat sauce and wonder why I don't make it more often.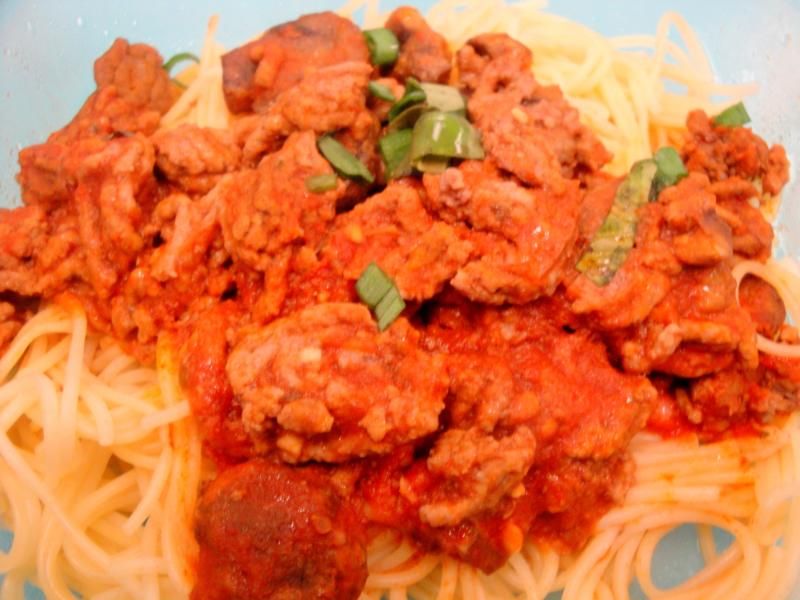 1:17pm-Wonder why leftovers never look as good as the original meal
2:00pm-Get really excited about the upcoming long weekend for me and all that I have planned.
2:02pm-Ponder how many breweries are in Colorado. Answer: Over 139
2:06pm-Read about having a dark side
2:11pm–Then read this article about homemade stuffed crust pizza and all of a sudden feel very motivated to make my own at home!
2:51pm -Receive email from Dena with this picture and all of a sudden not cursing my legs for hurting.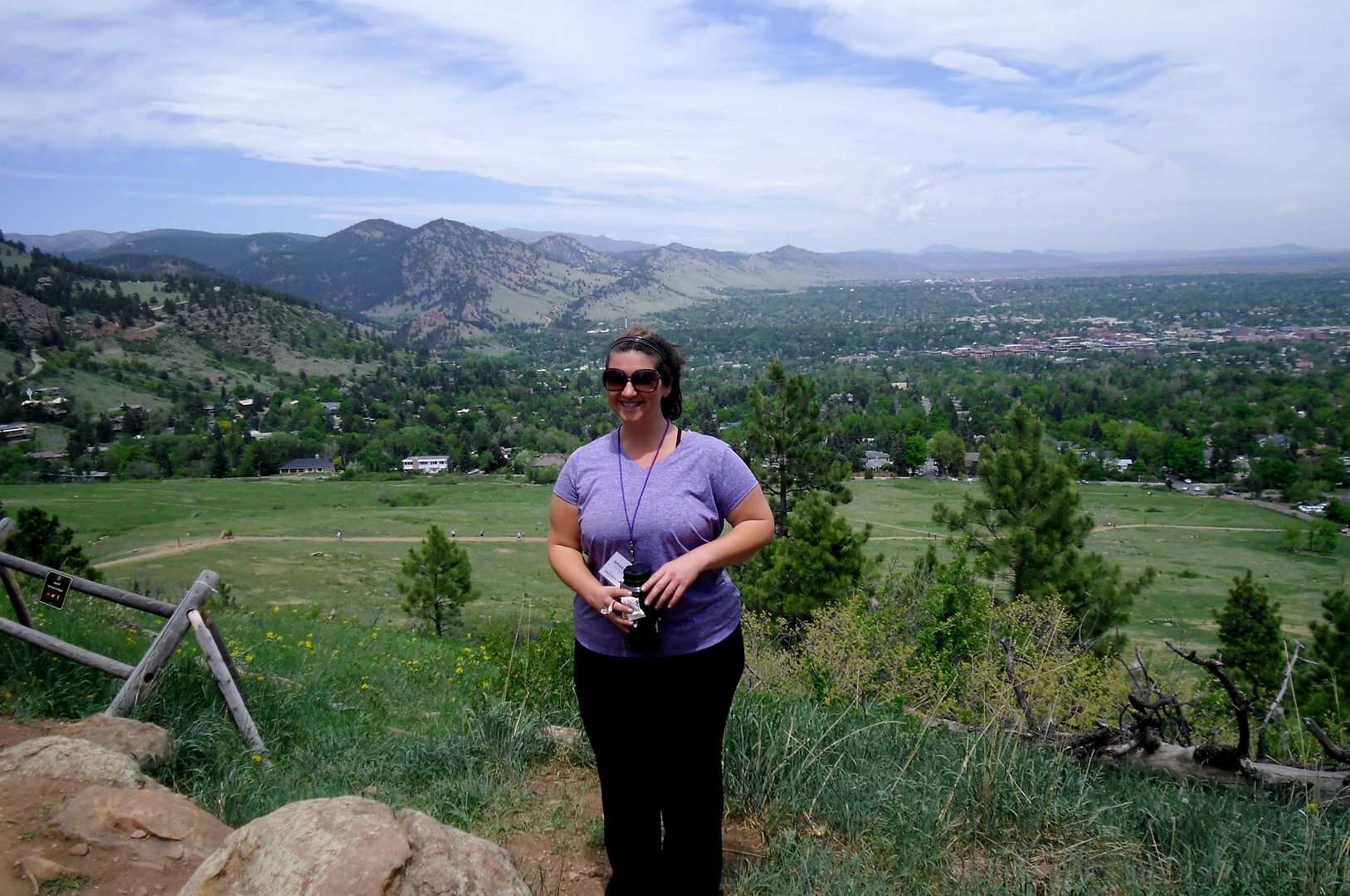 2:53pm-5:30pm-Not a single thought since we were busy the entire time……that's what I'm talking about!
5:34pm-Think that even though I never order them when out, I could really go for an order of mozzarella sticks.
5:35-Have a wonderful conversation full of laughs which puts me in a good mood and makes me excited to go to the gym
6:15pm-Get to the gym and wonder why I don't do a program based on weights more often, I felt great!
6:16pm-Despite my legs feeling like jello, decide to do a few minutes on the elliptical.
6:17pm-Instantly regret that decision and decide to focus on my music.
6:17pm-Wonder why I have Deathcab For Cutie on my workout playlist. And I'm not talking any of their more upbeat songs, try "I'll follow you into the dark"

6:20pm-Do a 180 and listen to "Like a G6″ and find it amusing that they keep talking about sober girls acting like their drunk. Sometimes I do the complete opposite.
6:23pm-Notice once again, the 1920′s boxer lookalikes have taken over the gym….curly mustaches and all.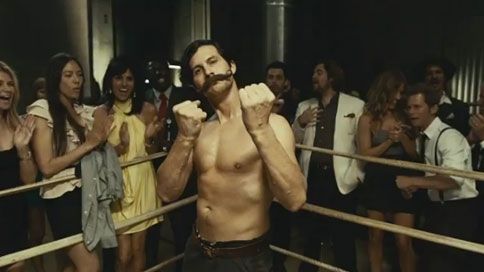 6:45pm-Get home and get tons of puppy love from Lincoln.
6:52pm-Whip up a quick dinner of leftovers (more to come later on the dinner) and feast while watching "Don't Trust The B in Apt 23″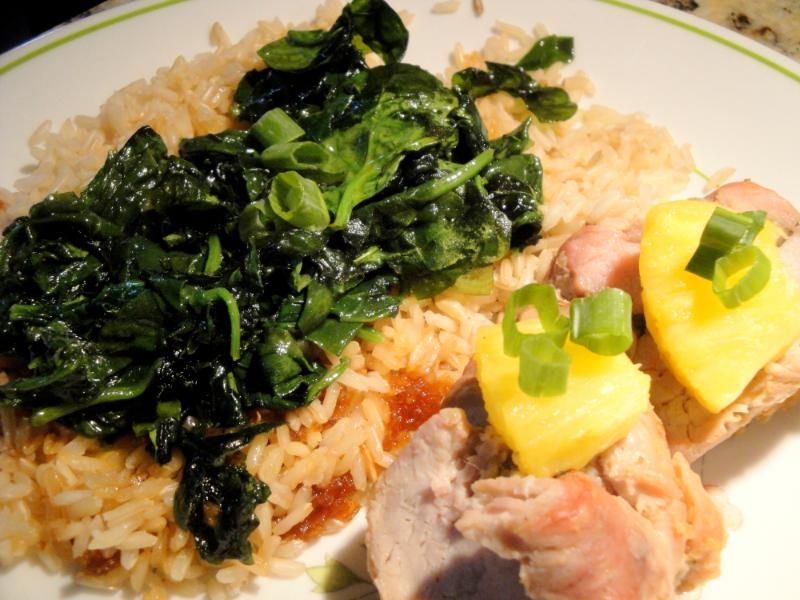 7:38pm-When roommate gets home learn that Lincoln has a fetish with her lace panties.
7:39pm-Promptly call Lincoln a pervert.
7:40pm-Tell him that even though he is a pervert, he is my little pervert.
7:53pm-Decide to call it a night and veg.
What did you do today?