Even though I grew up in Florida, I like to think of myself as a mountain mama, thanks to my time in West Virginia. So when we went to explore Colorado's beautiful scenery on Saturday, I felt a wave of nostalgia hit me. Even though the terrain of the West Virginia mountains and Colorado's mountains are nothing alike, I was stoked to see the mountains up close as opposed to just seeing them in pictures like I've done my whole life.
The first stop was Garden of the Gods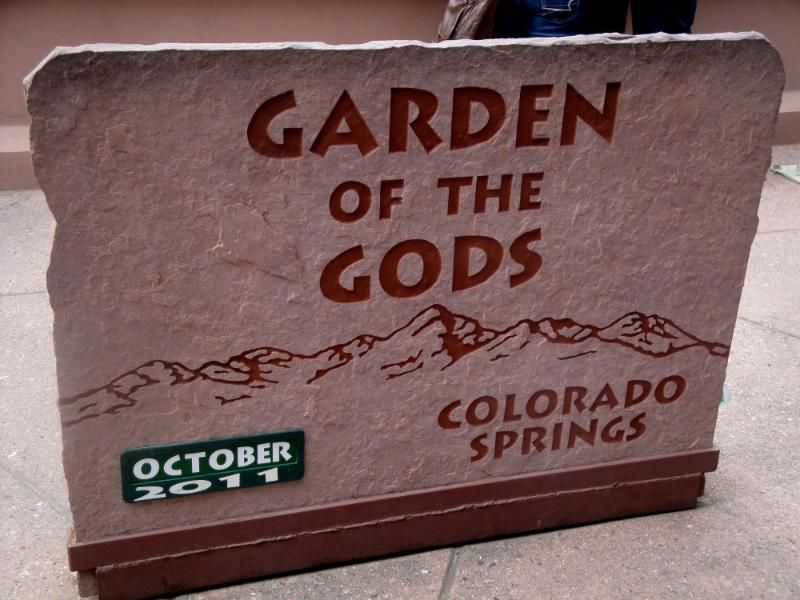 Not only is the park beautiful but it's free to all visitors along with a free visitors center. The only thing you have to pay for if you choose is a 14 minute movie  for $5 explaining how the rocks came to me.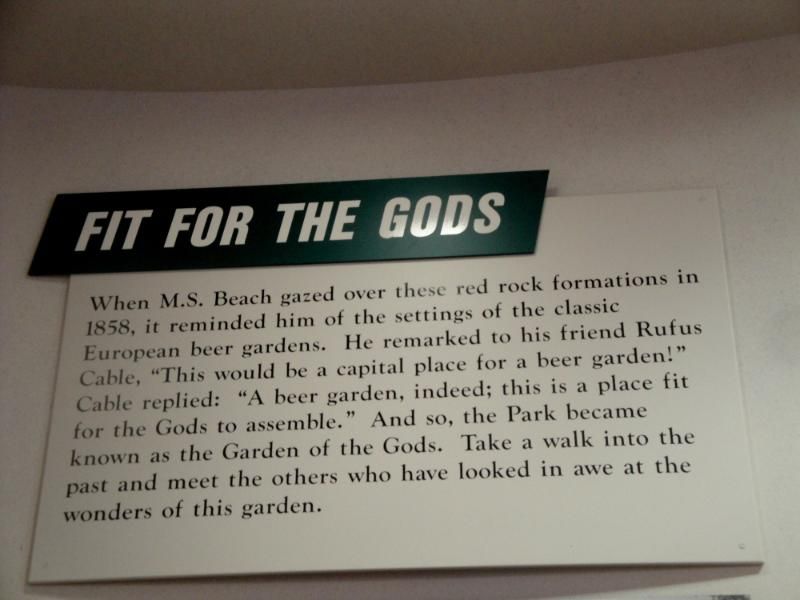 At the visitors center they have a balcony where you can walk out, take in all the beauty along with wonderful scenic pictures.
Next on the list was Pike's Peak (which sits behind Garden of the Gods in the picture above) Pike's Peak is 14, 110 feet high and one of the many 14 milers in Colorado. You can opt to take the COG Railway up or drive up the Pikes Peak Highway. Originally we were going to take the train up but I did some research and saw that if you take the train, you only get a limited amount of time at the top and have to leave at a scheduled time. The prices are pretty similar-it's $34 for adults on the COG Railway and if you drive up it's $14 per person or $40 for a carful of people. They also give a $2 discount for active military, which saved us $4. So with that we ended up driving up the mountain instead so we could do things on our own time.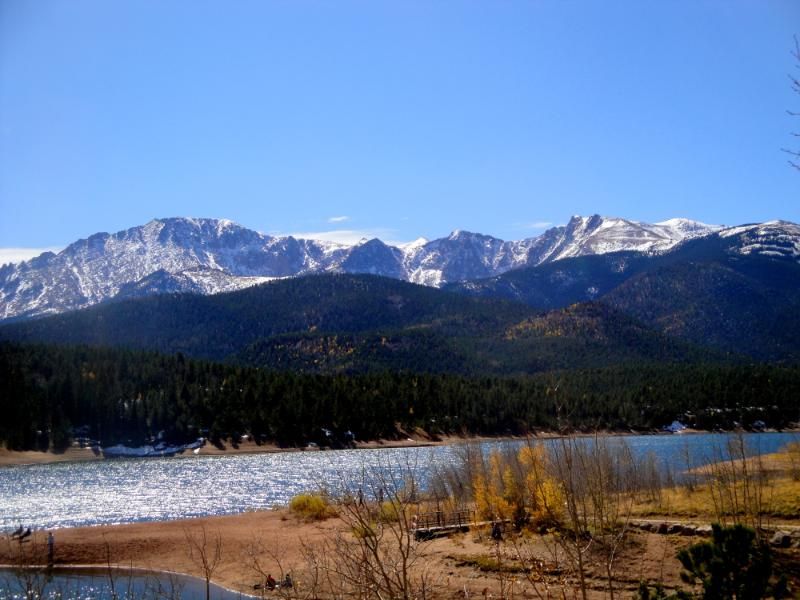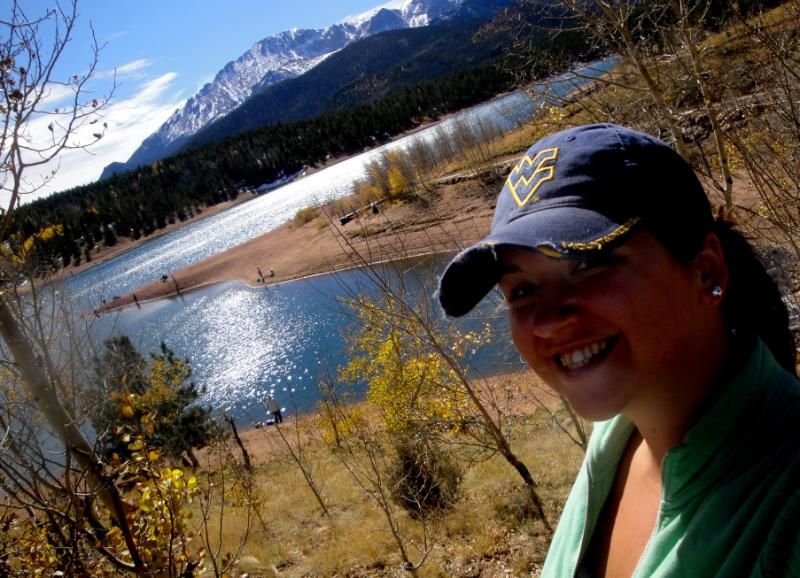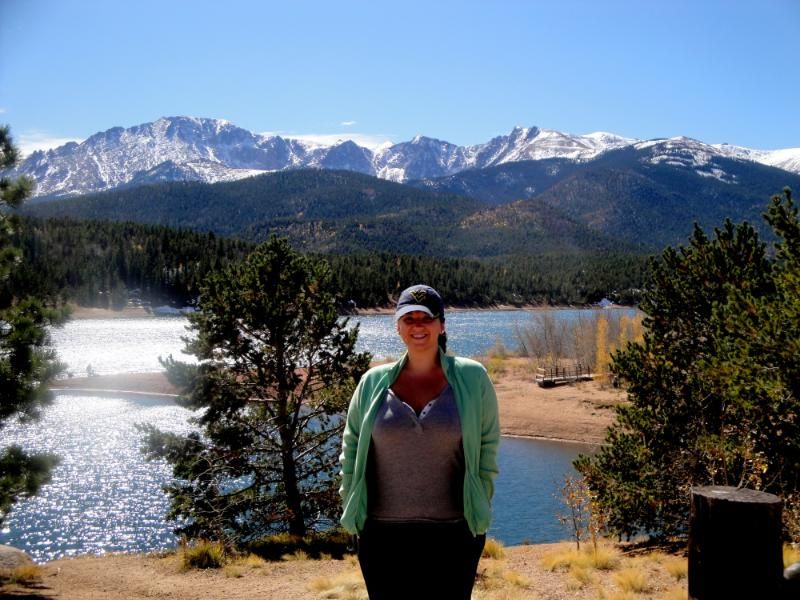 We had to make one last stop before going to the top. They advise anyone who is pregnant or has a baby under six months not to drive all the way to the top. My friend has a four month old so we had to drop her off at a lodge to hang with le baby while we went up.
Hooray for 11,000 feet and snow! However, foolish me forgot to wear you know a jacket instead of some thin pants and a hoodie.
So we made our way up the mountain…..while I practically had a panic attack. My friends husband is a prankster and more adventurous than I am so going up the 3,000 miles seemed to take forever. A good portion of the road didn't have rails so it was just you, the car and the mountain. Which my friends hubs would then ask "How many times do you think we would have to flip before we die? Probably 10" I wouldn't even justify his questions with a valid response, only "Shut up and drive!"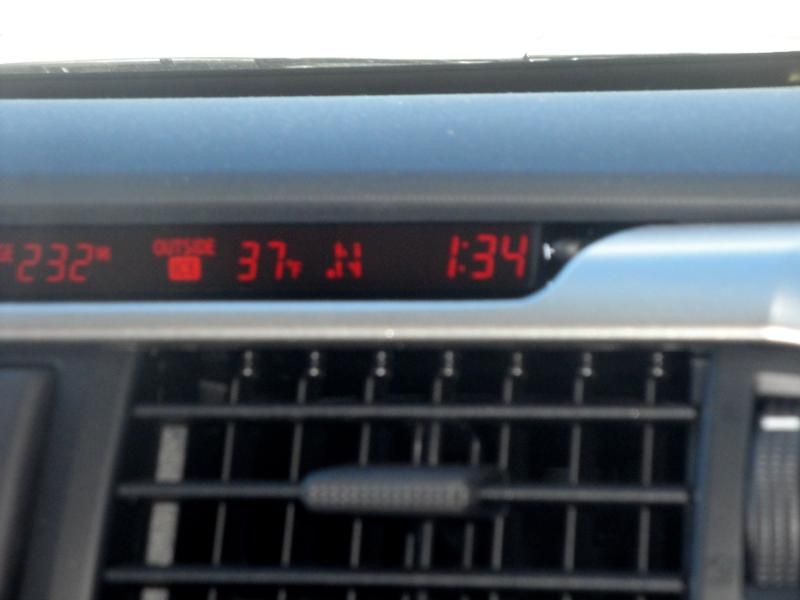 We finally reached the top! They have a gift ship and restaurant up there but I wasn't worried about food at that point, I was preoccupied with A) Staying warm and B) Not feeling lightheaded. Going from sea level to 14,000 feet within two days isn't something I normally do and while I didn't feel off at 7,000 feet, the 14,110 took a toll on me. Plus I really wasn't too keen on paying $16 for a burger and fries.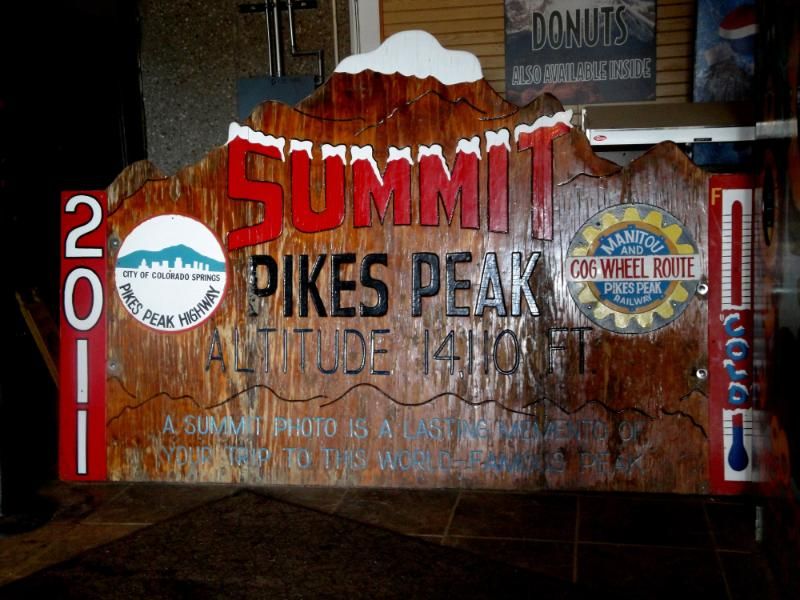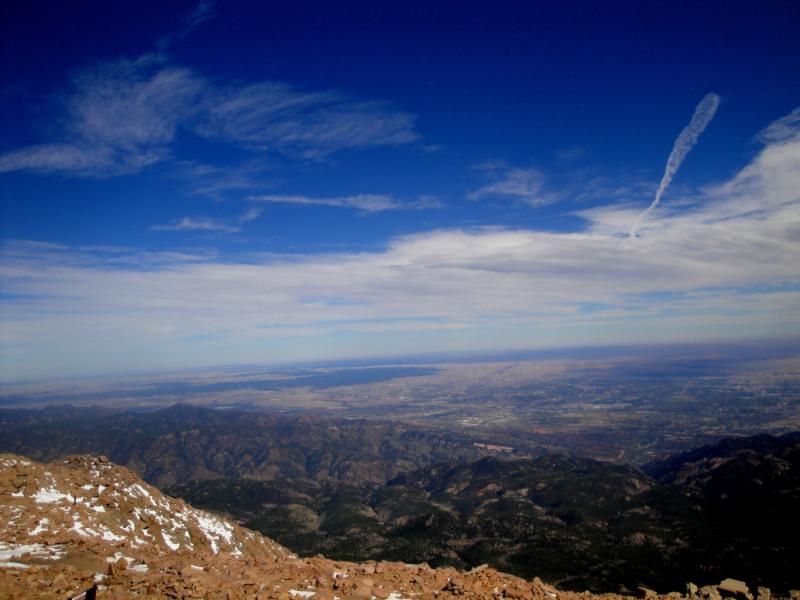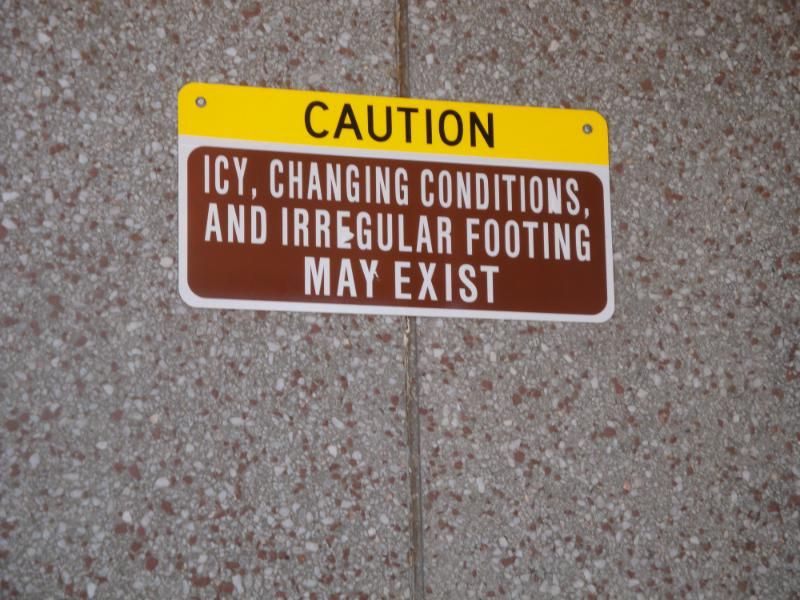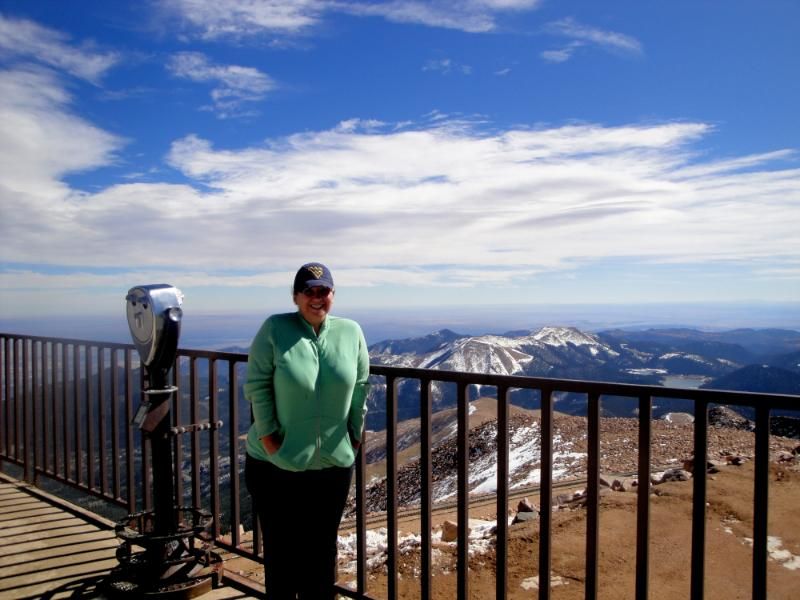 And that 37 degrees? Yep, I felt it. We stayed up there for about 20 minutes taking in the beauty. A guy next to me was saying that you could see Denver since it was such a clear day but I couldn't see it.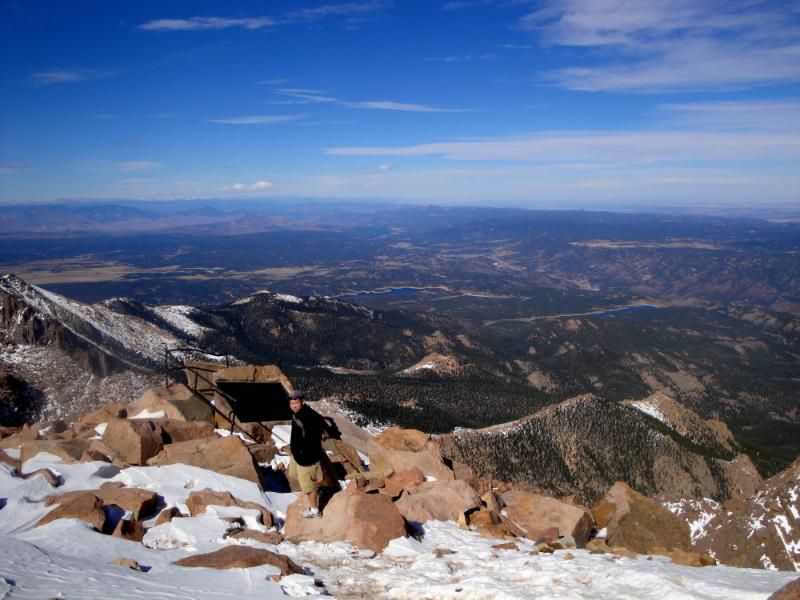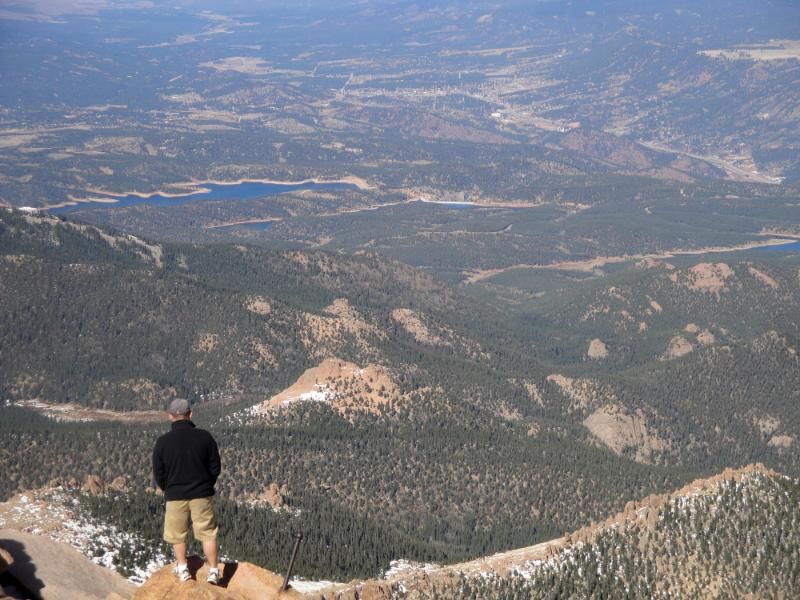 I couldn't get enough of the Garden of the Gods so I took another trip there yesterday. It's absolutely free so I might as well take advantage of it while I'm here and I'm probably going to go again before I leave!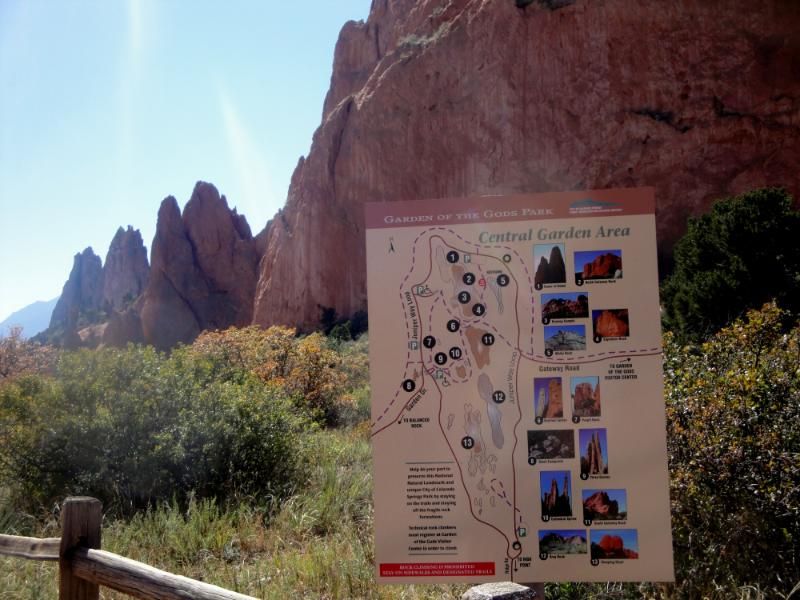 It was a perfect day to go for a stroll through the park. They have the Central Garden Area as noted above, where most of the major rock structures are along with trails going from there.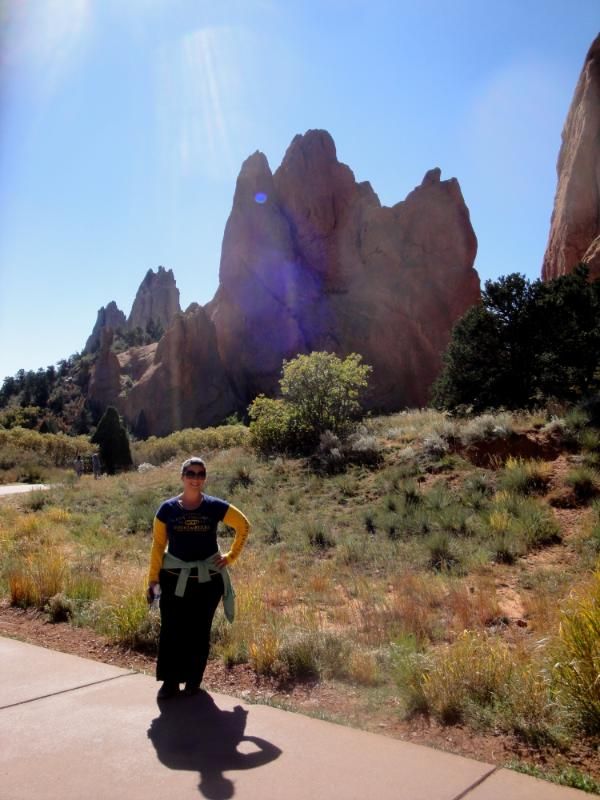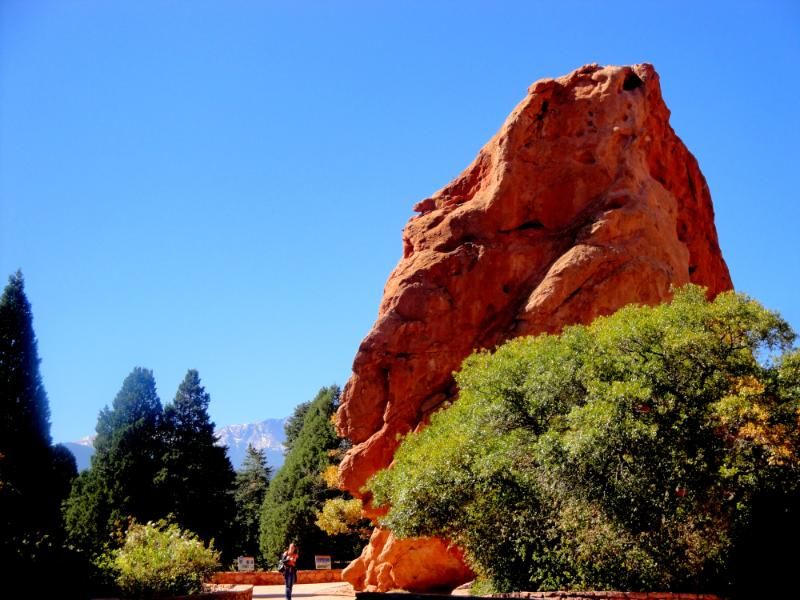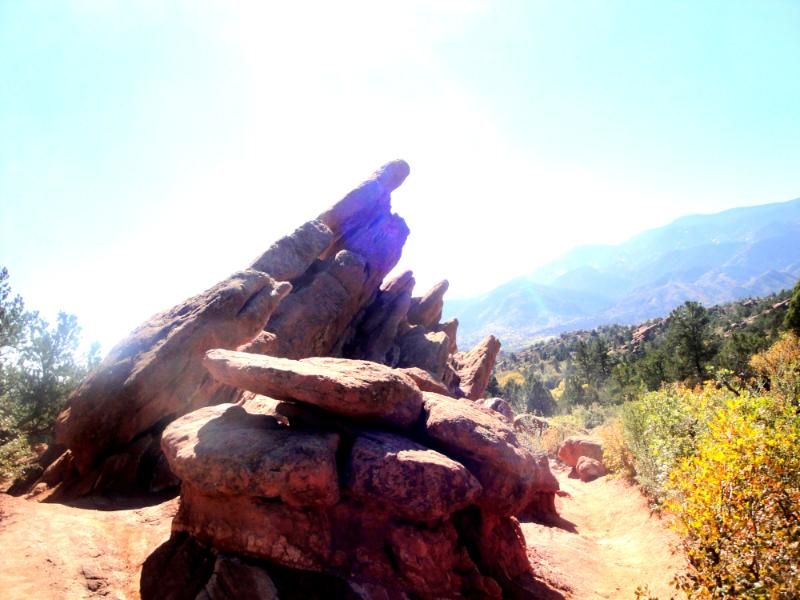 I walked on the Palmer Trail, then circled back and apparently I wasn't the only one out that day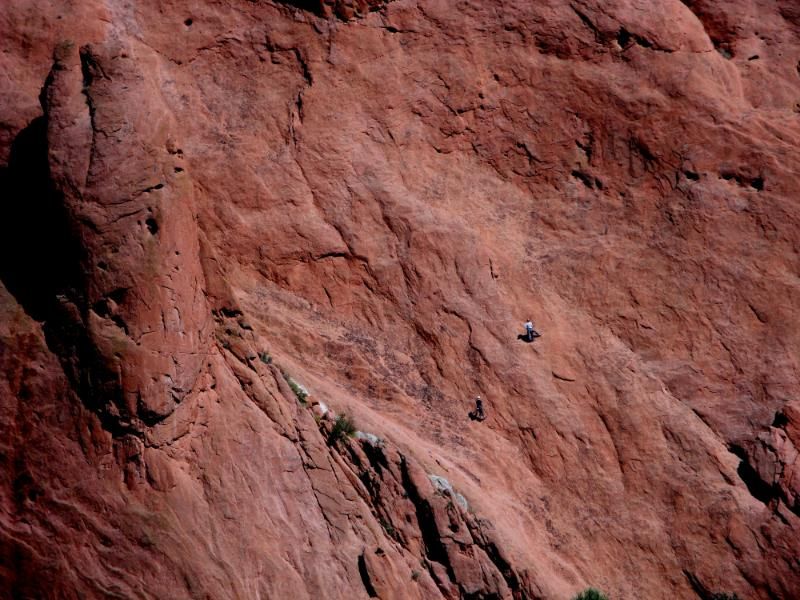 I stopped and just watch these guys (or girls) climbing. This was zoomed in all the way and they still look like ants. I love the outdoors but I don't think I could ever love it so much where I want to practically make love to it god knows how many feet in the air. Props to them though!
Are you a rock climber, hiker or camper? I've only camped once before but would definitely try it again. Hiking I like to do and want to get back into it!