In my constant battle to save money, I've cut down on some things I
love-Starbucks every day, eating out all the time and traveling around
the country as if I have all the money in the world. Cutting down on
my traveling has been really difficult for me since it's one of the
things in life I enjoy the most. So when I booked a three day trip for
Chicago, I was a wee bit excited to say the least……even if it involved
waking up at 3am to catch the Super Shuttle to take us to the airport.
If you ever have a desire to see me absolutely delirious, catch me on
barely three hours of sleep-I'm a real treat. When we got to the
airport, I was just trying to make it to the flight so I could pass
out but had to get a little bit of coffee in me to power through.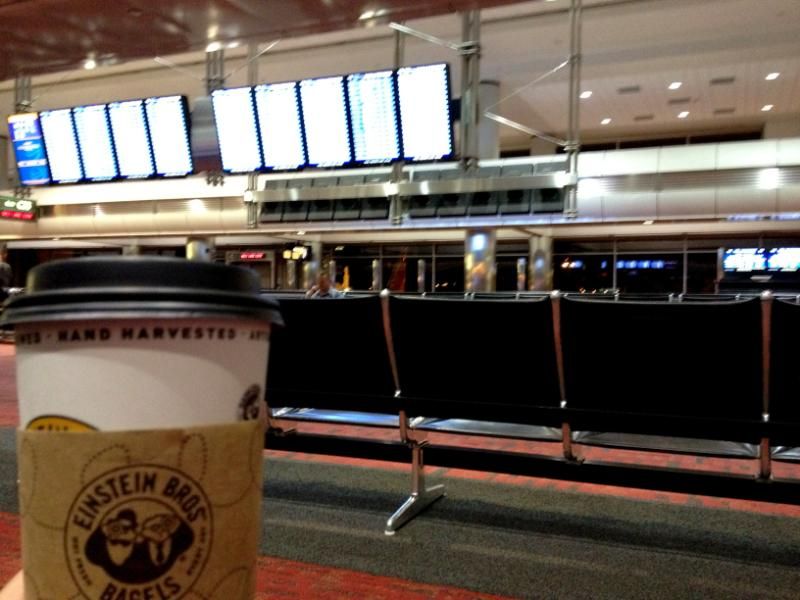 The boy had never flown on Southwest before so I went over why
Southwest is so great. They are easy and have a stress-free process
boarding on Southwest was and how much fun they are. Since the flight
was at 6:55a, it was a pretty empty flight and we got the row to
ourselves-score! The row to ourselves, no obnoxious people and never screaming babies…..it was the perfect storm. But nothing bad happened, we got some shut eye and soon enough we were in Chicago.
When we got to Midway, I had to do a double take. Growing up in
Indiana, we used to fly out of Midway a lot and the airport has gotten
a major facelift since then and looks pretty swanky. Instead of
wasting a ton of money on a cab during rush hour, we took the Orange
line on the L from to the hotel.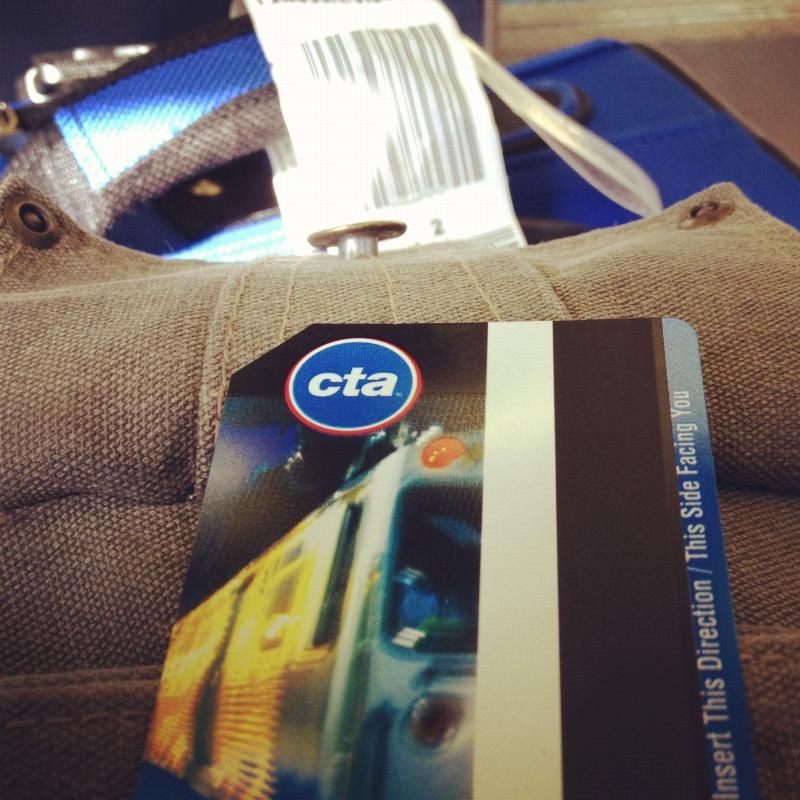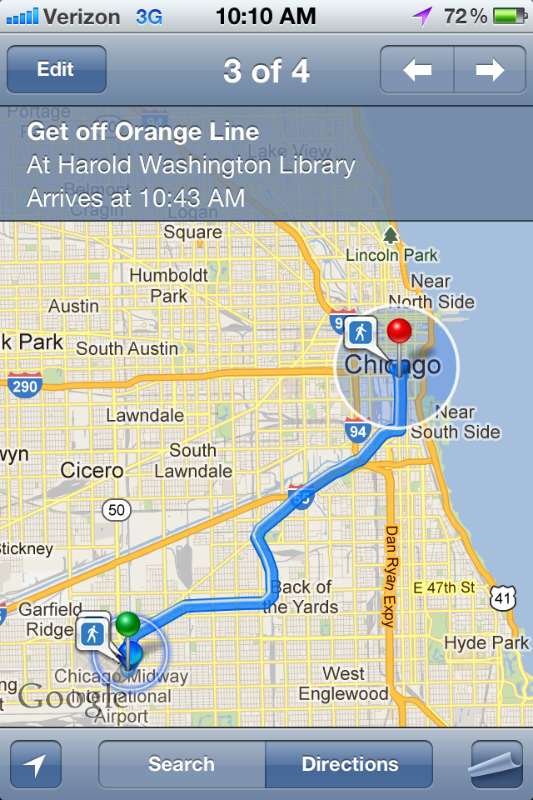 It was……interesting. Alright, A) I don't know why everyone doesn't take this because it was only $2.25 for a one way fare and B) it involved some of the best people watching
I've seen in awhile. I miss my public transportation days of Charlotte
and going on the L gave some comfort and took me back to the three years I rode the bus. Our hotel was only a few blocks away from the L stop which was awesome
since we didn't have to go too far. We were staying at the Travelodge which didn't get the best reviews but did the job for a one night stay. I was trying to keep things on a budget so shelling out $135 for one night at a crappy hotel hurt a little but
oh well, we gotta sleep somewhere right? I guess the view from our
room made up for the craptastic lack of luxuries it provided plus we
got to check in really early so that was nice.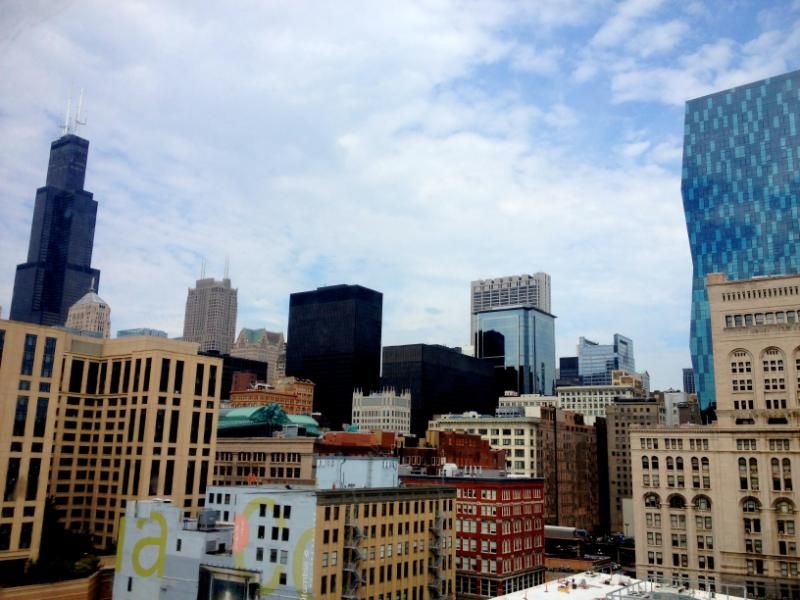 Once we were settled and got a little shuteye (not me, I was too excited to start our
adventure) , we went exploring. I absolutely love Chicago and the fact
that it's so walkable!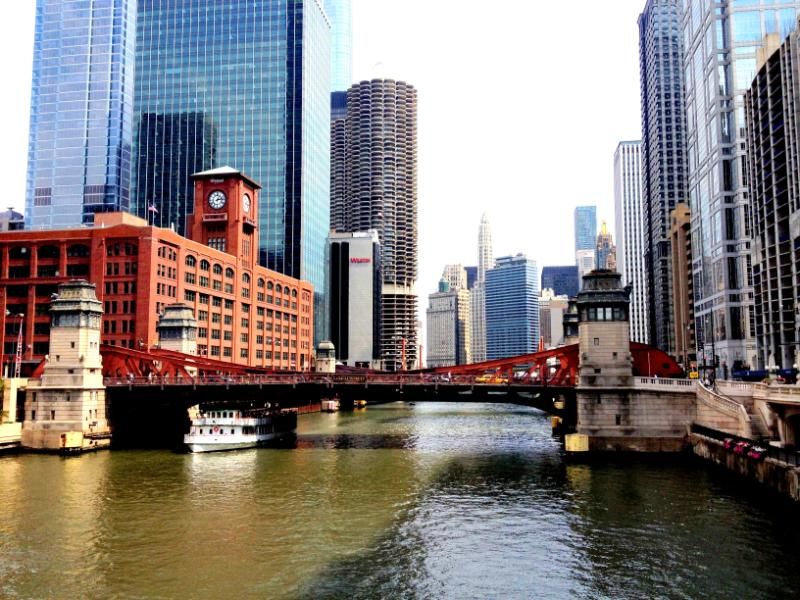 We took in the sights of the city and soon enough we hit our first destination of the afternoon-Lou Malnati's for some deep dish pizza! It was about two miles from our hotel so we got to see some mobile sight seeing in while making our way over there.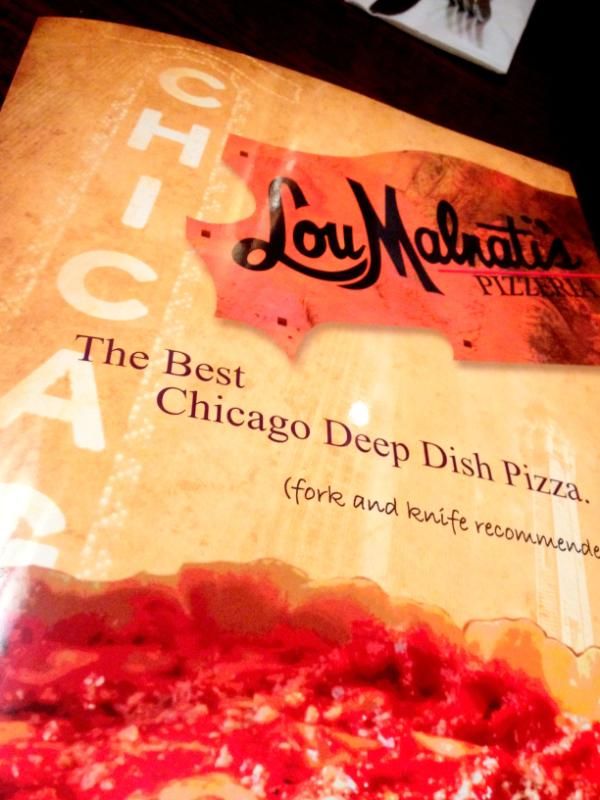 Just two slices (with knife and fork of course) was enough for me
after splitting a salad and it was good, just not the same as Pizzeria Due, where I usually go when I'm in Chicago. I can do deep dish pizza every few years since it's a treat to get it so I'm stoked I got my fix but the center of the pizza was on the undercooked side. As soon as I took a few bites, it was all good but a soggy, undercooked center is just depressing. I was psyched we had more walking on the schedule since I didn't want a deep dish food baby sitting in my
tummy. We made our way towards Michigan Avenue (aka Magnificent Mile)
and passed by the biggest McDonald's I've ever seen.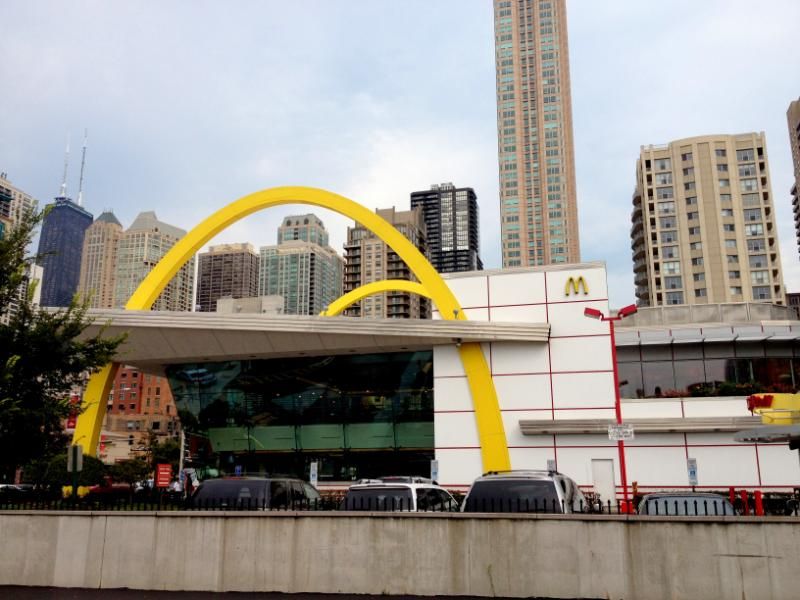 Then went into the biggest Apple store I've ever seen.
Then went over to the Water Tower, which I hold near and dear to my heart since we used to go there what it seemed like every Sunday when I was little.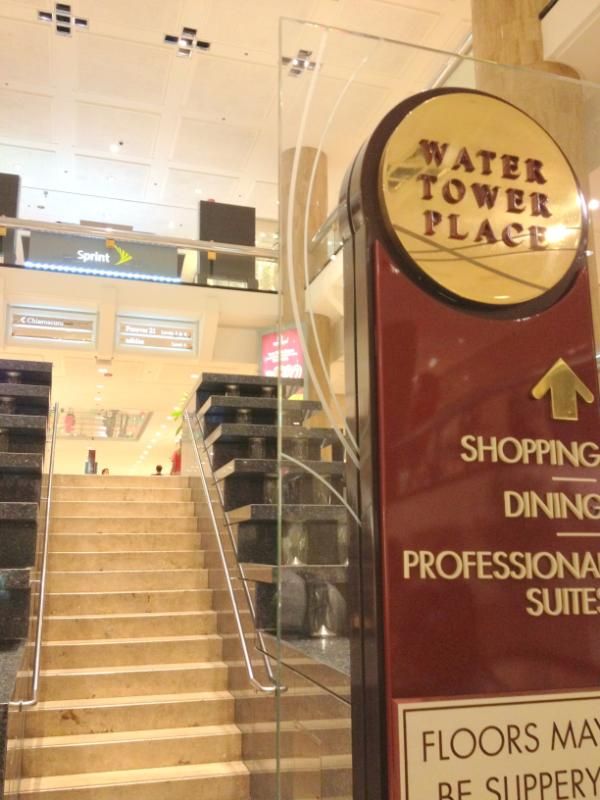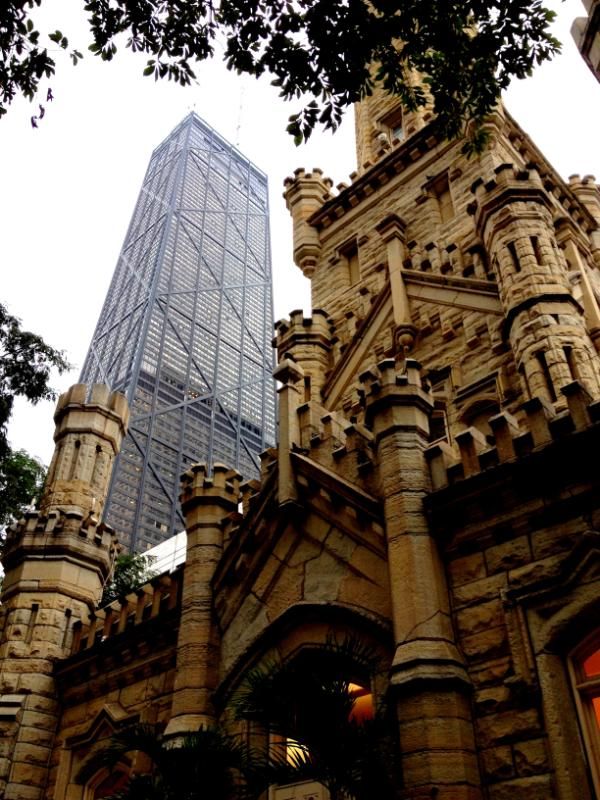 We were in major need of naptime thanks to our morning
starting off super early. We had plans to meet up with my friends who
live near Wrigley Field for sushi but we took a nice nap before
heading over on the L. Little did we know that the stop we were
getting off at would be absolute madness thanks to some dude from
Jersey.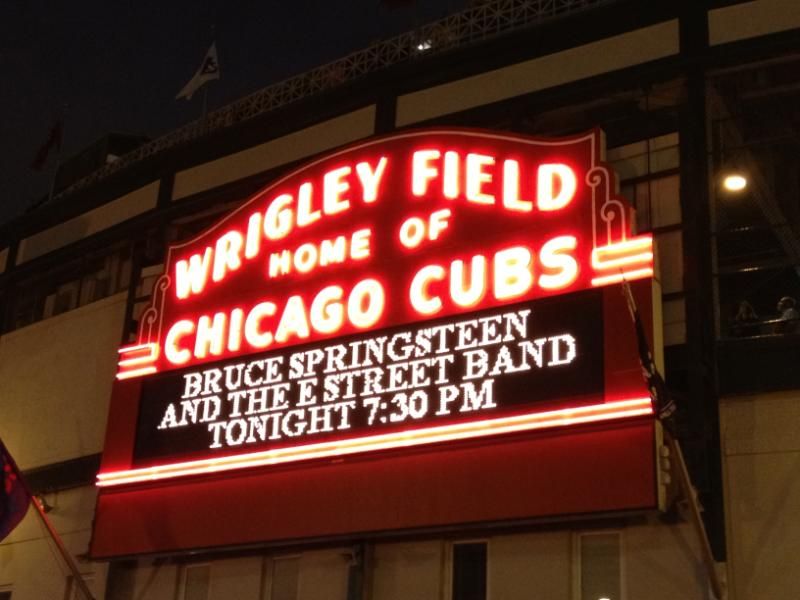 But we powered through the mobs of people and got to my
friends place, hung out, had a few beers then walked over to a sushi
spot. Since we've known each other for over 10 years, she knew that I would approve of going for sushi. We walked over to Jai Yen for sushi and brought our own beer to drink, something I love about most of the restaurants in Chicago. Alright, we ordered so much sushi that I can't even keep track of what rolls we had and all but every single roll we had impressed me. They had a good selection of rolls and while the combination of flavors wasn't anything new or out of of the ordinary, it worked and it worked good. It was great to catch up with friends, drink some Goose Island 312 and eat my favorite thing of all time. I still go with the school of thought that if I ever win the lottery, I will be eating sushi every day and on the flip side will find a doctor that can give me something to prevent mercury poisoning.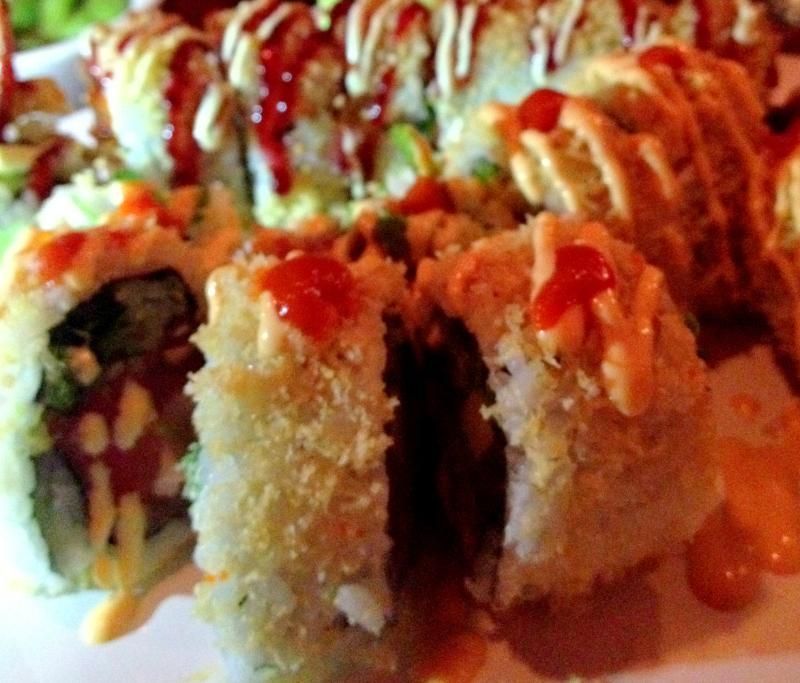 A pretty good end to our first day in Chicago, more to come later but be prepared it's going to be wild-Chicago and Indiana in one day. Fasten your seat belts…..