Oh Groupon deals, you always come through when I least expect it! Since I'm not working until Monday that means I have barely any income at the moment and barely any income =no fun. Just about all of my leftovers are gone and I wasn't in the mood to defrost any soup I had in the freezer so I decided to take a little trip out for lunch.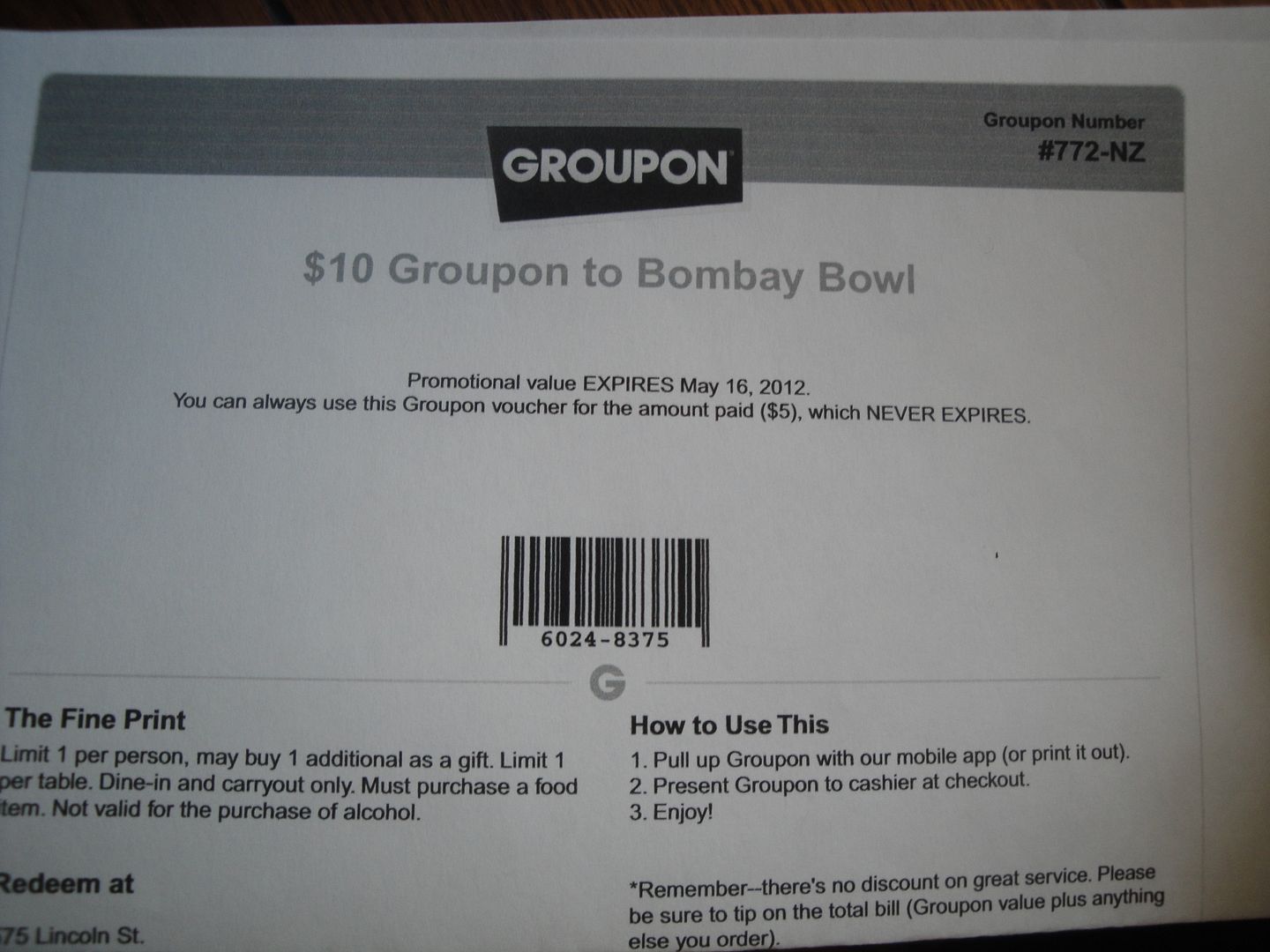 But hold up, that says it's for Bombay Bowl. I dislike Indian food so why would I buy it? I'm trying to open up my palate some more plus everyone tells me since I love both spicy and flavorful foods, I would love Indian food. I dig chili powder, coriander and clove but had never been a fan of curry. Maybe it's because I rode public transportation for years and still scarred by the smell of it floating around on the bus. Who knows? As much as I love food it's never been a kind of food I would suggest to go eat when with friends and that kills me because most people I know rave about Indian food.
From the reviews I've read Bombay Bowl is like Chipotle and Garbanzo but with you guessed it, Indian food.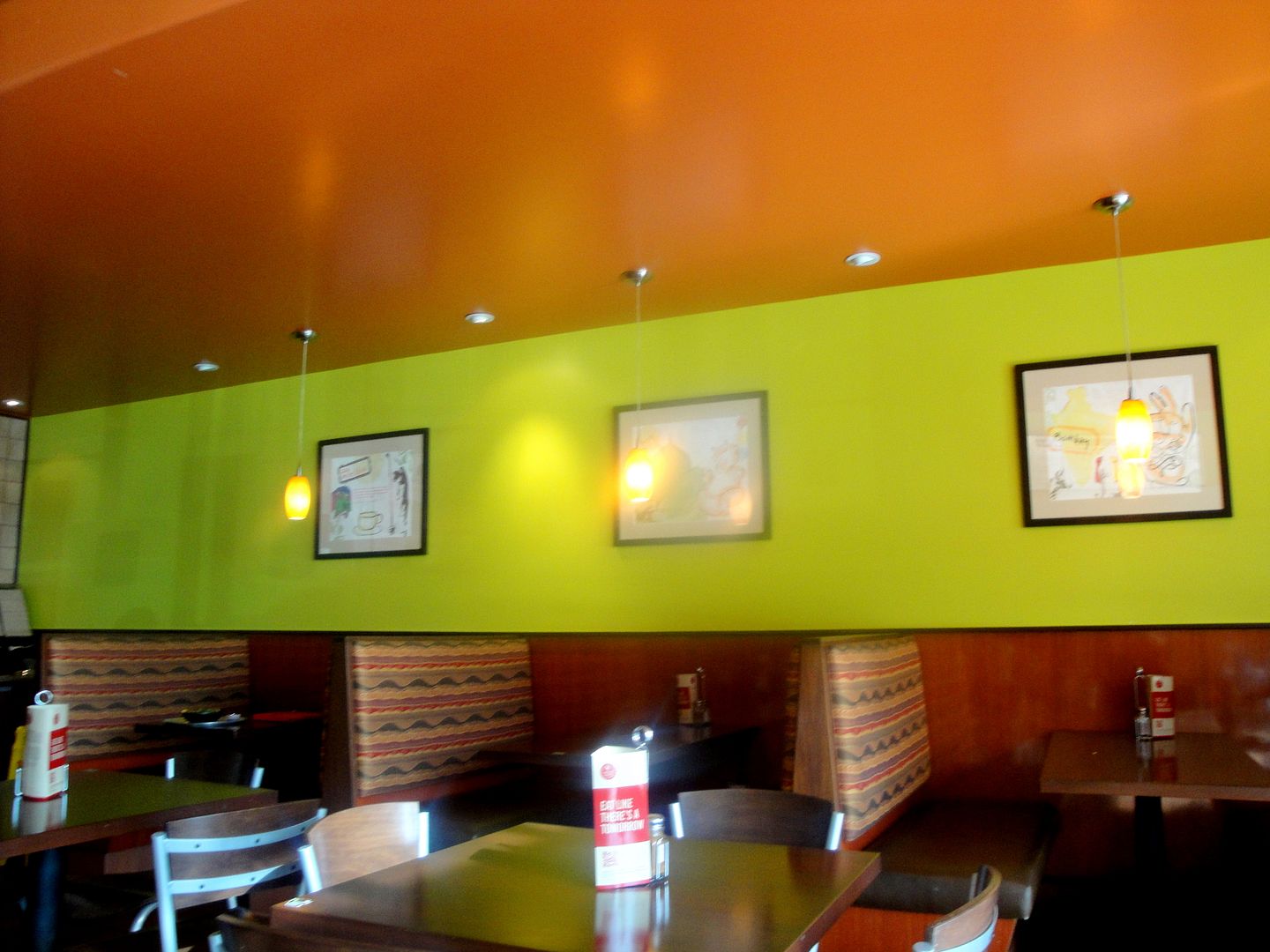 I walked in and the set up reminded me exactly of those two restaurants but with more visuals to help you choose what you want. I was in complete overload at first since I'm not familiar with Indian food at all but the guy working the line must have seen the confusion in my eyes and started asking me questions about what I wanted. They have bowls, sandwiches, salads, samosas and more but since I had $10 to spend I went with the rice bowl.  He stayed me with as we went down the line to complete the toppings on the rice bowl and thank god for the guy working there because without him I would've had no clue what I was doing!  He was so helpful and could see that I had no idea what I wanted so as we went along the line, he explained every item to be and the level of hotness that it came with. We started with selecting chickpeas or vegetables then went over to the sauces (four offered ranging from spicy and tangy to a mild coconut) then onto meats and chutneys. They have something for everyone here-even the pickiest of people or people who have dietary restrictions like gluten free, dairy-free, vegetarian or vegan. Their tofu looked really good and was cut into bigger pieces but it was fried and I wanted to keep it somewhat healthier so I got the curried chicken.  I told him I love the spice so he hooked me up with the tikka sauce and chili lime chutney with cilantro on top.  All of this for only $6 and some change!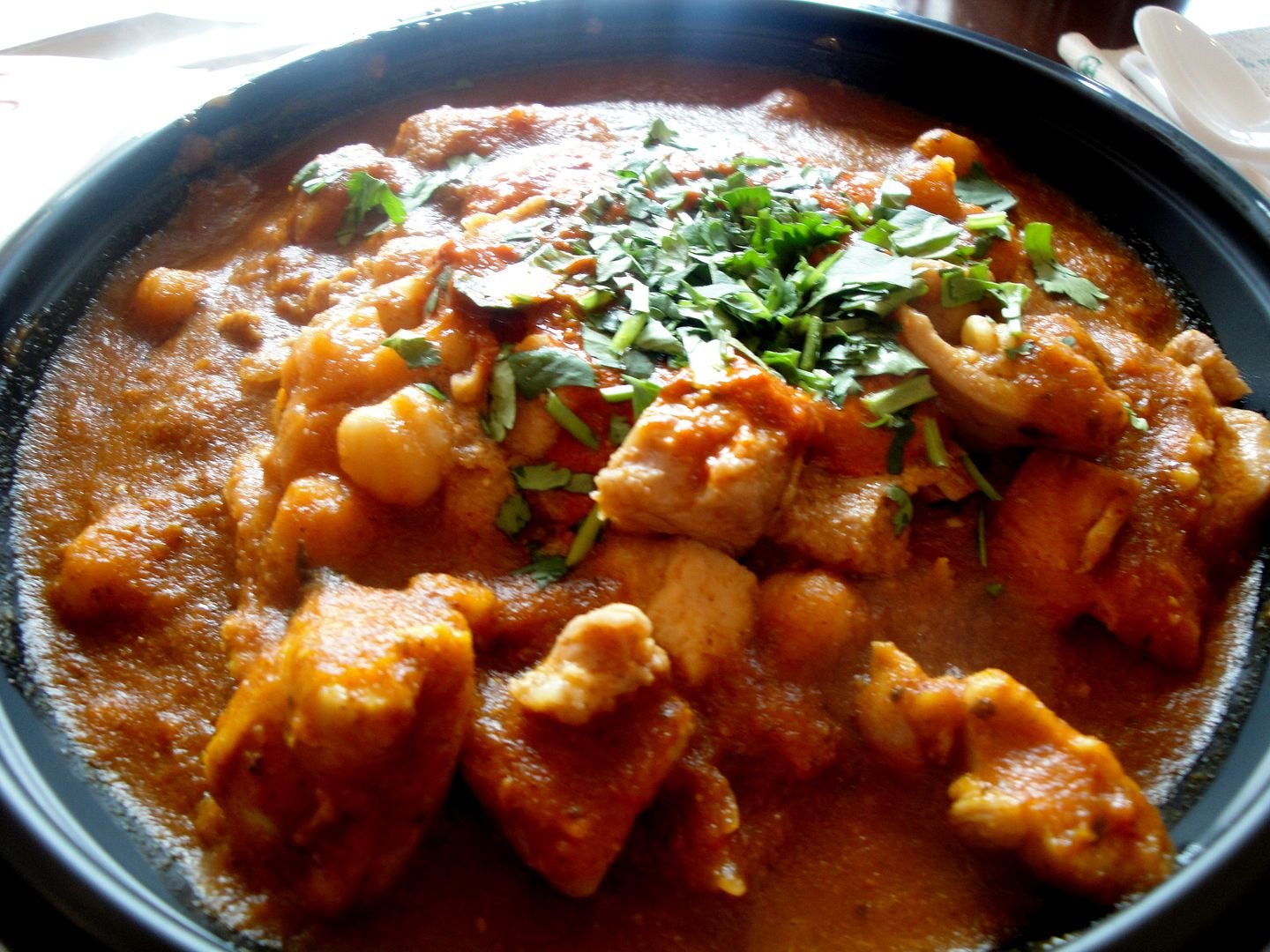 Isn't the price absolutely insane for the portion size you get!? I mean that in a positive way of course so you all know I try to stretch my dollar the furthest I can. Since my Groupon was for $10, I ordered a soda as well but that didn't bring me to the $10 mark so I got an order of naan. Hello sweet delicious flat bread (that and chutney has been my favorite part of going out to eat at Indian restaurants) That still didn't bring me to $10 so I got another order to take home with me and ended up only having to pay $.65 for the entire lunch after my Groupon deal. Not too shabby at all! I had no real plans for the rest of the afternoon and it was nearing the end of the lunch rush so I sat and enjoyed my meal there. There were still a decent amount of people there but it was quiet and you could clearly hear the modern Indian music playing in the background (love Indian music and so happy I didn't hear Jai Ho!)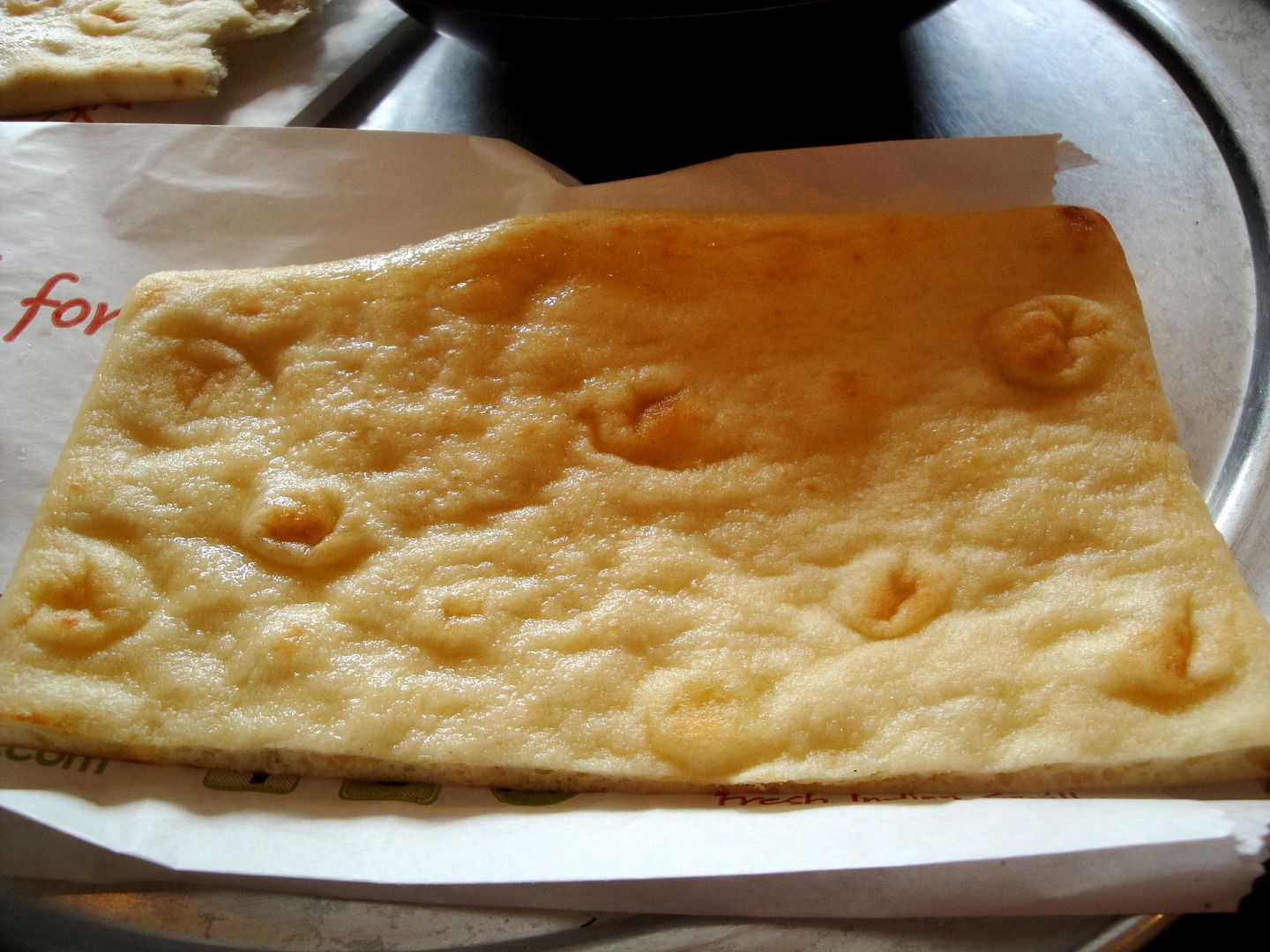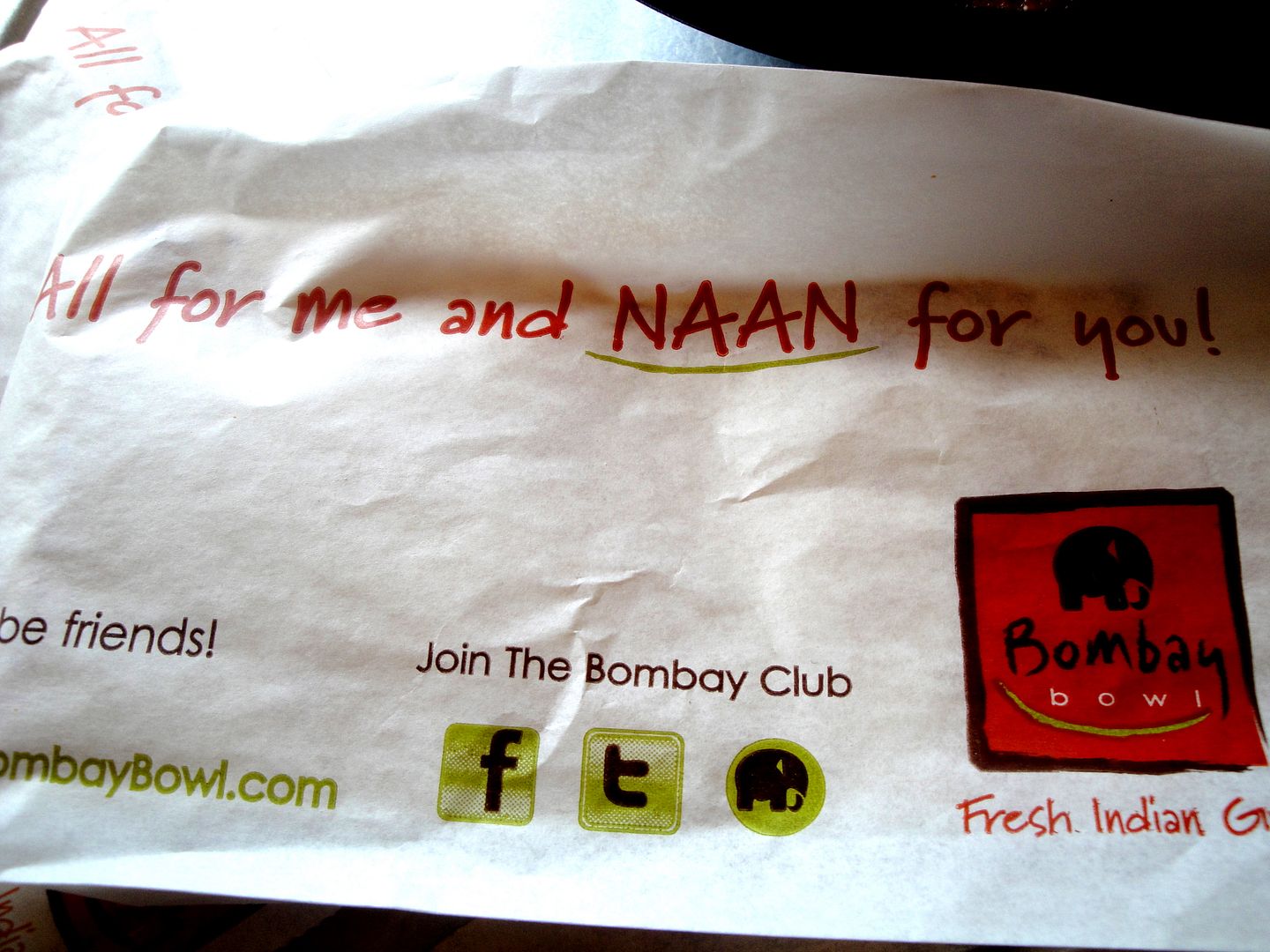 At first I was a bit worried that there was too much sauce since I don't like my food swimming in sauce but it was soon absorbed by the rice and the naan I ordered. The naan was perfection-golden brown, I had to stop myself from eating all four pieces in one sitting! I went on my merry way and enjoyed my meal so much. I was taken aback at how much I liked it and happy that I bought the Groupon deal for Bombay Bowl. This was a wonderful place for me to get my feet wet with Indian food and wasn't intimidating at all like other places can be with too many options or no descriptions of the meals. Just to show you how much food they give you, I could only finish about half of my bowl before throwing the towel in.
One thing I especially love about Bombay Bowl is that you can go onto their website and "create a meal" so you can see the nutritional content of it. I track all of my food daily so I love this tool because it's nice to know what you're taking in when it comes to calories, fat and sodium. Also, they have healthy options for under 700 calories from their Smart Meal menu—clicks to Bombay Bowl for keeping it real!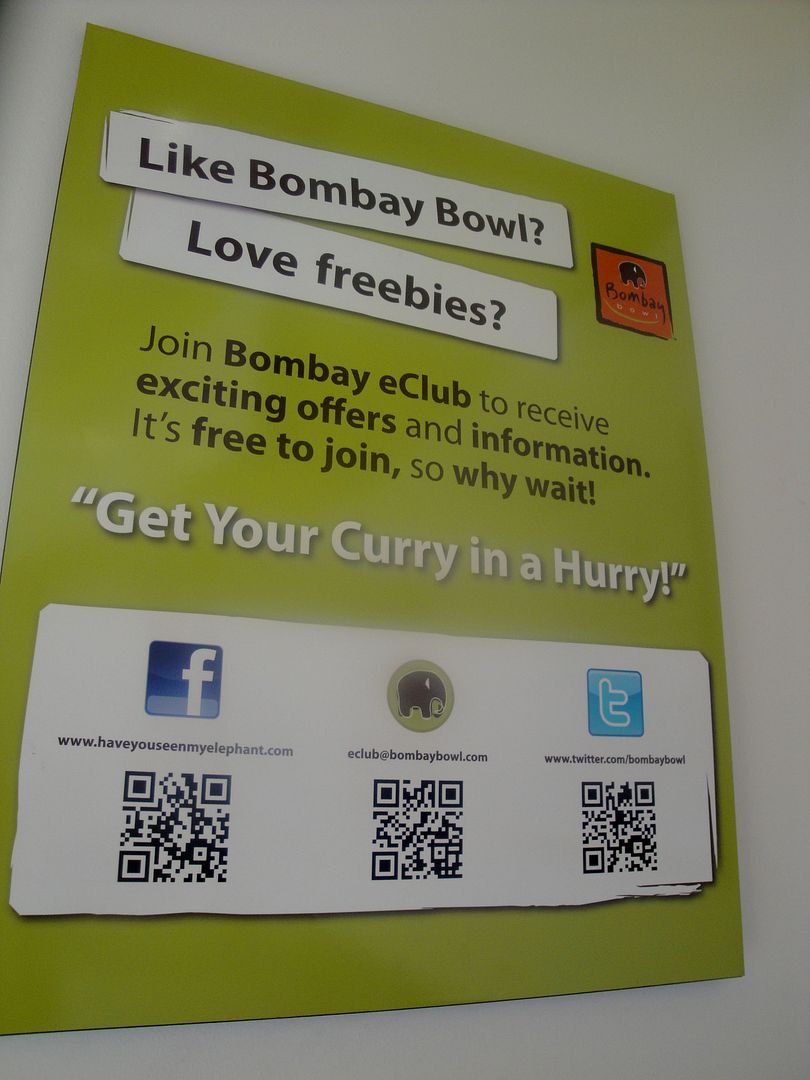 If you're looking to get your curry in a hurry, this is the place to go! I just wish that I would've bought more Groupon deals when I had to chance. But that won't deter me from going again, their prices are so low and their food is such a value, I will definitely be back for more.
Is there an ethnic cuisine that you're been skeptical to try? I'm pretty much receptive to all cuisines since you know, I love food. But I would say Indian and Ethiopian would be the two for me that I've been reluctant to try because of past experiences. I tried Ethiopian when I lived in Phoenix and wasn't wowed by it so I'm not sure if I want to go out and spend my money again and have a similar experience. This experience at Bombay Bowl has definitely settled my what can call fears about Indian food. A whole new world has opened up for me!