Eggplant was on sale for $.99 last weekend and being a sucker for
sale, I picked one up. But silly me, I picked up a ton of veggies
without having a real plan for them. When it comes to eggplant I feel
like I get stuck in a rut preparing it even though I have mad respect for it. It's either eggplant parmesan or grill it up with other veggies to make stir fry like I did on
Monday night when  I used half of the eggplant to throw into the stir fry
and peeled the other half then cut into rounds.
On my drive home Tuesday night I started to think about what I could
do with the eggplant along with what I had in my fridge and a star was
born—eggplant sandwiches stuffed with spinach and goat cheese.
Ingredients
8 eggplant rounds, sliced medium thickness about 1/3 inch or so
2 cups baby spinach
1 can stewed tomatoes
4 tbsp goat cheese
4 tbsp shredded parmesan cheese
4 tbsp extra virgin olive oil
2 tbsp minced garlic
1 tbsp red pepper flakes
1 slice mozzarella cheese
I sprinkled the eggplant with sea salt and let sit for 10 minutes to
tenderize it. In the meantime I cooked the baby spinach with one tbsp
of oil and threw in the garlic in the last minute of cooking and set
aside.
The eggplant was good to go by this point and I cooked the
eggplant rounds four at time along with two tbsp of oil until almost
brown.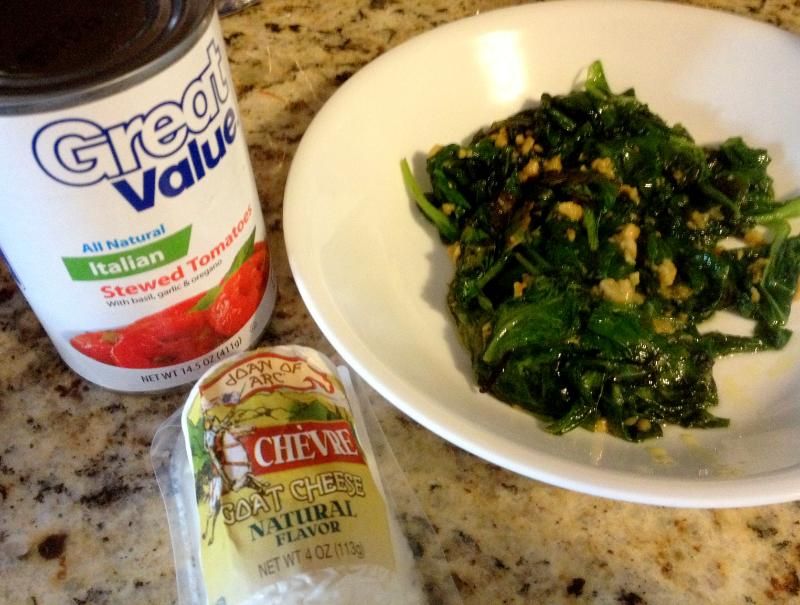 Then this is where it got fun-making the eggplant sandwiches! I took
one round, spread the goat cheese on it, topped with the spinach and
garlic mixture then added the other round. Once this was complete I
laid in a baking pan with half the can of stewed tomatoes, topped with
a tomato and parmesan cheese and baled at 375 degrees for 12 minutes.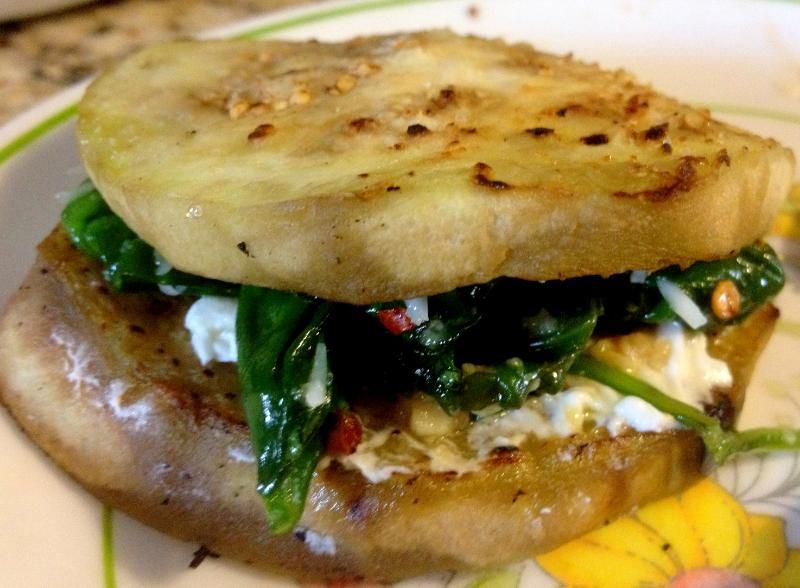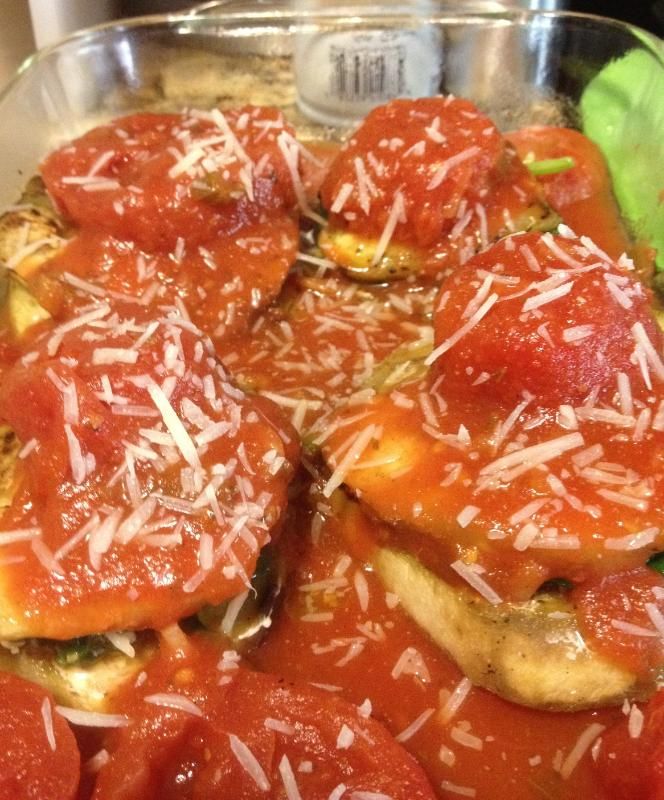 And the result was pure bliss. It looked a little naked and that's where the one slice of
mozzarella comes in (really it was ¾ of a slice, I had to let my
little Lincoln have a piece. I microwaved for 35 seconds and then it
was pure bliss.
This meal was not only filling but also rich and
salty, just exactly what I was craving that night. I think it would
have been great with any cheese however the goat cheese added a smooth
and salty flavor to it and that right there is why it's my favorite
cheese.  This random meal that I put together in my head on the way home from work was better than other eggplant dishes I've made in the past such as eggplant parmesan (which comes in at a close second) and faux eggplant manicotti even it lacked in cheese compared to the former.  Though I'm not a vegetarian, it was a satisfying meal and had me wishing I would have made more to eat throughout the week . Now that I have to watch my blood sugar I'm trying to keep my
carbs down so this was a great alternative to pasta since I was
jonesing for something Italian!
And if possible, it was even better as leftovers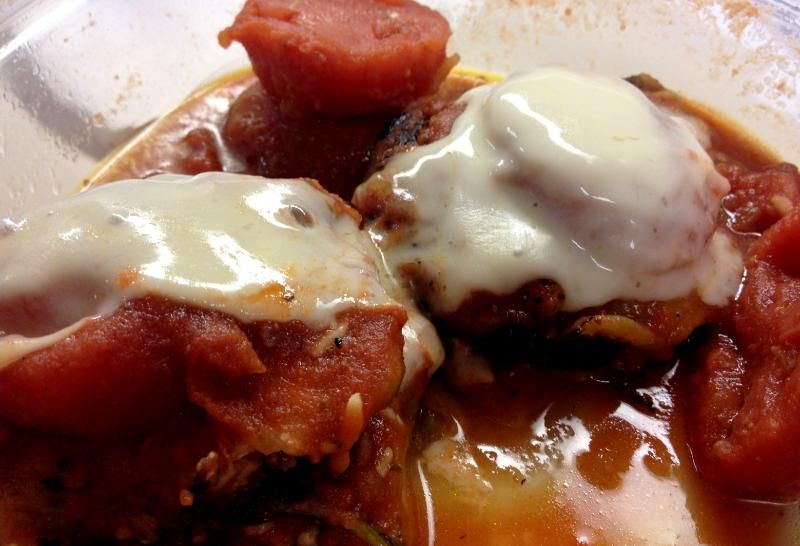 Another win for random ideas that come to you out of nowhere.
What's your favorite way to prepare eggplant?