The last week has been a week of fun! Starting off with some pho fun, Lena posted a link for a free Pho cooking class this past Thursday at Whole Foods courtesy of Parallel 17. It was more of a demonstration than cooking
class but it was fun and really informative. I've never been a die had fan of pho but
after watching the demonstration and learning about the original of
pho, I want to try it. They had a table set up in front of a few
tables and on the tables they had some of the spices and ingredients
that you throw into pho like cinnamon, anise, cilantro, jalapeno
and more.
She started out by telling us about herself, how she came to work in the restaurant industry and some background on both of
restaurants, Parallel 17 and Street Kitchen. I loved her story because
she didn't start out in the culinary world, she actually began her
career as an investment banker then left that world to pursue her
dream of owning her own restaurant. She explained the difference
between North and South Vietnam and the styles of pho such as how the
north has a more heartier pho than the South. I think I've only had Southern style i n the past, lighter broths and ingredients and all so I was stoked that she was demonstrating the Northern style, like what they serve at her restaurant.

The pho was fantastic and she even included her grandma's onion
chutney to add into the mix. I learned that for the add ins like
hoisin, sriracha, chile paste, etc, you should keep it to a maximum of
two flavors because any more than that and you will overpower the pho
and not get a true feeling for the soup. The best part was that we got
to try a bowl out! I was so happy because I was unsure what the
situation was if we did get to try it or not so I didn't eat
beforehand and let's be honest, I love a free meal. She also left us
with not only the recipe to make it at home but also some coupons for
her restaurant.
Then on Friday night, a group of Denver bloggers met up and the best part was
honorary Denver blogger, Lauren, was in town so her and her husband
came out (who is such a trooper, after hanging out with us gals during Blend, he even came out again!) We went to Bull and Bush, a restaurant that Lynne frequently
talks about so I was happy that I was finally trying it out. It was a humid night and which worked out perfectly because they had $1 tasters of their beer there. Score! We sat out on the patio, caught up and noshed. And even though there are no group pic, it did actually happen and I'm not making this all up. For some reason in the blogging world I feel as if we don't have a picture, it didn't happen.
Lauren and me –thanks Lauren for the pic!
Saturday was actually spent relaxing, something I haven't done in a
long time. The plan was to go to Fitness on the Rocks for a free
zumba class but it wasn't in the stars. Not only did I wake up early
(I never hit the snooze but have developed the nasty habit of doing so
in the past couple of months) but it was supposed to be 100 degrees.
The Red Rocks amphitheater has no coverage so there wouldn't be a
chance to sneak into the sun and to be honest, I just wasn't feeling
it. So instead I choose to spend time with my little guy and go to the
park for a three mile walk.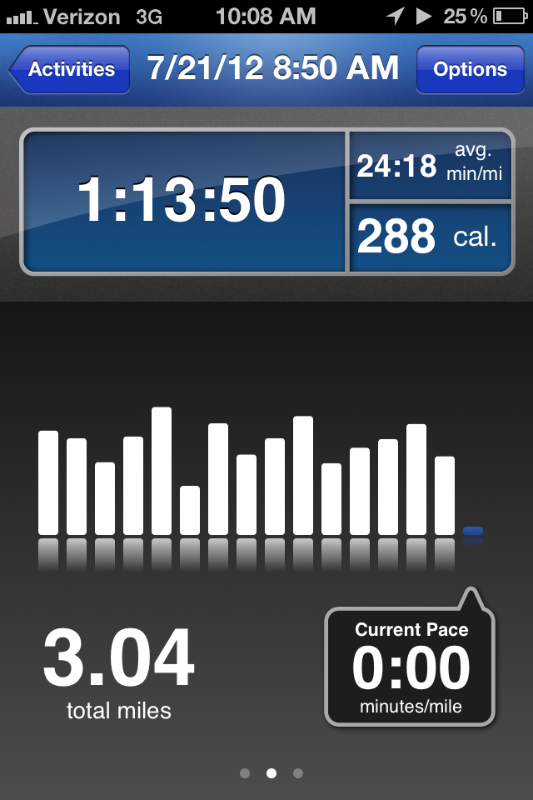 And instead of running errands like a crazy woman, I spent the rest of
the day at the pool with a good book. Sometimes a little sun, quiet and a good storyline is all I need to be happy. The only thing that would've made it better was if I would've fit a nap in after that because a day by the pool followed by a nap is one of my favorite things in life.
Then I rewarded myself even more by celebrating Lynne's bachelorette
party on Saturday night. Lynne's wedding is next month in Cincinnati and I thought I would miss out on all aspects of her wedding so it was awesome to celebrate in town with her friends and her sister!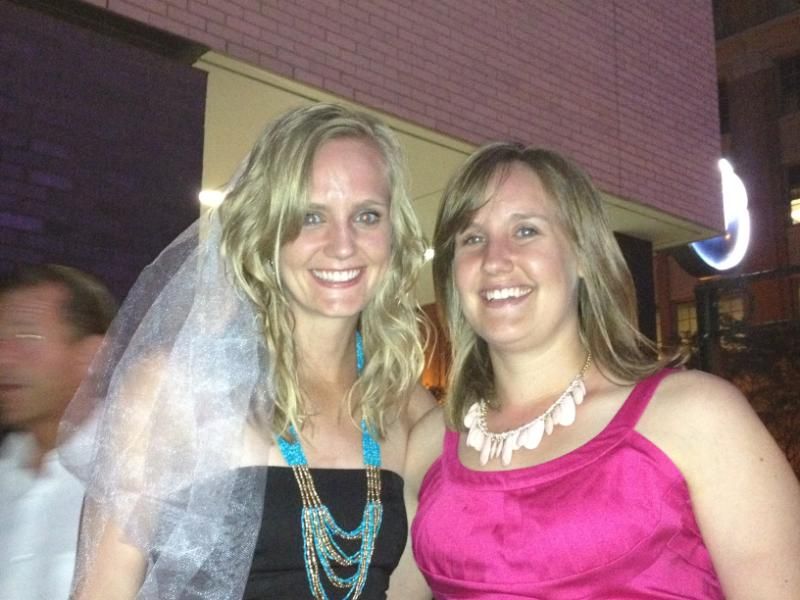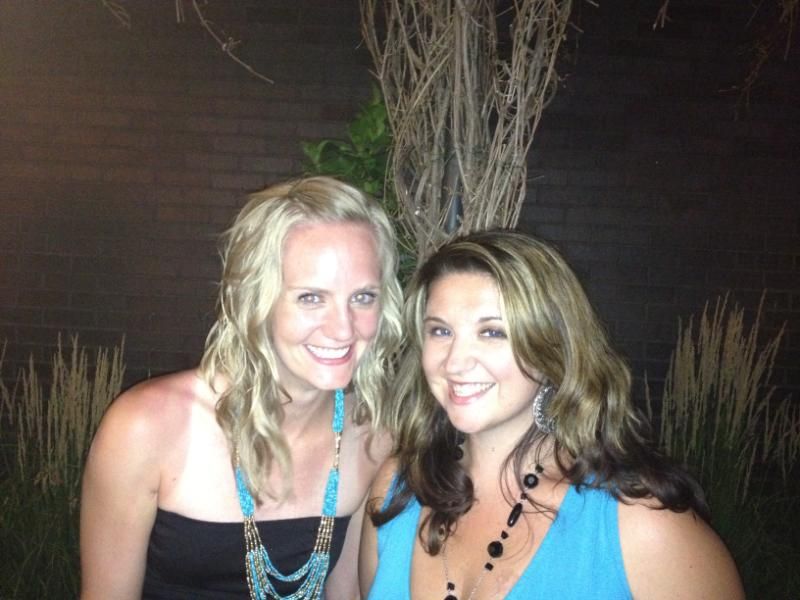 Apparently great minds think alike because we were wearing inverted colors. Lynne did Fitness on the Rocks earlier that morning and check out that tan of hers, I think I made the right decision by sleeping in and lounging by the pool
We ended up at Black Crow which is a patio area right outside of Rio Grande in LoDo and this is where the fun began. I don't even know where to start….penis cake, beergarita, books with illustrations, oh my!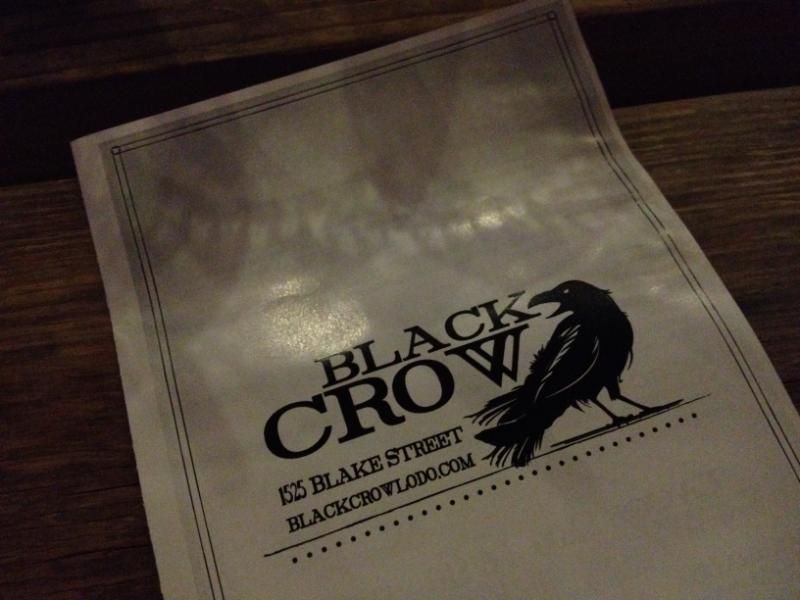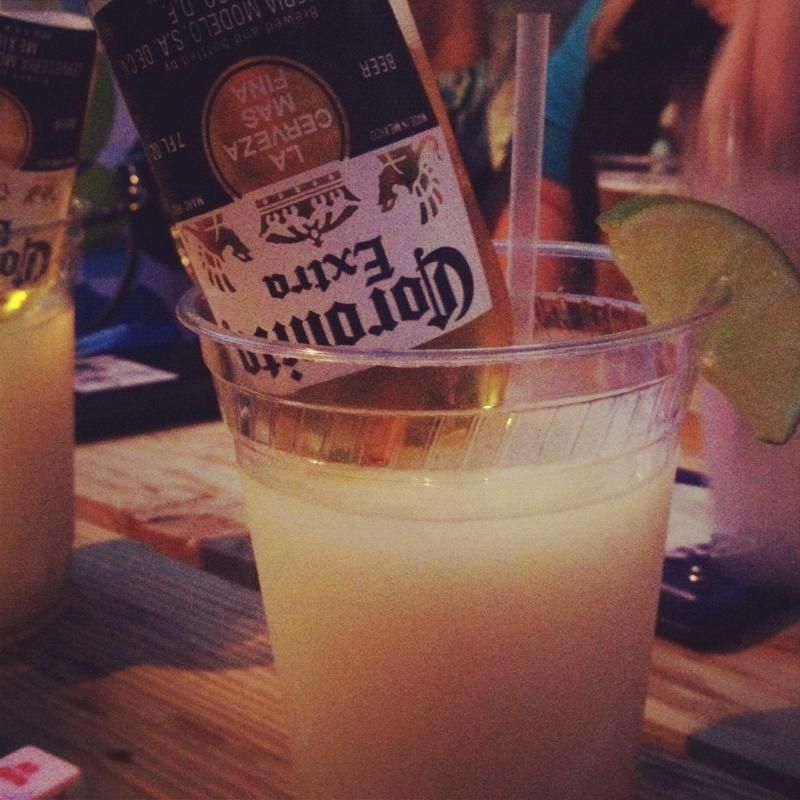 It was fun to hang out with ladies on a gorgeous night. And even though I was confused about the kitchen situation, turns out that Black Crow has a trailer right next to the dining area where they cook the food, the fantastic food that is! Food like ginormous jalapeno poppers (demonstrated by Diana) and one of the most delicious po boys I've had outside of New Orleans (with a pimped out salad to boot).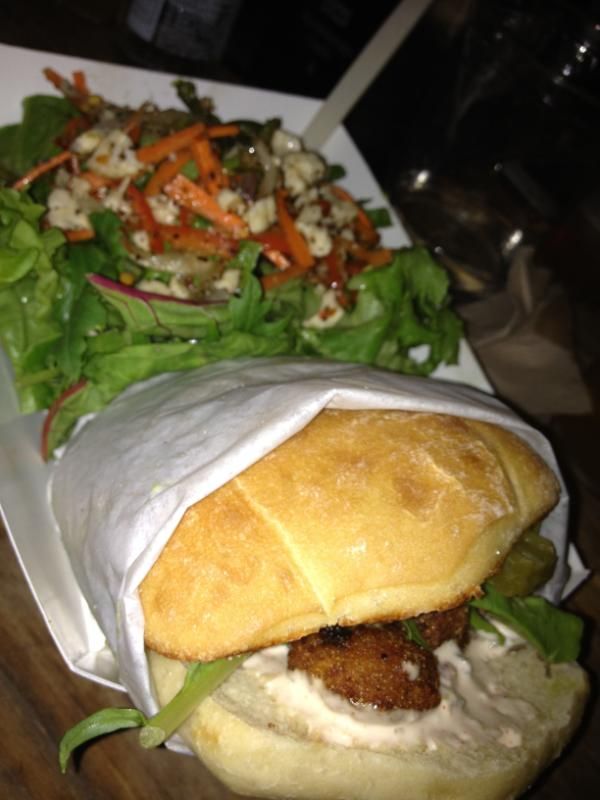 So yes, a lot of fun going on around these parts lately…..not to mention my latest musical obsession Fun. We all know the
"We Are Young" song because they play it what seems like every other 10 minutes on the radio. I really dig their unique sound so I created a station on Pandora and have been obsessed with them ever since. Their first cd is my favorite of the two and I love that Pandora suggests other groups who sound like them……except they keep suggesting my two favorite bands, The Killers and The Strokes, for each I already have a Pandora station and they really do not sound like Fun.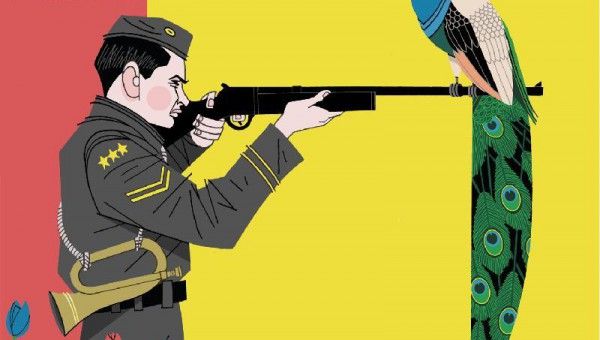 What's not fun? The ridiculous ads that Pandora posts while you listen to music. I'm now paranoid that my co-workers think I'm trolling for men in Littleton while at work thanks to the Match.com ad loudly displayed on the screen at all times.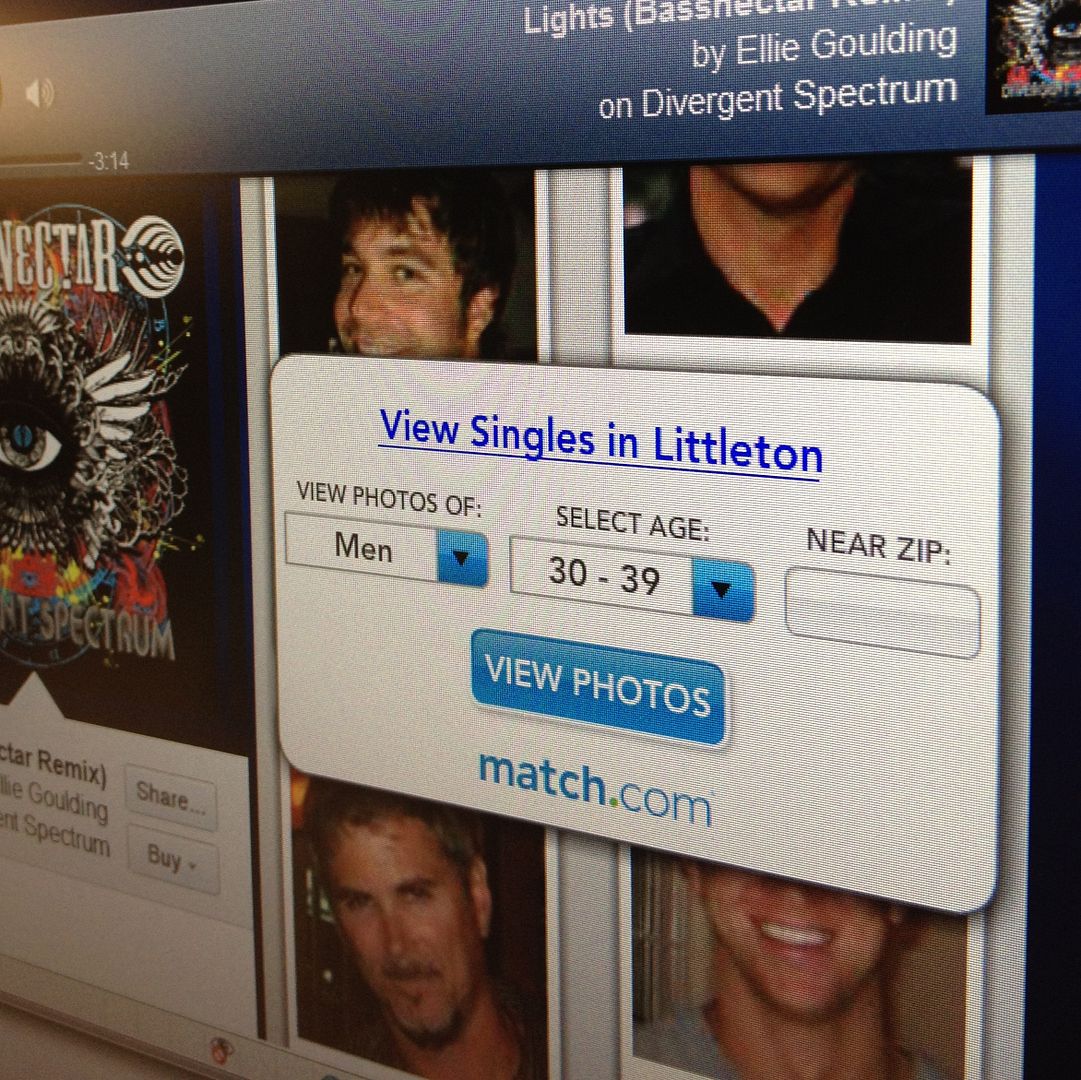 Sigh, I guess the fun had to end at some point right?