Two years ago not only did I start blogging, I also made pierogies for the first time. Oh I missed those days of living in a spacious apartment with all of the counter space a girl could ask for.  It was an ideal setting to make this labor intensive dish since I could have a few different operations going on at one time. But then like a fool, I moved into a much smaller apartment all in the name of proximity and location. And let me tell you, the kitchen sucked there and wasn't ideal for someone like me who loves to cook.  It had one countertop, yes one, and that was where I put my microwave so pierogie making was completely out of the picture.  But now I'm in a normal sized kitchen again with more counter space than I'm used to so it's back to getting creative in the kitchen!
I've been trying to make things in bulk since you know, the whole frugality theme of my life. Pierogies are perfect because they are pretty cheap to make and they freeze well once cooked! Much to others surprise, I am more Polish than anything else (the Italian last name and looks deceive) but growing up we didn't eat a lot of Polish food because, well, to put it nice, my parents thought it sucked. They weren't huge on meat and cabbage and instead we dined on more Italian dishes growing up. But I had pierogies in the past and if the frozen stuff was good, I figured the real, home made thing would have to be even better. One day I decided to take on the challenge of making pierogies that would make my grandparents proud- I used this recipe last time but slightly altered it this time around:
Filling:
5lb russet potatoes, boiled & peeled

2.5 lbs russet potatoes, boiled, skin on

1

block lowfat sharp cheddar

1/2 block of colby cheese

1/3 block colby cheese

1/3 cup shredded Monterrey jack cheese

1 onion, diced

3 tbsp. butter

2 tbsp butter

splash 1% milk

salt & pepper (and I added 2 tbsp garlic powder)
Dough
5 cups sifted flour (give or take)

3 eggs, beaten

1 cup milk

salt
The ingredient list may be short but you need to block off two hours if you're going to make these. I was overwhelmed at first since there was so much to do and even toyed with the idea of buying mashed potatoes from the deli but the frugal girl in me bought a five pound bag of russet potatoes instead. I started from the outside in with the the flour and eggs to form the dough. After mixing the dough ingredients together, it had to sit for 15 minutes so I figured that would give me some time to prep the other ingredients.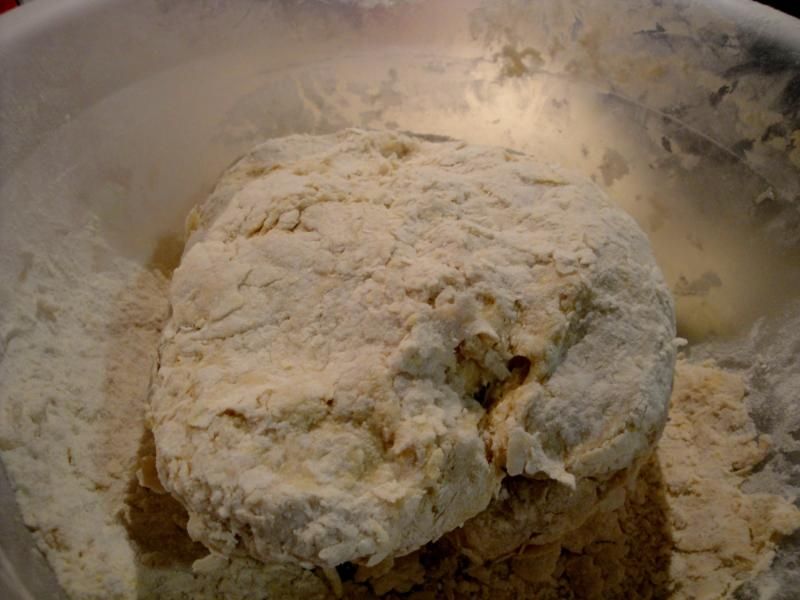 While the dough sat, I cooked the potatoes and onions on the stovetop. I absolutely love having a gas stove for instances like this where I have a lot going on and need a stove that can multi task quickly.
When the dough was ready,  I rolled out as flat as I could. Can I just say that having a functioning rolling pin makes such a difference? I have only bought used ones at the thrift store and when I finally realized that they were at the thrift store for a reason, I would just use a soup can or wine bottle instead (not having to wipe off dough or flour from my wine bottle is so nice). But my roommate has all of these nifty kitchen appliances and accessories and it makes everything so much easier.
I put my back into it and rolled it out as far as I could then took a medium glass and started to cut out the pierogi base rounds.
I forgot how much this could make so I felt like I was cutting them out forever. I formed another ball of flour from the scraps and got a few extra round out of that. I put them off to the side and went back to the stove and took the onions, potatoes and cheese, added them together and let melt over the stovetop.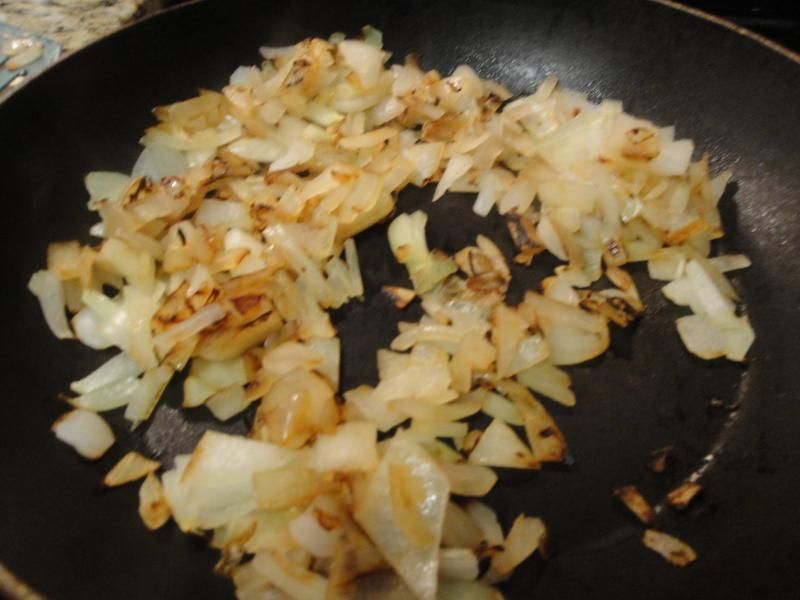 Let's be real, I could have noshed on some of that right there. I mean what sounds better than hot potatoes with onions and melted cheese? Not a lot I tell you, not a lot. But I tried to practice some restraint and not be a complete animal so I started mashing right away!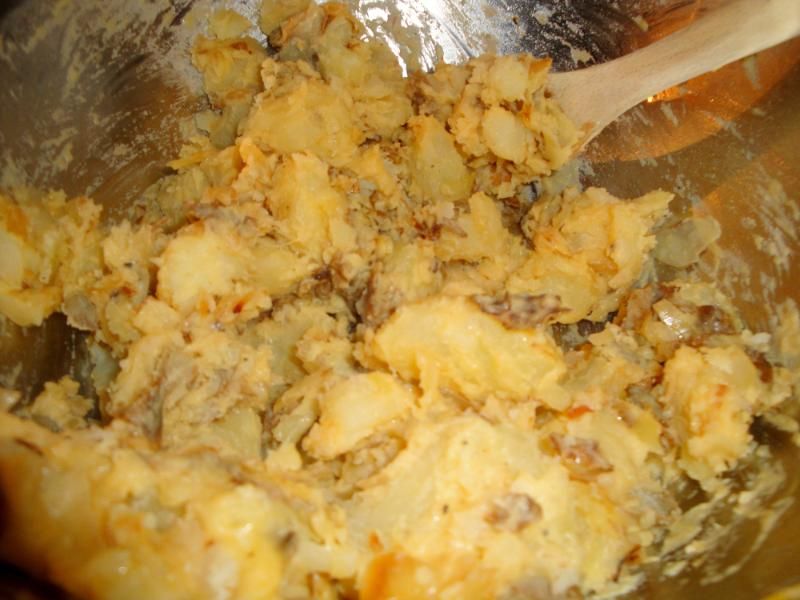 I didn't have a masher so I attempted to do this with a wooden spoon. Yeah, that didn't work too well either so eventually I turned to two beautiful gifts-my hands. Feeling potatoes, cheese, onions, butter and milk between your fingers on a Saturday night is a feeling that I just can't describe. And I don't mean that in a good way, it's really not sexy. As soon as they were in proper mashed form, I spooned onto the rounds then folded the top half over to form the pierogi then made indentation marks with a fork and set aside.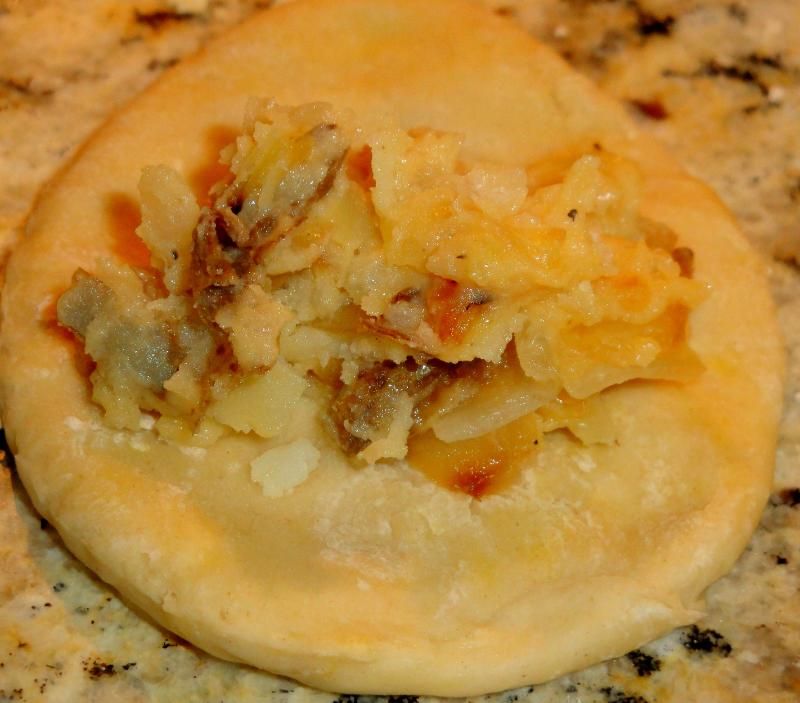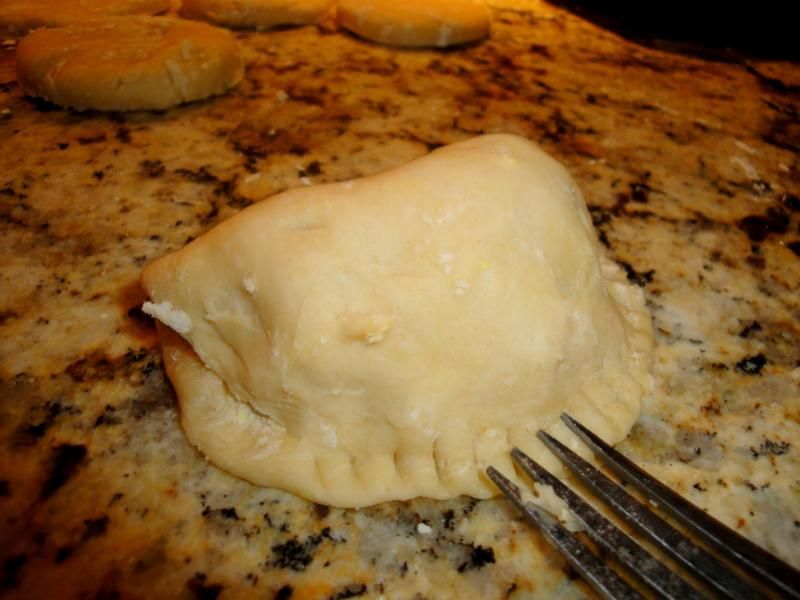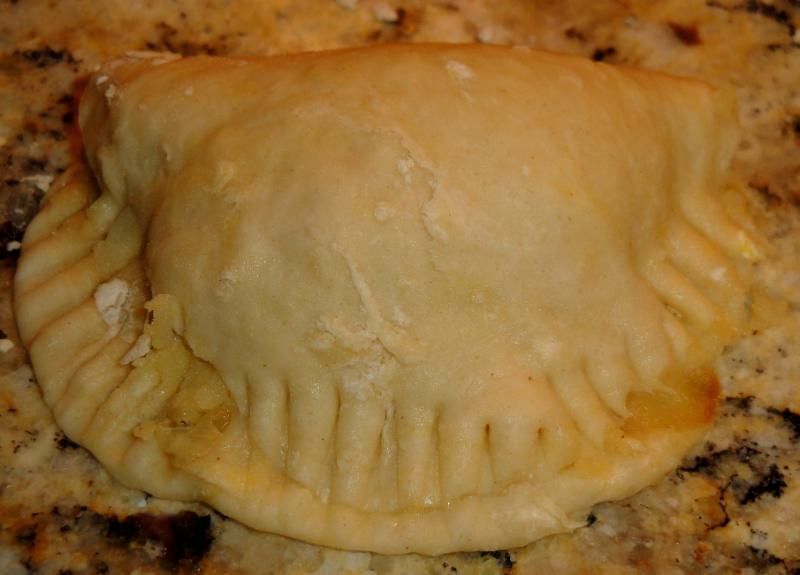 While I was filling the pierogies, the water on the stovetop was boiling. I would drop batches of them in the water to cook which only took a few minutes. Once they rose to the top, they were done and I set aside. While they were cooking I would continue to fill the pierogies. 28 pierogies later, I was finally done.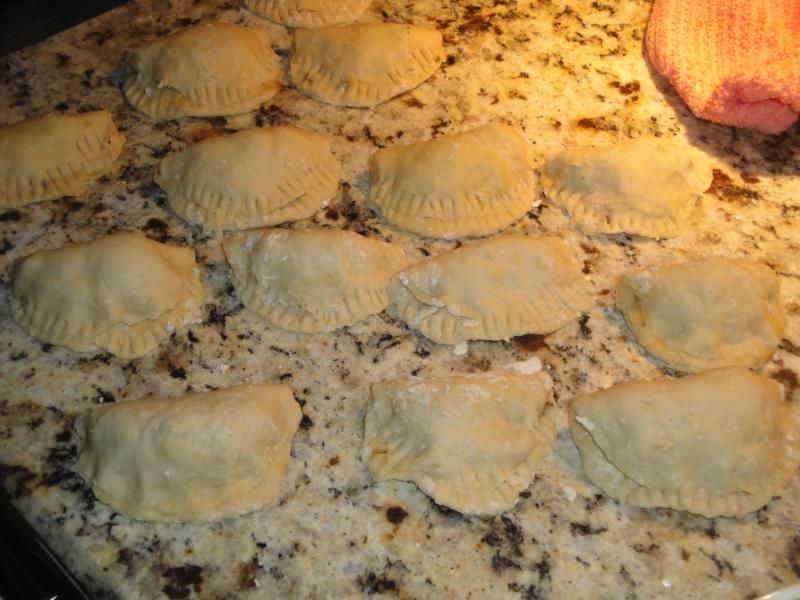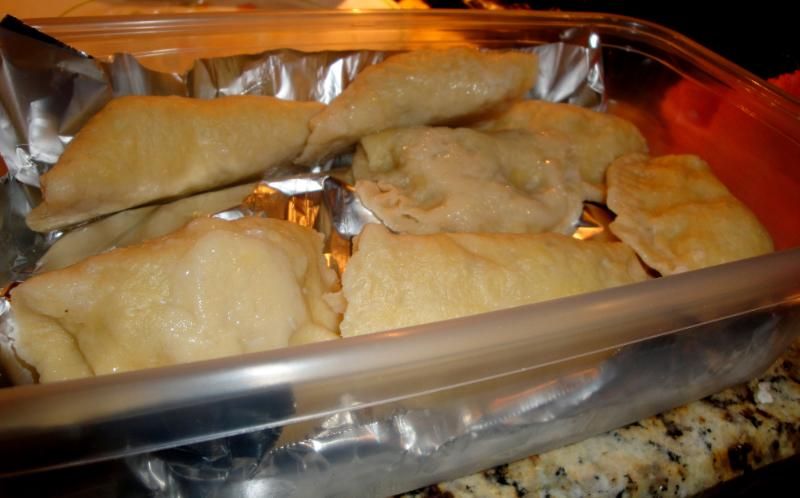 28 pierogies is a lot of frickin pierogies so bet your bottom dollar I will be feasting on these for awhile. The best part of this is after boiling all I had to do was put them into a container for later use. I fit about 20 into this huge plastic container and separated them by a sheet of a foil so when I'm ready to eat them, I just have to fry them up in some oil and have a meal in no time.
No pierogi is complete without kielbasa and sauerkraut so I got started on those two items but they didn't take long at all. I sliced up some kielbasa and warmed it up on the stovetop and it was ready in no time.
As for the sauerkraut, all I did was scoop it out onto the plate and that's it. It's been ages since I've had sauerkraut and I forgot how addicting the stuff is. We used to have it at our house when I was growing up and would just eat it straight out of the can. And that still holds true because I couldn't stop taking spoonful's of it from the jar. Add this to the list for the next trip to Sam's Club!
After two hours of slaving over the stove and making a mess out of myself and my kitchen, I could crack open a cold one and enjoy my meal. I picked up a six pack of Boulevard Brewing Company beer while in Kansas City and have been waiting to try it out. I never heard of the beer before but while I was at the Trader Joe's in Kansas City, a few of the employees told me I had to take home a six pack with me if I was just passing through. Twist my arm why dontcha!  It didn't take much convincing from them since I'm all about trying new beer!
Not too shabby at all, it wasn't too hoppy and was refreshing. This is definitely more of a smooth, summertime beer but I have no problem enjoying one right now.
And voila-a perfect tasty, labor intensive meal made with love. A good portion of the pierogies looked like they were injected with a steroid but that's quite alright with me. Carb fest was on with high hopes of many more to follow.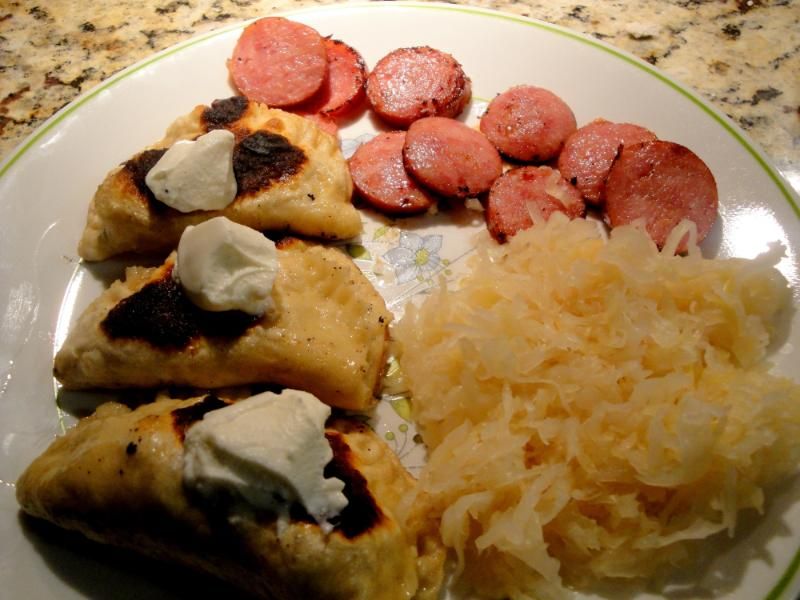 Top off with a dollop of sour cream and I was in seventh heaven…..and full to the next morning. Oh pierogies, how nice it is to have you back in my life again. Let's hook up soon, mmmmk?