Whereas I usually plan out my meals ahead of time, every dinner this
week has been on a whim. I had no idea what I was going to make the
other night until I starting rummaging through the freezer. I
remembered my roommate mentioning she had a ton of salmon filets in
the freezer, more so than she could eat but I shrugged it away since
I'm not a huge fan of cooked salmon. But when you're hungry you're hungry so I took it out of the freezer and gave it a look over.
I looked at the box and thought that maybe the teriyaki glaze would make it more desirable. Plus you don't have to defrost these at all, just throw the salmon packet into
boiling water for 10 minutes and you're done. It's like they made it
too easy and too foolproof even for a salmon hater like me. So I did
that but then I had to think about what I was going to have on the
side. Again, I went to the freezer to see what I could whip up. I saw
I had a few bags of chopped spinach so started with that by cooking on
the stovetop. Then it was as if a group of angels sang into my ear and
gave me one of the best ideas I've thought of in awhile—spruce up the
spinach by giving it some more umph. First I threw in half a can of
chickpeas and let warm up along with the spinach then added pepper,
garlic and oregano.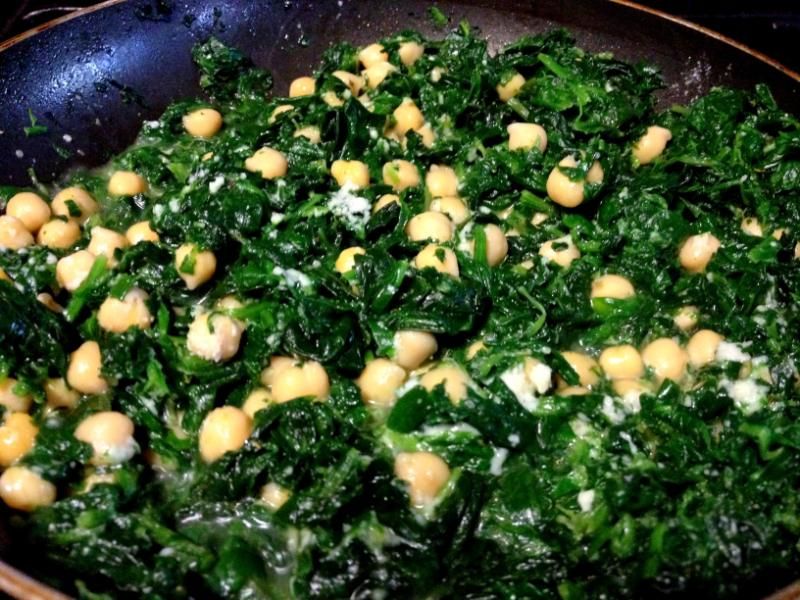 Iron and fiber is fun but I wanted it to be richer
than that so I added grated parmesan cheese then……wait for it……goat
cheese.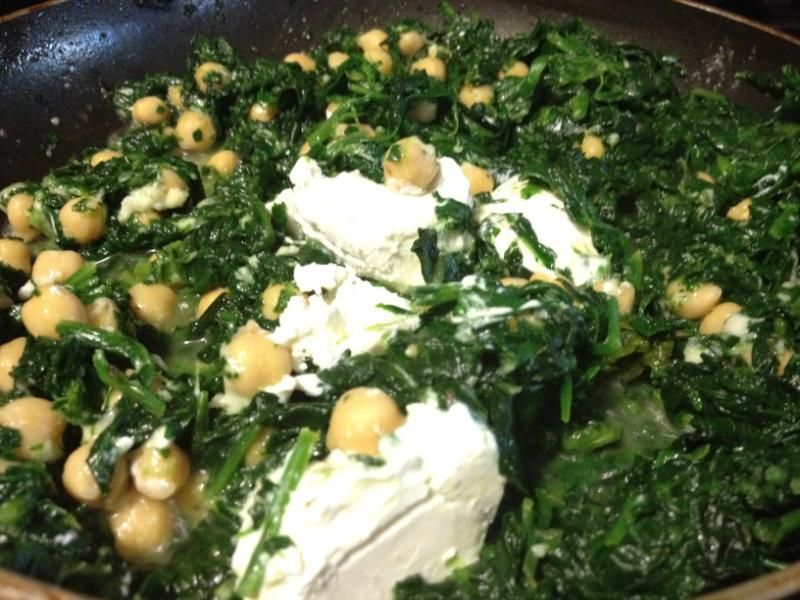 Adding goat cheese was a genius idea on my part because not only did
it add a salty flavor, it also made the spinach creamier without being
cream based and adding on more calories than needed. I let it melt
into the spinach for two minutes then served alongside the salmon
which was fantastic.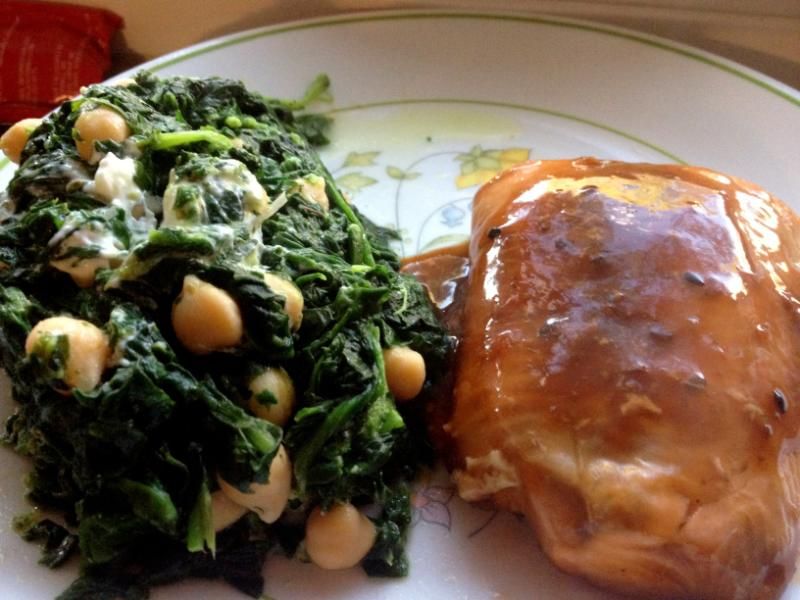 And I won't have to worry about a meal soon thanks to a $25 gift card
to Mod Market that I won on Saturday!
I listen to the Restaurant Show every Saturday morning when I'm out driving around and running errands and it's kind of been a saving grace for me with dining in
Denver. If you can't tell by the name of the show, they talk about all
things restaurants and food in the Denver area which I'm all about.
The host was talking about new places in Denver and if you've been
somewhere new recently and wanted to tell them about your experience
to call in. I called in and talked with the host (who was a bit
snarky, kudos) about my wonderful experience at Aoba. I was on the air
for maybe a minute and a half and I guess calling in put me in the
running to win something. I love being the center of attention and
free stuff so this was perfect! But what was even more perfect was
that their station is right near my work so instead of being
inconvenienced by driving there after work to pick it up, I could just
walk on over. Win win.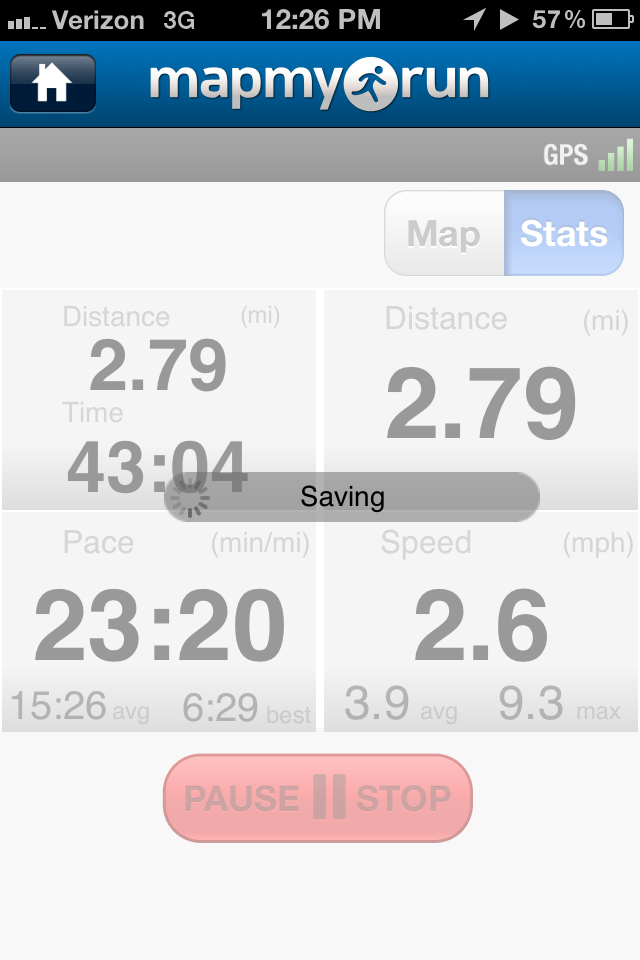 But there won't be any more home cooked meals this week because it's
finally vacation time. This time around I will be seeing family for my
cousins wedding in Indiana and spending a long weekend in Chicago.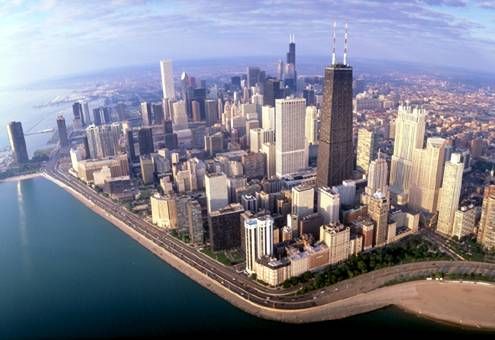 By the time you're reading this, I'll be landing in the Windy City. Hooray for vacation—have a great weekend everyone