I woke up early today which isn't saying much because I fell asleep just fine but then woke up at 4am for no reason whatsoever. The *plan* was to wake up at 6am and fit in a quick workout but reality came into play and so did the snooze button. Hitting the snooze button may be every day activity to some people out there but I'm not a fan of the snooze button because I think it's a tease. It goes up, you wake up, hit it, go back to sleep (heyyyy-o!) then ten minutes the same thing happens and repeat. Normally, I prefer to turn it off and begrudgingly start my day but not today when I had somewhere to be.
My dad asked if I wanted to get breakfast before we went to the airport. Me being one who freaks out about not being on time said no at first but then I did a double take-free breakfast when I am going to be paying my way completely the next two weeks? Hell yeah. We went to Lester's Diner, an old time diner right near the airport. I haven't been to Lester's in years and it's not like I had a bad experience there. It's all because of something stupid like the temperature. You see, I don't mind being cold when I'm outside however if I'm cold inside I get a wee bit dramatic. I feel like I always have a scarf or a jacket with me to keep me warm and the last time I went to Lester's, I asked them if they could make it warmer there and they didn't respond in a positive way so I  think I was a bit scarred. But this time not only do I have a scar on, I have a jacket on and wanted to down a few cups of coffee before my flight so it was optimal time to go.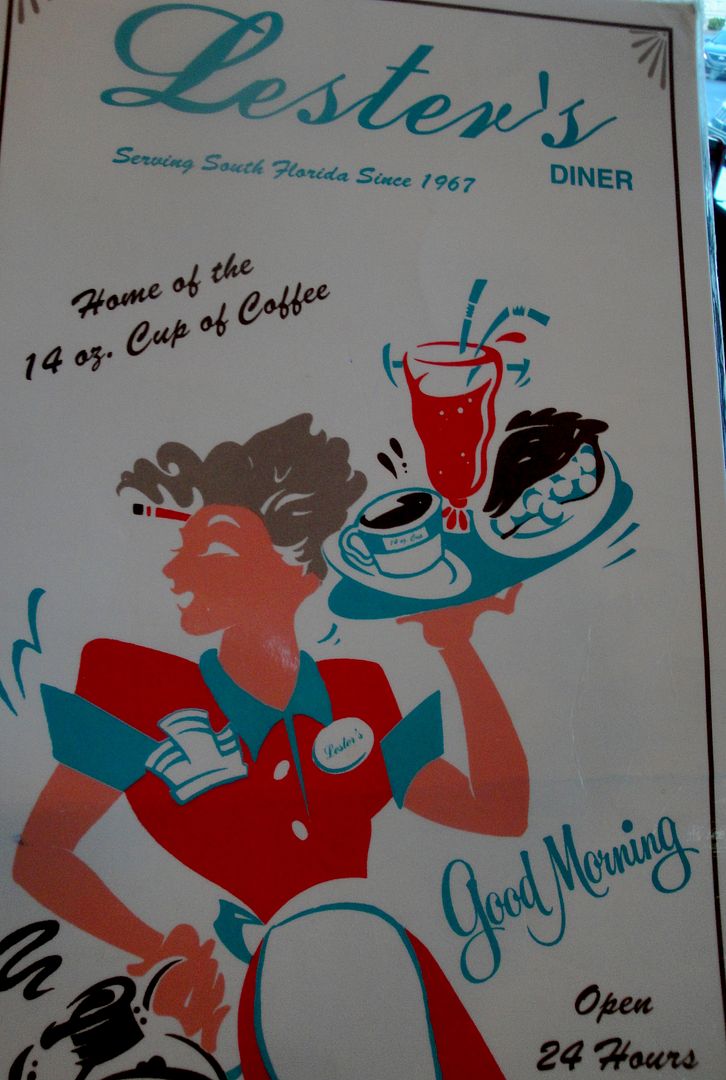 I quickly got a cup of coffee and reacquainted myself with the menu. Once I saw they had Eggs Benedict game was on. Thy brought out a generous portion of the Benedict and home fries but there was too much hollandaise sauce on them so note to self-sauce on the side for my next visit.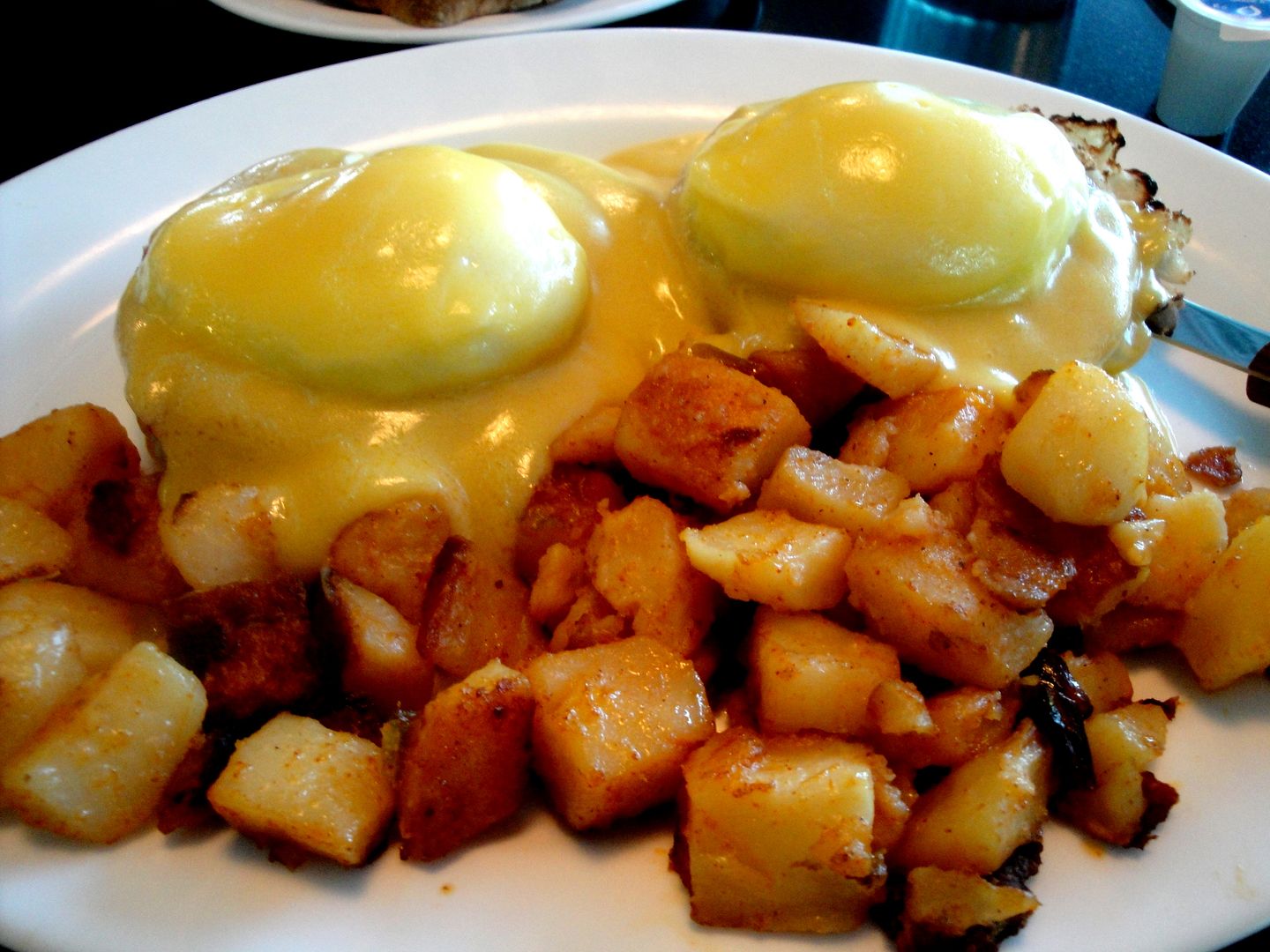 Lester's is five minutes away from the airport so it didn't take long to get here. I'm flying on Delta today which is a rarity for me since I'm loyal to US Airways so that meant going into a whole other terminal unfamiliar to me. I checked my bag and cursed the $25 fee that came with it and tried to remember the days of no fees for baggage but couldn't remember them. I walked around Terminal 2 and soon saw that it's dead compared to Terminal 3 where US Airways is and I always fly out of. No problem though-that means more room for me and less people clogging up the free Wi Fi.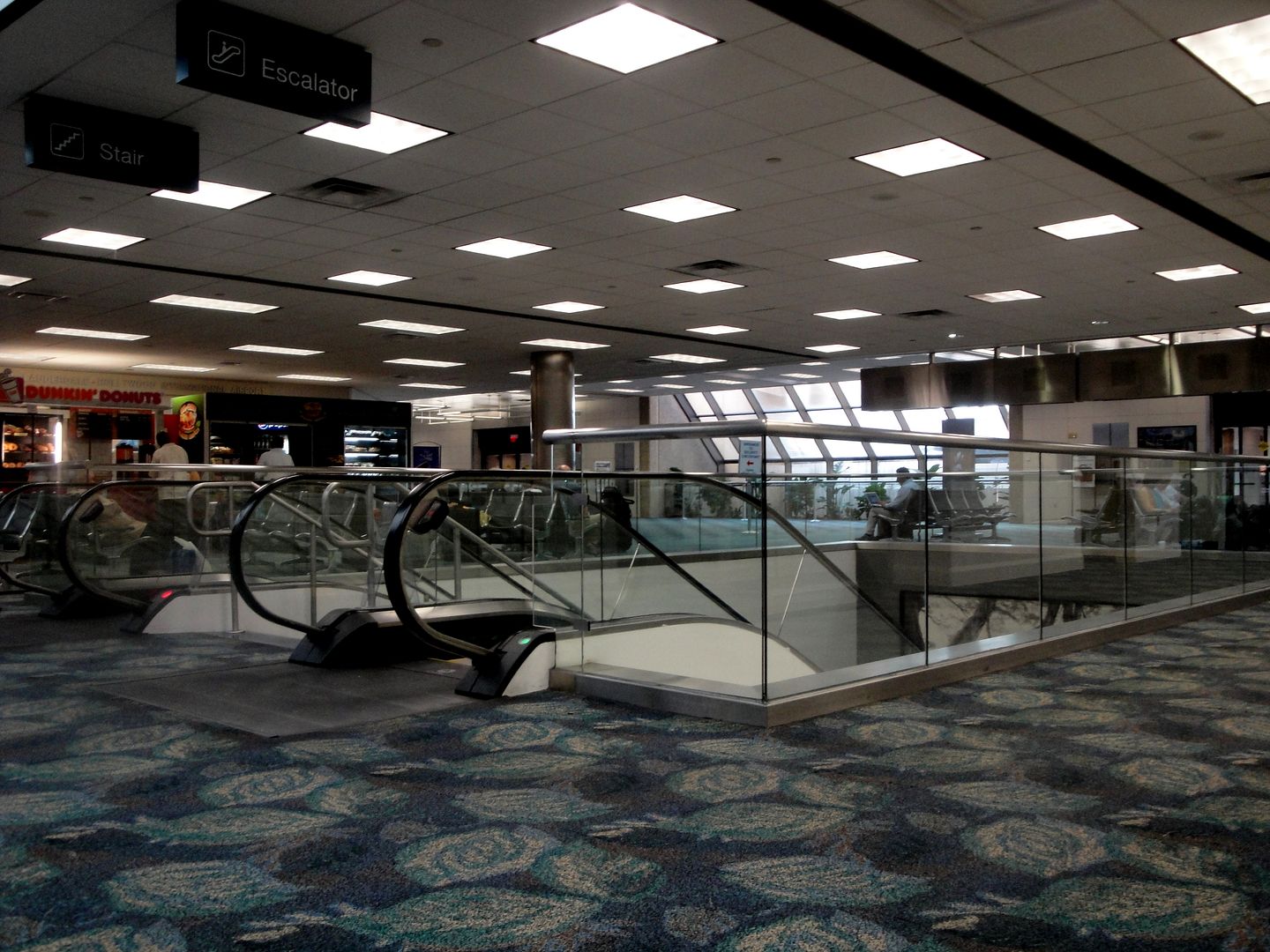 I also noticed that I never ever change out my liquid carry on bag, this thing is so ratty, faded and tearing that I just don't care. I don't use these products regularly, just when I travel so I never seem to take them out.
And I'm sure many of you will be happy to see our dear friend Matilda has been found come out of retirement to make the trip to Colorado.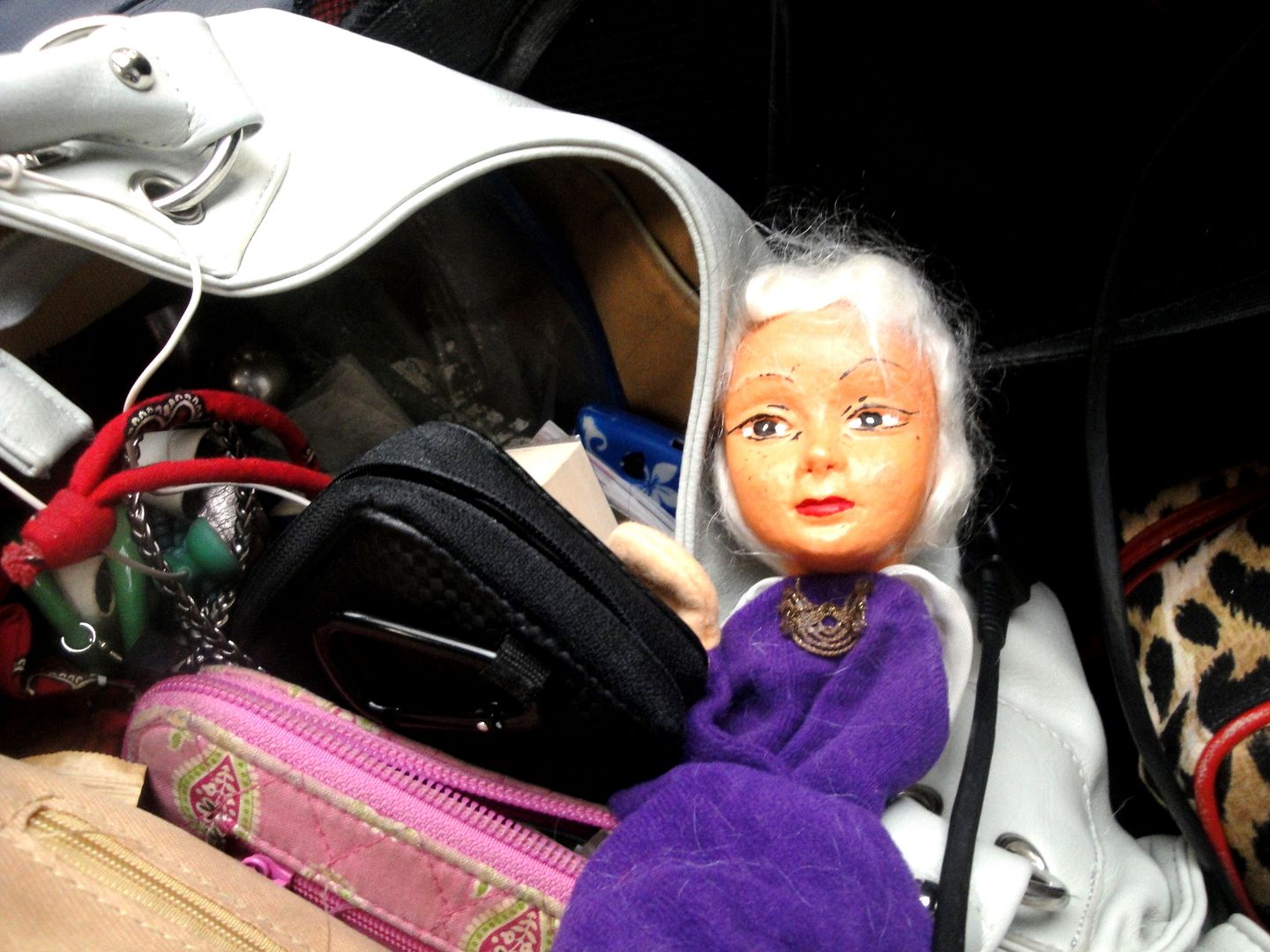 Yeah, that's right, watch out Diana—she's coming for you!!
Next you hear from me, I'll be in the Mile High City then making my way south to Colorado Springs for the next two weeks. And speaking of mile high-can we just talk about my dinner last night? Specifically my mile high buffalo turkey and bleu cheese sandwich from Fresh Market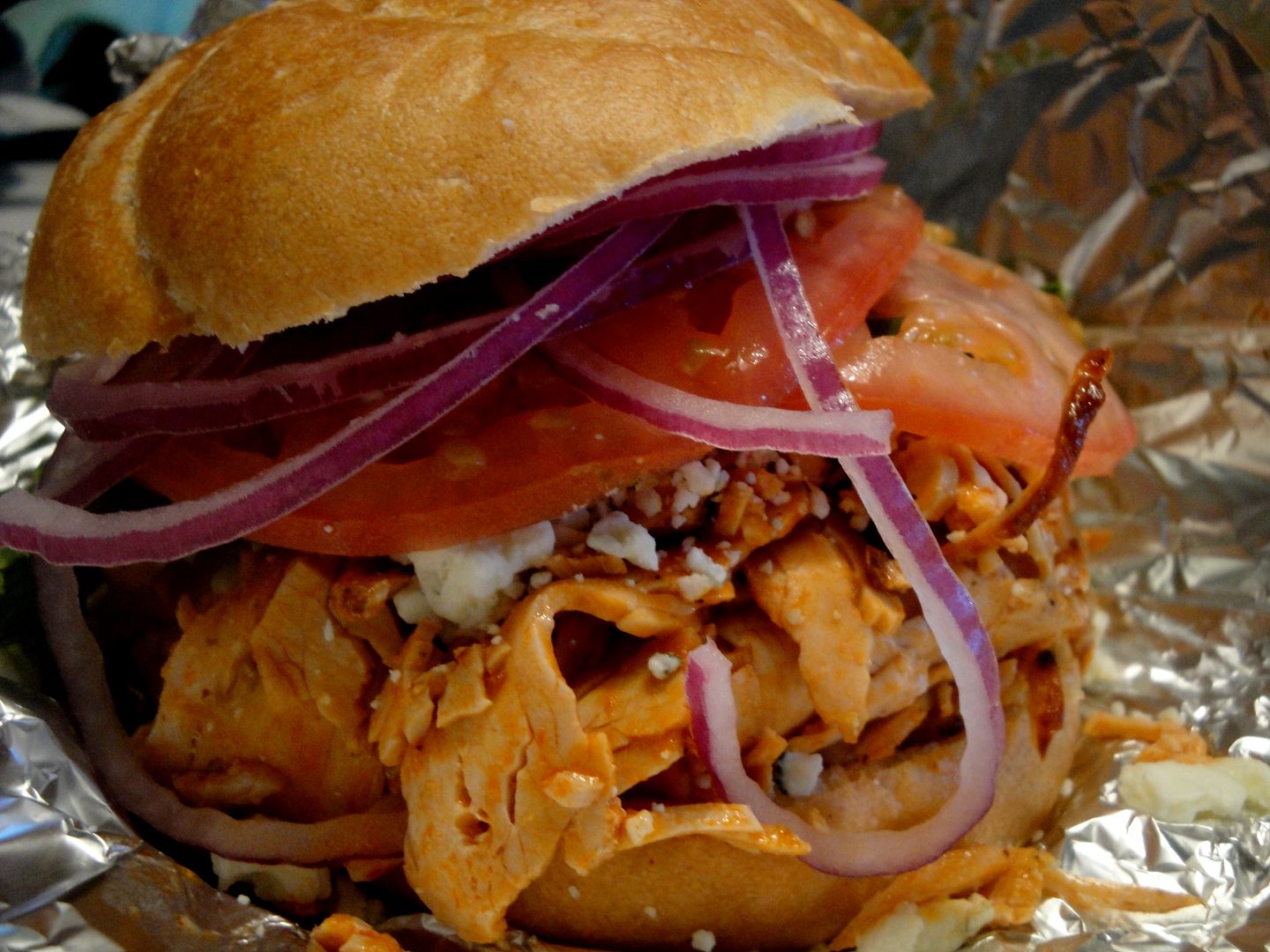 I went to Fresh Market because that's my go to when I need to get something to eat but don't know what I want. I originally thought I wanted sushi but none of the selections looked appetizing. I looked at the salads but was more in the mood for something hot which led me to the deli. I saw a sign saying they now had hot sandwiches custom made at the deli for $5.99. They sounded good to me so I looked at their selection of six sandwiches and went with this. The sandwich was monster sized and I could barely finish it but did my best because, you know, the starving kids out there and all and somehow my eating helps them. If you have a Fresh Market be sure to check these out!
Have you ever been to Colorado?
If you have, any suggestions of places for me to visit in Colorado Springs, Pueblo, Denver or Boulder or anywhere in between?