1) Chicken Enchiladas
Ingredients:
1 lb boneless cooked chicken breast, chopped
1 lb cooked chicken thighs, chopped
2 cans El Pato sauce
1 onion, chopped
1 cup shredded Mexican blend cheese separated
6 oz cream cheese
1/4 cup diced jalapenos
4 tbsp chopped cilantro
2 tbsp minced garlic
salt and pepper to taste
13 tortillas
I love enchiladas but I feel like it takes so much time to make. I cooked the chicken in advance to help me out a little time wise which was a huge help! I added all the ingredients together in a bowl (minus one can of El Pato and only 1/2 cup shredded cheese) and started filling the tortillas with the mixture. After they were stuffed I laid out into the pan, poured the remaining El Pato sauce over them along with the remainder of the cheese and cooked at 375 for 15 minutes. I ended up making two pans of enchiladas so I could eat throughout the week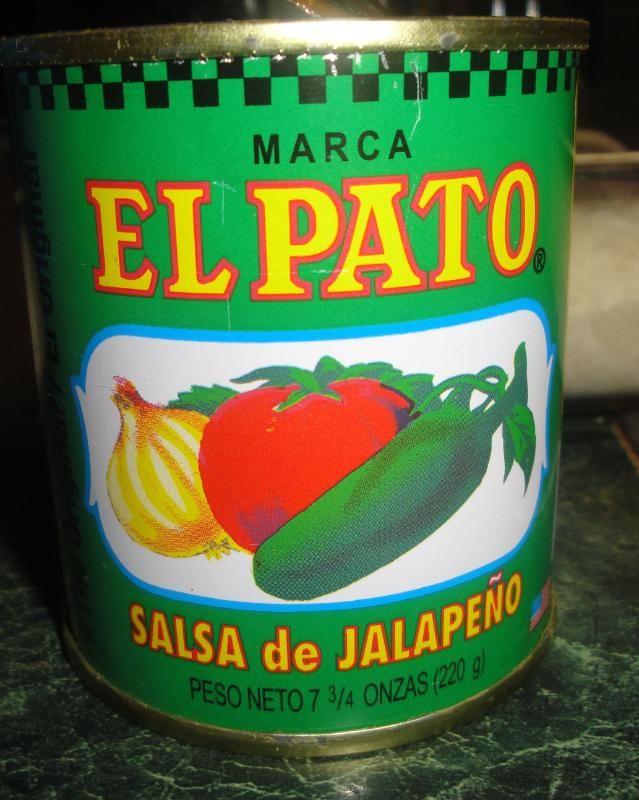 2) Sushi
I know what you're thinking "Sushi…..on Snack Snark Bark? Never!" It's only been a week since I've had sushi so I found it quite appropriate to go not once but twice this past week. The first time was at Yoko's after going to the Cherry Blossom Festival which sadly enough featured no cherry blossoms (it was more like a Japanese appreciation festival which is equally as cool)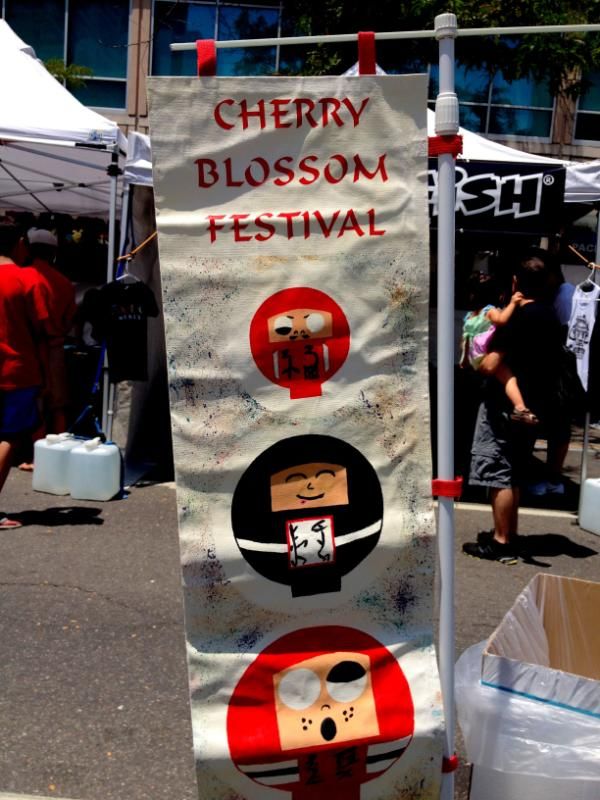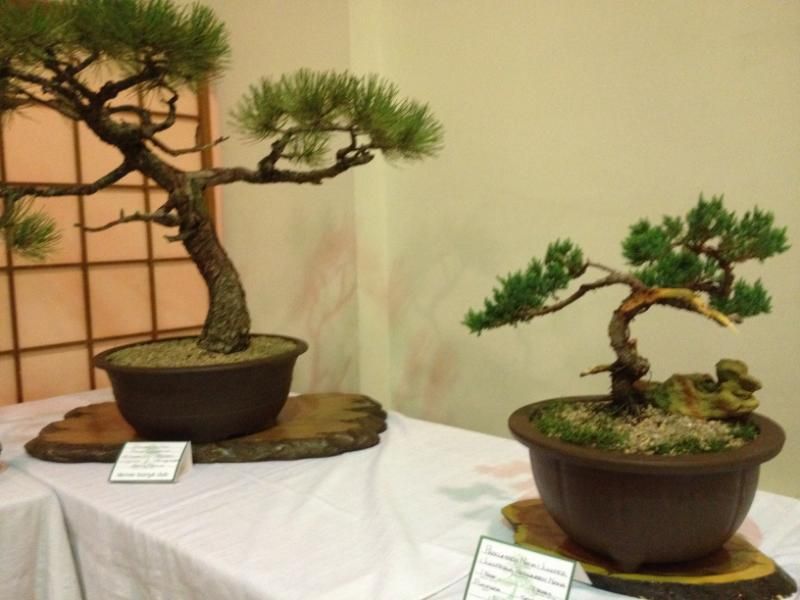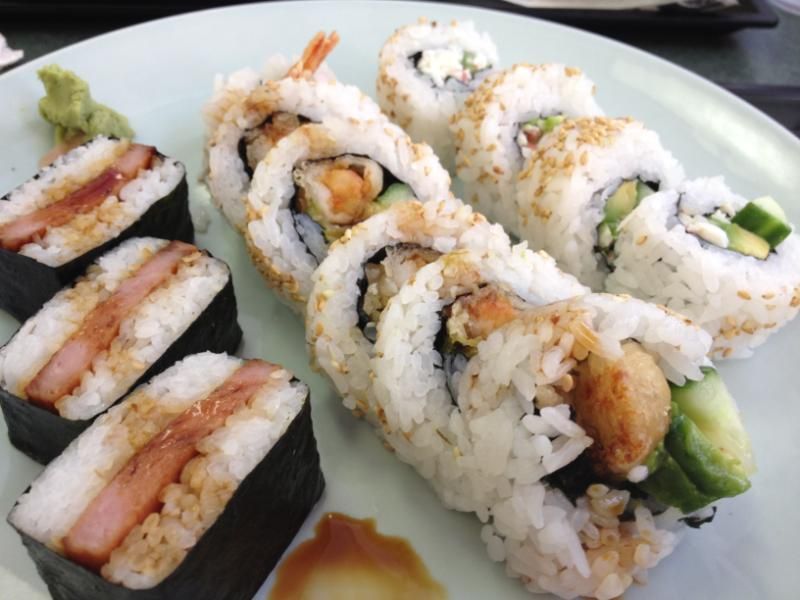 The sushi was pretty mediocre and not really anything to write home about. I would say the most exciting thing would be the spam sushi on the left. I was trying to hold out on trying spam sushi until I go to Hawaii but that doesn't seem to be happening anytime soon (however when I do go you can bet your bottom dollar I'll be feasting on spam everything, macadamia nuts and Mai Tais!) Plus the service was beyond slow and odd. Case and point-we ordered salads with our sushi and they didn't bring out the salads until the sushi was ready so we were presented with a huge tray full of salad and sushi 20-25 minutes after we ordered.
Then I had a cool $40 to spend on sushi at Blue Fin, which I haven't been to since I had a pretty weak experience there thanks to the lack of service back in February. This time was a complete 180, maybe it was because it was a Tuesday night or maybe because I wasn't with a group of 15+ people? I don't know what the reason but it was pleasant and fantastic this time around.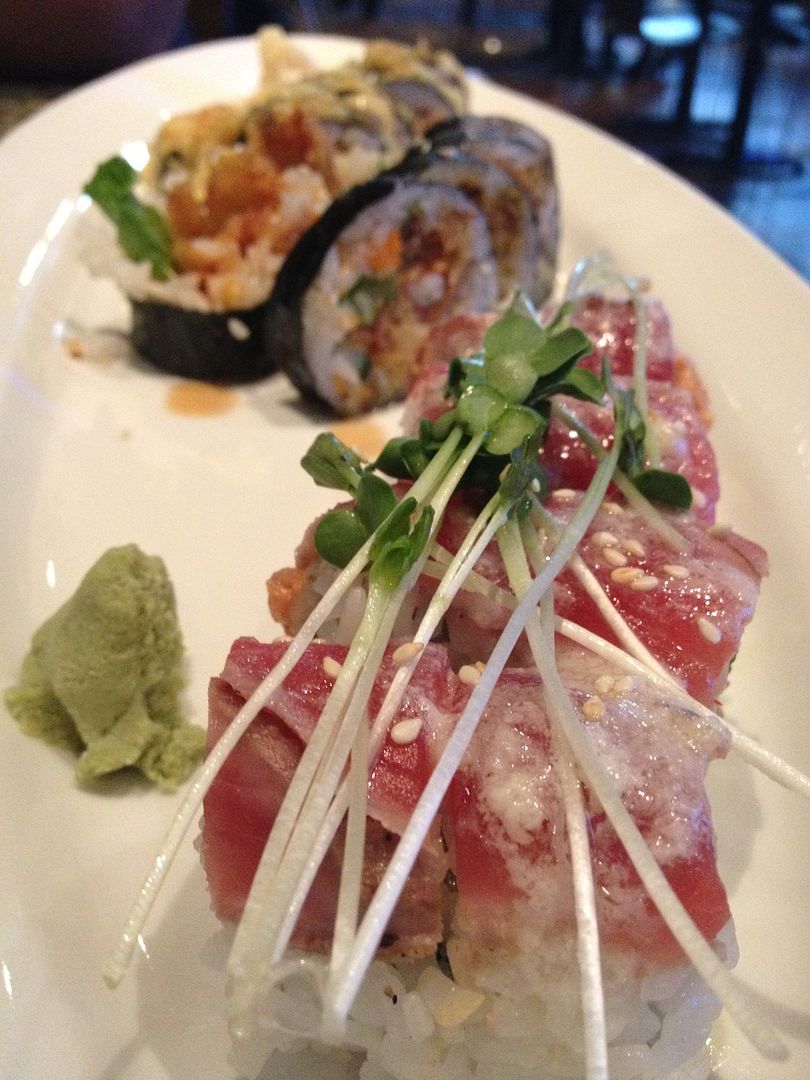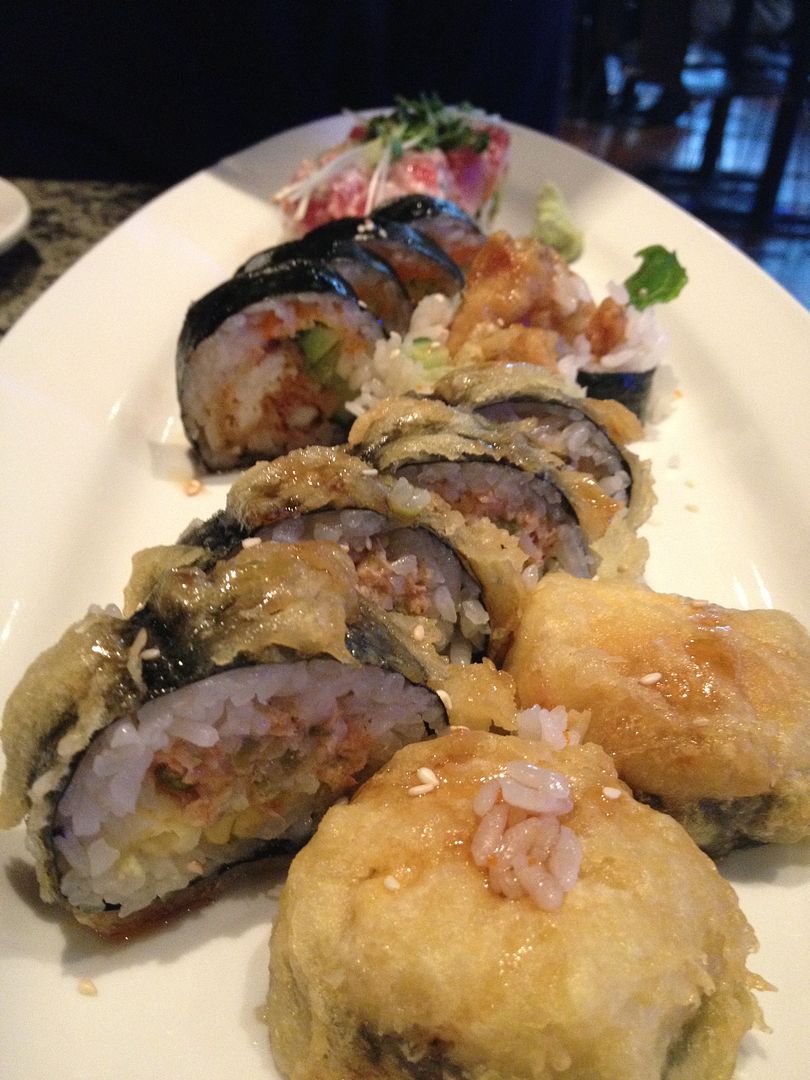 Topped it all off with green tea tempura ice cream. The ice cream was refreshing but I wasn't a huge fan of the tempura batter, it was too thick and ruined the flavor of the ice cream.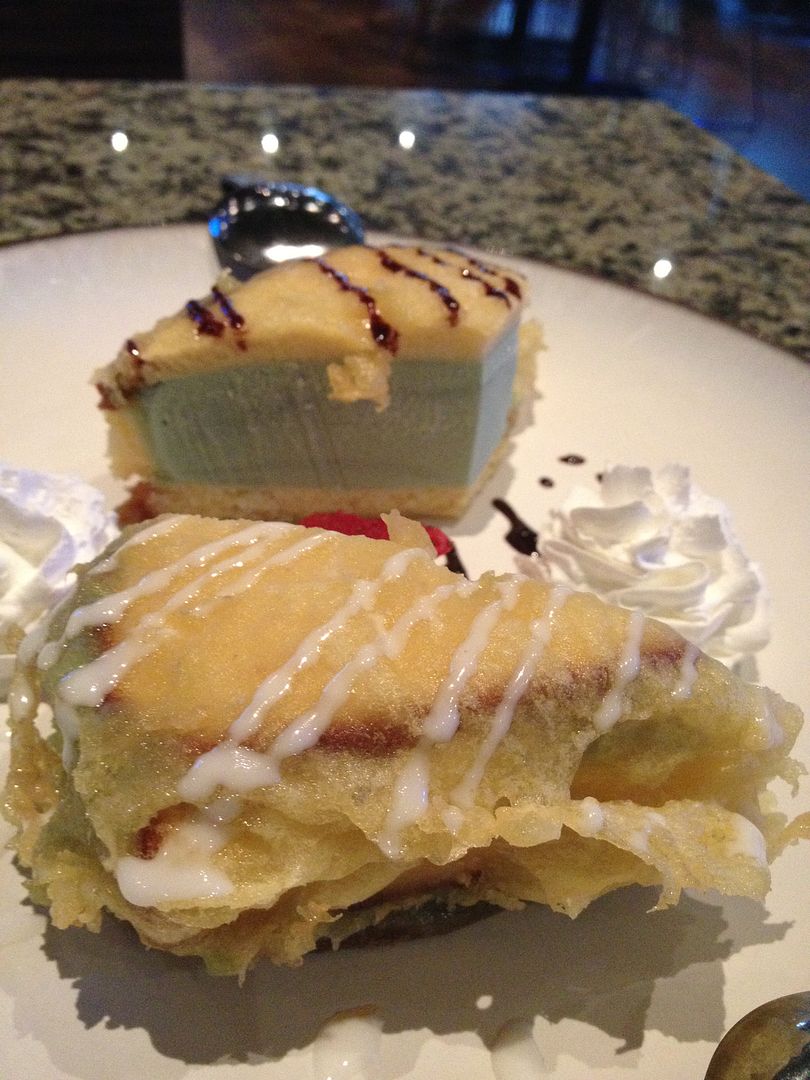 3) Followed by another fan favorite-pad thai.
We went to Tuk Tuk and ended up being the only table there on a Saturday night. That was a bit odd but soon it turned into a comforting experience since we talked with the staff a majority of the evening. This place looks like an old school place that is trying to revamp their image however I hope they don't revamp their menu or prices. Their entrees are under $10 and I got a huge portion of pad thai for $7!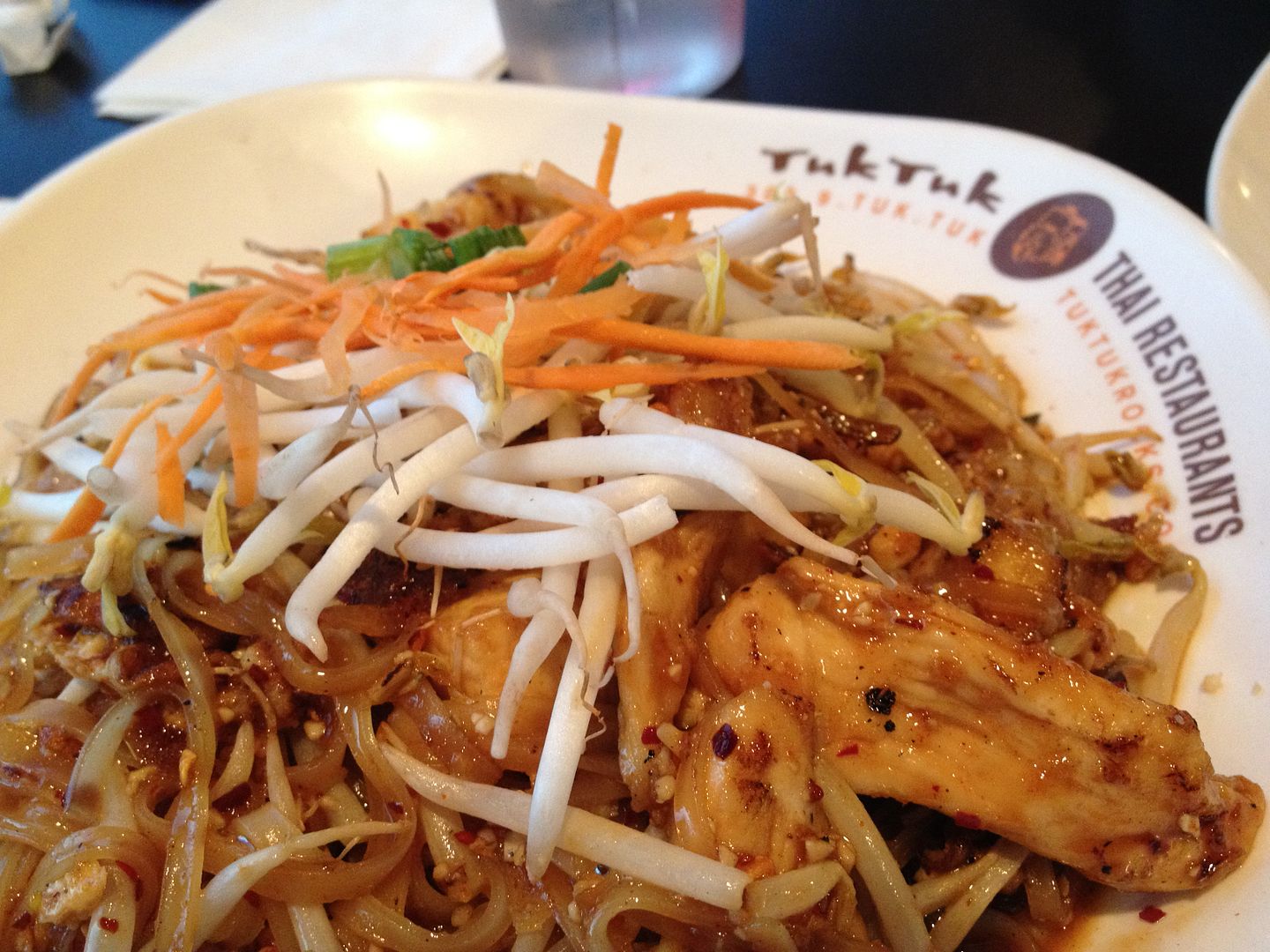 4) Film on the Rocks
I went to Film on the Rocks Monday night with Lynne to see the Notebook. I've been stoked to check this out as I love movies and the Red Rocks and what's better than killing two birds than one stone? Basically they open the Red Rocks amphitheater and show a movie on the main stage along with a band and a horrible comedian beforehand. I was expecting it to be a great night but not so much. So many issues with this that I don't know where to start:
1) I don't like the move the Notebook. Don't stone me! I love the book but think the movie didn't live up to my expectations plus think it's so trite that every single girl I know squeals "I looooooove that movie" when someone mentions it.
2) Being it's summer time theres a ridiculous amount of high schoolers there, muy annoying.
3) The movie didn't start until near 9pm whereas we got there around 7pm. This doesn't prove to be successful for those (i.e. me) who have to work early in the morning.
4) It was near 100 degrees and I get a wee bit irritable in hot weather, especially when my butt is sweating.
But at least there was beer—cold, sweet yummy beer!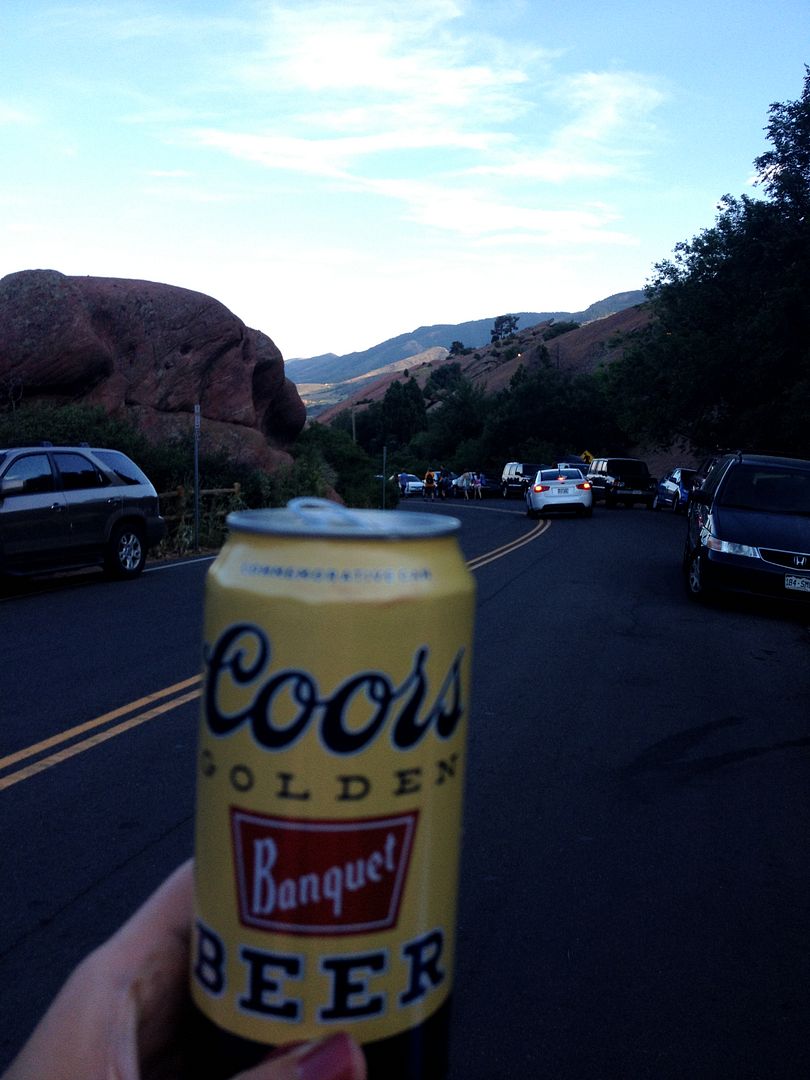 I will definitely go to this again but not on a school night and I will definitely have to scan the crowds to make sure I'm not next to obnoxious high schoolers (really, where are their parents?)
5) Fried Chicken
Returning to the banking world means I get to take part once again in one of the sweetest things that occur four times a year: quarter end. Ok, quarter end is not glamorous nor sweet but it's a part of the job and it's expected that we will be at work for 12 hours on quarter end day. The reason is because businesses have their fiscal year end at various times throughout the year and the bank and businesses are looking to get money off their books all the while making sure everything is accurate on their side. This includes a lot of position and interest reconciliation and since management knows this is going to take forever, they feed us.
I like working extra hours because I get paid time and a half and I like free food so it evens out. This time around was fried chicken, not exactly a good that is light or will give you sustaining energy to last you all day but whatever, it's free. And I haven't had fried chicken in forever and a day (I think since I lived in Charlotte?) so I was ready.
Finger lickin' good yo!
6) Udon and dessert
As much as I love to cook, sometimes it's nice to come home to a homecooked meal…..especially when a boy cooks it!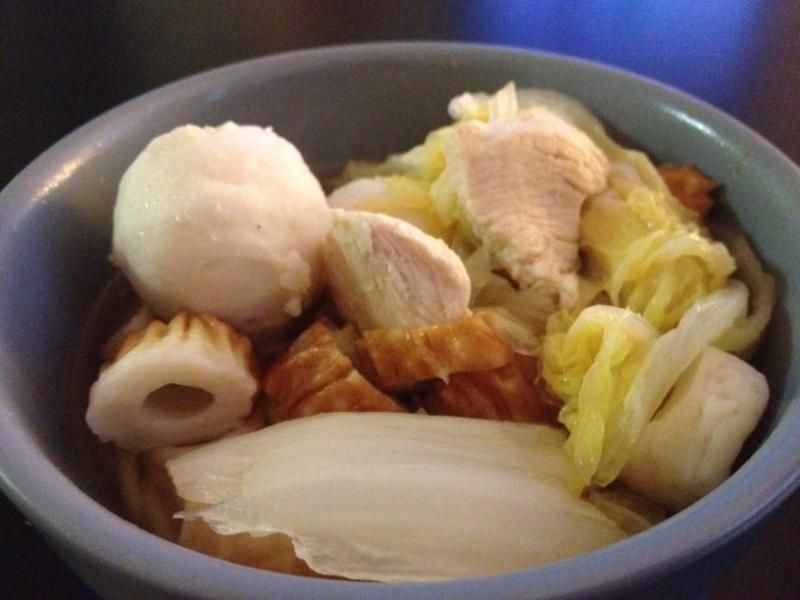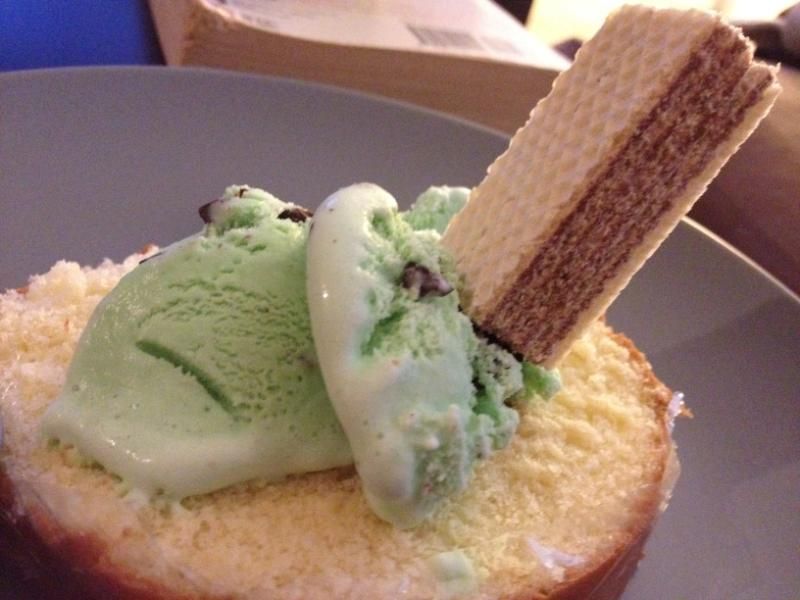 7) Spicy Buffalo Chicken Burgers
I saw this recipe for Buffalo Chicken Burgers on Epicurious (one of my favorite apps out there!!)
1/2 cup sliced carrots
1 pound ground white-meat chicken 1.33 lbs ground white-meat chicken
2 egg whites, lightly beaten 2 eggs, lightly beaten
1 celery stalk, roughly chopped
1/2 cup panko breadcrumbs
1/4 cup blue cheese, plus more for garnish (optional) 1/3 cup blue cheese
1 teaspoon cornstarch
1 tbsp garlic powder
1/4 cup hot sauce (such as Tabasco Buffalo Style)
Vegetable oil cooking spray 2 tbsp vegetable oil
I bought ground chicken but like a fool, put it in the freezer and it wasn't defrosted in time to make dinner. So I did the next best thing and took a few chicken breasts (about two and a half chicken breasts) and pulsed in the food processor until it was a ground consistency. I transferred to a large bowl and added the breadcrumbs, eggs, hot sauce, celery
Then I started to form into patties. After reading reviews of the original recipe, it seemed that more people had success with stuffing the burgers with blue cheese rather than mixing into the patties. I grabbed a little of the chicken mixture, laid the blue cheese on it then added another layer of meat to form a patty.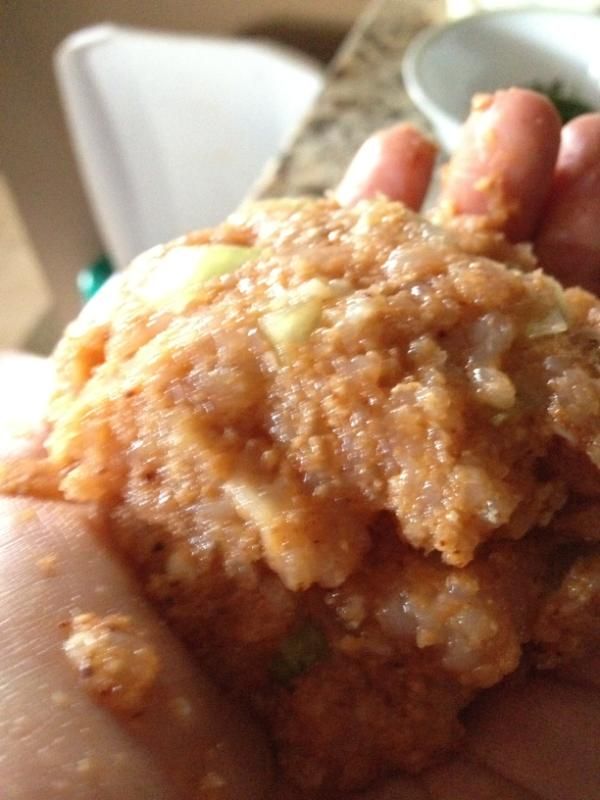 This made six good sized patties
Also made roasted red potatoes with Italian parsley. I cut into quarters and sprinkled with garlic, salt and pepper and sprayed extra virgin olive oil with my misto. I let cook for about 35 minutes at 385 degrees and they came out a little underdone, ugh. Ever since moving to Colorado I can't seem to get my potatoes just right which is super frustrating.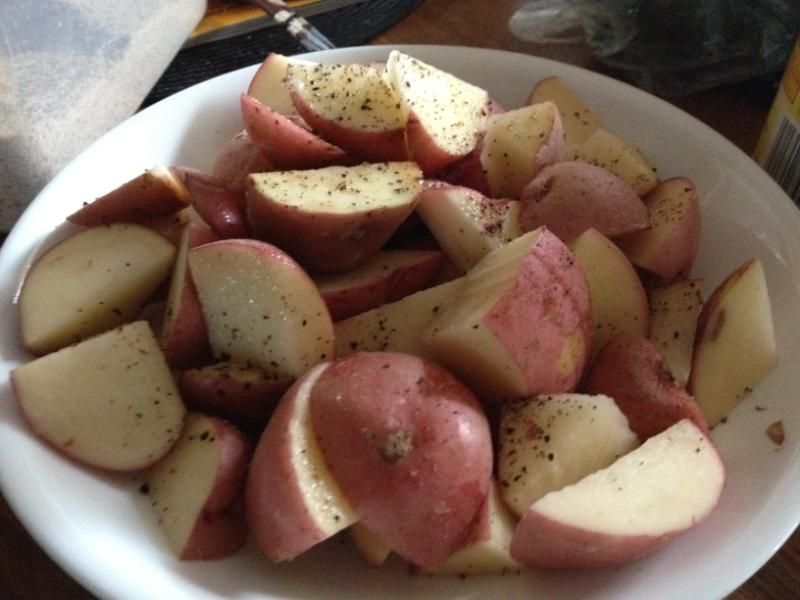 When the potatoes were almost finished, I started on the burgers by cooking on the stovetop with two tbsp vegetable oil. I was lazy and didn't feel like breaking out the meat thermometer but it took about 10 minutes to cook thoroughly.
These were just about perfect but I wish I would have added more hot sauce in the burgers. I'm happy I went with stuffing the burgers with bleu cheese because biting into one of these babies with ooey gooey bleu cheese was mouthgasm worthy!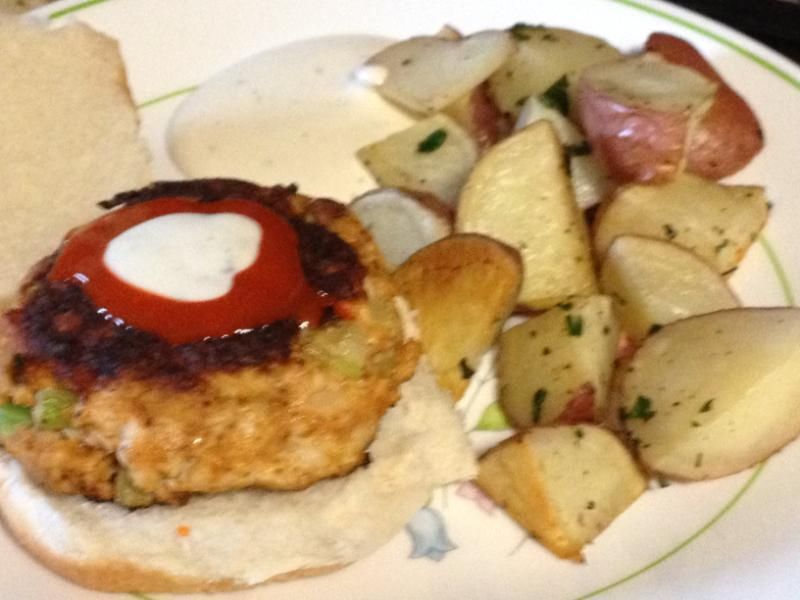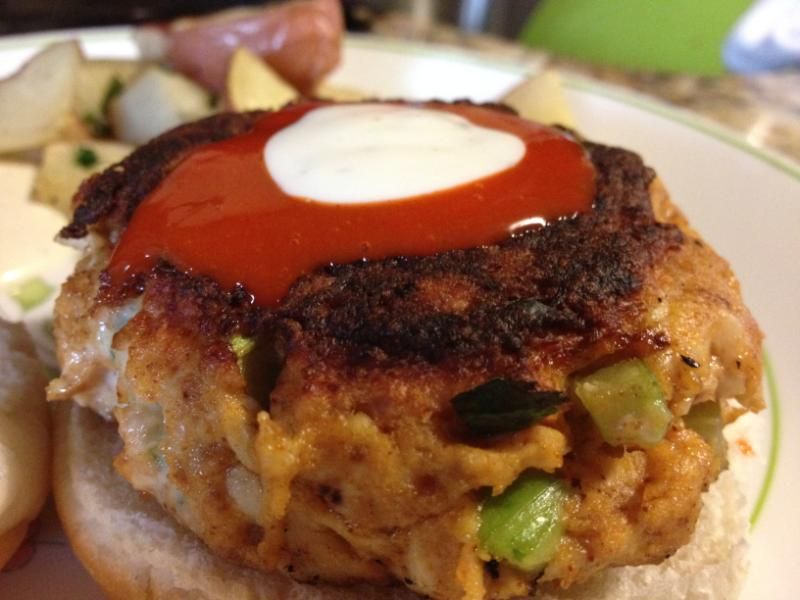 This recipe is definitely a keeper as is anything with buffalo sauce.
Wow, looking back I had some good eats! Thinking about it not only makes me tired but apparently Lincoln as well……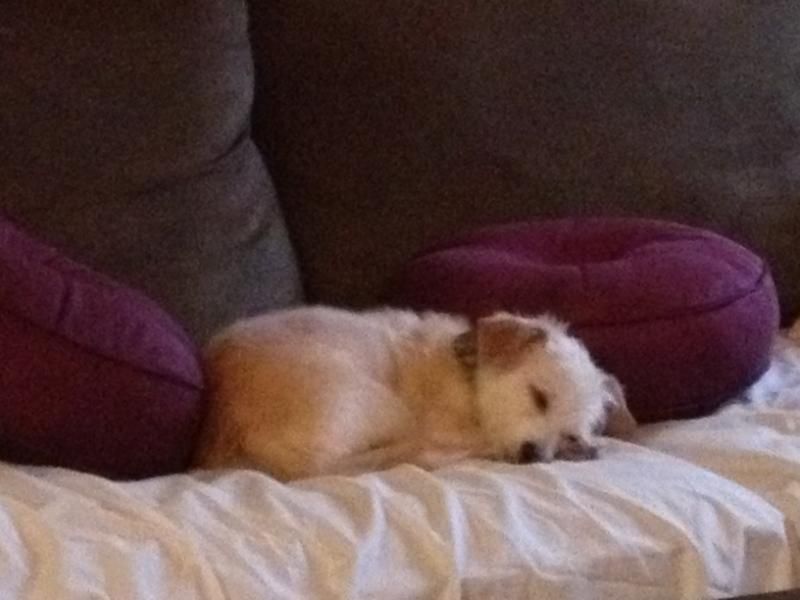 What's the best thing you ate this week?