I have a confession.
Pork loin scares me.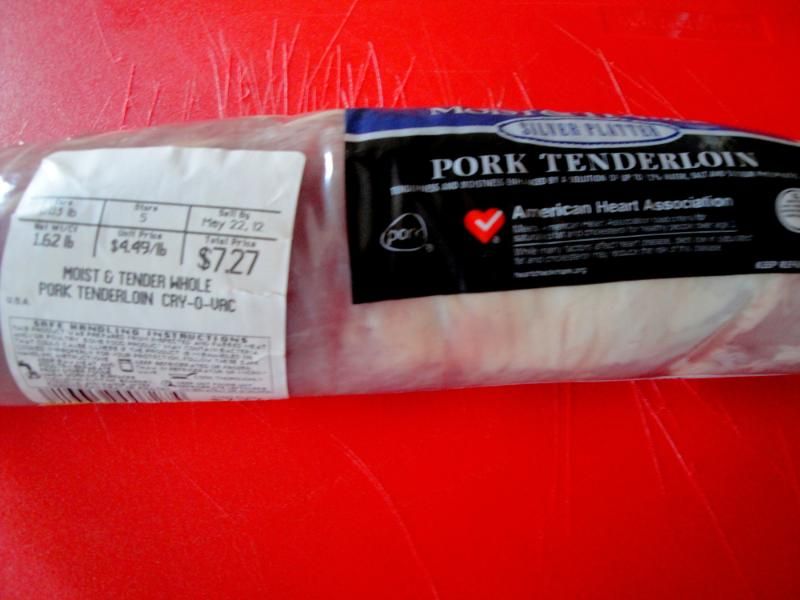 Yeah, I love to order and eat it but making it is a completely different ballgame and I've shyed away from it for years. I've seen so many recipes out there that not only sound and look amazing but give you enough to eat throughout the whole week. Since I'm a huge fan of cooking in bulk, I often have asked myself why haven't I tried to cook a pork loin before? Basically you just have to marinade in a dry or wet sauce and can choose to stuff it with herbs, cheese and veggies if your heart desires. I saw pork loin was on sale this past week at the store and took that as a sign from the gods that it was finally time to face my fears.  After all, I can't let a food and the process of cooking it intimidate me and keep me from creating something great, right?
Frugality reasons aside, I choose to go with a smaller sized pork loin because what if it turned out horrible? I didn't want $12 to go down the drain. I laid out the loin (if you haven't noticed, I kinda dig saying typing "the loin" something about it sounds so wrong) and wrapped in plastic wrap then brought a mullet to the party.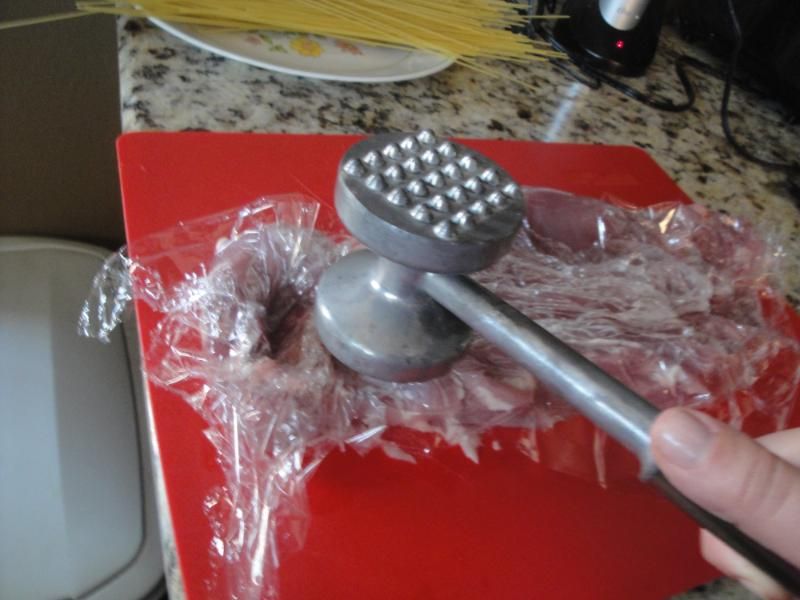 When it was just thin enough, I laid out a cup of cooked mushrooms on the loin then rolled over.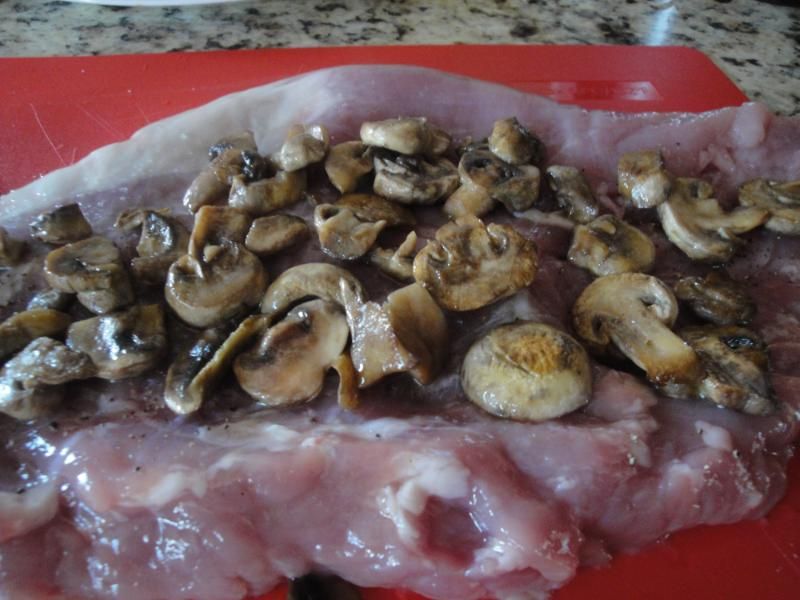 I folded the loin over in half and tied with kitchen string. I honestly had no clue how to fold it and make it stay so after a long consultation with Google, string it was!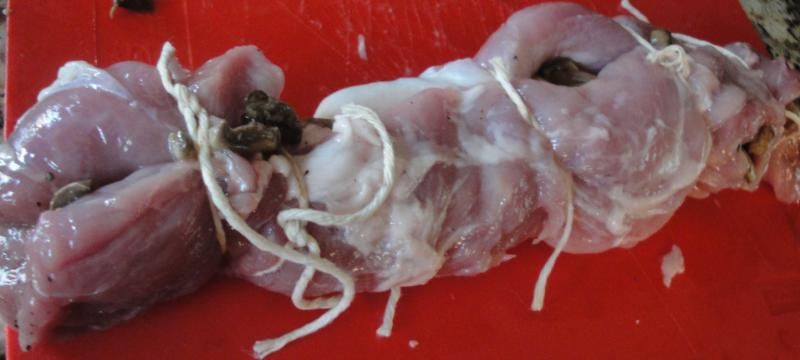 Then things started to get really dirty thanks to this Island Teriyaki. I didn't have a set direction of the flavor that I wanted with it besides the mushrooms and garlic and felt like a wet marinade would be it's best and make it even juicier. Want to feel dirty? Rub a pork loin for a good three minutes with said sauce and mission accomplished.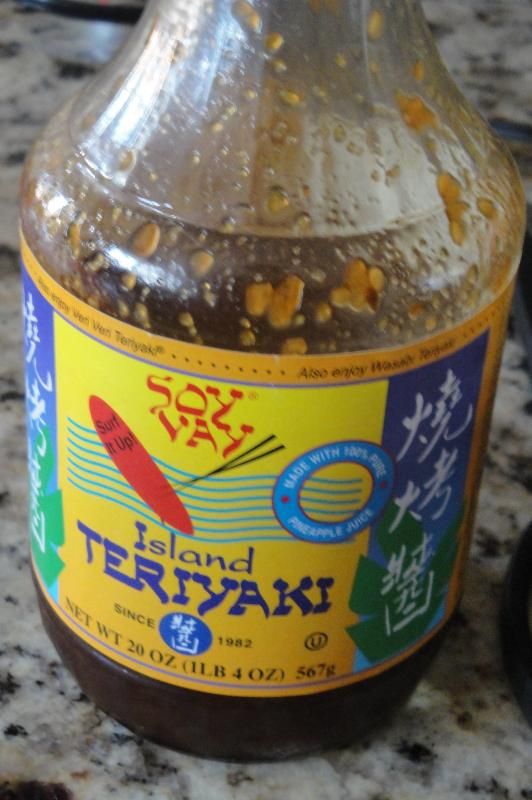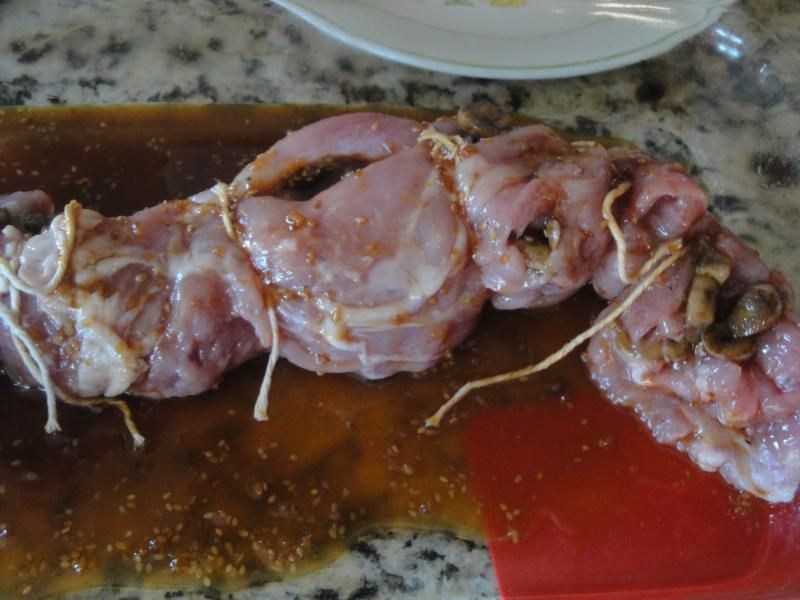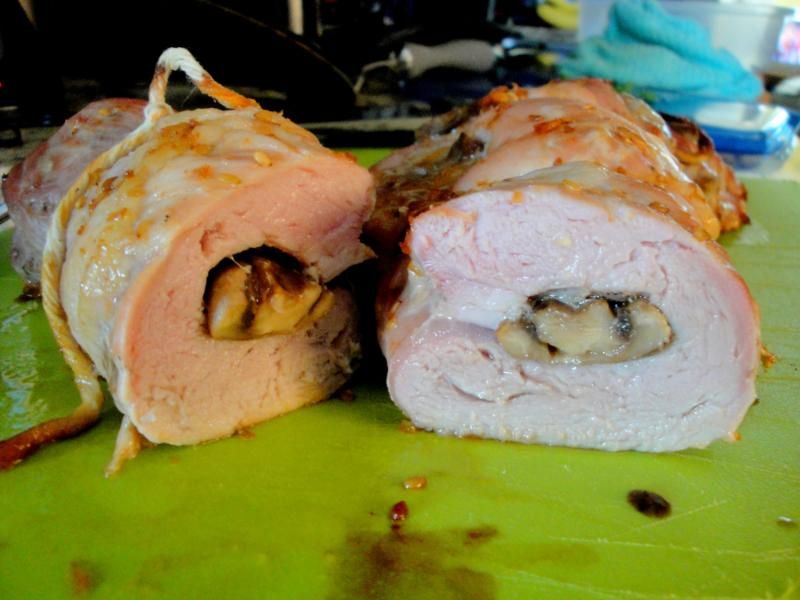 50 minutes later of cooking in the oven at 400 degrees, the loin was ready! I wasn't sure how cooked it would be inside but did some research and 150 degrees seemed to be a safe bet. I got out the meat thermometer and it was 149 degrees which was good enough for me! It turned out beautifully and decided to keep the Hawaiian theme flowing with fresh pineapples thrown into the brown rice and green onions on top
The best part? Loin for the week!
When it comes to preparing food, are there any that intimidate you?