1) Although people look normal, chances are they're batshit crazy. 90% of the people looked sketch-o-licious and each one of them seemed to either be sick or brought their four kids with them to enjoy the fun that is going to the DMV. I sat down next to an elderly lady who seemed unassuming and quiet. But that notion went right out the window when an employee made an announcement of what services they handle at the location where we were. The lady to me started going off about how they didn't have enough employees working there and how the wait was ridiculous (all valid and obvious points). Once she started sputtering out her thoughts, I whipped my phone out and tried to tune her out.
2) Bring reading materials because cell service sucks within the confines of the DMV. I think they do this so you can't utilize social media to the max with rants about how much the DMV sucks. So instead, I caught up on what's going on with celebrities and how they are just like us.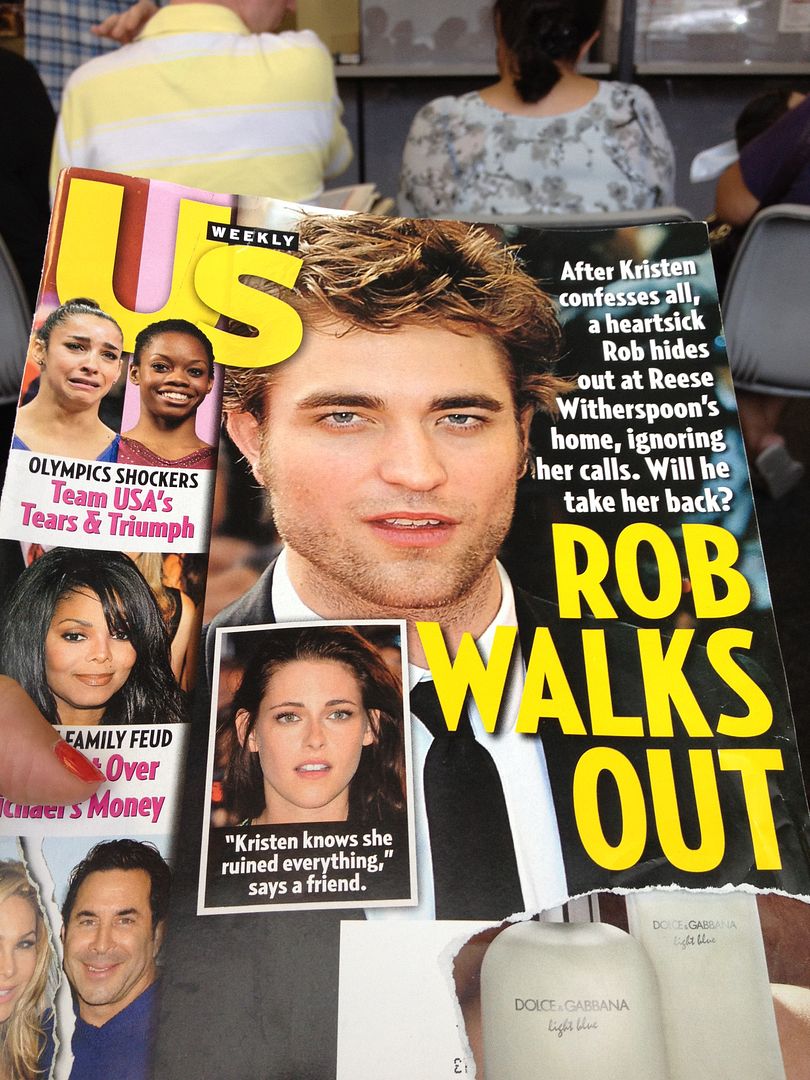 3) Eat beforehand, the wait will leave you hungry. I had a small salad before I left work and that really wasn't enough so I whipped up a batch of hummus when I got home. I finally got it to the consistency I like thanks to slowly pouring in the extra virgin olive oil instead of just pouring it in all at once.
4) Don't plan on doing much after your trip to the DMB. I took a half day from work for the sole purpose of going to get my plates. Maybe it was the excitement of my pending trip to the DMV or that I was working only four hours on Monday but I woke up at 5am and went for a walk. I wanted to walk further but it was pretty dark outside and since I don't live in the best of neighborhoods, I was watching my back the entire time.
Also, I went to the gym before going to the DMV because I knew I wouldn't want to do anything afterwards except for catch up on tv and nap.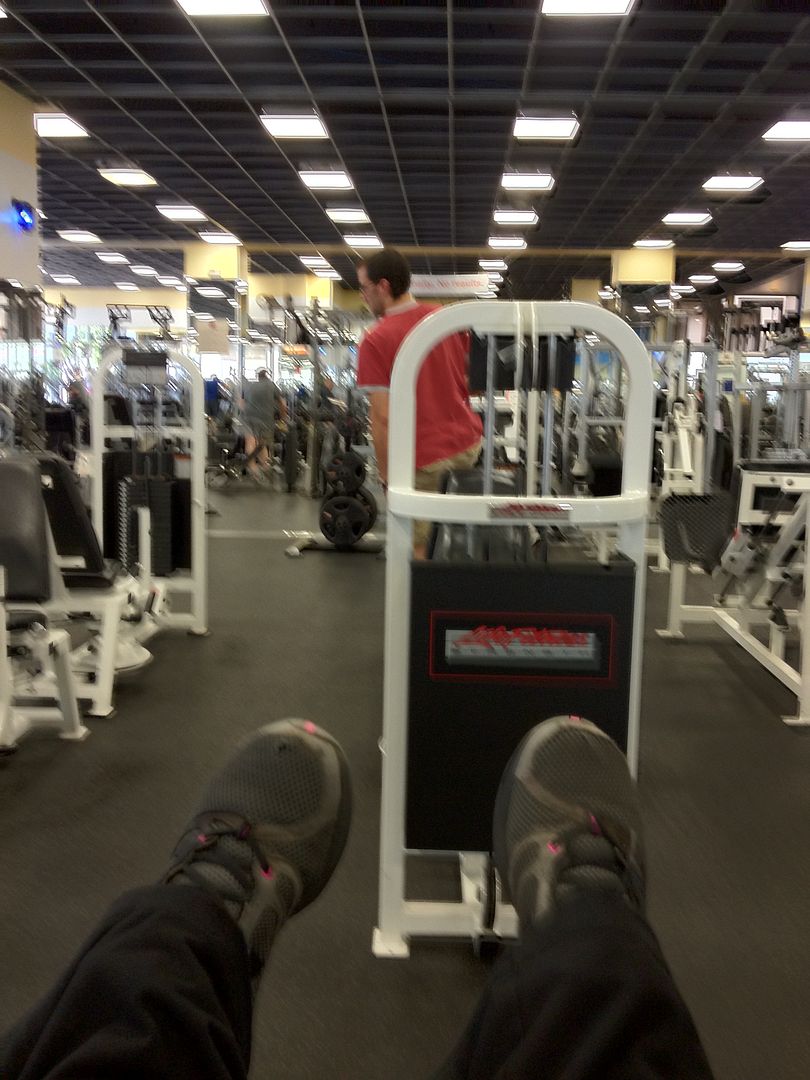 I'm all for motivation but they have these obnoxious signs at the gym that I think are supposed to be motivational and make you want to work out but instead I just scoff at them each time I read them.
They're a little too hardcore for my taste and feel like they give off a No Fear t shirt vibe (please tell me I'm not the only one who remembers those shirts from the 1990's?)
5) No matter how nice or funny you try to be, the employees of the DMV come off mean and miserable. I tried to smile, ask how they were, tell a joke and got nothing in return. If I'm working hard to make you smile, at least give me something in return. A half smile, a shrug, something to let me know you're human!
6) Come to accept the fact that people smell. Seriously, some people just smell like a mixture of funk, trash, sweat and cabbage. It's disturbing.
7) Pray for a cool number or letter sequence. Even though I see it everyday, I can never remember my license plate number. Some letters on my plate are W-E-T. I kid you not. And that my friends? Is just awesome.