It's been a week of full on, non stop ethnic loving! My trip around the world started on Monday afternoon. I found tofu on sale for $.99 a package (basically unheard of!) and pressed one of the packages while I was at work on Monday. I really had no plan of what I wanted to do with it though. I'm not a huge fan of baking tofu in thicker blocks and my go to is cooking it on the stovetop with oil and whatever sauce I may have on hand (usually bbq sauce we have a total of six opened bottles in the fridge at this time. How did this happen, I have no clue). I stopped at Target after hitting the gym and perused the international aisle to see if I could find some inspiration for dinner. Enter in our eastern friend, India.
Ok, I typed Indiana a few times while typing that but had to tell myself "Not your home state,Indiana, think India, the country." Many of you know about my former cool feelings towards all thing Indian food but this past year has warmed me up to their grub, especially after visiting Bombay Bowl (which I totally need to go back to). Target has a few different bottles of Indian-inspired sauces and I was going to go with the red curry but didn't want to get too ambitious and go all balls to the walls, so Tiki Masala it was. random fun fact about me: before the Linx was in my life I vowed I was going to get a dog and named him Tiki Masala. It just radiates a certain level of joy when you say it. But that obviously hasn't happened so Linx it is for now. When I got home I sprinkled the tofu with salt and pepper and let cook in a little oil on the stovetop.
Added the last of frozen vegetables that was overstaying their welcome in my freezer to the tofu.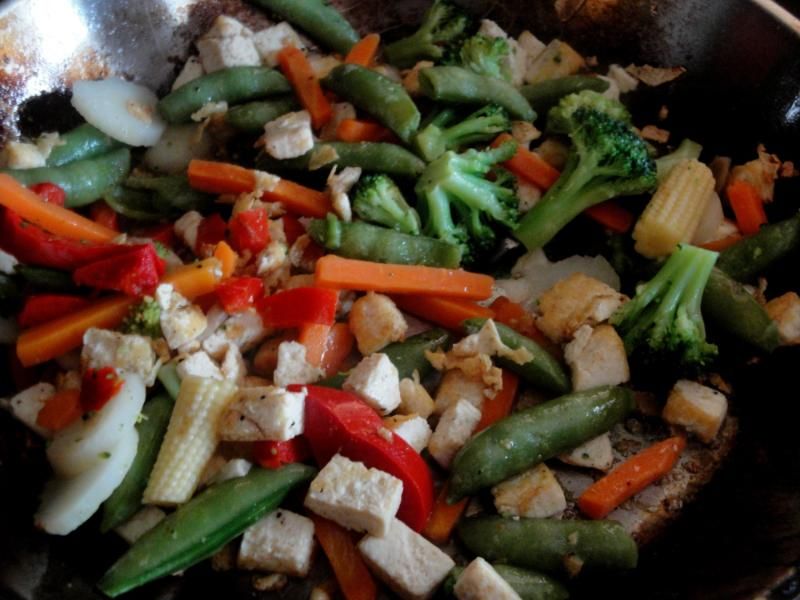 Turned the heat down and let simmer with the sauce until the sauce was thicker and well immersed in the tofu and veggies.
Of course my rice cooker was working it's magic while this was cooking and it was perfect timing since everything finished together. I threw a good portion of the tofu tiki masala top of the rice to form a fabulous, ethnic meal!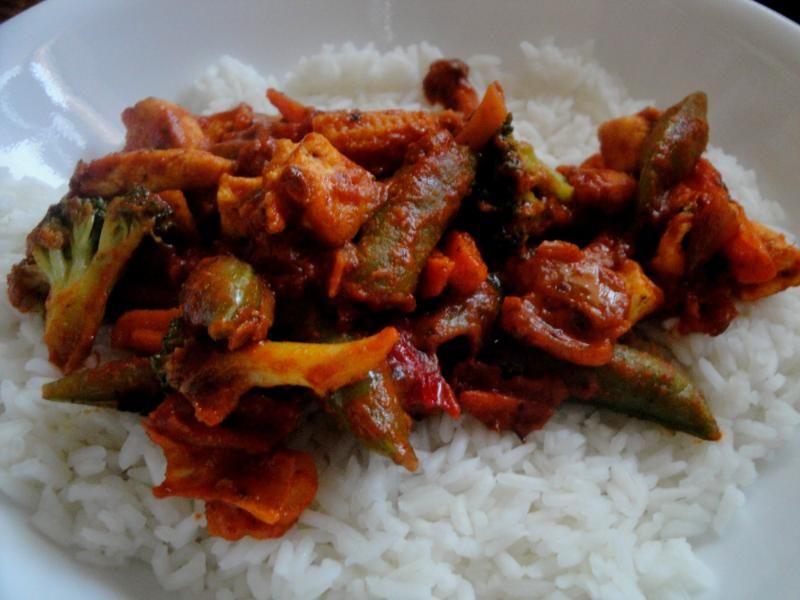 Next stop was over to Poland. I'm 50% Polish but didn't grow up on Polish food since my parents are a tad particular about their food…..ok and it's a little bland to say the least. I never really knew what Polish food was until I was in my 20's. That's when I discovered pierogies and pretty much stuck with that as my go to Polish food to eat. But my roommate made golabki's for Easter and saved me one. I've heard about golabki's  in the past but have been a tad scared to try them out. In theory, they sound nasty—a cabbage roll stuffed with rice and meat. The cabbage part always throws me off a bit even though I love sauerkraut becaused stuffed cabbage just sounds gross. So I brought it to lunch this week with anything but high hopes in sight and my gift card to Subway out just in case.
So I present-the golabki
It doesn't sound or look that appealing but this thing was like the nerdy boy in school who was looked over so many times-even though not visually pleasing, full of positive attributes and has so much to offer. Laid it over a bed of rice and it was absolutely delightful and the ultimate comfort food for a boring, unpleasing Tuesday.
Then I went back East to Japan via Whole Foods on Wednesday. It's been forever and a day since I've had sushi and I was grabbed a quick dinner with the girls before a night of art. We all know how Whole Foods rolls…..they roll expensive. I wanted to get a fancy, intricate roll but didn't want to pay $14 (I'm not lying, the "nice" rolls were frickin $14) so I kept it simple and got a shrimp tempura avocado roll.
Fabulous and leaving me wanting more, as always. But I didn't even have time to think about hungry I was before soon enough it was time for me to find my inner-Picasso at Canvas and Cocktails!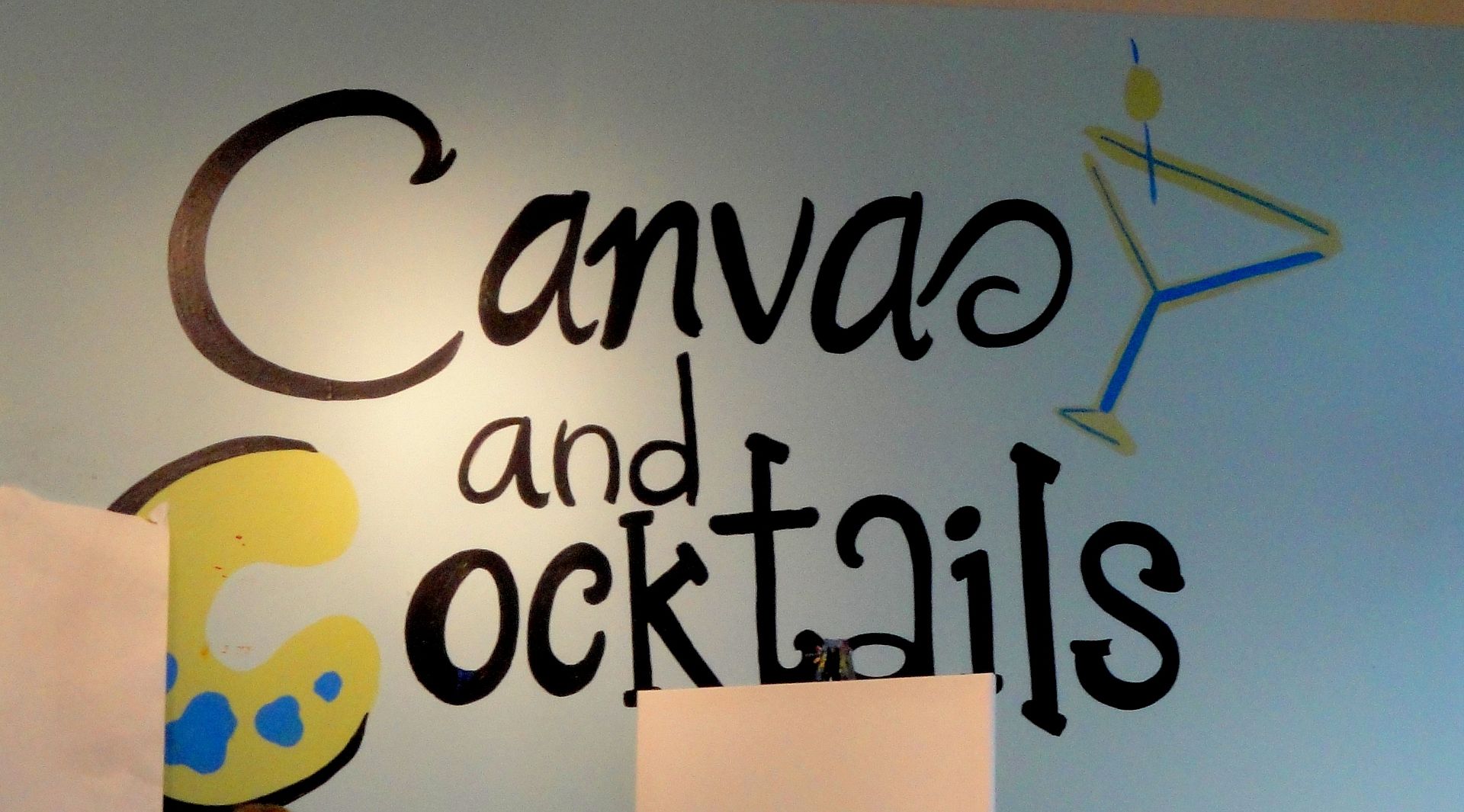 I'm not a painter by any means but Canvas and Cocktails offers a warm, relaxed atmosphere where they teach you techniques for the painting of the evening along with wine. Like really, really cheap wine with a bartender who believes in a heavy pour. Yep, you can bet sushi was the last thing on my mind from that point on.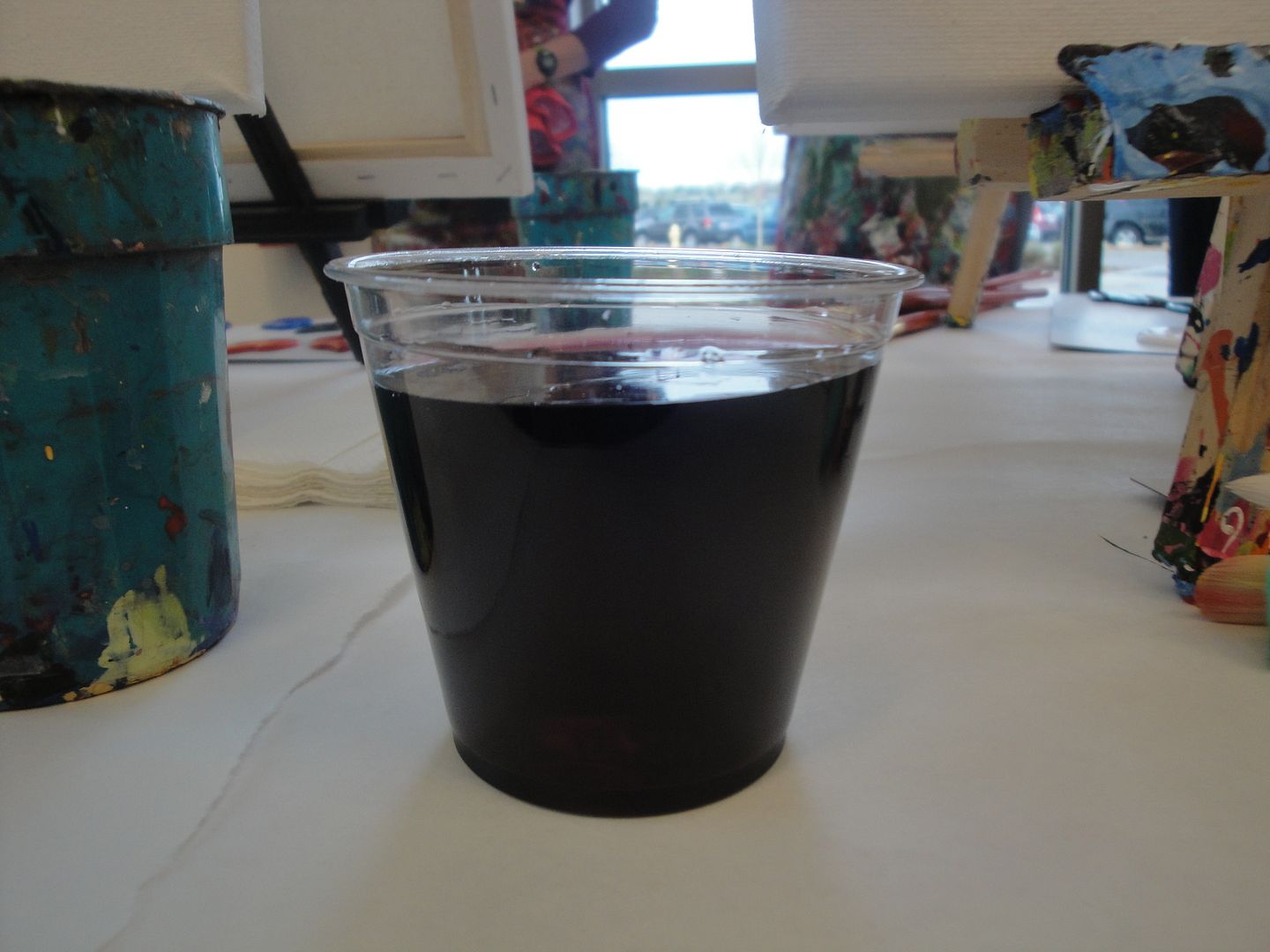 You start my grabbing your paint for the evening with a blank canvas in front of you. While they have a painting of the night, they encourage you to do your own thing and let your creative juices flow. Being one who can barely draw a straight line, I could really appreciate that. I was completely nervous about the sunset painting we were attempting and vowed to keep my wine intake for the evening at two glasses. With my luck I would keep hitting the $3 fully filled wine and feared that my painting would look like something from Cheech and Chong. We slowly started painting the sky, layering each top layer with a darker color than the one before. Really, I was happy with this below but they wanted us to continue onward so I reluctantly did so and wished for the best.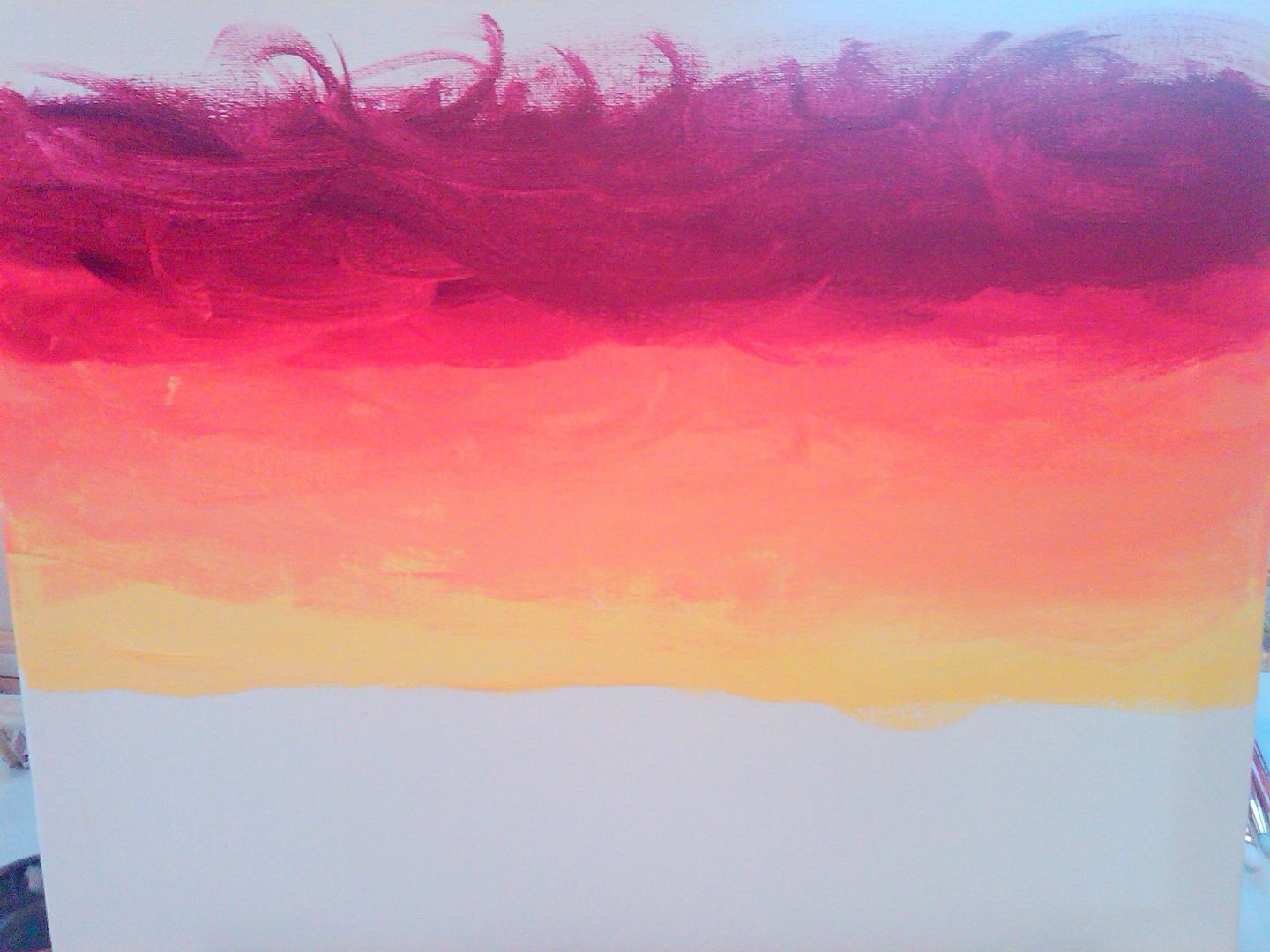 After we began to paint the scenery which I can now say is not my forte. Maybe because the tree I was trying to paint ending up looking like a very bottom heavy woman yelling up to the sky. Despite that, my painting actually turned out well.
All in all a fun night with Diana, Lynne, Heidi, Paula and other peeps!
Oh yeah, the ethnic loving……thank god I didn't have extra sushi that night because I remembered I had a stash of roasted seaweed snacks sitting at home. I've never had this kind before and was introduced to it this week and don't think I can go back to the normal roasted seaweed now. This stuff has some flavor in it and I'm almost low which makes me incredibly sad. But that just means I'll need to stock up soon!
The last stop on Tiffany's Tour of the World was naturally Mexico since I can't go a few days without eating Mexican food. I got an email from Qdoba Rewards for $5 chicken burritos up until Tax Day so I decided to actually get out of my area for lunch. South of the border it was, I was stoked to see that you could get a naked burrito instead of a regular one but was a little depressed they didn't scream out "Go Naked!" like they usually do when I order it.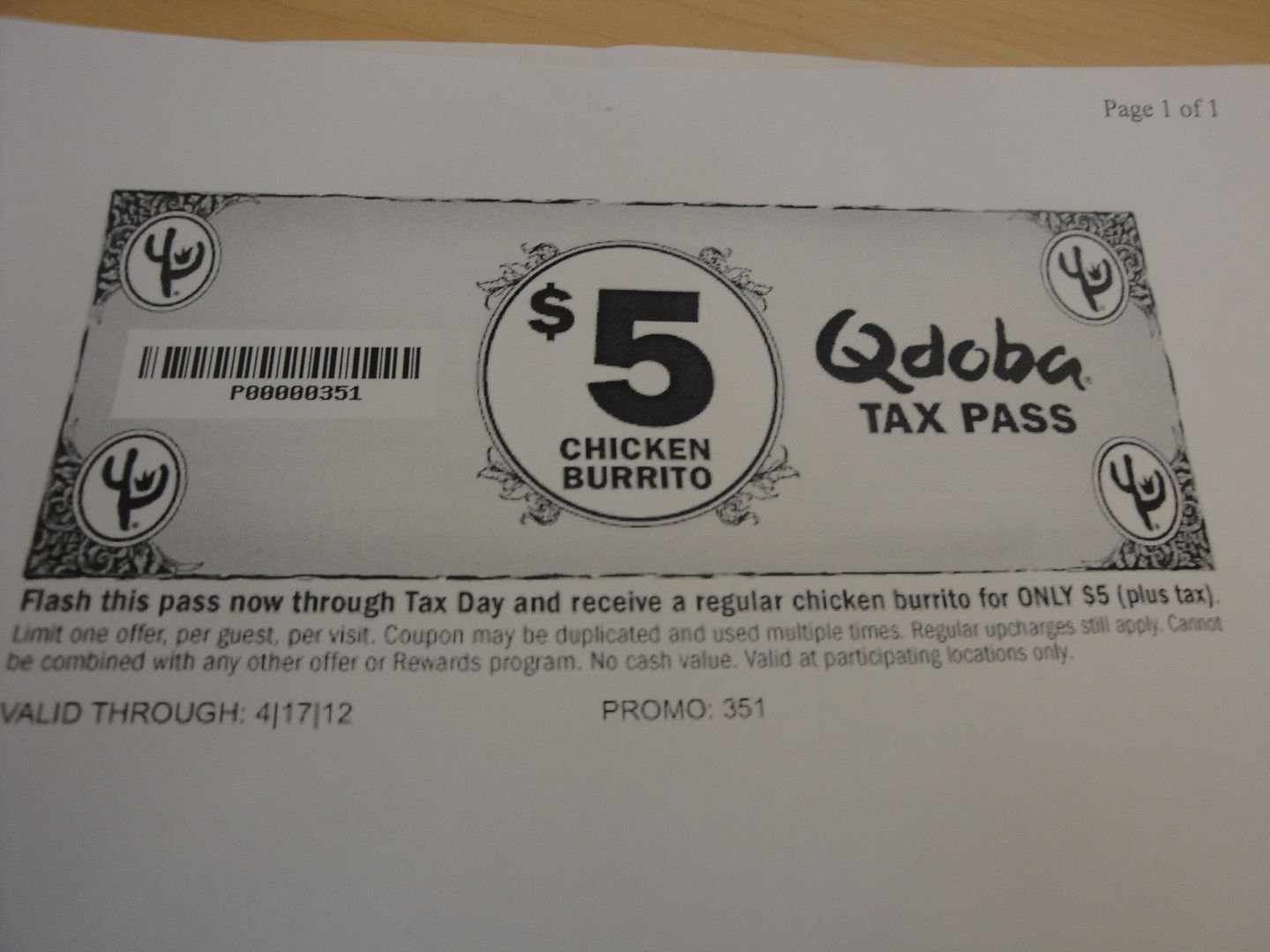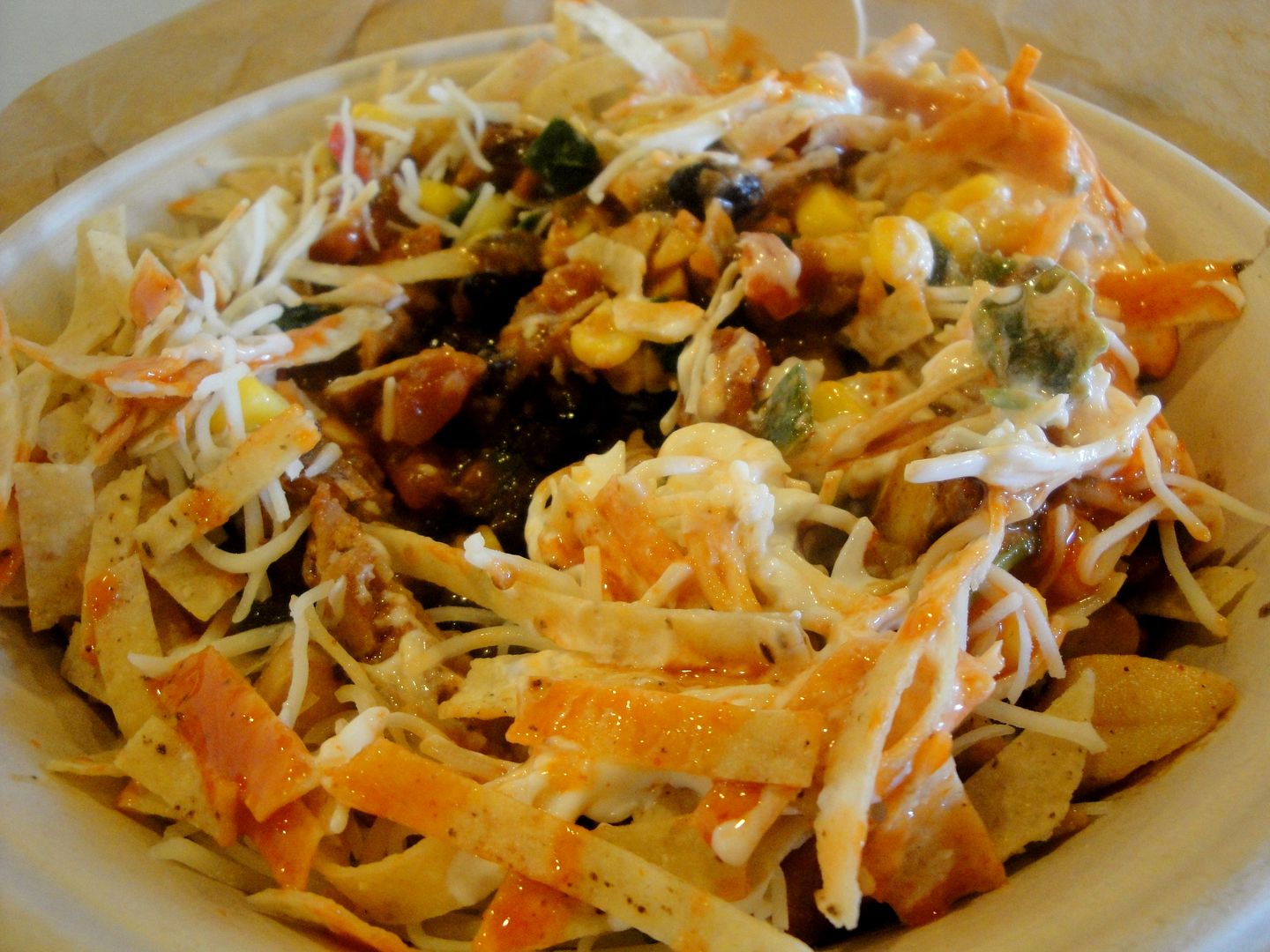 Apparently Mexico really left me wanting more because this weekend I re-visited an oldie but goodie: Chicken and Black Bean Stew. I haven't been to enjoy soups or stews lately due to the crazy ass weather we've been experiencing and noticed that my stash of the two is running quite low in my freezer. Since we were going to have a cold front this weekend I thought it was an appropriate time to whip up a batch.
Chicken and Black Bean Stew ingredients:
2 chicken breasts, cooked and shredded
1 cup dried black beans
1 onion, chopped
2 cups water
1 cup whole kernal corn
1 can El Pato sauce
1 can diced tomatoes
1/3 cup jalapenos, chopped
salt and pepper as desired
Y'all remember the 104 oz. of jalapenos I bought at Costco back in December? Well, they are still in the picture. I've only put a dent in 1/3 of the bottle so I'm working overtime to creatively fit them into meals.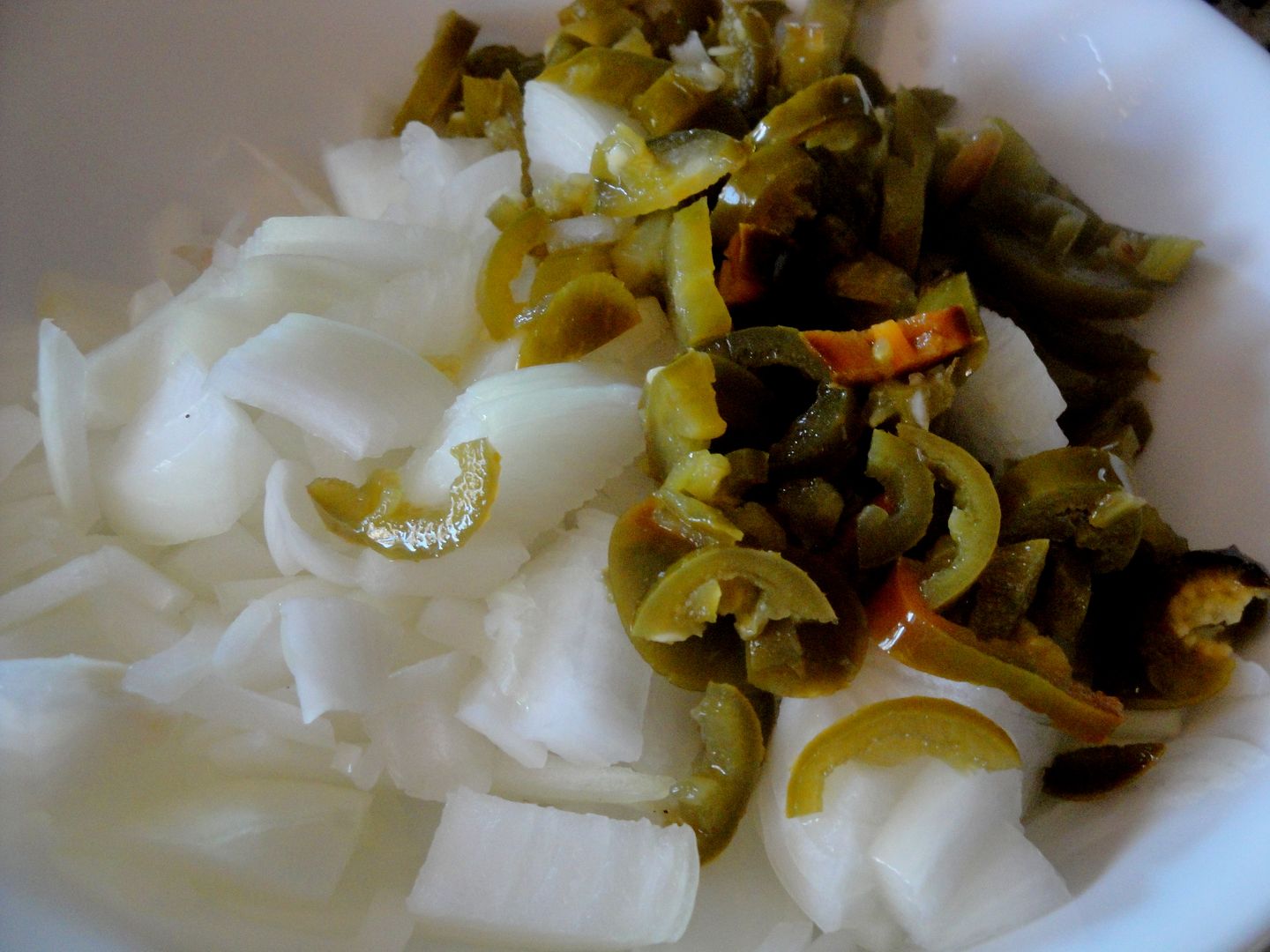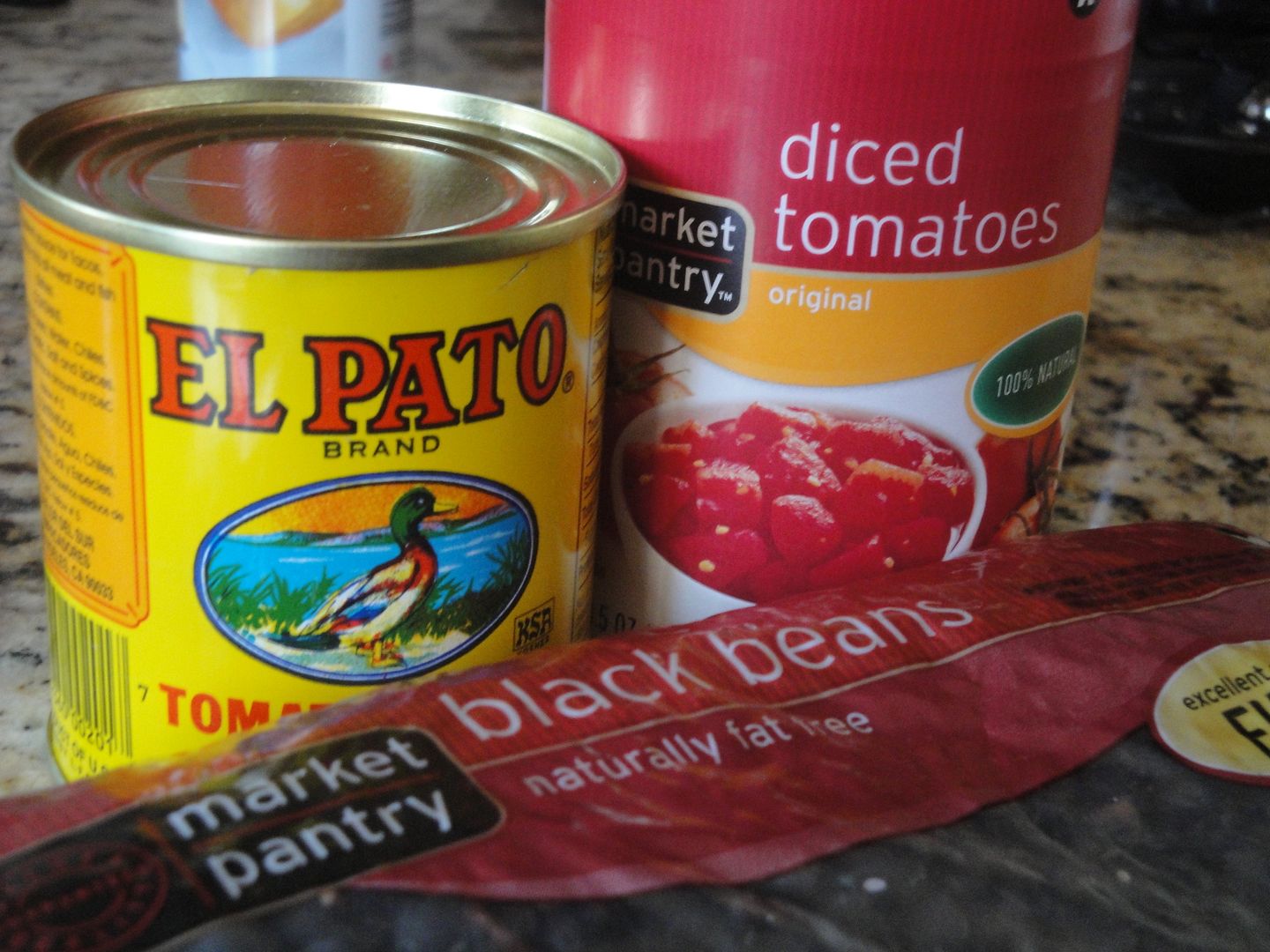 The directions? Throw everything in the crock, let cook eight to nine hours on low and boom-you're done. It's basically one of the easiest meals and was an ultimate comfort after a long, rainy day.  I let it cooker for longer than planned and loved how it had more of a chili-like consistency but didn't like how the dried black beans dyed the chicken. When it came out, the chicken looked more like beer or pork so it was a bit deceiving so in the future I think I will let them soak for awhile and possibly cook them before then add them at the end.
What's spicing up your life lately??