I'm dragging today thanks to a fun filled weekend down in Manitou Springs and Colorado Springs. Lincoln and I drove down there on Friday night to see my friend who lives there, it's been since December since I've seen her and the fam so a visit was long overdue. It was a great weekend to head down there, I couldn't have asked for better weather!  It was 50 degrees and sunny on Saturday so we wanted to get out of the house and enjoy the day. After much debate between Pikes Peak, Garden of the Gods, Cliff Dwellings, Cave of Winds and Colorado Springs Zoo, we settled on the Cliff Dwellings in Manitou Springs. The cave dwellings were the residence of Anasazi tribe for years and were relocated from the southwest part of Colorado to Manitou Springs in 1904.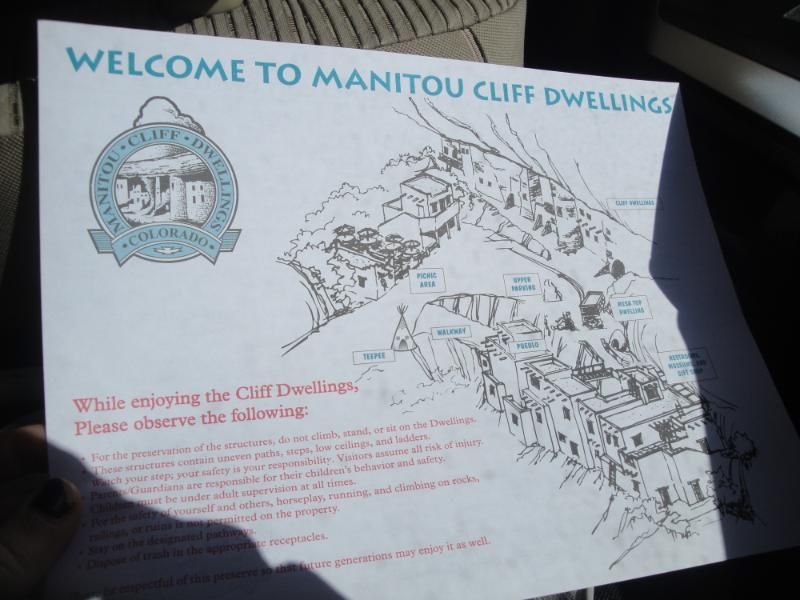 They have a Pueblo which houses a huge gift shop along with a museum. I wanted to buy so many of the artifacts, purses and earrings but I held onto my frugal guns and bought a postcard for $.40. I would've bought more but I didn't want to be that girl breaking out her credit card for $1.60 worth of postcards. We learned that the tribe that performed dances and other rituals on site resided in the pueblo up until 1984.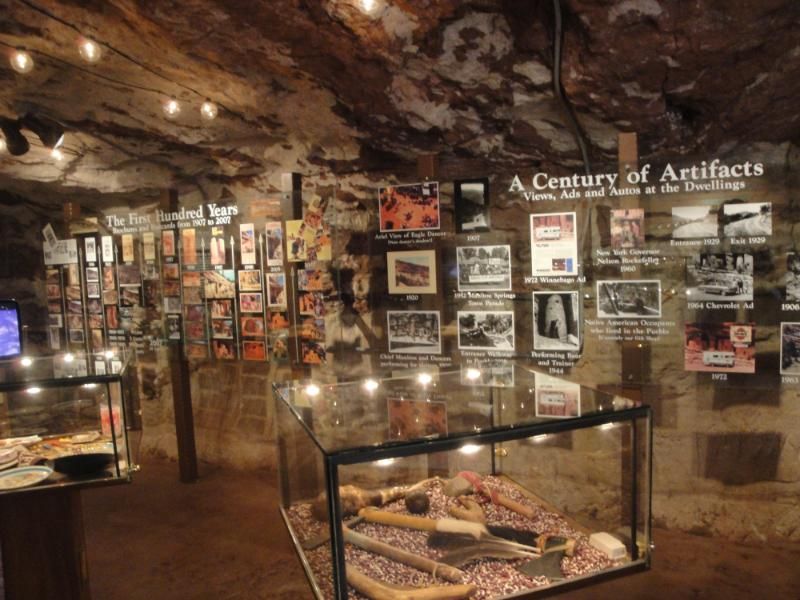 I swear to god I was enjoying the Cliff Dwellings and trying to get my culture on but when we took this picture all I could keep saying was that I needed tp for my bunghole. I am anxious to see the day when I don't have the sense of humor of a 13 year old boy.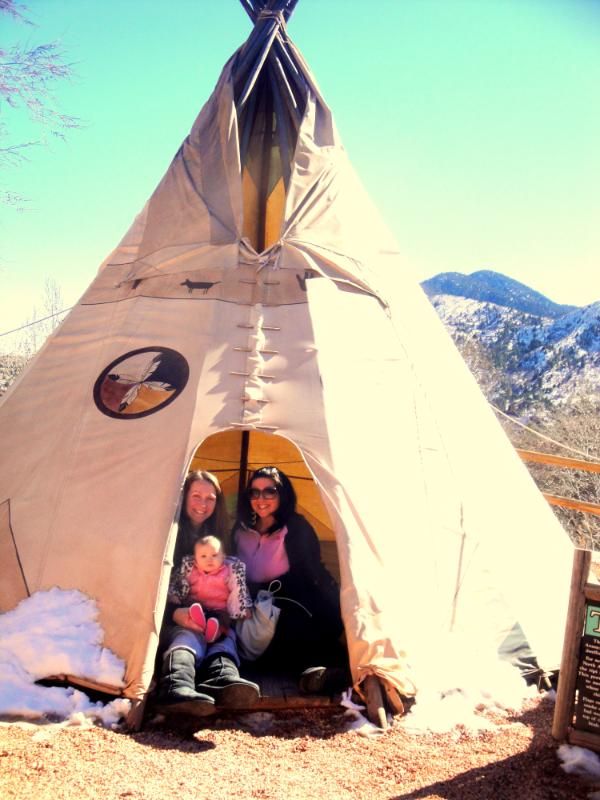 You can walk in and explore the cliff dwellings but just like the Red Rocks, they were very adamant about not climbing through or on anything.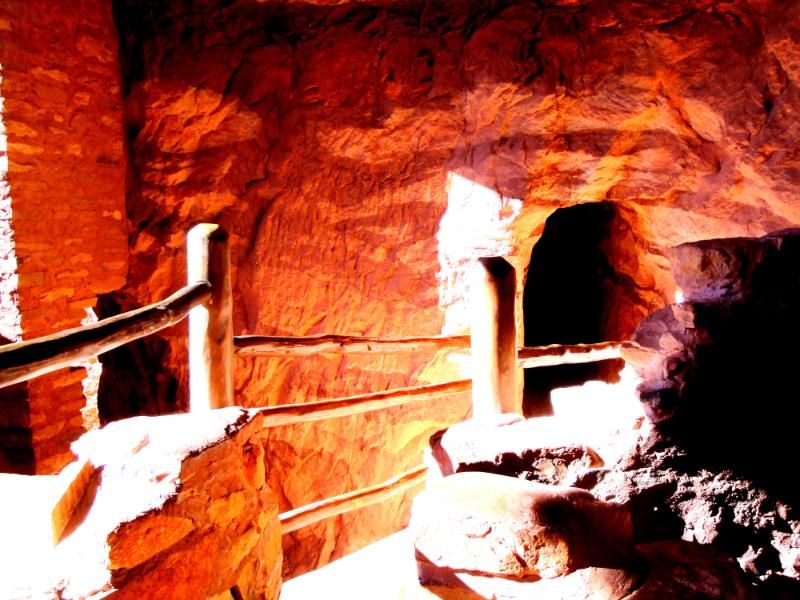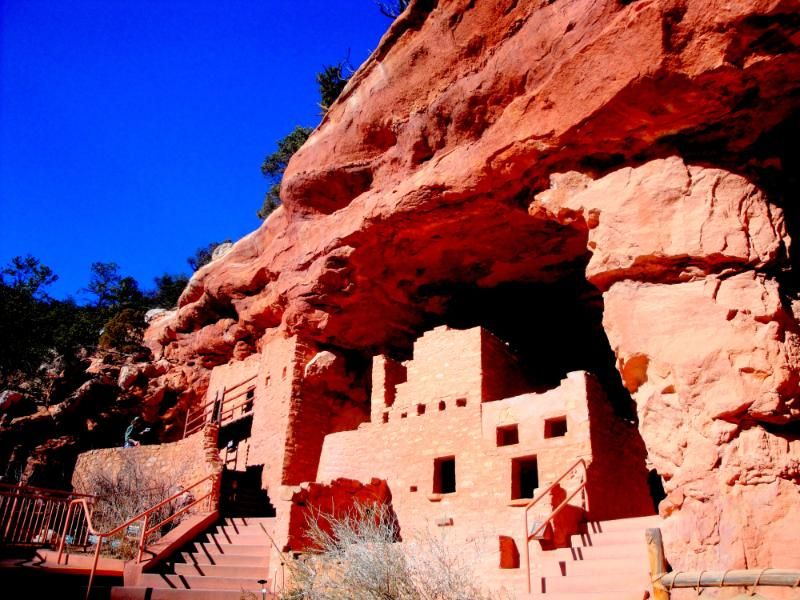 Afterwards we walked around downtown Manitou Springs. I haven't been
there since November and it was the perfect day to walk around their unique downtown area. You would have thought it was spring time with all the people who were outside—they were tons of people sitting outside on patios, walking their dogs, playing music, shopping, you name it.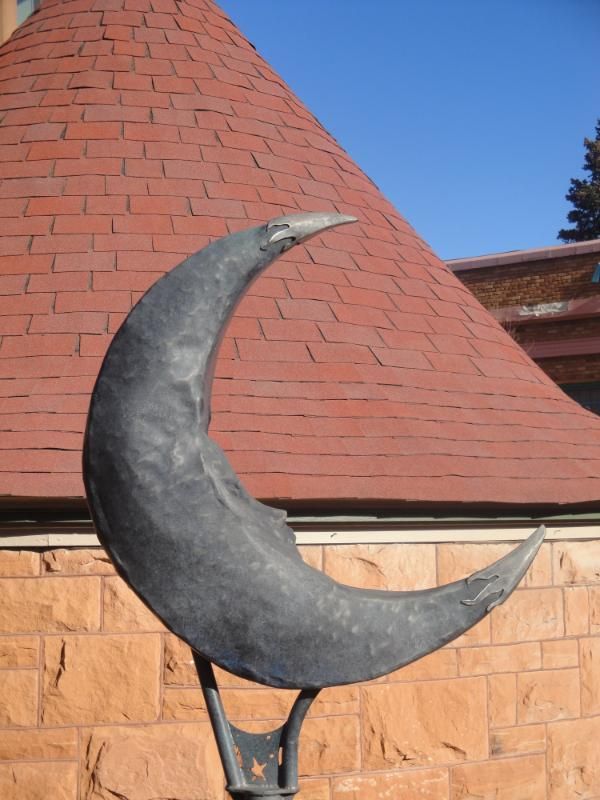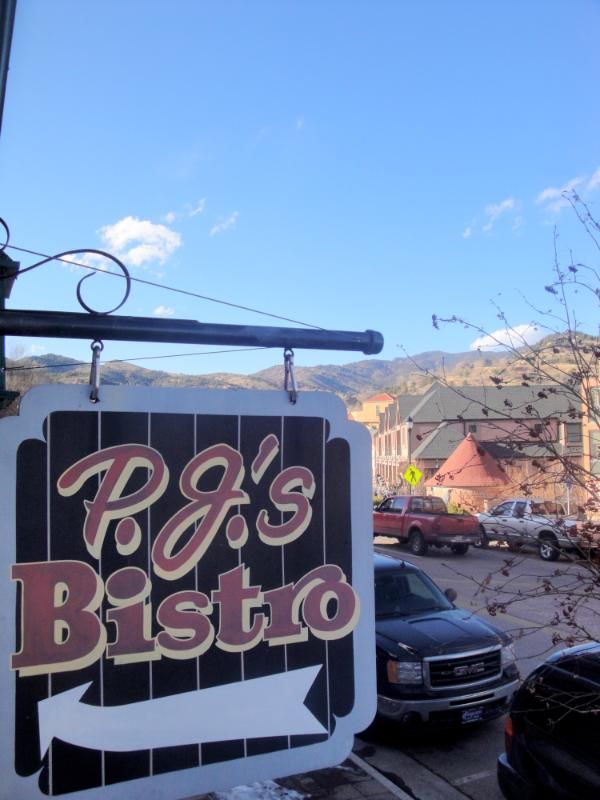 We stopped by PJ's Bistro for a late lunch and beer and I was quite surprised with this place. When I see the word bistro I would think contemporary American cuisine but turn out the owners are from Poland so they have a number of Polish dishes on the menu. If I wouldn't have made a ton of pierogies last month I would have ordered theirs in a heartbeat since you rarely see them on menus in Colorado but I had food envy and stared at other people. I ordered the pork and portobello sandwich and it was pretty lackluster. The menu said it had an Asian marinade but I didn't taste that at all and it tasted more like steak than pork.  Even though they have a small but impressive beer menu, I'm still confused what they're aiming for with their menu and feel of the restaurant. then made our way
over to Pikes Peak Chocolate and Ice Cream for ice cream since we didn't know if we'd get an ice cream day again any time soon again. I've read about this place in a couple of local newspapers/magazines and heard their homemade ice cream was some of the best in the area. I got the Coconut Chocolate Delight which had
real coconut and tasted exactly like an Almond Joy.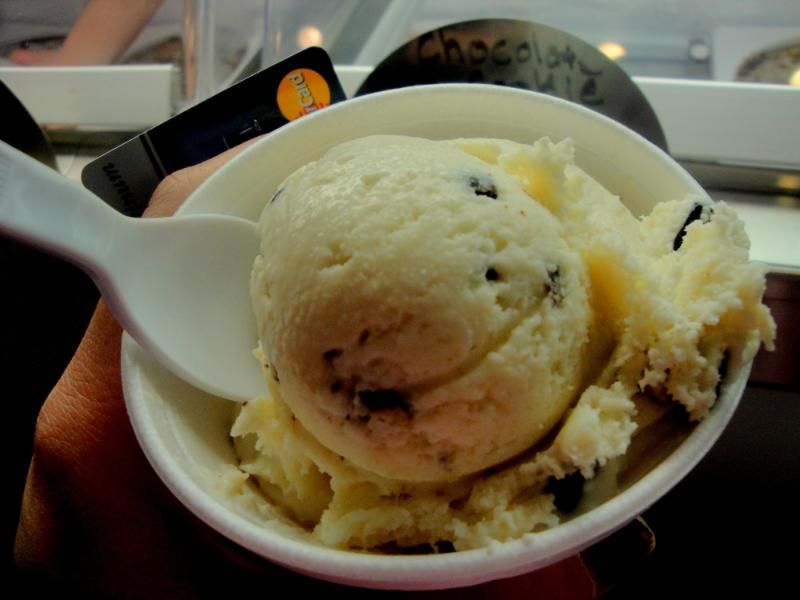 I usually go with mint chocolate chip ice cream but just couldn't do it at this place……all because their mint ice cream was white. Appease me a little and add some green food coloring to the ice cream! I just can't enjoy a white mint chocolate chip ice cream (ok, I'm sure I could but for dramatic effect, I don't think I would enjoy it as much)….which reminds me that I believe I'm due for another Shamrock Shake soon.
I was planning on heading back to Denver Sunday night so we woke up early and went to Red Rock Canyon. I love finding new places to hike and even though the names are
similar, the experience was a little different from the Red Rocks in
Golden.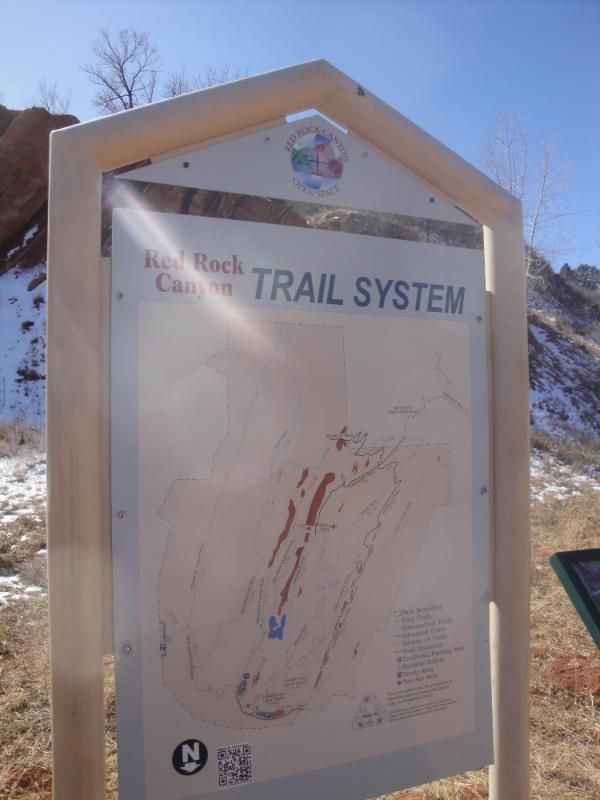 The Red Rock Canyon is an open space with multiple trails
looping around for about a total of two to three miles. They didn't have mile markers which made it really difficult for us t gauge how far along we were. Also once we
were about 20 minutes into the dirt trail, it became really icy in some
spots which made it difficult to maneuver through (all the while my
new hiking boots were sitting in the trunk of my car, doh!) We stuck
with it and eventually turned around to get back to an area that was somewhat familiar and with people around since it got pretty desolate with no one around and no sign that we of what direction we were going in. We were there for over an hour so we got some solid exercise + bonding time in.  Plus the scenery was easy on the eyes…..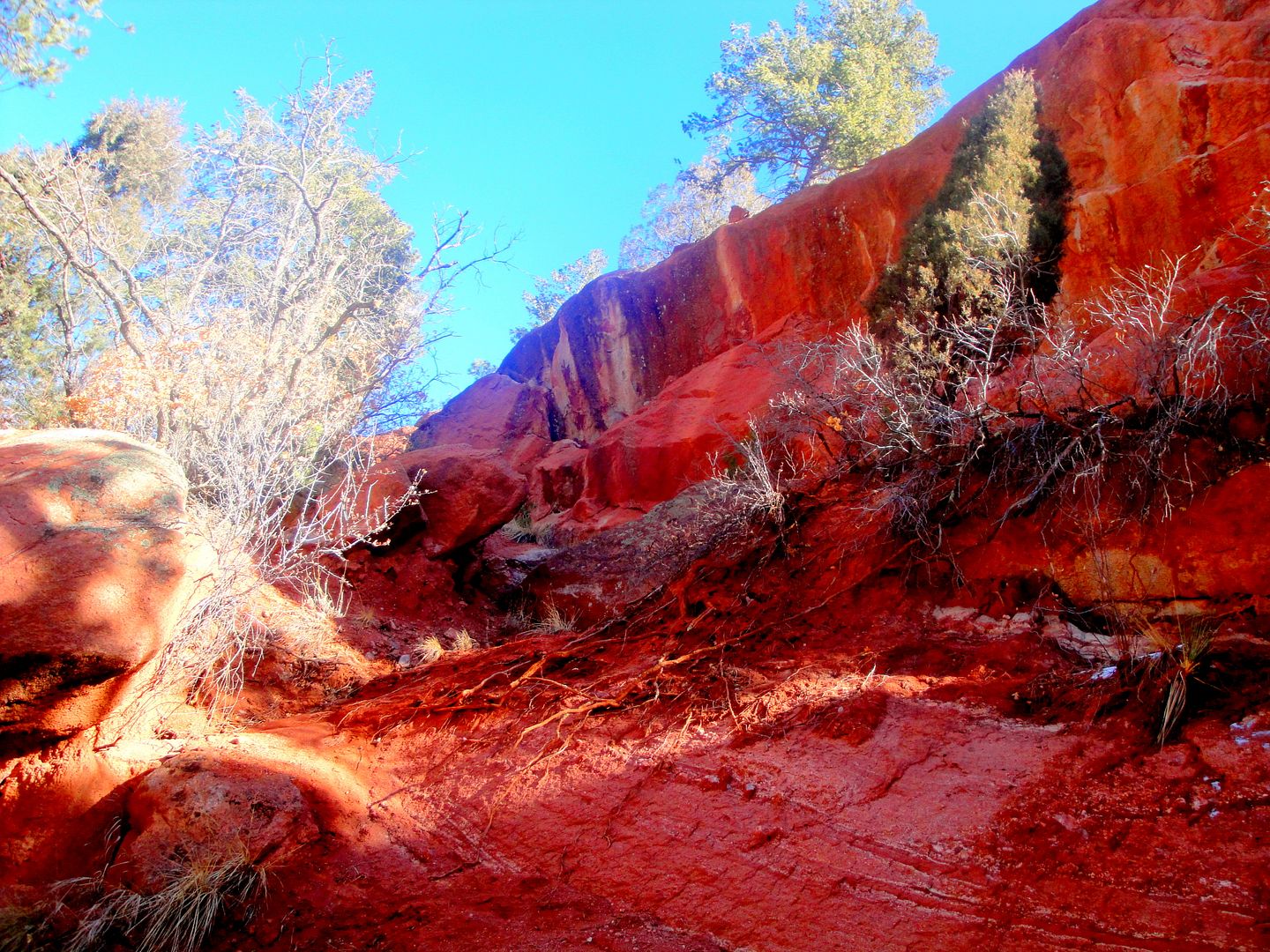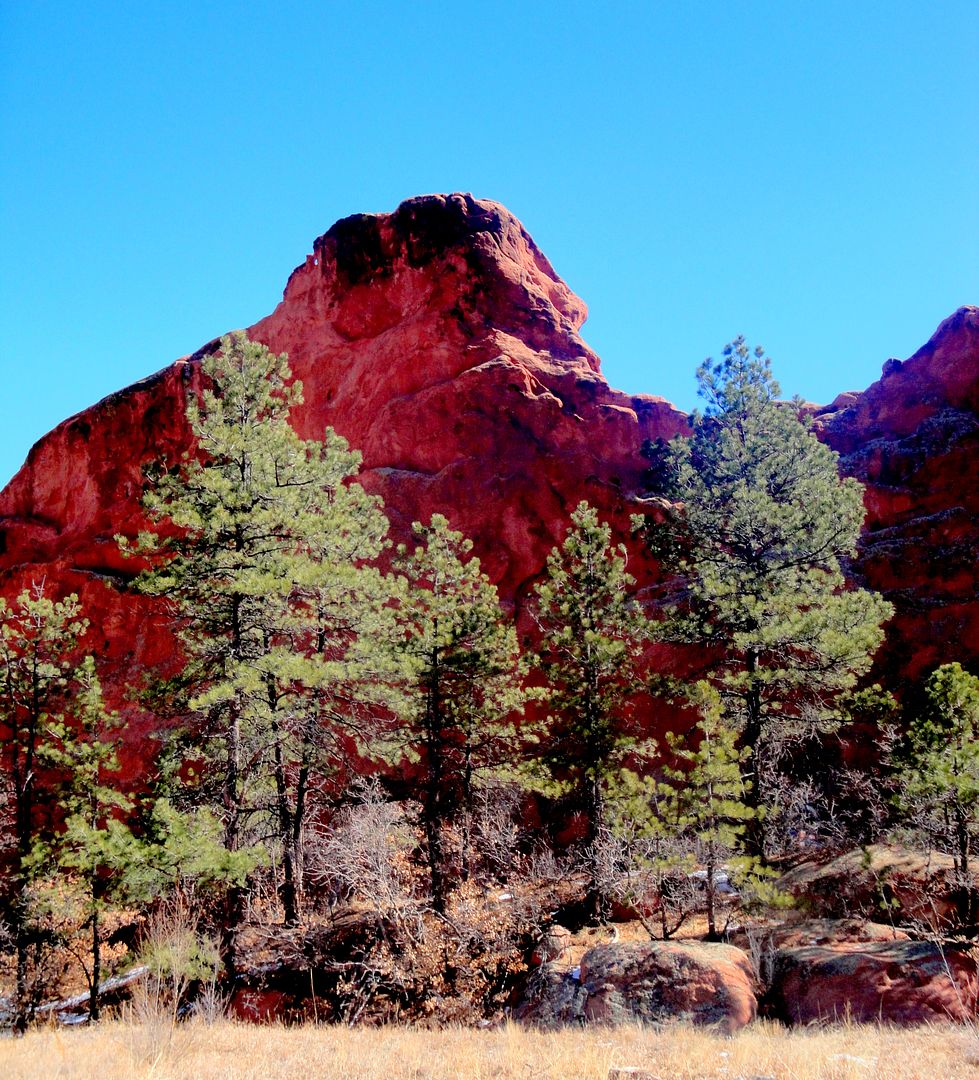 We were less than two miles from Old Colorado City, which was perfect since we worked up an appetite.  We stopped at Bon Ton's Café for lunch and was stoked to see they serve breakfast all day.
We sat down and they brought us a newspaper….or their menu. I've never seen a newspaper-menu before-it was awesome!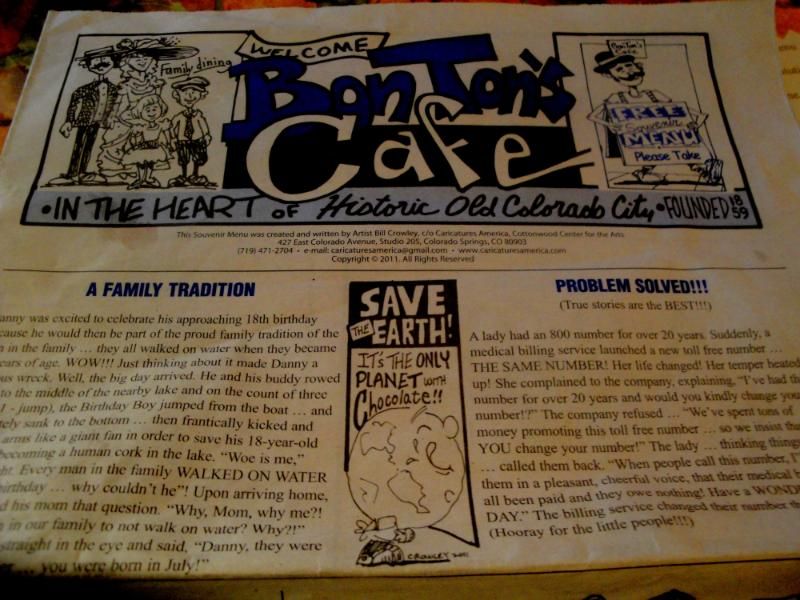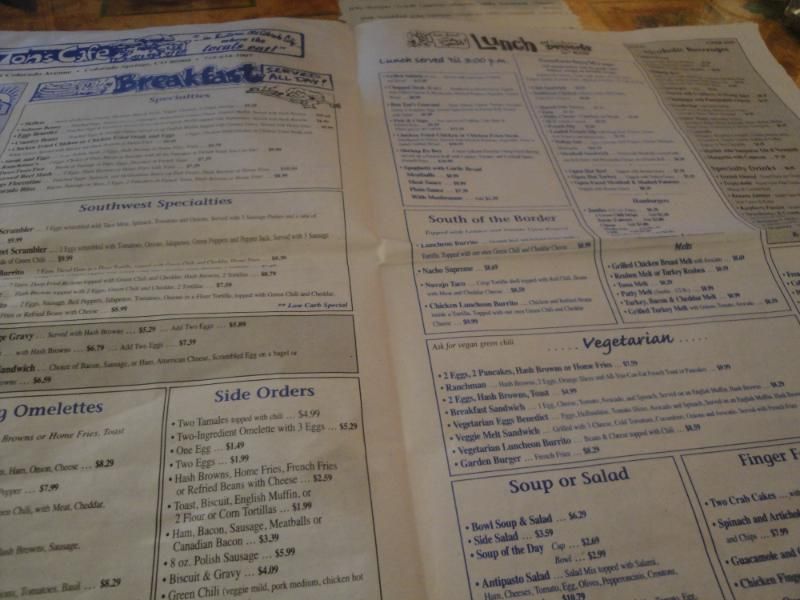 Anytime I find a place like this I want to take a chance on their lunch but know deep down that their breakfast has to be bomb.   I was going to go with my standard Eggs Benedict but perused their menu and saw the  Southwest Plate—hash browns or home fries topped with two eggs, green chile, cheddar and tortillas, similar to Huevos
Rancheros.
When they waitress grilled me about how I wanted my potatoes, I had a brain fart. I couldn't remember the difference between hash browns or home fries, what was wrong with me? I love all things potatoes and the only thing that came to mind when she said home fries was that god forsaken Drew Barrymore movie (it's like Gigli league horrible). She even told me how they were prepared and I felt like potato plebe for still not knowing what the difference was after the explanation, it was a sad day. I got the home fries and while they were good (is a potato ever not good?), I wish I would have gotten the hash browns to remind me of scattered smothered and covered at the Waffle House.
I feel like I can keep going down to Manitou Springs and discover a new place every single time I go. Even though it's less than an hour and a half away from Denver, I feel like I've entered another world when I go there. Time goes by slower, the people are friendlier and everyone is spread out more and it seems like you can breathe a little easier. I love Denver but sometimes it's nice to escape for a small amount time and take it easy.