I woke up  did my thing this morning, just like any other. I had my coffee,  took Lincoln for a walk……on a leash and made my way to the office. I've been feeling a little off on my commute lately and soon I realized why……I haven't seen my nemesis, Goldmember in some time. But then right in front of me I realized he/she was there all along—nemesis siting!!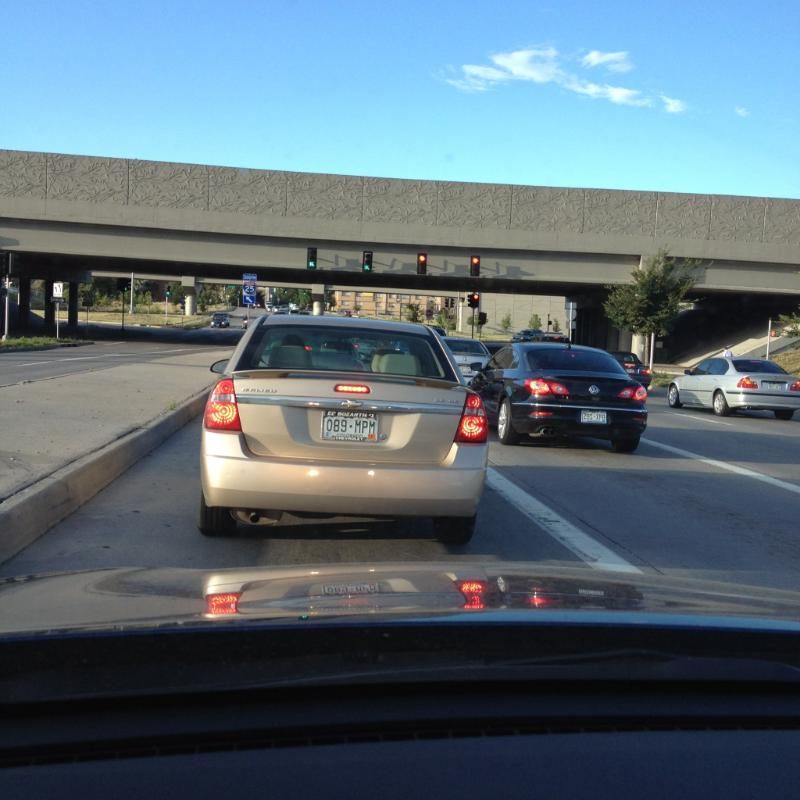 And like every time I see the Goldmember, we were driving right by or in front of each other the entire way to our mutual exit off the highway. I was driving to the left of her (this time around it was her driving) and she just looks means. I wanted to waive hi and let her know I'm girl formerly in the red Corolla and I'm here to stay! But instead I threw deuces and soon enough was at work. I was actually a little excited to go to work since it's Wednesday and it's omelet day at the cafeteria downstairs. This is what my life has come to, getting excited over omelets and all the possible combinations that go into them. Aw hell, not like I even had a strategy walking into the cafeteria, I pretty much told him to put all veggies into the thing with bacon and was ready to rock and roll. The omelets are huge and only $4.28 with tax and I tore into that bad boy.
My morning was actually pretty busy thanks to it being the first of the month and bills going out. But not busy enough for me to go on a walk  but it was a pretty slow pace since I forgot my socks in the car and was too lazy to grab my keys to get them.
Everyday I'm amazed by the views that surround me and today was no exception. Maybe because today is Colorado's birthday or maybe because it's my first August here but I felt sentimental while taking my walking and had to stop for a moment to admire the beauty that is Colorado. Never would I thought I could love somewhere so much, I never felt this way about Florida, Arizona or North Carolina but Colorado? Yeah, it has my heart.
Soon enough it was lunch time and instead of going for a walk had to run errands.  I made my way to the post office and to Sunflower and while waiting in the deli line at Sunflower, saw they had samples of sushi out to try. Don't think I didn't take like four of these, not only was it free…..it's sushi…..two of my favorite things!
I came back to work and had the last of the salads I made for the week. I love salad and being about to grab and go but they're getting pretty boring lately. I tend to keep the same toppings like cucumbers, peppers, onions and mushrooms and throw in a cheese and protein but even that is getting a tad redundant for my liking.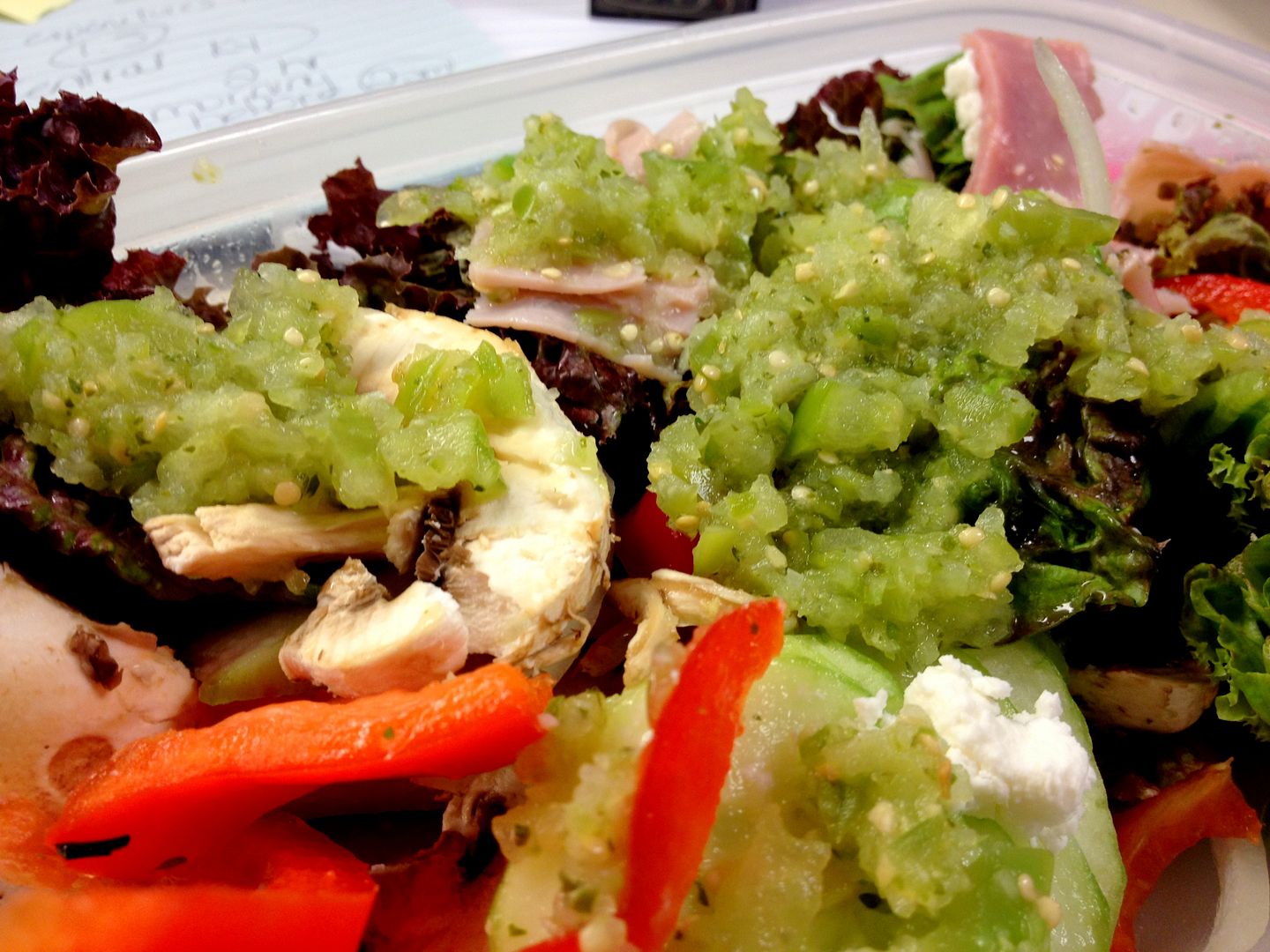 We were busy for a good hour or two but then everything came to a lull so I went on another walk and I'm a perplexed about this last walk. Either RunKeeper is measuring my distance wrong or I'm getting quicker. Let's hope it's the latter!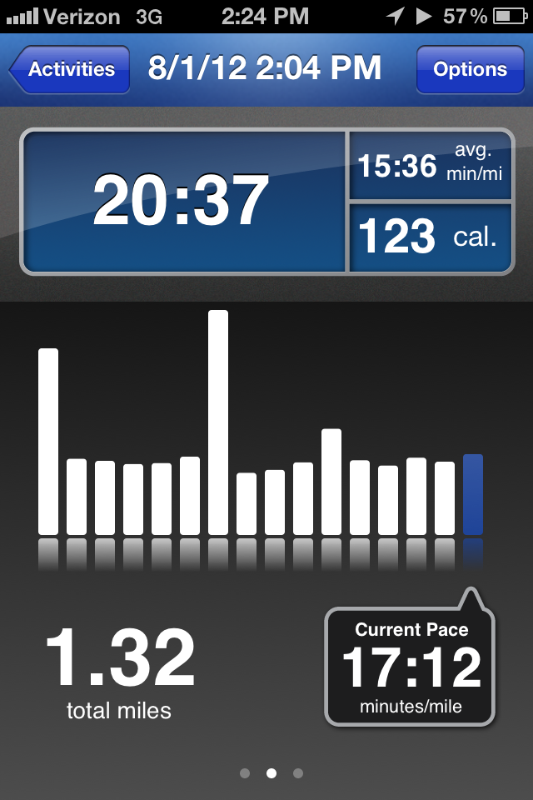 And what do you know, whereas on my way to work I saw my nemesis, on the way home I saw my partner in crime—Blue Demon—what are the chances??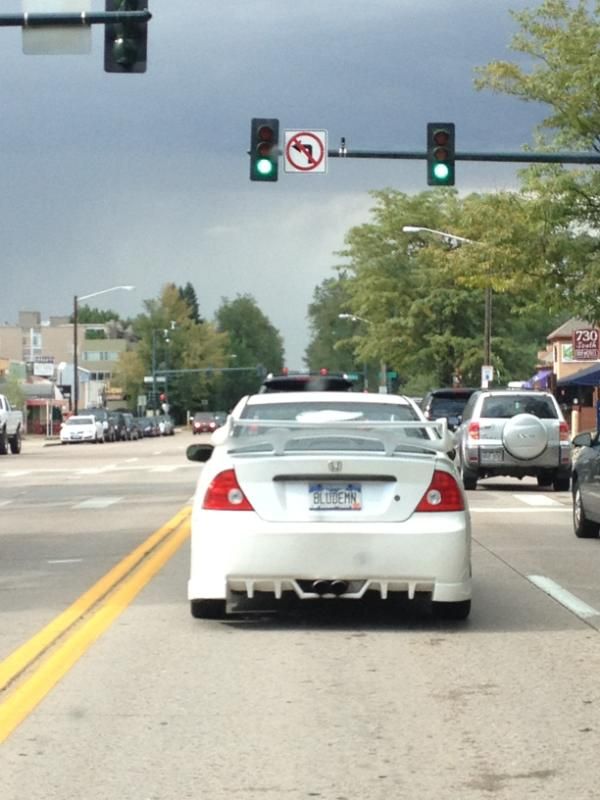 I was surprised to get off work early and stoked because I was making dinner for the guy in my life. He's been making some awesome meals lately like chicken teriyaki and seafood dynamite (which was freakishly similar to the lobster dynamite that made me mouthgasm at Sushi Yoshi) so I wanted to return the favor.
I made lemon pepper shrimp with spinach flavor pasta I picked up at H Mart and a side of roasted asparagus. This meal took no time at all to make which is awesome perk in addition to it being on the healthier side (the part that took the longest was boiling the water for the pasta) I picked up this marinade by Weber awhile back and it's a lazy girls dream, just add juice and nothing else!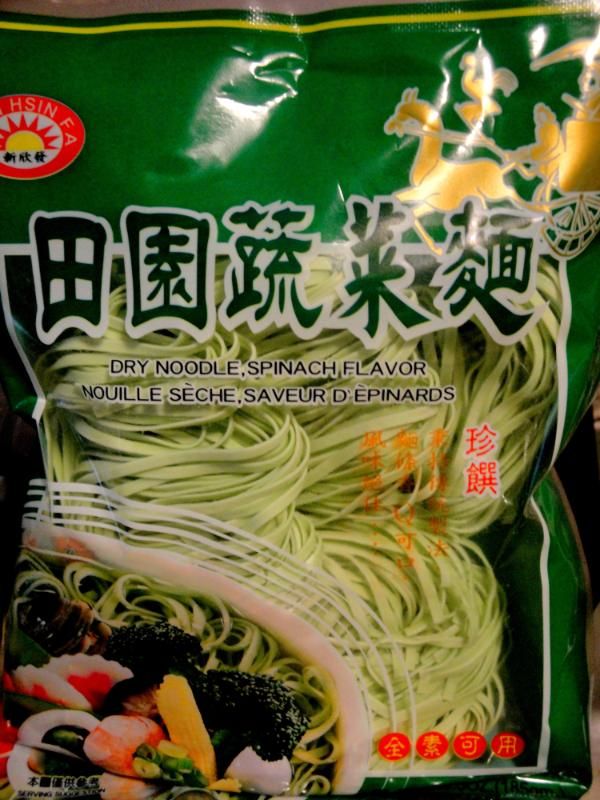 I cooked the shrimp on the stovetop but this would have been even better on the grill (if only I knew how to work it, I have a small fear that I'm going to burn off my eyebrows while attempting to grill something). While I'm cutting down on carbs, I couldn't resist green pasta. I'm a sucker for pretty, shiny things!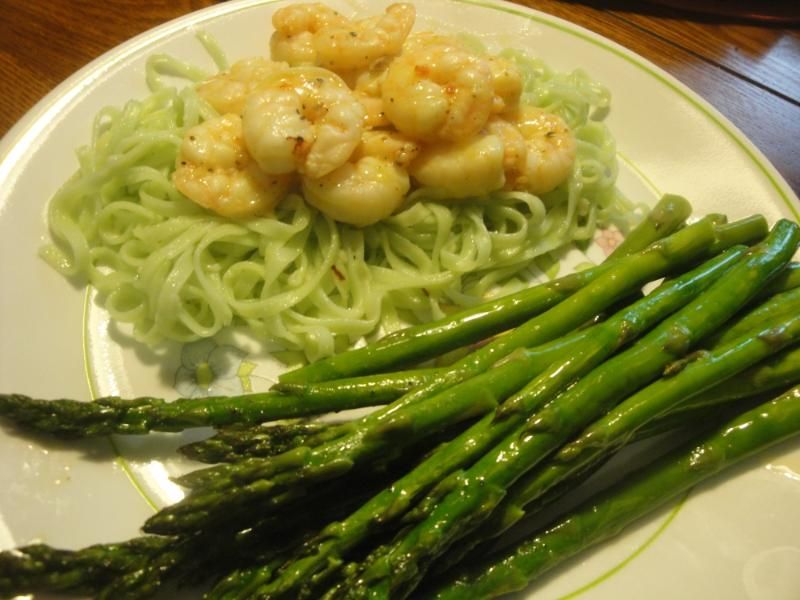 This was fantastic and it wasn't sodium overload as most marinade mixes can be. It left some leftovers which I'm just going to eat cold because I don't want to be that girl at work stinking up the place with seafood and all. I told him to save room for dessert and thank god he did because I had $5 worth of fro yo waiting for me at Menchies. I tried a new flavor, it sounded and tasted good at first but then after a few bites it was a bit too much going on.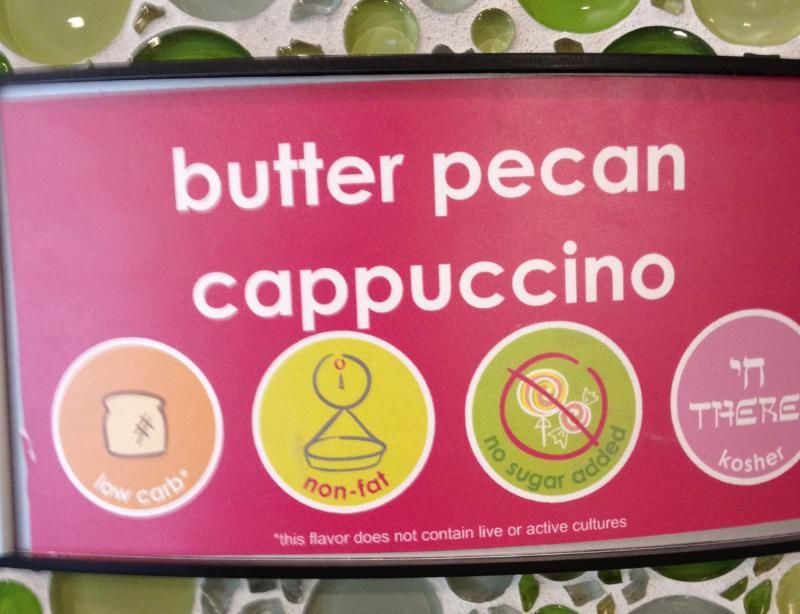 Annnnnnd, while I never get a waffle bowl, it was waffle bowl Wednesday = free waffle bowls for all! Boo yah! I guess I should be more concerned with my obsession of all things cold rather than free waffle bowls because as soon as I checked into Menchie's on Yelp, I had this staring me in the face.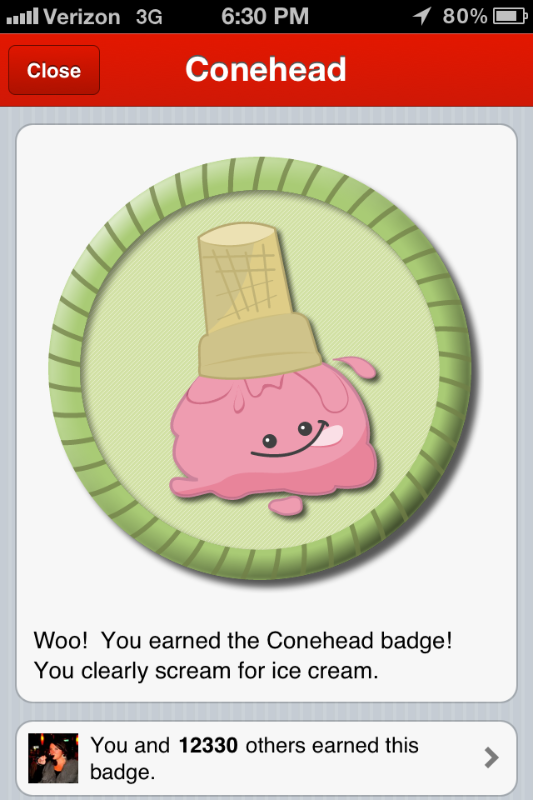 Once home and belly full of fro yo, I somehow mustered up enough energy to fit in one more workout at the gym.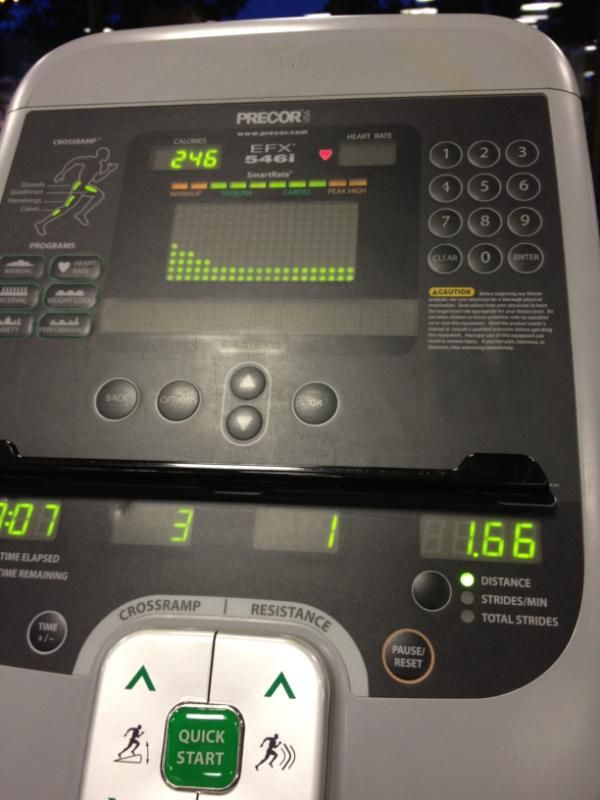 Holla. And with that I'm done. But one last plead…help…..I need new ideas for salads!!