This week has been absolutely crazy with work which is a bit of a shock yet much welcomed. Some days I want to gouge my eyeballs out because it's so slow and I have nothing to do so being busy from start to finish is something that's become foreign to me. On top of that, we had a department meeting on Tuesday which.  Even though it gets me out of work, I hate department meetings. They are dry and usually go over items that are way over our heads and more on a corporate level instead of something that relates more to our job level. The only good thing about the meeting was that they told us they were providing lunch. There is no such thing as a free lunch (TINSTAFL, for those of you who remember learning about the concept in high school), I think not—game was on! Even though I was getting a free lunch, I was bummed I wouldn't get to take my normal lunch break and go for a walk but I managed to fit it in right before the meeting.
When I found out lunch was Orange Chicken, stir fry veggies and rice I was stoked through a bit confused. A heavy Chinese meal right before a two and a half hour meeting (which turned out to be longer, my company does not joke around when it comes to meetings)?  Surely that would make us nod off especially when it's the fateful lull right after lunch time that makes me want to crawl under my desk Costanza style and take a nap.
The sad thing was that the food wasn't that good. I thought they ordered for a local Chinese place or even a last resort like Panda Express but no, it was from the cafeteria in our building and that spells trouble. Beside Omelet Wednesdays and a few trips to their salad bar, I've never had a good experience there. Their eggs are cold and their pizza is stale and everything else has lacked flavor. The Chinese food unfortunately followed along the same lines as the other disappointing run ins I've had there—it was chicken nuggets (a few still frozen) barely covered in a sad excuse for orange sauce. The broccoli and beef was drenched in a nasty hoison sauce and really the only saving grace of the meal was the broccoli and stir fry veggies. It was just a fail of a meal.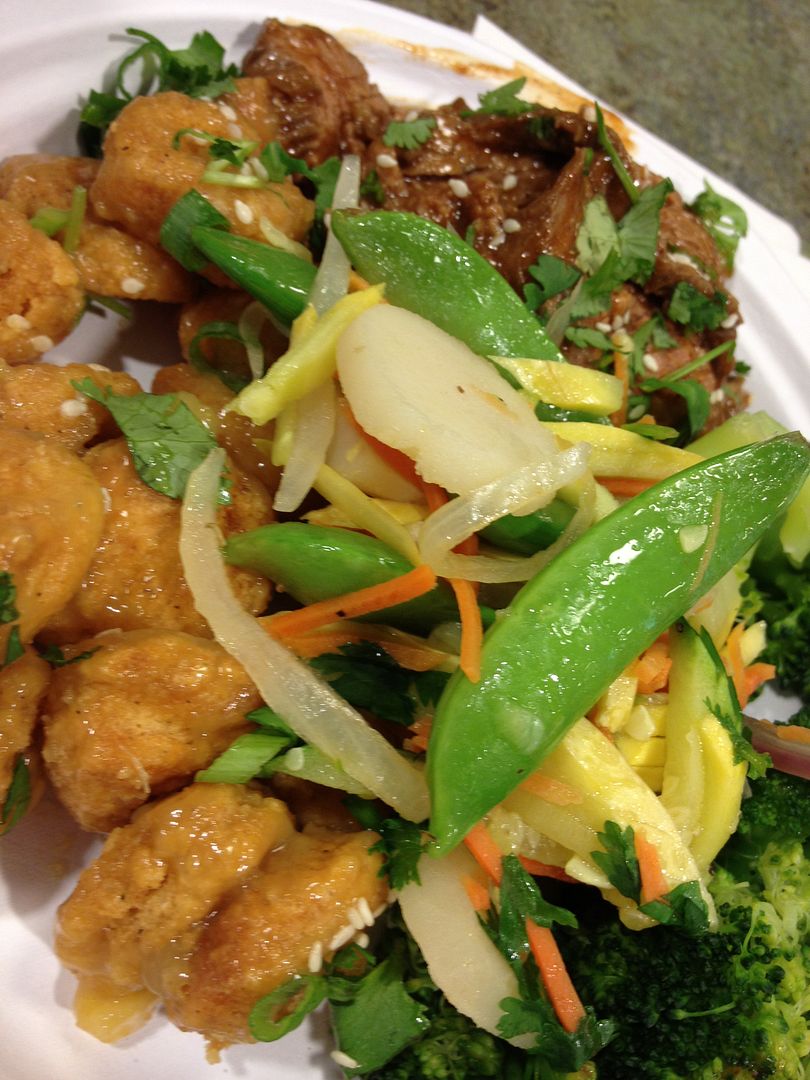 Then it happened, I started to nod off a bit but not due to the food but from the presentation. In an effort to perk up, I started to observe my surroundings and then I saw her.
Scrunchie lady!
Yes, you're reading that right—scrunchie lady. There is a lady in our office who wears a scrunchie……every…..single….day. Not only is that bad but her scrunchies are always color coordinated with her outfits. Each time I see her I'm immediately swept to a world of Berger, Carrie and the ill-fated character wearing a scrunchie in his book. Surely I do not live in Macon, Georgia, why the hell does this lady wear a scrunchie every day (and where does she buy them?) and most important, why do I care?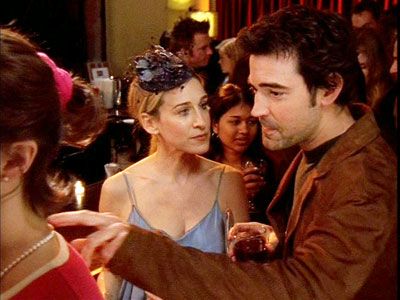 I think it comes down to the fact that I just don't get the scrunchie. I used to get it say in 1992 when I religiously wore scrunchies that color coordinated with my outfits but then again, that was when I was 13.  This lady could look normal sans scrunchie and with the assistance of throwing out other key wardrobe items of hers. I want to go all Clueless on her ass!
For the duration of the meeting, I kept thinking of makeovers I could give this woman then thought of some men in our office who could use a makeover as well. Then in my head, I envisioned them getting married and having makeover babies! But then the meeting wrapped up and I was thrown back into a world of work, makeover dreams were automatically diminished…..scrunchies and all.