Saturday started out great……with brunch. We started the morning at The Delectable Egg, we weren't planning ongoing there but got a BOGO coupon in the mail. It was actually a little cool outside which was perfect because they have two patio
areas, one in front and one on the side. Once I saw a variety of Eggs
Benedict on the menu, I knew what I was having (even though they had
pancakes topped with candy such as M&M's, that is what I really wanted
but didn't want to go into sugar shock).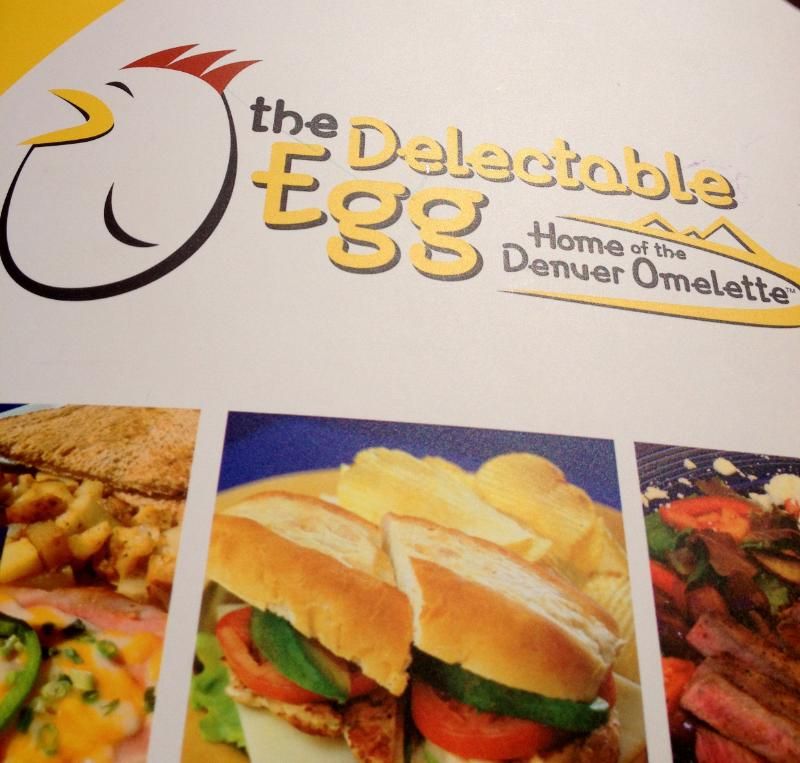 I ordered the Portobello Road Eggs Benedict which was basically a suped up version of the traditional with tons more veggies like Portobello mushrooms, zucchini, peppers
and onions and on a whole wheat English muffin. It was fantastic and I appreciated that not only do they offer whole wheat vs white english muffins but also the extra veggies in it.
With all that food in me, I went over to Lodo and checked out a
Bcycle for $8. Instead of sitting around and wasting the day away wanted to get out
and enjoy the day + be active and Denver Bcycle is a perfect solution
for that until I get a bike of my own! Until I saw my credit card online today and saw that they charge for every half hour after 30 minutes, ouch. Regardless, I'm still happy I got out there and went for a ride on a beautiful day!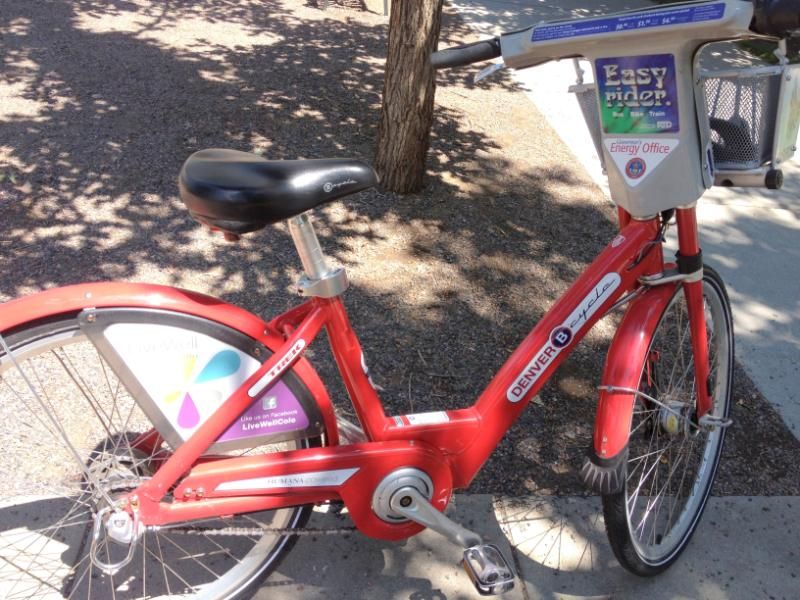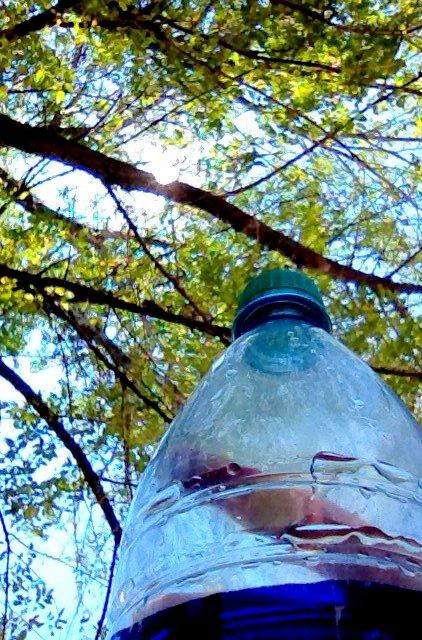 Whereas I thought it was going to be cooler out, I was wrong. It was
hot as balls out and I was happy I remembered to apply SPF before
leaving but annoyed I forgot a hat. I took the Cherry Creek trail and
they thing was packed with mostly bikers but also runners, walkers and dogs. Besides the crowds and the homeless bathing in the creek, it was a pleasant ride.
As soon as I knew it I was over at the Cherry Creek Mall to catch the tail end of the farmers market they have on Saturdays. Most of the vendors were packing up to leave but I found a sno cone cart still up and running and they took cards! I really need to make a habit of keeping some kind of cash on me because I always run into situations
where it's cash only set up, like the farmers market usually is. I
packed some snacks to take with me on my ride so I sat down for awhile
in the shade and relaxed before making my way back.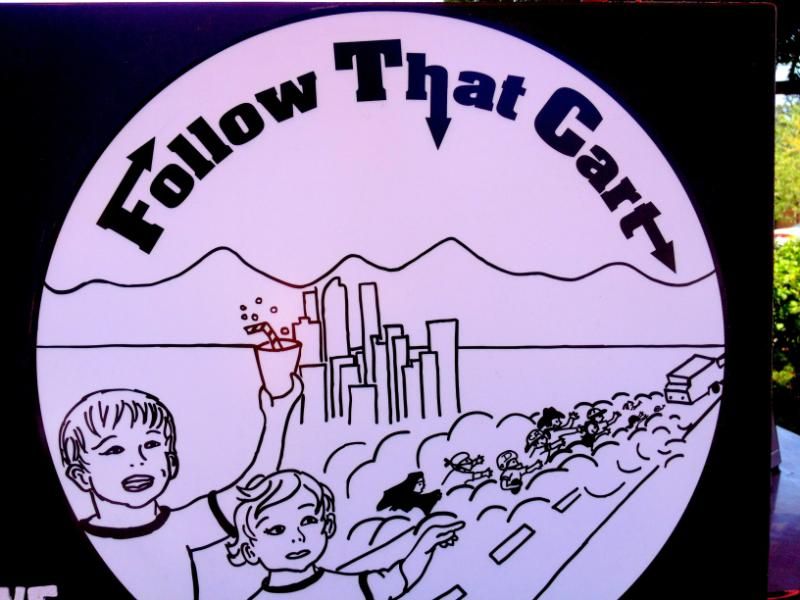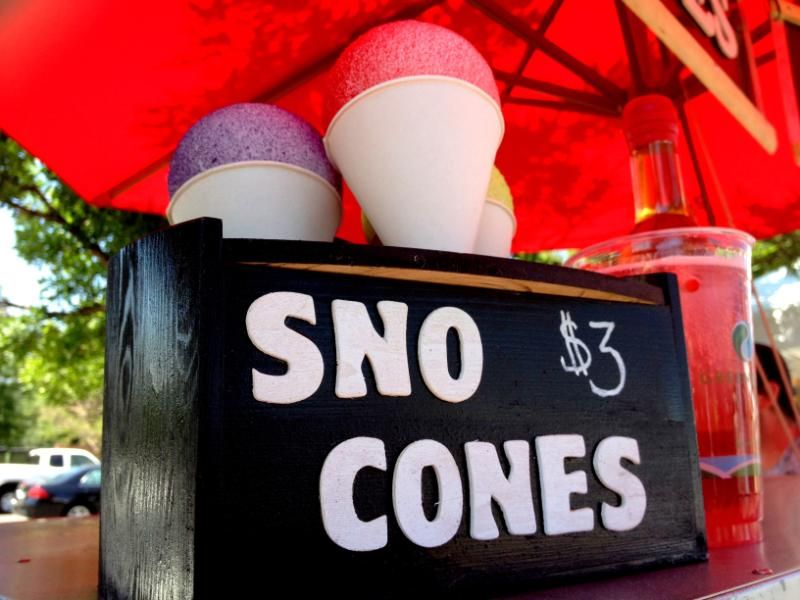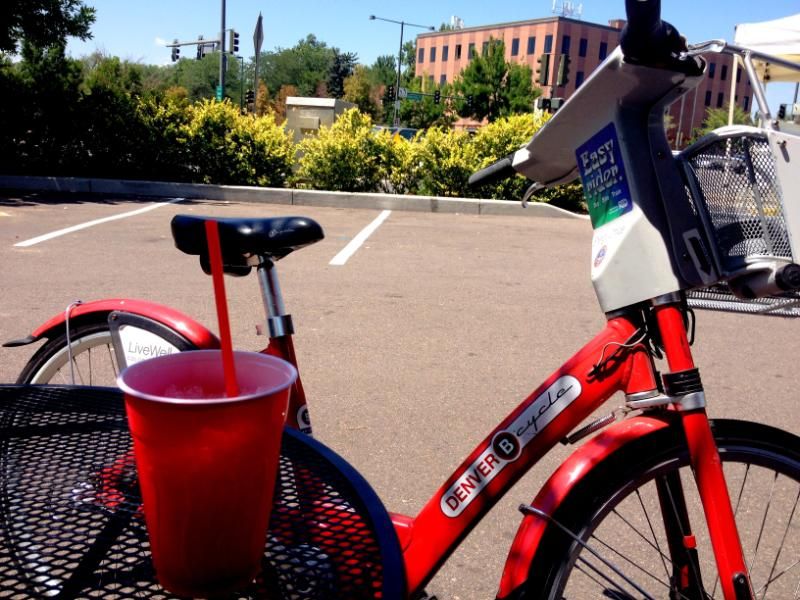 My legs were killing me on the first half but felt good and strong on the way back.
I stopped off along the trail a few times on the way back to ride
around off the trail and when I finally got back to REI decided to
call it quits for the day since I put in almost 12 miles!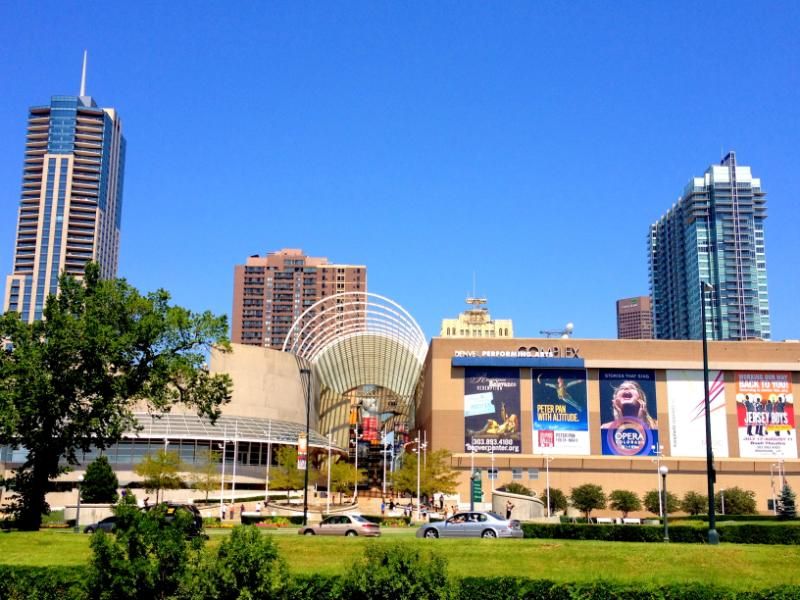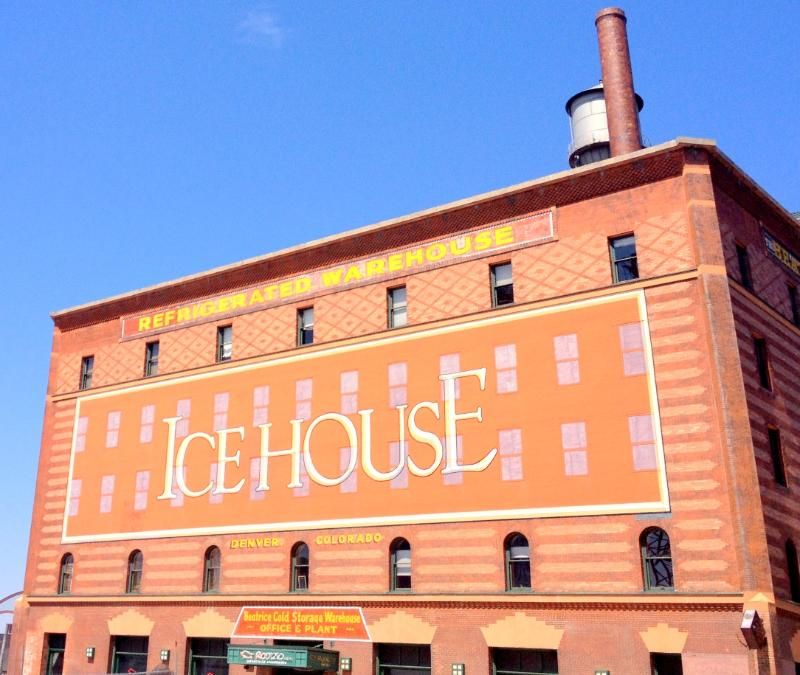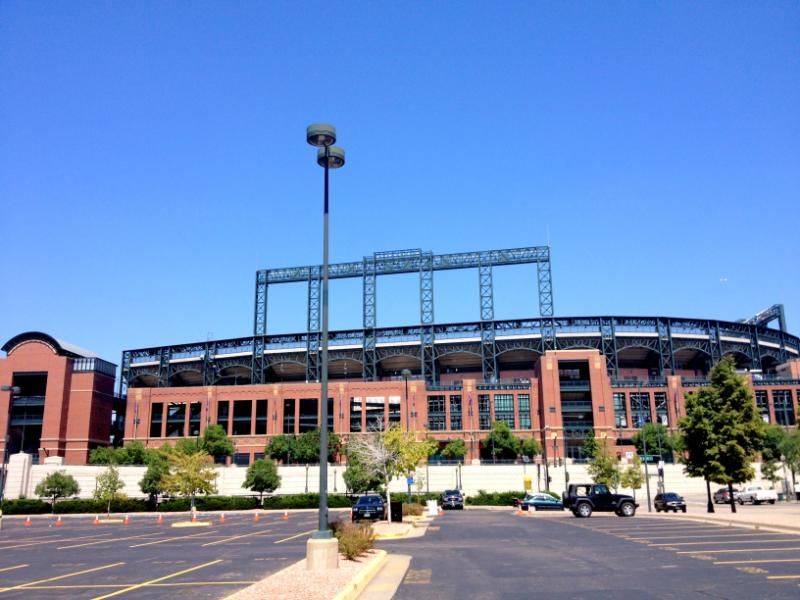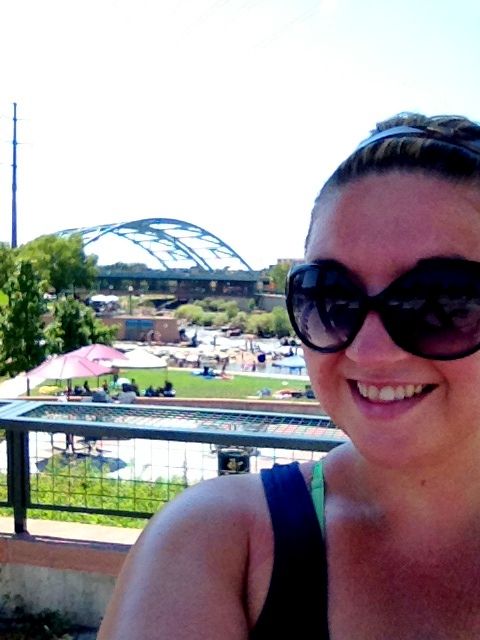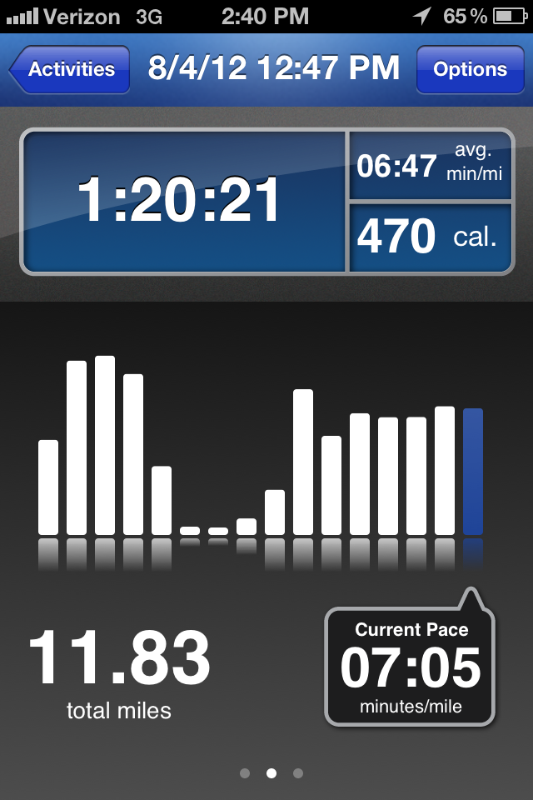 But the main event on Saturday was the Foodie Photo Academy put on by
the Justice League of Street Food. This was a class to provide foodies (primarily
those with blogs) with tips on how to photograph food and drink
better. I found out about via Yelp and when I saw it I instantly
wanted to go! I won a space to go and not only did they give useful
and new to me information on how to photograph better but we also got
a $20 gift card and free beer voucher to use at the food trucks there.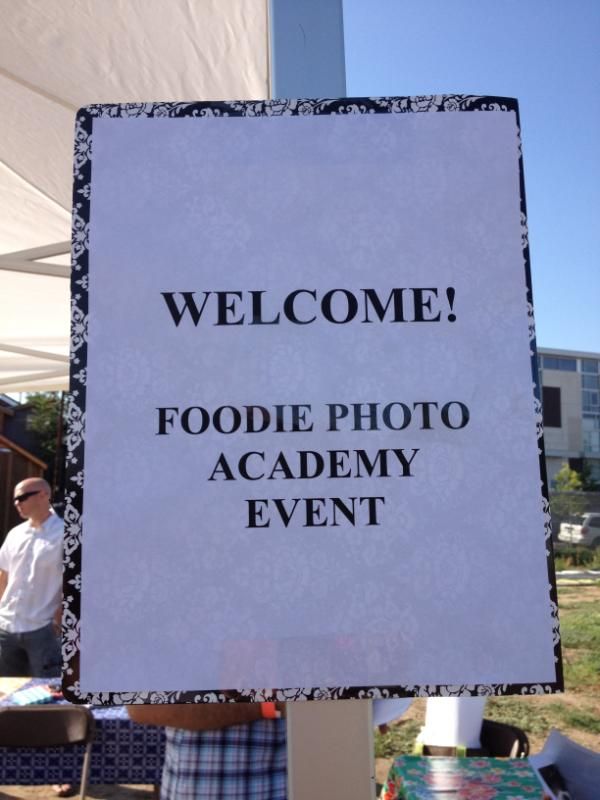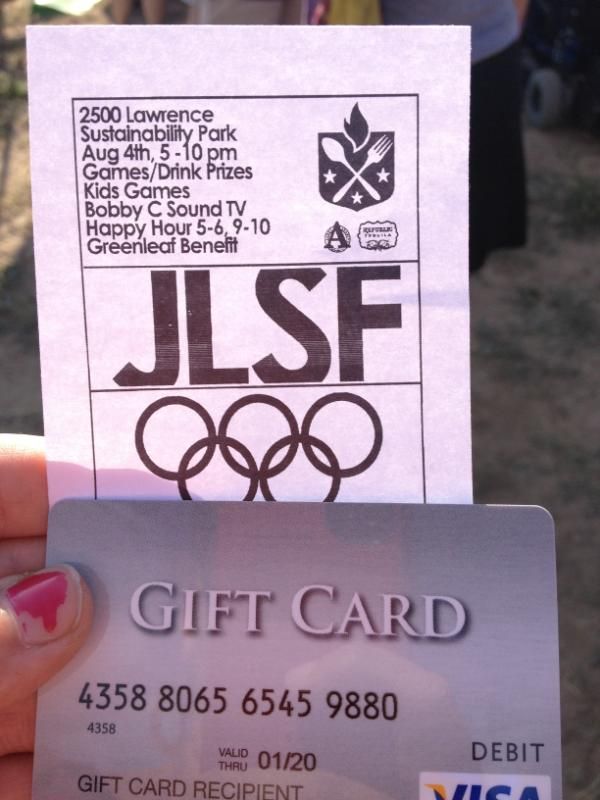 Free food, drinks and photo tips? Hells to the yeah. I just thought it
was going to be a class and had no clue that we were going to get
this. I even had chicken defrosting in the fridge since I thought it
was going to be a how-to class so this was an awesome surprise. I
haven't seen a food truck meet up like this since I was at the Hard
Rock in Florida last summer, it was fantabulous!Plus there were a number of other bloggers there such as Courtney (and her hubs, Luke), Lena and Heather so I was in good company.
Courtney, Luke and I were on the same wave length because the first place we hit
up was the beer tent. Nothing like a cold IPA on a hot day thanks to
Avery Brewing Company! And the cool thing was we got to try out everything while taking multiple pictures so we could get a great shot!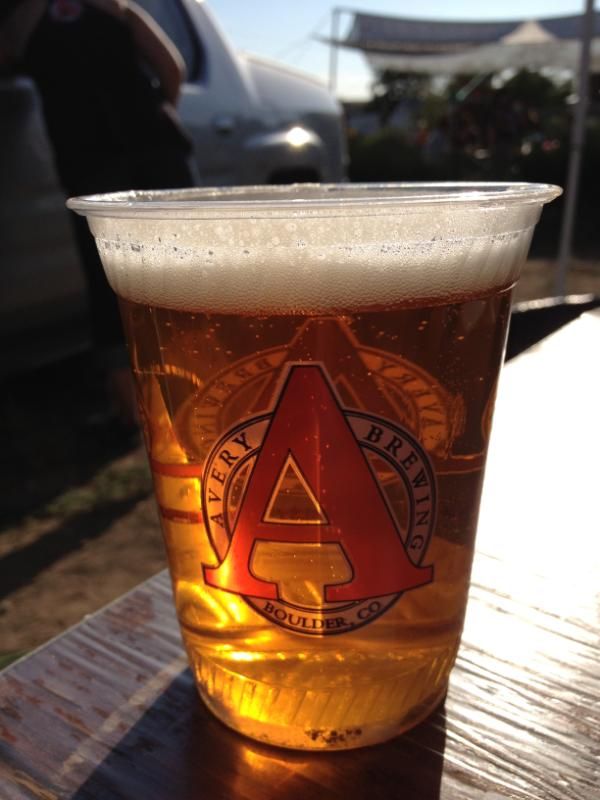 Then we went over to the Denver Cupcake Truck, which I've been wanting to try but can never find them. Me going to a cupcake place? Yes. While I have to cut down on my carbs and sugar intake, I can't cut it out completely plus I wanted to support a local
business and it was free money to play with. Support I did by getting
one of their specials of the day-The Elvis, complete with peanut butter, banana and real frickin bacon bits not only in the frosting but also in the cupcake itself. My mouth hadn't experienced a joy like this in a long time. While I only ate a few
bites, it was magical.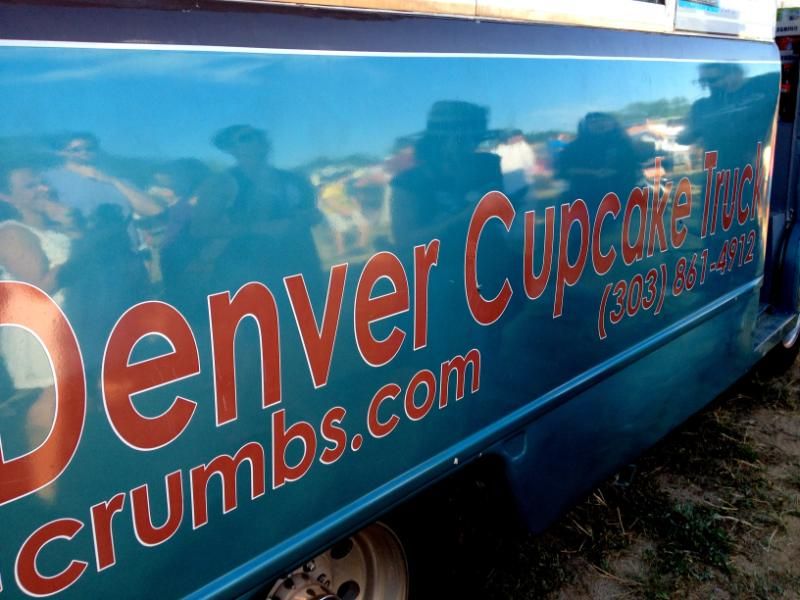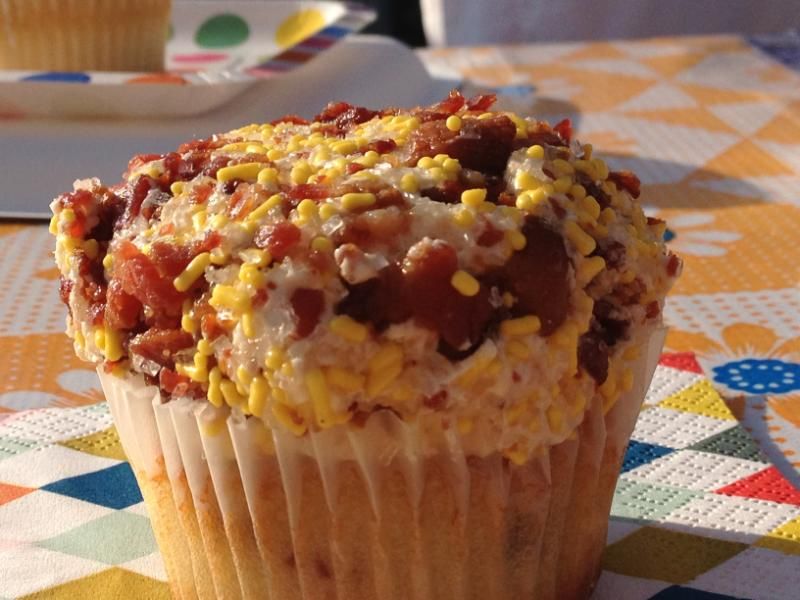 The third place I hit up was the Denver Biscuit Company. I've been
meaning to check them out for breakfast but it always escapes my mind
to go there although they're only a few minutes from me. I got the
Ellsworth-fried chicken, honey and mustard all packed between a oversized, flaky, hot biscuit. And yes, I was trying to clog my arteries thank you very much.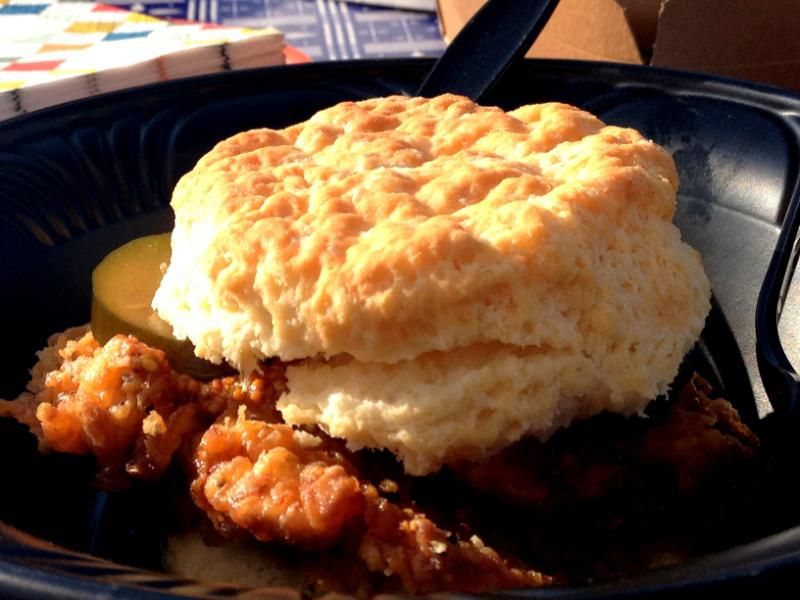 I had a little left on my card to burn through the last stop was yet
another place that everyone tells me is a must visit in Denver, Biker Jim's.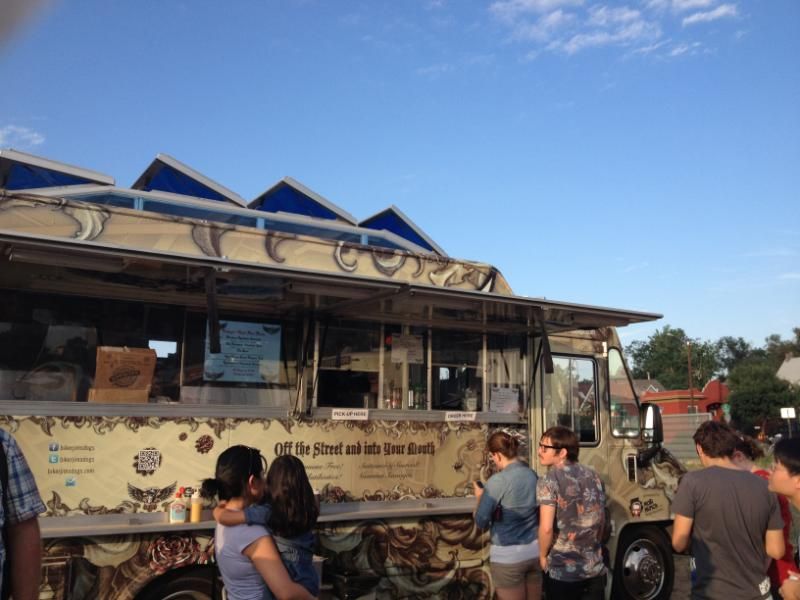 And y'all can probably guess what my spicy-loving self ordered-the Elk Jalapeno Cheddar dog. They top their dogs with
complimentary carmelized onions and cream cheese, do I even have to
mention how wonderful that is? It was salty, rich and something unique
that I would've never put on a hot dog (especially the cream cheese).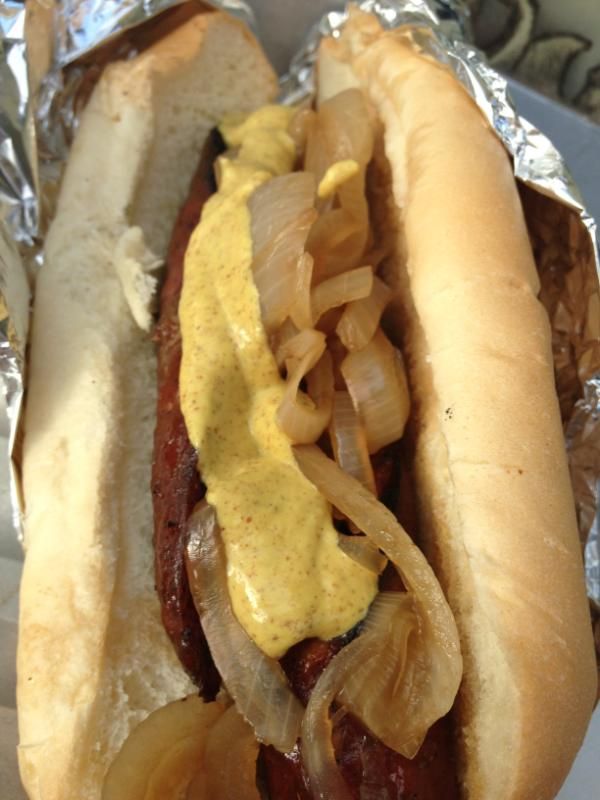 And you know what this girl did after this day of this day of food loving indulgence? I went home, put on my fat pants and watched my favorite shows on Nat Geo. I guess I can only handle so much excitement in one day!