1) My new office has a unnecessary amount of celebrations.
Last week alone we had three afternoon celebrations for  birthdays and an anniversary and that means three days of ice cream.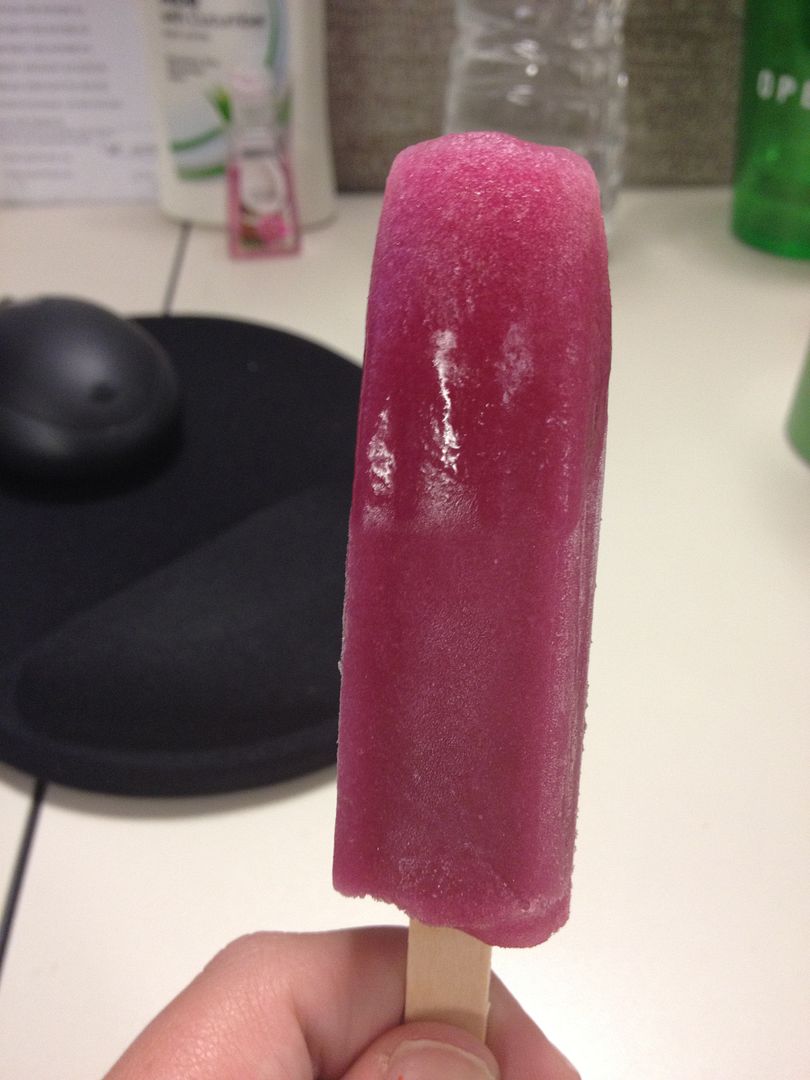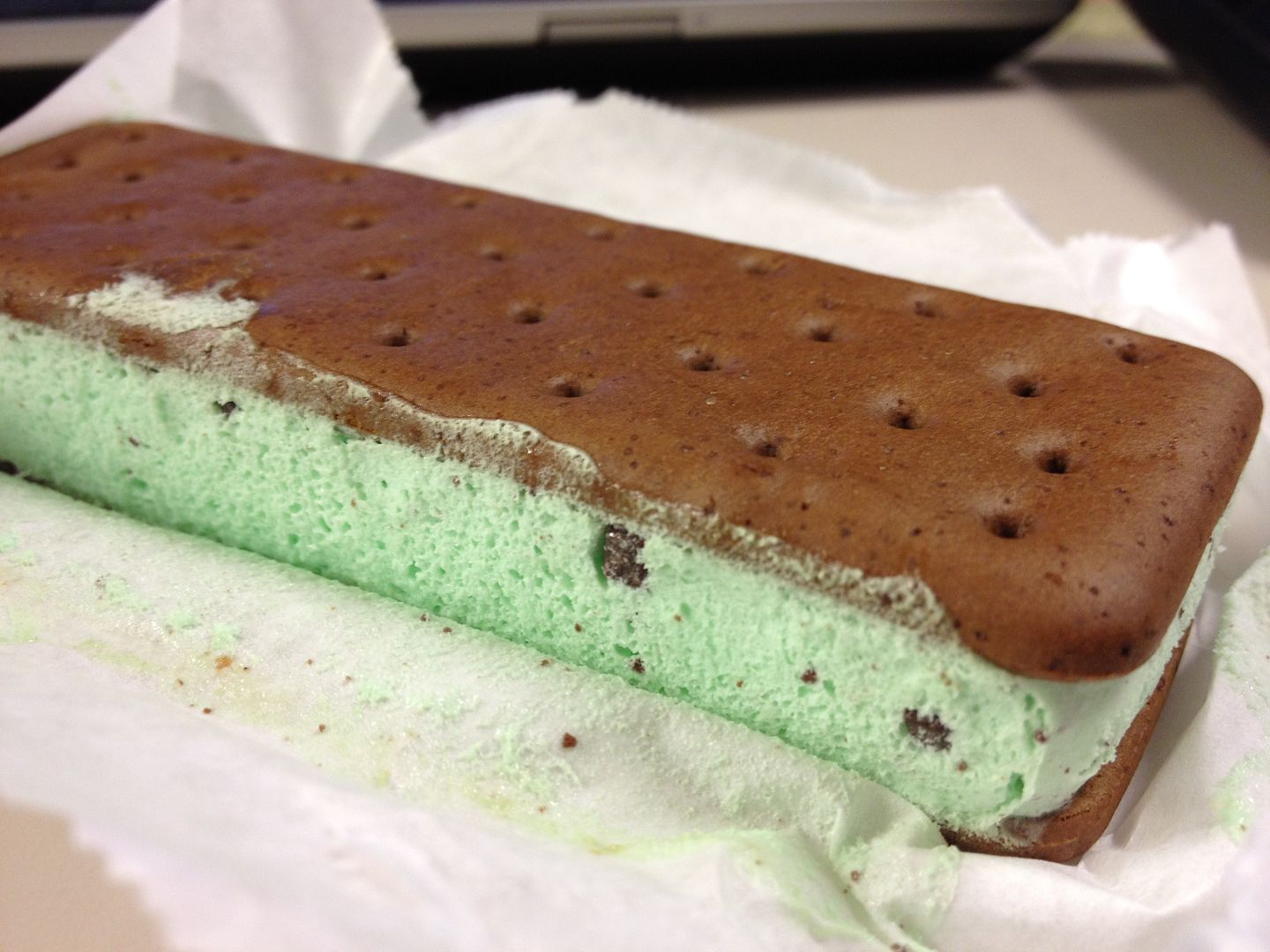 Not that I'm complaining a bit but it's so awkward just to sit there while the honored guest opens and reads their card that everyone half heartedly signed. Plus if you don't want to eat ice cream or cake, people look at you like you have a second head growing. It's very Seinfeld-esque like when Elaine freaks out on her office due to them having too many celebrations and some for stupid reasons like wishing for one to get well.
We didn't have a birthday this week which concerns my three o'clock hunger craving a bit but we will just treat it as a good thing instead.
2) Looks can be deceiving, especially when it comes to food. I still consider myself newer to Denver and on the constant hunt to find my neighborhood go to spots. I had a Groupon for Nicolo's Pizza and disappointed is the best word to describe the visit.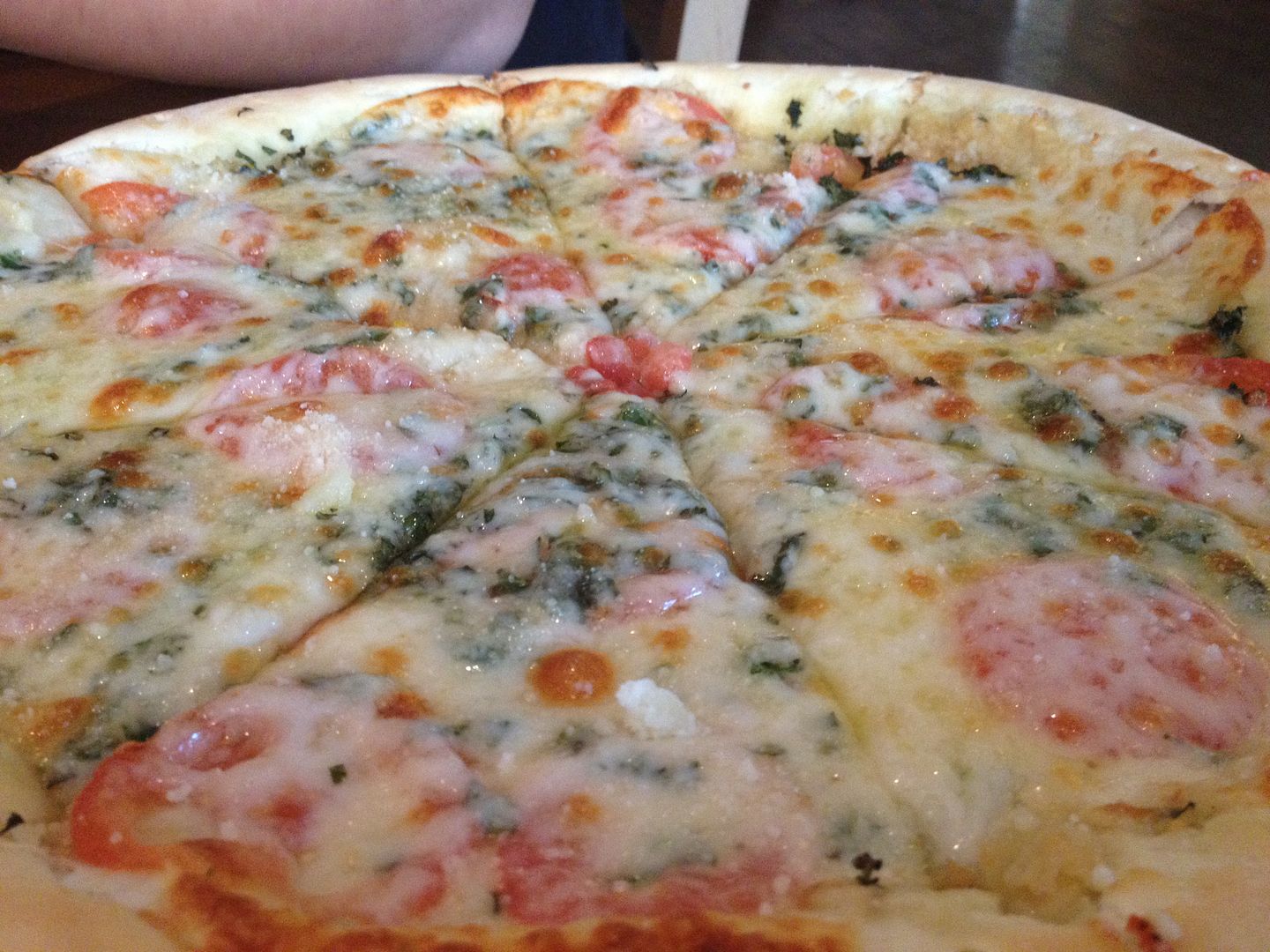 Doesn't this Margherita pizza look beautiful? Yeah, it was anything but which is pretty weak considering you really can't mess up a pizza with such simple ingredients. While the flavor was lacking there was entirely too much oil on the pizza and the crust was so tough it felt like I was eating a piece of cement. And the pizza just didn't disappoint, the salad did as well. I hate wimpy salads that consist of iceberg only but can bypass that if the dressing is decent. We order the tomato vinaigrette and one of the portions came out lumpy, like a thick spaghetti sauce. It was disgusting and I was happy that I wasn't paying full price for the experience.  Since I am super cheap I took some leftovers of the pizza  home and oddly enough the pizza was better the next day once reheated and sprinkled with red pepper flakes and parmesan.  Thumbs down Nicolo's, I had higher hopes for you.
3) The best $8 I've ever spent was this weekend at the Denver Bcycle station.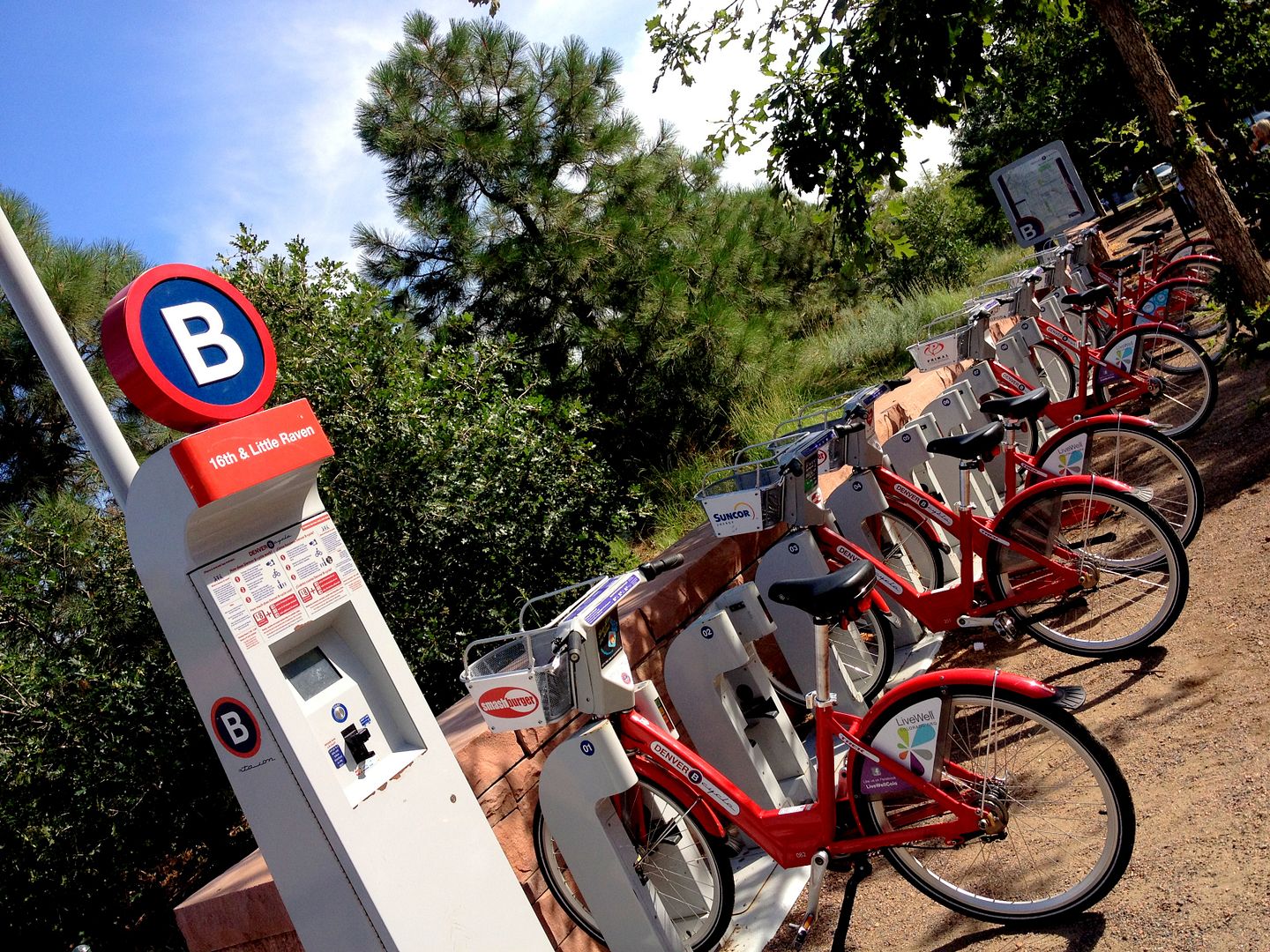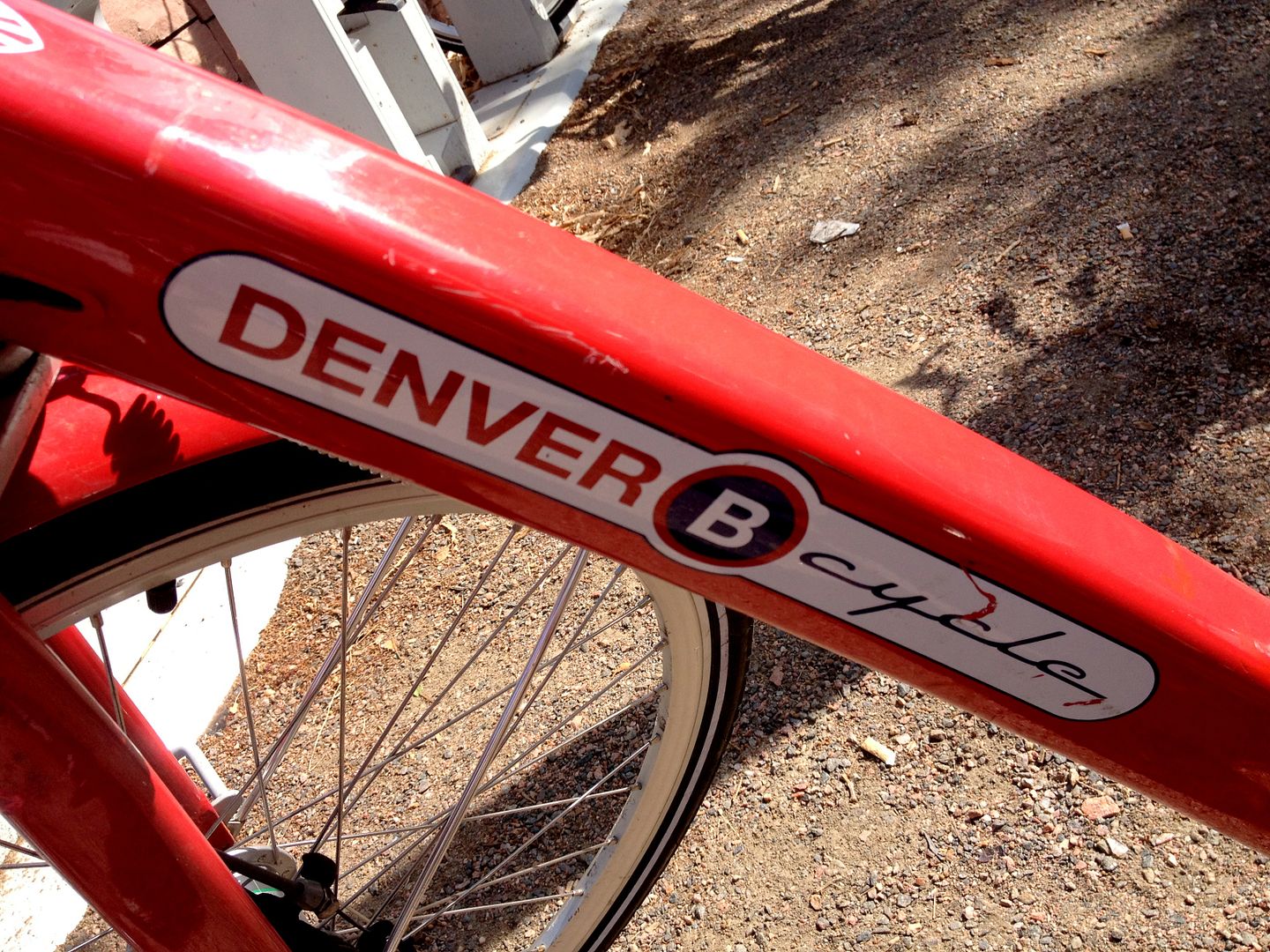 Denver Bcycle is a program that allows you to rent bikes for the day at multiple stations throughout the city. The cool thing is that you can get a day, month or annual pass and pick one up wherever is convenient for you and drop it off at any location. My best friend was in town and we went to REI to have coffee and breakfast then grabbed some bikes and were on our way.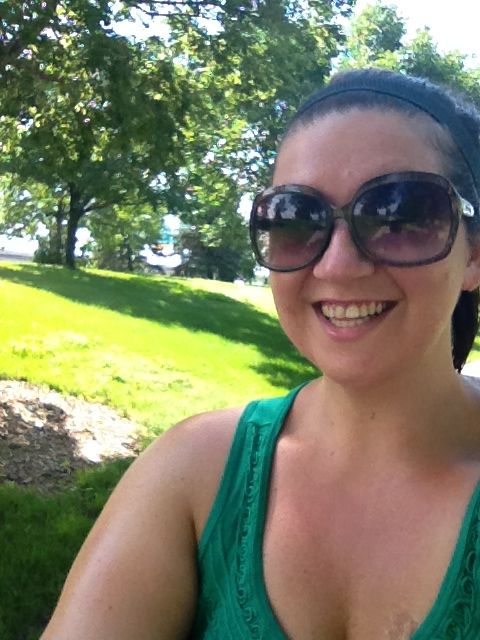 Weeeeeeeeee, riding bikes is fun! We did about miles around the area on the bike trail which was a perfect distance to start out with. I love that the B-cycles have baskets so you can carry stuff around in it however the basket was so heavy that it was difficult to steer at times. But that won't stop me from using it again, this is going to be my way to go until I save enough money to buy a bike of my own!
4) I like being able to have dessert without guilt
Seriously, this gum is like crack rock (ok not that I would know but I hear it's addictive). Target had the multipacks on sale this past week and while I'm not a huge fan of root beer, I took a chance on it. It's almost as good as the Mint Chocolate flavor which is my ultimate favorite. Sweet tooth=zapped.
5) Walking soothes my soul
I've been fitting in walks on my breaks while at work and can tell a huge difference in my energy levels. Not only is it bringing my stress level down but it's also refreshing to get out into the sun and get some exercise in. Plus the area my office is very walker friendly and there is a variety of paths and routes to go on-score!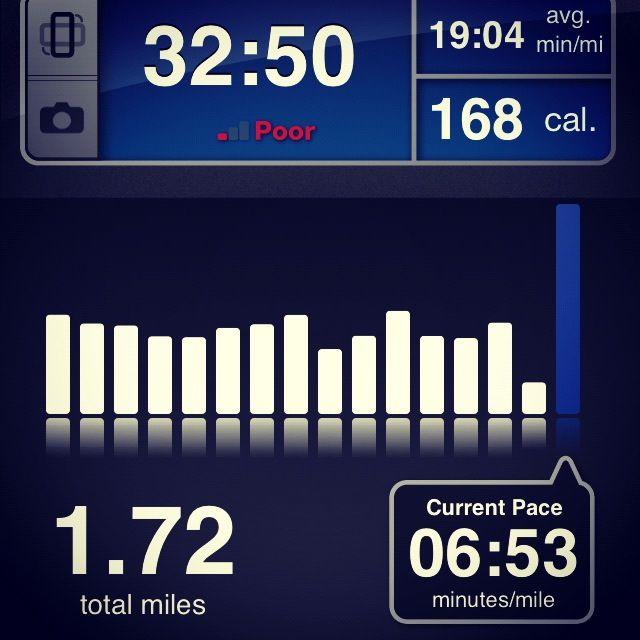 6) I will never tire of sushi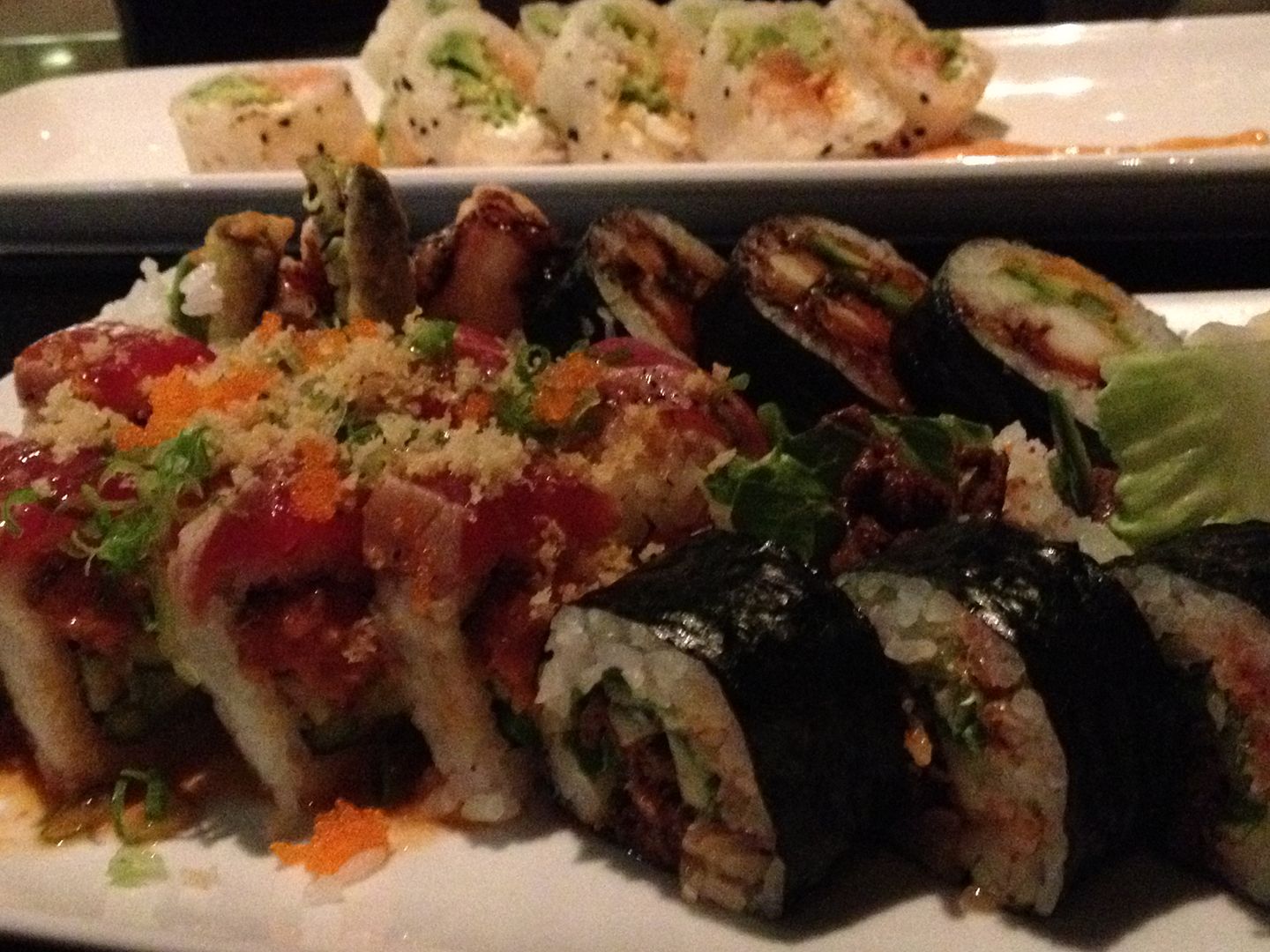 I lie, that's not a new piece of knowledge but going to iFish on Friday night just reaffirmed everything in my book.
7) No matter what time I leave for work, my nemesis is there. I provided photographic evidence to prove that I'm not going crazy nor lying about this. I could leave at 6:45am or 7:15am, Goldmember is always there.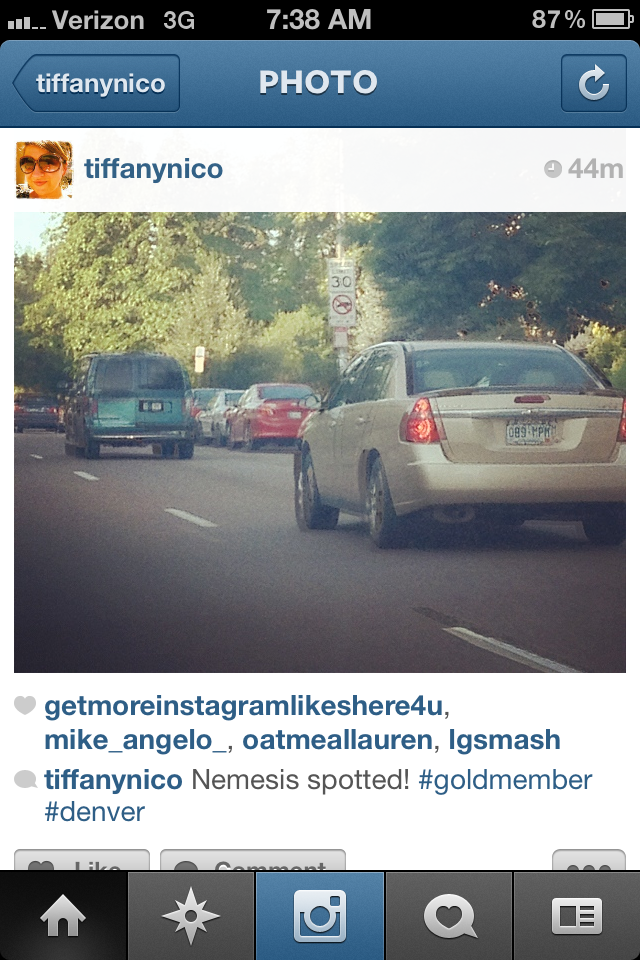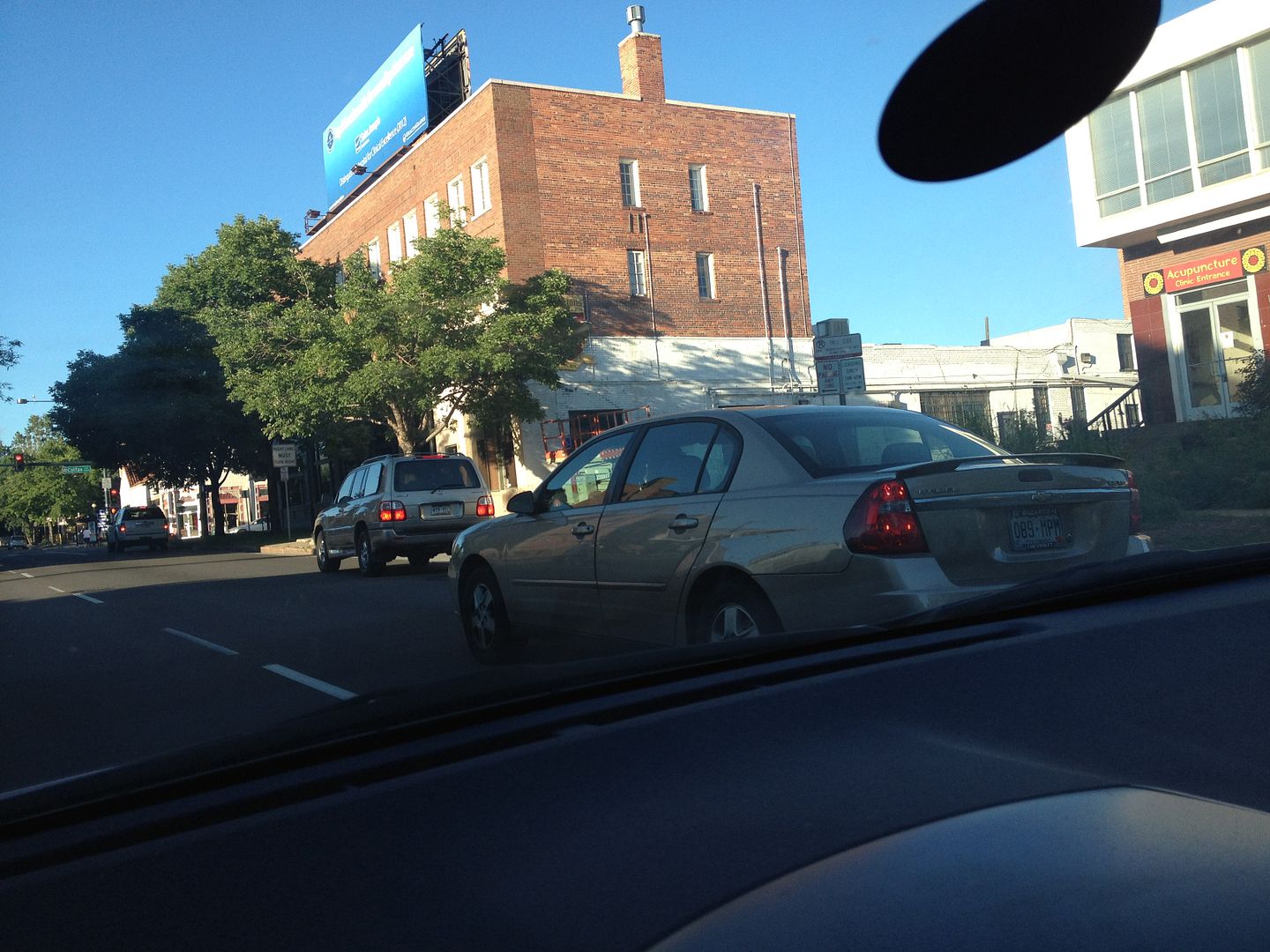 If I was paranoid I would think that he/she was following me. But that would only be if I was paranoid…….
What have you learned this week?