Hope everyone had a happy Labor Day! It's been relaxation city around these parts due to me leaving for Italy tomorrow. Because preparing to leave the country for a couple of weeks isn't stressful enough, I've been sick-ish this entire week. I say sick-ish because I'm really not sure what's been going on with me. I've had a headache for the past week along with sinus issues and body aches, it's been a load of good times. I've been spending time with the pups, they are the ultimate cuddle bugs.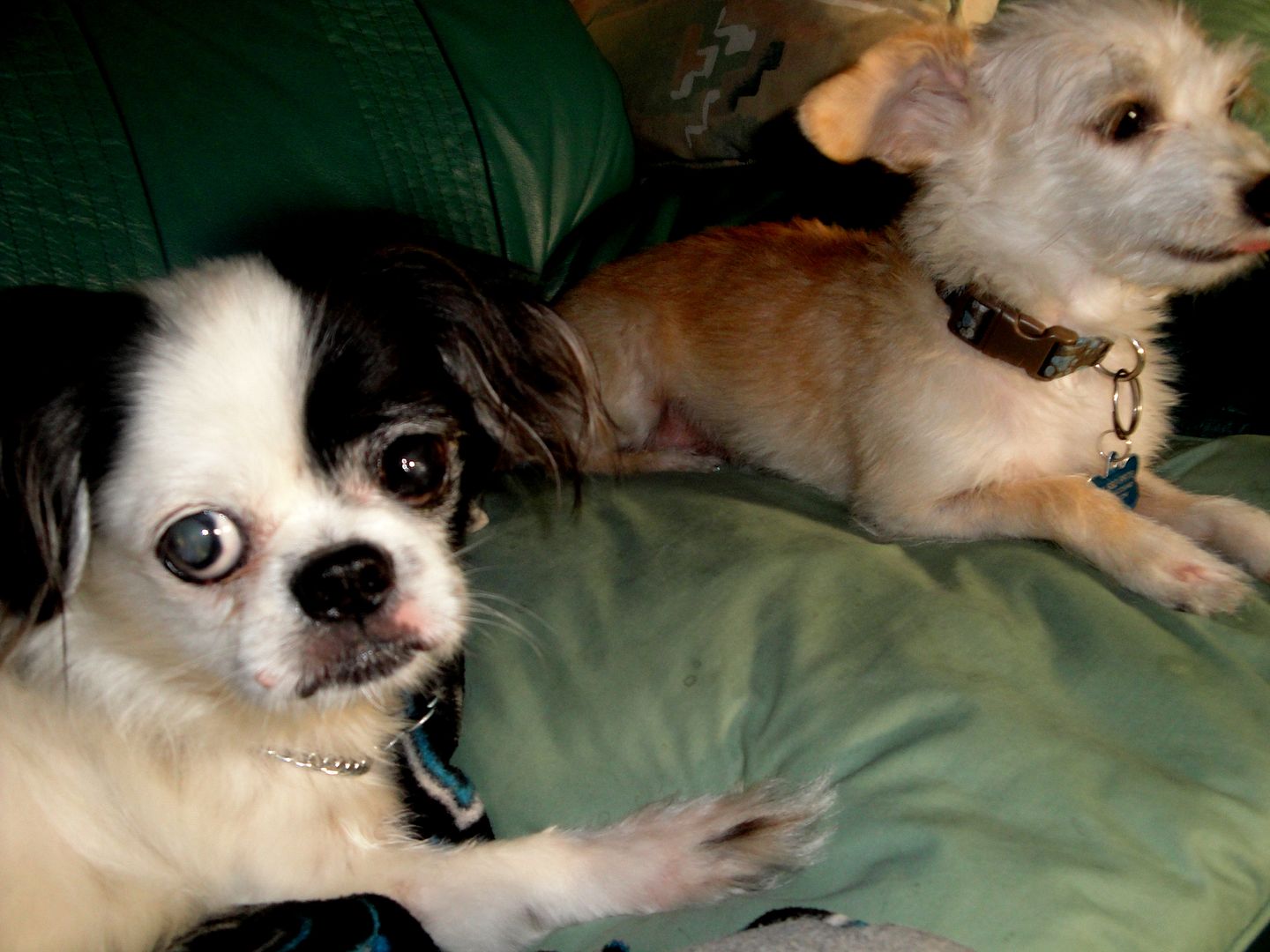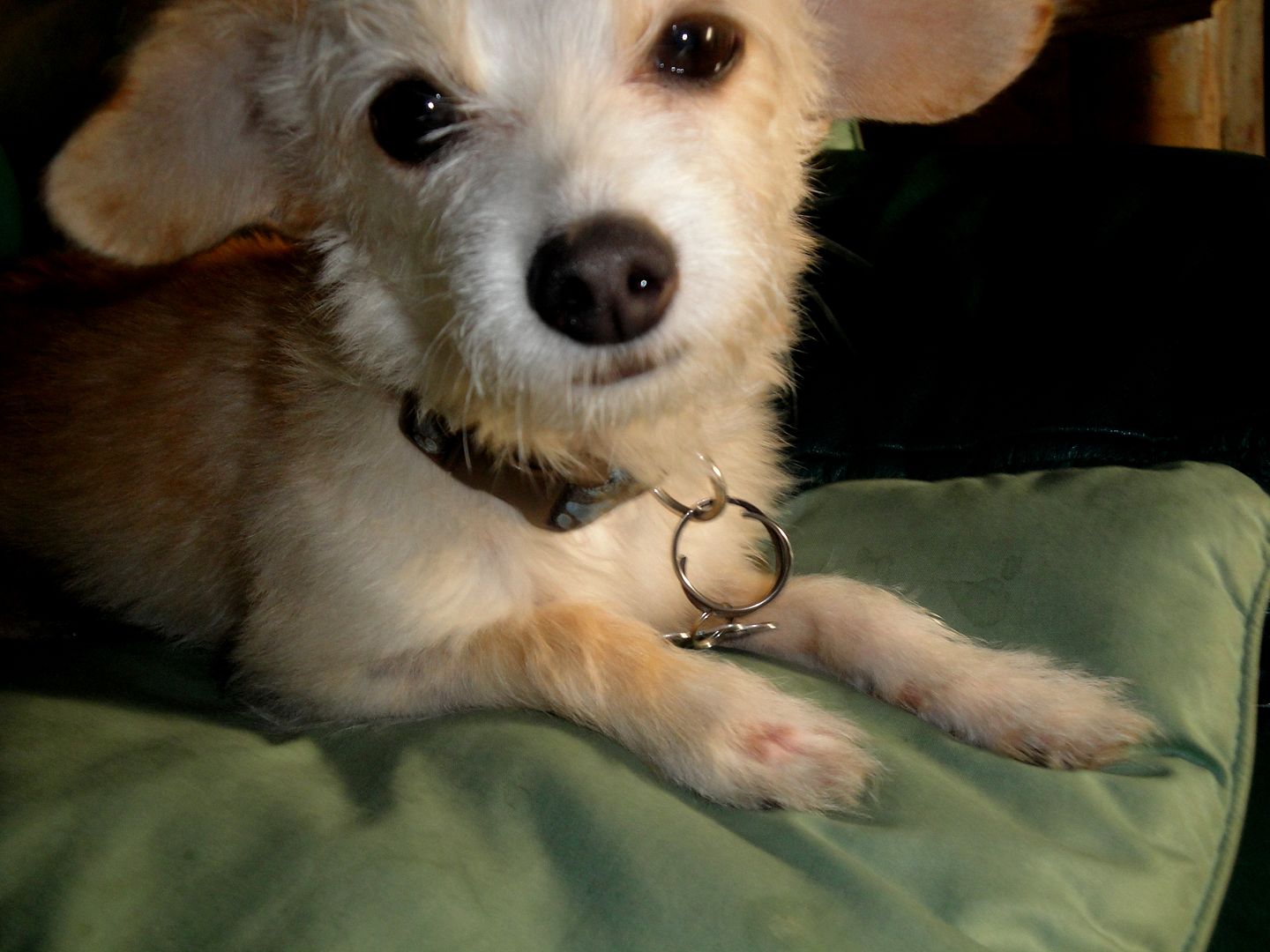 Seriously, on Friday I woke around 8am (that's sleeping in for me), ran some errands, came back home, fell asleep, woke up and had something to drink, went back to bed and repeat for the rest of the night. Leave it to me to get sick right before my trip. This always seems to happen anytime before I take a big trip, as if I don't have enough stress with packing and planning as is. I am sick of sitting around and doing nothing. I've barely had any energy to go out and run normal errands and I would love to do a little thing calling working out. I feel dough-ey if they makes sense at all, as if I've lost any muscle I do have. I know a week can't do that but the weak feeling is something I don't jive well with.
College football started up again made me  feel better. WVU had their kick off game yesterday which is threw me off since there is rarely college football on a Sunday.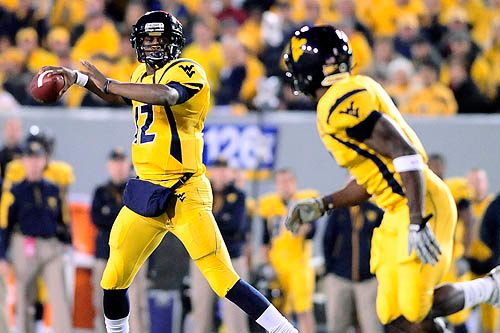 After a long rain delay, they came out winning against Marshall 34-13. I tried to watch as much as I could since I'll miss the next two weeks of football but it'll be alright because the next one I'll be able to catch is when they play LSU in Morgantown, WV. After the horrible game they played last year, I'm definitely looking forward to the rematch.
Nothing says college football like sushi and diet coke right?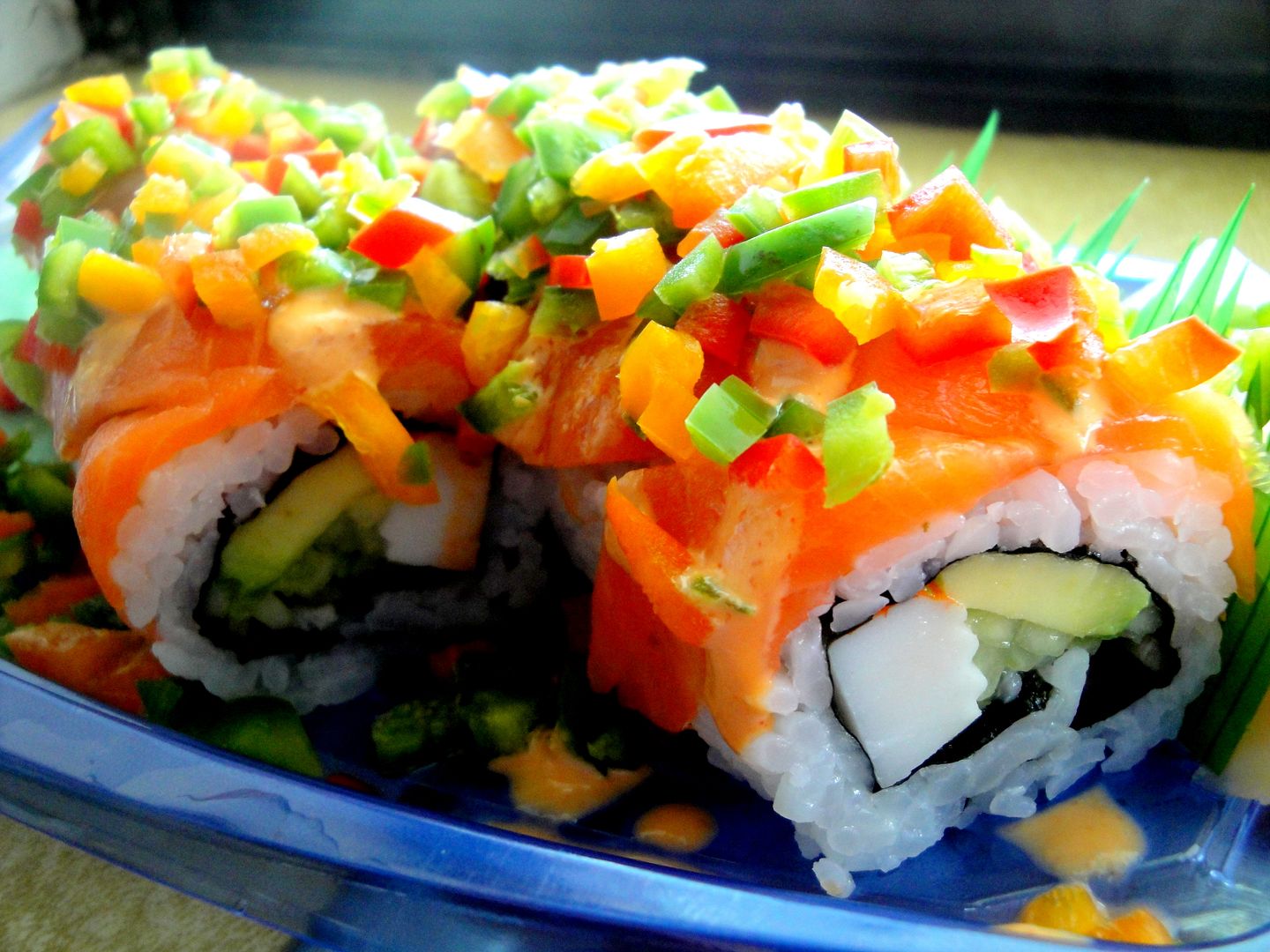 My black bean quesadillas from the other night would have been more game day appropriate grub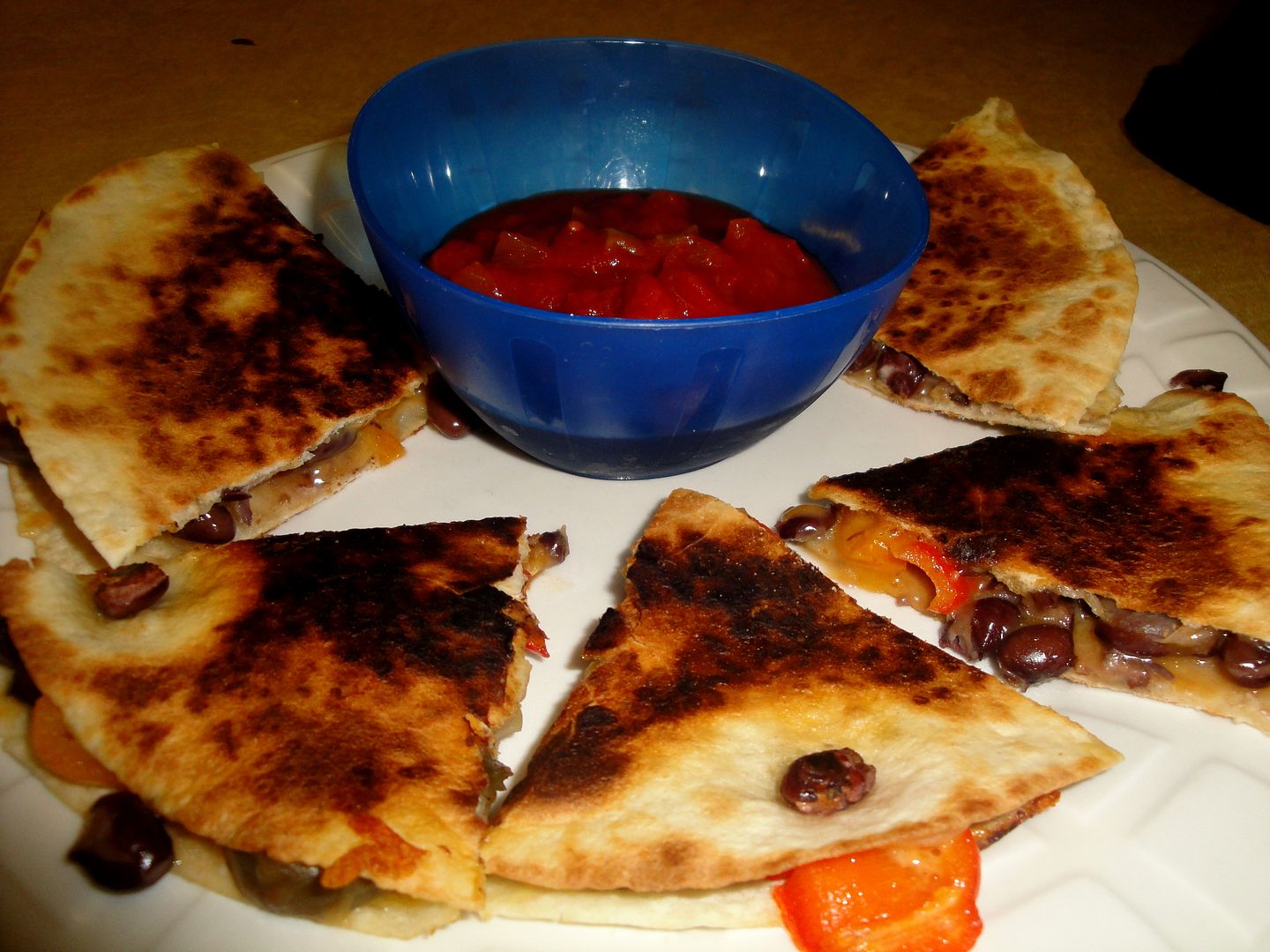 but the sushi worked out just fine. And today was another day of relaxation complete with laying out by the pool and packing. In true Frugal Friday fashion, I found a wonderful deal from Mellow Mushroom in celebration of National Cheese Pizza Day (which is today….who knew??)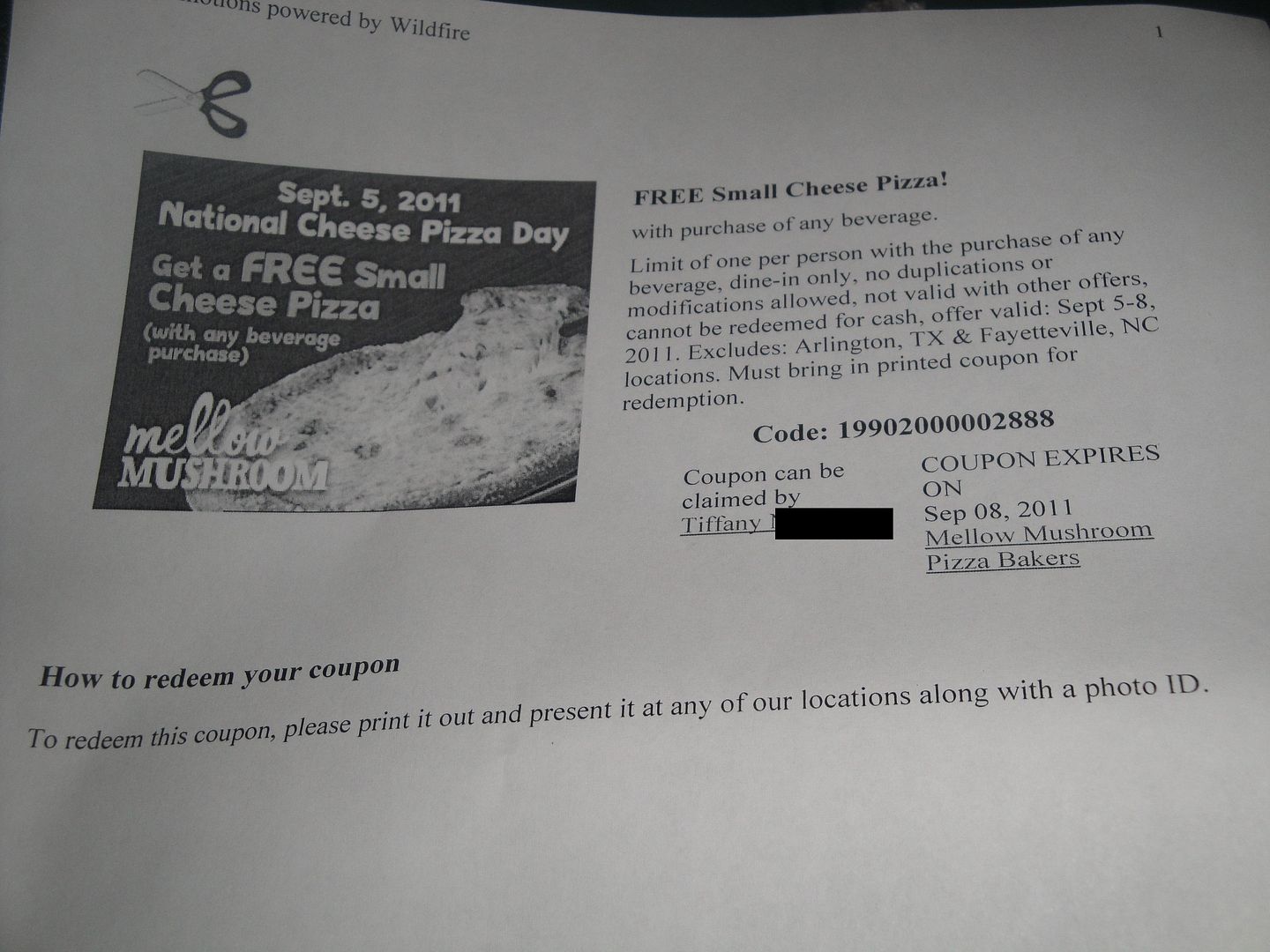 PS–If you go onto their Facebook page and like them, you can get the free cheese pizza offer which is good to use through September 8th.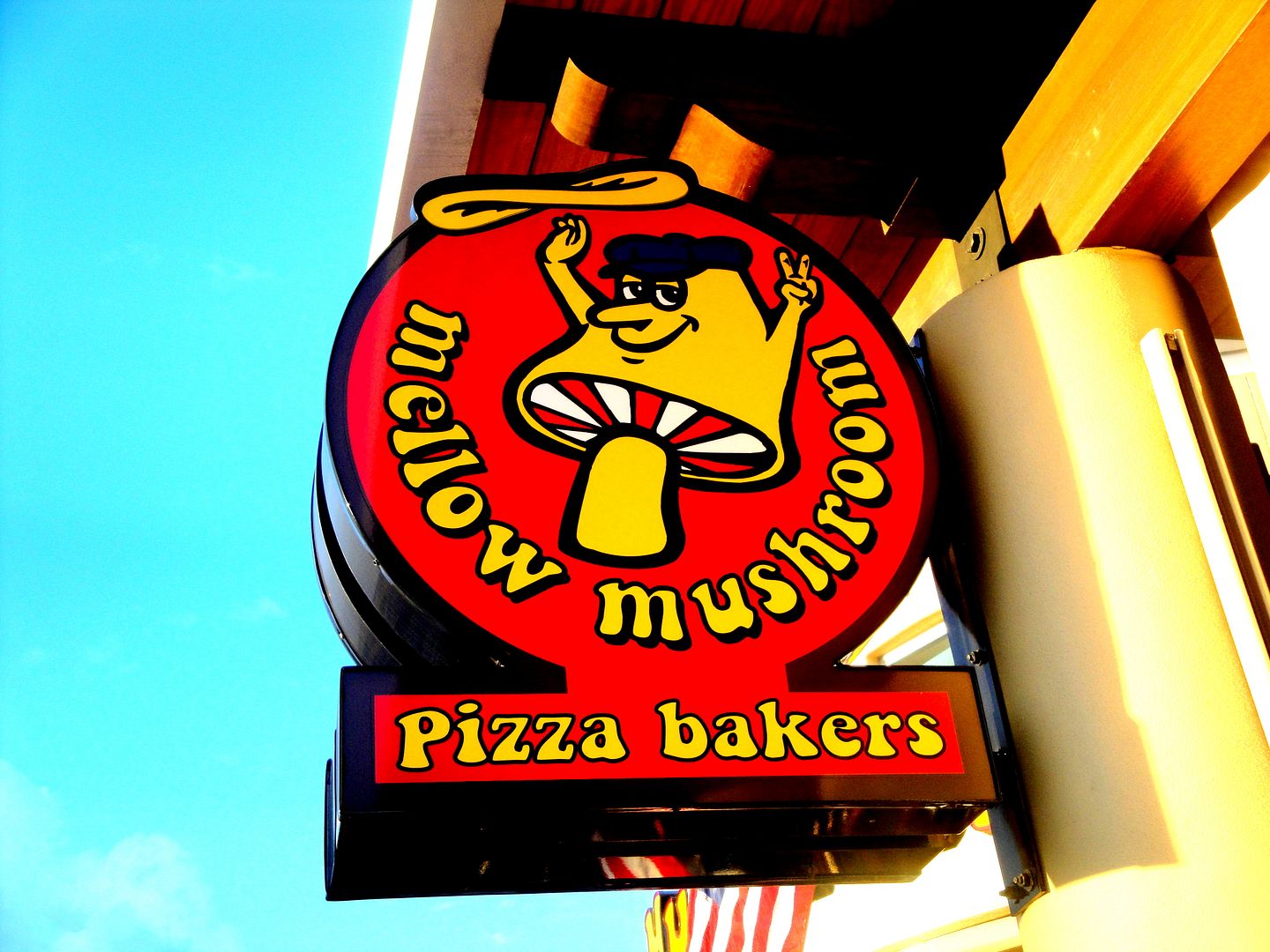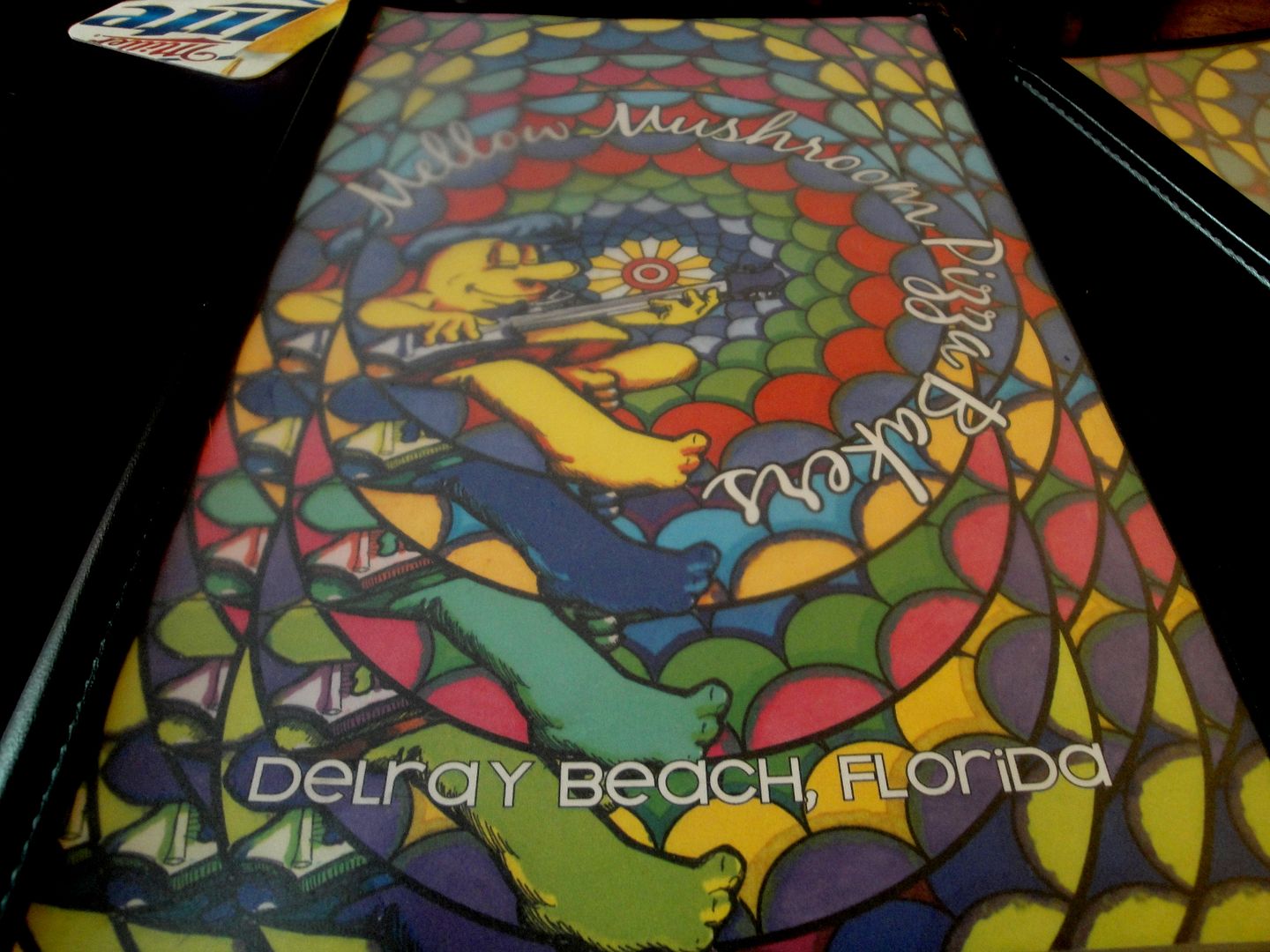 I was delighted to dine at the Mellow again. I haven't been since my last time in Charlotte….over half a year ago! Seriously time, you need to start slowing down because I'm not a fan of your fast paced ways. Anywho, the Mellow Mushroom in Delray Beach is located near the trendy Atlantic Avenue part of town. Oddly enough, even though the Mellow has the standard hippie vibes it always has, it has a bit of snazziness to it as well. It's hard to explain since it's decked out in psychedelic art and vibrant colors but still has the frou frou attitude of the location it's in. We sat at the bar, which was packed since they had a happy hour going on until 7pm. My beef with their happy is that on the board that listed their happy hour specials wasn't really clear. It said select domestic draft + bottled beers but it didn't say which ones. Then when I tried to ask the bartender if certain ones were on special of not, she gave me a vague response and seemed annoyed that I was asking. Sorry bartendress, I like to drink on the cheap (ok…..do everything on the cheap)
I can't go there without ordering the Magical Mystery Tour Pizza. It's my old faithful and even though I want to be ambitious and try something different like the Philospher's Pie or Kosmic Karma, it never happens. But it's all gravy because the Magical Mystery Tour was just as tasty as I remembered it decked out with jalapenos, mushrooms, feta, spinach and mozzarella.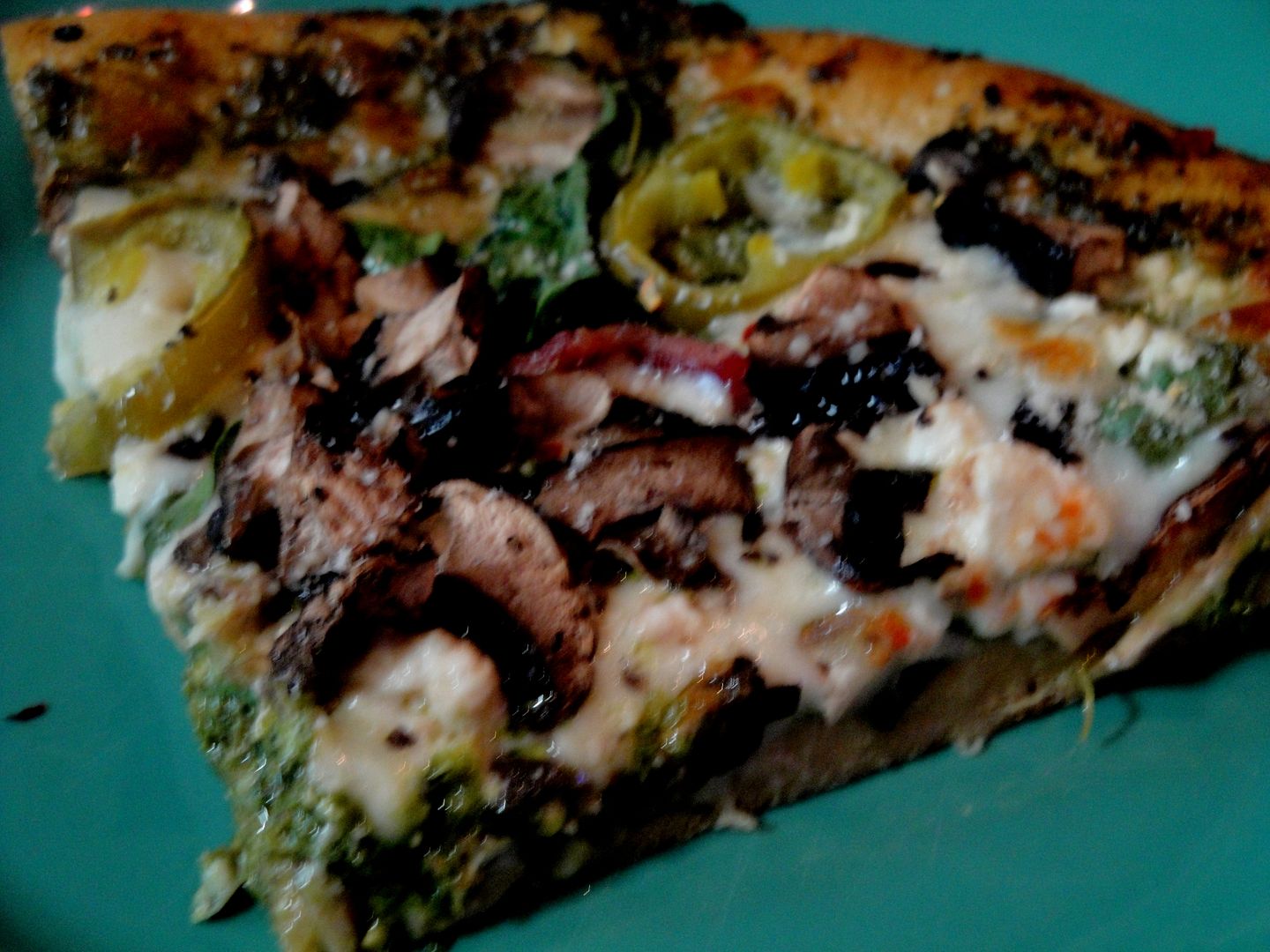 I am so going to be that annoying chick bringing the remaining slice on the plane with me tomorrow. A small pizza with four slices costs $12.99, no way in hell I am letting that one slice go to waste!
I've got all the essentials I need for my flight—snacks (tons of snacks from salty to sweet and in a leap of faith, some almond butter to get some protein in), books, computer, camera, change of underwear, hoodie, makeup, lotion, sanitizer (lots of it!), Ipod and other random goodies. I bit the bullet and bought a travel pillow so I'm curious to see if it does me any good or not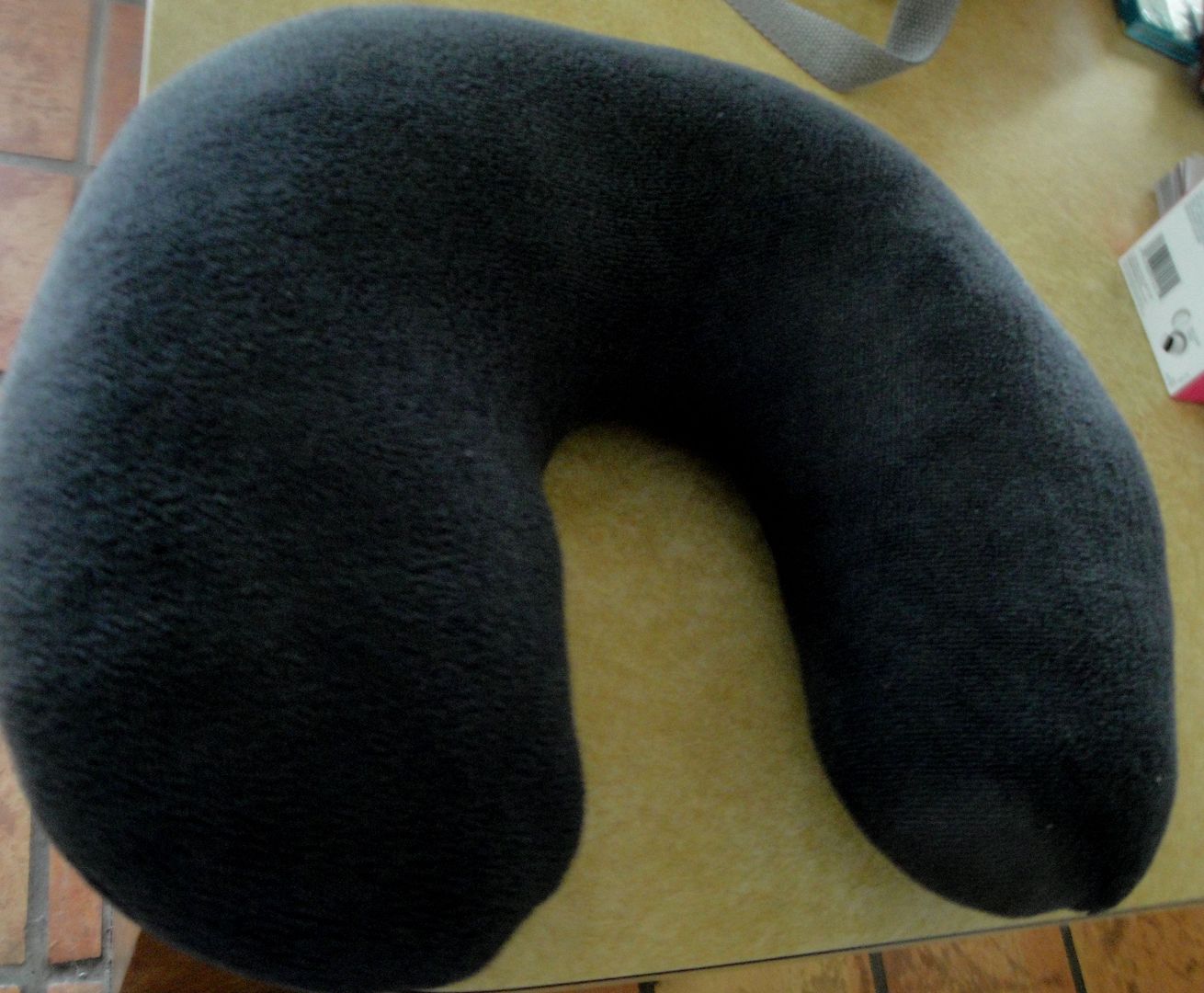 Whenever I see people using these pillows on a flight, I laugh at them because I think they look ridiculous. However, a transatlantic flight can sway my opinion on these bad boys so we will see how it works out.
I had some extra bucks from CVS to burn through and got the latest issue of Real Simple. Go figure, the one time I actually want to spend money on a magazine, it's a fashion issue. Even though they say they're making it easy, I have no desire to be a fashionista. It's just not in my blood and I'm a true believer in comfort over anything.
CVS had a bangin' deal on Physicians Formula-buy $10 worth, get $7 in Extra Bucks! I've never bought their brand before but I'm in desperate need of some bronzing action.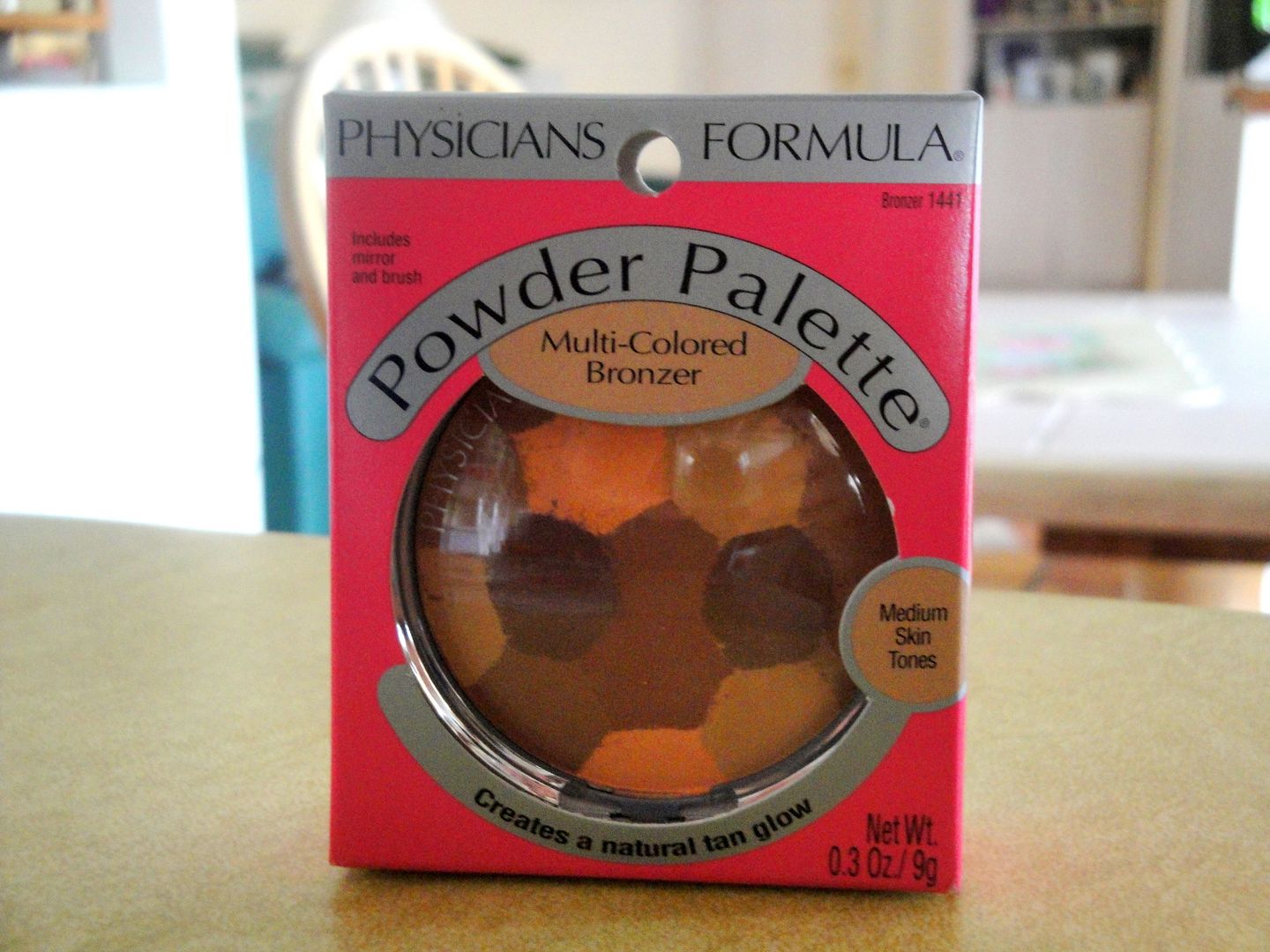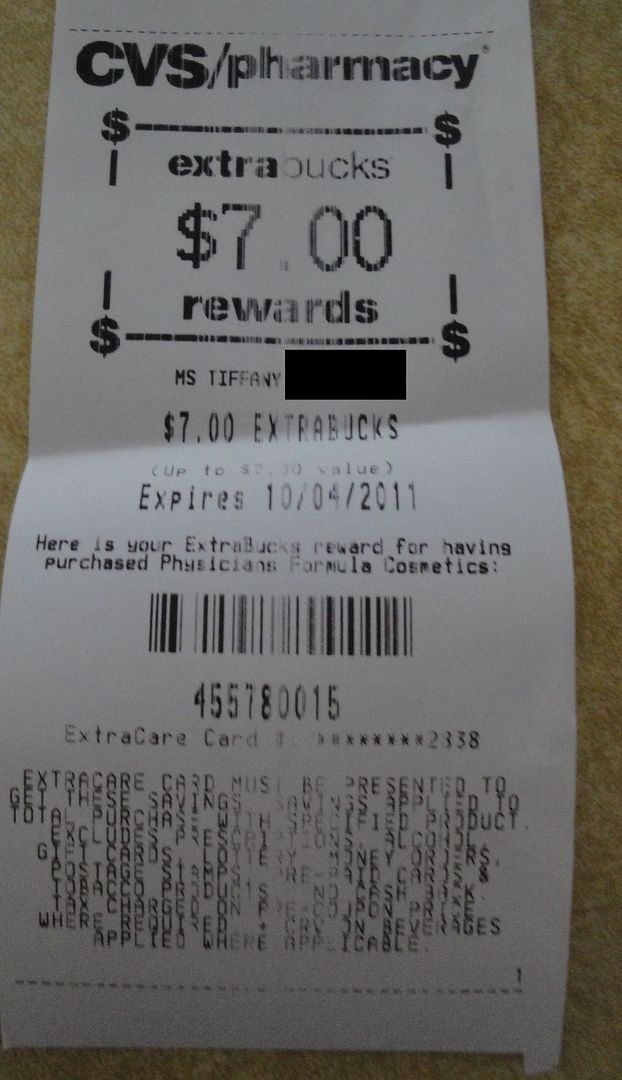 Any other football lovers out there? I dig the NFL but college is definitely my favorite—GO WVU!
Are you loyal to a specific makeup brand and if so, which one? I love Benefit but only buy it when I want to splurge. Most of the time, I stick with Loreal.